Yesterday, we returned from Hatta Island to Banda Neira Island. Banda Neira is a small island and you can walk from one end of the island to another in less than an hour.
This morning, we went for a walk around Banda island.
Departure after Indonesian Breakfast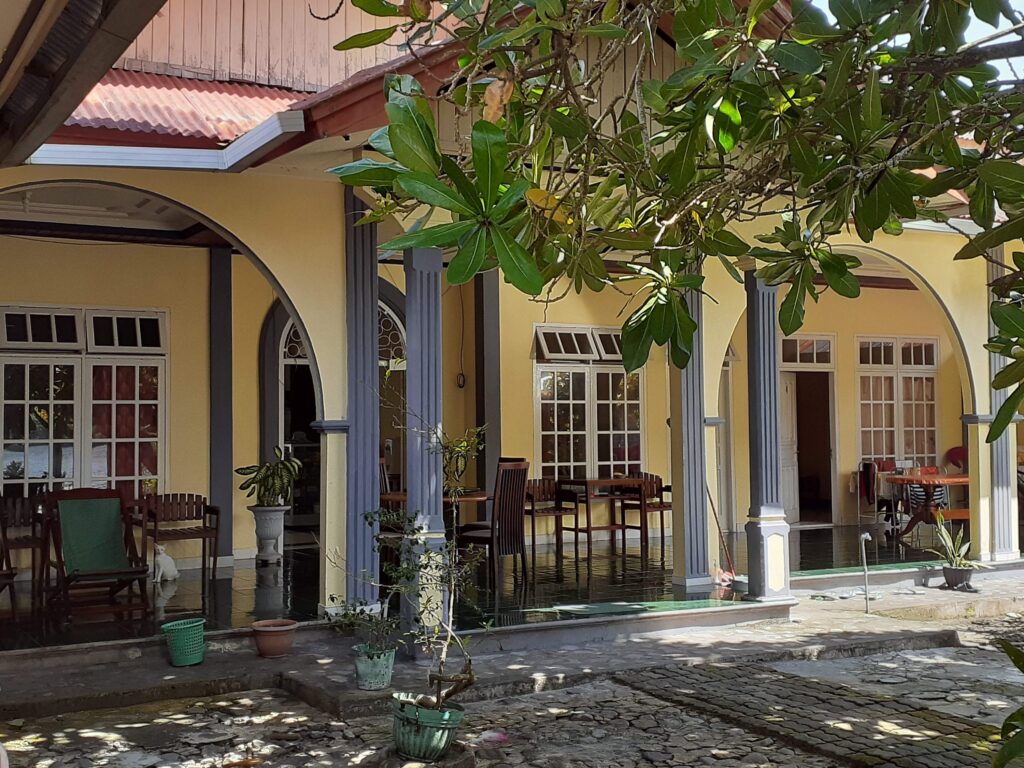 We are staying at Vita Guesthouse on Banda Neira Island.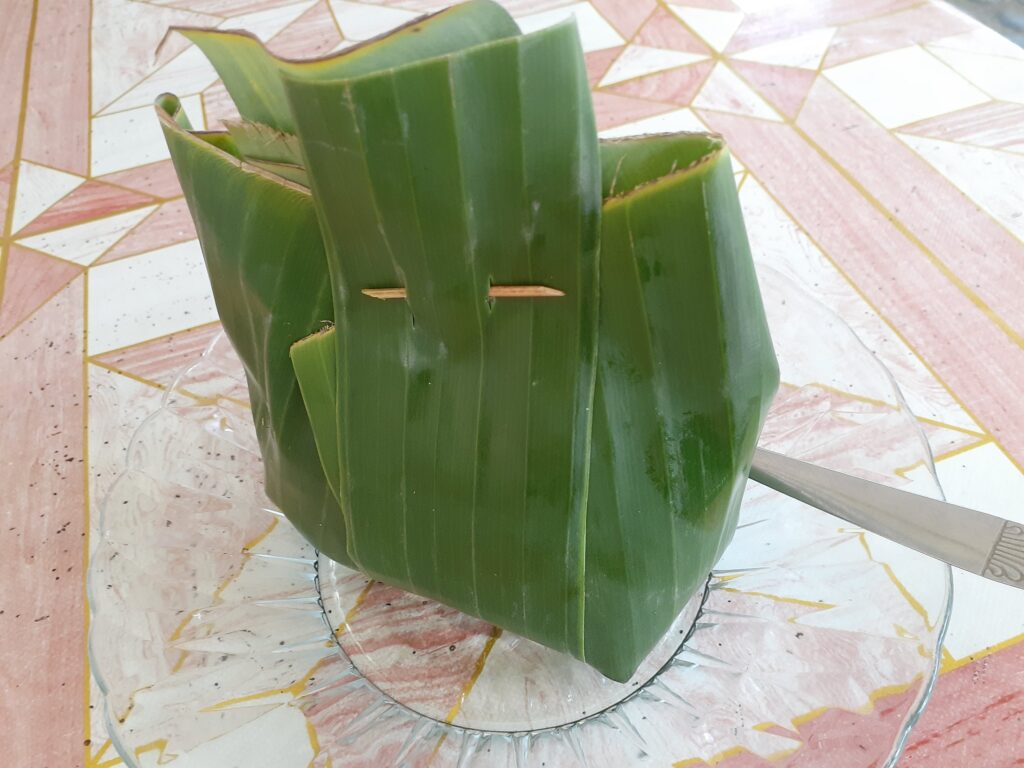 Breakfast is included in the accommodation price. There is a choice of Western or Indonesian breakfast, but we always order nasi kuning, Indonesian breakfast.
Today's nasi kuning came wrapped in a banana leaf. When you open the banana leaf, you find yellow rice and fish inside.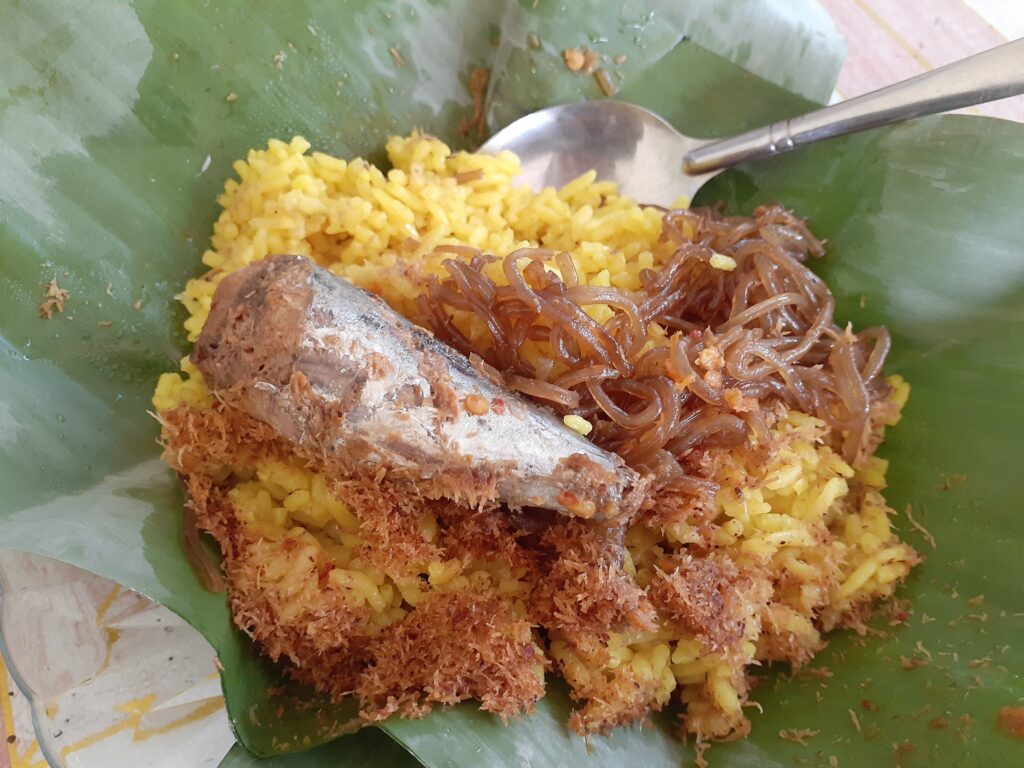 After breakfast we left the guesthouse and walked through the bustling morning market towards the north of the island.
Bandaneira Airport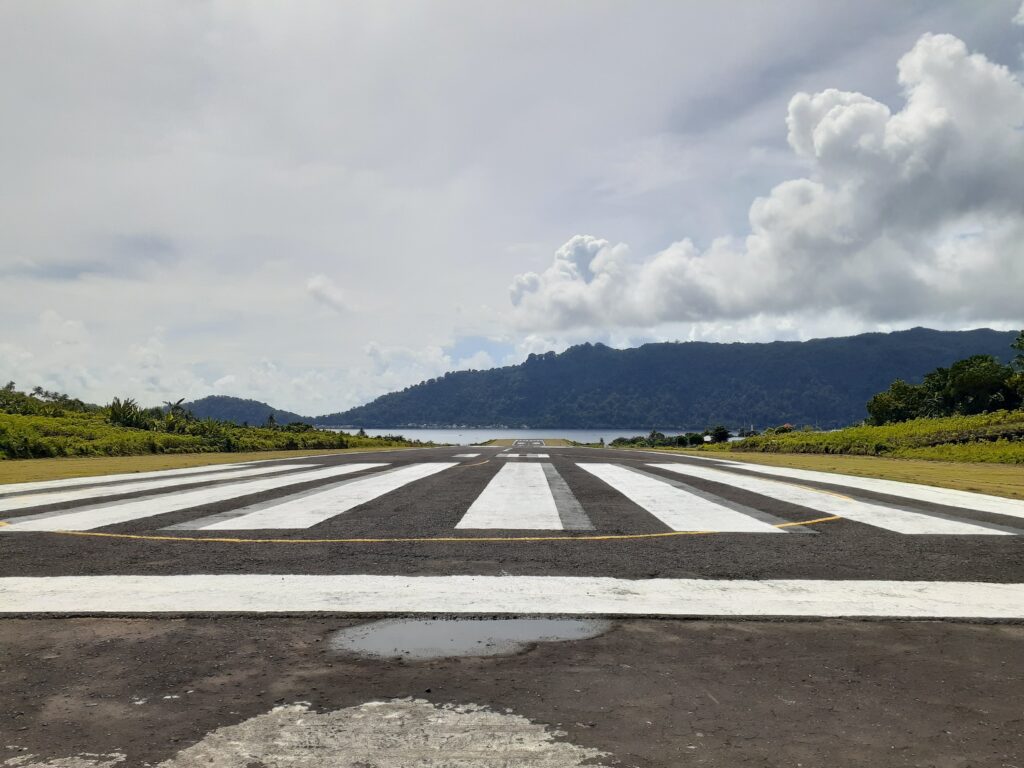 A short walk past the harbour where the PELNI boats arrive is Banda Neira Airport. I have not seen many planes arriving or departing here and today the airfield was deserted. The last time I was here, there was no fence surrounding the runway and I could walk on the runway and take photos, but this time a fence had been built.
Maloli Beach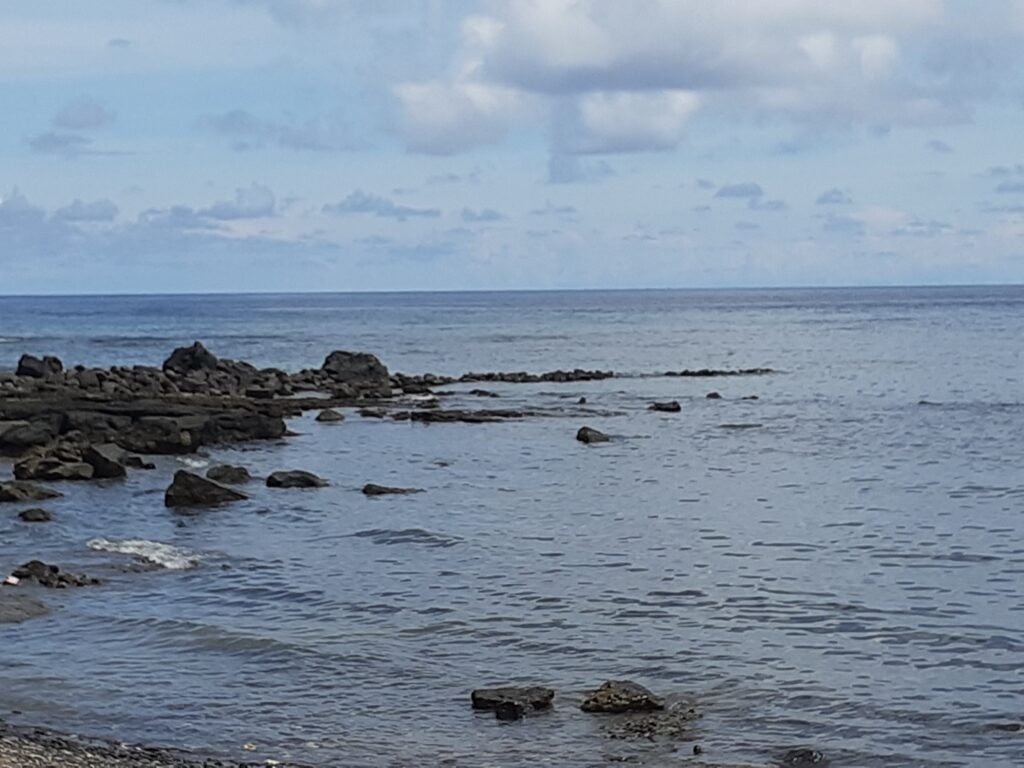 Walking further towards the north of the island there is a beach called Maloli Beach. It is a rocky beach with volcanic rocks. There should be a beautiful coral reef offshore, but we didn't bring our stuff with us. It seems that some locals come here for snorkelling.
Spice Island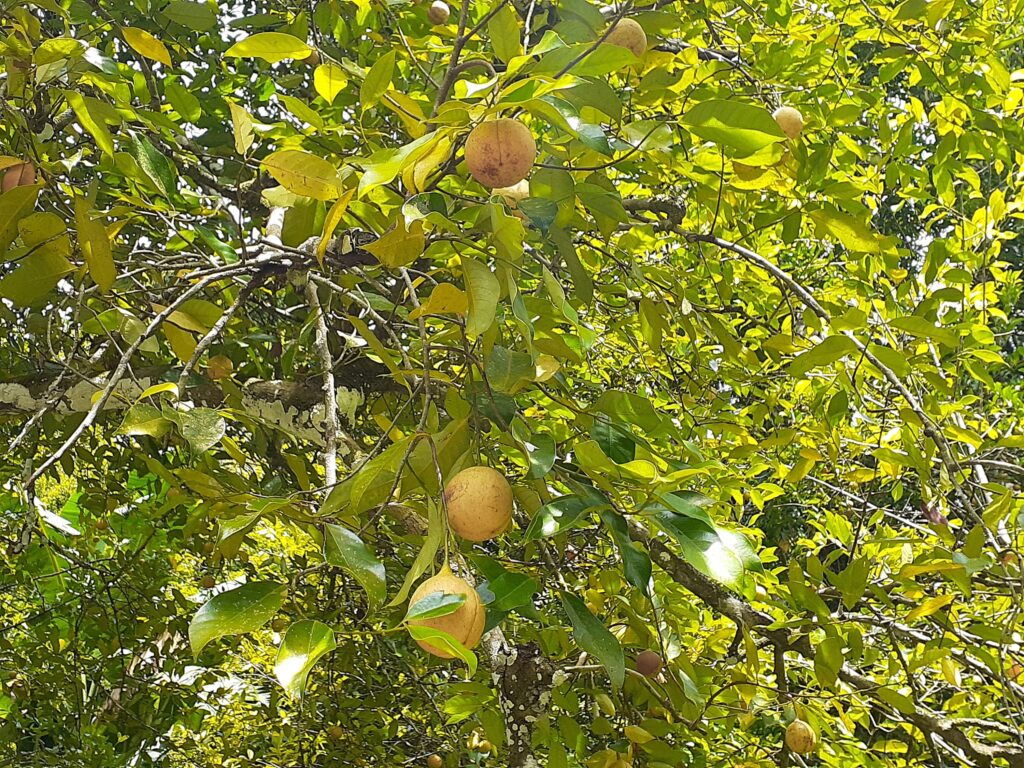 Walking around this area, you will see many nutmeg trees. The Banda Islands are famous as the site of the Spice Wars, where spices were more valuable than gold in 16th century Europe, especially nutmeg and cloves, which were grown in the Banda Islands and transported to Europe via the Silk Road.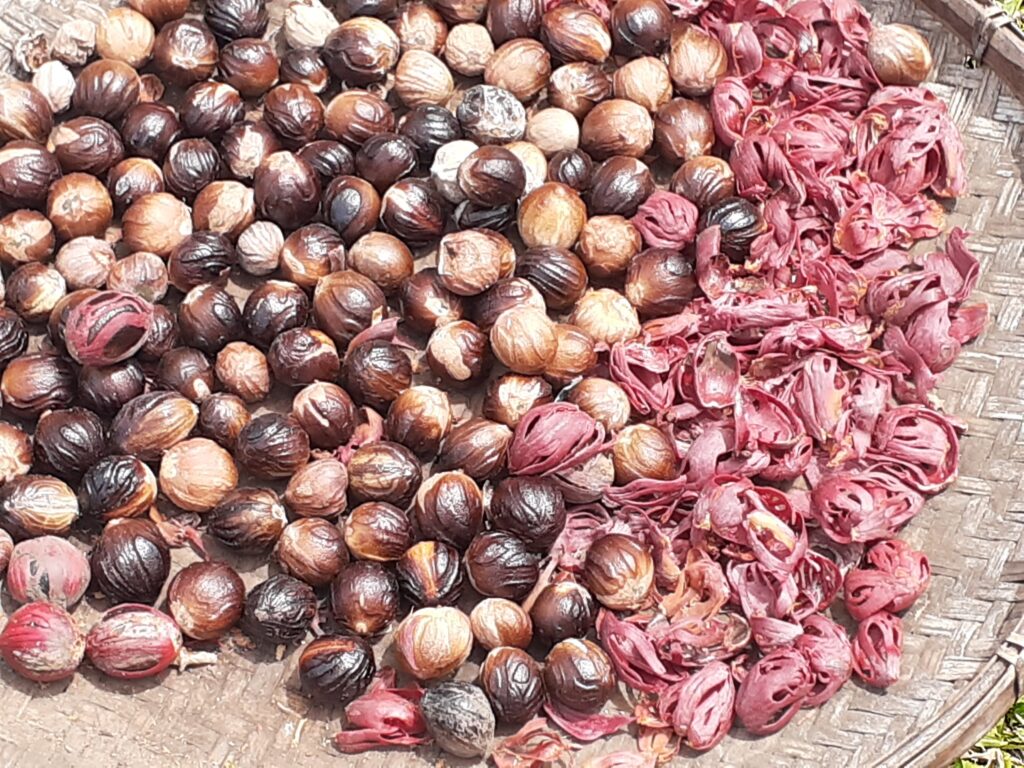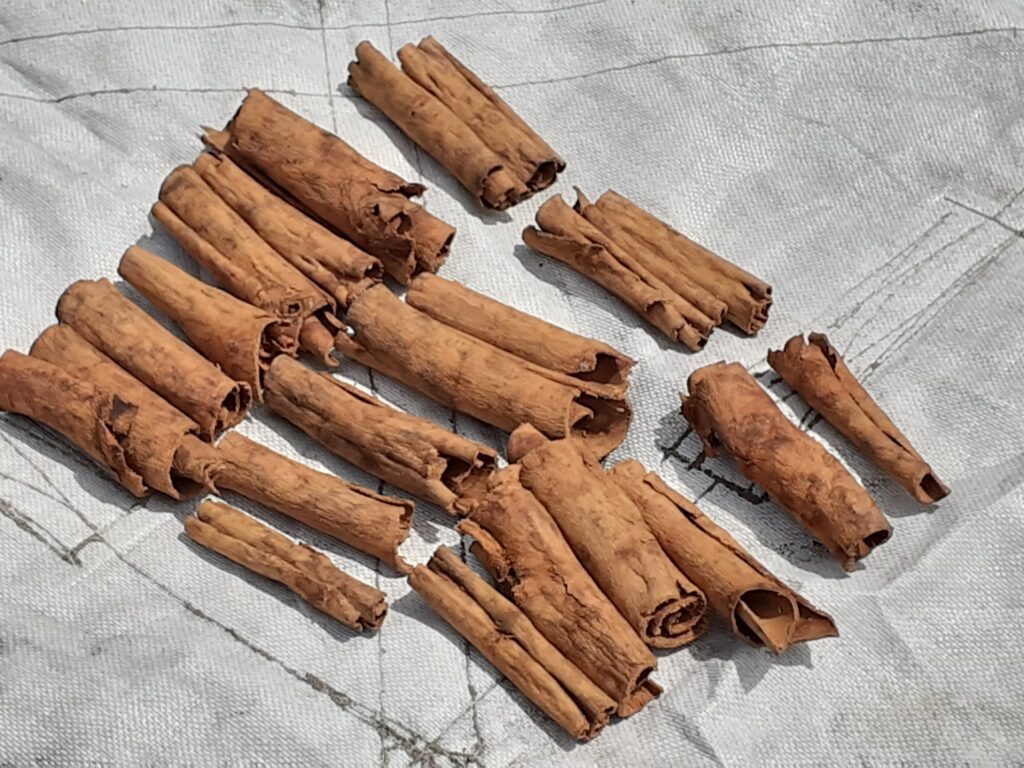 Other fruits such as coconut and banana as well as papaya are dotted around.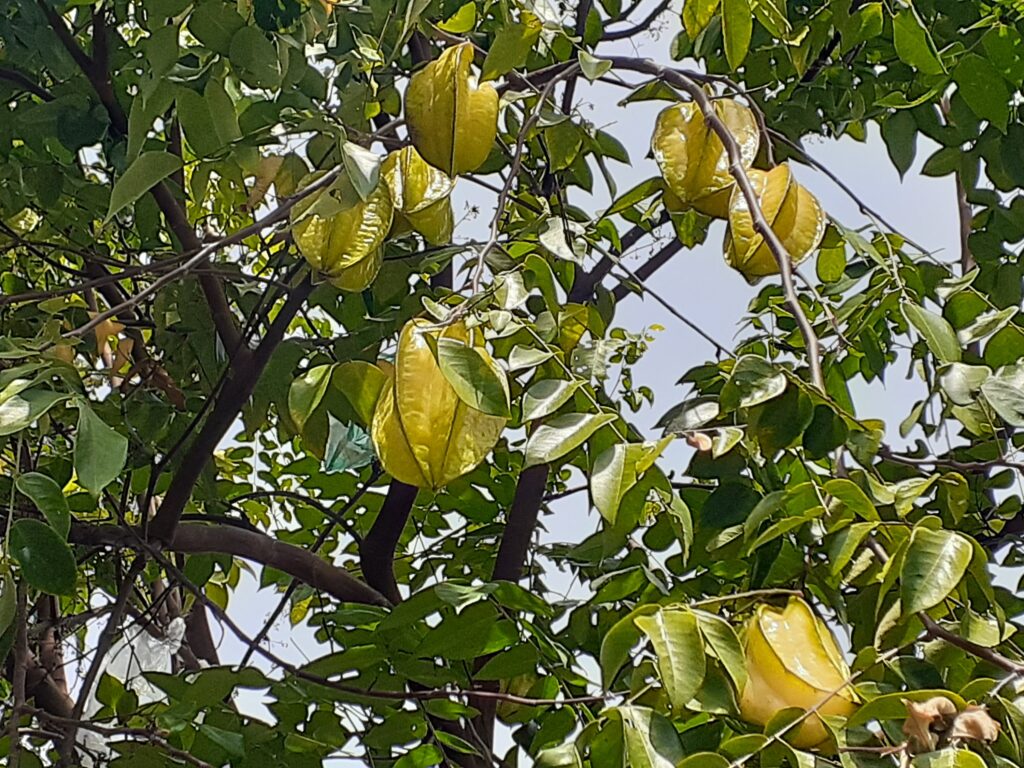 Lautaka beach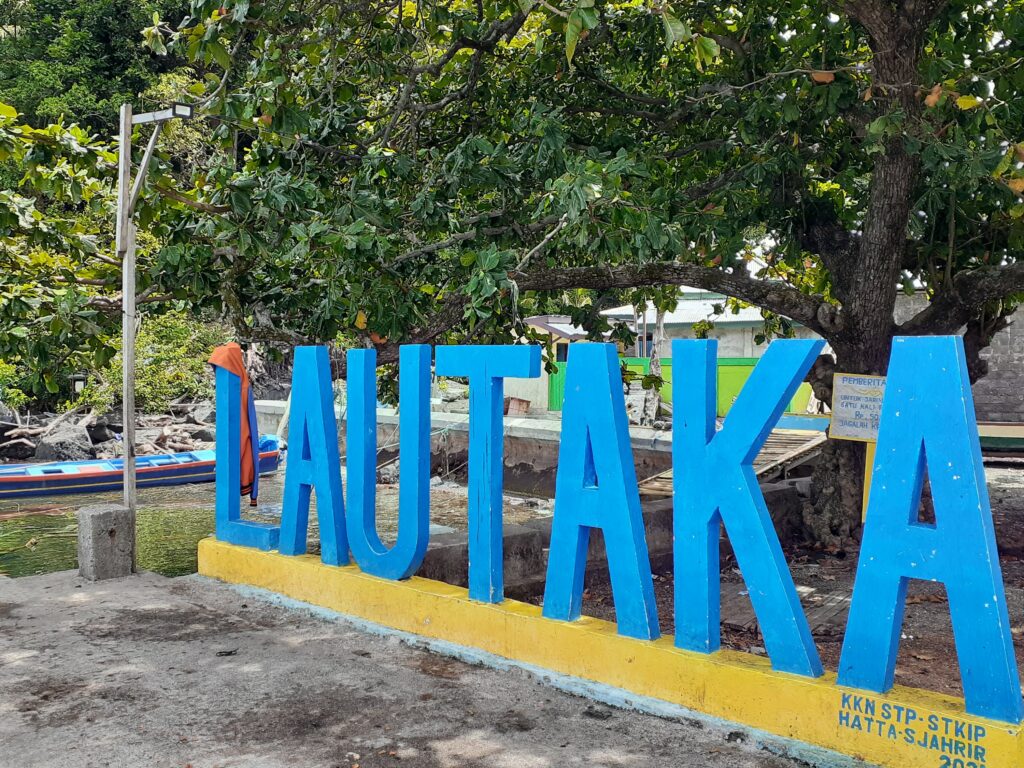 We walked further north-west across the island to Lautaka beach.
The beach itself was not very attractive, although the water was clean. There was also a lot of rubbish. However, there was a good view of the lava flow from the Api volcano opposite, which is not visible from the town of Banda Neira.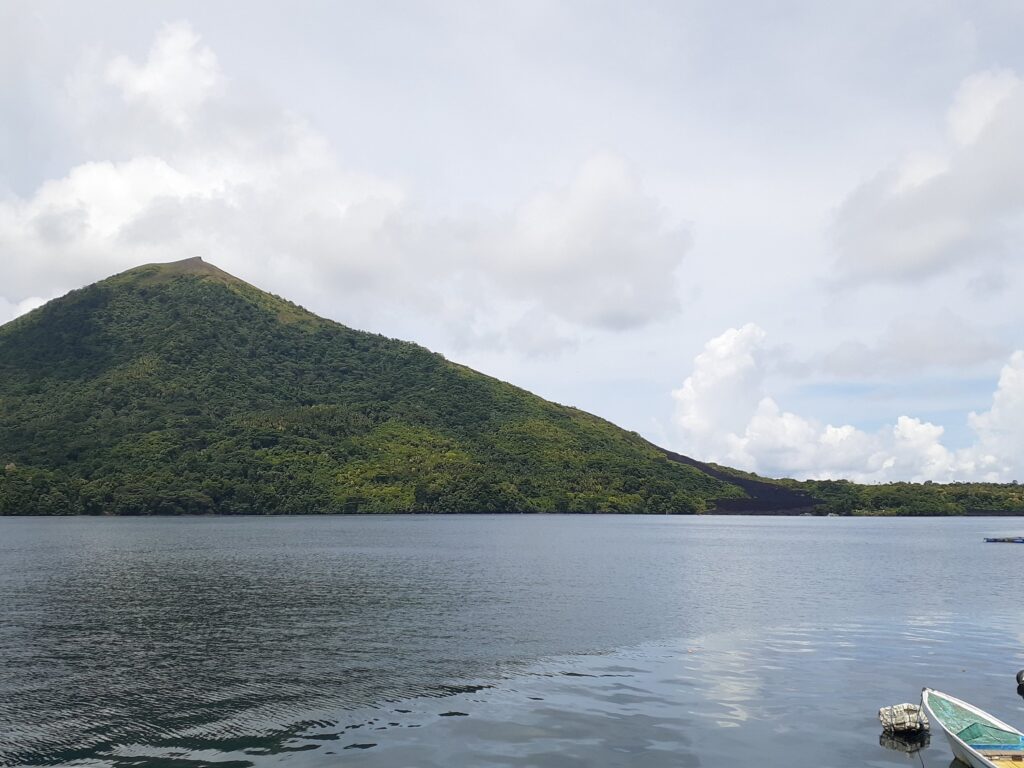 There is a little village near this beach with a lovely mosque. It was lined with several colourful houses.