Wanting to cross the border from Tarakan to Malaysia, we took a speedboat to Nunukan, the border city on the Indonesian side.
Although the boat schedule and boarding procedures went quite smoothly, our boat was clearly over capacity. Normally, I would not recommend this boat trip.
Speedboats from Tarakan to Nunukan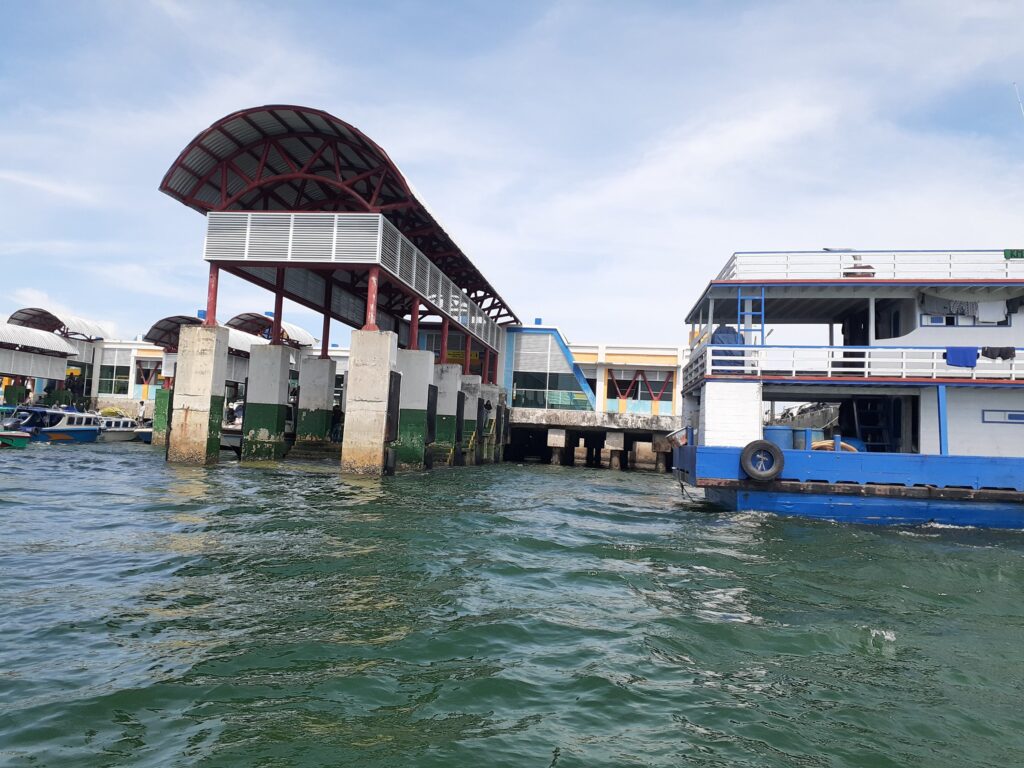 Speedboats operate from Tarakan to Nunukan. The journey takes about 2.5 hours and costs Rp 280 000 per person for foreigners.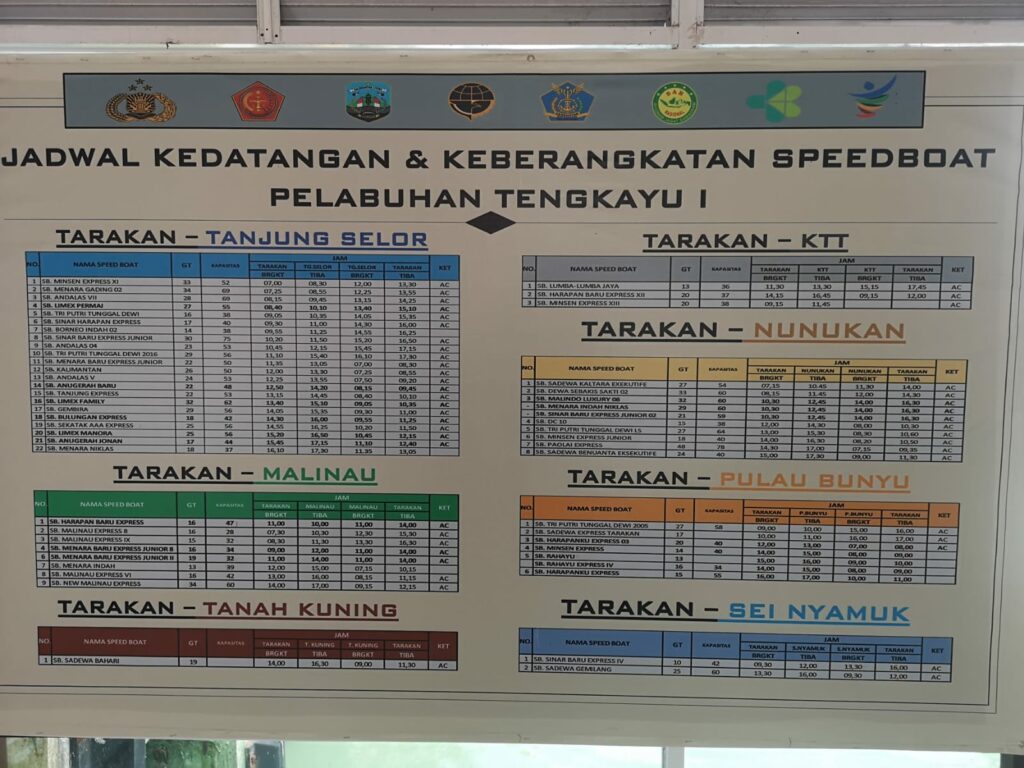 We arrived in Tarakan by boat from Maratua Island at nearly 1:30pm. Boats to Nunukan conveniently depart from the landing point where you arrived.
We bought our tickets and waited for some time in the terminal, as our departure was at 3pm.
We took a speedboat from Tarakan to Nunukan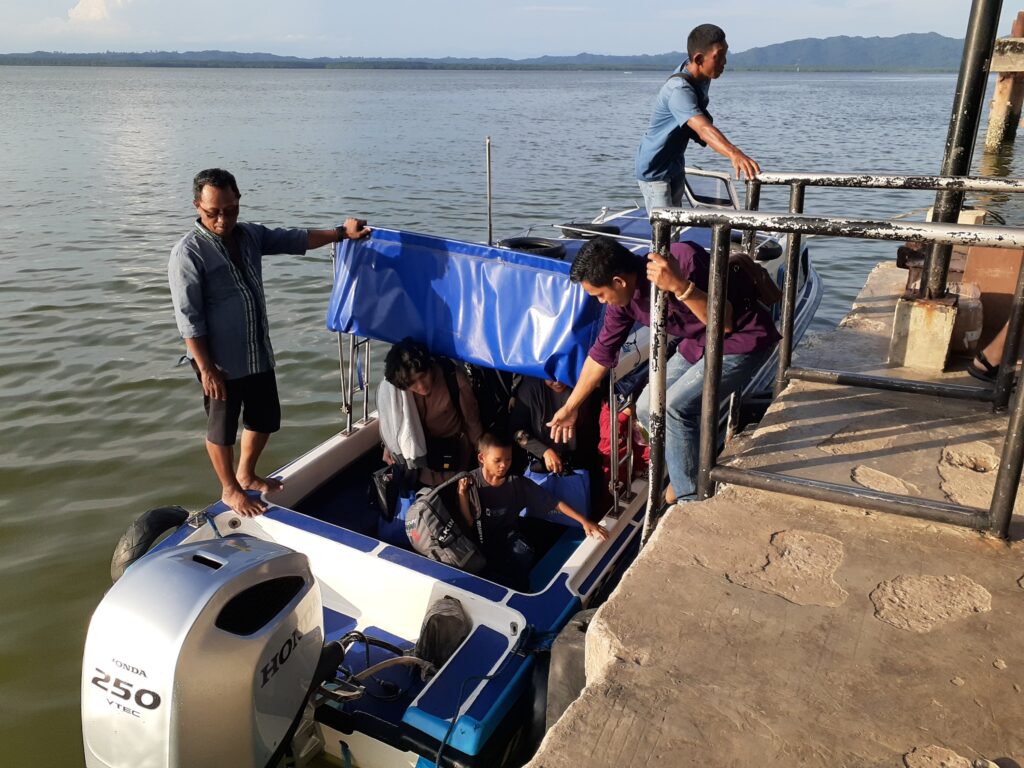 At around 2:30pm, the person who sold us our tickets came and guided us to board the boat.
Our boat was a small speedboat and there were already many other passengers on board. We managed to find space at the back, but it was likely to be another over-capacity boat. Oh Indonesia can be worrying sometimes.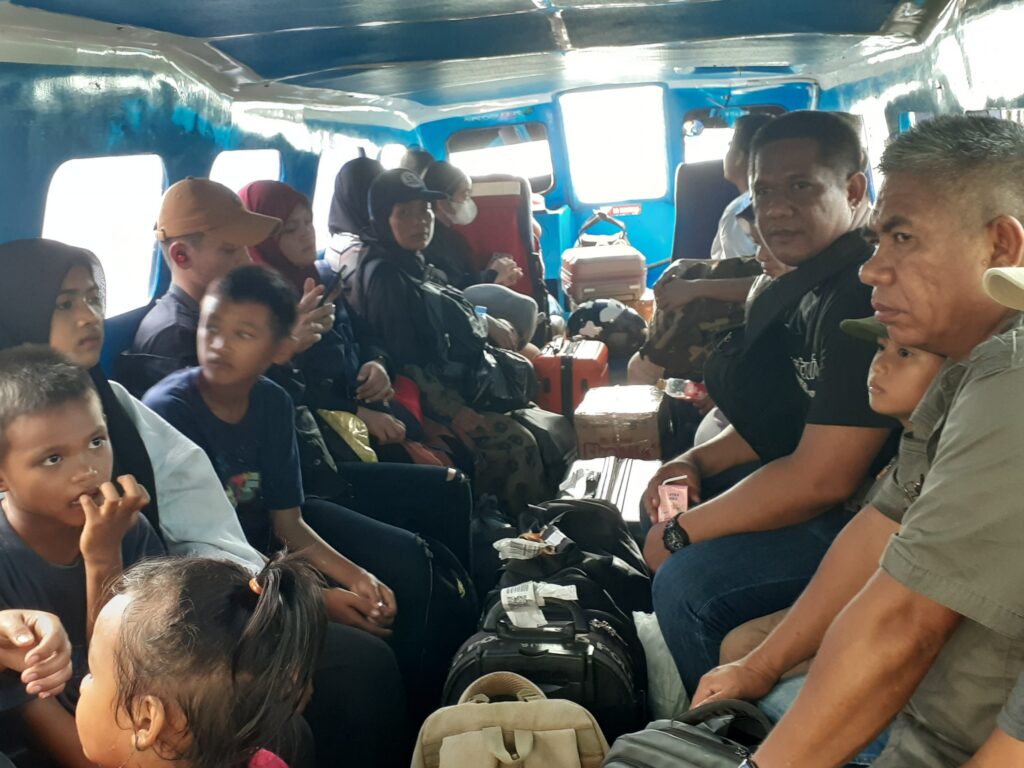 The total weight may have been acceptable, but I looked around to see if there were enough life jackets for all of the passengers, but I couldn't see any life jackets at all on board. Travelling by boat in Indonesia is not always 100% safe!
It was a Sunday, so the boat was probably overflowing with passengers more than on weekdays. It was not a good idea to travel on a weekend after the school summer holidays had started!
Arrival in Nunukan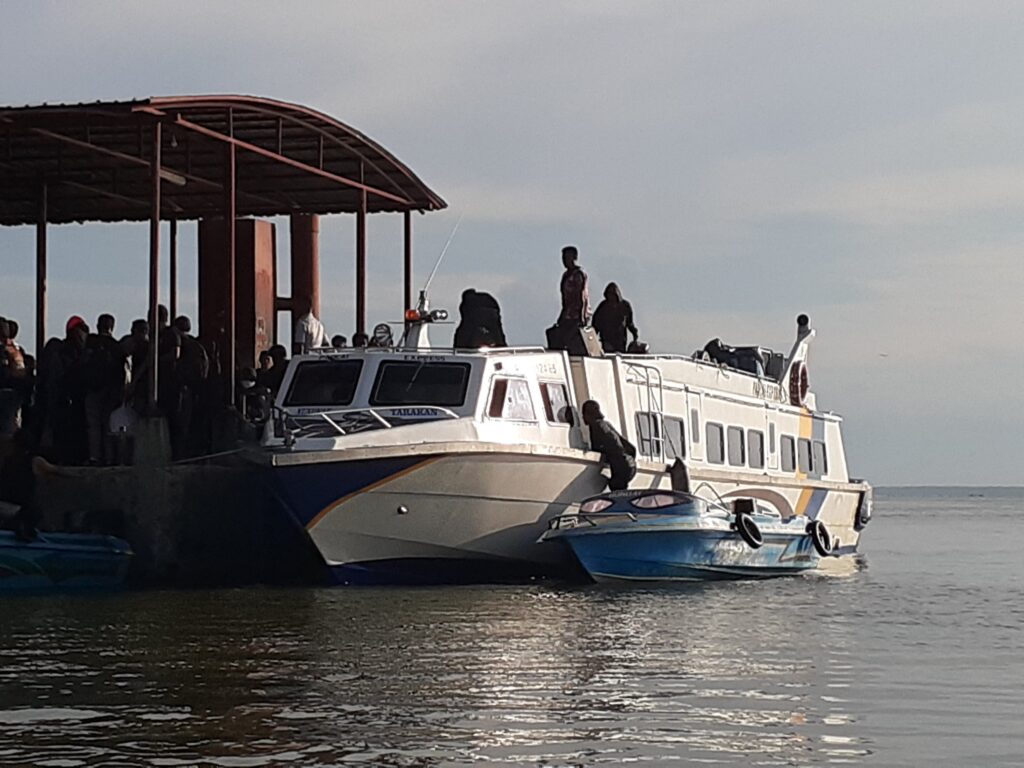 The speedboat, packed with passengers, departed Tarakan harbour at 2:45pm, earlier than scheduled.
The boat went through mangrove swamps and seaweed farms, arriving at Nunukan Harbour at 5pm. We got stuck for a while in the seaweed farms:) We are very glad to have arrived safely. The next day, we finally crossed the border into Malaysia.