One of the main reasons for us to visit the Banda Islands was to go to Hatta Island. This is our second visit to Hatta having been here four years ago.
What is Hatta Island like?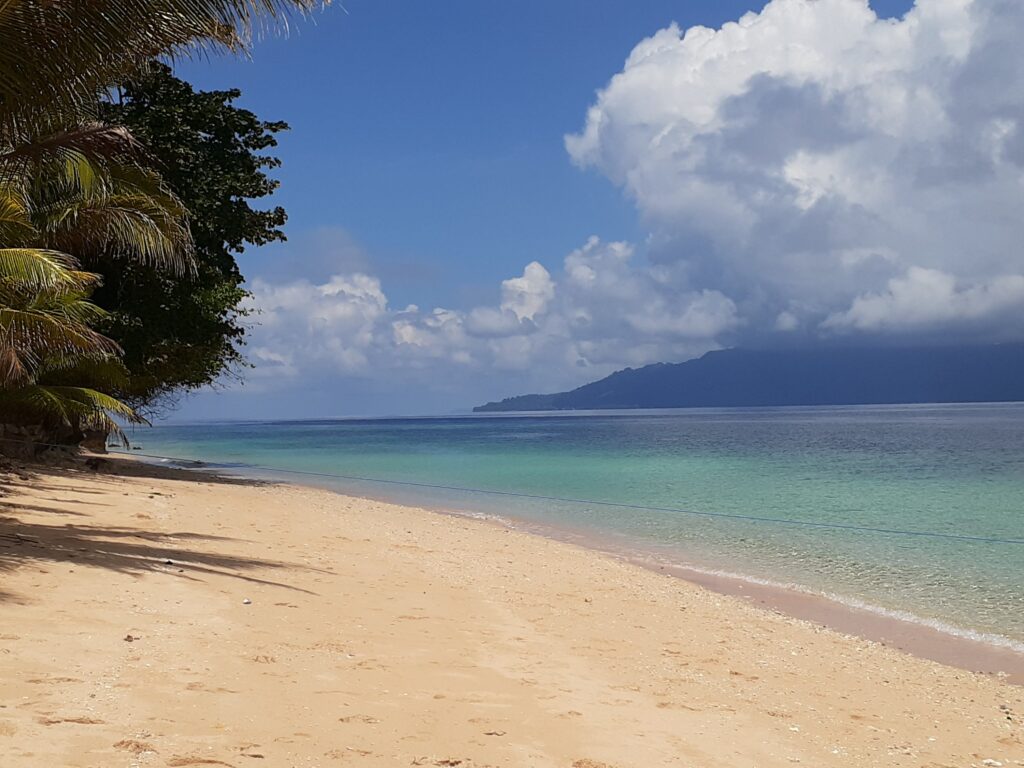 Hatta Island is a small island in the Banda Sea, Maluku Province, Indonesia. It is marked on maps as 'Rozengain Island', but all locals call it Hatta Island (Pulau Hatta).
Getting to Hatta Island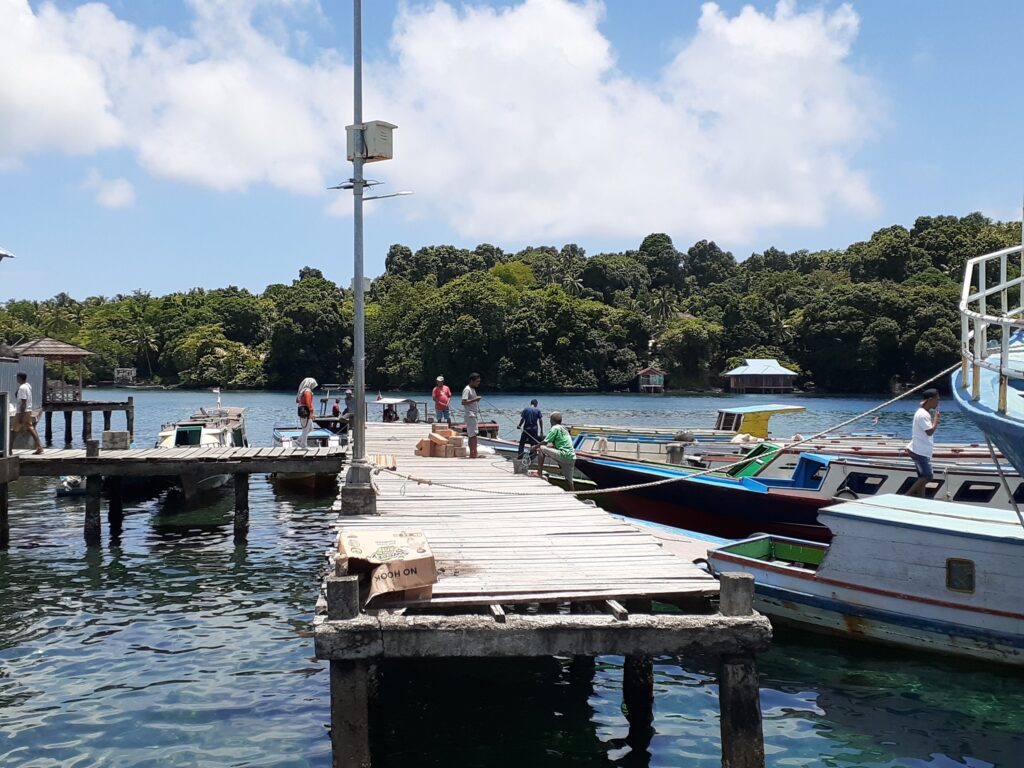 Public boats leave from Banda Neira for Hatta Island.
Boats leave every other day, but on days when there are few passengers and cargo, boats may not leave. Boat operations also depend on the arrival and departure of PELNI boats at Bandaneira. However, no boats leave on Fridays as this is a day of rest here.
Public boat ride from Banda Neira to Hatta Island
When we arrived in Banda Neira we contacted Sofiani who owns Vitalia Guesthouse, where we had stayed before on Hatta Island.
On Saturday 11 March, the day after we arrived in Banda Neira from Ambon, Sofiani said he would come to Banda Neira by public boat and we returned to Hatta Island with him.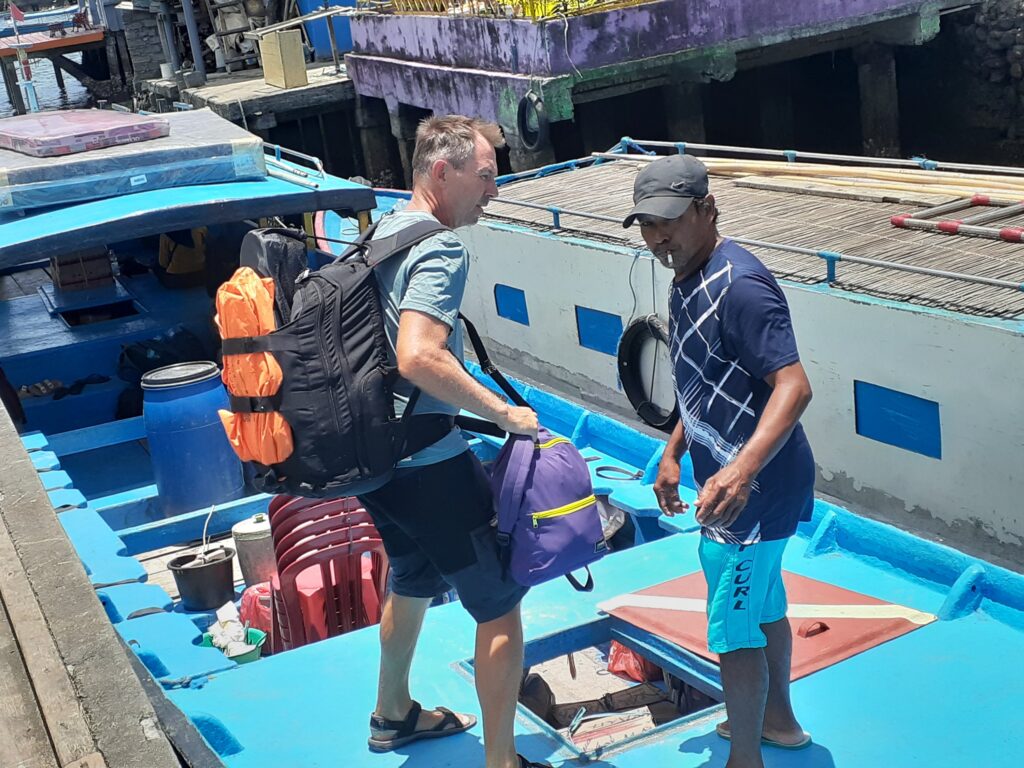 It had been four years since we had seen each other, but his smile had not changed one bit! After shopping in Banda Neira, we boarded the public boat with him and left at 1pm.
The public boat between Banda Neira and Hatta Island leaves Hatta Island between 7am and 8am and returns from Banda Neira around 1pm.
The journey from Banda Neira to Hatta Island takes about an hour. Locals paid Rp 35,000 one way, while foreigners are charged Rp 100,000.
10-day stay on Hatta Island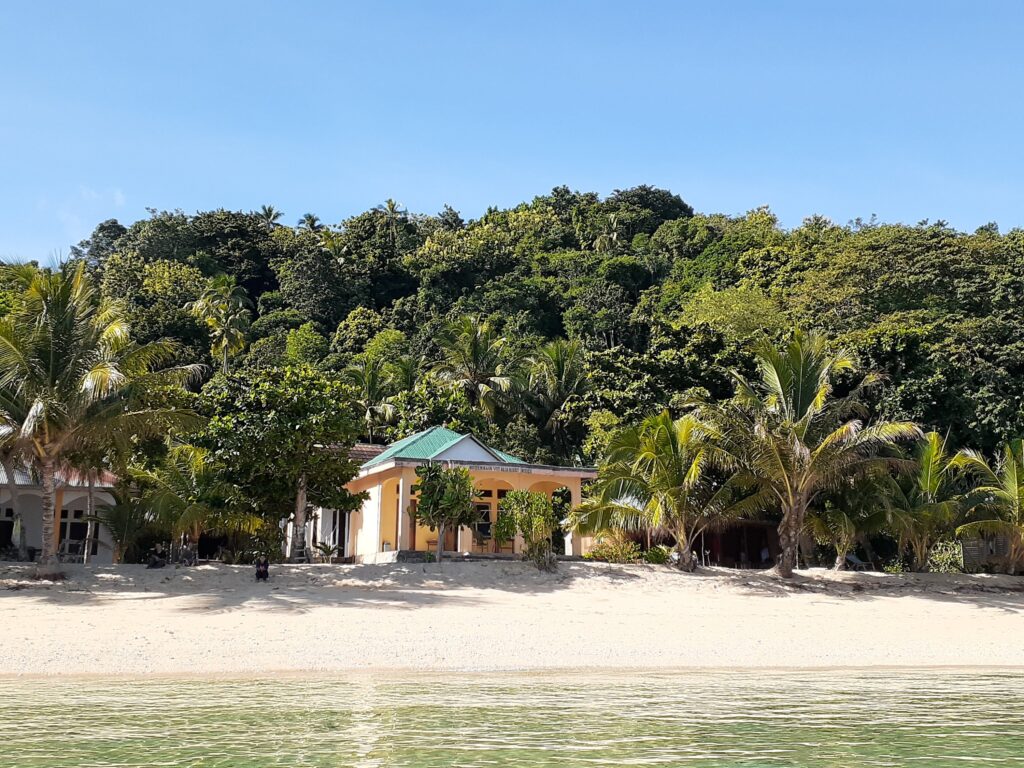 On Hatta Island, we stayed at the Vitalia Guesthouse for ten days. We had a seaview bungalow and three meals were included in the price. There are no restaurants on Hatta Island, so all guesthouses offer rates that include meals.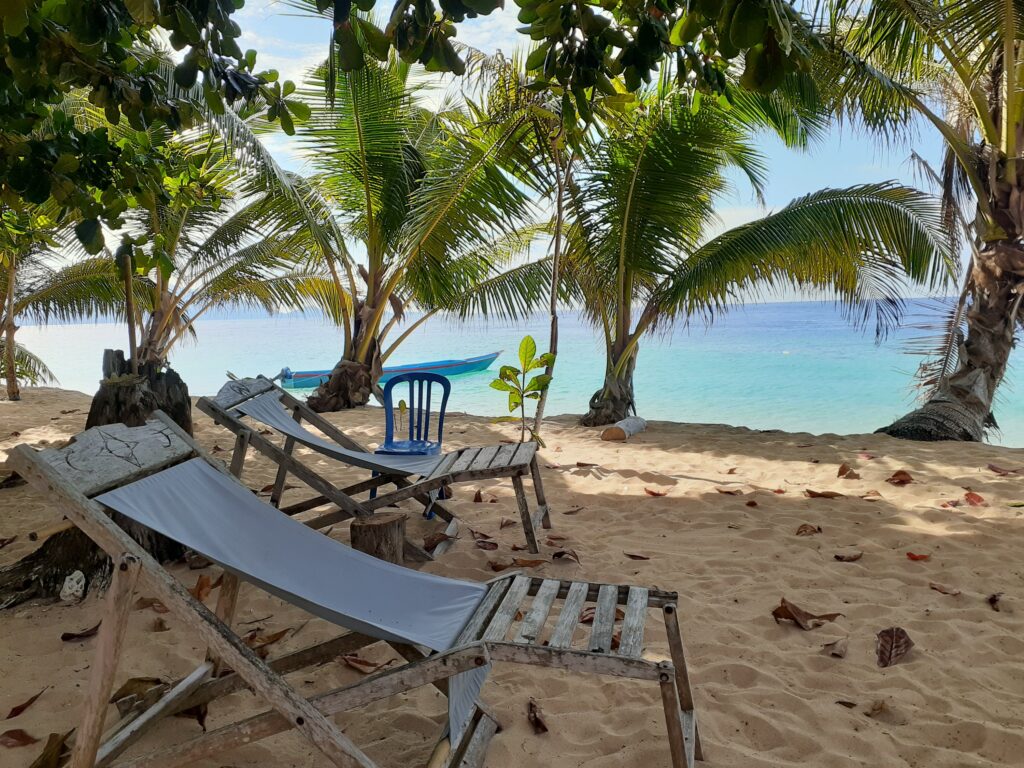 The attraction of Hatta Island is that there is a drop-off 10 metres from the beach where you can swim and enjoy snorkelling.
Of course, you can also relax on the beach and enjoy fishing with Sofiani.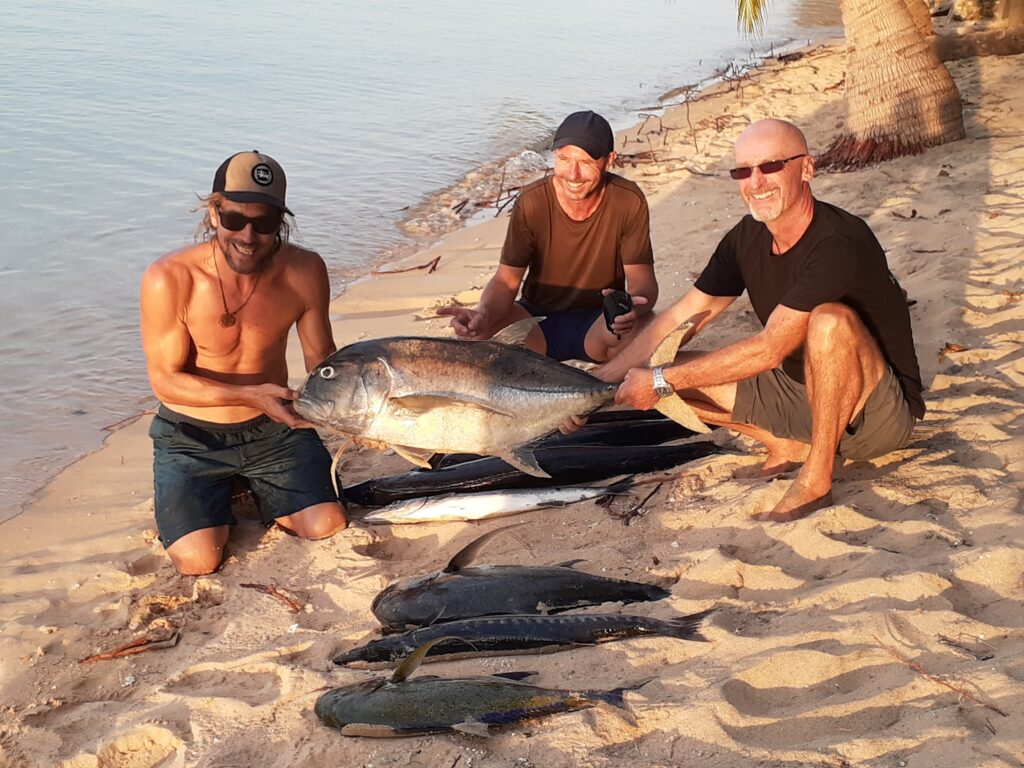 Boat trip from Hatta Island to Banda Neira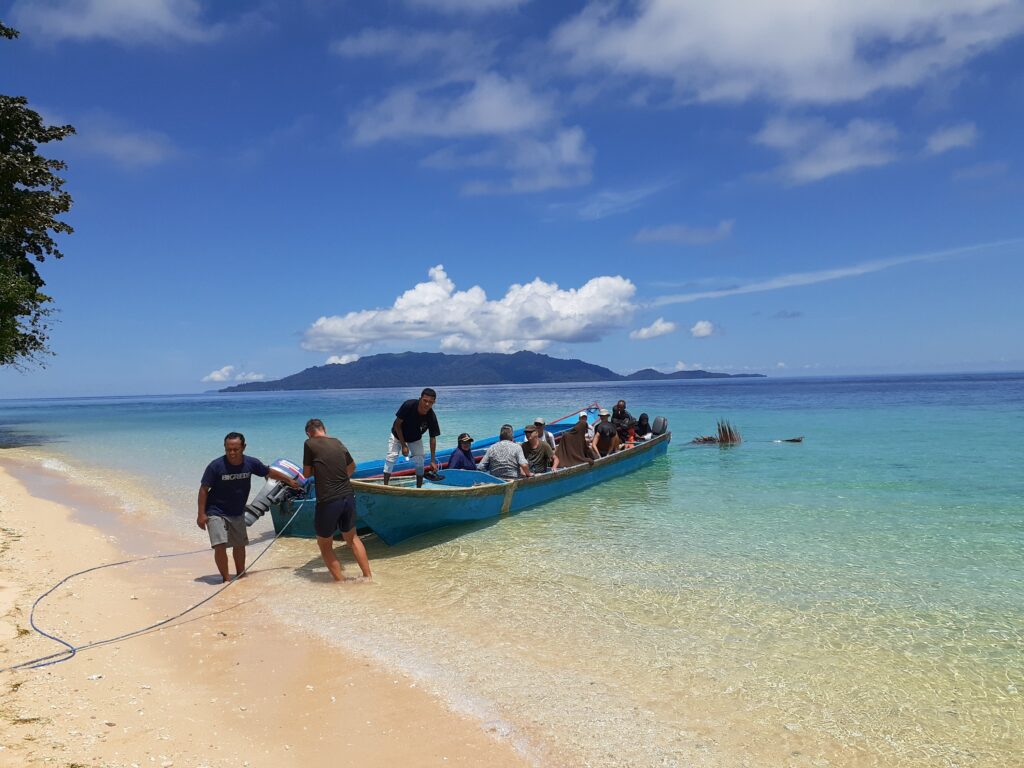 On the return trip from Hatta Island to Banda Neira, we took Sofiani's boat from Vitalia Guest House.
It was not a boat charter as such and we paid more or less the same price as the public boat, i.e. 100,000 rupiah per person, if you take it when he goes to Banda Neira.
For the same price, Sofiani's boat is more comfortable than the public boat. However, his boat has no roof, so be careful not to get sunburnt.