Slowly moving from Tana Toraja towards Togean Islands.
After two nights in Tentena, we headed to Ampana via Poso. Ampana has boats to the Togean Islands.
This article is about the journey from Tentena to Ampana via Poso.
Bemo ride from Tentena to Poso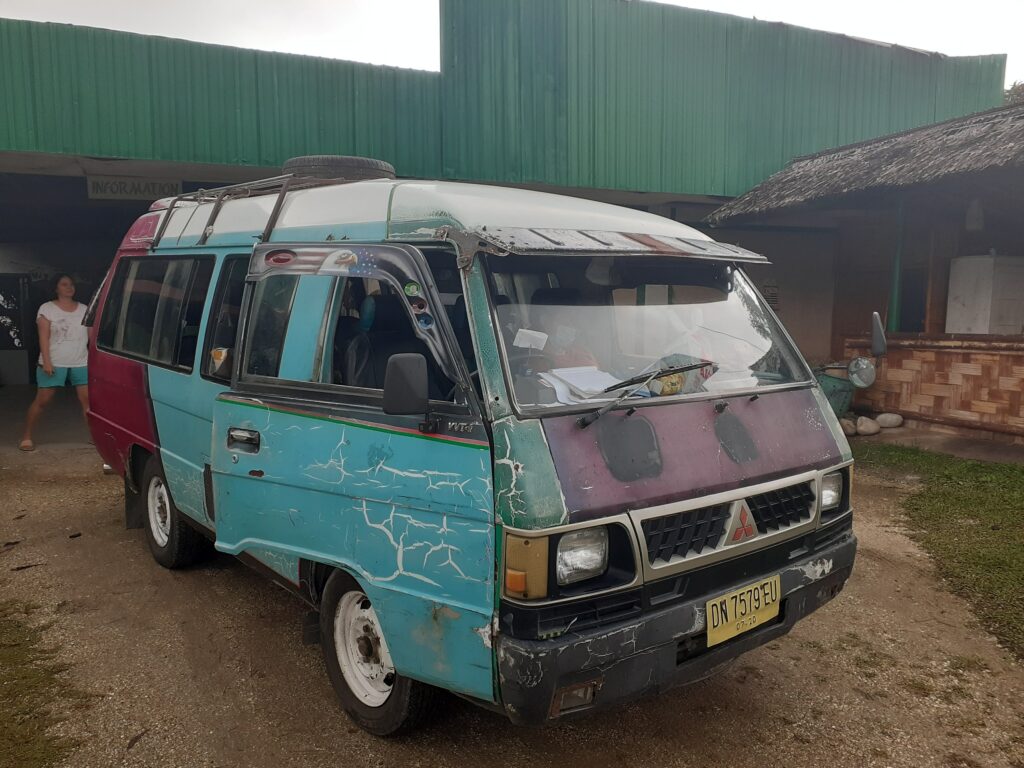 The journey from Tentena to Poso is approximately 57 km, and public transport is provided by the 'bemo' shared-ride minivan service.
You can get on at the intersection where the bus terminal is located, but we were able to get a seat reserved at the Victory Hotel, where we stayed, and boarded at its gate.
We were told that the bemo would be in front of the hotel at 10am, but it arrived 10 minutes early! It then went round the city to pick up passengers and luggage.
We wanted to travel from Poso to Ampana, so we did not go to Poso town, but got off at the intersection in front (Tagolu village). The bemo fare was Rp 40,000 per person.
Getting from Poso to Ampana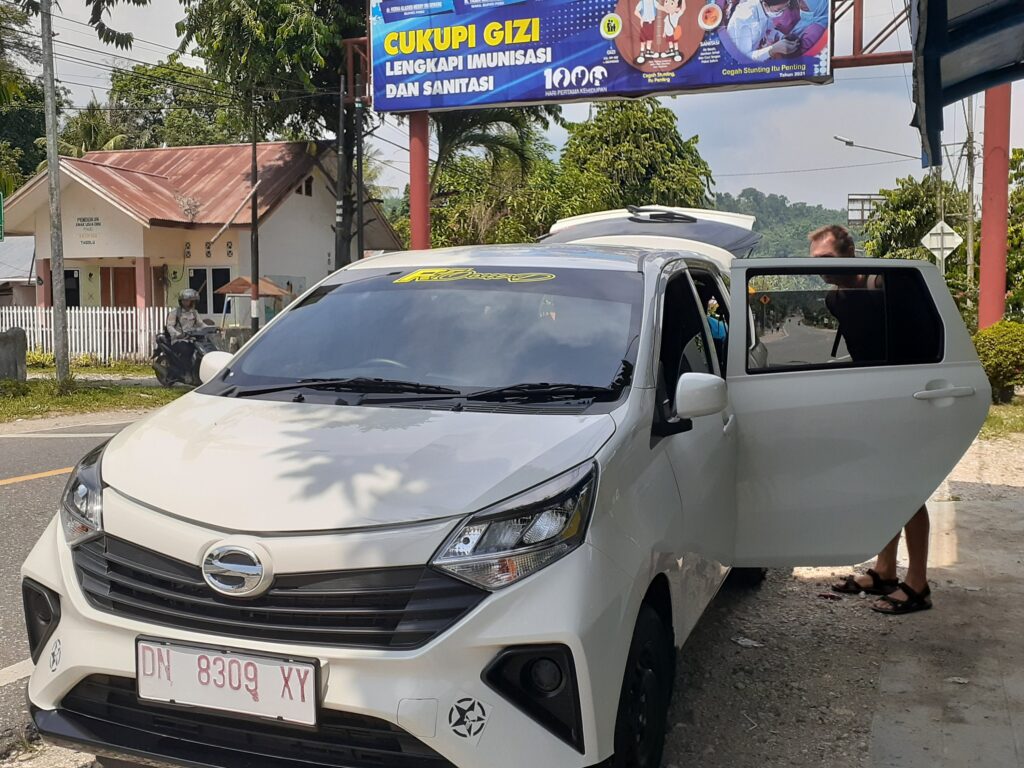 We arrived at the intersection before Poso at 11:50 am and a shared taxi for Ampana was already parked where we arrived.
When I asked the driver of the car to Ampana about the price, he said it was 150,000 rupiah per person. We negotiated the price and it soon dropped to 100,000 rupiah.
We got in and soon afterwards we were off. There was one passenger in the passenger seat, but we were the only ones in the back seat.
It is about 145 km to Ampana. The driver told us it would probably take about four hours. Shared taxis take you wherever you want to go in Ampana. I told him the name of the hotel where I was going to stay.
Arrival in Ampana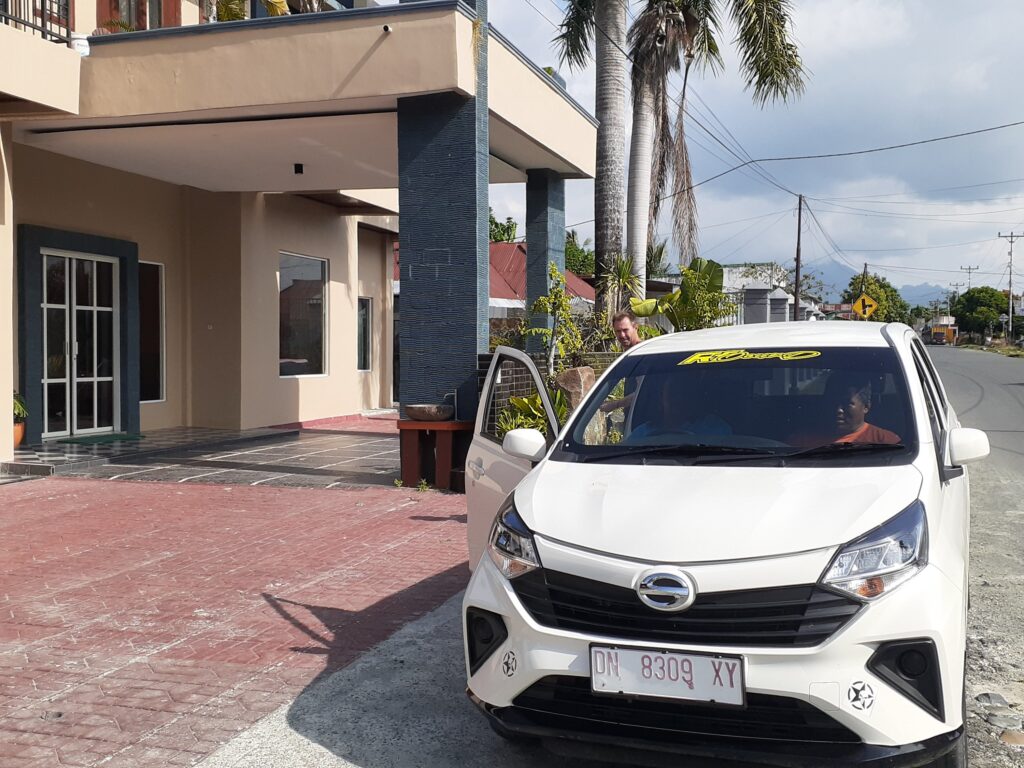 We arrived at Hotel Oasis in Ampana at 3pm. The journey took three hours. It was a much earlier arrival than we had expected. Moreover, we were dropped off right in front of the hotel, so it was easy.
Tomorrow, we will take the 9am boat to the Togean Islands.