We travelled by boat from Manado, Sulawesi to Bunaken Island on two different occasions. Once in Feb 2023 and once in May 2023.
This article talks about how to charter a boat and how to take the public boat from Manado to Bunaken Island.
The journey from Manado to Bunaken Island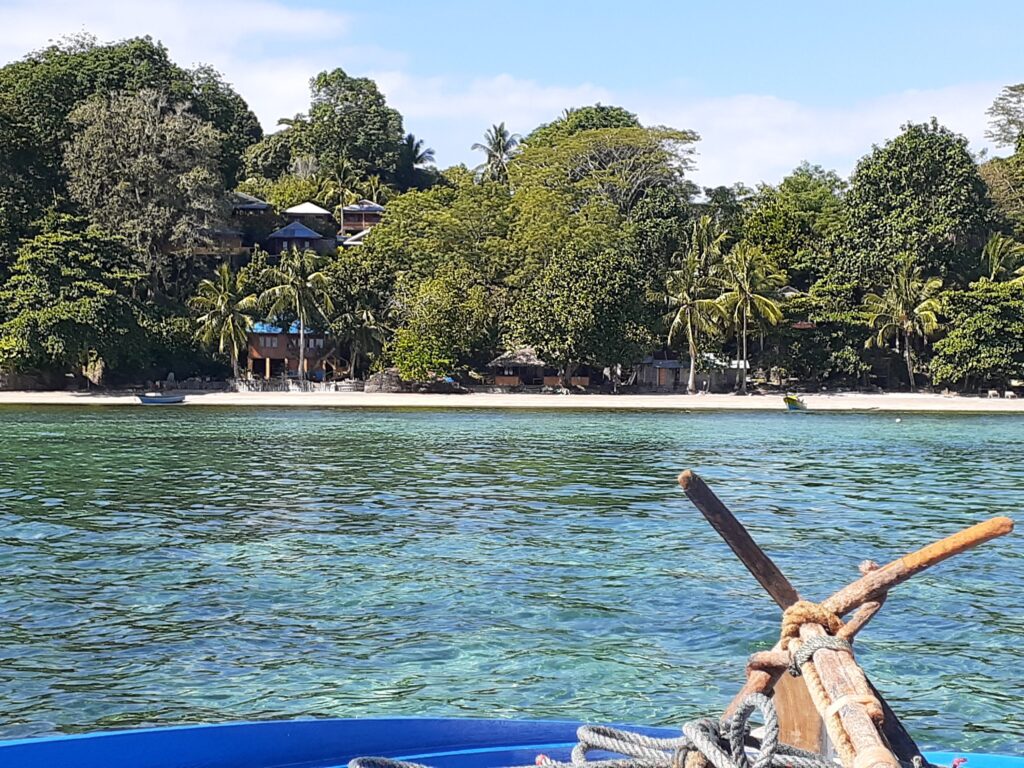 Manado is a city on the northern tip of Sulawesi Island, Indonesia and is the second largest city on Sulawesi.
Bunaken Island is located approximately 20 km northwest of Manado.
Bunaken Island has a small population and the surrounding area is designated as the Bunaken Marine National Park. It is a popular diving and snorkelling destination. Arguably one of the best in the world.
To get to Bunaken Island, you have to cross the sea by boat from Manado. There are several public boats that connect Manado to Bunaken Island, but this can be tricky as different destinations have different boarding points in Manado.
The frequency of public boats is limited, so many travellers take chartered boats to the vicinity of their accommodation on Bunaken Island.
Public boat to Dermaga, Bunaken Island from Manado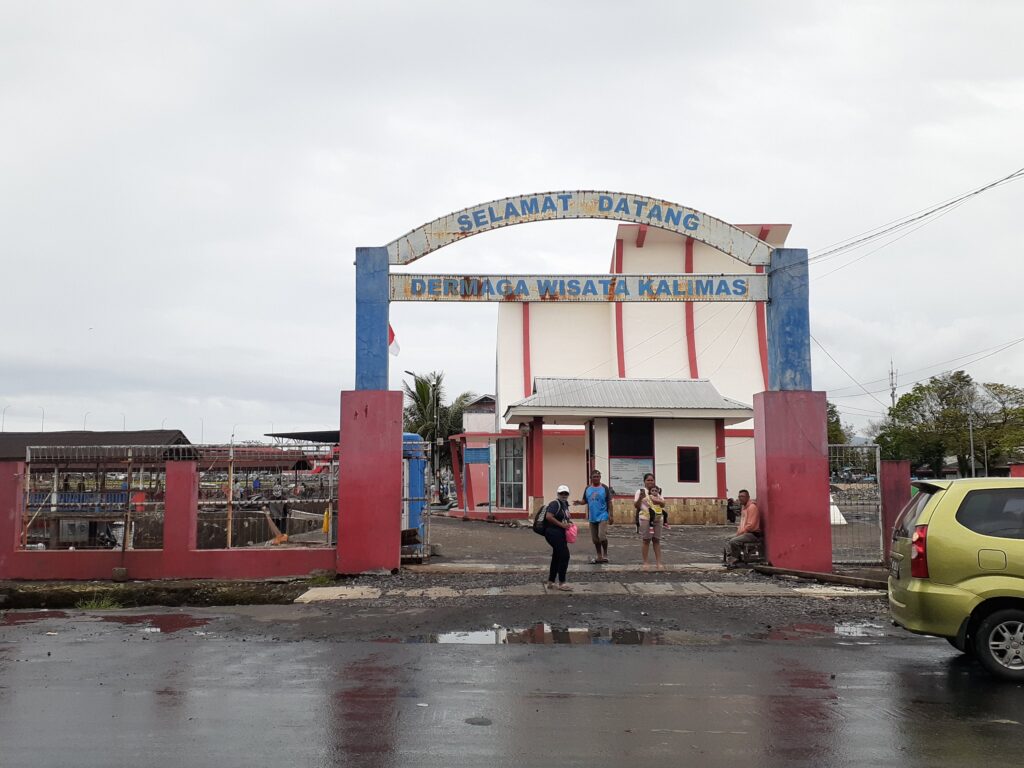 Relatively frequent public boats to Bunaken Island leave from the boat pier near Soekarno Bridge.
They leave every day except Sundays, between 2pm and 3pm, and the fare is Rp 50,000 per person. They arrive at Dermaga bunaken, which is the closest to Manado.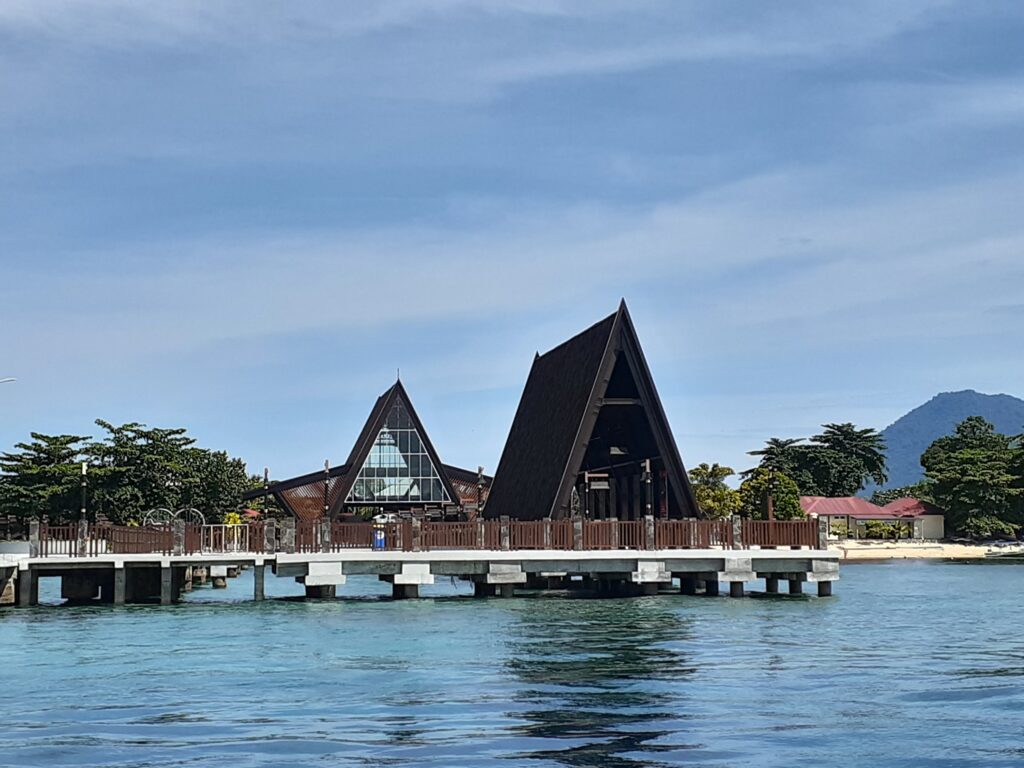 Public boat to Tanjun Parigi, Bunaken from Manado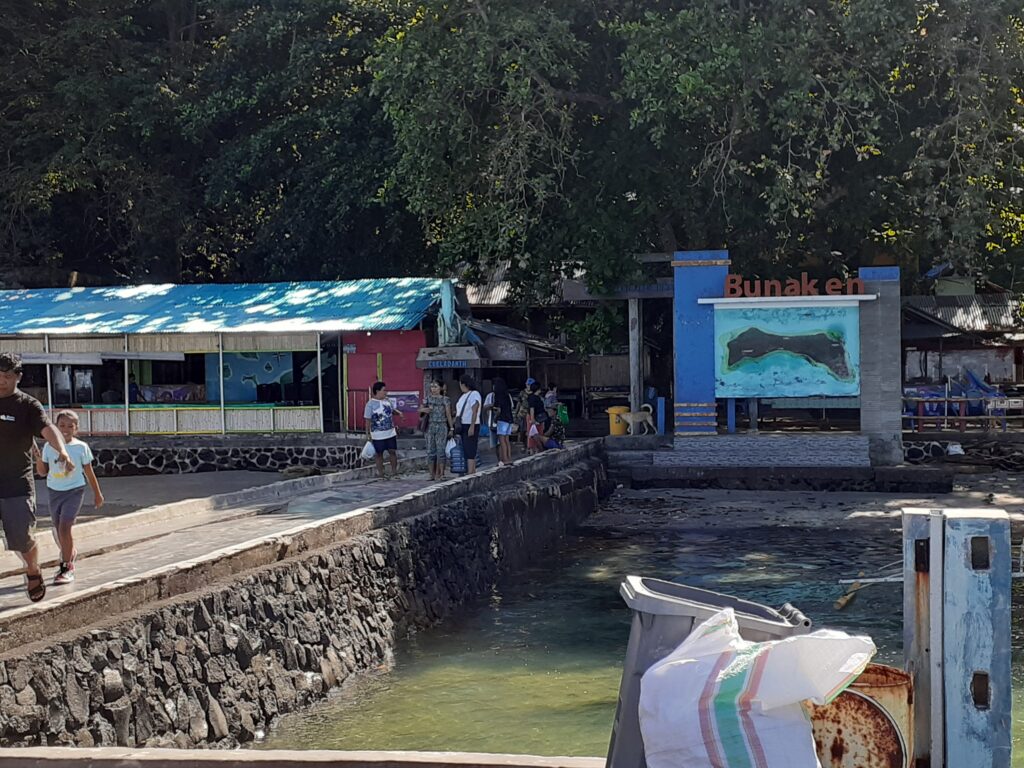 In Bunaken, we stayed at the Panorama Backpacker's. It is located on the south coast of Bunaken Island and the nearest public boat station is in the village of Parigi.
We took a public boat from the Parigi boat terminal to go to Manado to get a visa extension during our stay on Bunaken Island. It was convenient for us because we could walk from Panorama Backpacker's.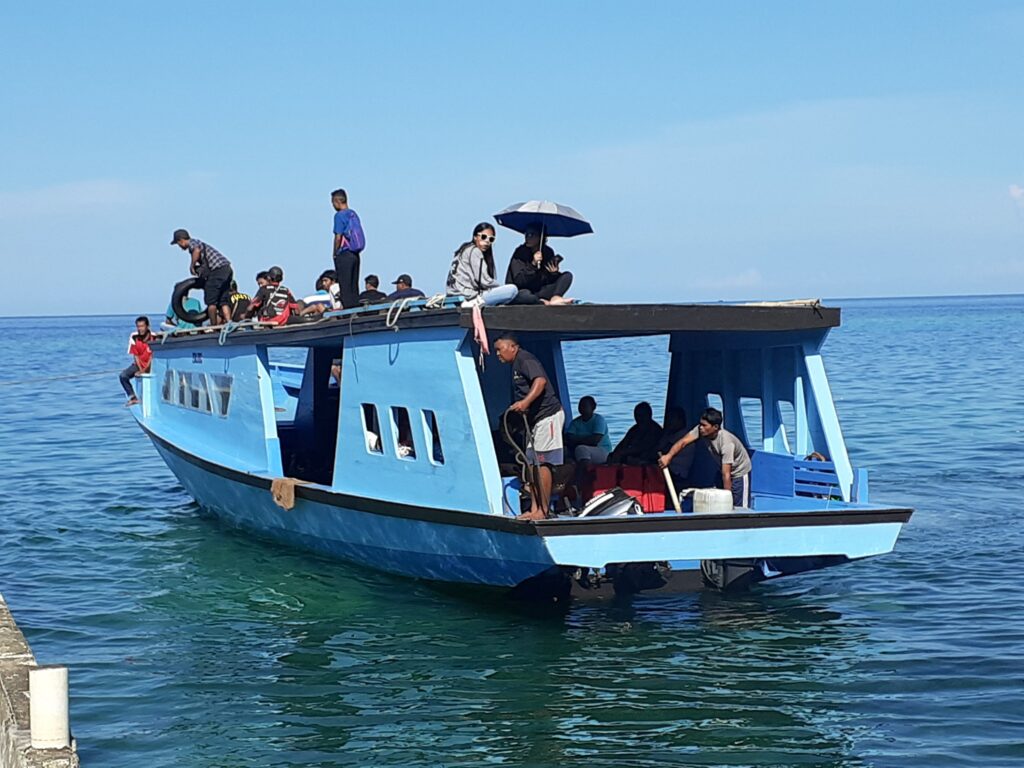 From Tanjun Parigi Ferry Terminal in Bunaken, boats leave for Manado at around 8.30am, but as this is not the first departure point, departure times may vary a little. We were told that there are three or four departures a week, but it may vary depending on the time of year. You can enquire at your guesthouse.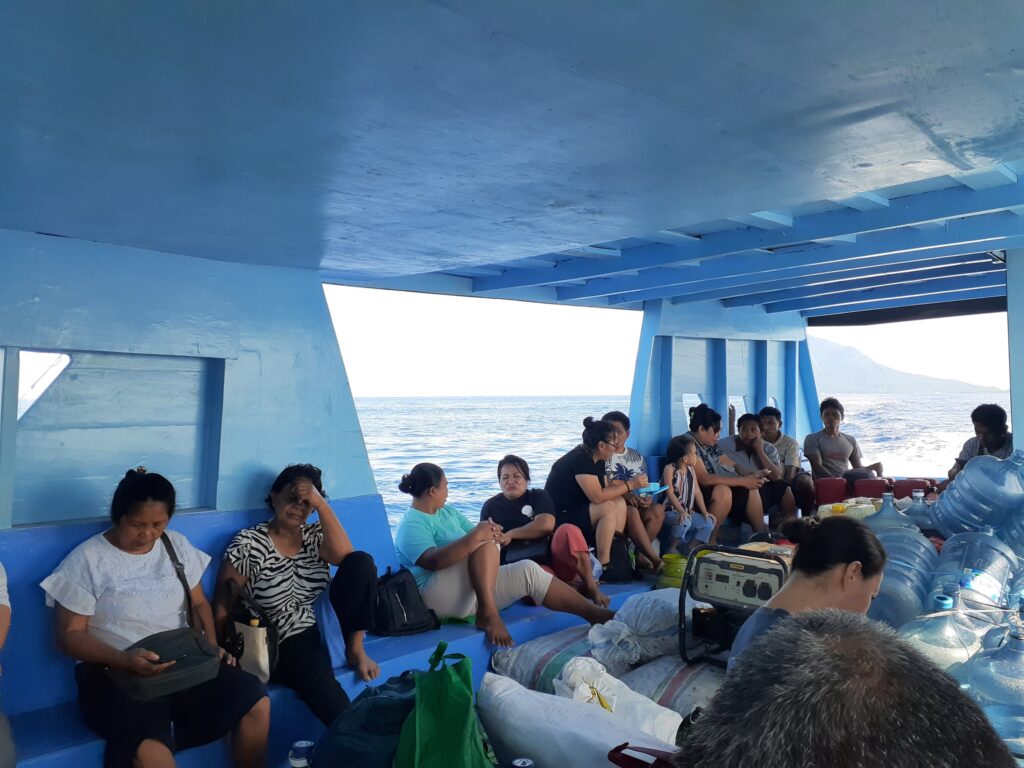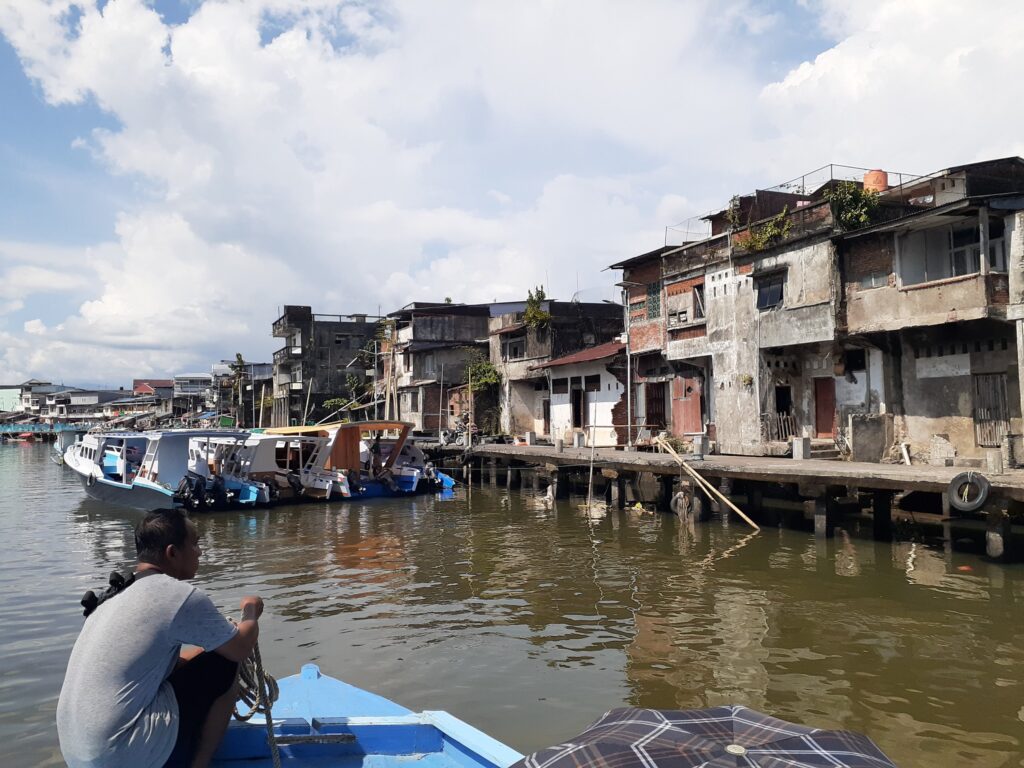 The boat arrives at the landing stage near Pasar Bersehati HEBAT (Bersehati Market), and returning boat to Bunaken also departs from here. The departure time for Manado is supposed to be 3pm, but this can be delayed depending on the tide.
The fare was Rp 30,000 per person one way and the journey took about one hour. We had been told it was 50k, but ended up only paying 30k!
Charter a boat from Manado to Bunaken Island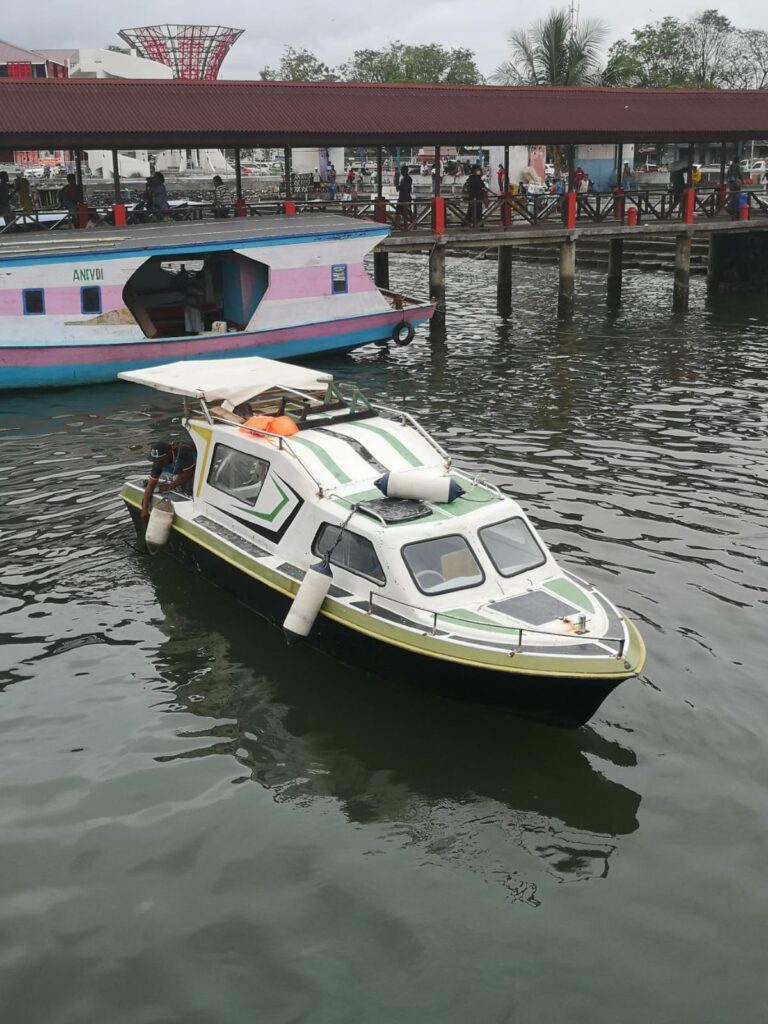 Besides public boats, private boats also can be arranged. Fares are negotiable.
As the boat pier to Dermaga is larger, it may be easier to find a charter boat here.
As public boats only leave at 3pm we decided to consider chartering a private boat.
The weather forecast for the day was rain at that time (February 2023). It's the rainy season at this time of year, so we knew the weather wouldn't be ideal.
We eventually found a boat that would take us to the beach (Liang Beach) where the Panorama Backpacker's is located, where we wanted to go, for Rp 100,000 per person. Only 200k. An exceptional deal
Boat trip from Manado to Bunaken Island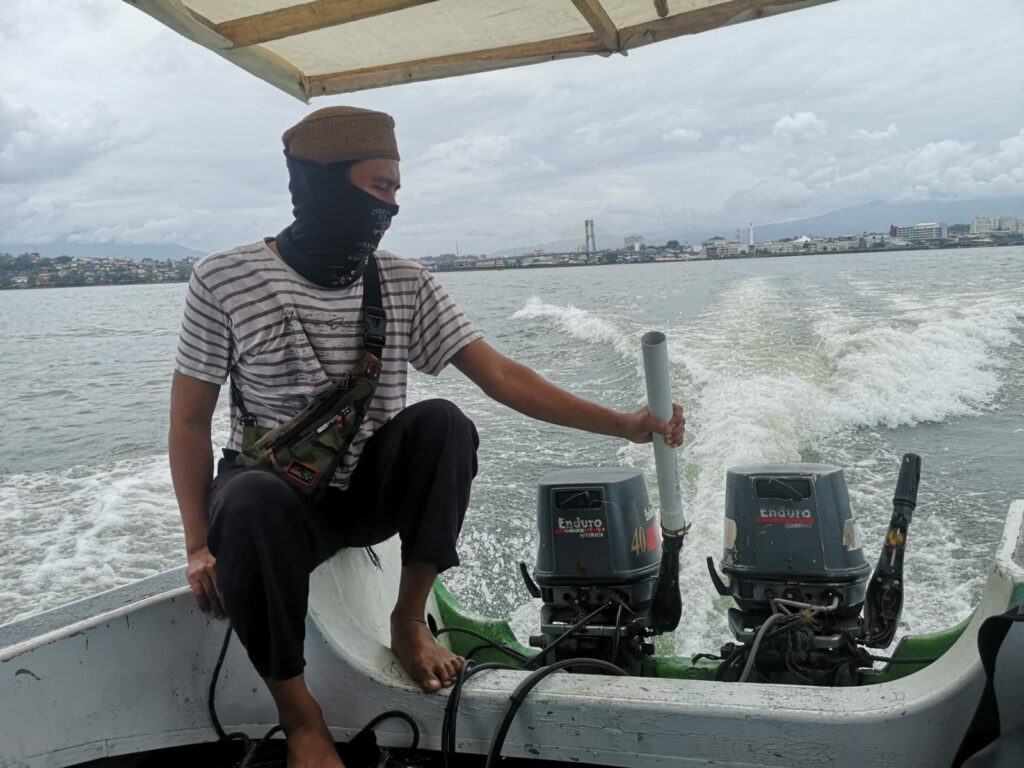 We had been quoted 500,000 plus initially, but as we were negotiating, another traveller showed up. He was a Japanese solo traveller and wanted to go snorkelling on a day trip to Bunaken Island. He was also looking for a boat, and in his case, he agreed to join us for Rp 500,000 for a return trip to Bunaken Island.
The boatman was happy as he would earn Rp 200,000 for the two of us and Rp 500,000 for the Japanese guy, making a total of Rp 700,000.
The boatman immediately went to buy petrol before we set off.
How long does it take from Manado to Bunaken Island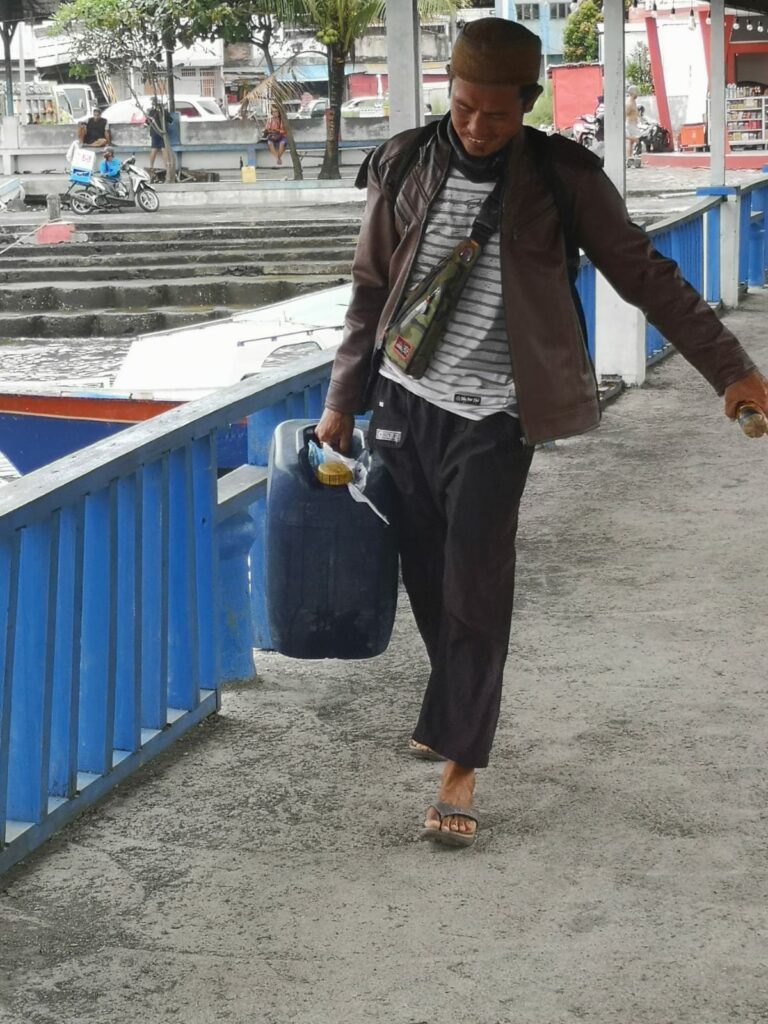 His boat seemed to have a slight engine problem, but he managed to start it after a while. We then arrived at Bunaken Island in about 45 minutes.
The sea was calm when we left Manado, but there were rain clouds over Bunaken Island. And when we arrived at the beach, it was raining quite heavily.
The boat stopped just before the beach and we had to get off the ladder from the boat and walk through the sea to reach the beach. In the meantime, of course, we got soaked by the rain.
The Panorama Backpacker Guesthouse, where we were going to stay, was a short walk up from that beach.
We visited Bunaken Island again in June 2023. The charter boat from Manado at that time is mentioned in the following post.
How We Travelled from Gorontalo to Manado and then to Bunaken Island
WestayedonenightinGorontaloandaftersnorkellingwithwhalesharks,wetravelledtoManadoonthesameday.ManadoisonthewaytoBunakenI...
Snorkeling in Bunaken Island
Bunaken Island is one of the most popular diving spots in the world. We don't dive but we came here to snorkel.
We have visited Bunaken Island twice during this one-year trip. It's because snorkeling here is so good and we think that it's excellent value for money for snorkeling.
We stayed in Panorama Backpacker's which is next to Panorama Dive Resort. We were able to get on their boats for divers for only Rp 50,000 per person, and went to two snorkeling spots every morning. It's very reasonable. No wonder that lots of divers and snorkelers stay for a long time at Panorama Backpackers.
Apart from snorkeling, we took a couple of videos of life on Bunaken Island, so please have a look!