We travelled by boat from Manado, Sulawesi to Bunaken Island.
Share about the boat trip from Manado to Bunaken Island.
The journey from Manado to Bunaken Island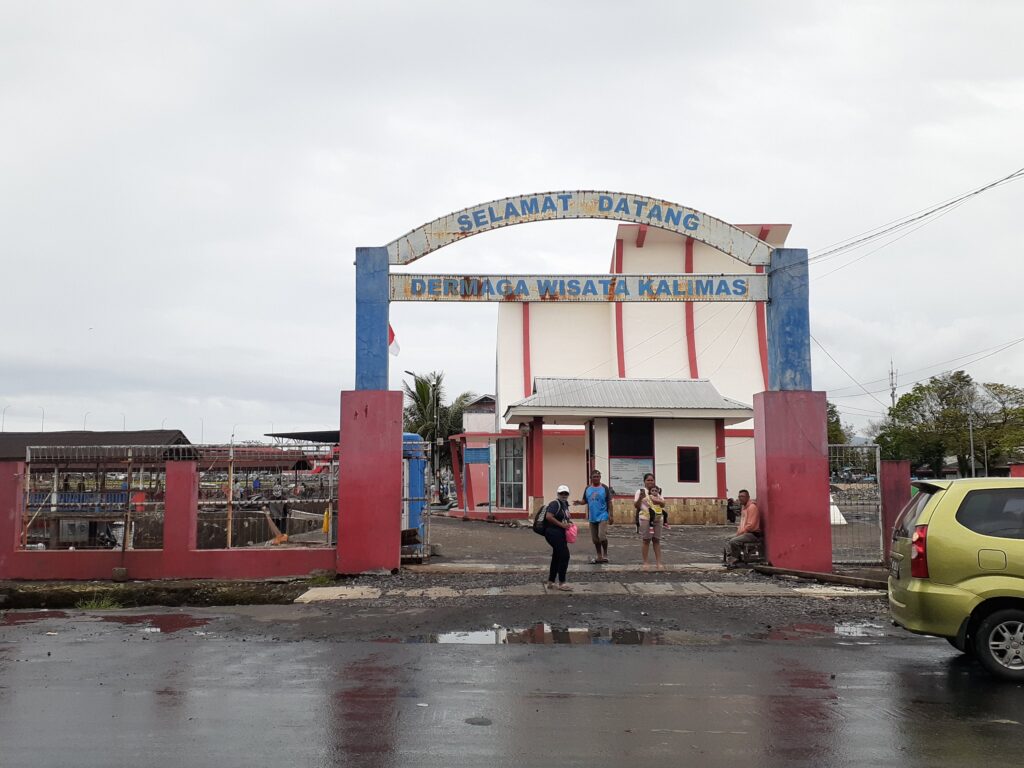 Manado is a city on the northern tip of Sulawesi Island, Indonesia and is the second largest city on Sulawesi.
Bunaken Island is located approximately 20 km northwest of here.
Bunaken Island has a small population and the surrounding area is designated as the Bunaken Marine National Park. It is a popular diving and snorkelling destination. Arguably one of the best in the world.
Boats to Bunaken depart from the boat pier in the cove near Soekarno Bridge.
Public boats leave at 3pm every day except Sundays, and the fare is Rp 50,000 per person. They arrive at Dermaga bunaken, which is the main village on Bunaken.
Alternatively, private boats can be arranged. Fares are negotiable!
Charter a boat from Manado to Bunaken Island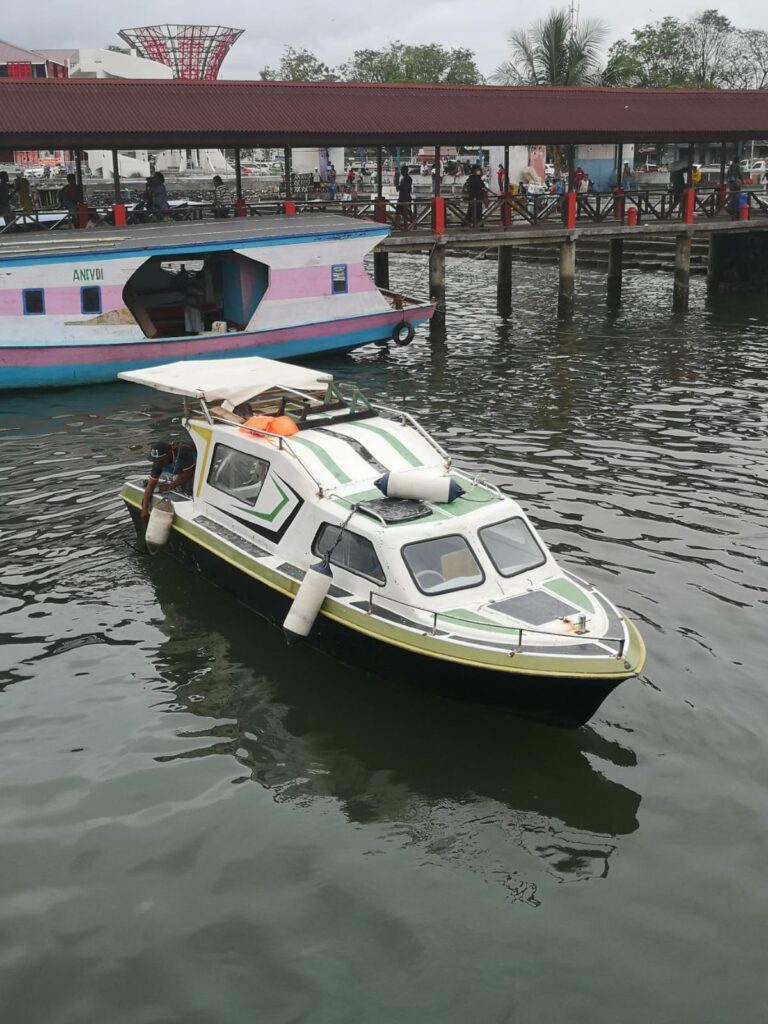 As public boats only leave at 3pm we decided to consider chartering a private boat.
The weather forecast for the day was rain. It's the rainy season at this time of year, so the weather may not be ideal.
We eventually found a boat that would take us to the beach (Liang Beach) where the Panorama Backpacker Guesthouse is located, where we wanted to go, for 100,000 rupees per person. We had been quoted 500,000 plus initially
Boat trip from Manado to Bunaken Island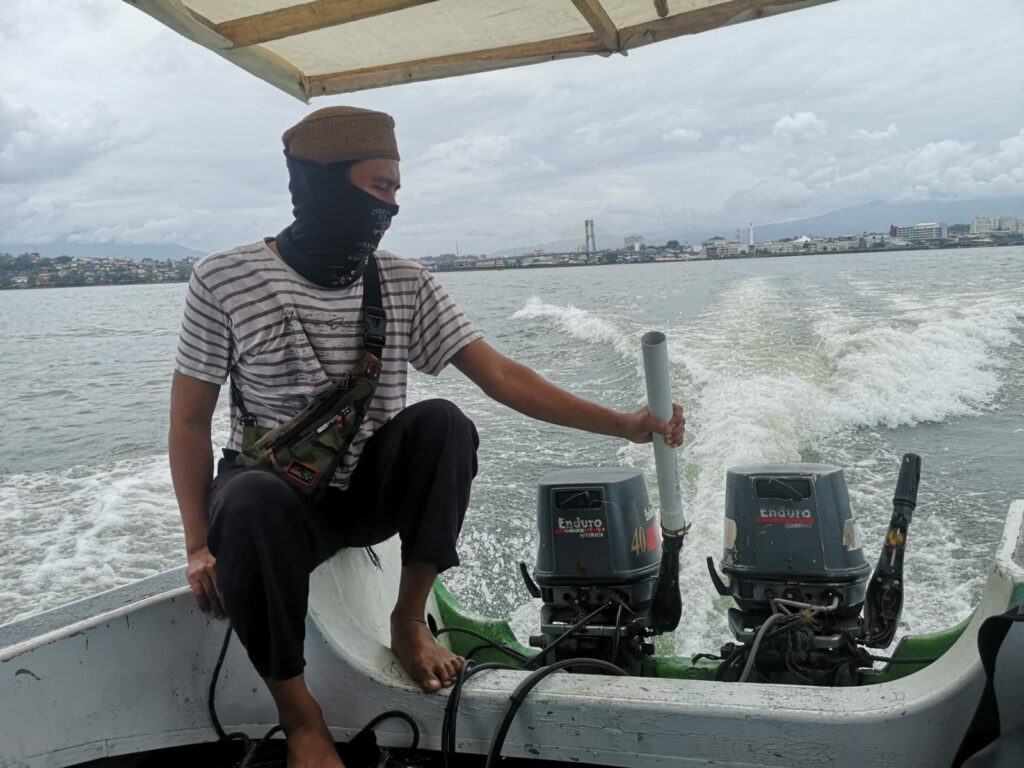 As we were negotiating, another traveller showed up. He was a Japanese solo traveller and wanted to go snorkelling on a day trip to Bunaken Island. He was also looking for a boat, and in his case, he agreed to join us for R500 000 for a return trip to Bunaken Island.
The boatman was happy as he would earn R200 000 for the two of us and R500 000 for him, making a total of R700 000.
The boatman immediately went to buy petrol before we set off.
How long does it take from Manado to Bunaken Island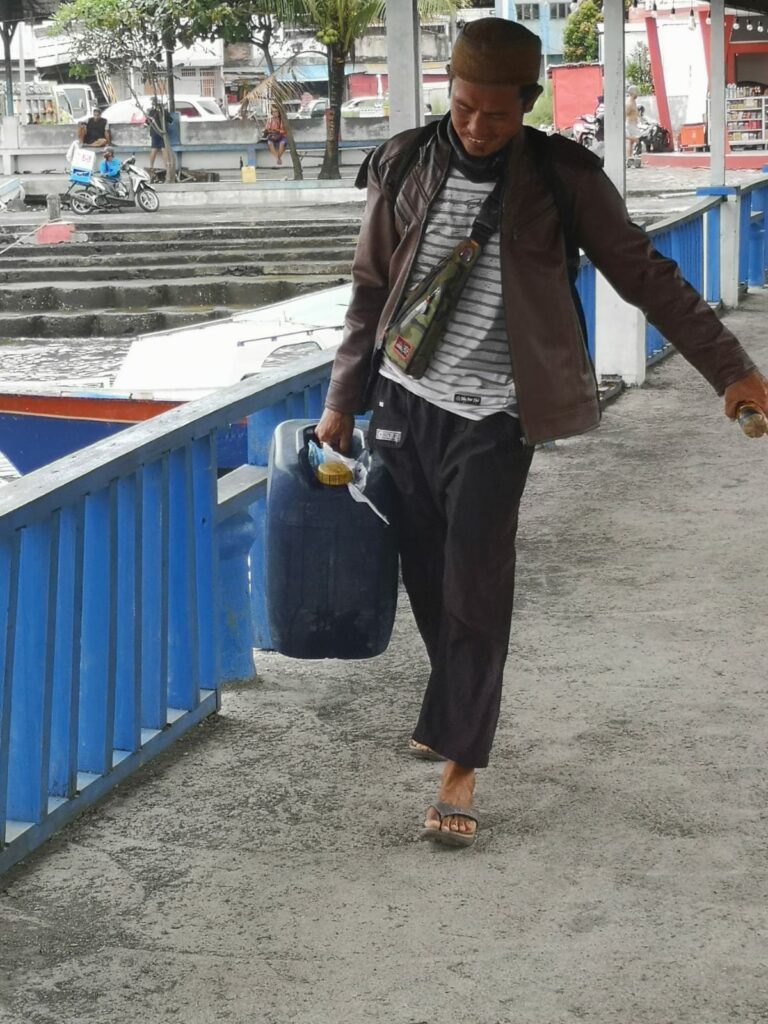 His boat seemed to have a slight engine problem, but he managed to start it after a while. We then arrived at Bunaken Island in about 45 minutes.
The sea was calm when we left Manado, but there were rain clouds over Bunaken Island. And when we arrived at the beach, it was raining quite heavily.
The boat stopped just before the beach and we had to get off the ladder from the boat and walk through the sea to reach the beach. In the meantime, of course, we got soaked by the rain.
The Panorama Backpacker Guesthouse, where we were going to stay, was a short walk up from that beach.