From Nunukan, Indonesia, we crossed the border by boat to Tawau, Malaysia. From here, head towards Sipadan, another world-famous diving and snorkelling spot.
Having said that, you cannot stay in Sipadan. We will be staying in Semporna, a town just before Sipadan.
Fom Tawau, we took a bus to Semporna.
Bus stop in Tawau for Semporna
There are frequent minivans from Tawau to Semporna every day. There is no timetable as they depart when the bus is 'full' (seven passengers).
Minibuses from Tawau to Semporna leave from nearby Sabindo Square. Sabindo Square is a large area, but there is a parking space in the middle of the square where minivans are parked, so you can board here.
We boarded a minivan once parked there, but eventually moved into a different minivan at the intersection which was two blocks west of the Square. We saw Maybank diagonally opposite. It would have been quicker to leave if we had gone to this bus stop from the beginning.
Bus fares and journey times from Tawau to Semporna
Tawau to Semporna is approximately 110 km away. The journey was said to take about 2 hours.
The bus fare from Tawau to Semporna is RM20 per person.
Bus journey from Tawau to Semporna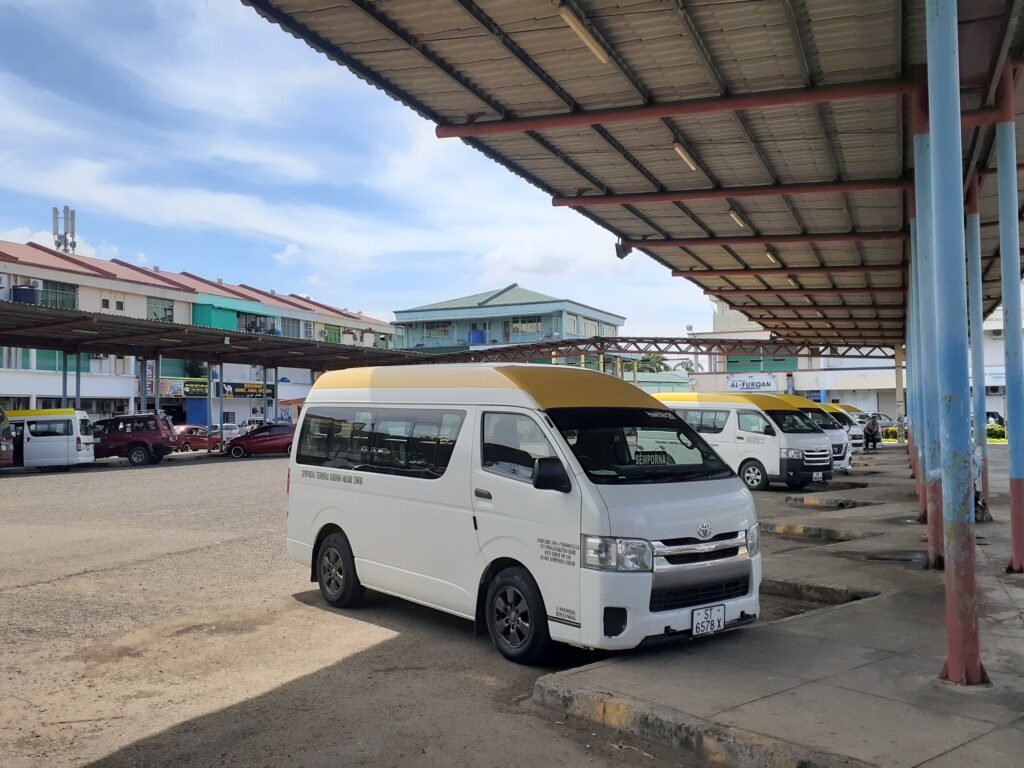 Tawau minibuses have yellow roofs. We first boarded the minibus to Semporna at the parking space in the centre of Sabindo Square.
There were no other passengers besides us, and when we thought it was going to take a while, the driver pulled out and took us to another stop. We were told to change to another minivan, but that minibus was also rattled.
After a while, a few people gathered here and there and we were able to leave before noon.
Arrival in Semporna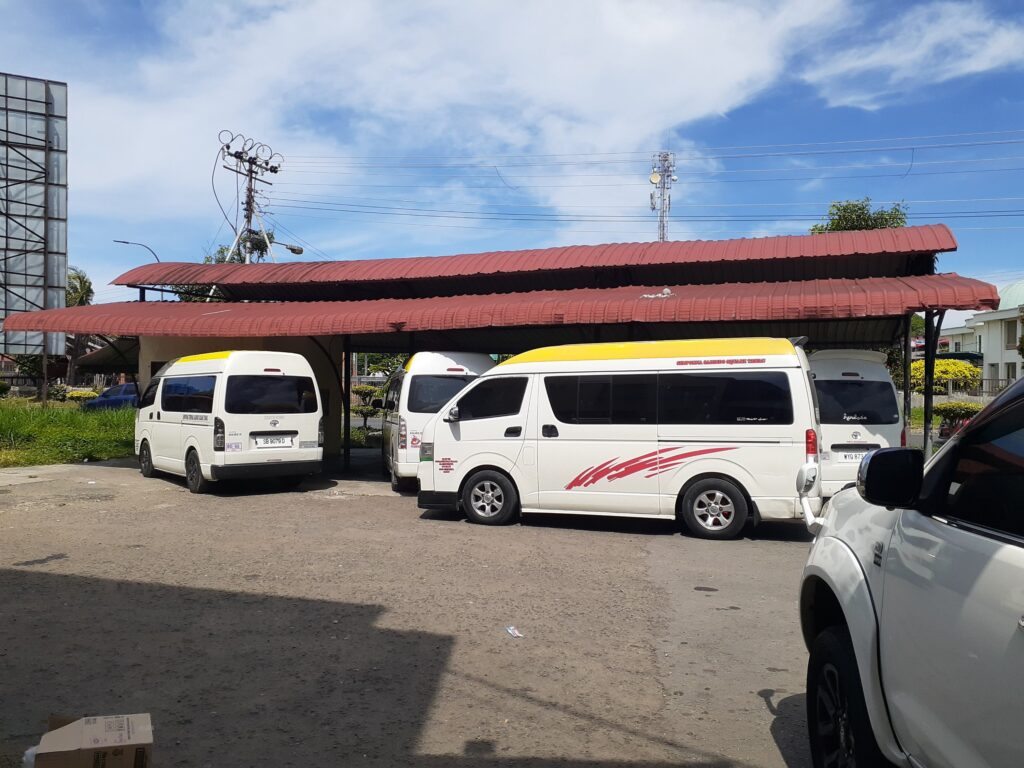 The bus drove quickly through the palm oil plantations and arrived at Semporna at around 2pm.
The road between Tawau and Semporna is smooth and well paved. The speed slowed down when leaving the town of Tawau and after crawling into the town of Semporna due to heavy traffic, but otherwise the speed was quite good. The van was air-conditioned and comfortable.
The bus arrived at the minibus terminal near the port of Semporna. From here we walked to the hotel we had booked.