Our one-year backpacking trip, which began on 14 September 2022, is coming to an end: on 7 September 2023 we flew from Bucharest, Romania, to London, UK.
This time we flew with the Romanian airline Tarom. This was our first time using this airline.
Here is our journey from Bucharest to London on Tarom Airlines.
Tarom Airlines flights from Bucharest to London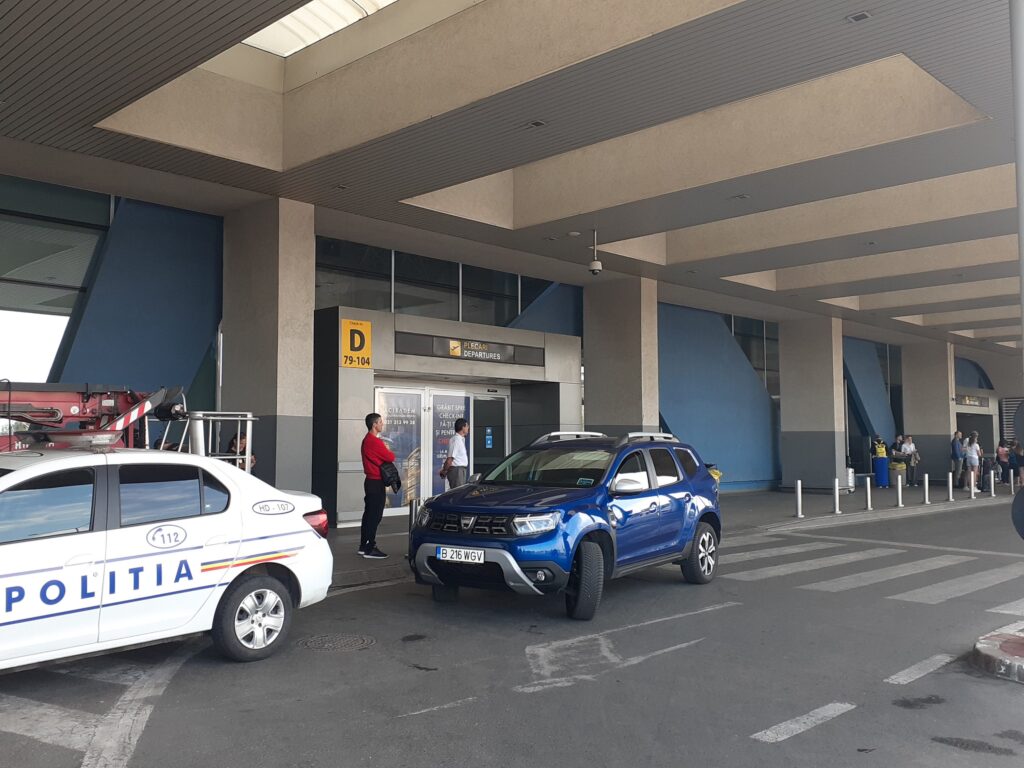 We purchased tickets for the flight RO391, from Bucharest to London, Heathrow Airport, Tarom Airlines using Delta Miles. The flight departs Bucharest at 12:20 noon and is scheduled to arrive at London, Heathrow Airport at 2:05pm local time. There is a two-hour time difference between Romania and the UK, making the flight time 3 hours 45 minutes.
Flights are very expensive in Europe in the summer. This time, we used my frequent flyer points to purchase the airline tickets.
We were going to stay with my mother in the UK before returning to Canada, and the most affordable flight from Europe to the UK at this time was this Tarom Airlines ticket.
Staying near Bucharest Airport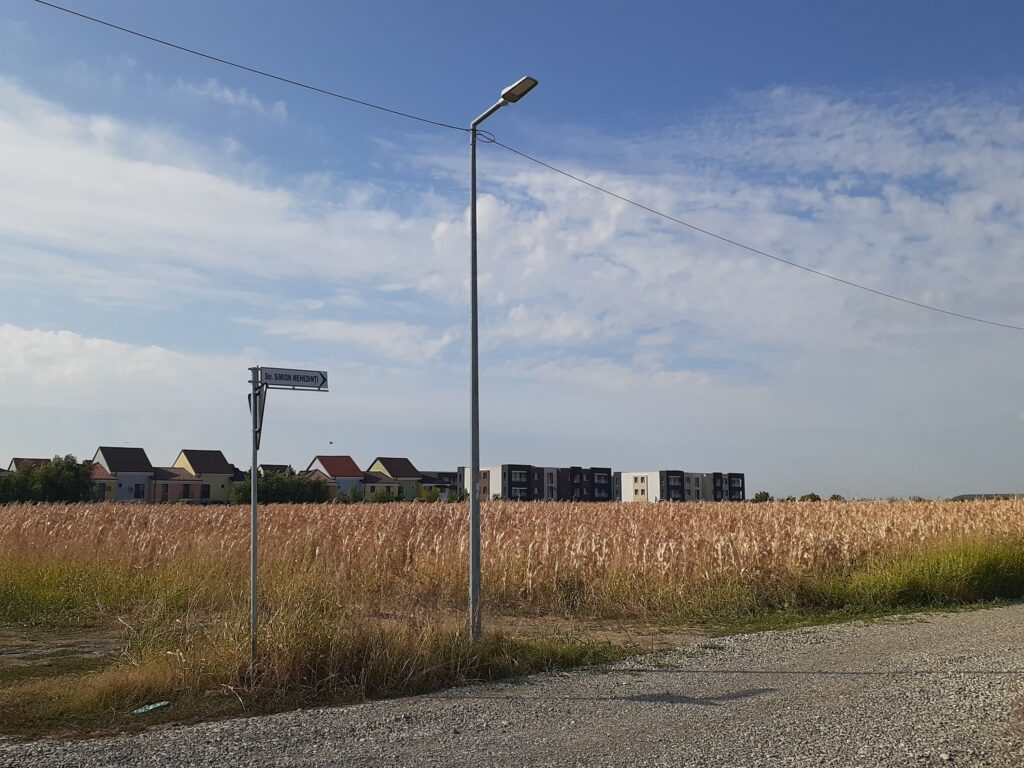 Bucharest Airport is located 17 km north of the city. We stayed in a flat near the airport and had plenty of time in the morning, as our flight this time was just after noon.
The flats were part of a new housing development in the middle of cornfields with passenger and military aircraft buzzing overhead. In a few years' time, the huge cornfields may be turned into residential areas and shopping malls.
We walked to the airport that morning, as it was only about 3 km from the airport. Normally, the area around airports is not very pedestrian-friendly. It also took us a bit longer to walk to the airport than we thought, but we had checked in online the day before, so we had enough time to make our flight.
Boarding pass printing at Bucharest airport
As we had checked in online, our e-boarding passes were emailed to us, but they said that we had to print our boarding passes at the airport. There were a number of self-check-in machines in the departure hall of Bucharest Airport, which we used to print our boarding passes.
After that, we proceeded through security checks and passport control to our gate. At passport control, we were stamped for departure without being asked any questions.
Boarding the plane with Tarom Air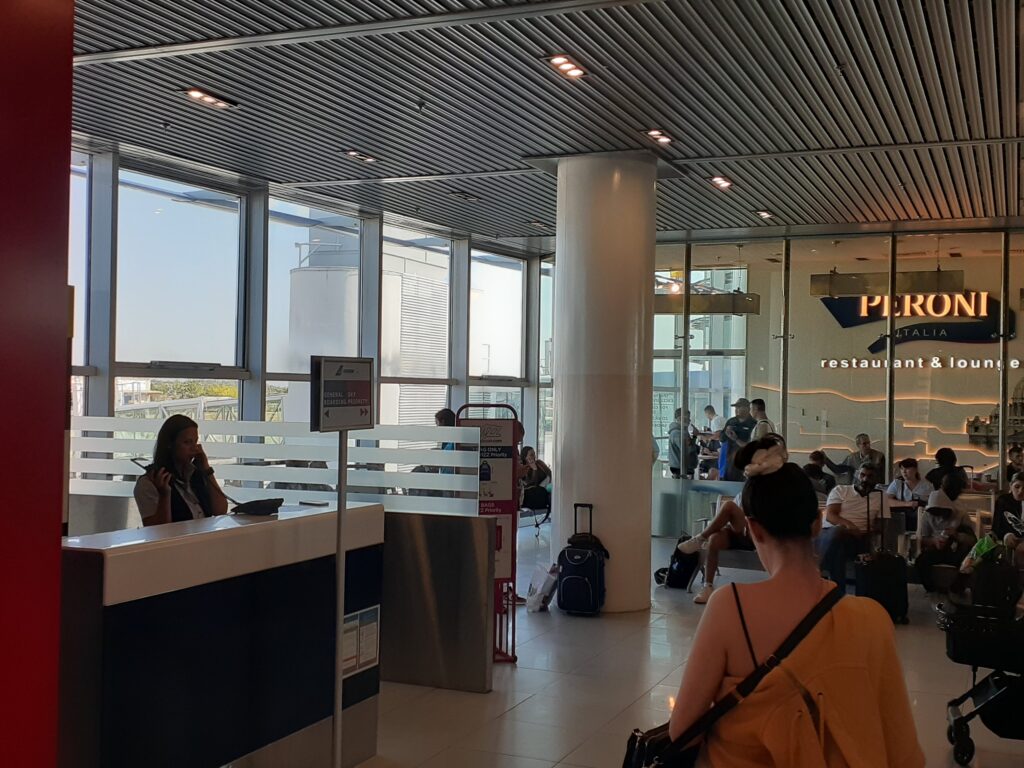 Although the interior of Bucharest Airport looks brand new, we felt that the facilities inside did not meet the demand at all. The number of benches in the waiting area next to the gate was totally insufficient. Many passengers were standing and waiting for boarding to start.
Boarding started about 30 minutes before the scheduled take-off time. As we passed through the boarding gate, a staff member saw Mai's Japanese passport and asked to her, "Do you have a visa?" We both replied that Japanese people do not need a visa, and she quickly checked the details on her computer to make sure. She soon found out that there was no problem and we were able to board the flight. Not many Japanese people seem to take this flight.
Tarom Air's in-flight service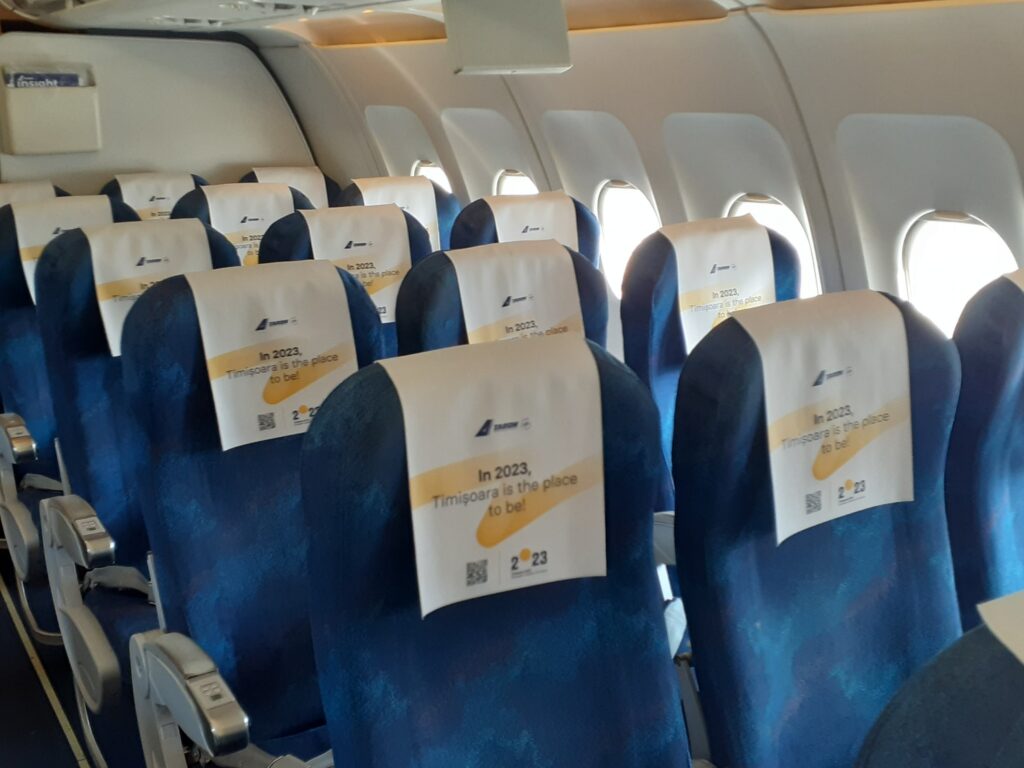 The aircraft was medium-sized with three rows of seats on each side. It took off on schedule.
The actual flight time was 2 hours 45 minutes and there was no complimentary in-flight meal or drinks. The seats were retro type and there were no screens or USB charging sockets.
Arrival in London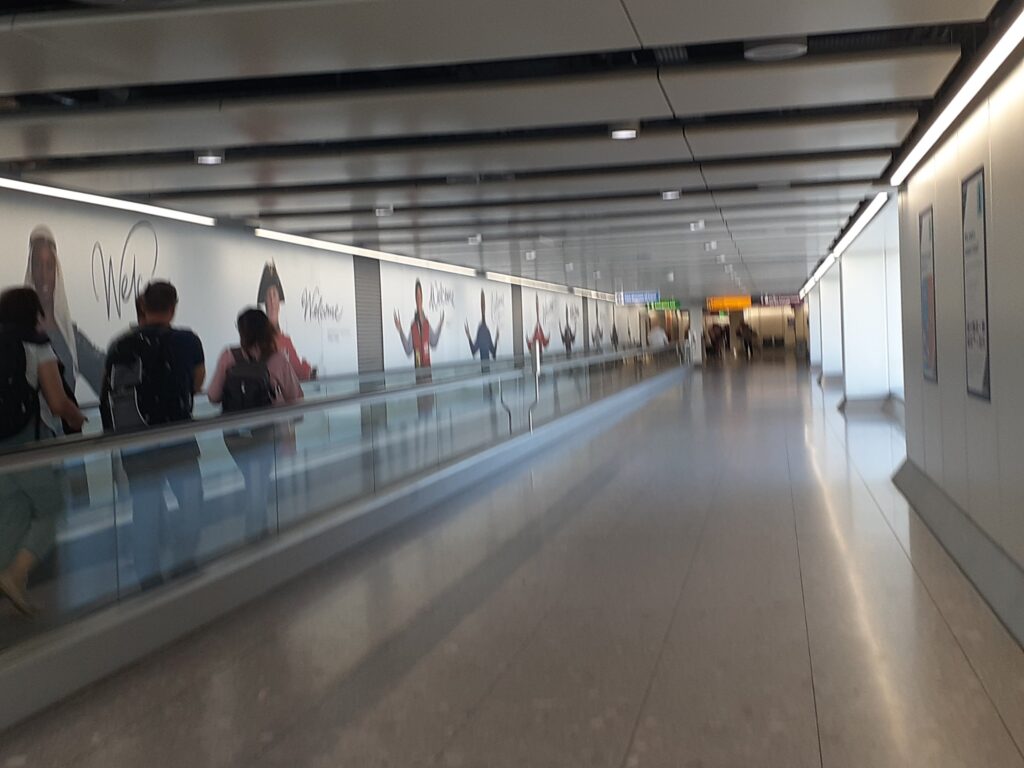 We arrived at Terminal 4 of London Heathrow Airport at around 1:40pm, earlier than scheduled.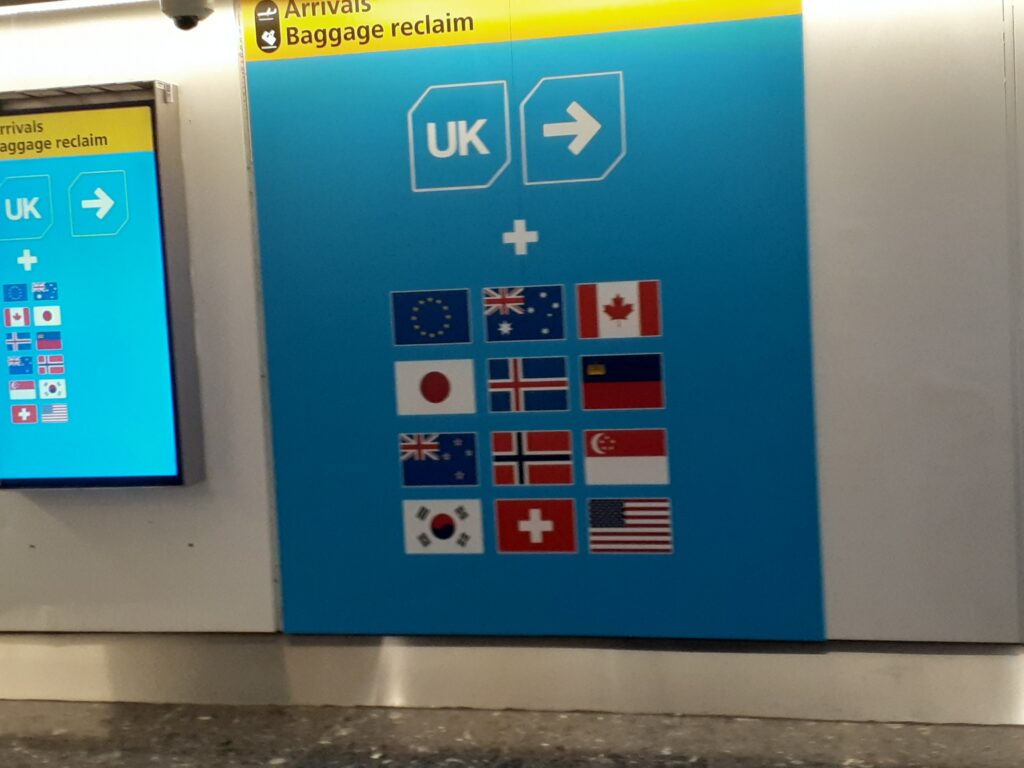 Holders of British and Japanese passports can pass through Immigration by scanning their passports at a machine. The same applies to other passport holders from the countries indicated above. As we didn't have to wait in long queues, we were able to enter the country very quickly.
From here, we travelled by train to Norwich, where some of our friends live.