We just arrived in Manado on the island of Sulawesi, Indonesia.
We used the visa on arrival process and obtained a 30-day tourist visa. We probably want to stay in Indonesia for more than 30 days in total and should be able to extend our initial visa by another 30 days. Let's see about that in a few weeks though.
We did not have a ticket out of Indonesia when we entered the country, but were still able to enter. Not having a ticket can sometimes be a problem when entering countries.
Singapore to Manado: flying with Scoot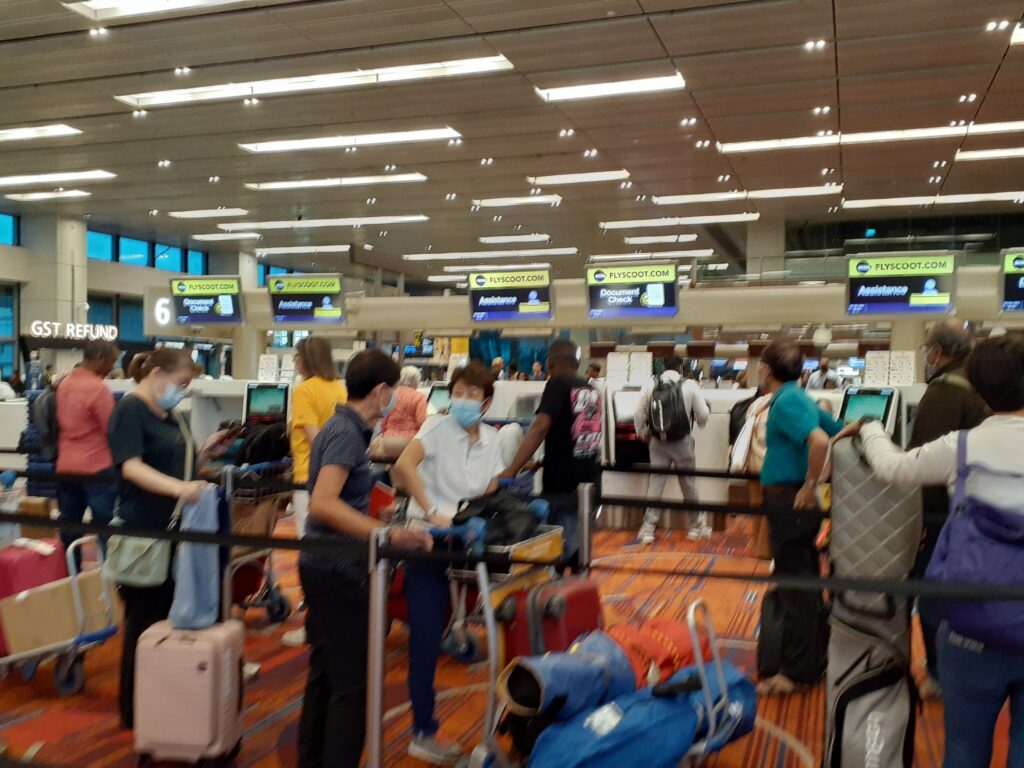 In my previous article, I wrote about our journey to Bangkok from the UK. We had just returned from the UK after 10 days, spent a night in Bangkok and then 2 nights in Singapore.
And today, we came from Singapore to Manado, Indonesia.
We used Scoot, a LCC based in Singapore and part of Singapore Airlines.
Indonesia, documents required for a Visa on Arrival
The documents required for a visa on arrival in Indonesia are :
Passport with at least six months before expiry
A return air ticket or a ticket out of Indonesia
In theory, the above must be presented at the arrival airport, together with the application fee.
In our case, however, we did not have a ticket out of Indonesia, so we were not sure if we could enter Indonesia.
Check-in for Scoot flights at Singapore airport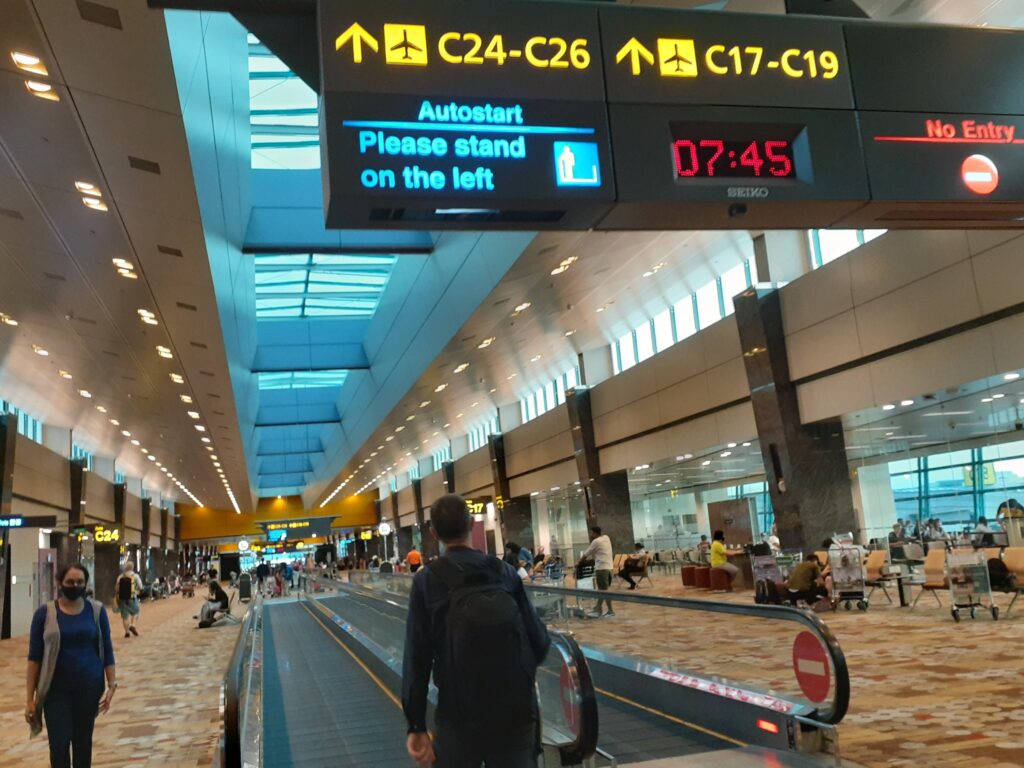 If you do not possess an exit ticket to enter a country, you may be refused boarding when checking in for your flight.
When we tried to check in online for our Scoot flight from Singapore to Manado, we were instructed to check our documents at the airline counter.
In the end we only had to go to the airport counter to have my boarding pass issued. We were worried that we might be refused check-in at that time.
But in fact, we were able to get a boarding pass issued after only verbally answering a question about the number of vaccinations we had received. We were also not asked to provide documentation of vaccination proof.
Luckily we were not asked to show a flight ticket out of Indonesia.
Incidentally, there was no baggage weight check for carry on (perhaps some other passengers were checked).
From Singapore to Manado by Scoot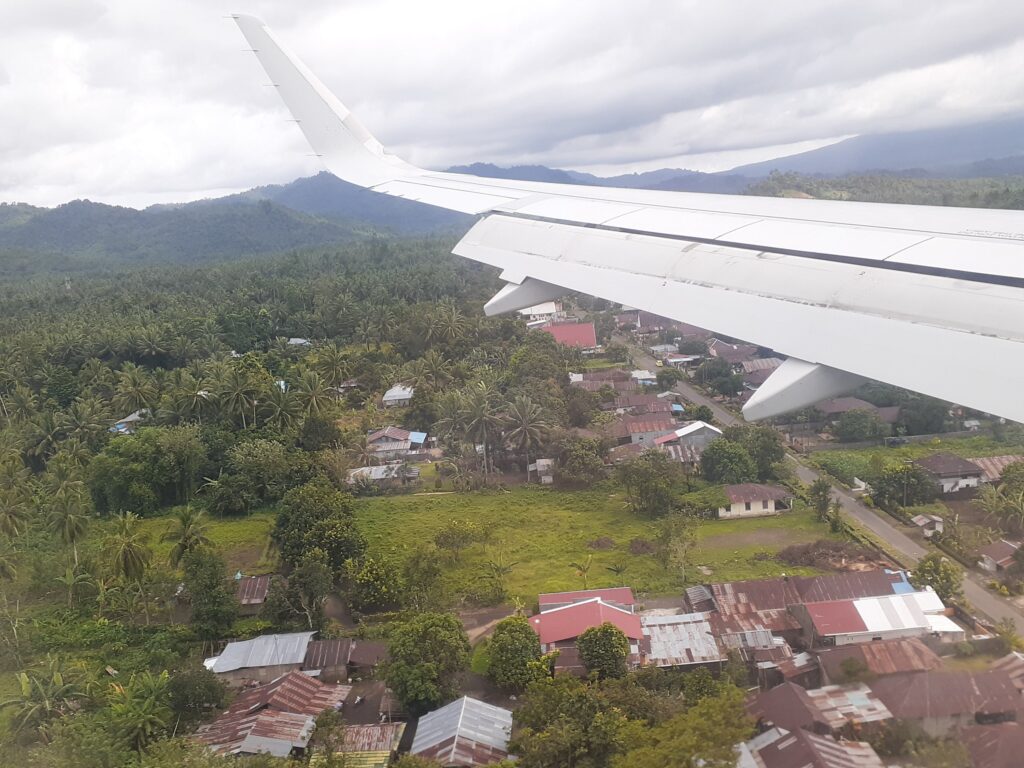 We left Singapore Airport at 9:20am and flew to Manado. On the way, there were a few bumps, but we arrived safely at Manado at around 13:10.
Scoot is an LCC, so checked luggage and meals are charged. We didn't have any checked baggage, but we forgot the sandwiches we had prepared for breakfast that day in the hotel fridge, so we bought our meal on board the Scoot. This was not as good as it could have been…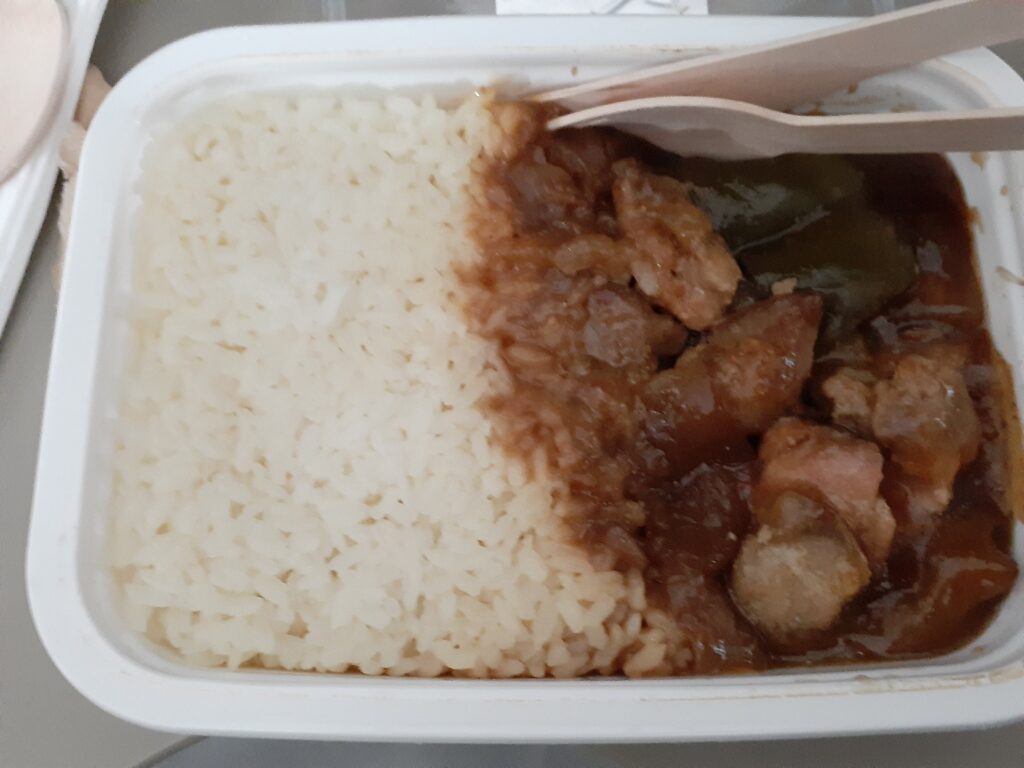 Customs declaration forms were handed out on the plane. Online customs declarations are now available in Indonesia, but at this point only Jakarta and Denpasar(Bali) accept them.
Those entering the country from Manado are required to present a handwritten paper customs declaration form. Furthermore, the customs declaration form handed out on the plane was only in Indonesian and we were told that if we wanted an English version we should get one at the airport. It's easy enough to work out in Indonesian using Google translate (which you can use offline).
Entering Indonesia from Manado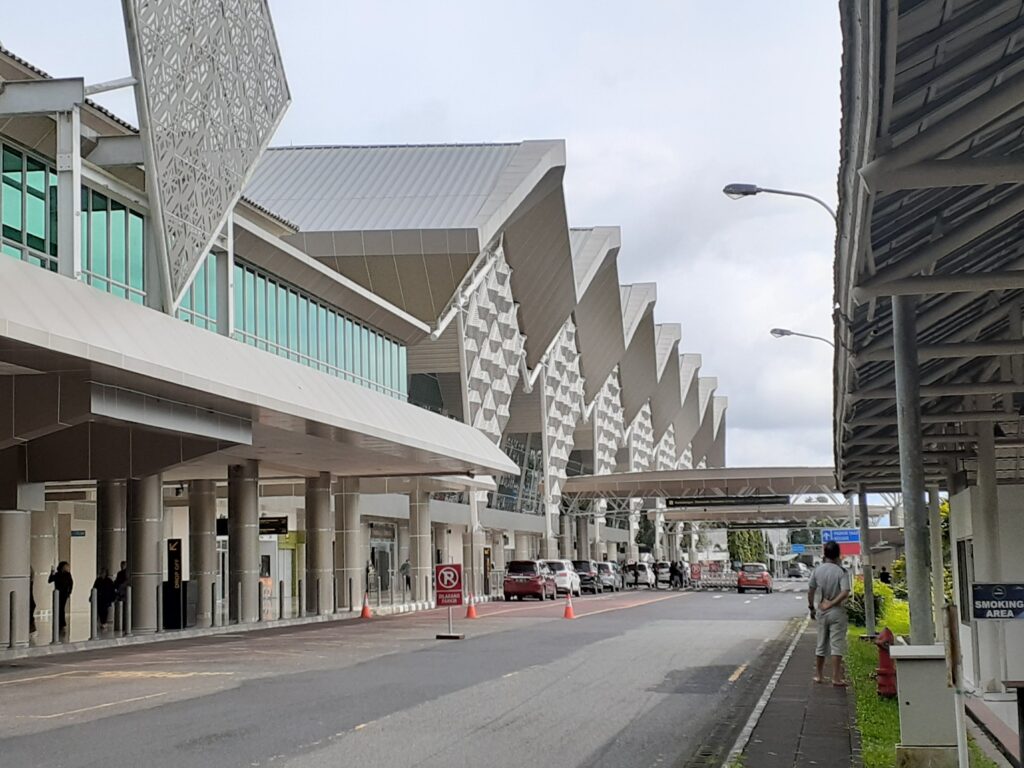 The flight from Singapore to Manado took less than four hours.
After landing, as soon as you enter the airport street building, you will see a sign saying 'VOA (Arrival Visa)', so head there. Try and get off the plane as quickly as possible to beat the queue!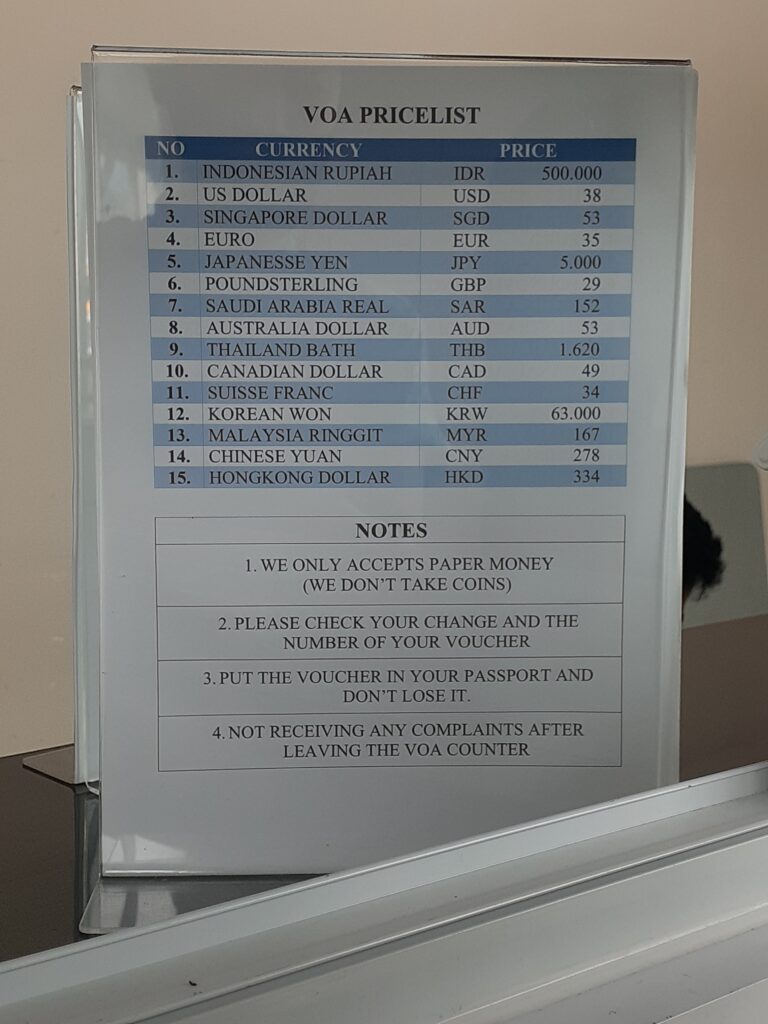 At the small booth, present your passport and pay the visa issuance fee of R500 000. Payment is made in cash only, but you can also pay in foreign currencies other than rupiah. However, coins are not accepted and change will be returned in rupees if paid in a foreign currency.
Furthermore, the exchange rate is not good, so it is recommended to pay in such a way that as little change as possible is given.
Furthermore, when we asked for change back in Indonesian rupees, we were only given 10,000 rupees in initially. I calculated we should have received 20,000 rupees back and so had to ask for the rest.
Once you have received your receipt and passport, you can proceed to the immigration formalities.
Can I enter Indonesia without a return ticket?
At Manado Airport immigration, there are two booths, one for foreigners and one for Indonesians.
When it was my turn, I was asked, "How many days do you plan to stay in Indonesia? When I said, "30 days", I was asked to show my return ticket, to which I replied, "I don't have my departure ticket yet."
The immigration officer frowned a little when he heard this and asked me where I was going to stay in Indonesia, to which I replied the name of the hotel where I was thinking of staying that day.
We were prepared to get a cancellable departure ticket on the spot with our frequent flyer miles in case we were not allowed to enter the country because we did not have a departure ticket. The immigration officer looked at us with a serious look on his face and put a sticker on my passport saying that we could stay until 30 days after our arrival.
We were safely in Indonesia!
Withdrawing Indonesian rupees at an ATM at the airport.
Finally, we handed over the customs declaration form at customs and was able to leave the airport.
As we did not have any Indonesian rupees other than the change we had received when paying the Arrival Visa fee, we needed to obtain some rupees. I wandered around the airport trying to find an ATM machine to withdraw Indonesian rupees in cash.
I decided not to use the ATM machine in the airport building as the maximum amount I could withdraw was 1,000,000 rupees (about USD 67), which was too small.
We walked a little further and found several ATM machines lined up outside the airport building, so we tried them there. One of them, a machine that handled 100,000 rupee notes, allowed a maximum withdrawal of 2,000,000 rupees, so we decided to use it.
Getting from Manado Airport to the city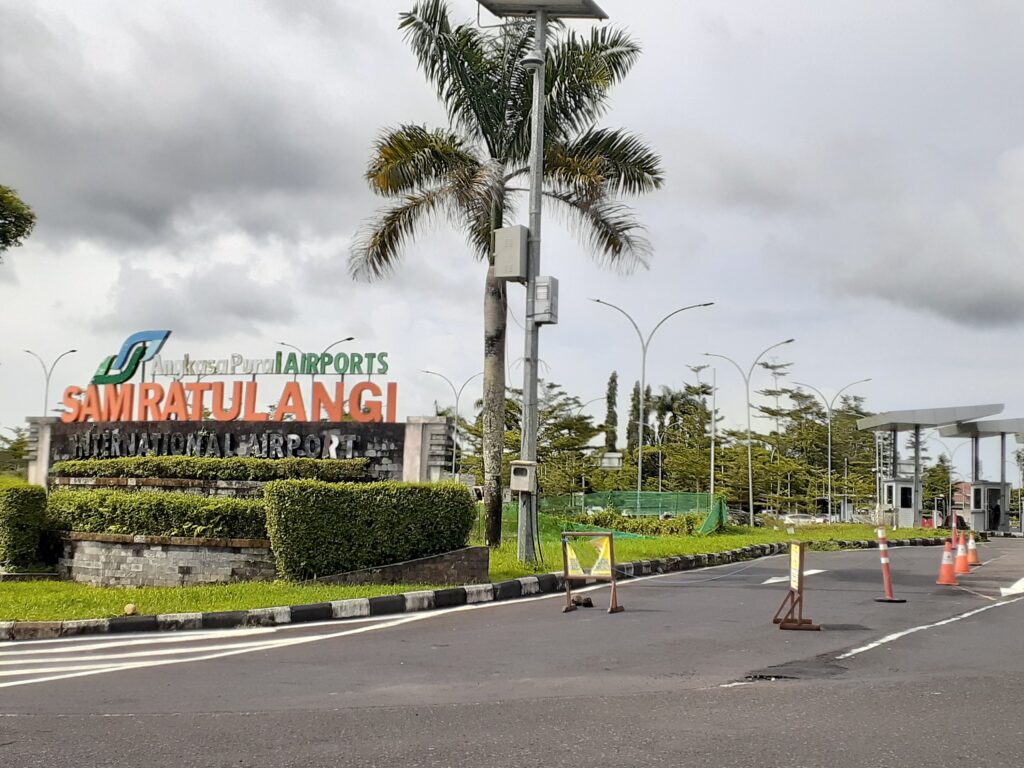 Finally, you can leave the airport.
Manado Airport is about 15 km from the city centre. Transport to the city is by taxi or a shared ride taxi called a 'microlet' (commonly known as a micro).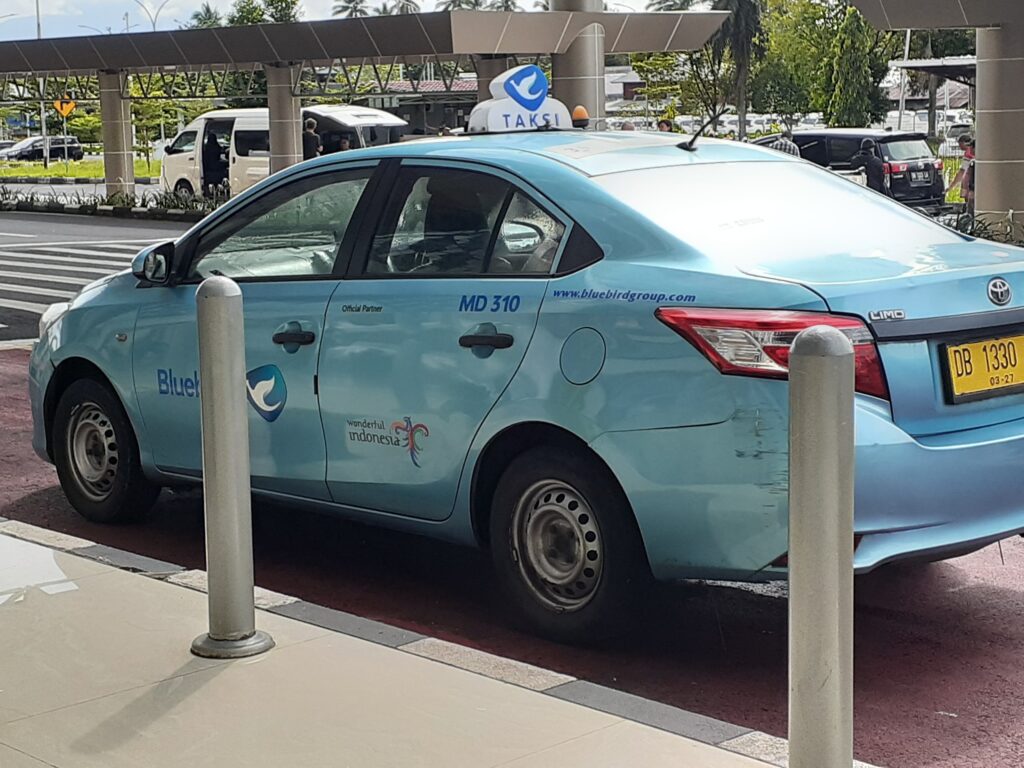 Taxis can be seen lined up as soon as you exit the airport. I was told that they cost between R100 000 and R150 000 to the city.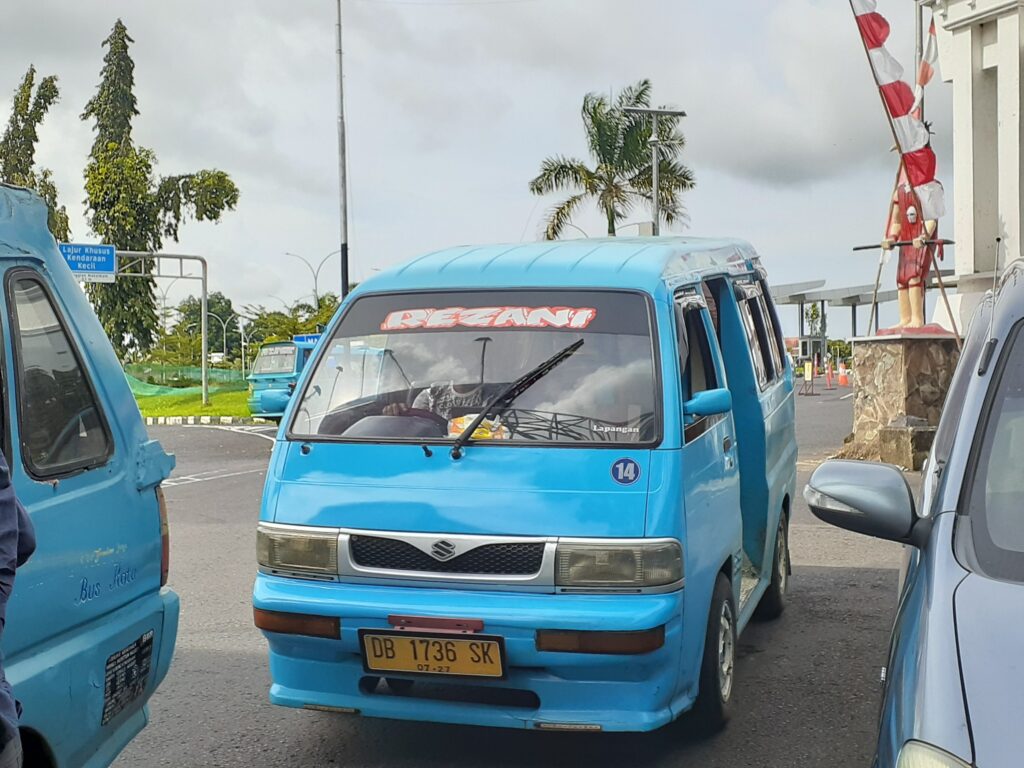 Microlettes are parked outside the airport, in front of the gate. They are really small minibuses. Watch your head!
To get to Manado city centre, you change to another micro at Pasar Dua on the way. Both micros cost 5,000 per person.