We came back to London, UK, arriving at Terminal 4 of Heathrow Airport and then travelled to Norwich where some friends live.
In this post, I write about the train journey from Heathrow to Norwich.
For rail travel in the UK, we always use the Two Together Railcard, which offers a discount of one third on rail fares when used by the two designated people.
London, Heathrow Airport to Liverpool Street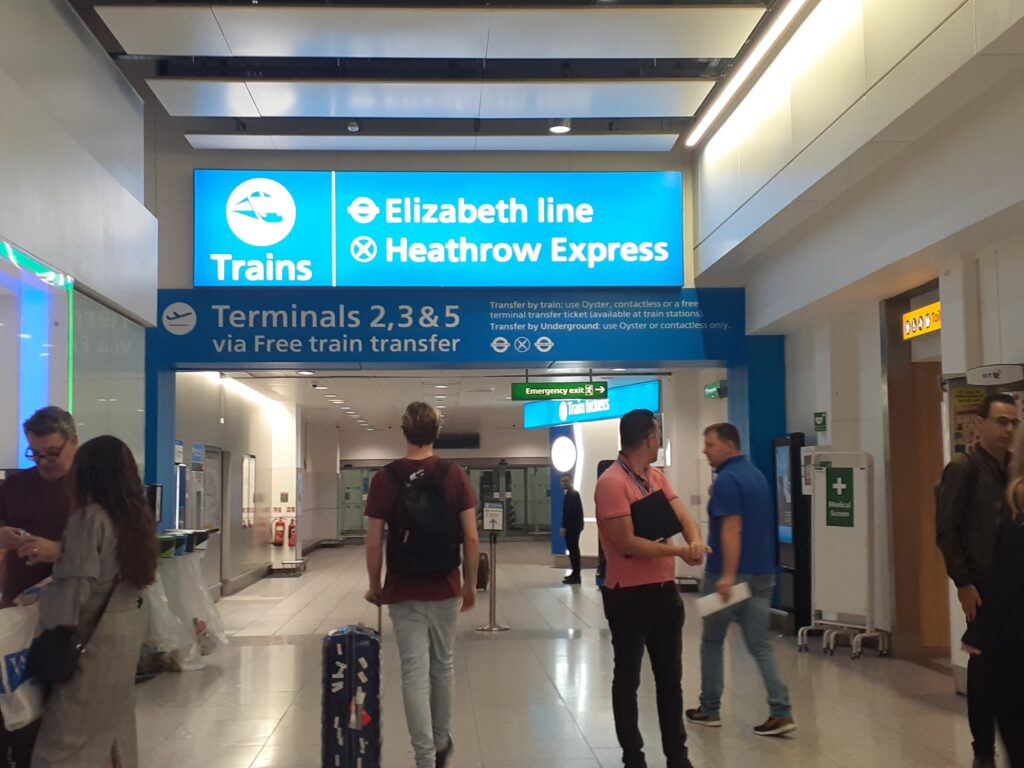 We arrived at Heathrow Airport Terminal 4 and then took the train from there. The train station is directly connected to the airport. We just needed to walk towards the blue signs.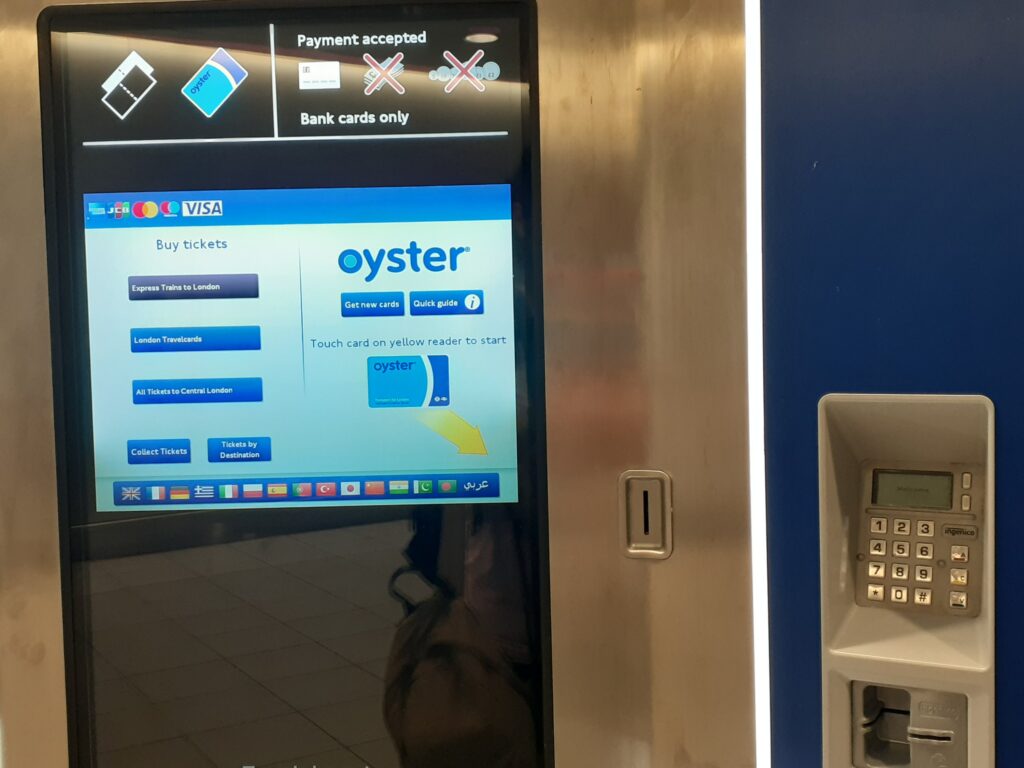 After a short walk, there is a train ticket machine. We bought our ticket here.
We had bought a Two Together Railcard online in advance, so we used this to buy our tickets.
You can buy the Two Together Railcard online (£30) as well as at the railway station. It can be used when two people are travelling together. You have to put your photos on it when you register, so only the two people in the photos can use it.
The pass is valid for one year, so it's a good idea to buy one if you often travel on British railways with that particular person.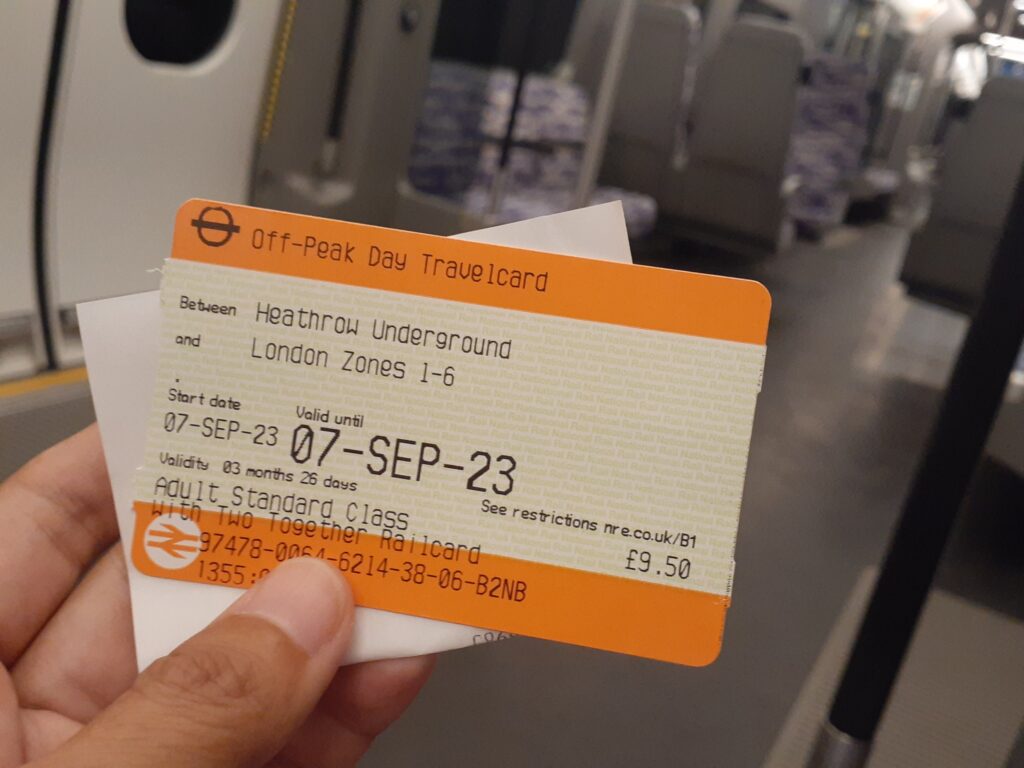 There were two staff members standing by the ticket machines and they were very helpful. I think this kindness is typical in the UK.
When we told them that we wanted to take the Two Together Railcard to Liverpool Street, one of the staff operated the machine for us. We paid with my credit card and the tickets popped out. It costs £9.5 per person.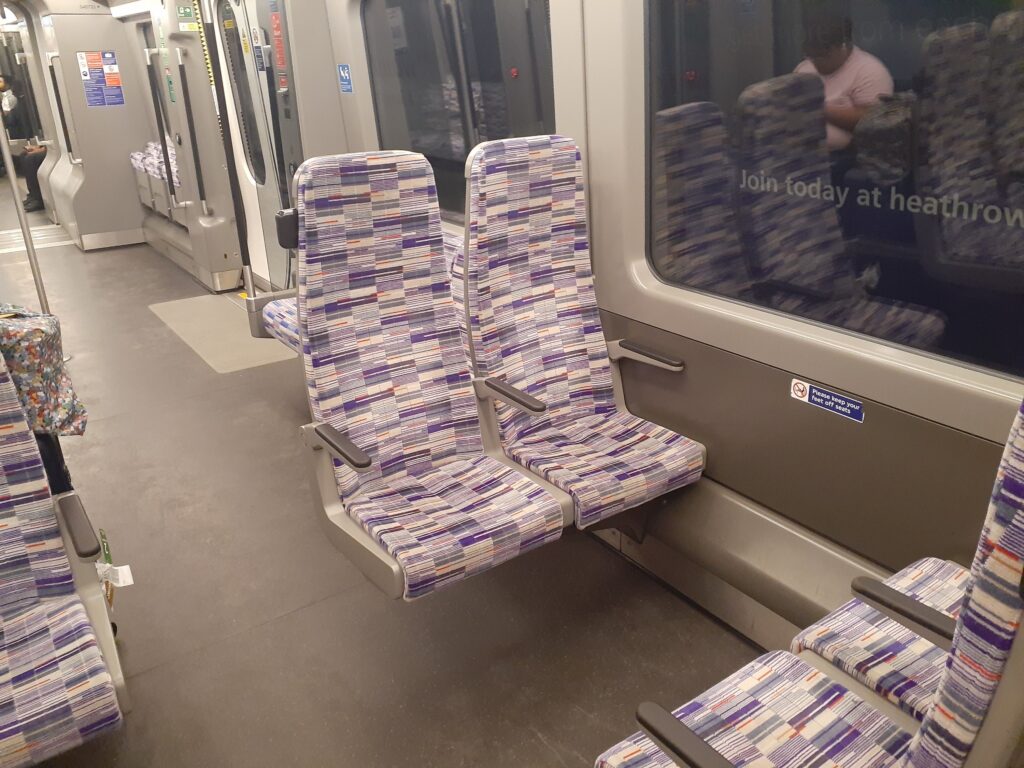 We boarded the Elizabeth Line, which connects the airport to the city. It is a relatively new line, named after former Queen Elizabeth.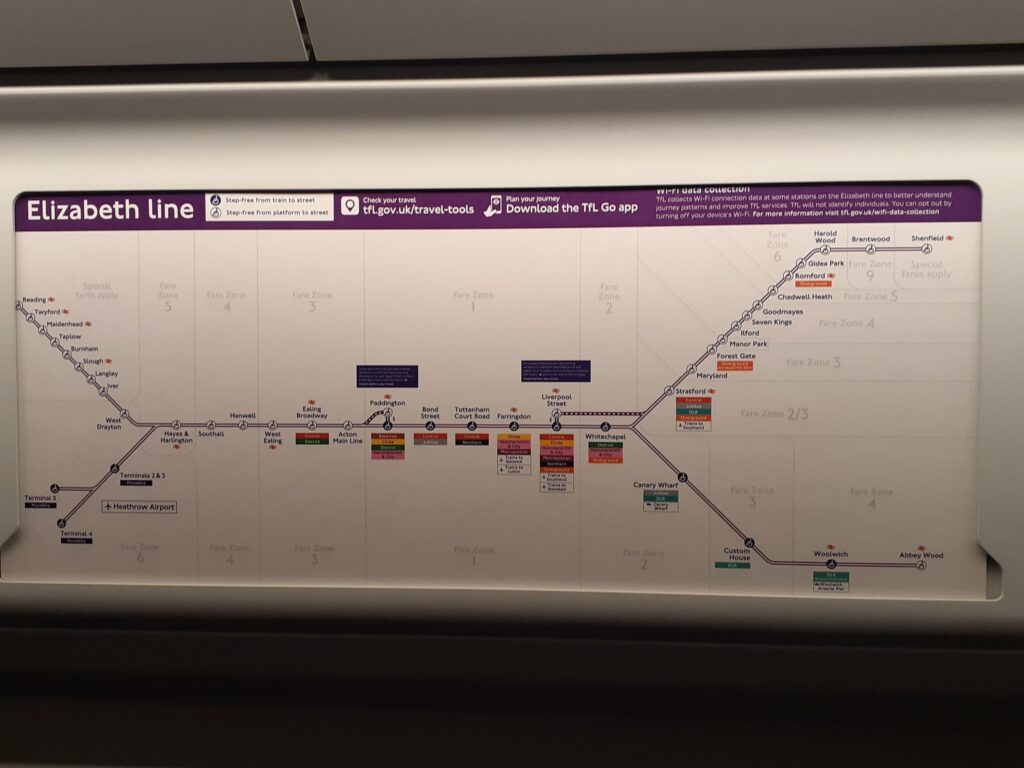 The Elizabeth Line normally run every 15 minutes. The journey time to Liverpool Street Station was approximately 40 minutes.
Arrival at Liverpool Street Station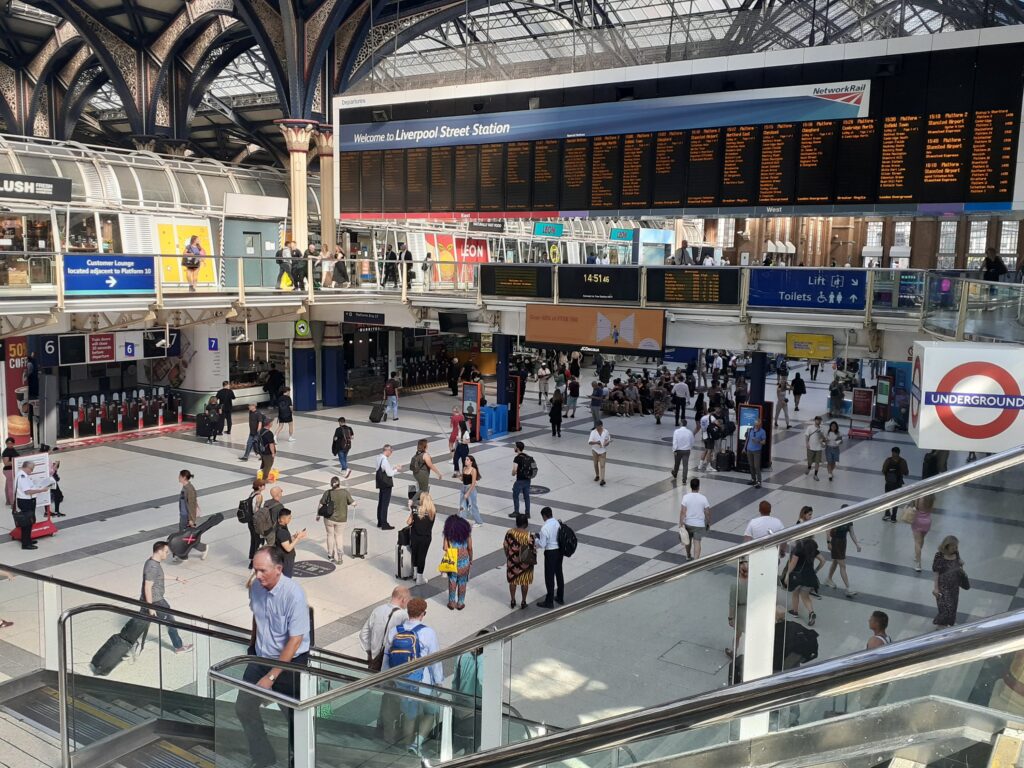 We had bought tickets from Liverpool Street to Norwich in advance. The fare system on British Rail is very complicated, but it is considerably cheaper if you book the ticket in advance. The disadvantage of buying tickets in advance is that you cannot change it afterwards, without a penalty.
When we bought the tickets from London Liverpool Street to Nowrich, we received our tickets as e-tickets. However, when we later also bought tickets from Norwich to New Milton, where my mother lives, using the Trainline app, it said that we had to print our tickets at the station.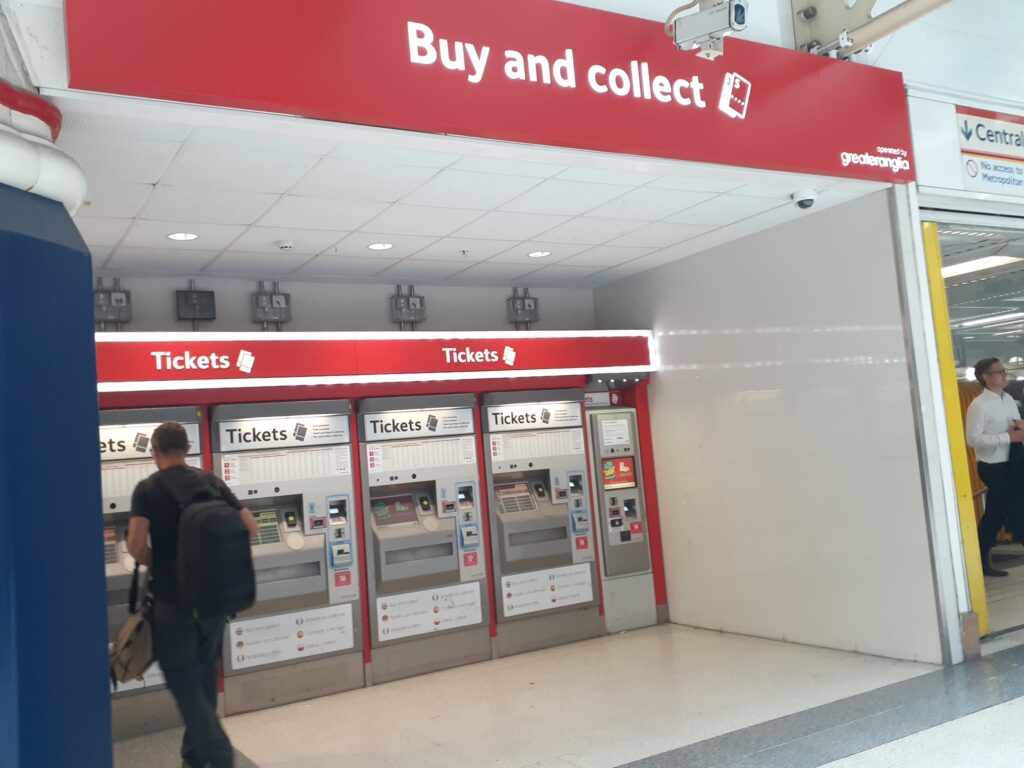 So we used the machine to print them out while we were waiting as well.
Pub stop at Liverpool Street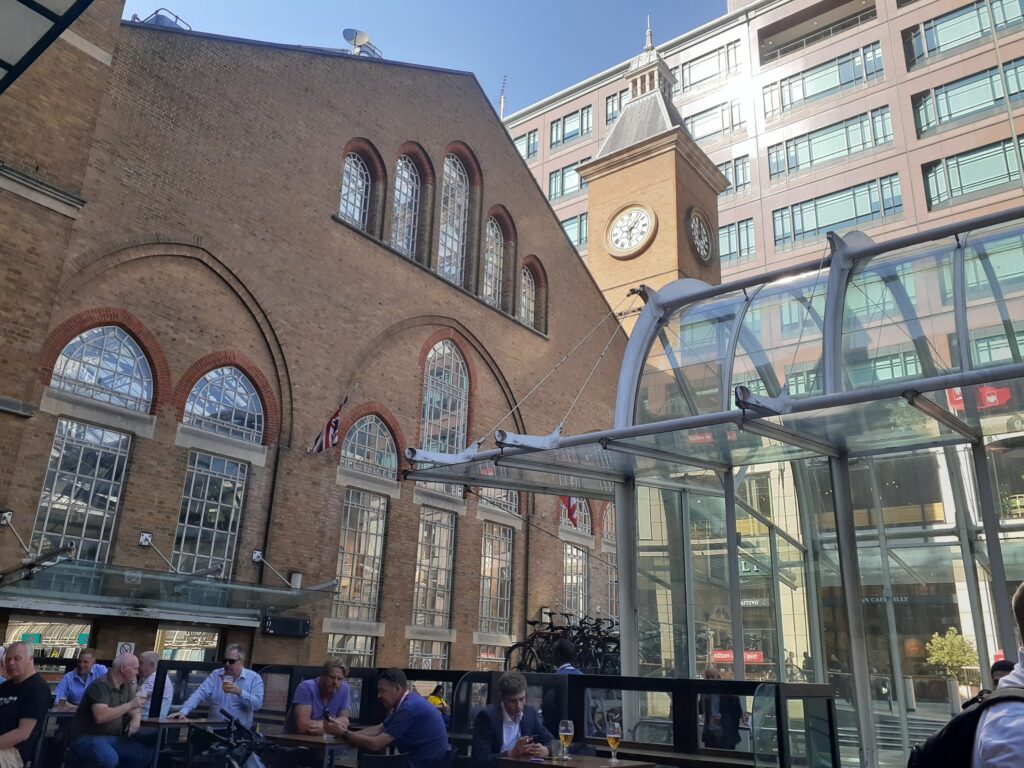 The train to Norwich was departing at 4.30pm. We booked and purchased our train tickets with enough time to make it in time, even if our flight was slightly delayed. As mentioned earlier, it is not cheap to change the train tickets after buying.
We had plenty of time to wait, so we decided to take a beer break at a nearby pub.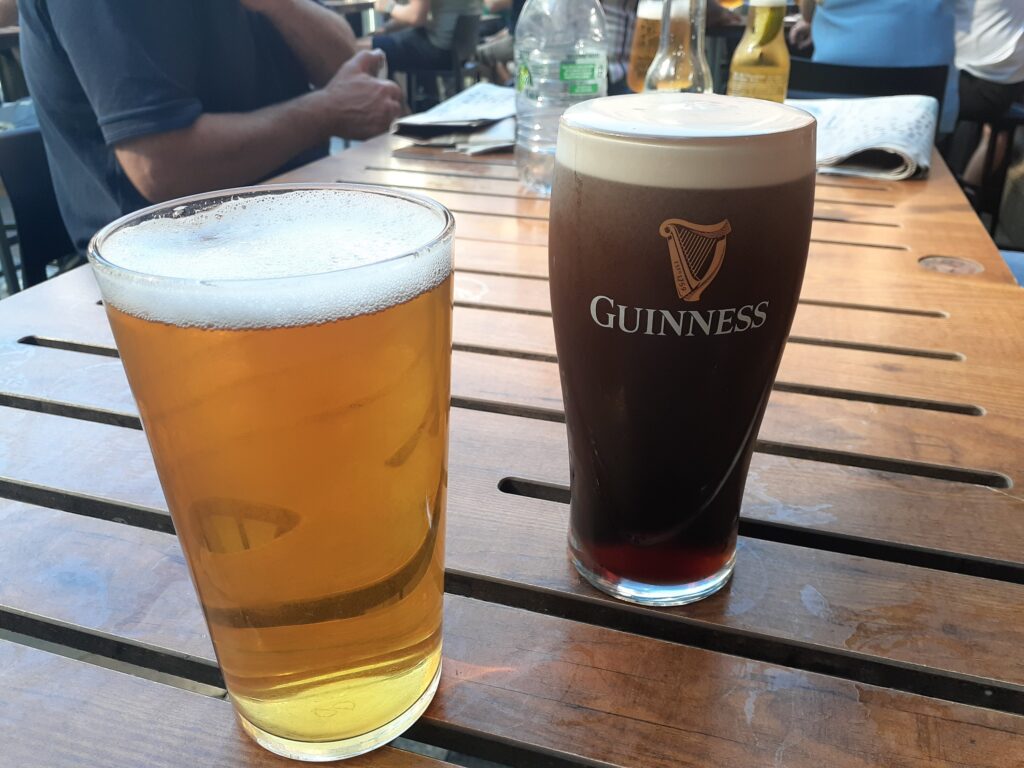 We stopped at the Wetherspoons, right next to Liverpool Street station. It was already busy with lots of people. At £6.15 a pint for a Guinness beer, it's not cheap, but it's probably one of the cheaper ones in London!
Free WiFi at Liverpool Street Station was also available.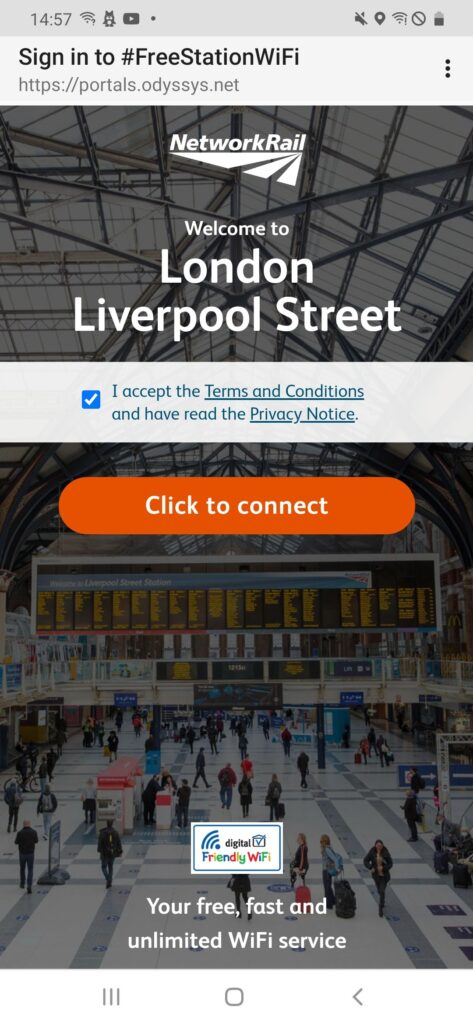 Our train was supposed to leave at 4.30pm, but we were told we could board 15 minutes before, so we had to kill time until then to get back to the station.
Boarding the train to Norwich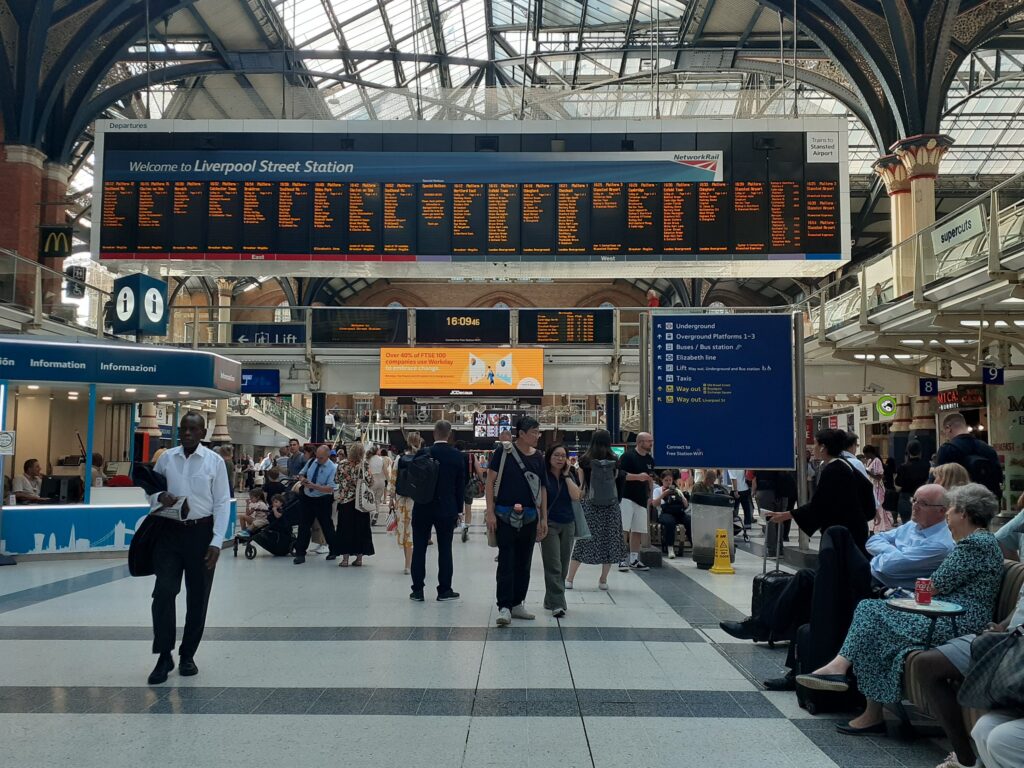 Liverpool Street Station is a large station. There is an electronic notice board on the premises, giving information on departing trains. Our train to Norwich was also shown, but the platform was not yet known yet. After a short wait, the platform number was displayed and we boarded accordingly. Seats were unreserved, so it was better to board early.
At around 4:15pm the platform number was displayed. We scanned the QR code on the e-ticket to go through the ticket gate.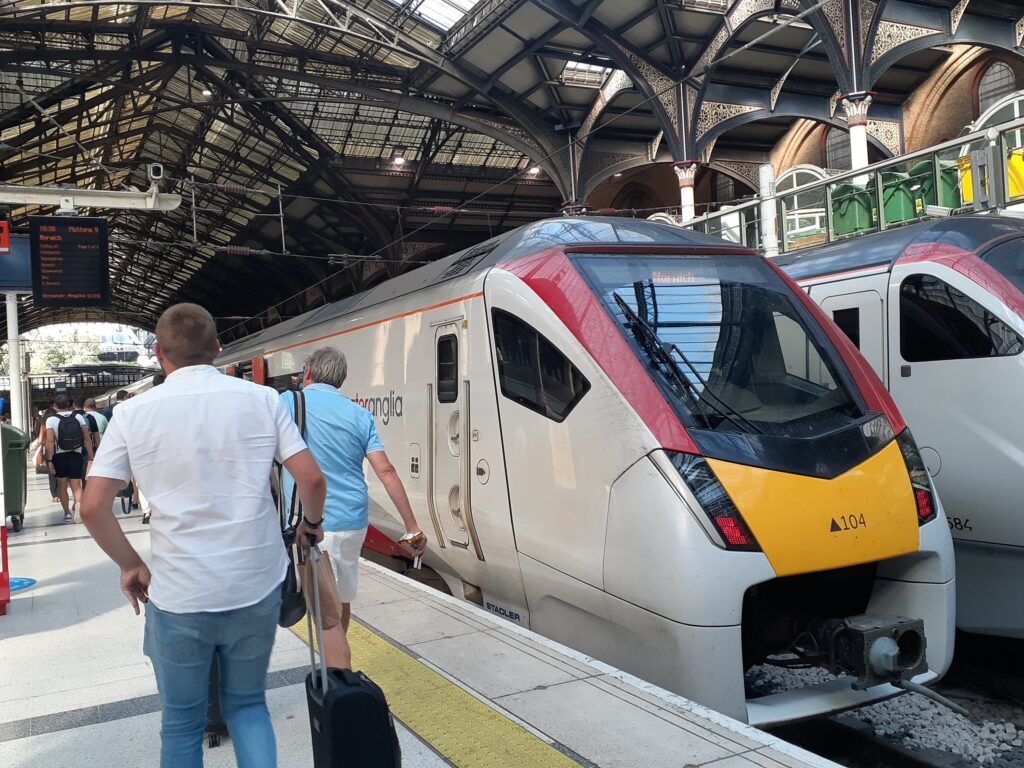 The train was already parked on the platform as it started from this station.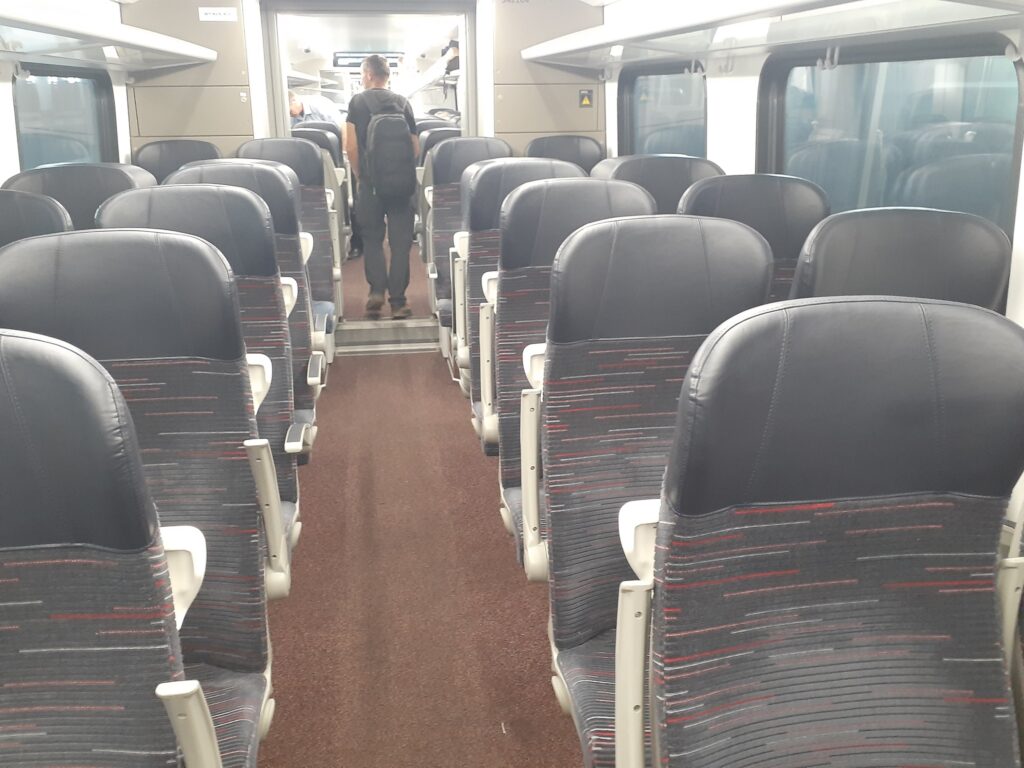 The train had modern carriages with clean seats and WiFi access. The train left Liverpool Street station on time.
Arrival at Norwich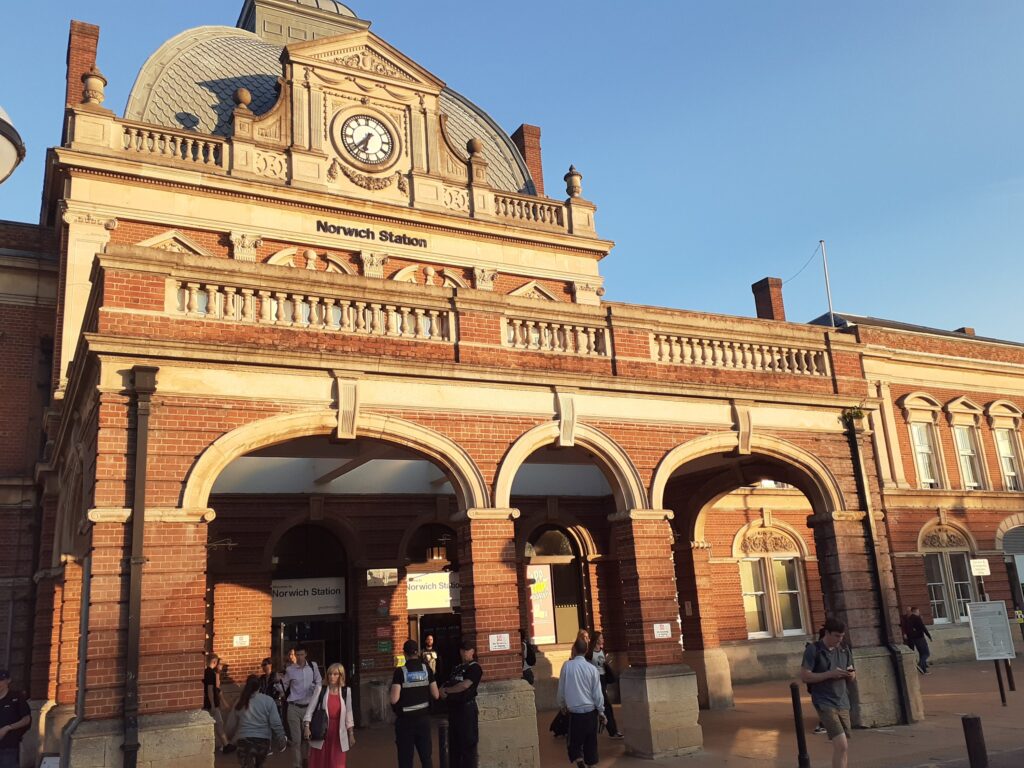 Our train seemed to be running smoothly to Norwich, but it slowed down halfway through. There was an announcement that the train was slowing down due to a problem on the rails, and the train kept moving slowly until Diss station.
Because of this, we were late for our scheduled time, arriving at Norwich railway station at around 6.30pm. Our friend came to pick us up and we drove straight to their house.