We changed our plans! In the previous post, I wrote that we were going to Labuanbadjo in Nusa Tenggara, but we could not get the PELNI boat tickets we had hoped for.
So we decided to change our destination drastically and flew to Balikpapan on Kalimantan from Makassar instead.
PELNI boat from Makassar to Labuonbadjo was fully booked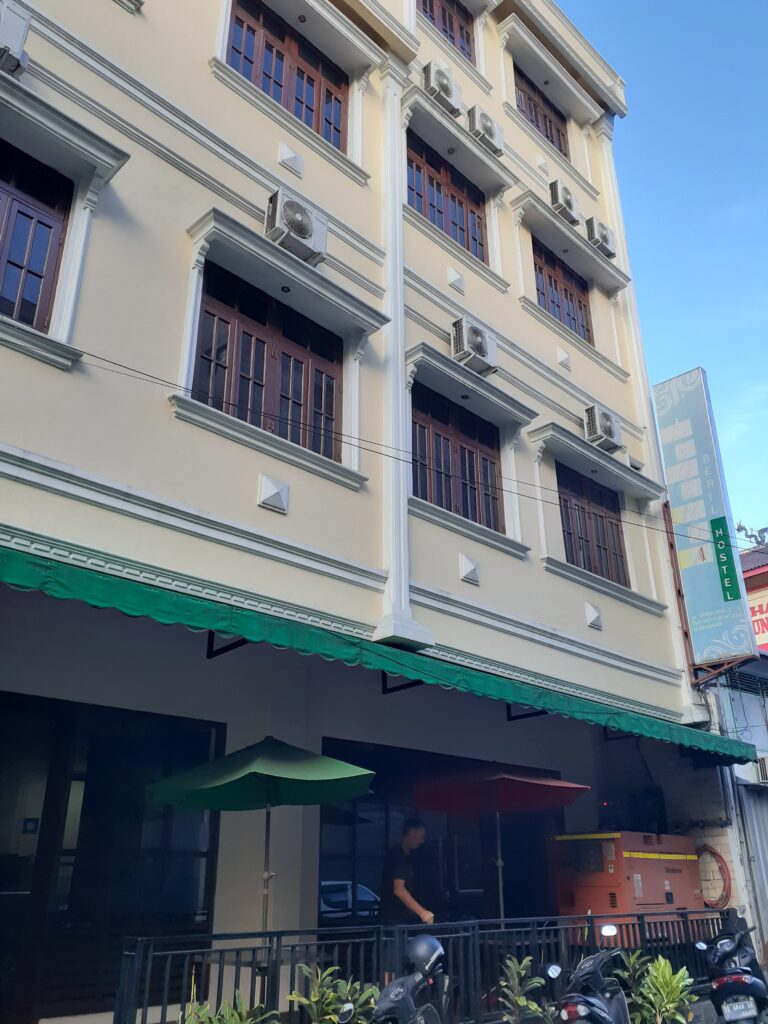 From Makassar, we planned to take a PElNI boat to Labuonbadjo, so we stayed at Legenda Beril Hotel, which is close to Makassar Port and the PELNI boat ticket office. A detailed review and images can be found on Google Maps, but we would stay at this hotel again when we next come to Makassar.
We planned to buy tickets for the next day's PELNI boat as soon as we checked in the hotel. The hotel owner recommended us going to Travel AGUS, but after getting there, we were disappointed when they told us that tickets for the PELNI boat leaving at noon the next day were sold out. If we go directly to the PELNI boat office, we might possibly be able to buy 'no seat' tickets. However, the office was already closed at this time, so we'd have to go to the office at 8am the next morning, if we wanted. They also said that there was only a 50-50 chance of being able to buy tickets the next morning.
The owner of the guesthouse where we stayed also said that PELNI boats to Flores are often fully booked because it's so popular as a destination. We had never thought that PELNI tickets could be sold out!
Changed plans and go to Kalimantan Island instead
After going back to the room, we started thinking about other options.
You can also fly to Labuan Bajo from Makassar. Several airlines operate daily flights, but the tickets are quite expensive.
We thought about changing our destination, but still take the boat. However, wherever the PELNI boat was going that week from Makassar, almost all ships were fully booked.
Now that the ship was not a good option, the other choice was to fly. After looking for affordable flights to different destinations, we found a flight to Balikpapan, Kalimantan, which we had wanted to visit. A completely different direction!
Mini sightseeing in Makassar
Flights to Balikpapan are operated by Lion Air with three flights a day and are reasonably priced between Rp 800,000 and Rp 1,000,000. We decided to take flight JT676, departing from Makassar at 12:25pm. The price was Rp 884,680 per person.
Before we took a Grab taxi to the airport, we went for a short sightseeing tour of Makassar in the morning.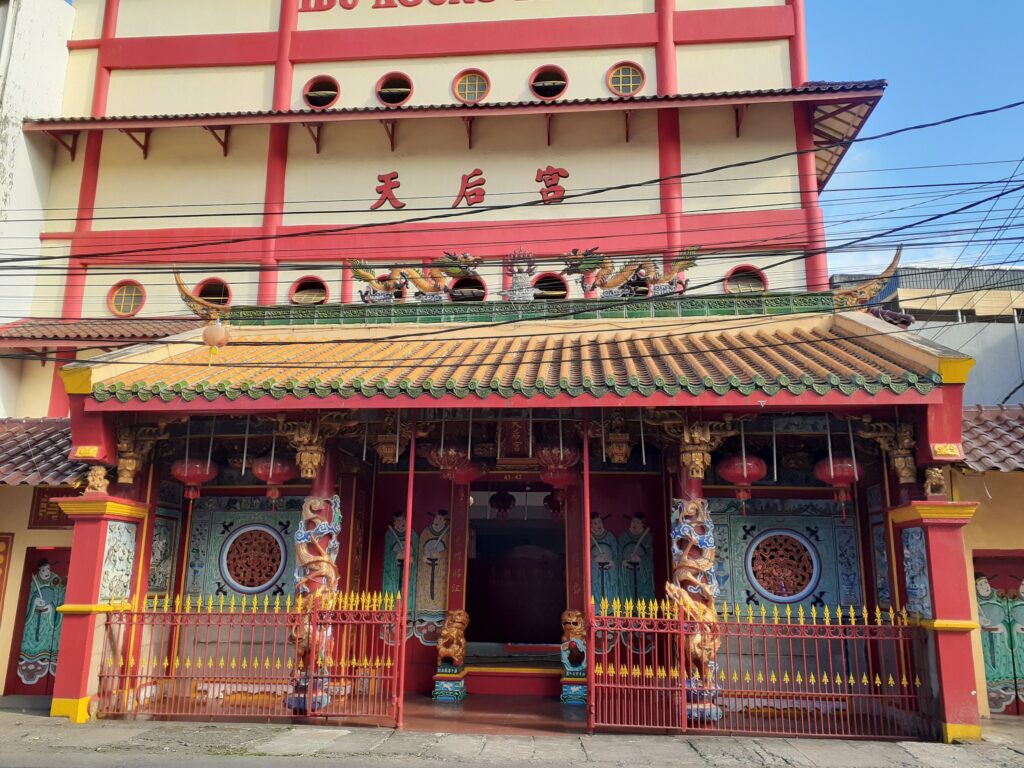 The area where we stayed seemed to have a lot of Chinese people living with a few Chinese buildings. We also had Chinese stir-fry food in a Chinese restaurant nearby.
We walked a little further south, and we soon came to a large roundabout.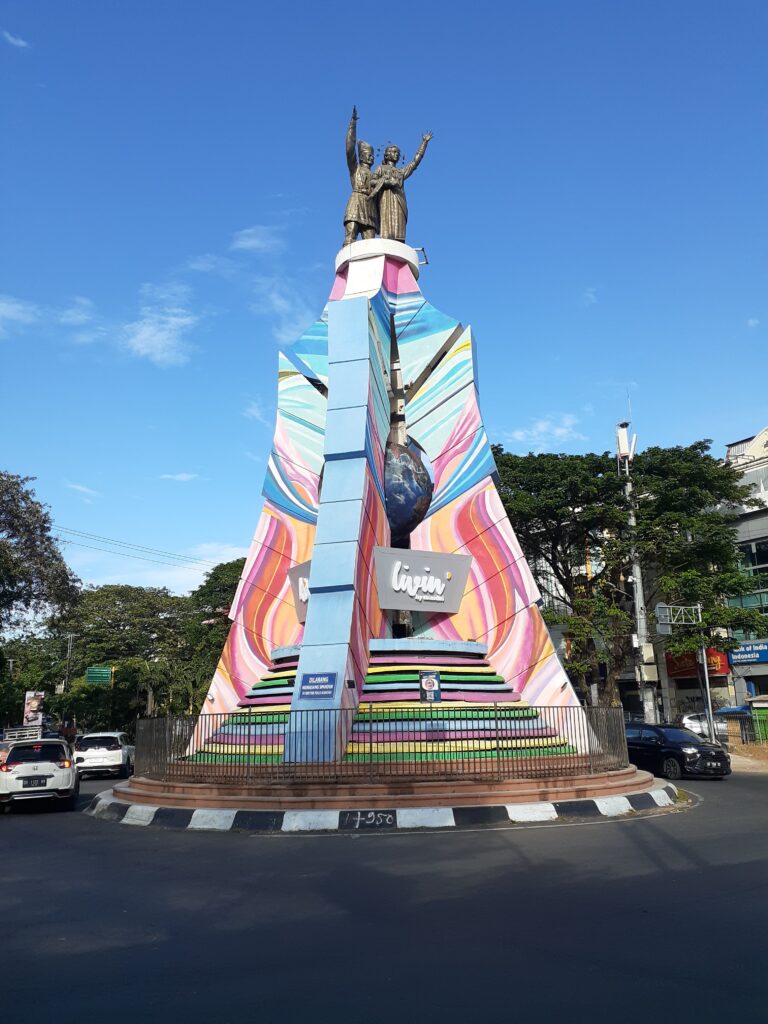 Continue walking and we came to Fort Rotterdam, one of the most famous sightseeing spots in Makassar.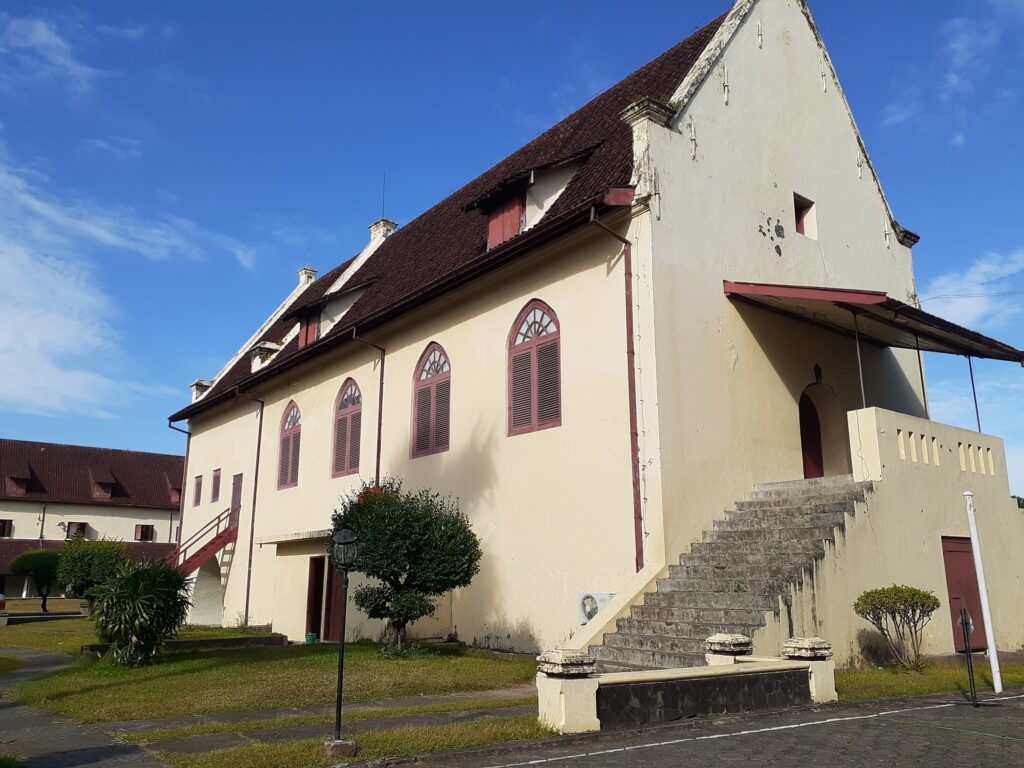 There is a museum inside, but we didn't go in. We walked around the site, admiring the colonial buildings and gardens. Free admission.
We walked along the waterfront as it is near the harbour, but the smell was a little off-putting.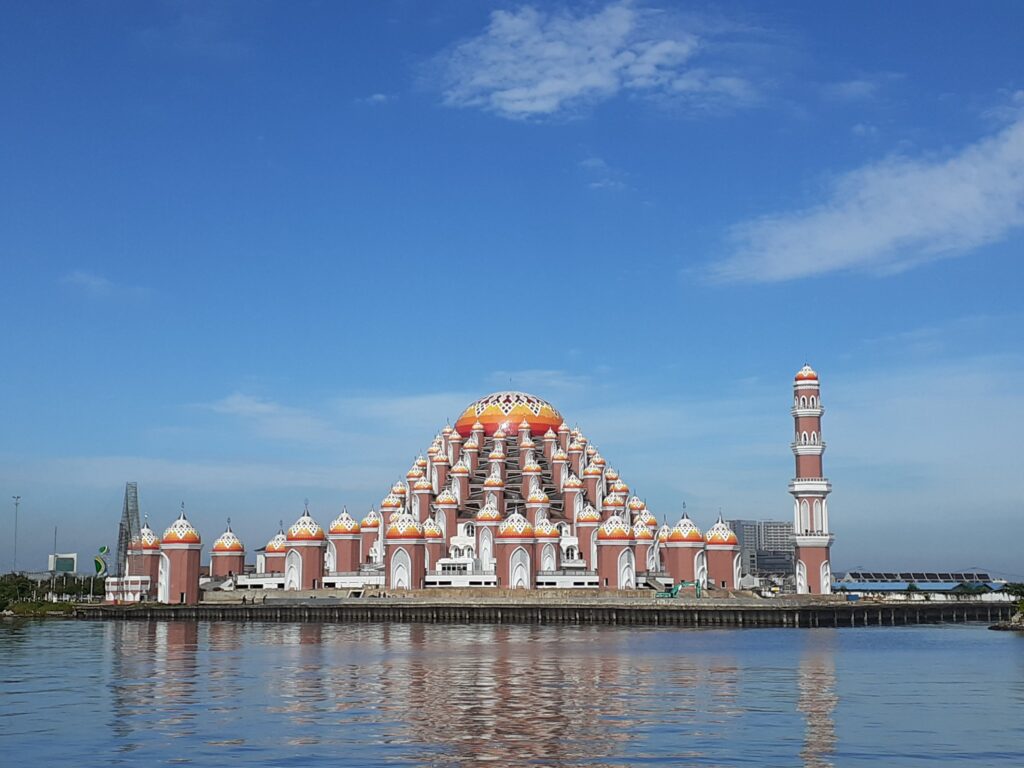 The 99 domes mosque can be seen opposite the harbour. This area seems to be undergoing reclamation works, and in a few years' time there will be many more facilities in the area.
We Flew to Balikpapan from Makassar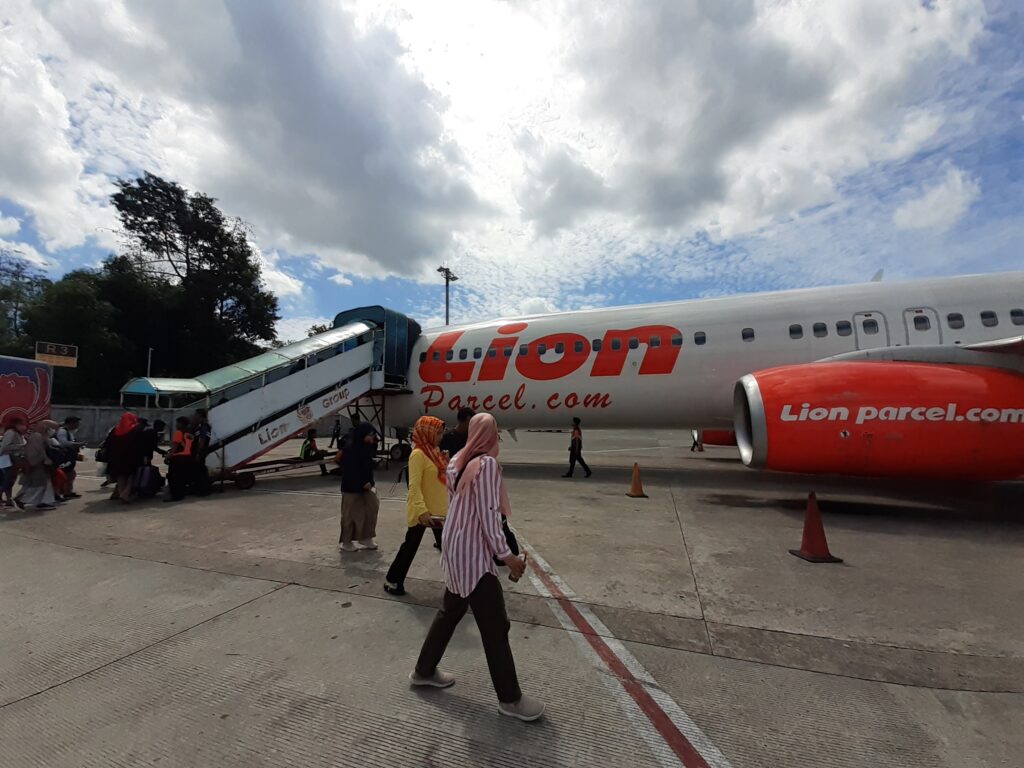 After the mini sightseeing tour, we returned to the hotel, checked out and headed to the airport. The fare from the hotel to the airport by Grab taxi was Rp 103,000 plus a toll road fare of Rp 20,000 and an airport entrance fee of Rp 10,000.
We went through check-in and security smoothly and ate take-out nasi kuning in the waiting room in front of the gate.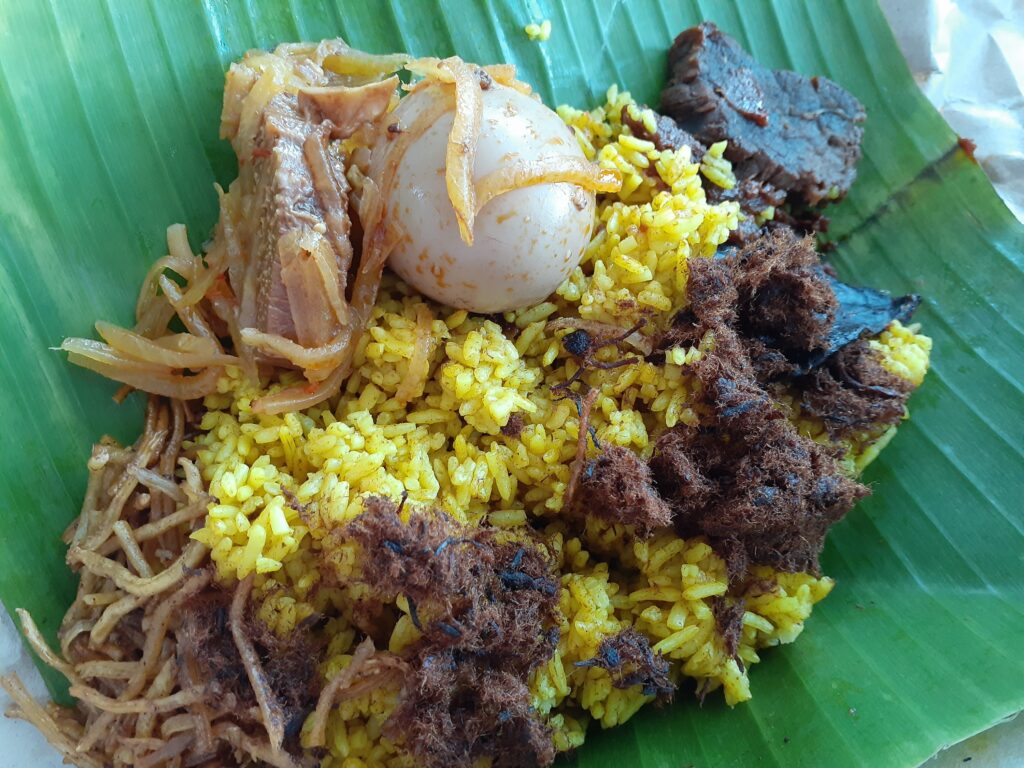 The flight took off a little later than scheduled. Balikpapan is only an hour away.
Arrival in Balikpapan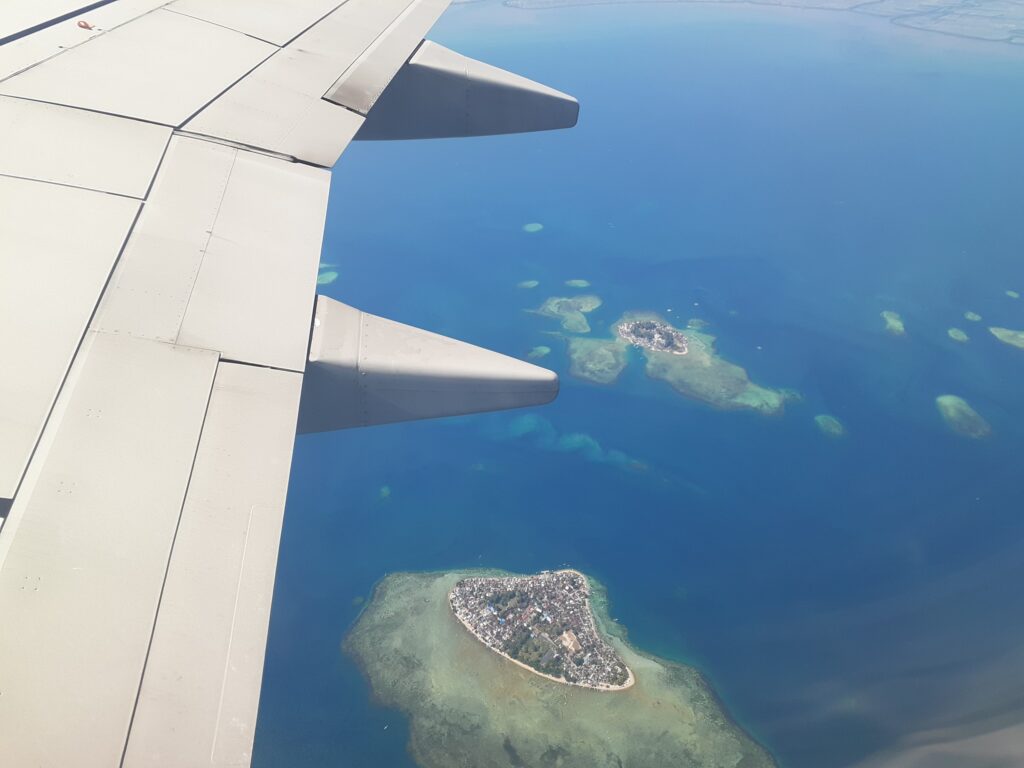 The plane flew smoothly and landed in Balikpapan. Balikpapan airport is about 8 km from the town centre. We took a Grab taxi to our booked hotel.