The Thakhek Loop has become a popular 3-5 day moped ride in Laos and is a lot of fun. The scenery is stunning and there's lots to see and do along the way. There's also a good sense of camaraderie between fellow loopers.
Where to rent your bike
There's lots of places to rent mopeds or motorbikes in Thakhek. The two most famous are Mad Monkey and Wang Wang. We ended up renting from Wang Wang which seemed to have good quality bikes at a reasonable cost.
We got to Wang Wang when they opened at 7 am and shortly after the place filled up with other travellers keen to rent. There are several other places in Thakhek to rent mopeds.
Day 1
The scenery heading out of Thakhek is stunning.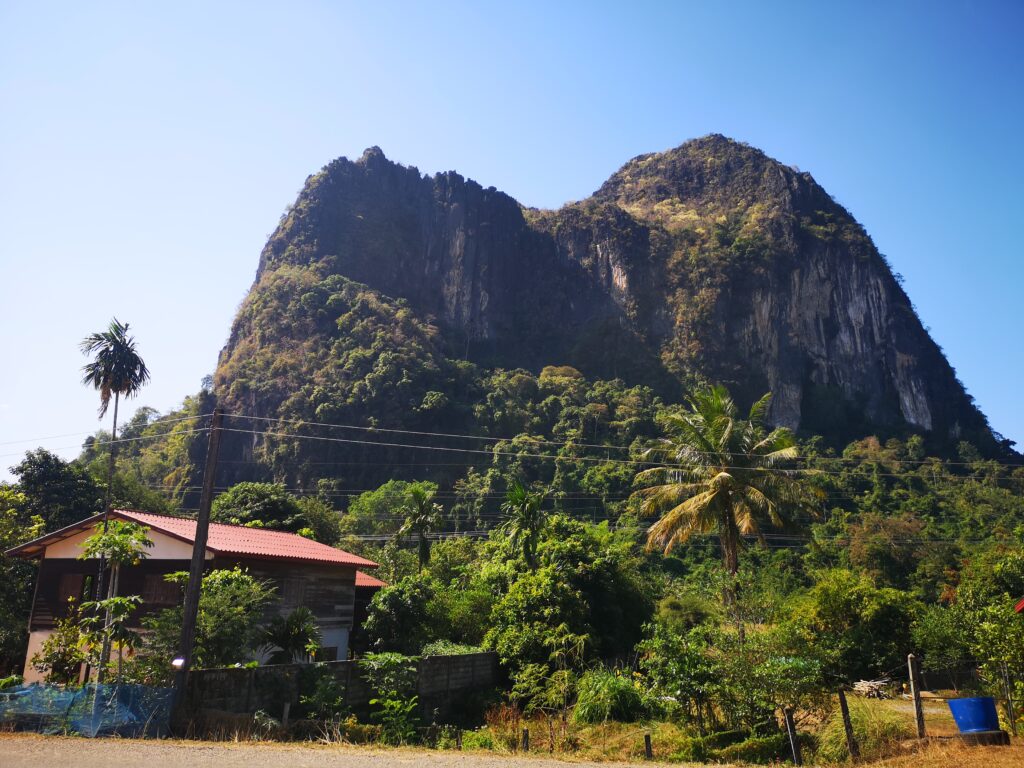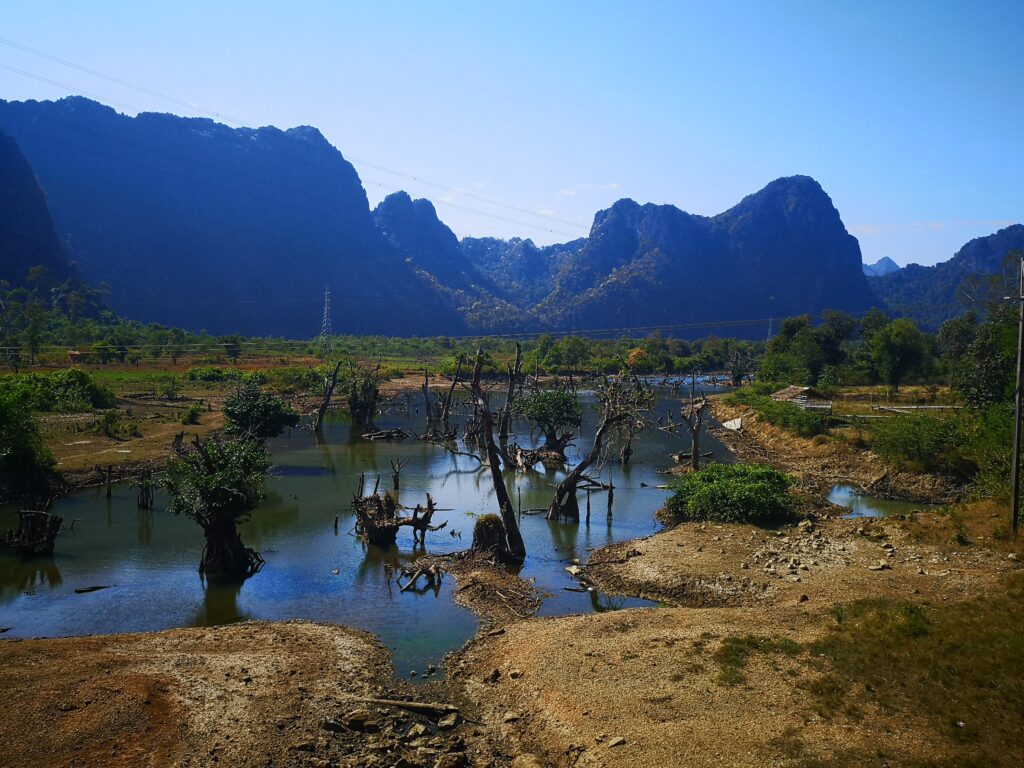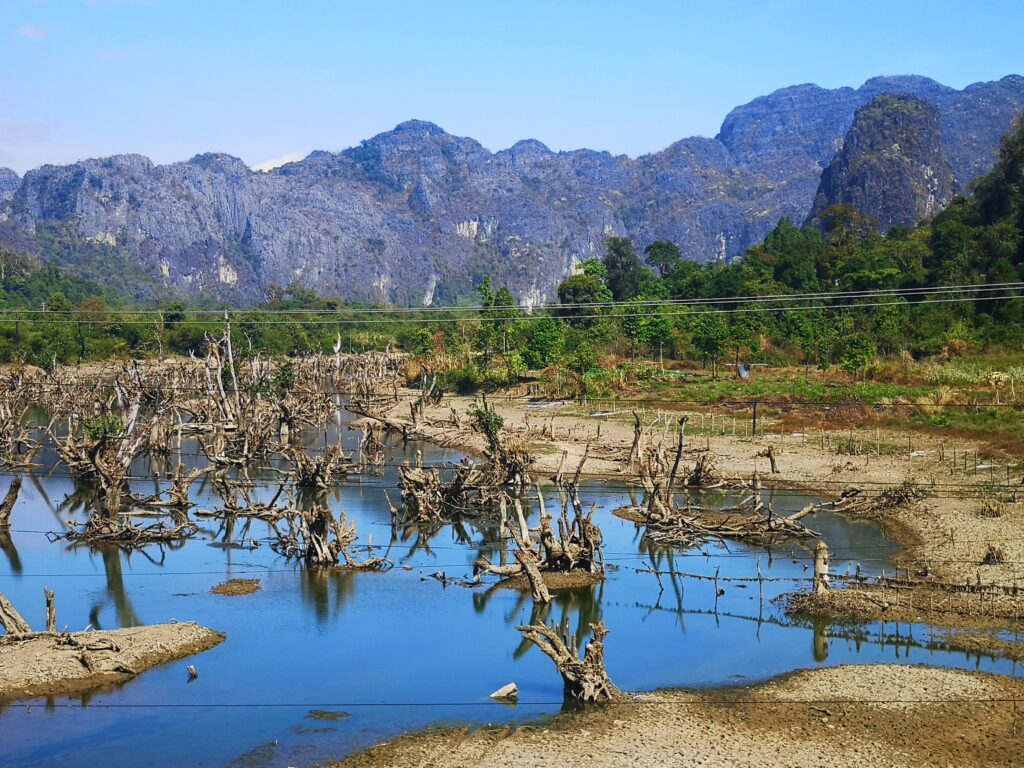 There are lots of places you can stop along the route. We decided we would come back the same way and so may spend more time checking them out. We had a long day (13 hours) on buses the day before and wanted to have a relaxing afternoon in Thalang which was to be our first stop.
Lunch day 1
We stopped for lunch at a noodle shop at Nakai. Cheap and tasty buffalo with noodles and veggies (20 kip).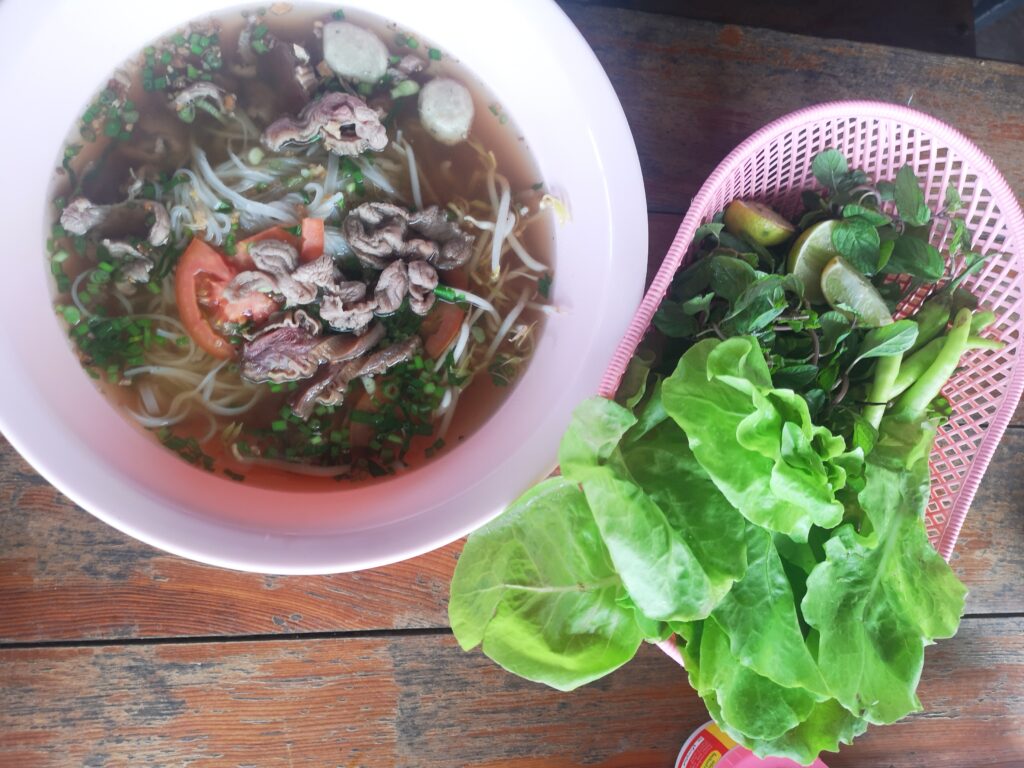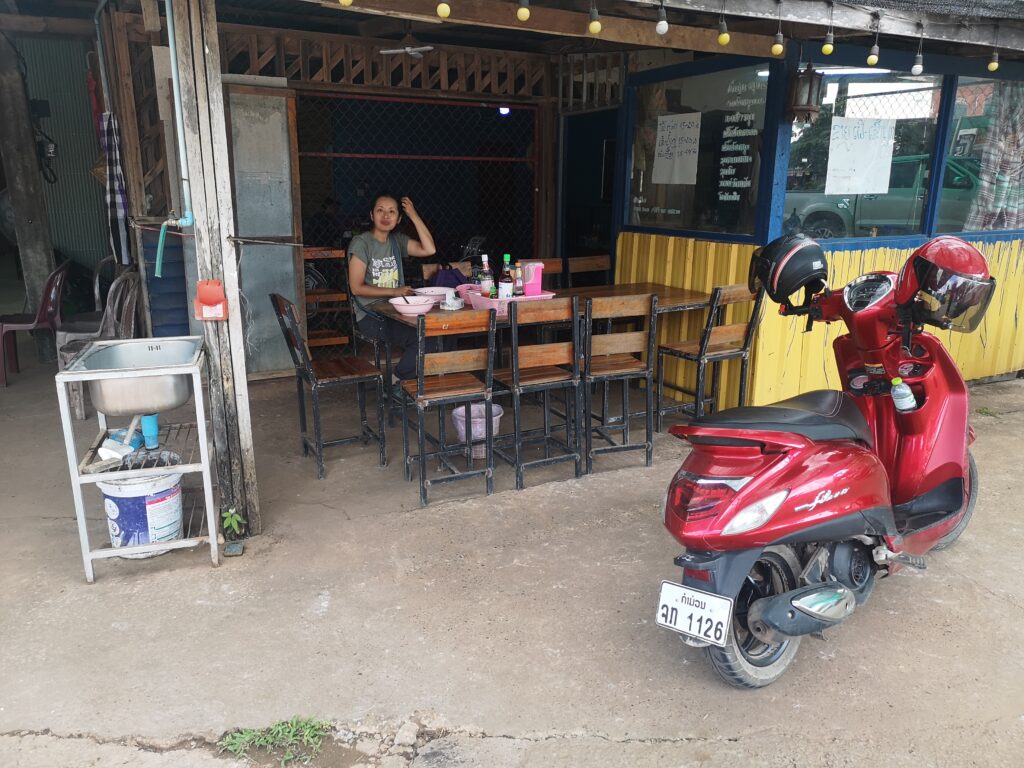 Thalang accommodation and dinner
We stayed at Sabaidee Guest House in a stilted bungalow for 120 kip $6 USD. It was perfect for our simple needs
In the evening there was an all you could eat BBQ for 100,000 kip each. My first chips for months:) A few beers and lots of conversation with other travellers made for an enjoyable stay!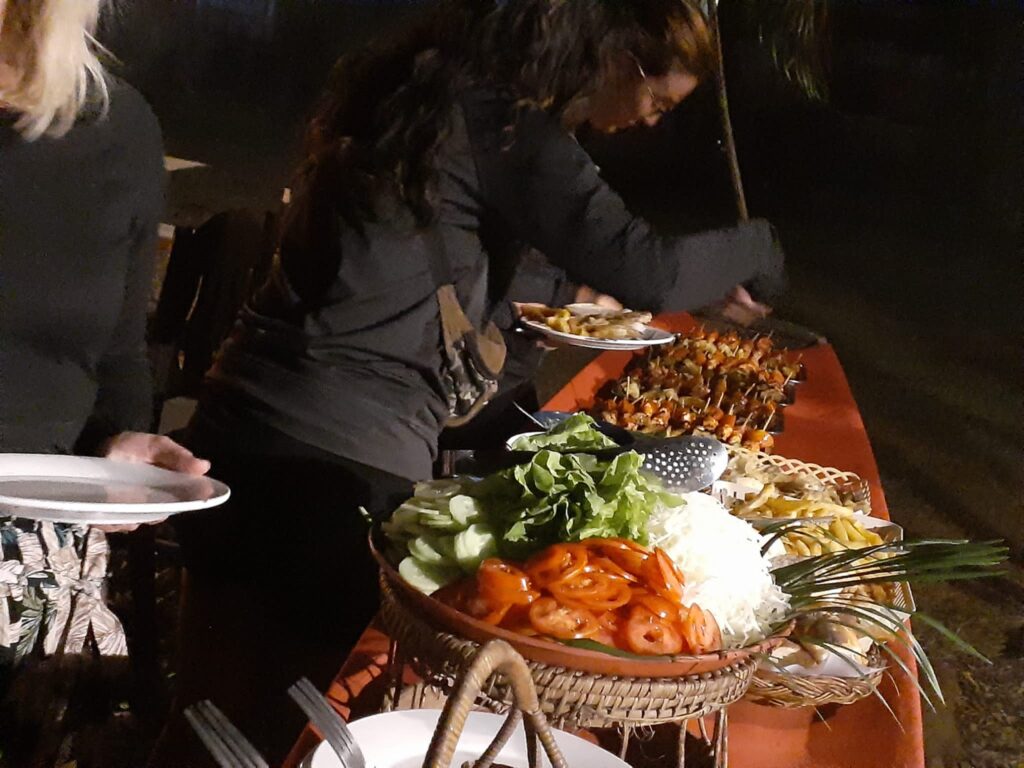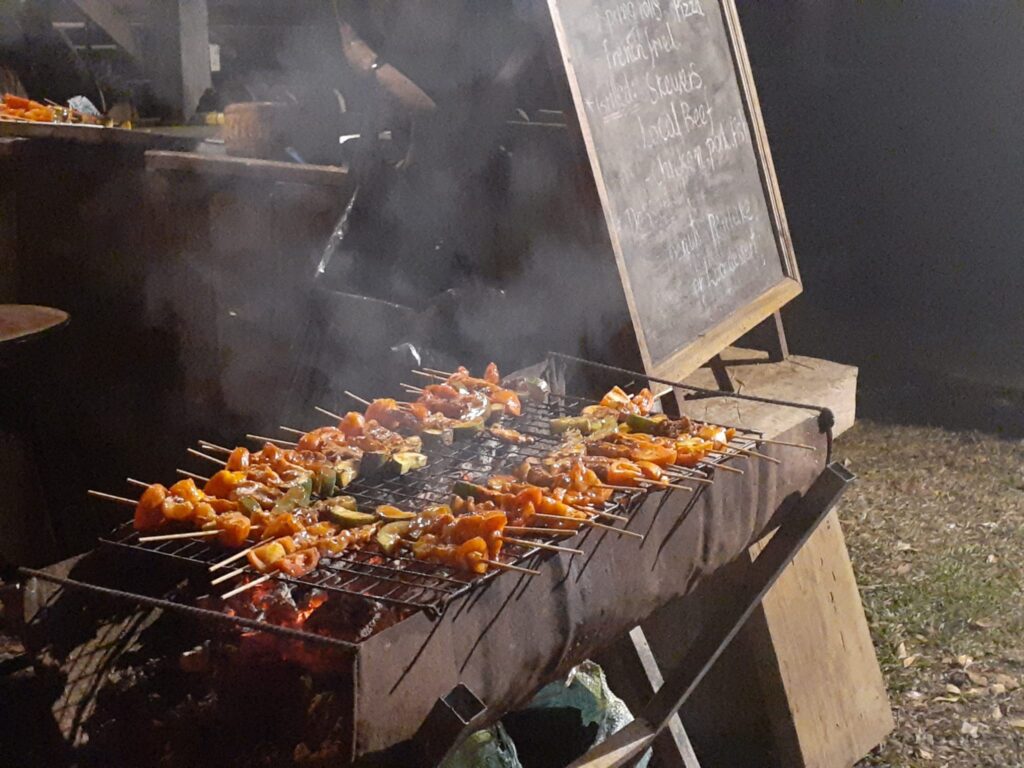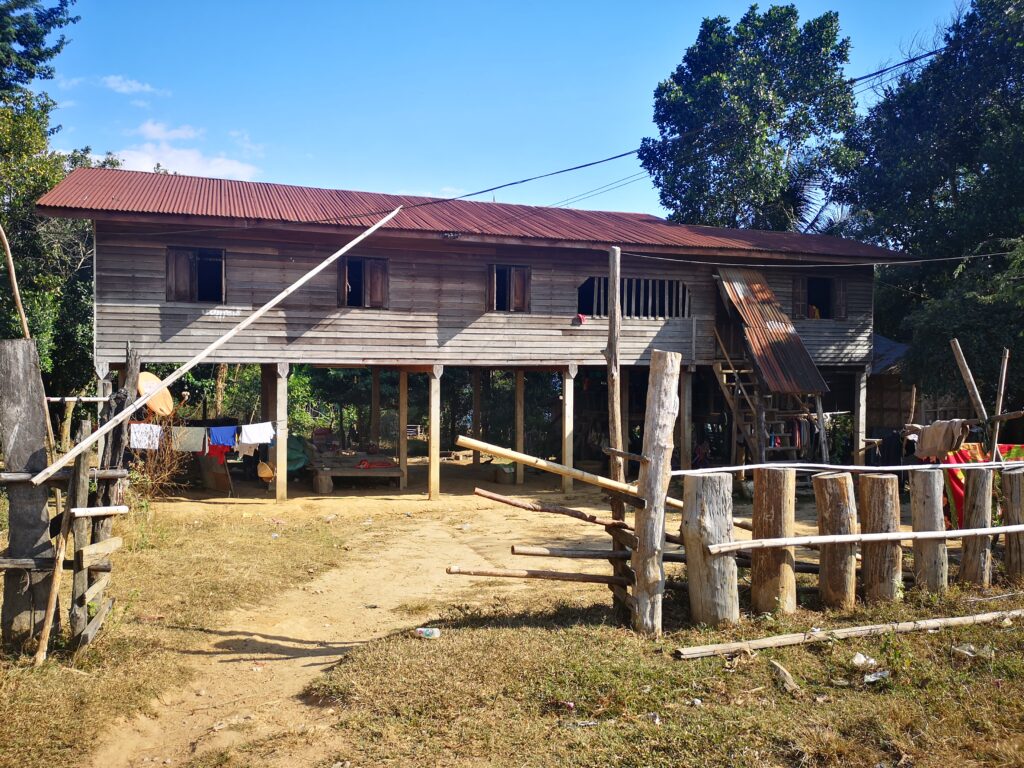 In the afternoon we had a wander around the village which is located next to a reservoir.