The journey from Thalang to the village at Kong Lor was a beautiful one and took us from 7 am until 3pm.
Sandstone Buddha carvings
About 20 minutes after leaving from Thalang we stopped to view some very impressive sandstone Buddha carvings by the side of the road.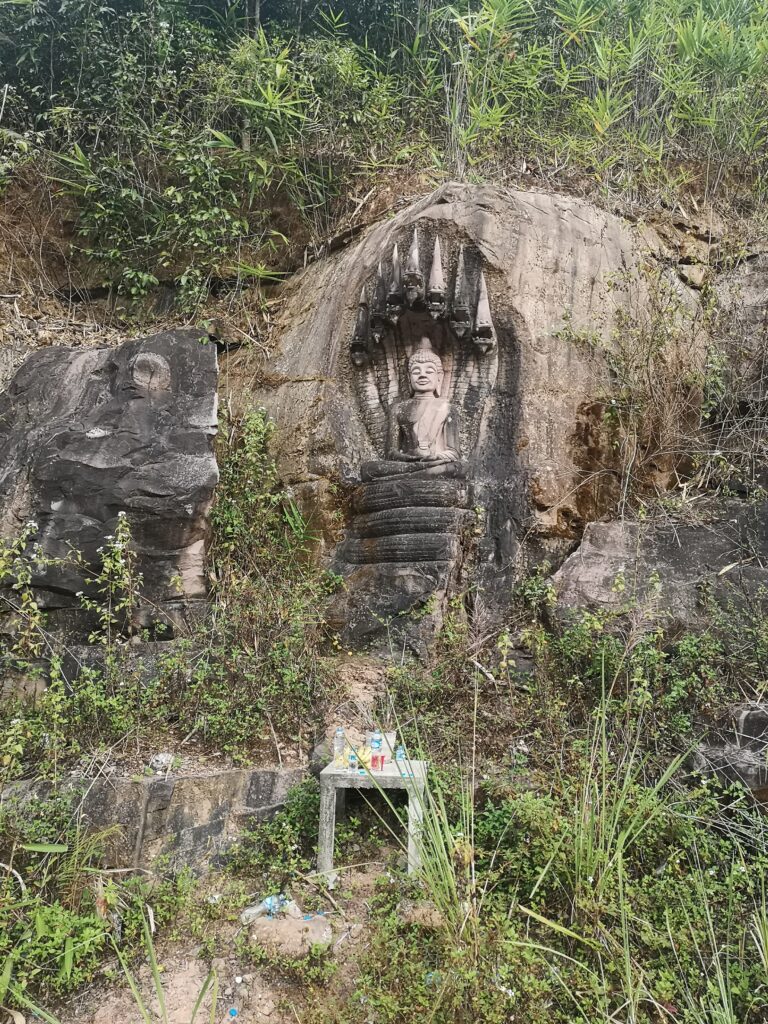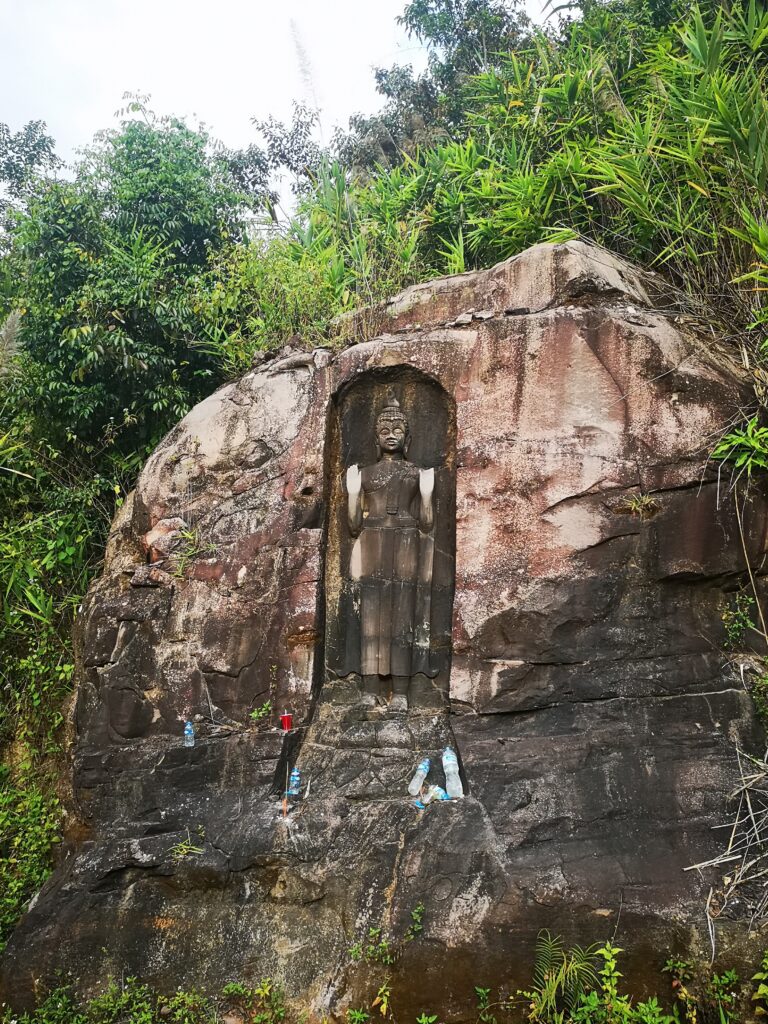 We plan to stop to see some more in the way back
Breakfast
We had a coffee at Sabaidee Guest House before setting out at 7am. We stopped about 30 minutes after the sandstone Buddha's for some noodles soup.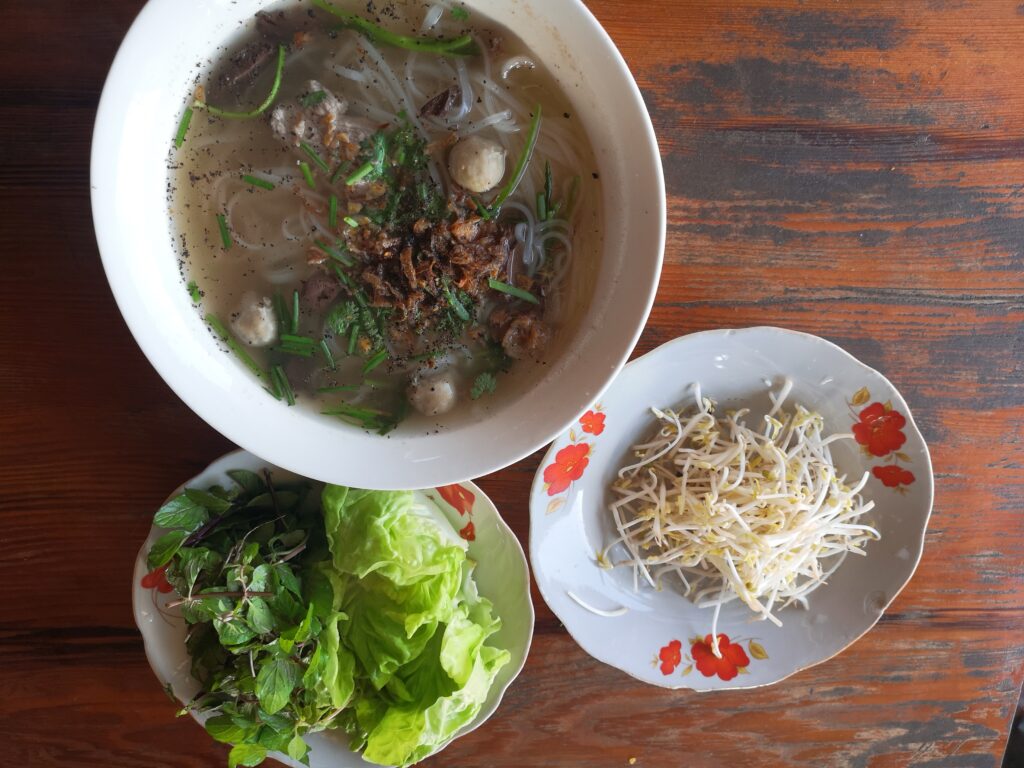 Always a winner!
Dragon's Cave and viewpoint
Another 30 minutes or so after breakfast we stopped at the Dragon's Cave which cost 20,000 kip to enter.
We were not sure what to expect and the stop turned out to be a good one overall. We entered a cave and wandered through it crouching at times because the maximum headroom was only 1.5 metres.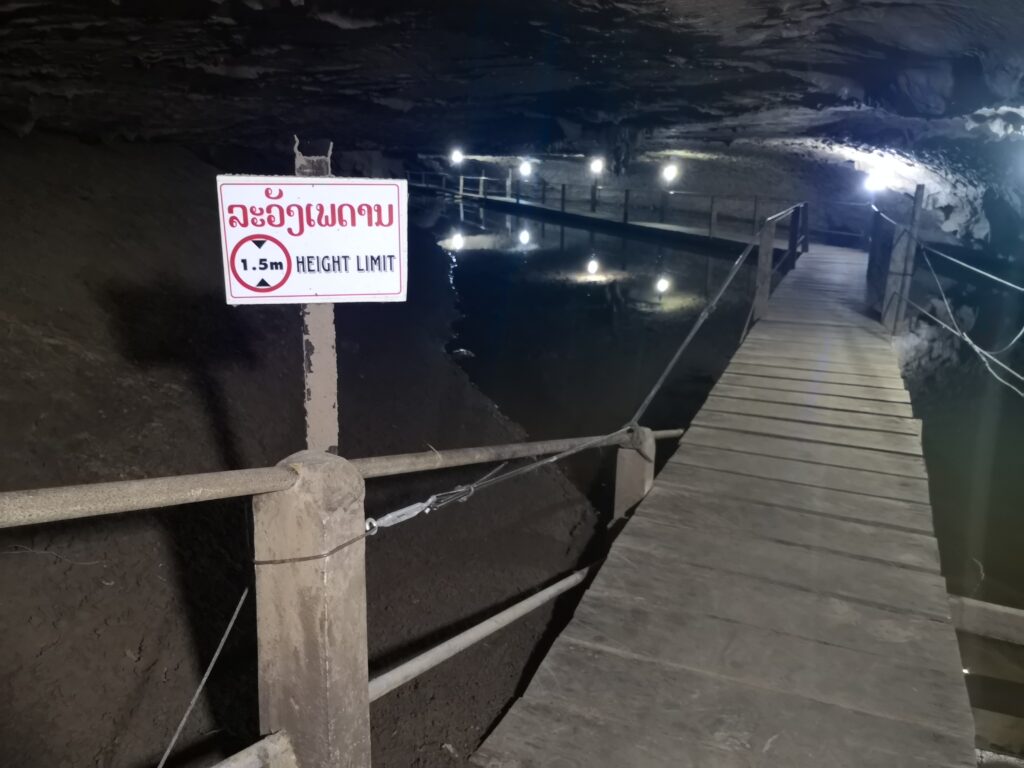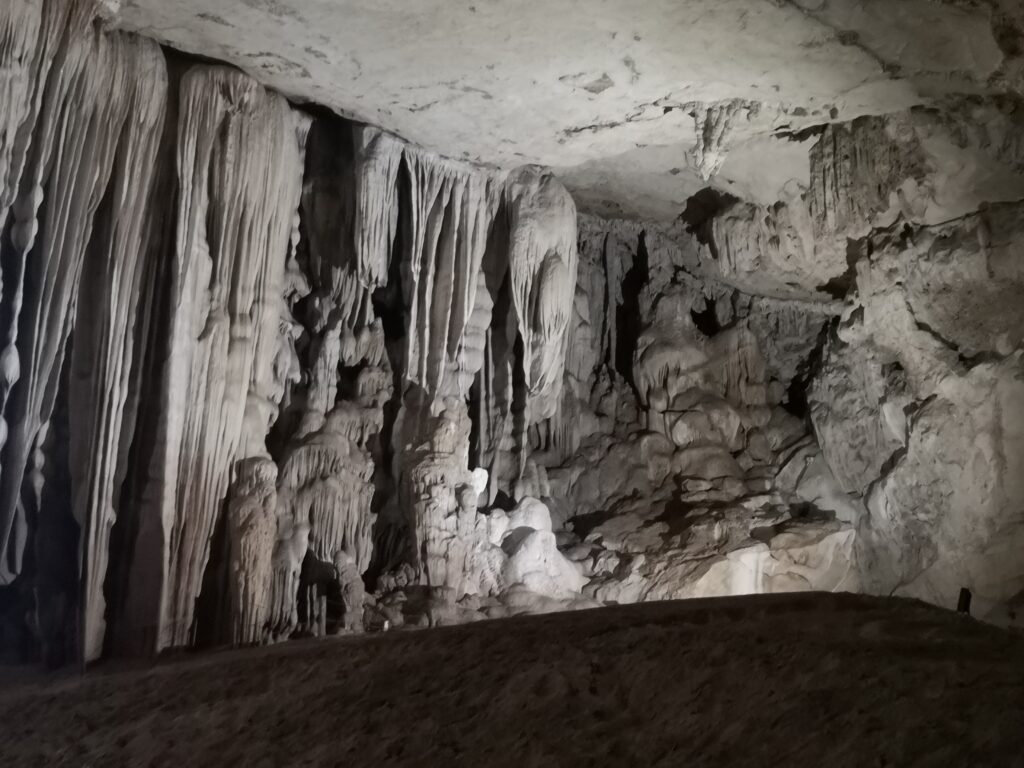 The cave opened out before we climbed out through the other side. The cave was ok, but the steep climb up to the viewpoint was worth it.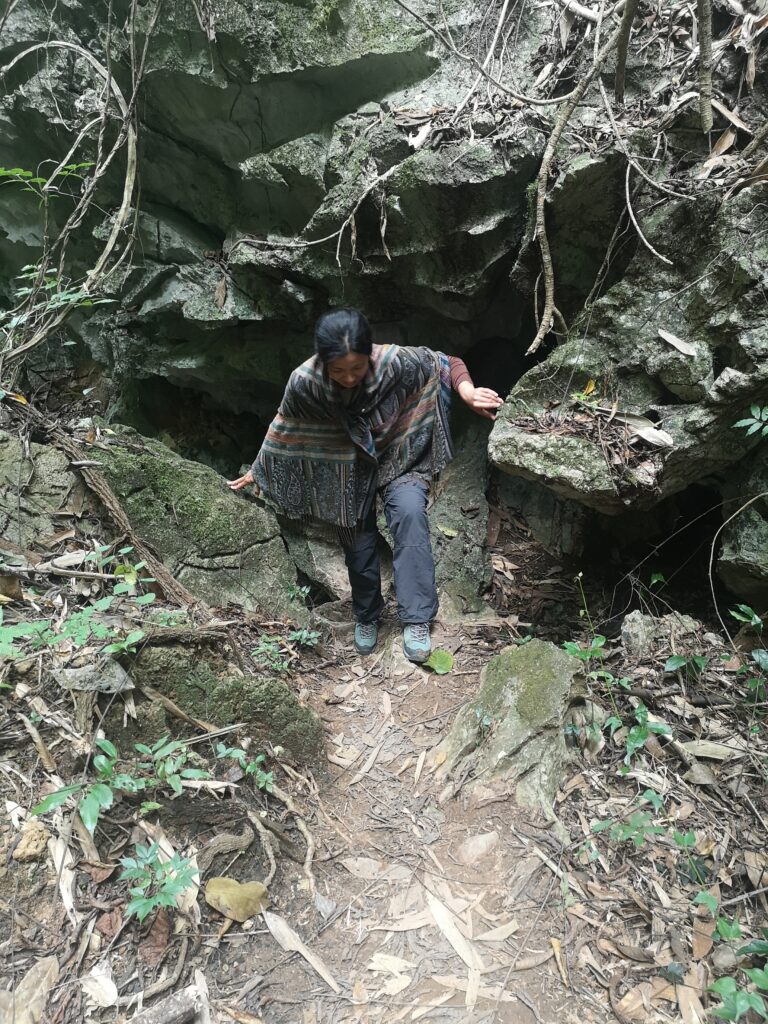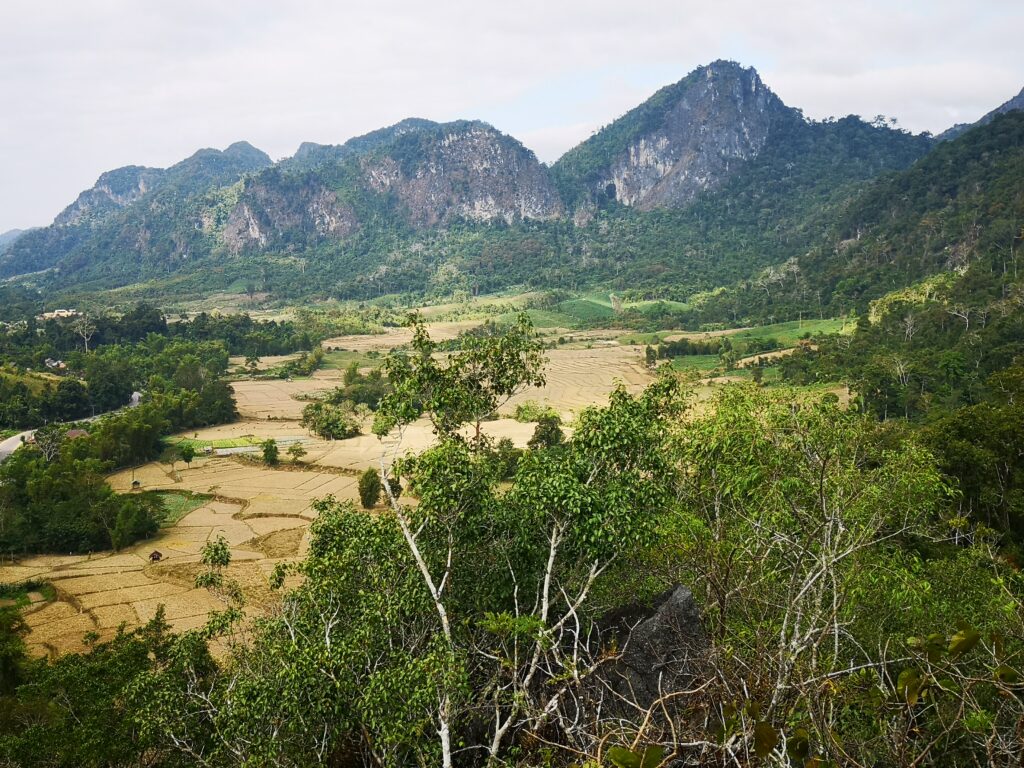 Lunch
Lunch was another wonderful airfare. Stir fried beef(buffalo I think) and stir fried pork and basil.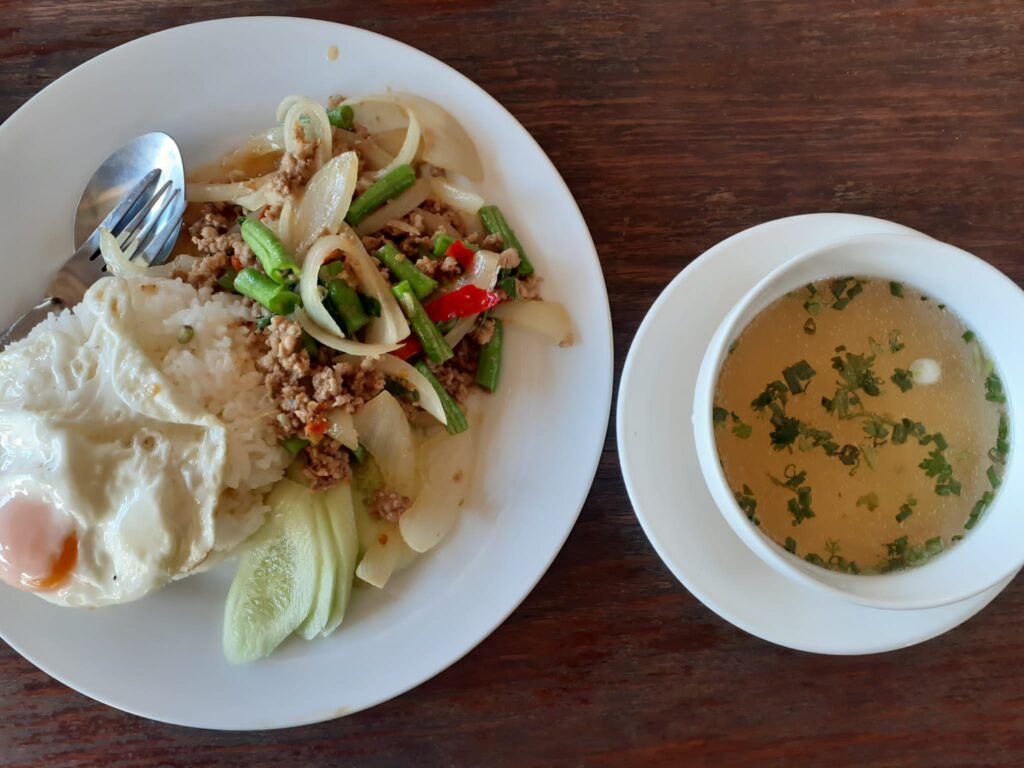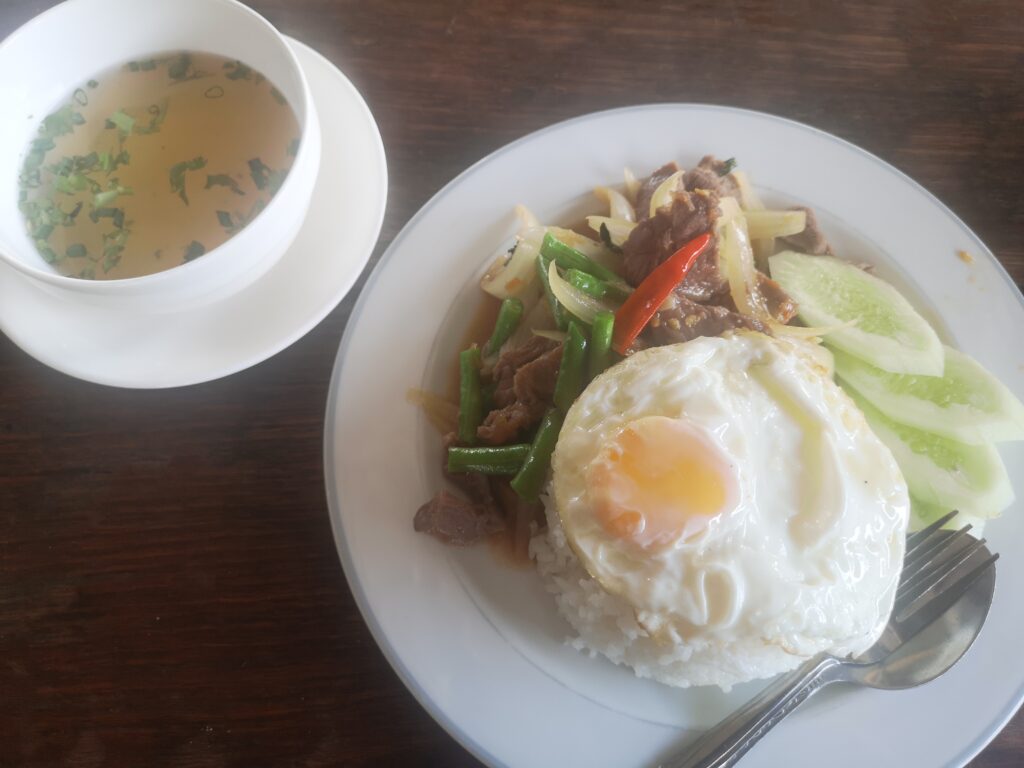 Stops along the way
During the day we made lots of stops to admire the scenery.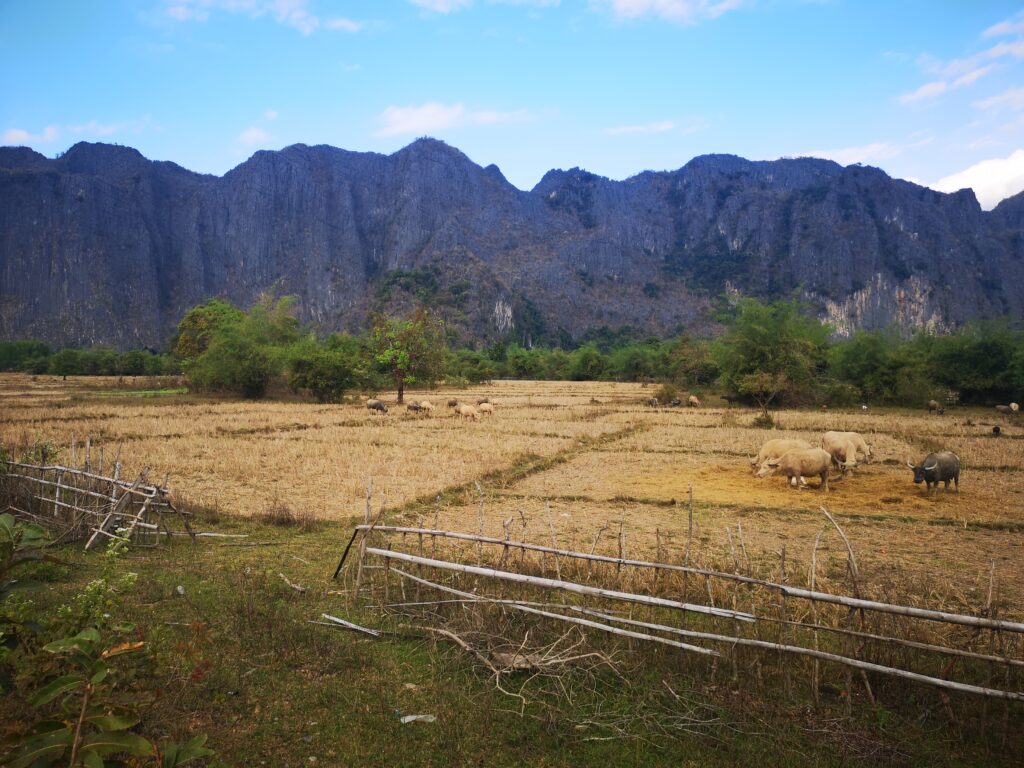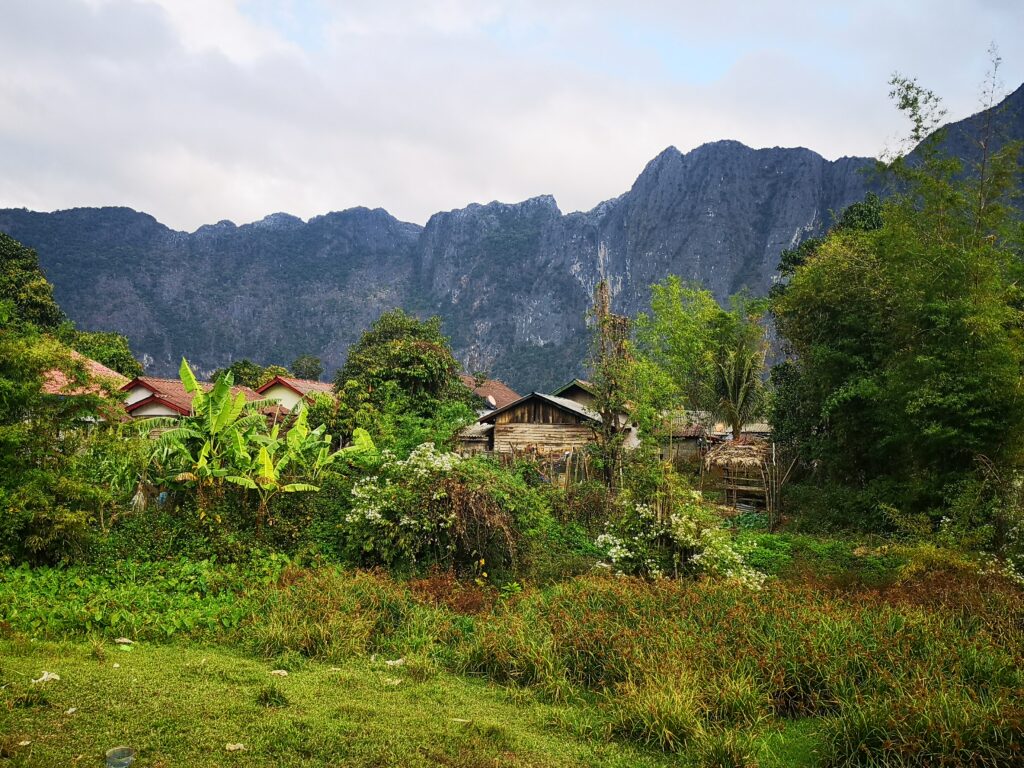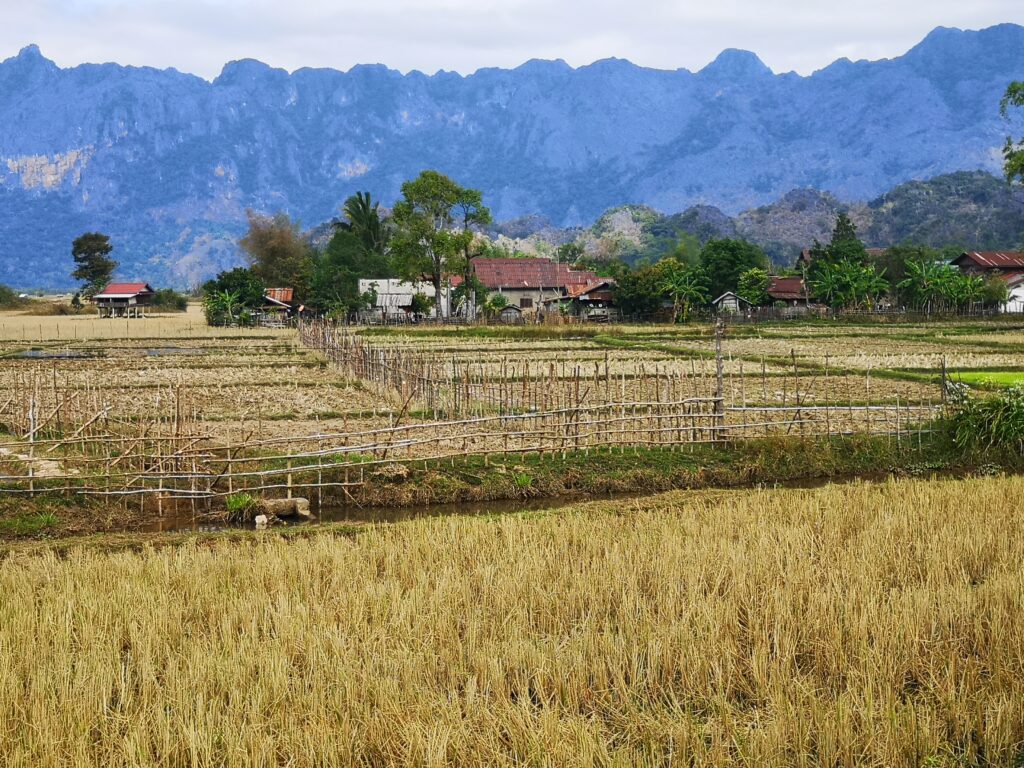 Kong Lor village
We came to Kong Lor to visit the caves, but also found that it's a very nice village.
This was the view from our bungalow.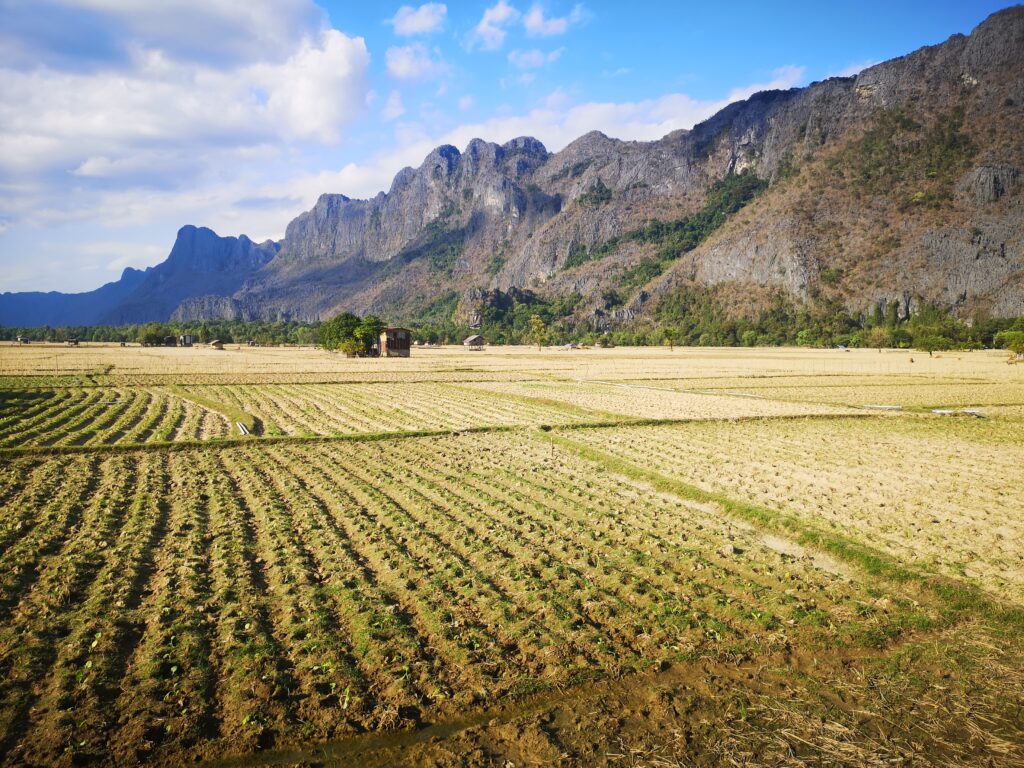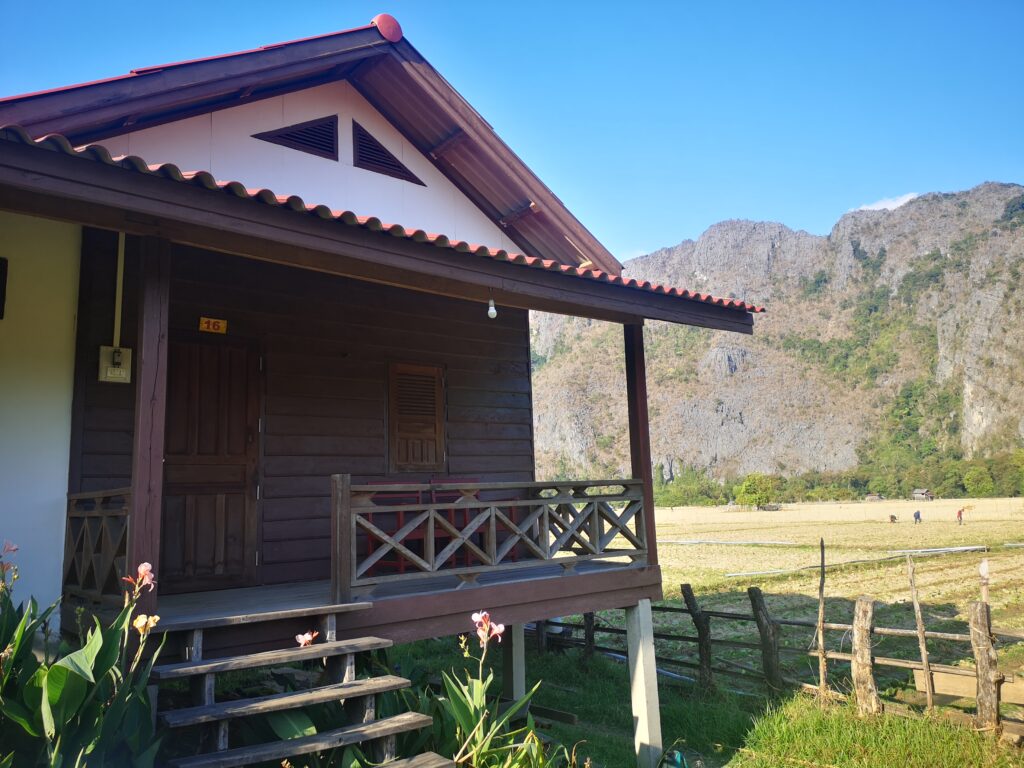 Some village scenes.