We didn't have too many plans fixed for after Vientiane, but when we woke up we decided to try and buy a train ticket to Luang Prabang and then have a look around.
Breakfast
We stopped for noodles and Laos Coffee on the way to the railway ticket office.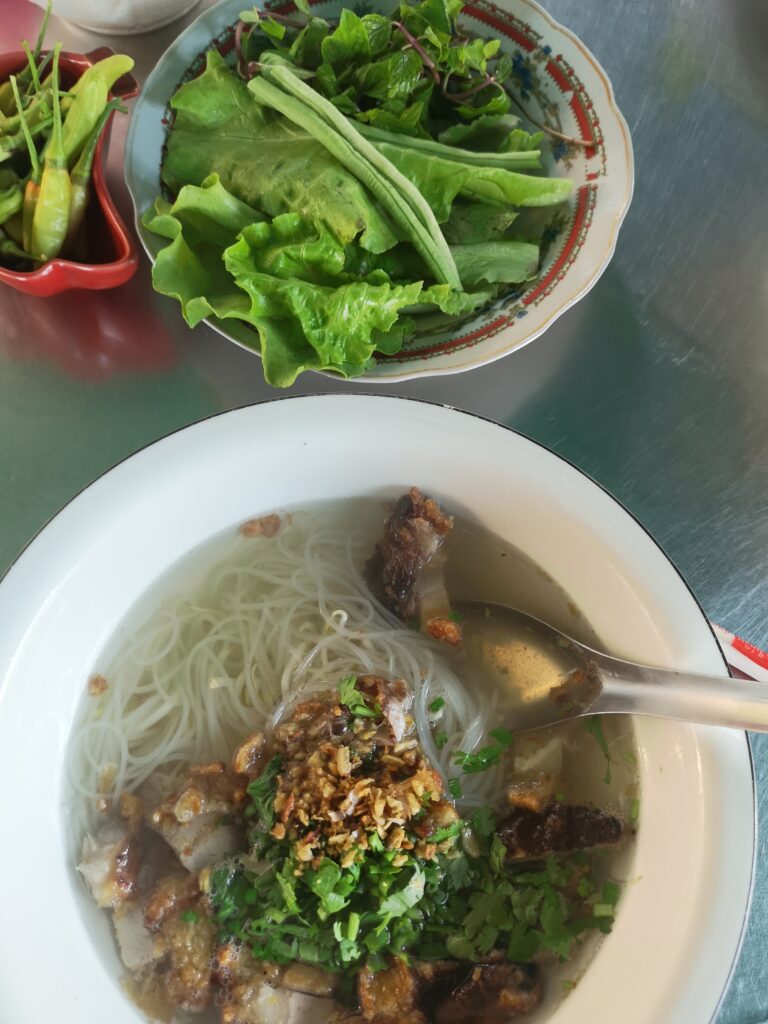 Railway ticket office
The railway station is inconveniently located 15 Kms or so from the centre of Vientiane. Fortunately there is a ticket office at the Vientiane Center and we got lucky! More of that in another blog.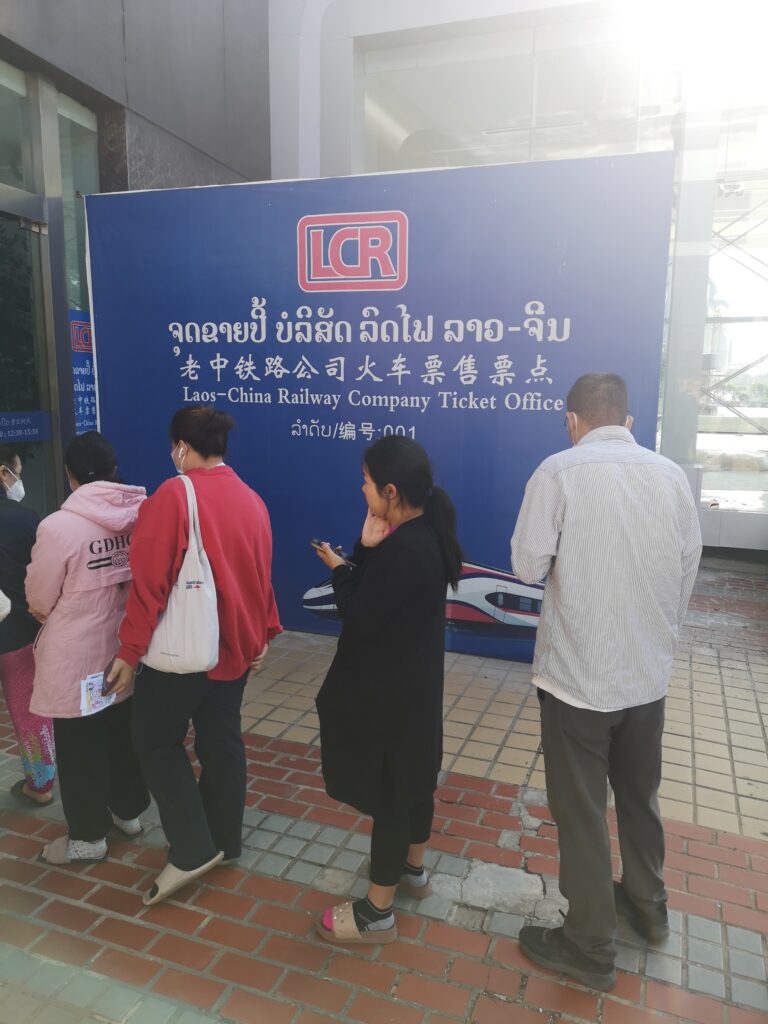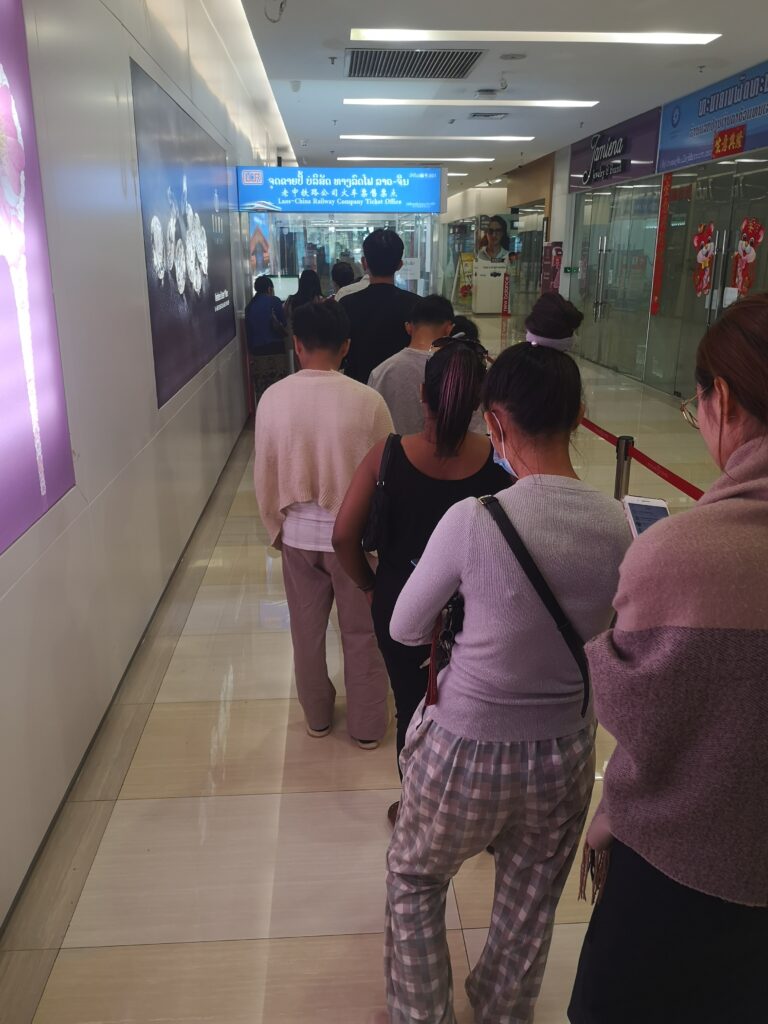 After buying our train ticket we changed hotels. We have not been reserving hotels because it's cheaper to walk in and the hotels don't have to pay the 15-20% commission. The Souphaphone Guest House was fully booked when we arrived from Thakhek, but we managed to get a 250,000kip room after buying the train tickets. I can definitely recommend this place.
Lunch
We grabbed a nice bowl of very cheap noodles at a family restaurant. We also got some home made soya milk which an hour later reacted badly on my stomach!
Wat Si Muang
I really liked this Wat which people come to get luck. There were lots of groups of people being blessed by monks.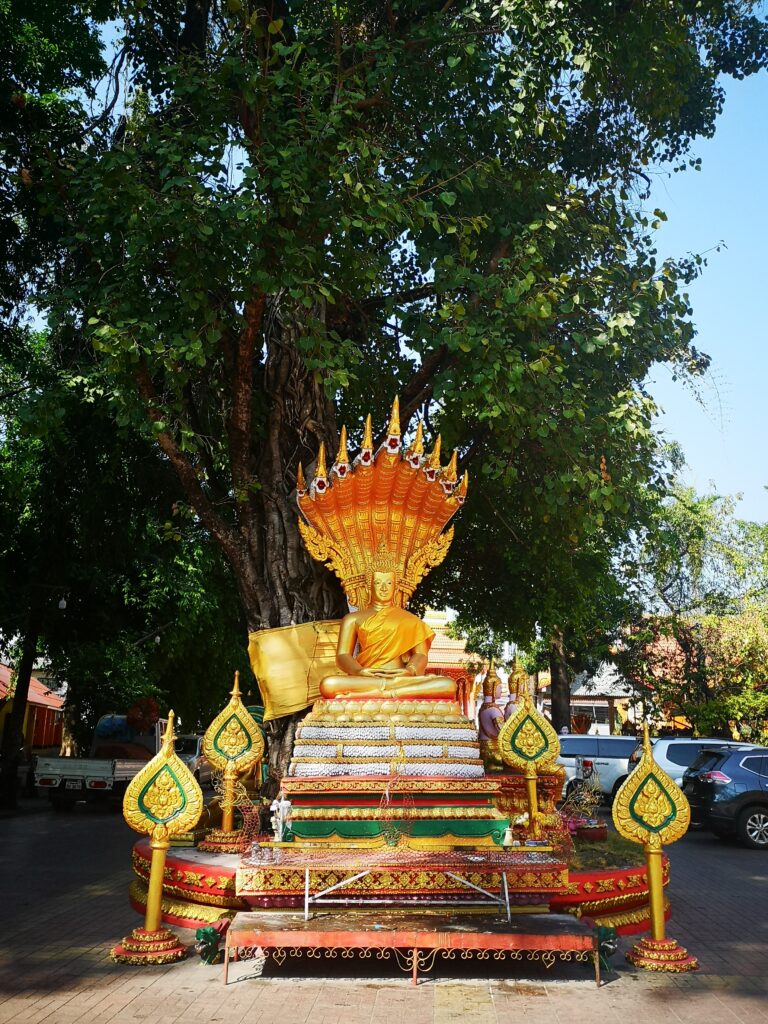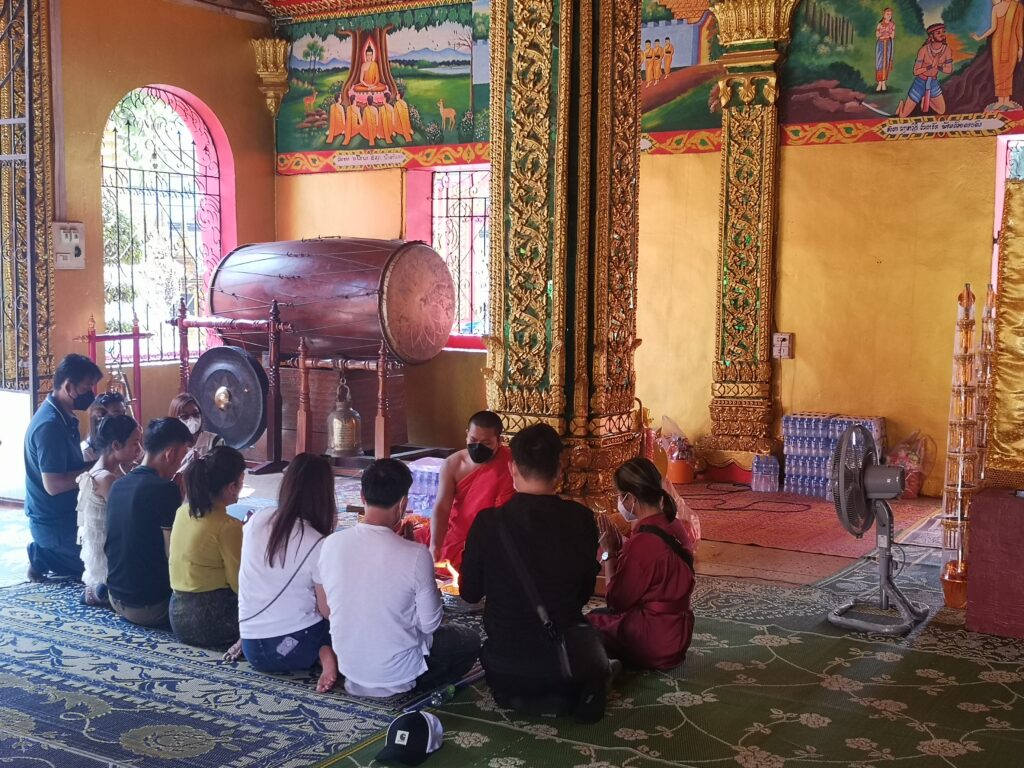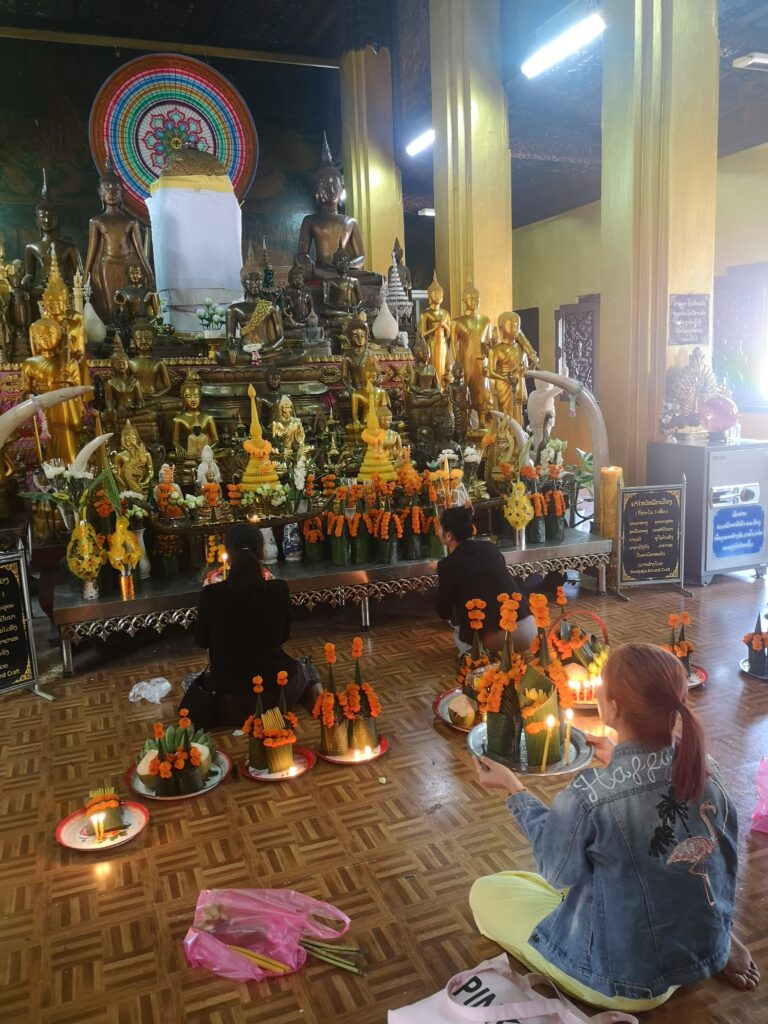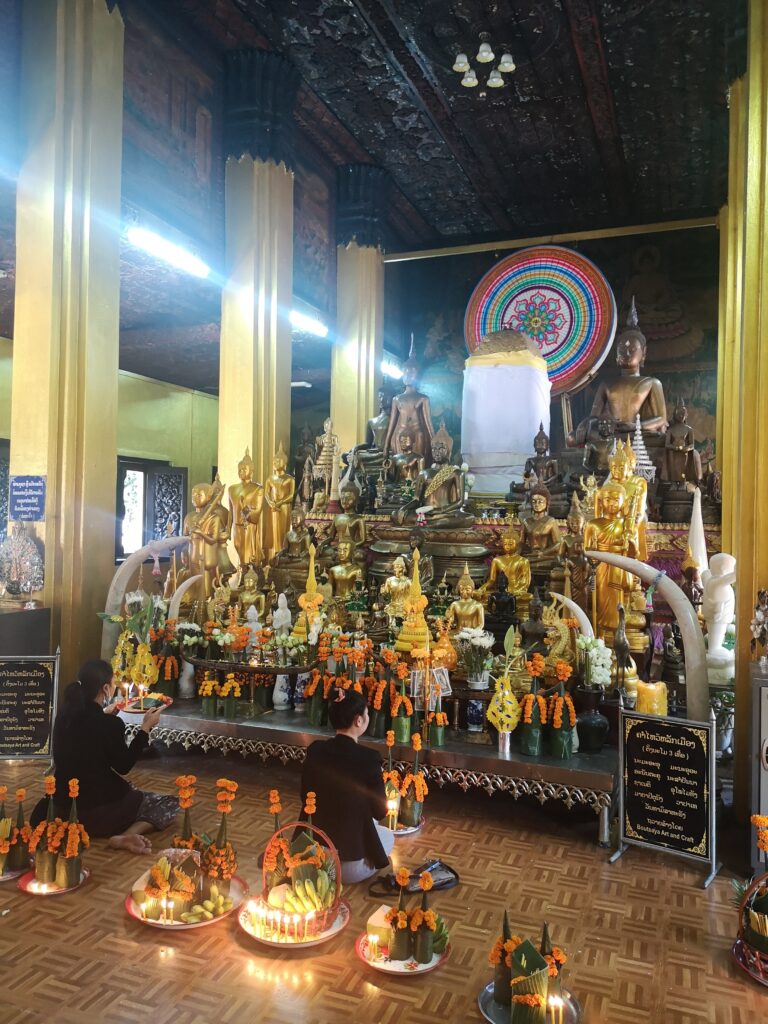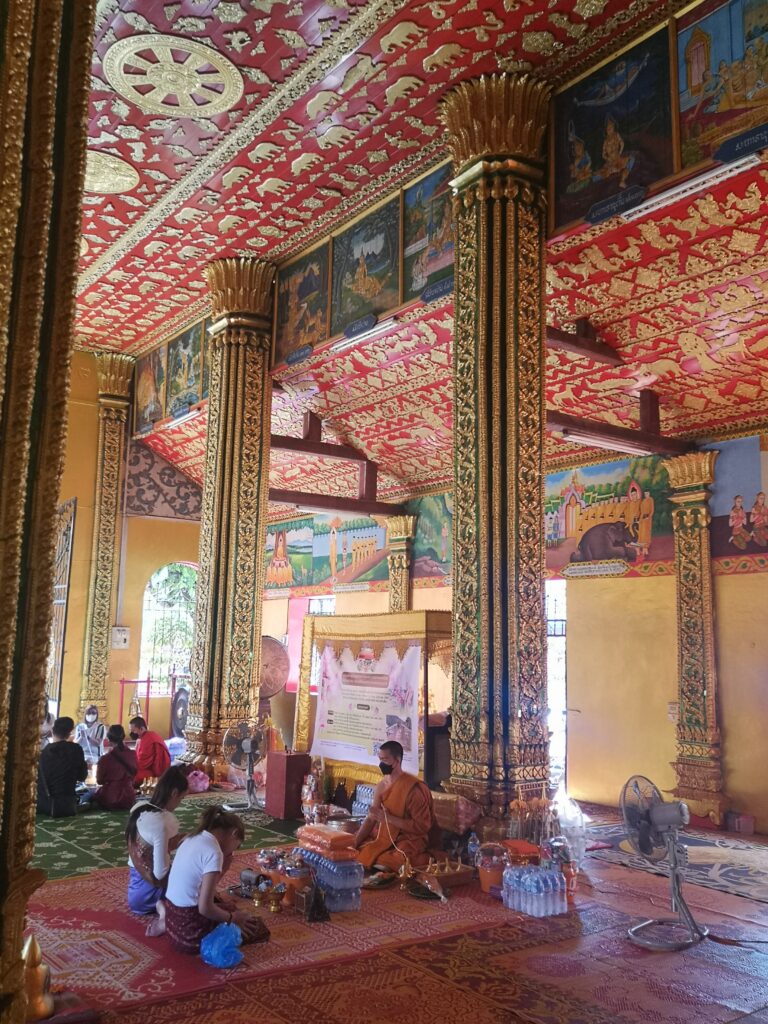 It was a peaceful and enjoyable place.
Wat Sok Pa Luang
This temple is 3-4 Kms from the centre of the city, but was a nice walk and set in a little bit of jungle. The Wat itself is not so special, but the environment is nice and it was interesting to be there because they had a traditional funeral pyre burning.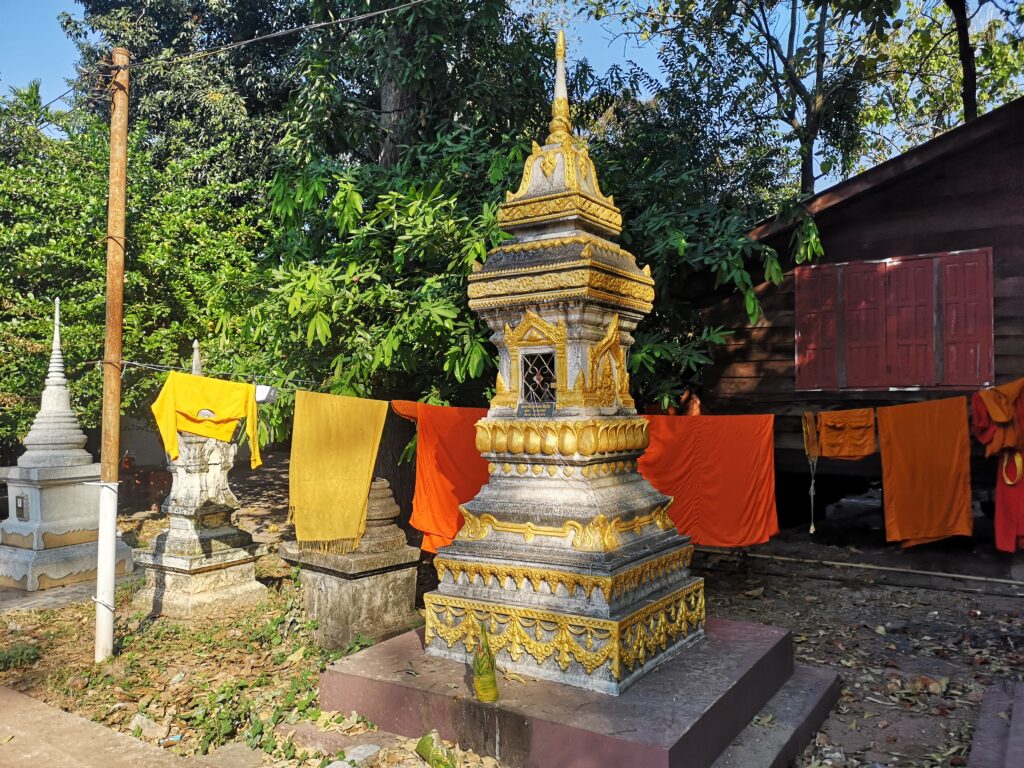 Patuxay Monument
The Patuxay Monument is found on the main thoroughfare and is like a mini Arc de Triomphe.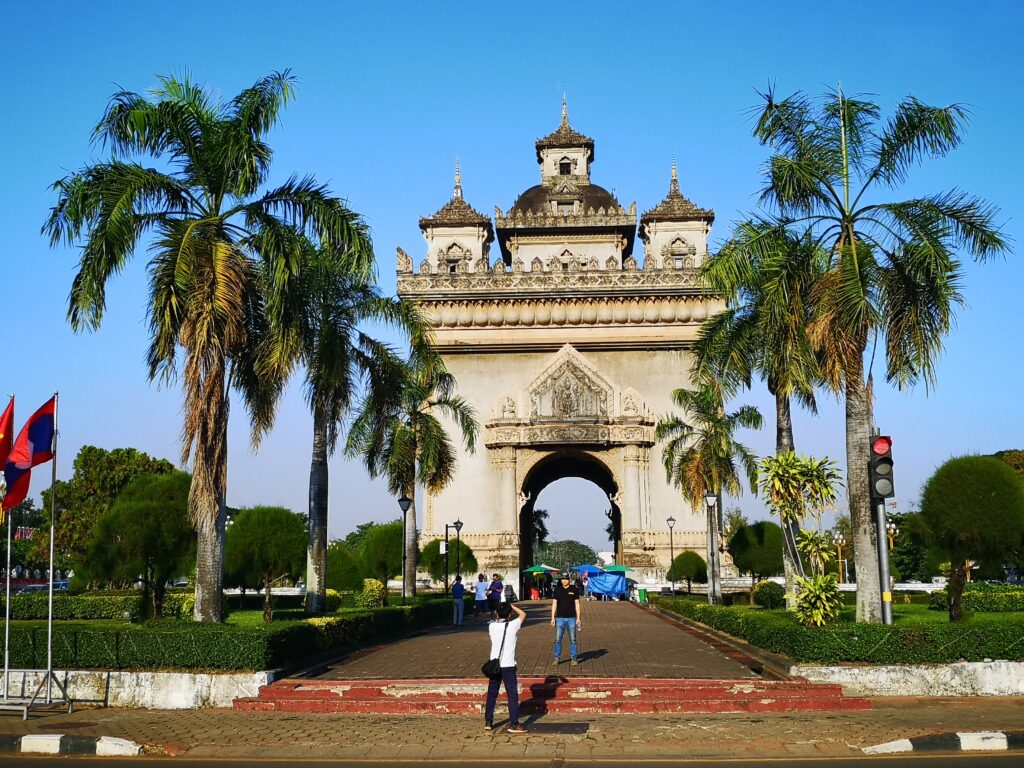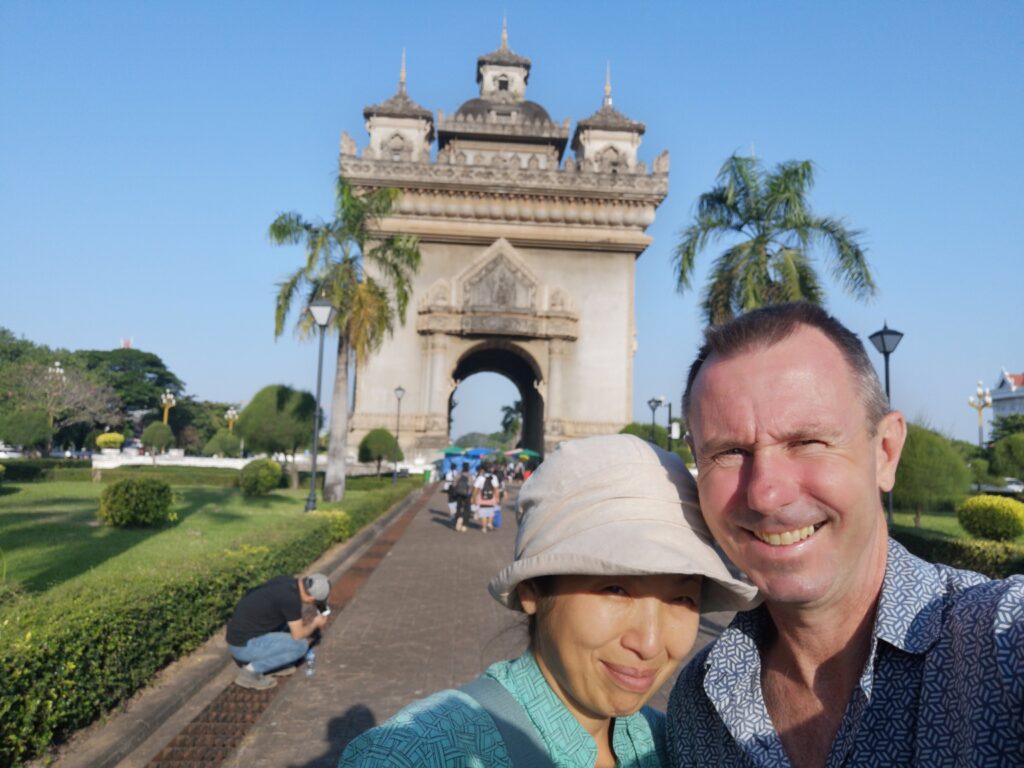 There was a water display as well as shops to see.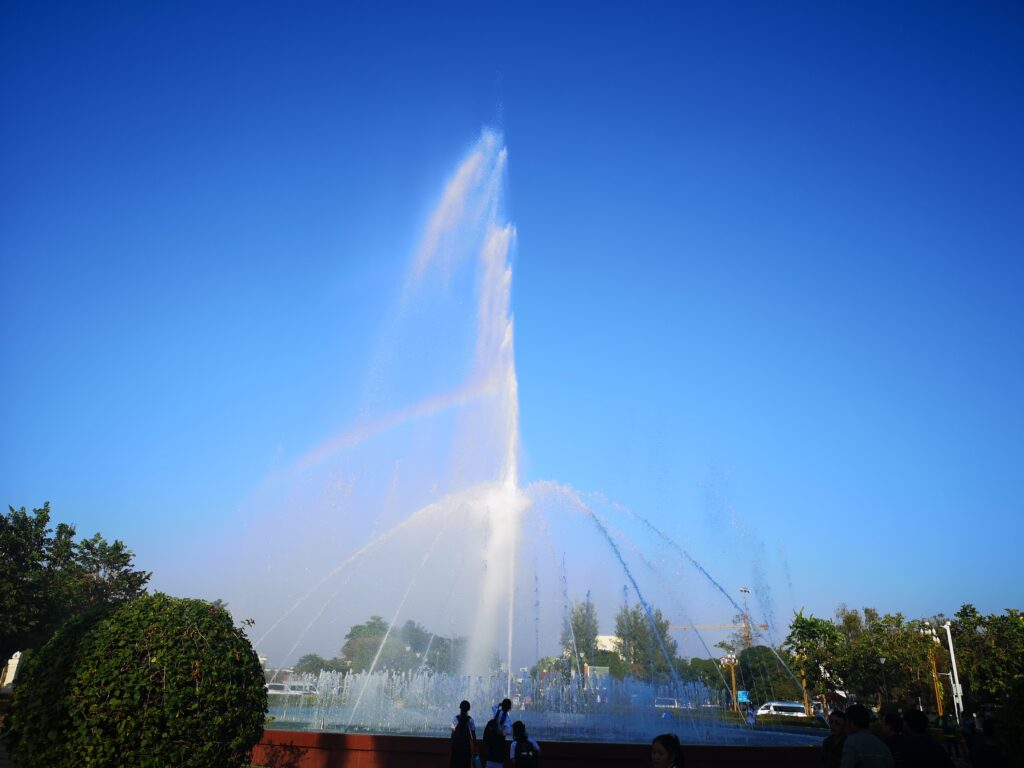 It was a pleasant day of wandering around and finished off by happy hour and dinner.