About an hour south of Pakse you will find the wonderful Khmer site of Wat Phou.   This is not on such a grand scale as the Khmer ruins around Angkor Wat, but definitely worth a trip down.
How we got there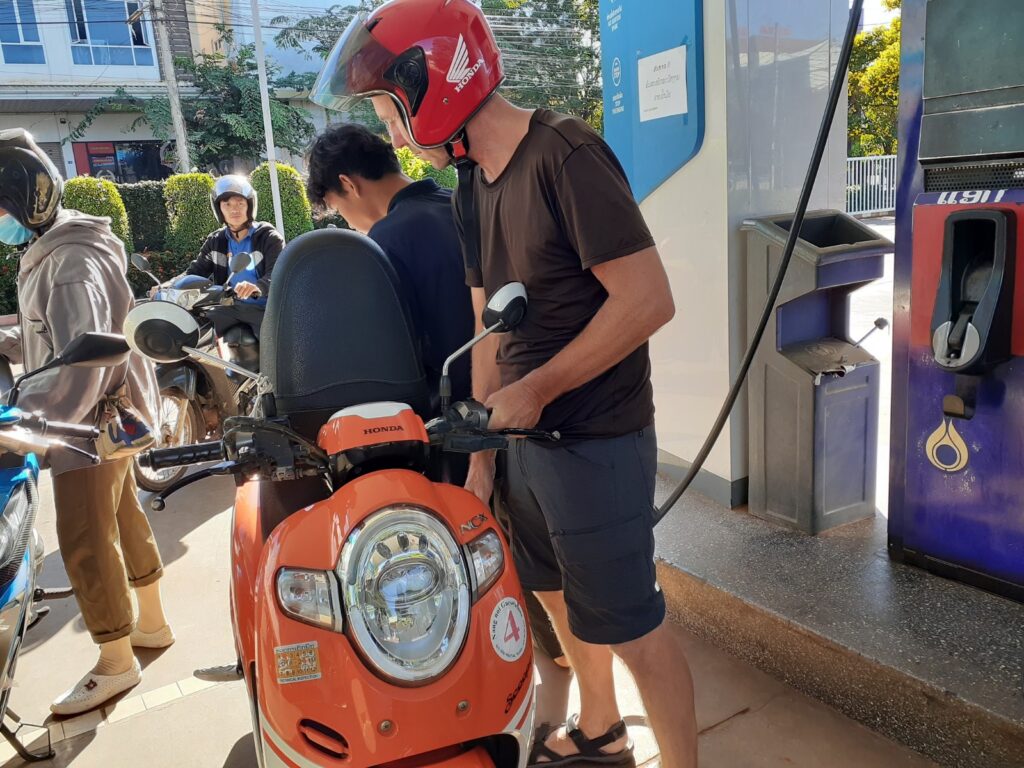 We rented a moped in Pakse and took the excellent road down past Champasak which could be a sleeping option, instead of Pakse.
Wat Phou
The Khmer ruins at Wat Phou are quit we spectacular and are a good way to spend 3-4 hours.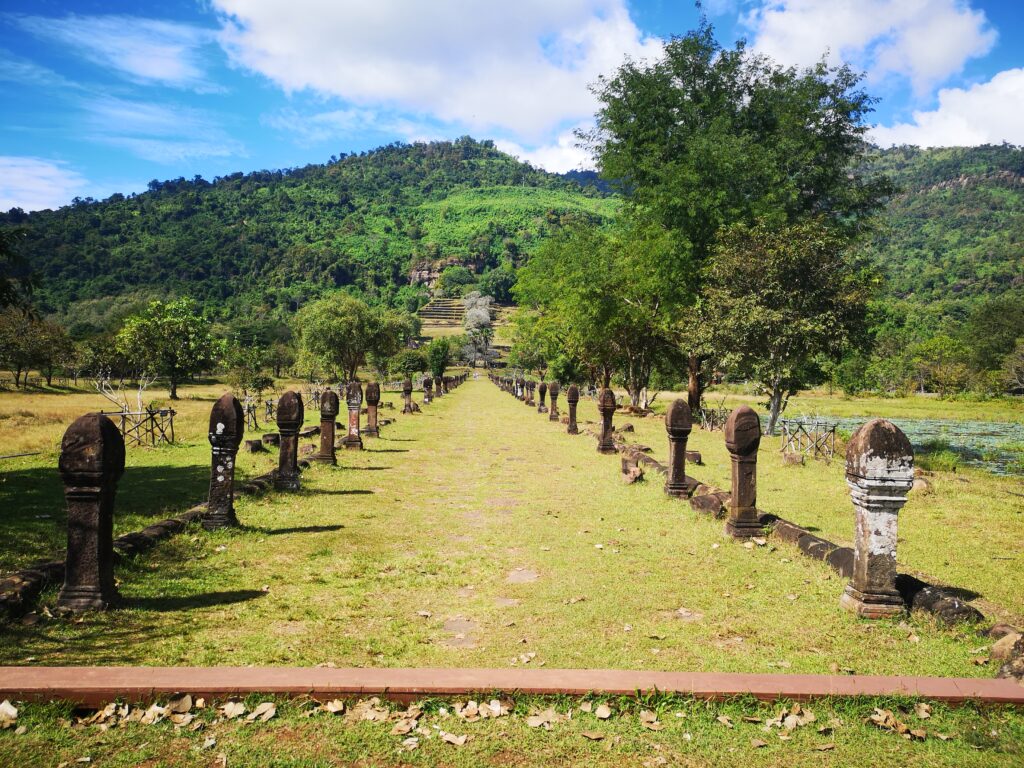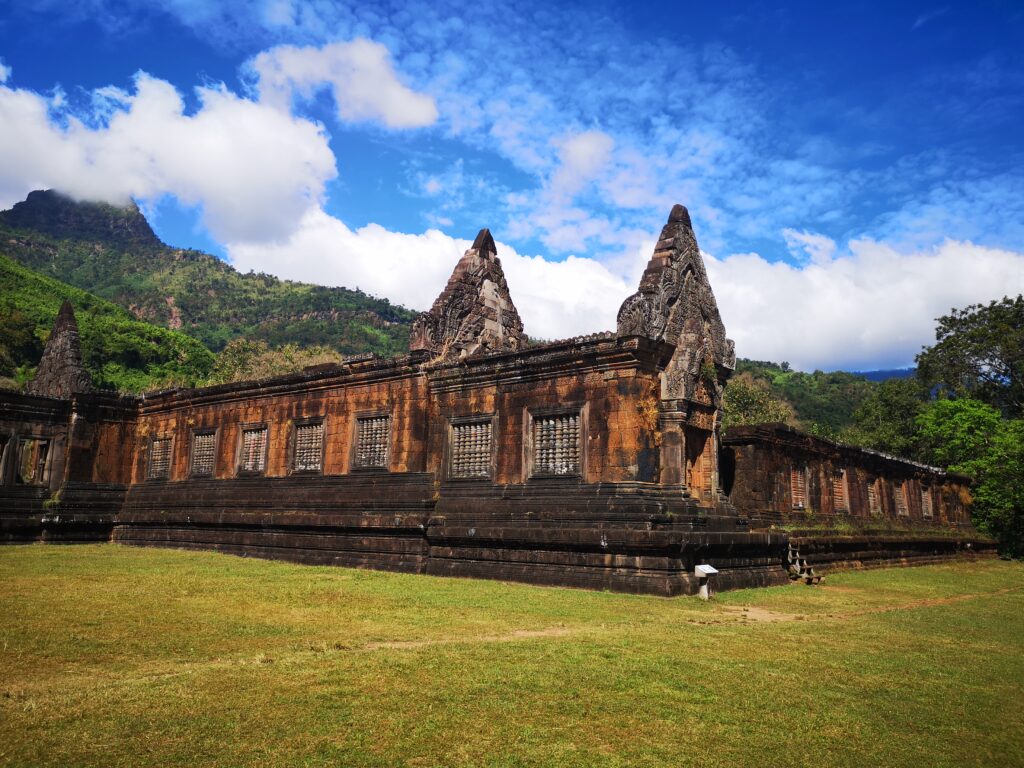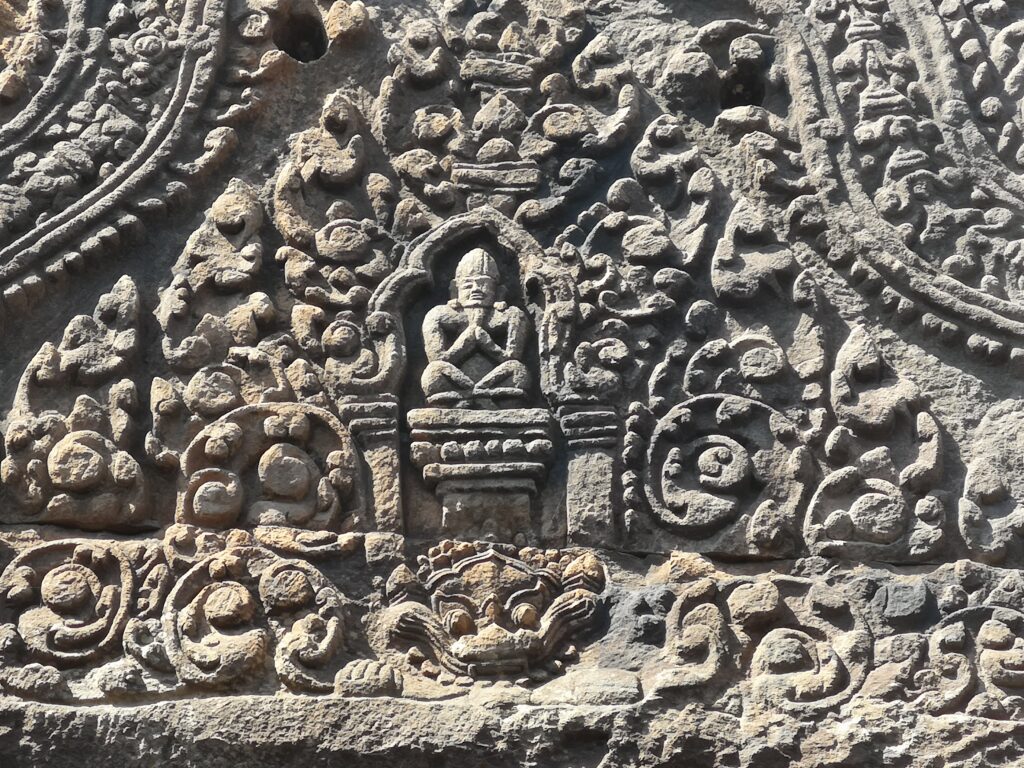 I would recommend taking a picnic and having a view like this.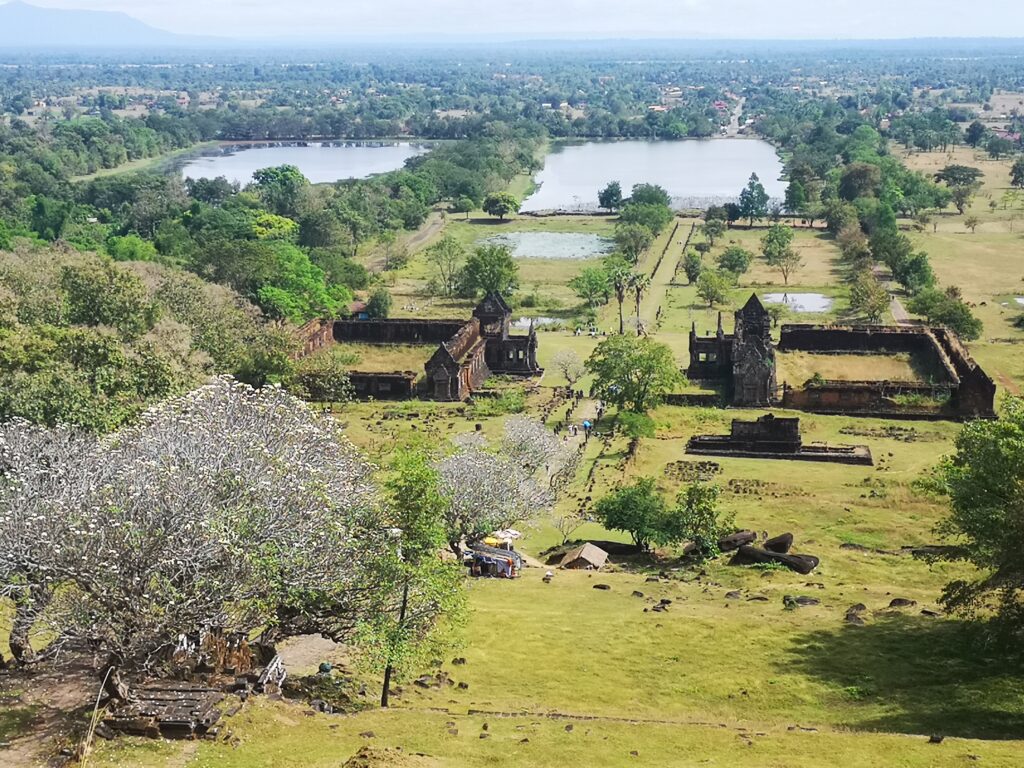 Hong Nang Cida
We took a short detour to visit Hong Nang Cida on the way back down from the top of Wat Phou. It's currently being restored, but is a nice little walk.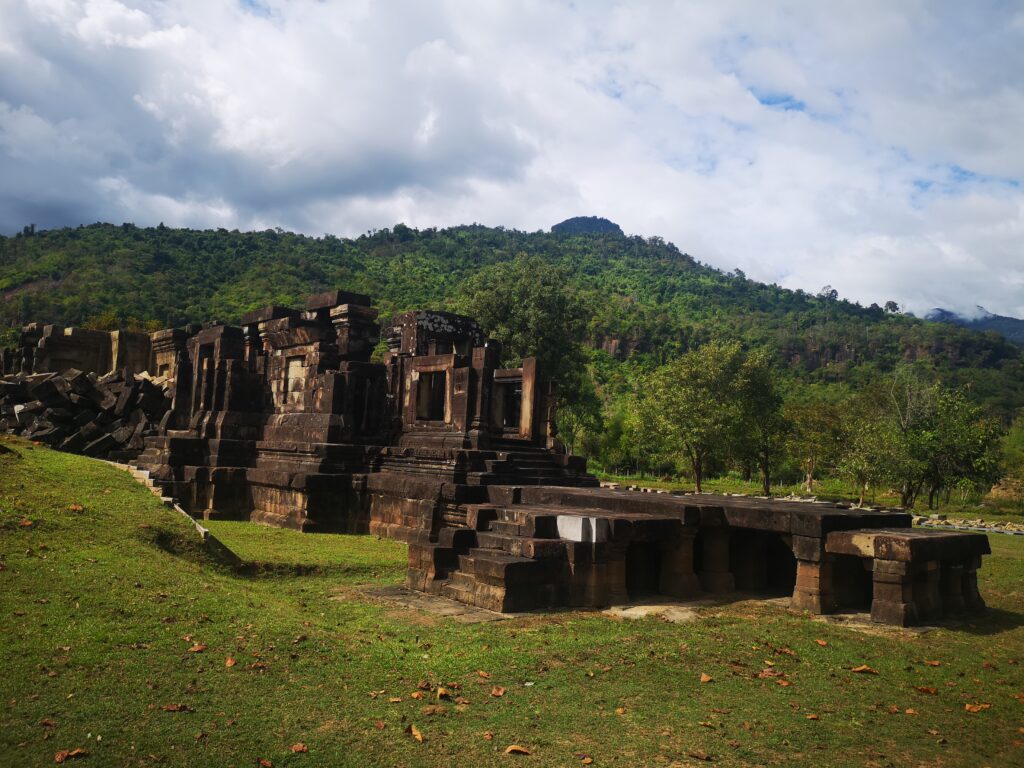 Giant Buddha at Pakse
On the drive back to Pakse we stopped to have a look at the Giant Buddha which overlooks the town.