I think that Tad Mook Waterfalls is a popular spot for tourists on the way back from Muang Ngoy on an organised day trip from Nong Khiaw. We walked it from Muang Ngoy and it made from a very pleasant day. It's a 23 km roundtrip up and down hills and through the forest next to the Nam Ou River.
Getting to Tad Mook Waterfalls
Most tourists seem to take in Tad Mook Waterfalls as part of a tour from Nong Khiaw or even Luang Ngoy.
It's possible to walk, but you should allow enough time and take water, as well as some bananas maybe!
We walked to Tad Mook Waterfalls from Muang Ngoy
We walked to Tad Mook because we wanted to see the countryside as well as the waterfalls. It's also a good 23 km round trip up and down hills so you need to be prepared for a bit of a workout!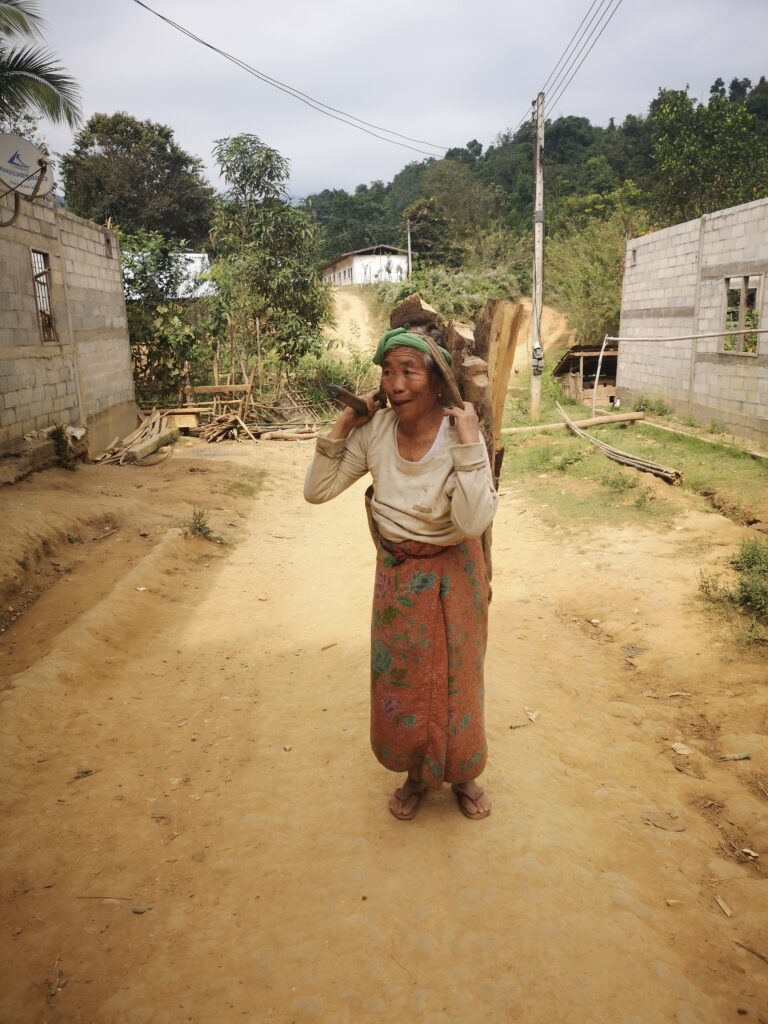 How to walk to Tad Mook Waterfall
It's really easy to find the Waterfalls because to they are off the dusty track between Nong Khiaw and Muang Ngoy. I'd recommend downloading the map of Laos on the Maps Me app which shows the way and works offline.
On the way to the Tad Mook Waterfall
Shortly after heading out from Muang Ngoy you will need to cross a river. We cheated by getting on the back of some local transport to get across the river. We did take our shoes and socks off coming back!
The journey for the first few kilometres follows the river Nam Ou along a dusty trail.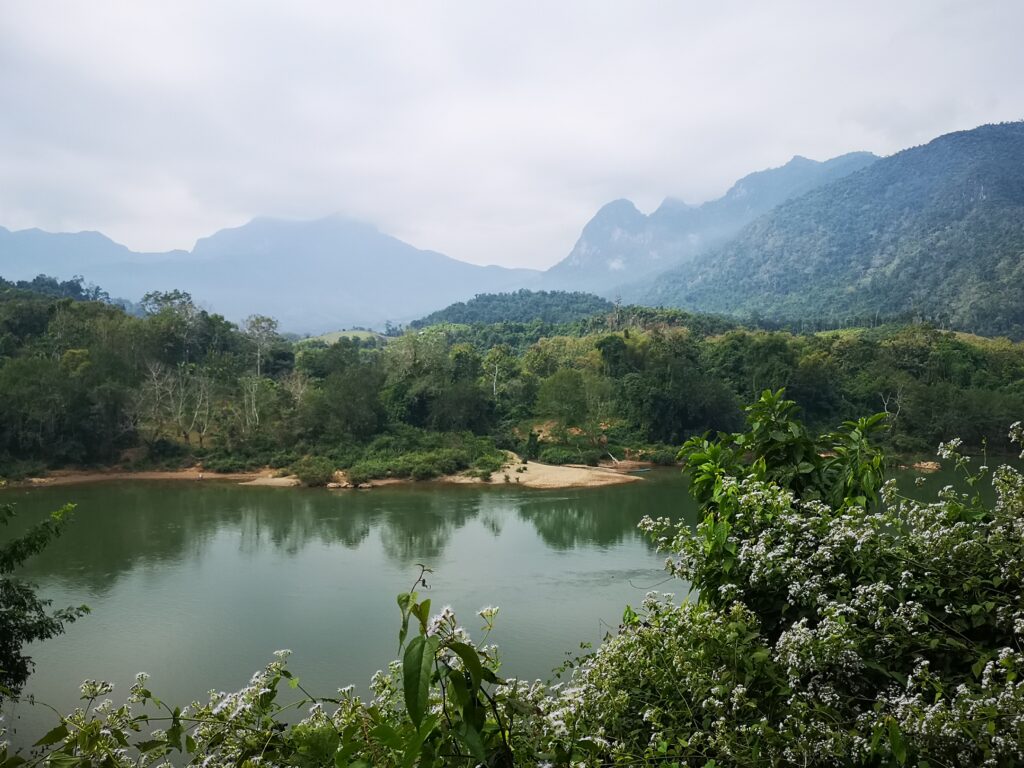 There were some forestry workers taking down trees at one part.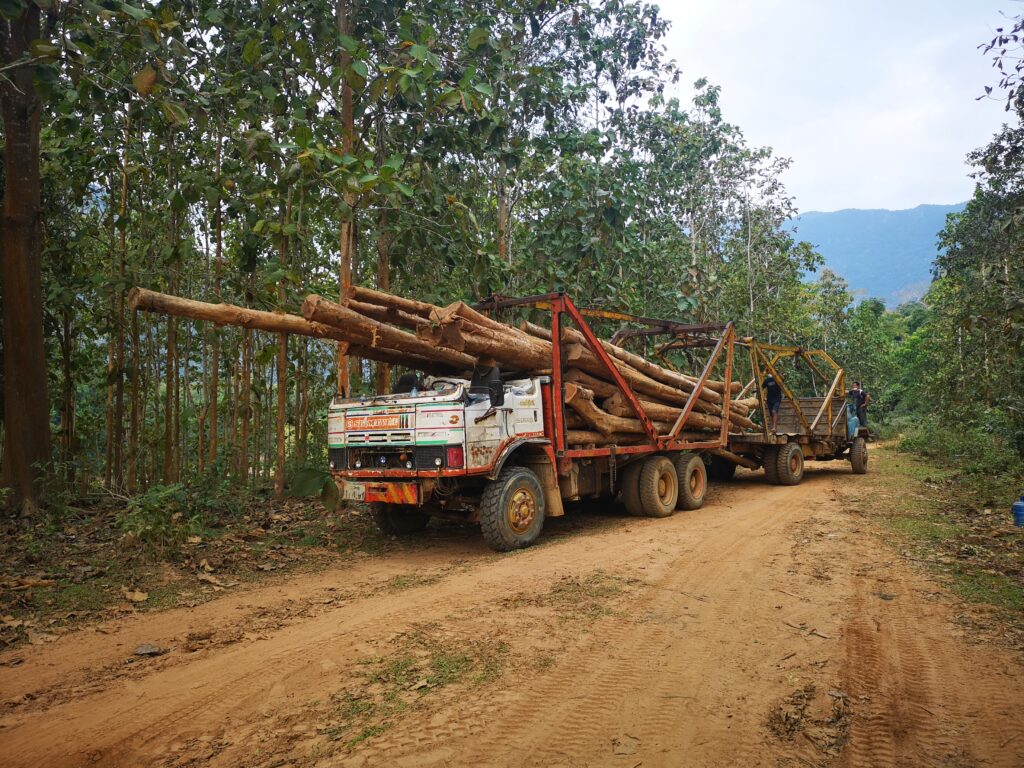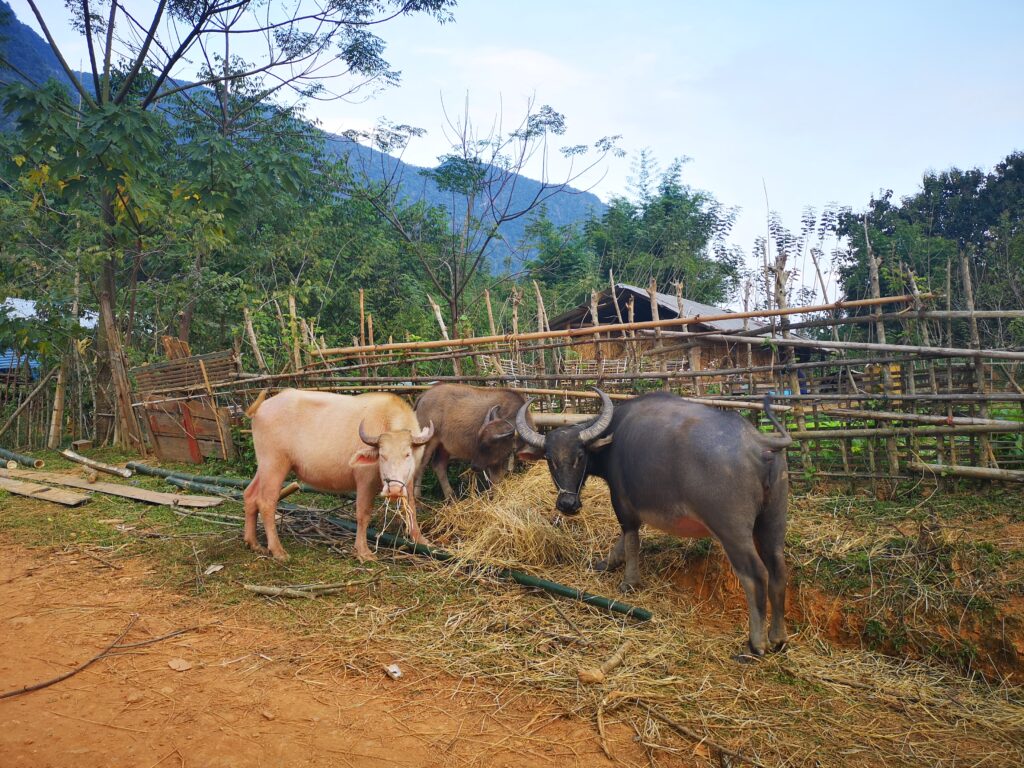 We passed Ban Hatchan village where a party was going on. Laos people do like a few drinks at times!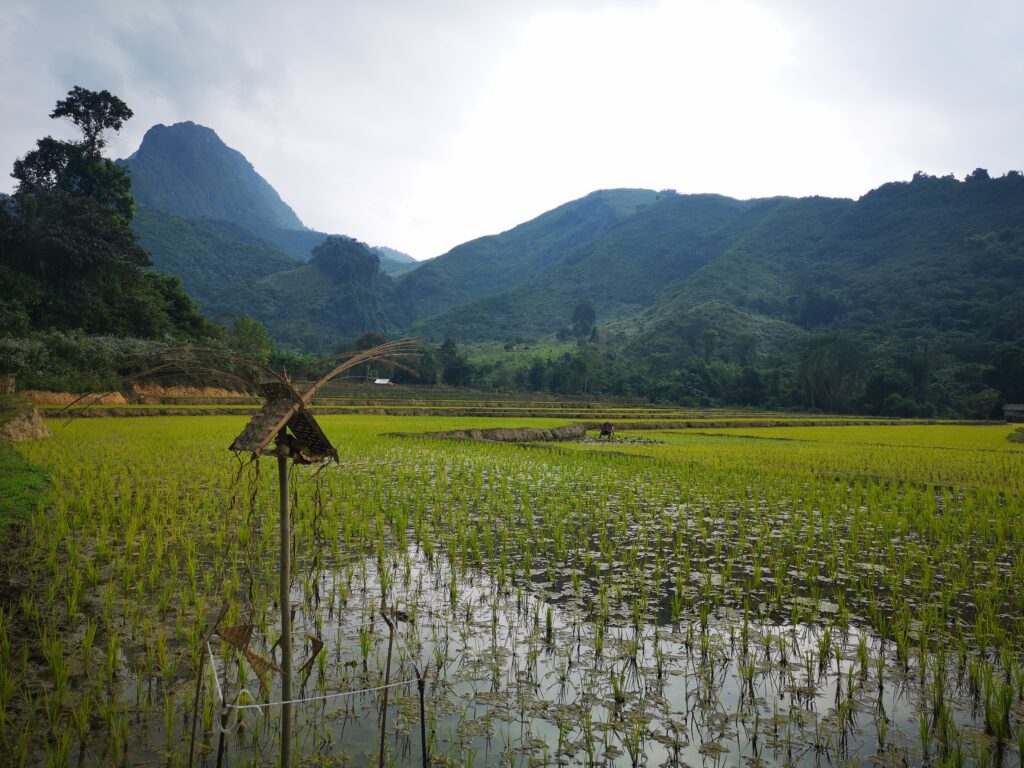 Tad Mook Waterfalls are accessible from Sop Kong village which is about 8kms from Muang Ngoy. The trail to the waterfalls is easy to find on Maps Me. Double check by asking villagers.
The trail then heads away from the river and crosses rice paddies. We had to pay 20,000 kip each to take the trail to the waterfalls.
There's an organic farm and restaurant about 10 minutes after Sop Kong village. We didn't stop because we had a slightly late start and wanted to return before darkness. We also had a bunch of bananas – a travellers lifesaver!
The trail then takes about 15 minutes to reach the Waterfalls. They are about 20 metres high and there's a pool for bathing. It was a cloudy day when we went and not especially warm so no cold dip for us.
We had the place to ourselves for half an hour before a tour group arrived.
The walk back seemed shorter and equally enjoyable. After a long walk a couple of cold beers and a big dinner were had!