We stayed two nights in Phonsavan to visit the Plain of Jars. Of course we wanted to visit the Plain of Jars, but there are other things to see in Phonsavan.
The following is an introduction to sightseeing in the Plain of Jars and other attractions from Phonsavan.
About Phonsavan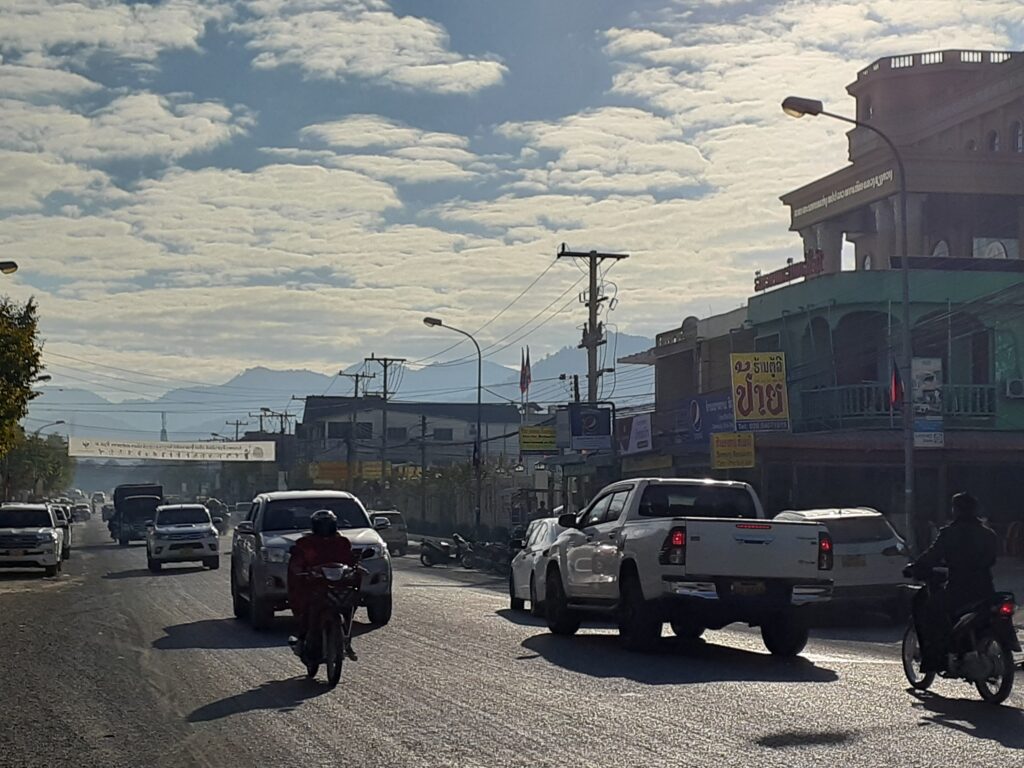 Phonsavan is the capital of Xiengkhuang Province, Laos, and is a relatively new town built in the 1970s.
Its main industries are mining and tourism, and it serves as an access point to the World Heritage-listed Plain of Jars.
The Plain of Jars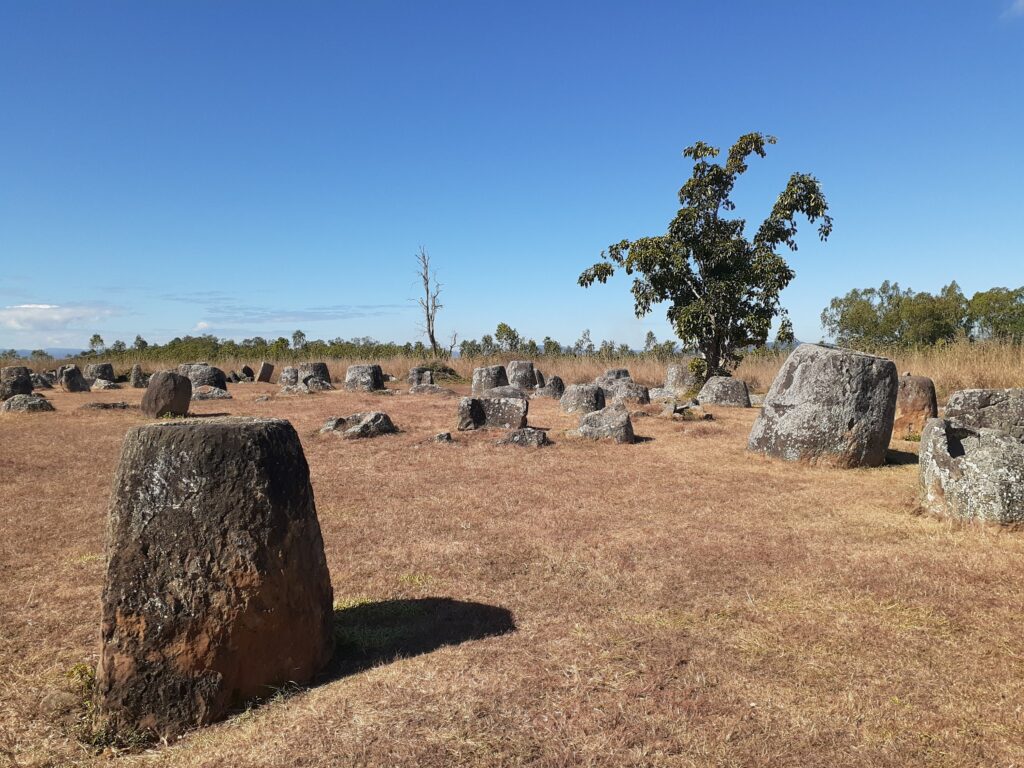 The Plain of Jars is the main reason visitors cometo Phonsavan. You must visit it while you are in Phonsavan.
The Plain of Jars is a mysterious place where a large number of huge stone pots lie on the Plain. The oldest stone pots are thought to date back to 500 BC.
The purpose for which the stone pots were made and why so many are left on the Plain is still unclear. However, research that began in the 1930s has led to the theory that the stone pots may have been used as urns.
There are several tourist sites on the Plain of Jars, with 'Site 1' being the closest to Phonsavan. Site 1 is therefore the most commonly visited by travellers, but we also toured sites 2 and 3, which are not far from Site 1.
Motorbike rental in Phonsavan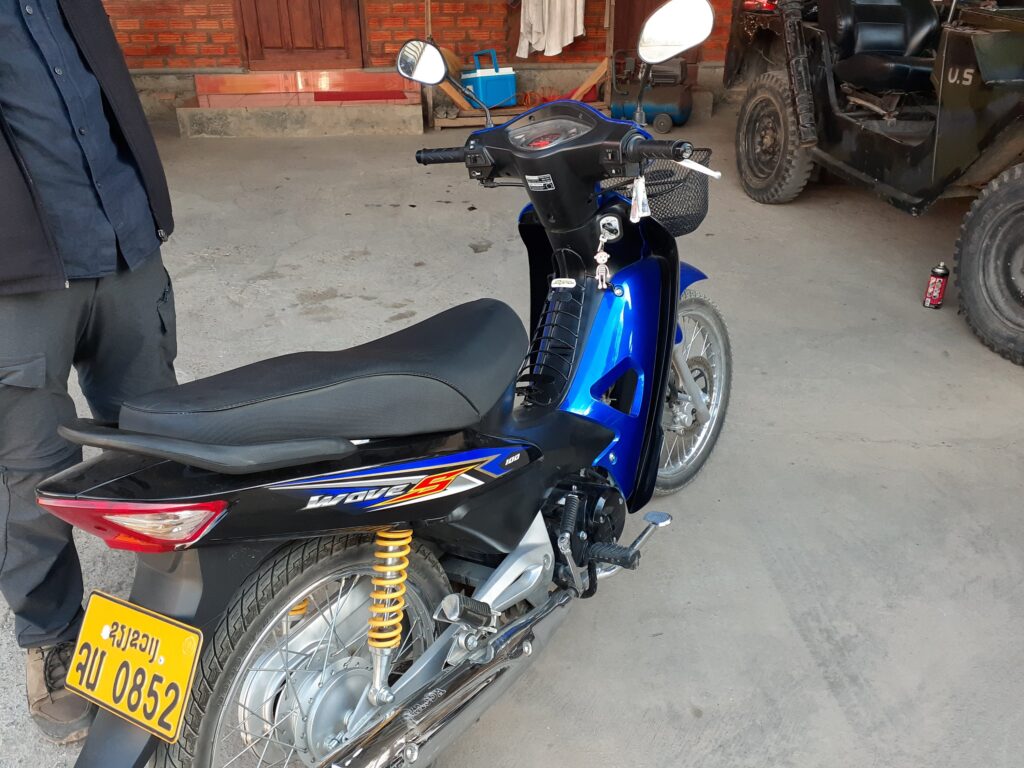 The Plain of Jars Site 1 reachable on foot, but Sites 2 and 3 are too far to walk. Each guesthouse offers tours of the Plain of Jar sites, so you may wish to take advantage of these.
We wanted to get around freely, so we decided to rent bicycles or motorbikes to get around. However, there are significantly fewer places where you can rent bikes, and the only motorcycles we could find were manual bikes.
Neither Chris nor I have ever driven a manual bike, but we had no other choice and took a manual bike after a quick lesson.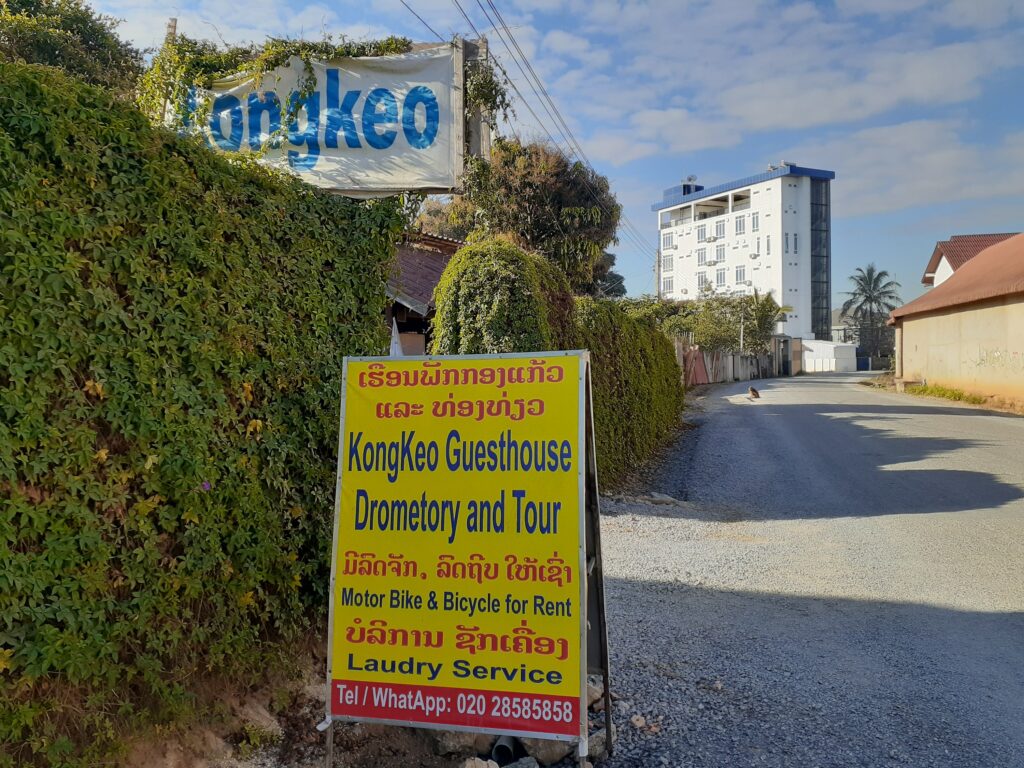 We rented a motorbike at Kong Keo Guesthouse, Tours & Motorbike rental.
Getting to the Plain of Jars from Phonsavan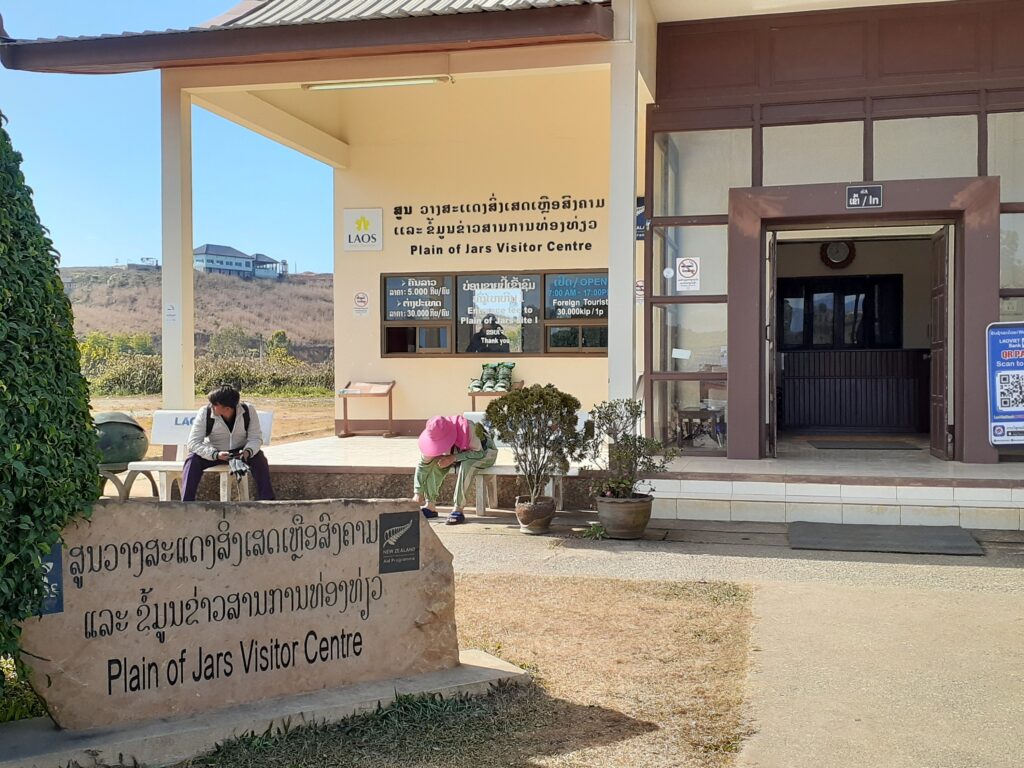 As mentioned earlier, the Plain of Jars has several sites. We visited sites 1, 2 and 3 on this visit. Sites 2 and 3 are located close to each other, so it is recommended to visit them together. The entrance fee for each site was 30,000 kip per person.
We went to the most popular site 1 first. You are charged 3,000 kip for parking. A visitor centre was available so that we could get a better understanding of the Plain of Jars before visiting the site.
Sites 2 and 3 are separated from Site 1; we toured sites 2 and 3 together. See the video for more information.
MAG UXO Visitor Information Centre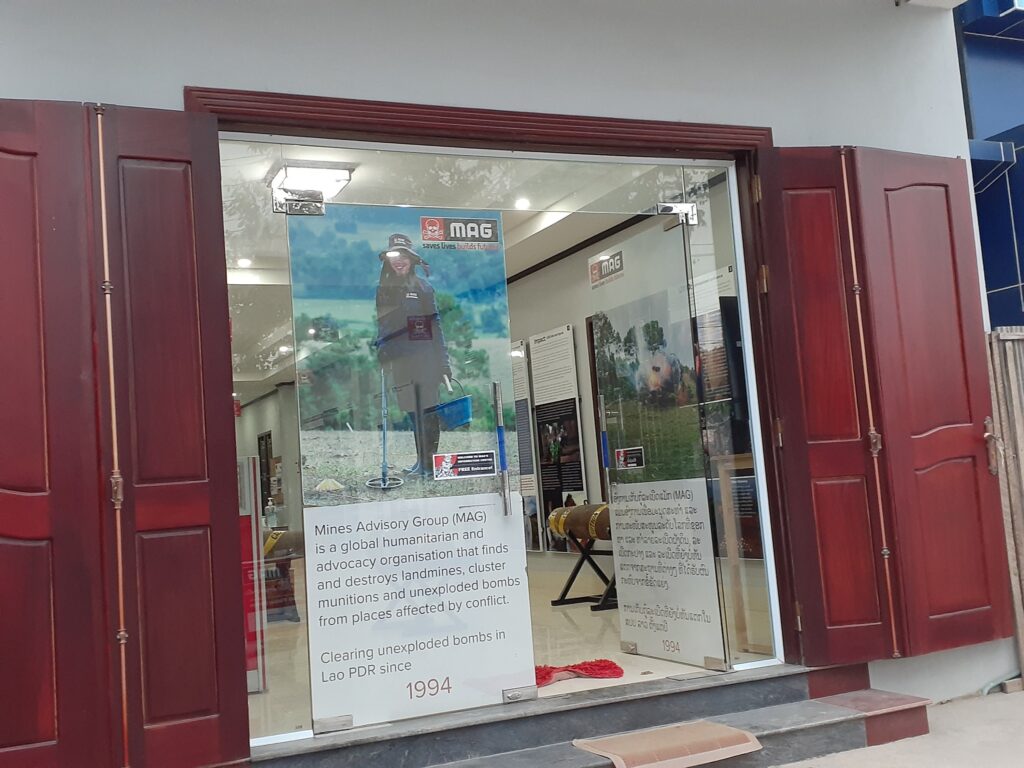 MAG stands for Mines Advisory Group, which carries out activities related to landmine and UXO clearance around the world. Xiengkhuang Province, where Phonsavan is located, was also an UXO and mine remnant area.
The MAG UXO Visitor Information Centre has an easy-to-understand exhibition on MAG's activities in the area. It's terrible to still see the legacy of the USA in Laos. Disgraceful in fact.
Tourist Information Centre
The Xieng Kouang Province tourist information centre has lots of useful information.
We were not able to visit all their ideas, but more information can be obtained from the Xiengkouang Tourist Information Centre.
Accommodation in Phonsavan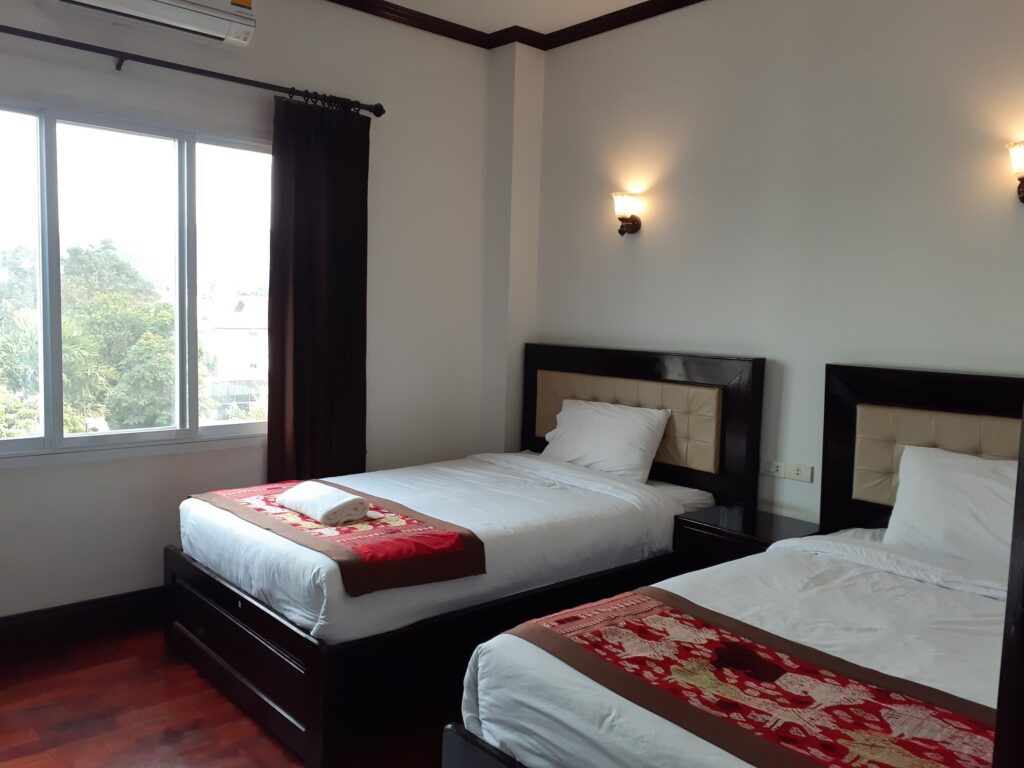 We stayed at the Favanhmai Hotel in Phong Sawan. We happened to go in to use the toilet and found it unexpectedly good value for money, so we decided to stay there. A detailed review and images can be found on Google Maps. $11 USD including breakfast for our walk-in compared to more than $30 USD online! Happy with that!
Dining at Phonsavan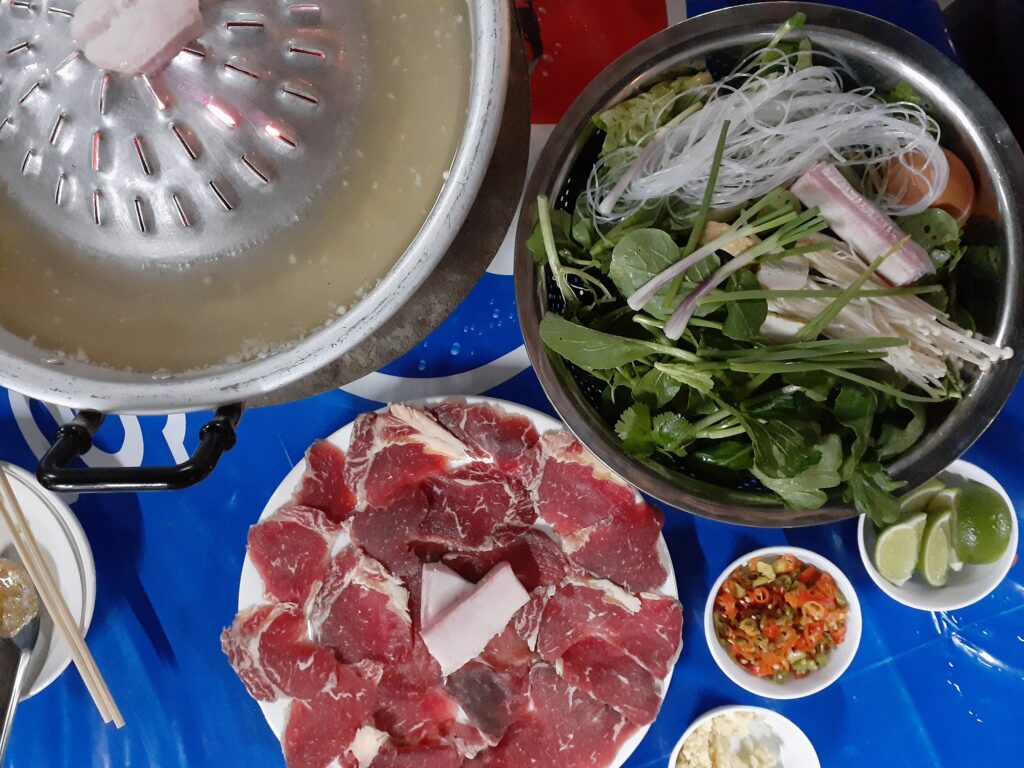 It was cold in Phonsavan in January, so we were treated to hot pot here too – at a restaurant called New Life Hotpot & Sukiyaki. See Google Maps for reviews and images.