You used to be able to take a boat from Luang Prabang to Nong Khiaw, but a dam has blocked that option.   I think the best thing to do is to take a bus from the northern bus terminal.    
Buying bus tickets from Luang Prabang to Nong Khiaw
There are lots of places around town selling minibus tickets which leave at 9am and include a pick up. We were quoted between 120-150,000 kip and decided to find out the real price.
We walked out to the northern bus terminal which took about 40 minutes and they have transport leaving at 9 or 11.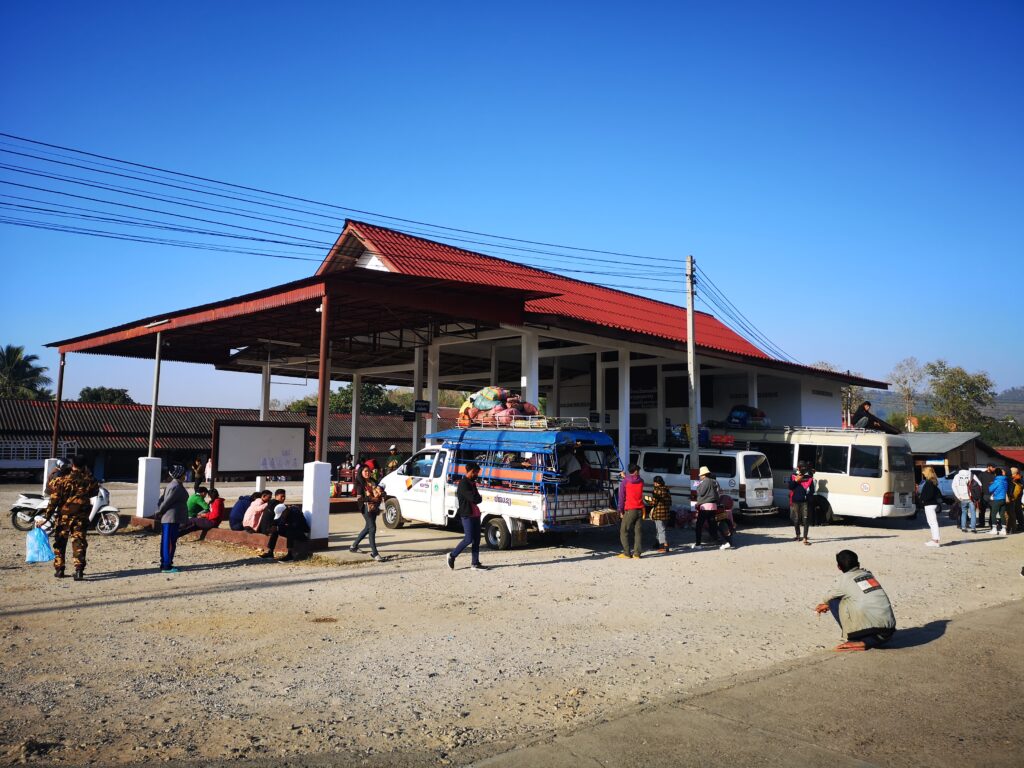 We bought our bus tickets the day before travel and they cost 80,000 kip.  I think you can probably just turn up an hour before and buy a ticket as well.
The bus from Luang Prabang to Nong Khiaw
The bus we took was a coaster which had about 20 seats.  The bus could be bigger or smaller depending on numbers and the day according to the ticket seller.
It's a beautiful journey to Nong Khiaw and took four hours.  We had a side of the road toilet stop half way or so. I'd always recommend trying to go to the toilet anytime you get a chance because you never know when the transport may stop next.
Nong Khiaw bus station
It's a spectacularly positioned bus station and is a few minutes walk from some of the accommodation and a 10-15 walk from the village centre and bridge.