We got lucky when we arrived in Muang Ngoy when we checked into the Saylom Guest House. Fantastic owners and what a view right next to the boat pier! Chilling out and taking some hikes are what to do in Luang Ngoy.
Phanoi Viewpoint
This is a fun thirty minute hike up to a lovely viewpoint above the town of Muang Ngoy. We liked it so much we did it twice! The owner of the land let us use our ticket again. He has a really interesting little farm to wander around too.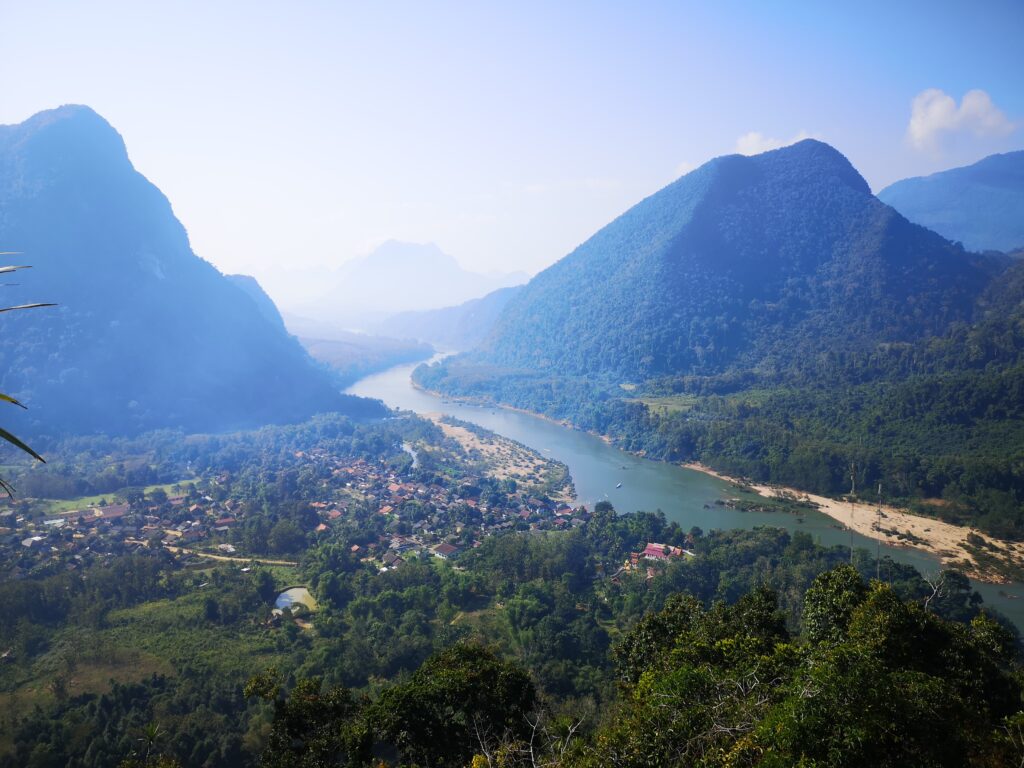 Phanoi Viewpoint 2 and cave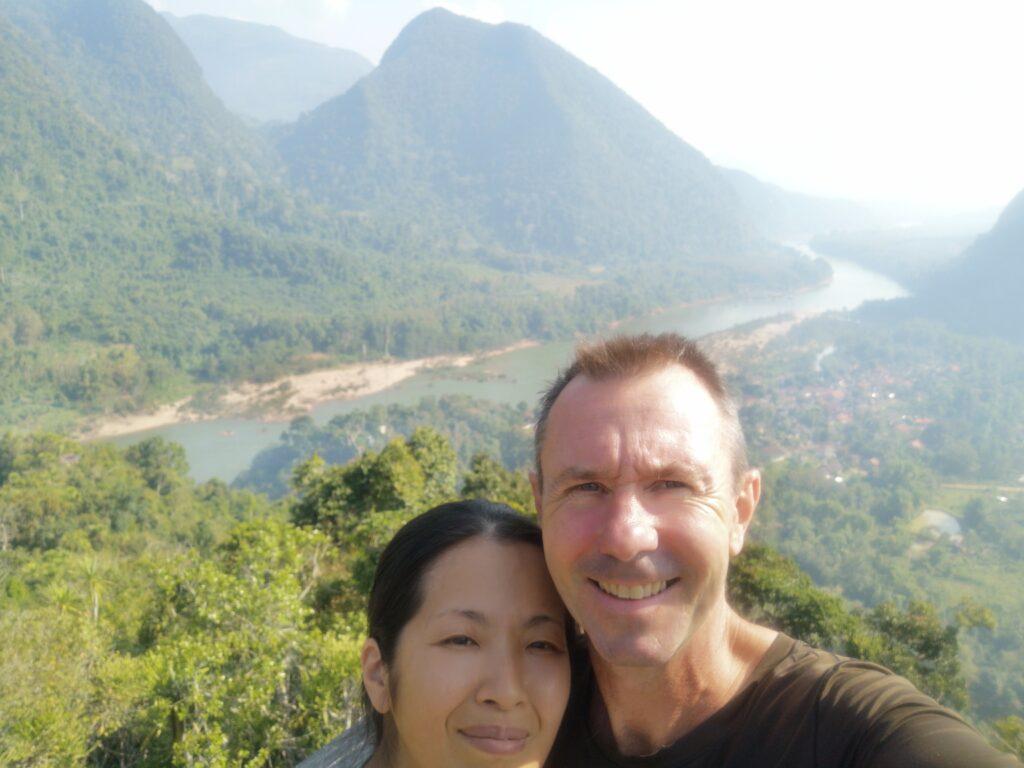 This viewpoint is good hike up and provides some nice views. On the way up there is the Buddha Cave which you can wander into. The view is nice and the cave is ok.
Market
Every ten days there is a lively market which we were lucky to observe. People come from all the surrounding 'villages'. It's good to go early and come back at different times. Staying at Saylom Guest House provided us with a great spot to watch people arriving by boat.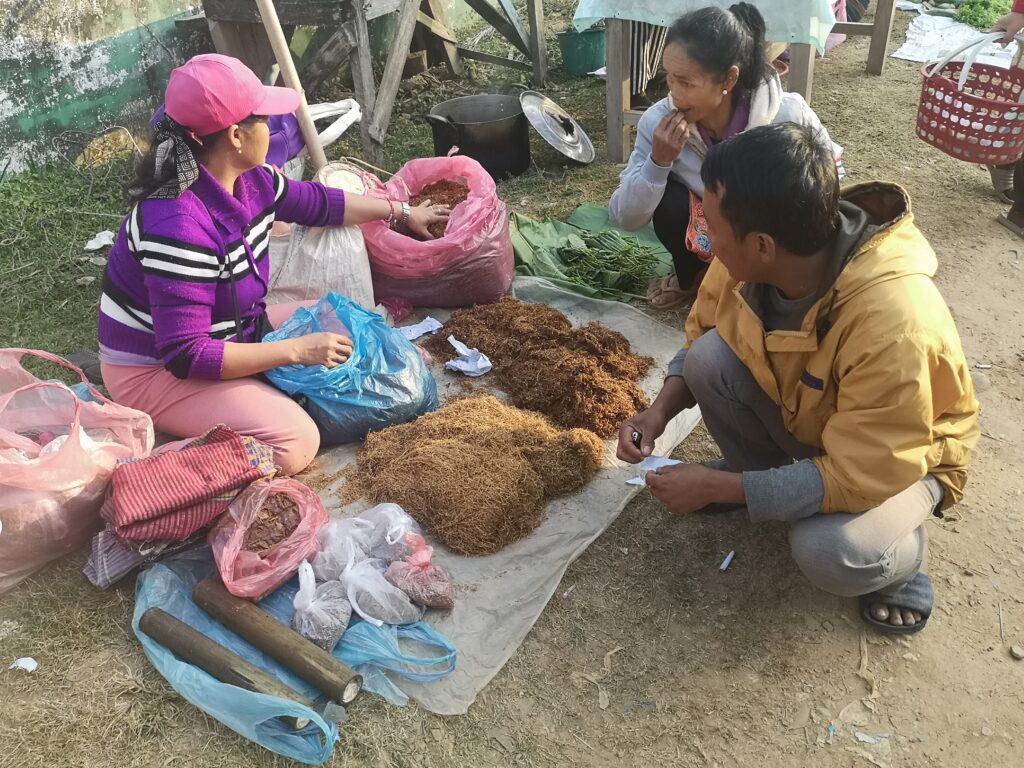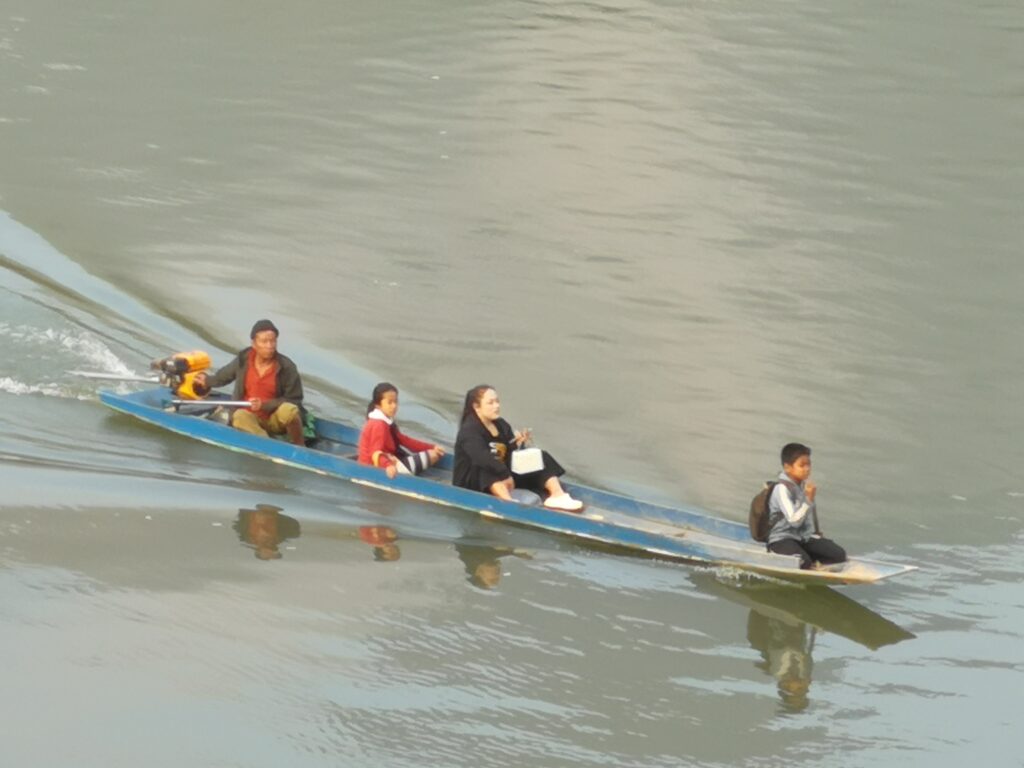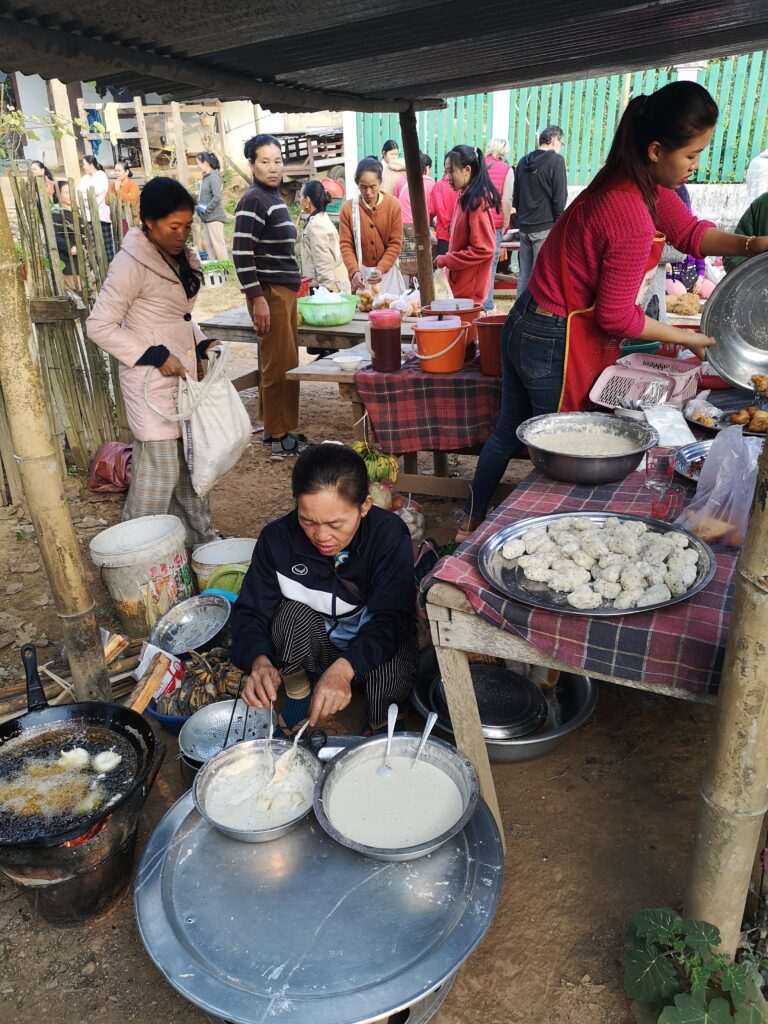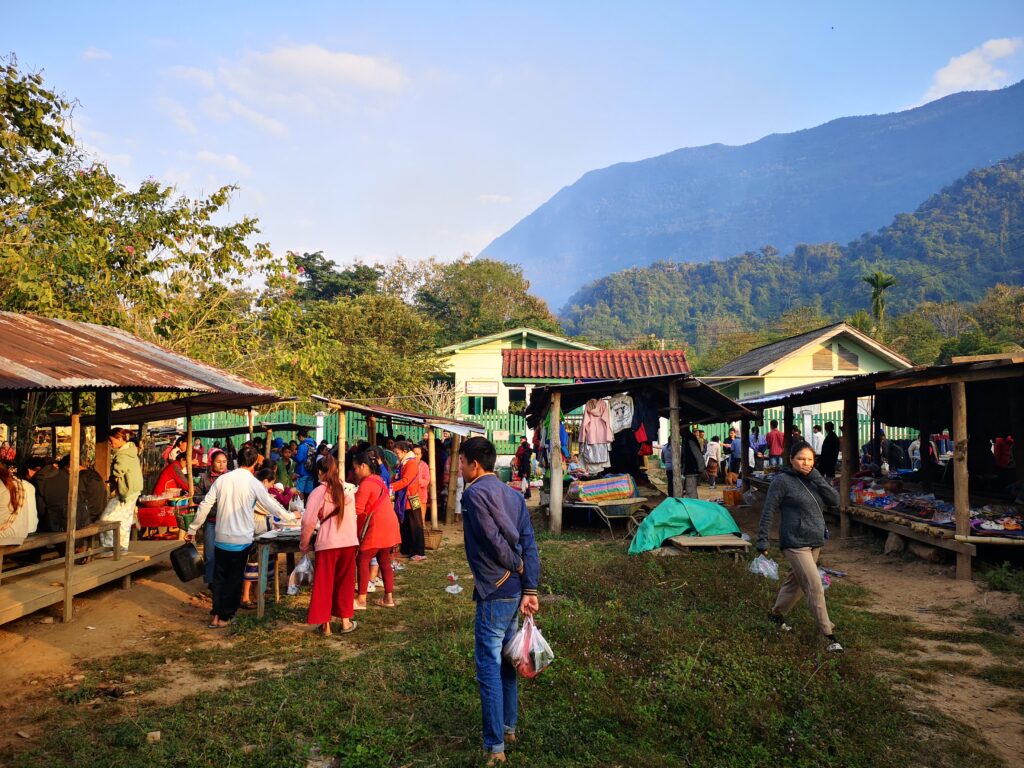 Tham Kang Cave and villages
We had a walk out to the cave, bit stopped our walk there. We didn't feel the cave was so interesting and it was quite late so the arbitrary tax being charged to continue walking stopped us.
Tad Mook waterfalls
We walked out to these waterfalls which was a 23km roundtrip. The details are covered in another blog.