Getting from Yerevan to Tbilisi is easy and cheap using public transport. We took the night train from Tbilisi to Yerevan, but decided to take a minibus (mashrutka) back. It's much cheaper and also much quicker.
Minibus departure point and costs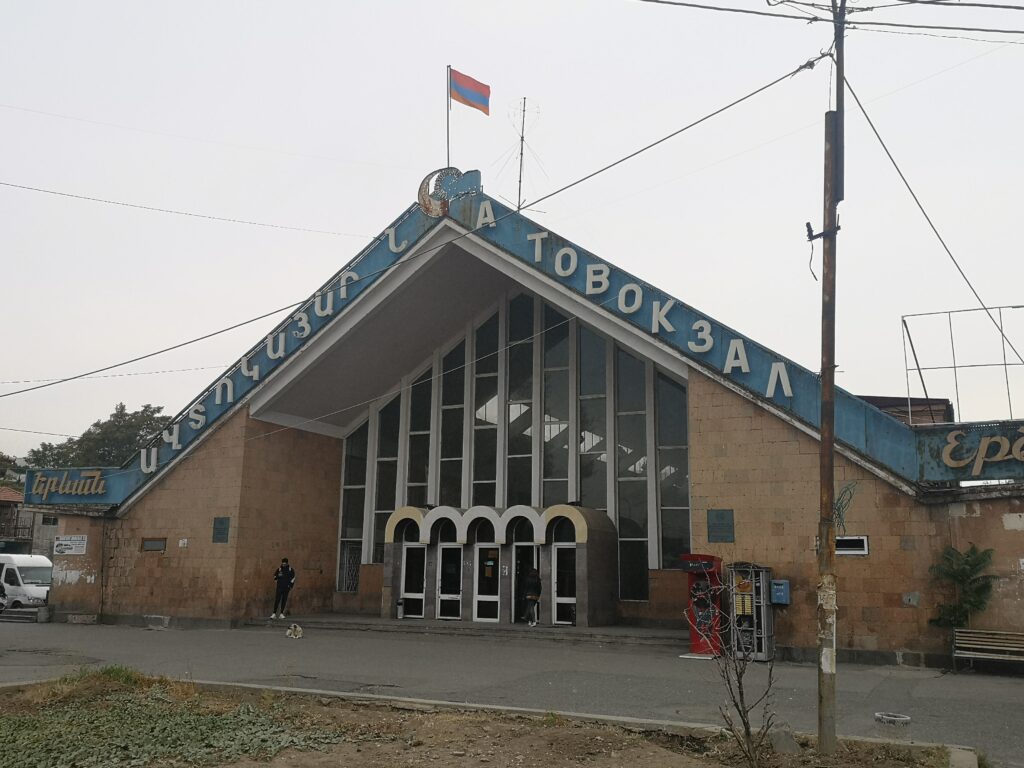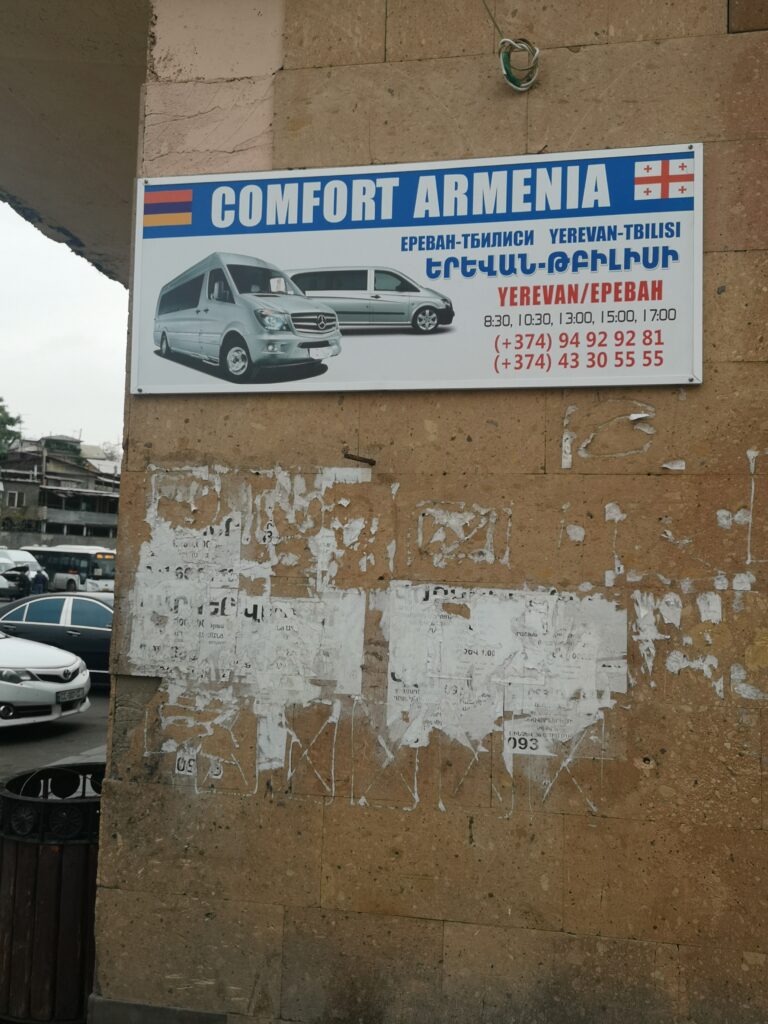 There are several departures a day from the Kilikia Station which is in effect the Central Bus Station. It's a thirty minute walk from the centre of Yerevan or you can take a bus or taxi.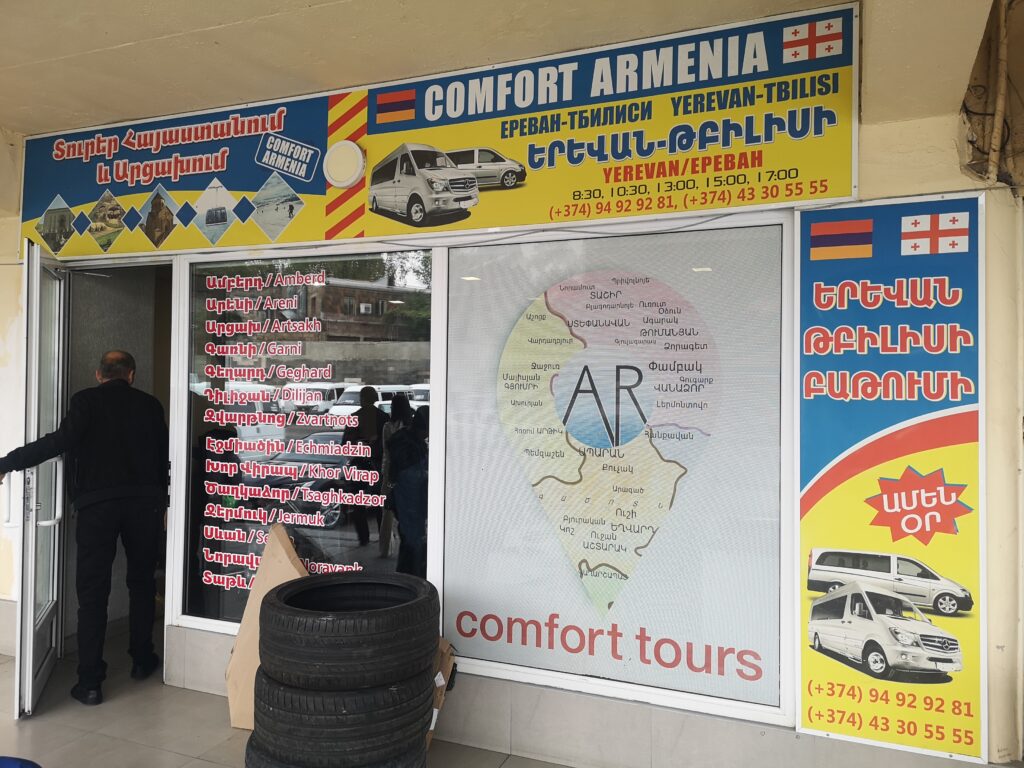 There are frequent departures and we went with the 'Comfort' Minivan. We had called the day before to book our places, although to they seemed to add an extra minivan because there were so many people, almost all Russians.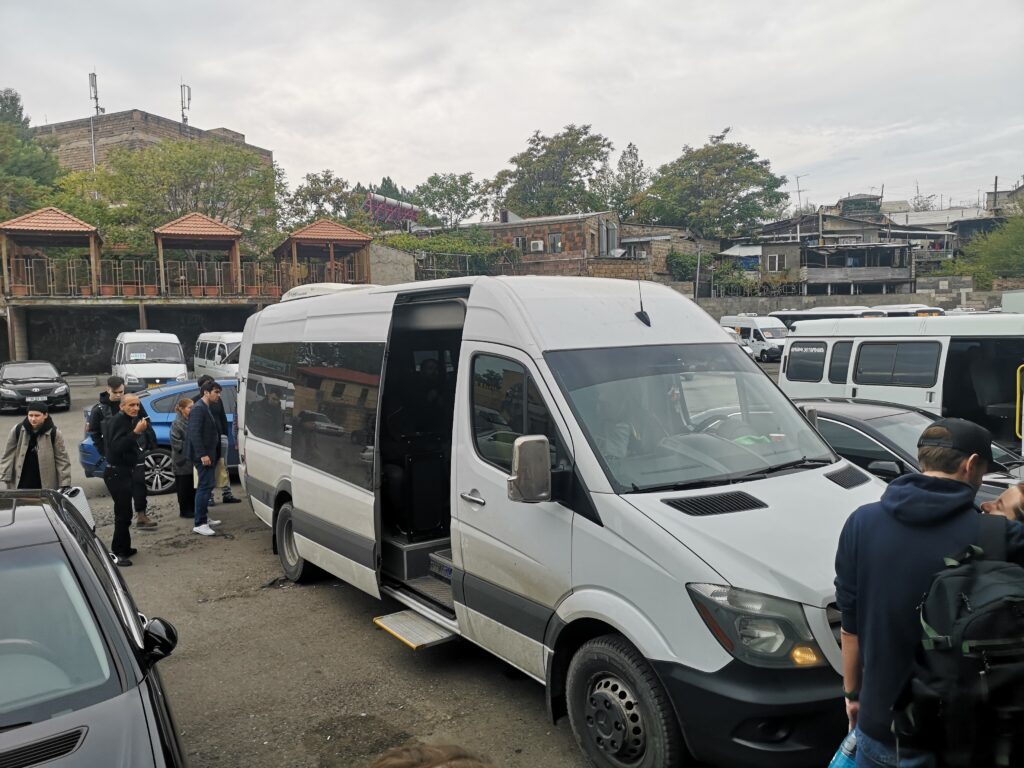 The ticket cost 8,000 Armenian Dram which is 20 USD.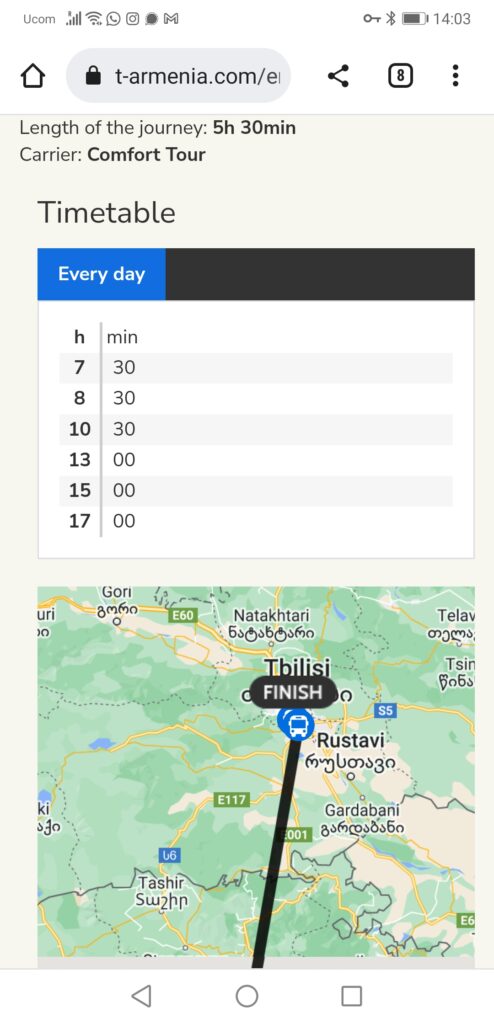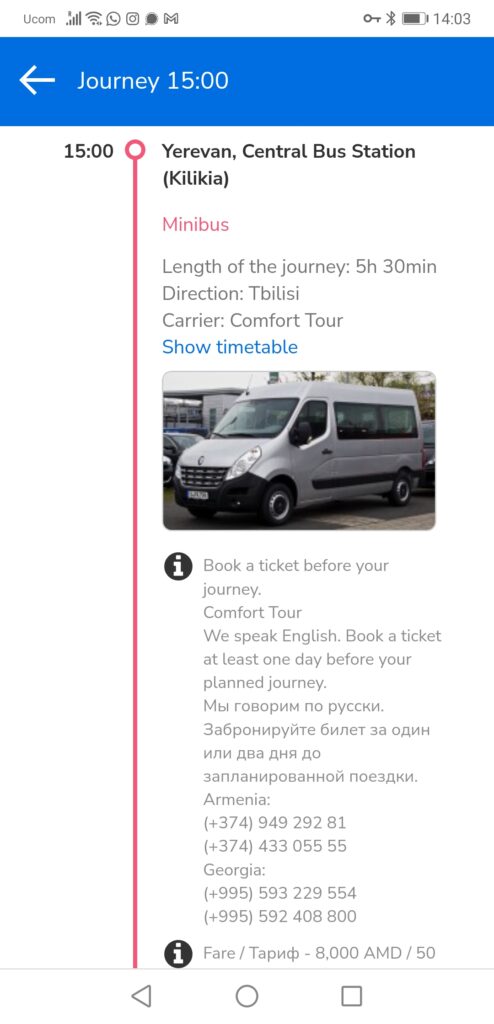 Journey from Yerevan to Tbilisi
The bus was scheduled to leave at 13:00, but left at 13:15. There were a lot people so we were careful to alight the minibus as quickly as possible to get good seats.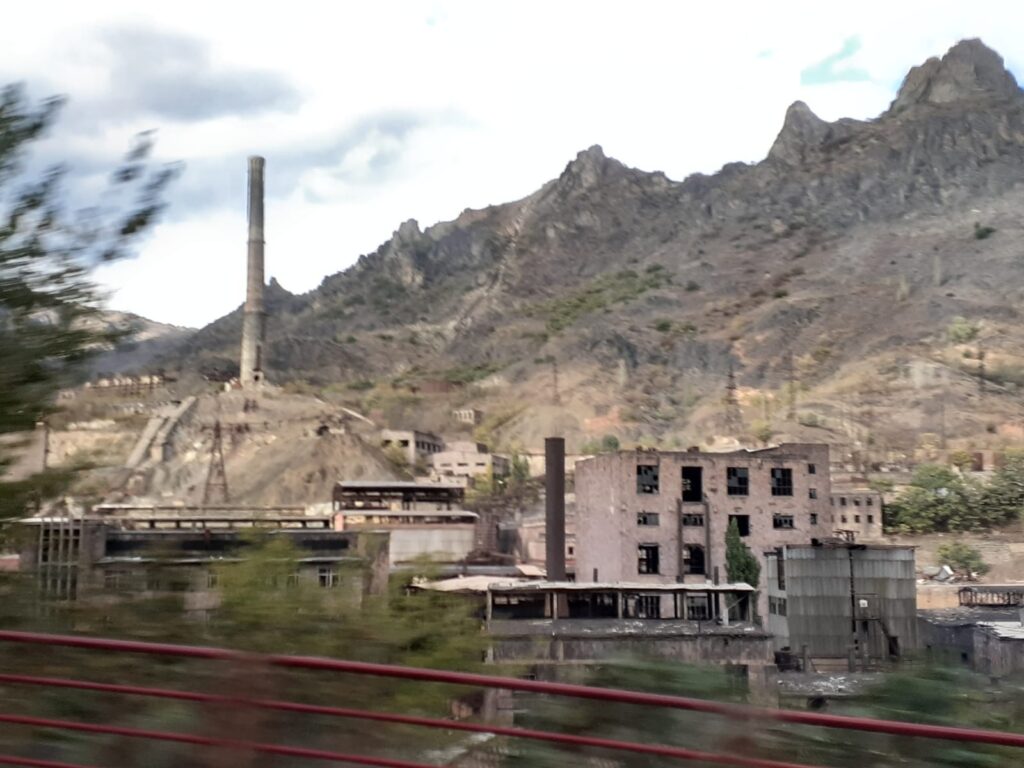 The driver was really quite sensible and I didn't see him take any unnecessary risks which is somewhat unusual in this part of the world.
We stopped after two hours for lunch before continuing our journey for about 2,5 hours until the border. It's a very nice journey through rugged mountains. We didn't go the Lake route which passes close to the Azerbaijan border. Unfortunately the conflict between the two countries continues.
You also go through several abandoned or semi abandoned towns. These were towns where industries were supported during the Soviet times, but are now closed because they don't make money.
Exiting Armenia and entering Georgia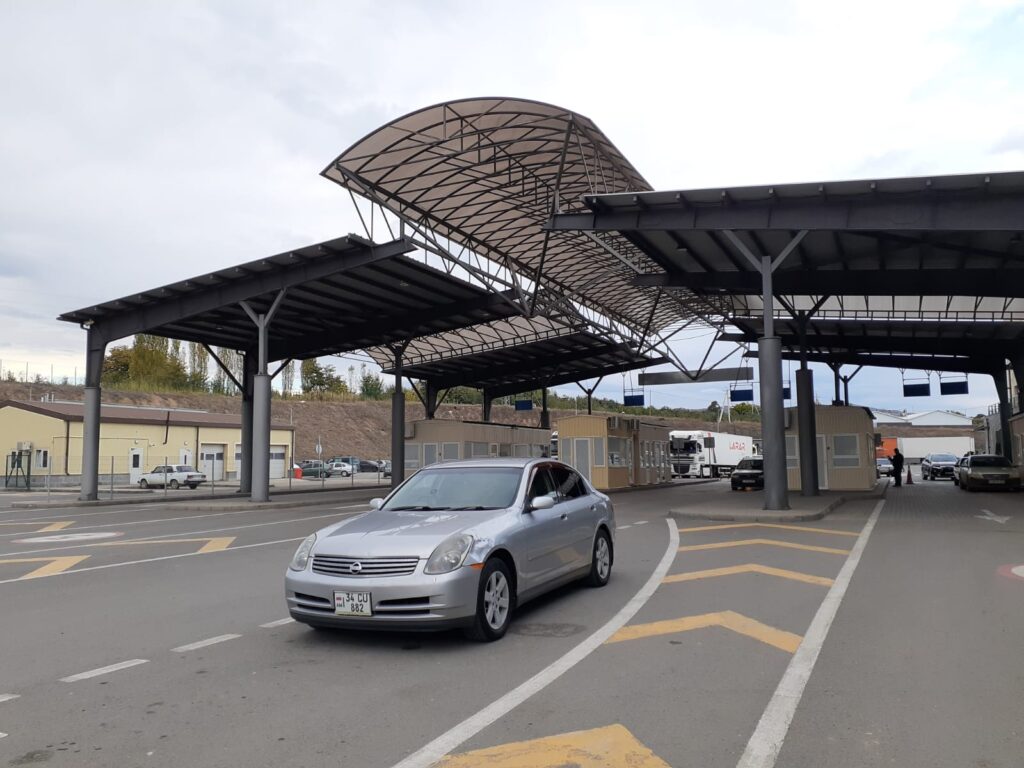 Exiting Armenia is really easy, as all you do is disembark from the minivan, queue up five minutes to get your exit stamp and then get back on the transport the other side of Armenian Immigration. We had to wait a few minutes for a Russian family to get through.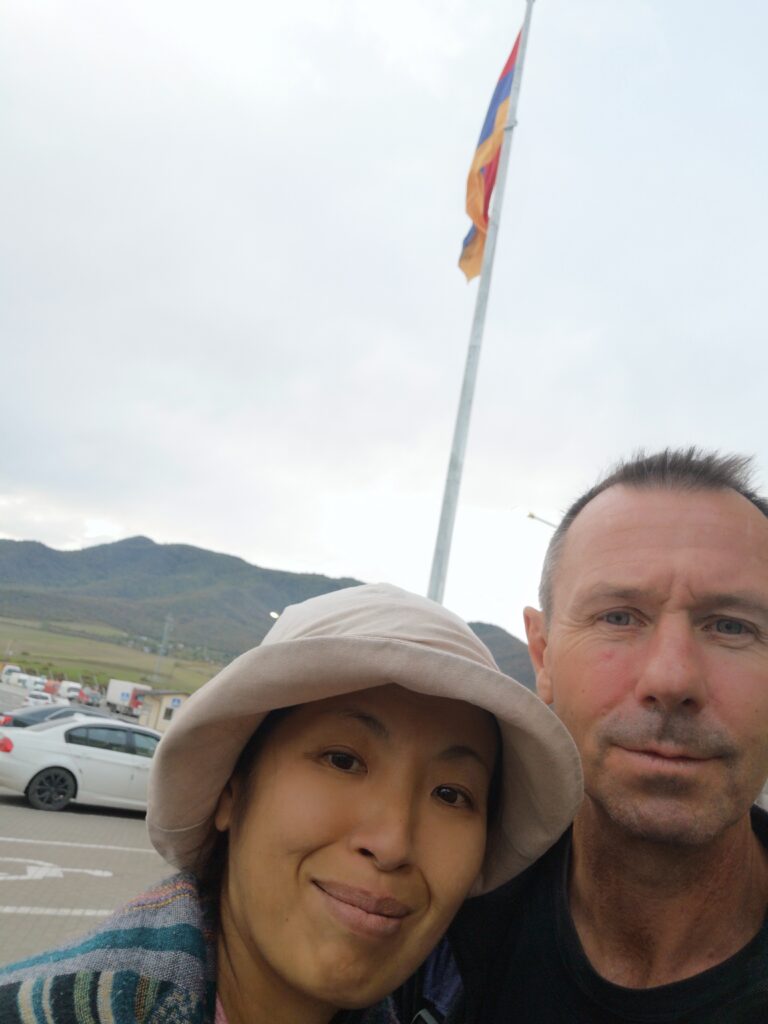 The minivan then continues a few hundred metres before you get to Georgian Immigration. Everybody has to go through this border with all to their bags. We got off quickly with our bags, which were with us on the minivan, and went straight to Immigration. We got our entry stamps and continued on to get on the minivan.
Where does the Yerevan to Tbilisi minivan arrive?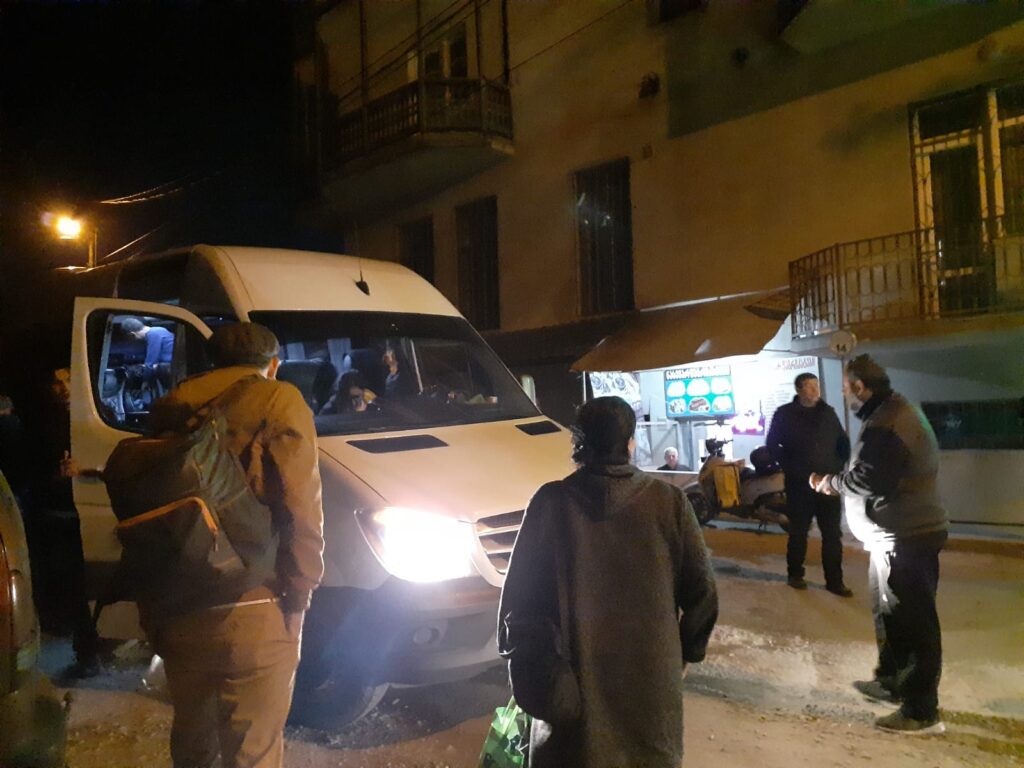 After Immigration it took about an hour or so to arrive at Avlabari Metro Station. We got off and walked the 500 metres to the Light House Hotel.
The total journey time from Yerevan to Tbilisi was 6 hours. A scenic and good value ride!