On our first full day in Georgia we hitchhiked up to Sapara Monastery which is 12 Kms outside of the town where we were staying, Akhaltsikhe.  There is no public transportation there as it's at the top of a mountain.
How to get to Sapara Monastery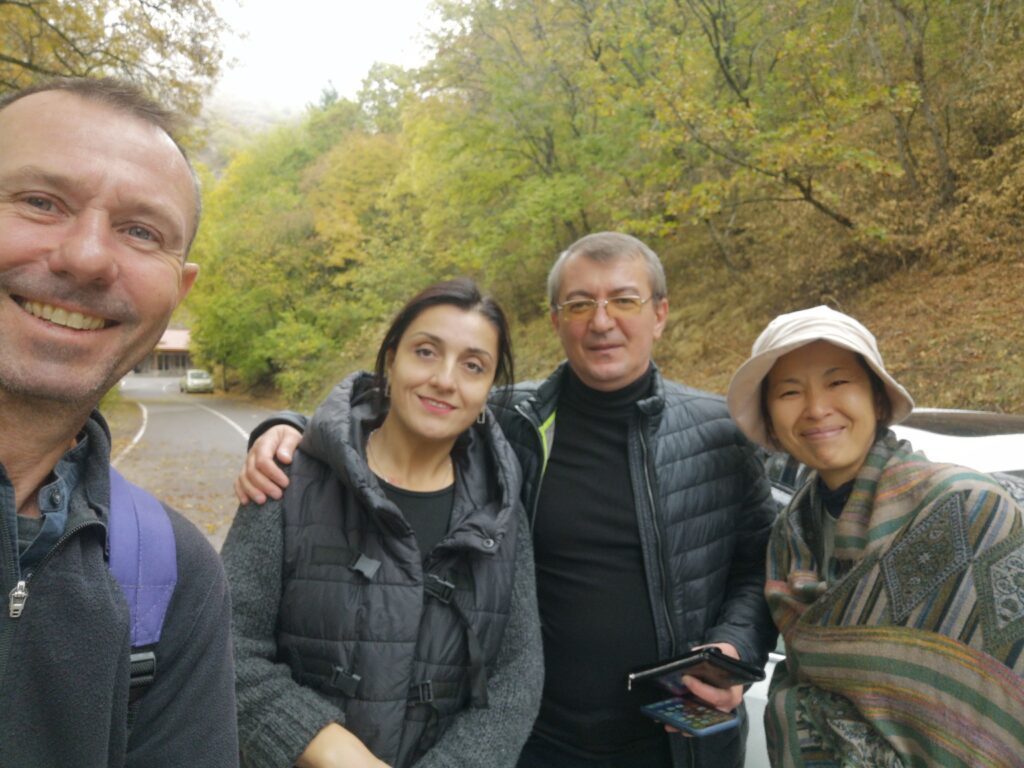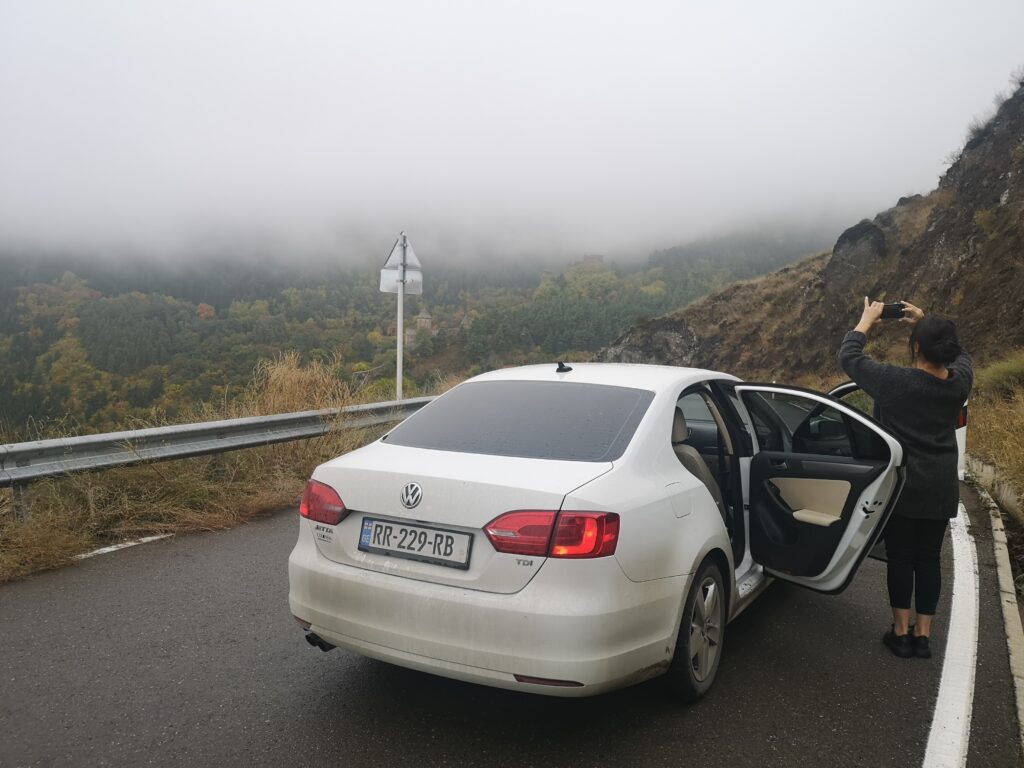 Your options to get to Sapara Monastery are to take a taxi or hitchhike.  We decided to hitch hike and after walking about 4-5 Kms a car stopped and picked us up.  It had started to rain a little bit and so we were particularly grateful for the lift.
The scenery climbing up through the mountains to the Monastery is quite beautiful.
Sapara Monastery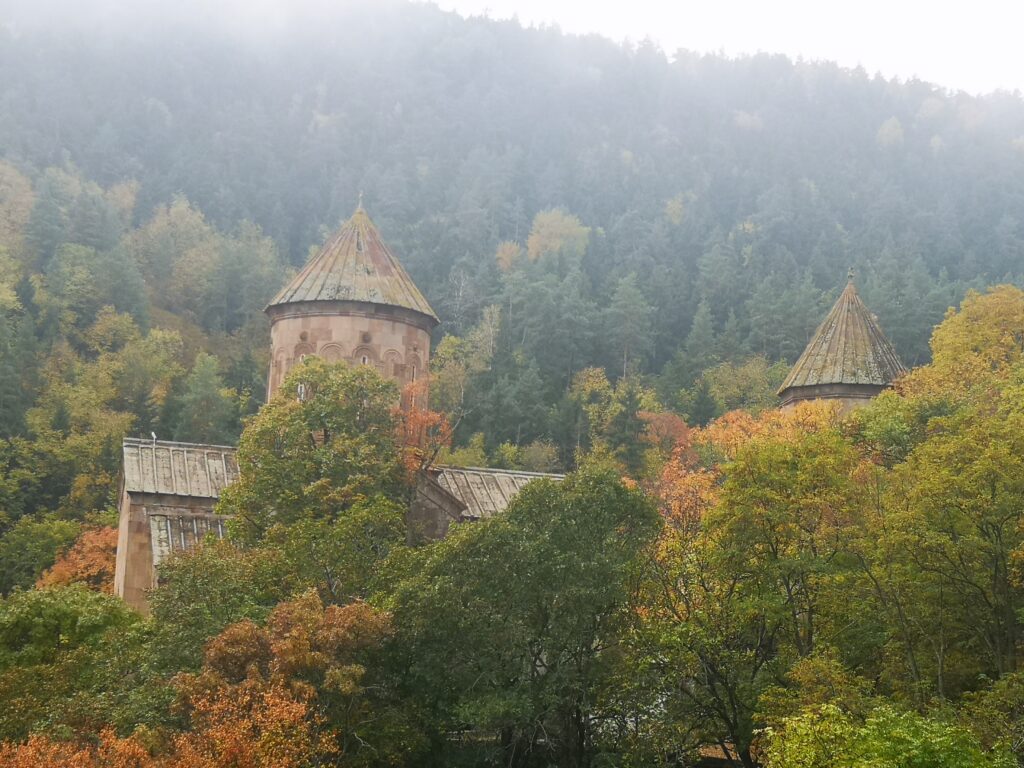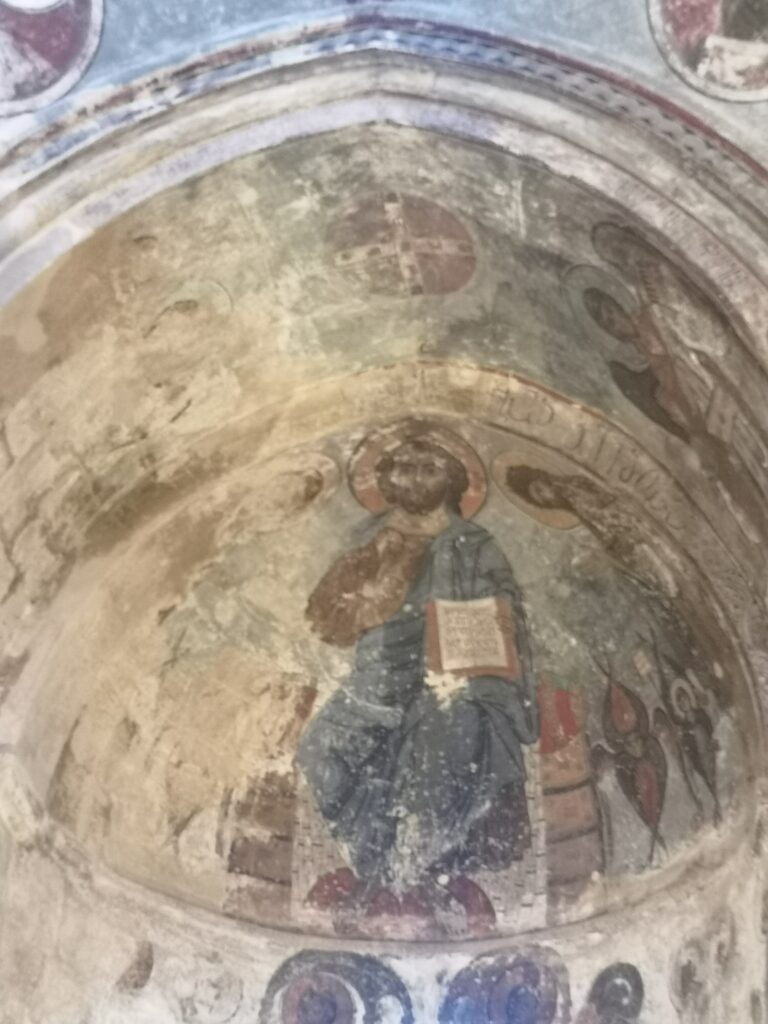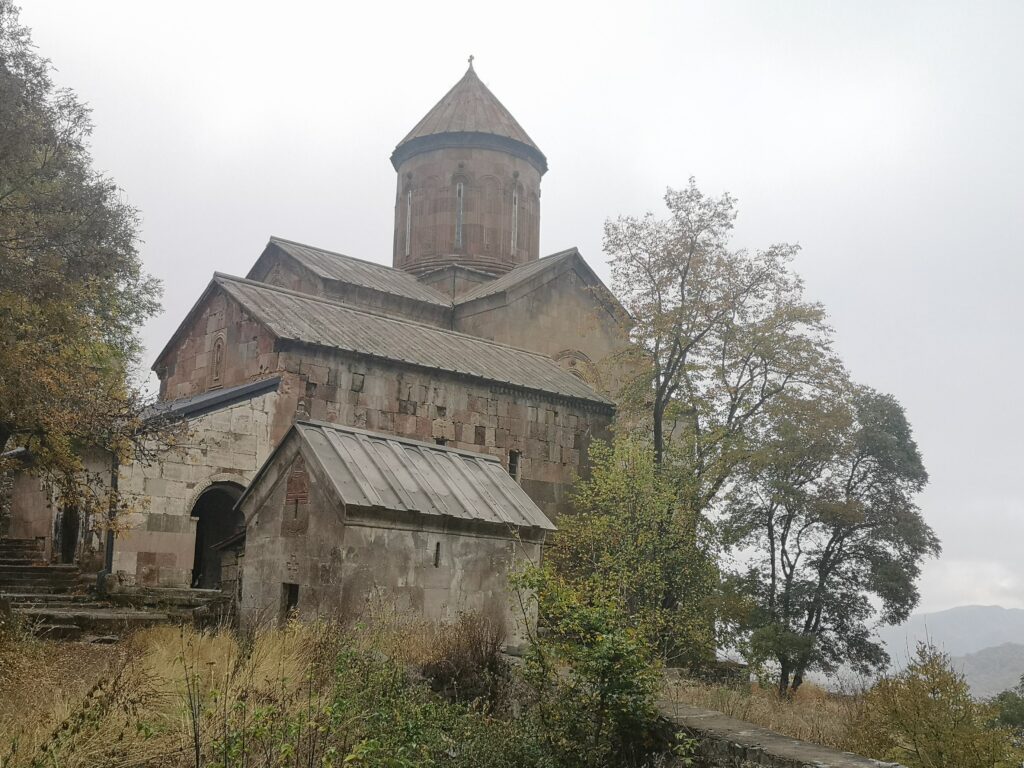 The Church and Monastery at Sapara are located high up in the mountains and are a very peaceful place to visit, if the firing range is not in action. More of this in a moment.
The exterior of the Church is nothing special, but inside is a joy to behold!  Outside of the church there is a sign saying no photography inside, but the couple who had given us a lift up were taking lots of pictures.
I asked the priest who was 'on duty' and he spoke in English telling me it was 'no problem '.
The Fortress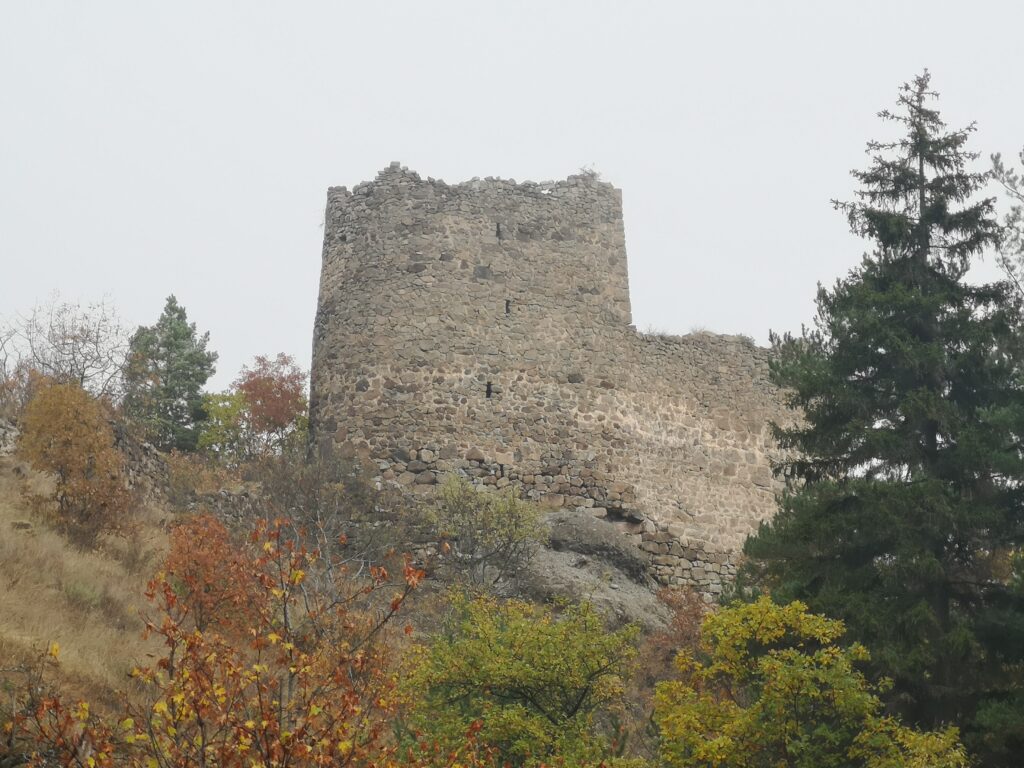 Immediately above the Church and Monastery there is an abandoned Fortress which you can climb up to for stunning views.
Sapara is a beautiful place and should be also be a peaceful place. It was most of the time we were there, but lower down the valley there's a firing range where you can go and play at being tough. The pounding sounds were not thunder!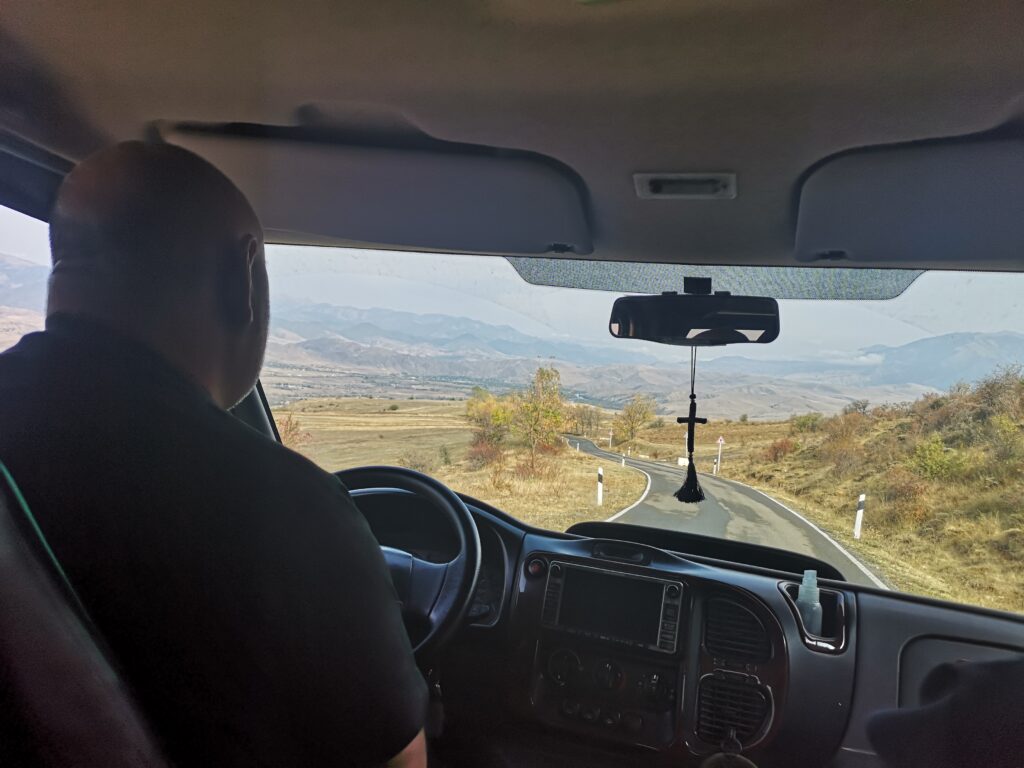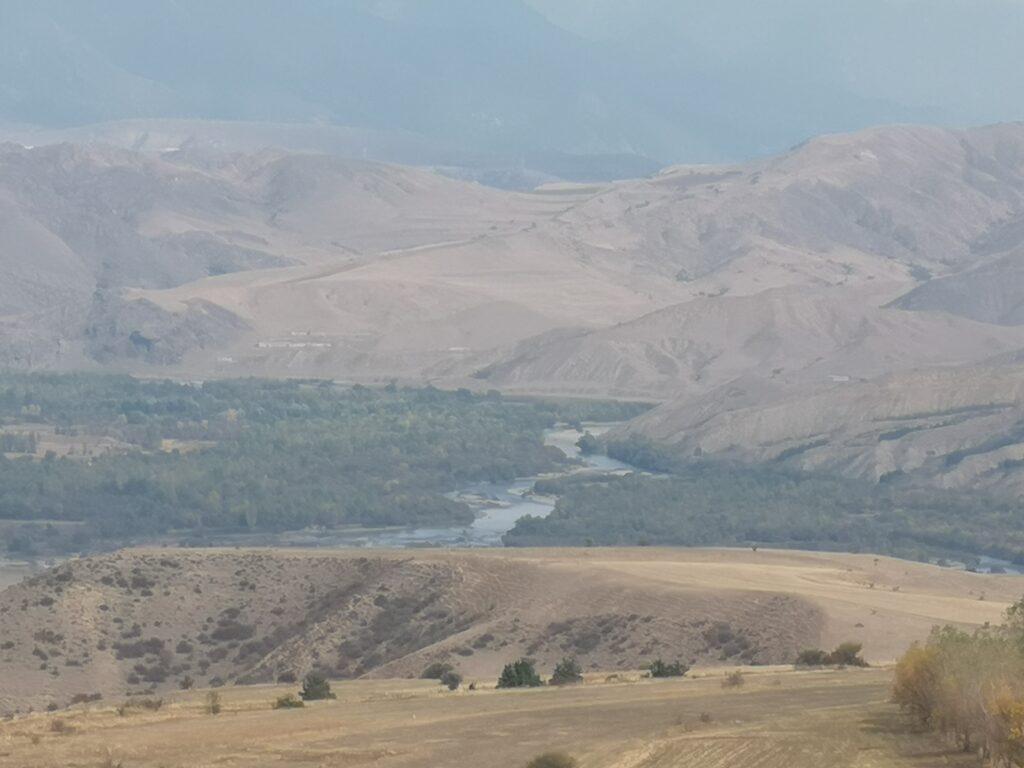 After our visit we walked down for 5-6 Kms when the first vehicle we had seen coming down pulled up and gave us a lift. It was a minivan with ne seats in the back, but the cardboard on the floor made our journey a bit more comfortable.