We took the very comfortable night train to Yerevan from Tbilisi and arrived at 06:55. Ruben, a good friend who I had not seen for more than 10 years came to pick us up and took us on a tour outside of Yerevan to Lake Sevan and Diljian. We then spent from Saturday evening until Monday lunchtime in Yerevan. It was great to see Ruben and be back in Armenia!
Lake Sevan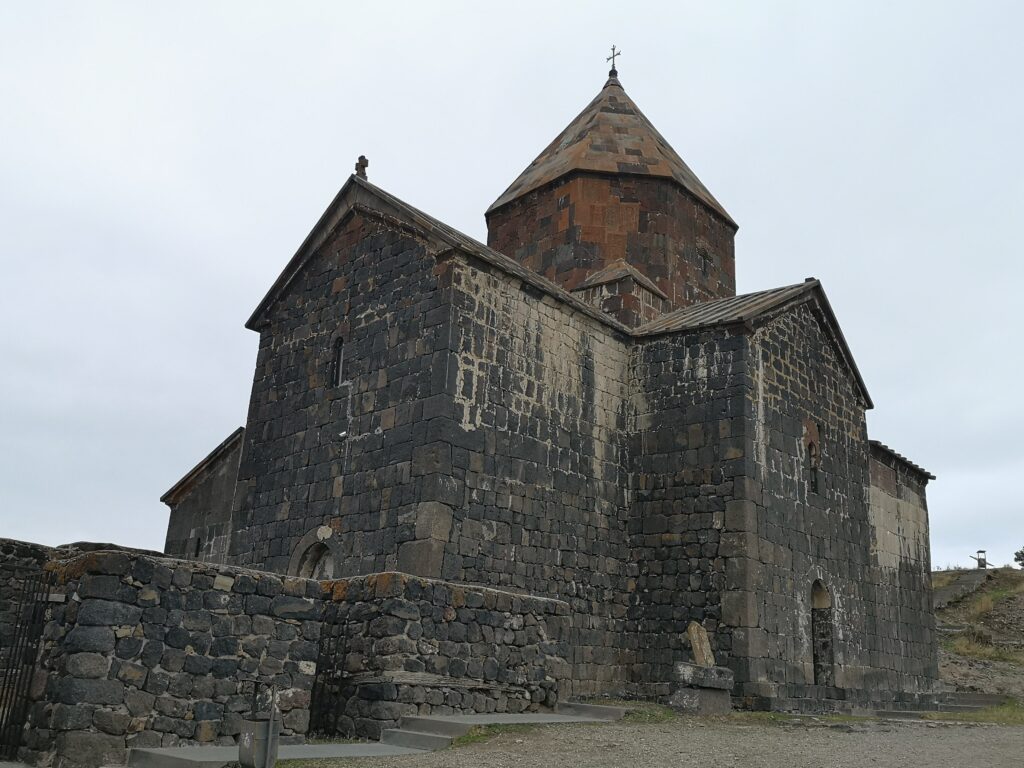 This is a beautiful lake, around 2,200 metres above sea level, and about one hour from Yerevan. The journey was an excellent one especially because Ruben's wife had made us boxes of fruits and cakes, as well as very good coffee in a flask. It was so thoughtful!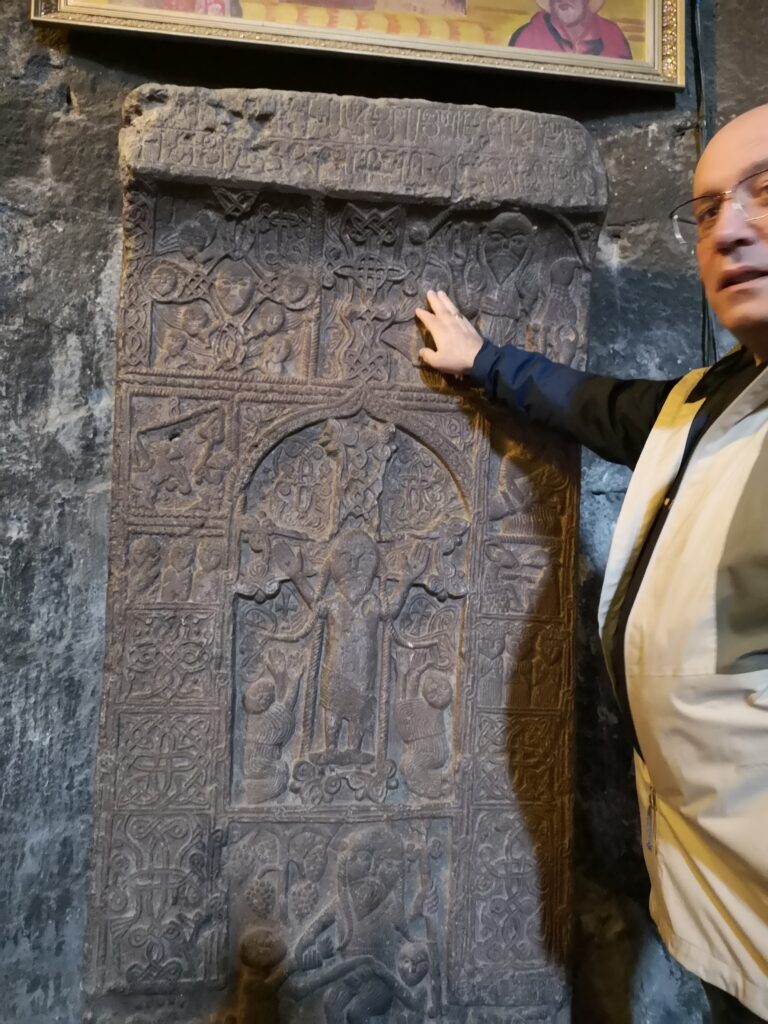 We first went to a several hundred year old church at the top of Lake Sevan Peninsula before going for a feast at a lunch at a lakeside restaurant.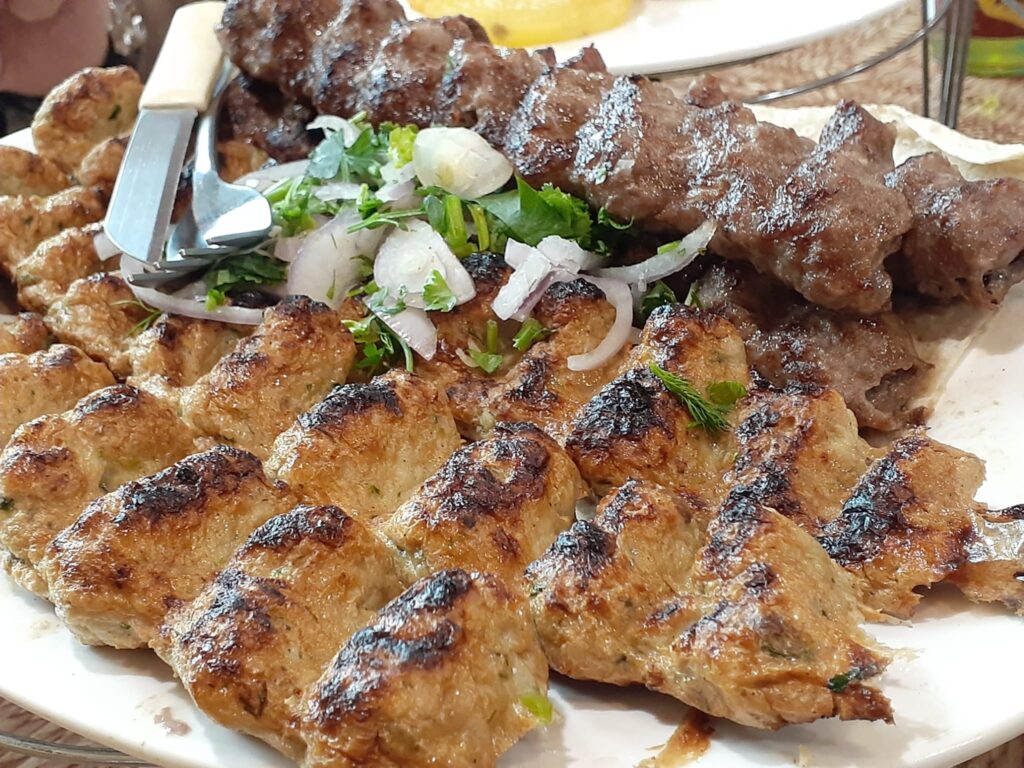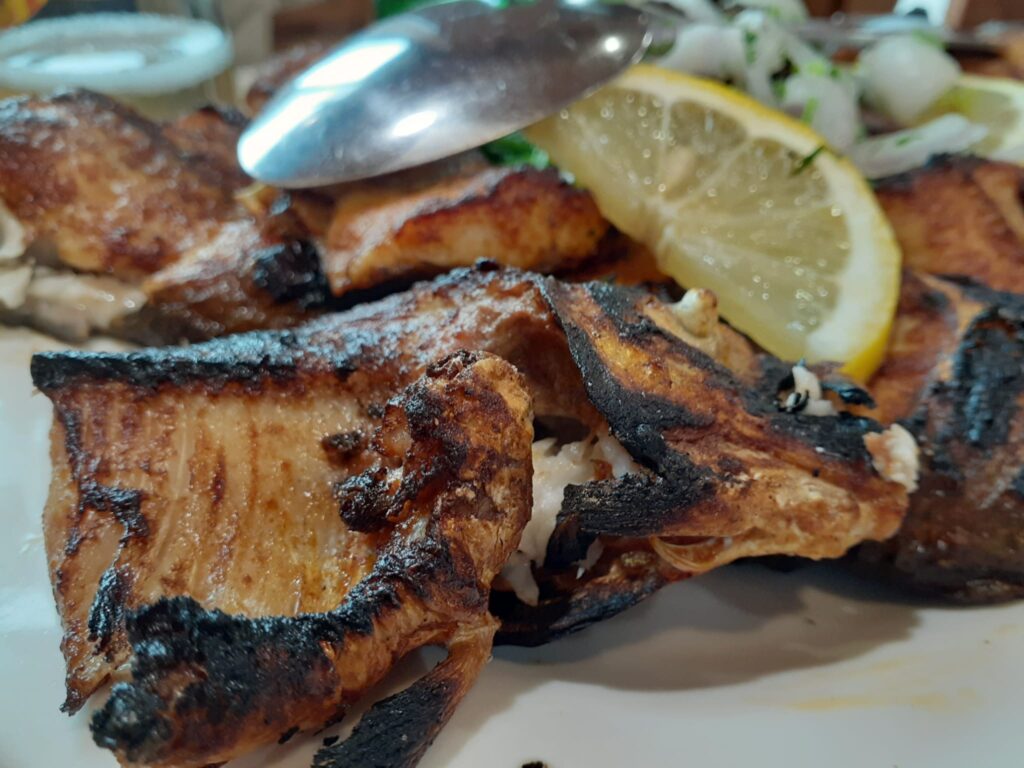 The feast included fresh grilled fish from the Lake, fish kebabs, meat kebabs, cheese, sautéed potatoes, salad and different breads. There was so much that we took a doggy bag home for dinner! It was really delicious.
Ruben had put on his winter tyres the day before because the temperature had dropped significantly and there snow on the mountains around the lake. Luckily Ruben had also brought us jackets – we only have a very limited amount of clothing with us.
It's fair to say that Ruben had thought of everything!!!
Diljian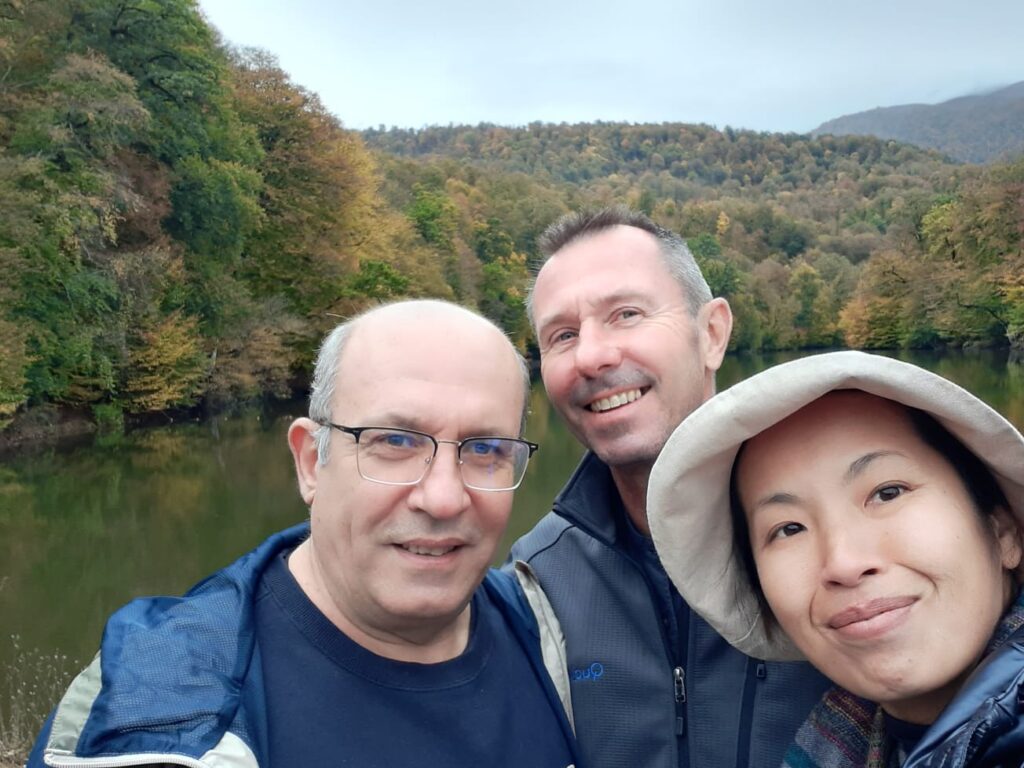 After lunch we drove about 40 minutes to Diljian. The beautiful mountain scenery was enhanced by the Autumn colours. We stopped and had a wander around a Lake. There weren't too many people about, although you could see why it would be packed out in the summer.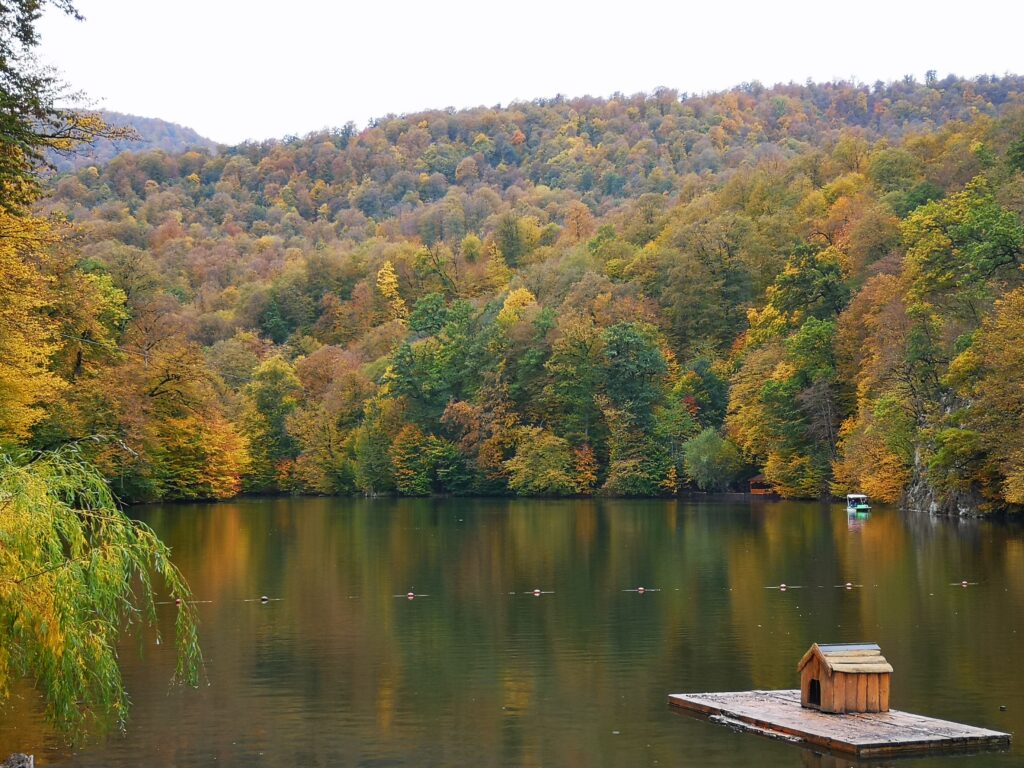 After visiting Diljian we drove back to Yerevan. We walked around town for an hour or so before Ruben headed home and we headed back towards our hotel.
Cascades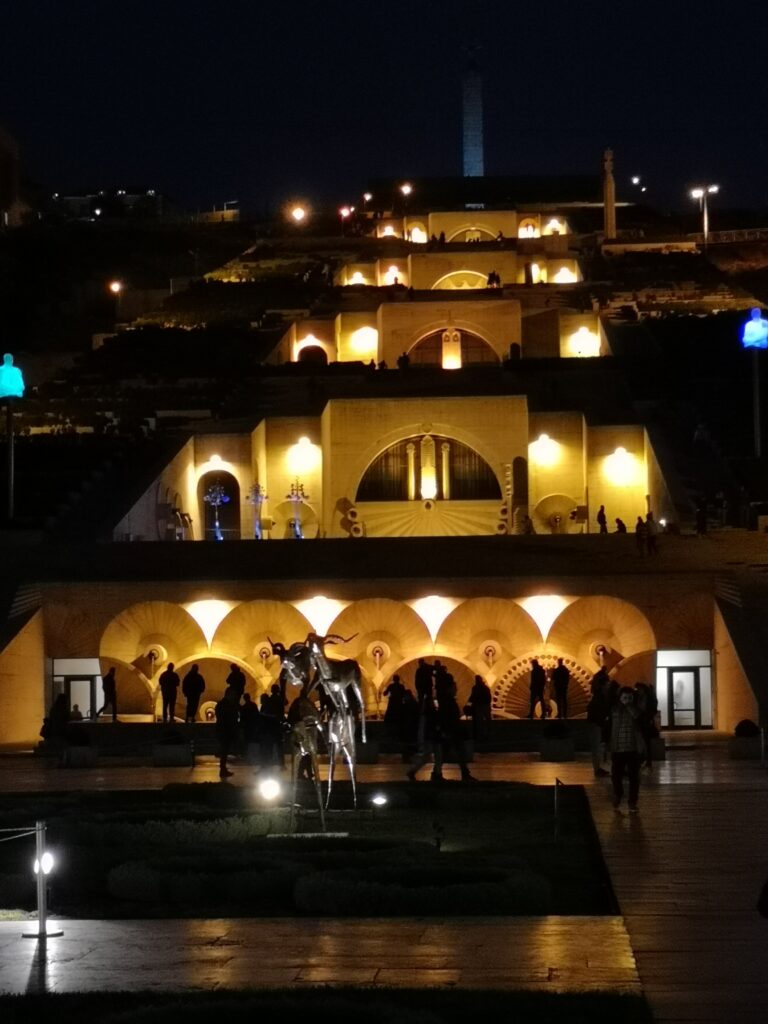 These are a series of steps which climb up 200 metres in height and provide a nice view of the city. They were also on the route to our Guest House which was a little bit away from the centre.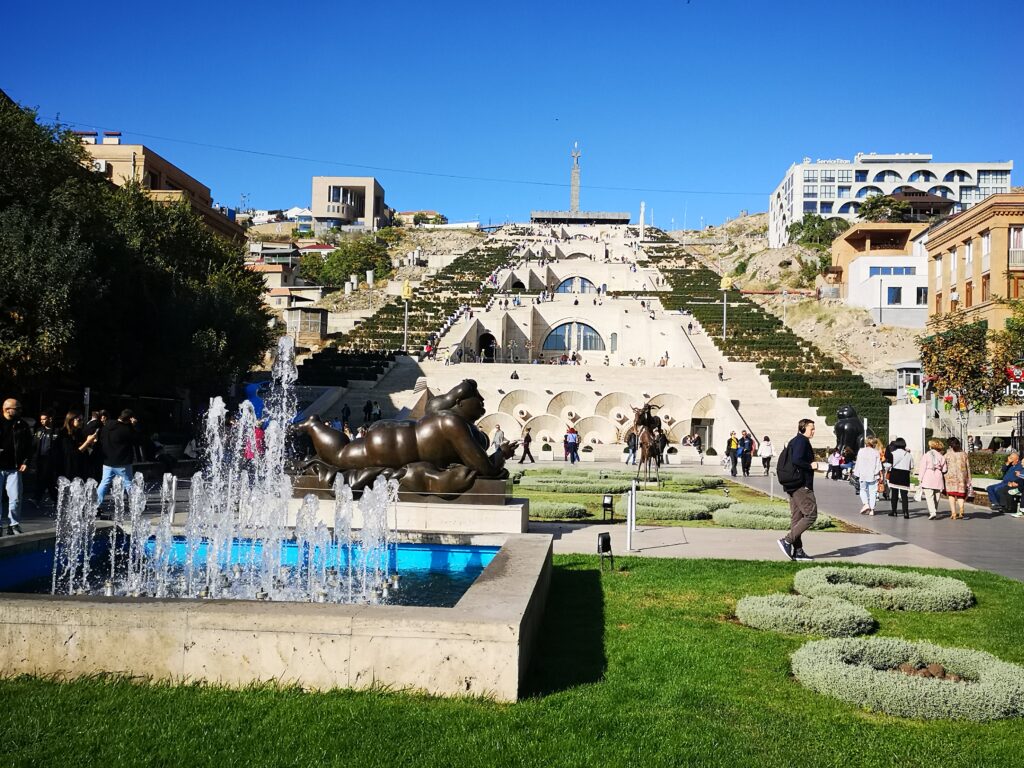 Our Guest House was a bit of a strange place and thanks to Ruben we ended up changing it for a 4 star hotel the next night.
The Ani Plaza Hotel was very nice and we were thankful to Ruben for getting us a business rate, plus an upgrade. The breakfast was sumptuous too!
Echmiadzin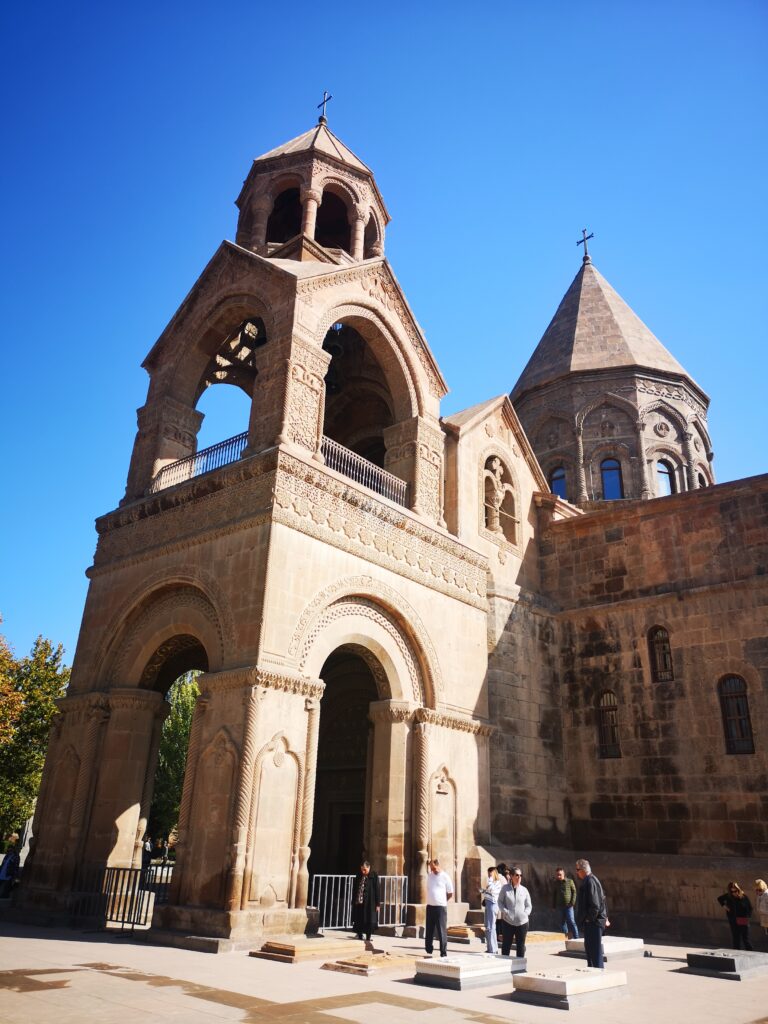 On the Sunday morning we were picked up and taken out to Echmiadzin which is the seat of the Apostolic Church of Armenia. Unfortunately, the Cathedral is closed for renovations at the moment, but being in the grounds was very relaxing.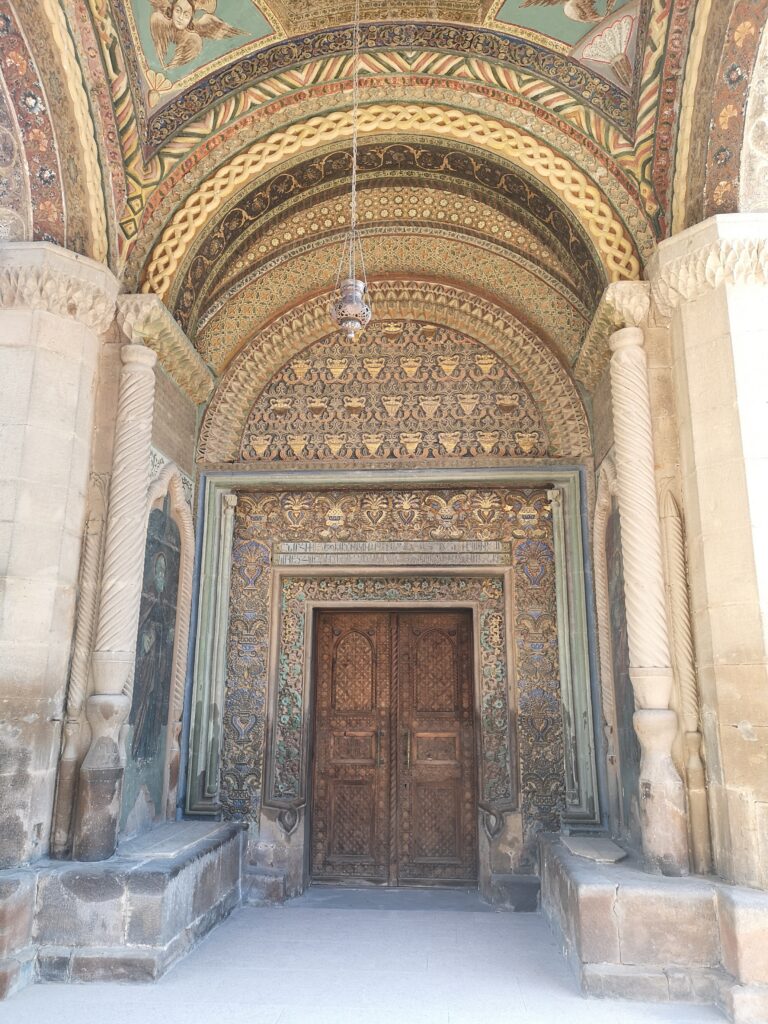 Republic Square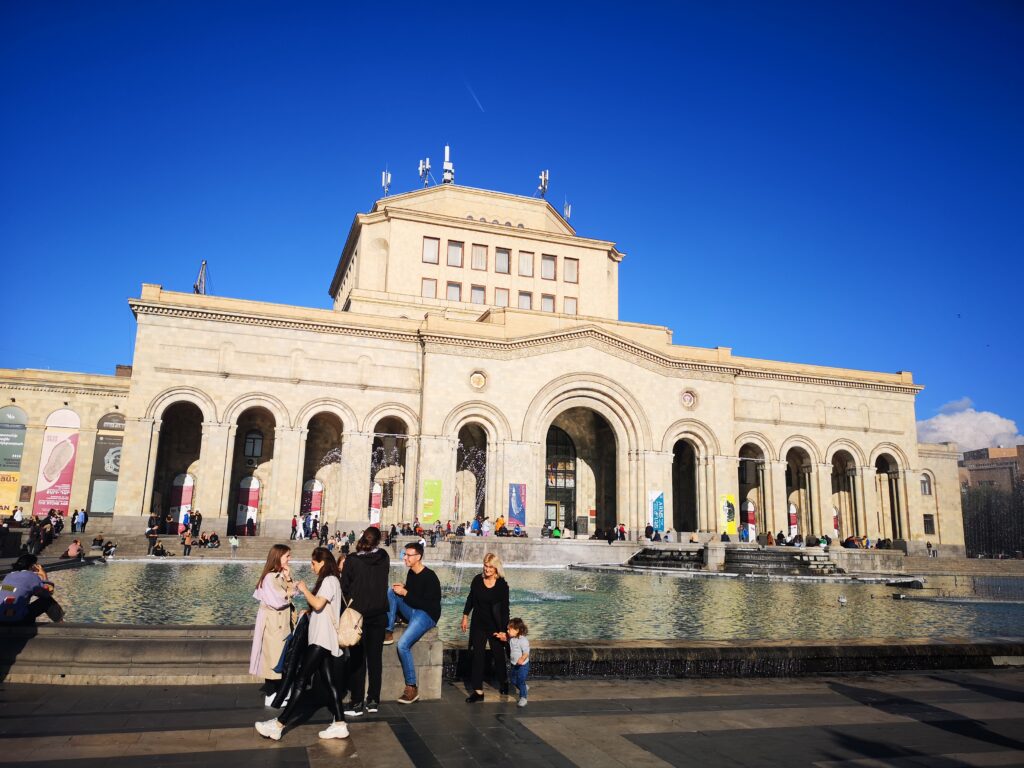 Republic Square is in the middle of the city and with lots of beautiful buildings surrounding it.
Opera House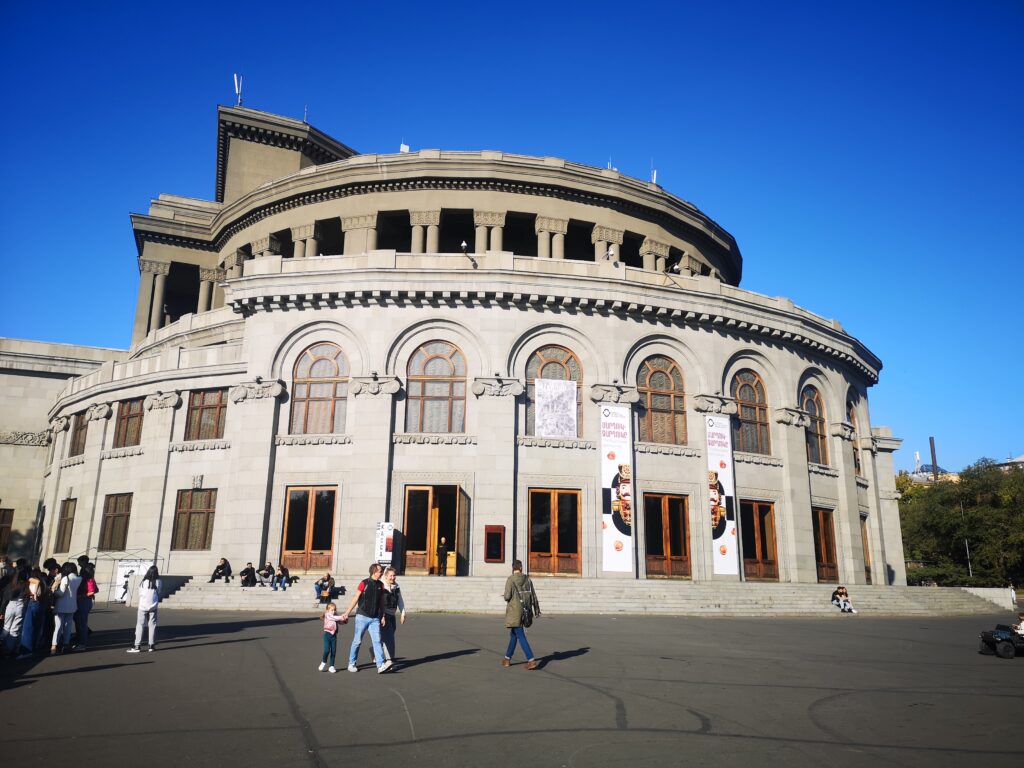 Wandering around Yerevan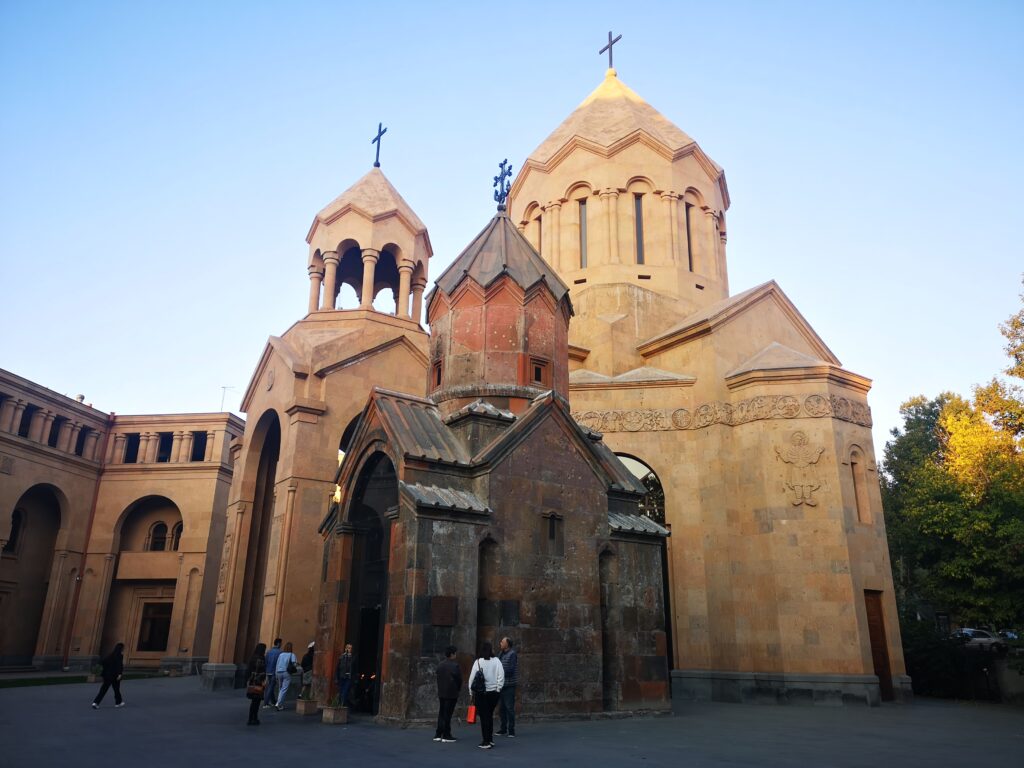 The best thing to do in Yerevan is just to wander around the tree lined boulevards, stopping for coffee or a beer. It's a really beautiful city to chill out in.