We used Aeroplan 55,000 points each to fly from Georgia to Japan, including 5,000 points for us to stopover 4 nights in Japan. We wanted to spend time in Dubai to catch up with one of my sister's and nephews. Unfortunately, we only got to meet once because my nephew got sick.
Getting to Tbilisi Airport from the city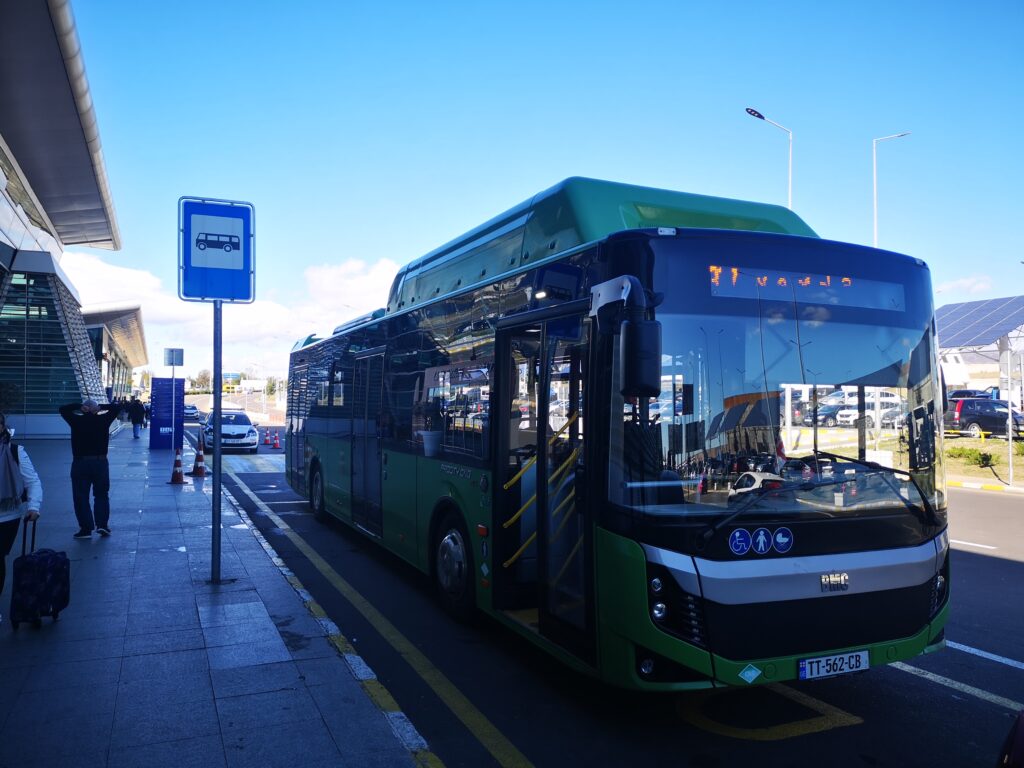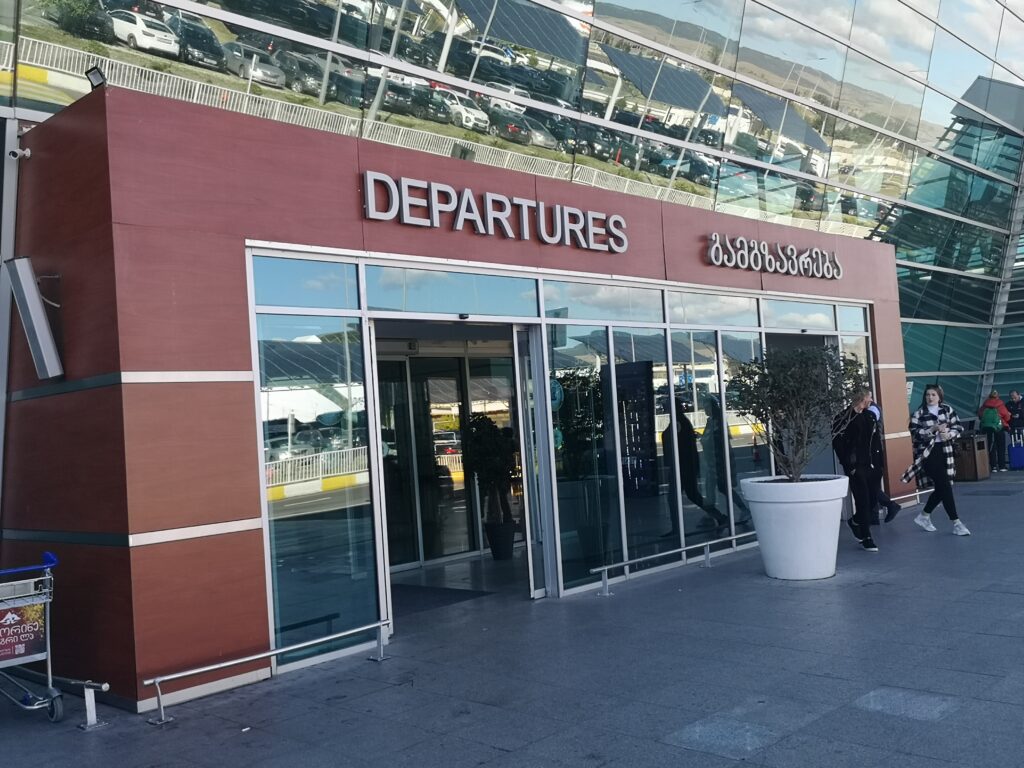 Getting to Tbilisi airport from the city is really easy and very cheap, costing only 1$ CAD or 60 pence for the 45 minute journey. We used our Tbilisi contactless 'travel card' on the 337 bus which runs stops throughout the city.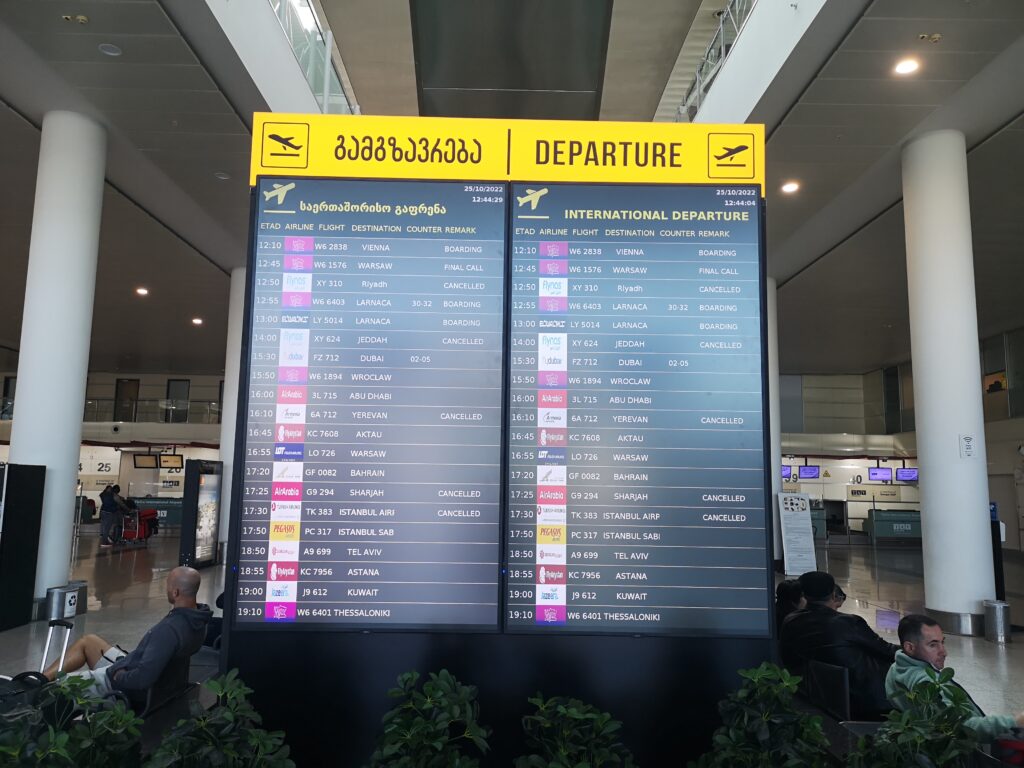 We arrived early for our Gulf Air flight because we wanted to try and get seats near the front of the plane. We only had 45 minutes for our connection in Bahrain for the flight to Dubai and the online check in was not working.
It was a bit of a waste of time getting to the airport early because in the end the check in only opened two hours before the flight. We did manage to get seats quite near the front.
Tbilisi to Bahrain and onto Dubai
Unfortunately our Gulf Air flight left about an hour late for Dubai and we thought that we would miss our connection. The next flight was several hours later and arrived at about 4 in the morning.
As soon as we had deboarded in Bahrain we ran to make our connection. After a little persuasion the people at the security bag check let us go through the 'business' customer channel. Mai's bag was stopped on the security check belt, but was not searched. This took us a few extra seconds and we raced on to our gate.
We were lucky because boarding was still continuing because the incoming flight had been delayed.
We were able to breathe a sigh of relief as the plane took off.
Immigration in Dubai took about 30 minutes because there were a lot of people. It was quick once we got to the Immigration Desk and they even give every passenger a SIM card which is good for a day once it's activated.
Getting from Dubai Airport to our hotel
It was around midnight when we exited the Airport. Our hotel was only a twenty minute walk away (or we could have waited for the free shuttle) and Mai who is a master navigator managed to find the way easily.
We had three relaxing days in Dubai and Sharjah before flying onto Japan.
Dubai to Japan via India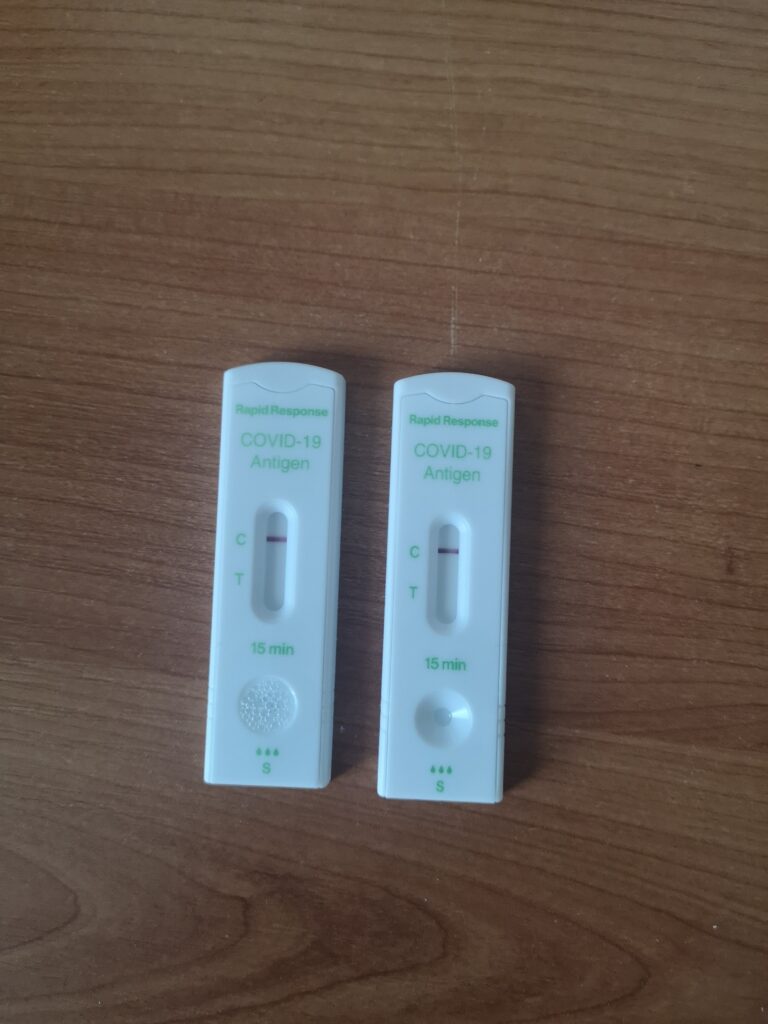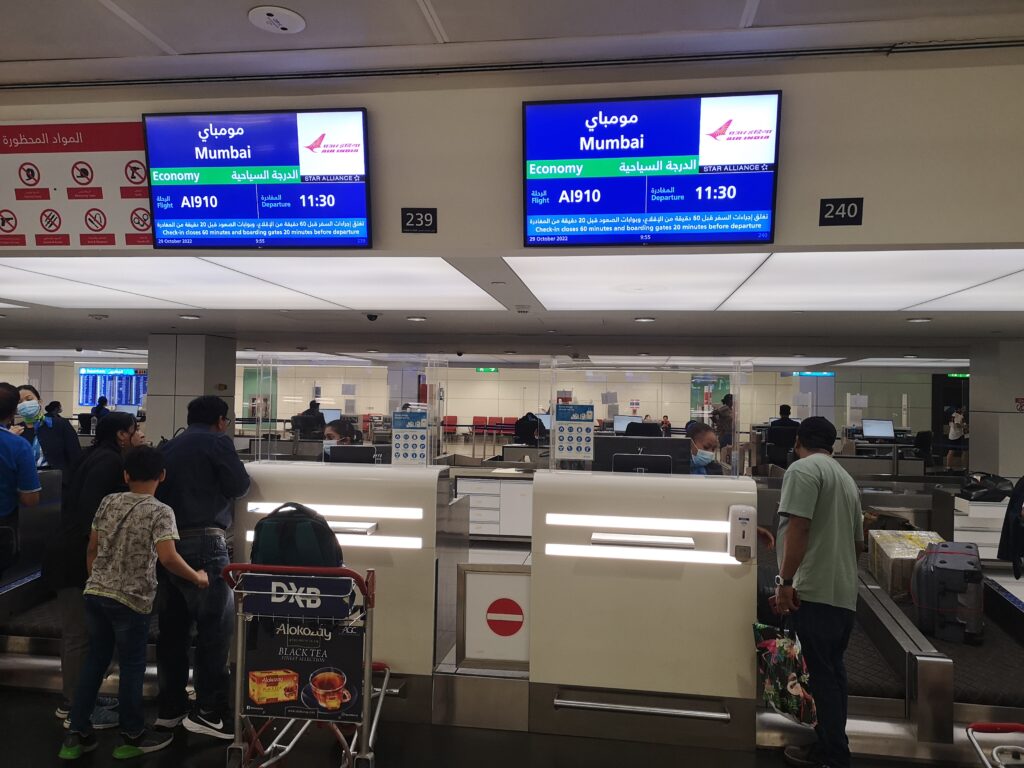 We had two flights lined up to take us to Japan. Our first flight was with Air India to Mumbai and then 3,5 hours later with ANA to Tokyo. Before we set off we did a quick Covid test, just in case
We took the free shuttle to the airport and checked in 40 minutes before closing. Unfortunately, they could not issue the boarding passes for Mumbai to Tokyo and so I anticipated some hassles to come at the Transfer Desk in Mumbai.
The flight was smooth and we were served with peanuts and wine shortly after take off. Red Indian wine! This was a first for me. It was quite ok and I even took a second bottle to go with my excellent curry lunch.
It was interesting that there was a mix of male and female flight attendants, but only the men served the food and drinks. The overall service was quite good and they even gave me several extra packs of peanuts.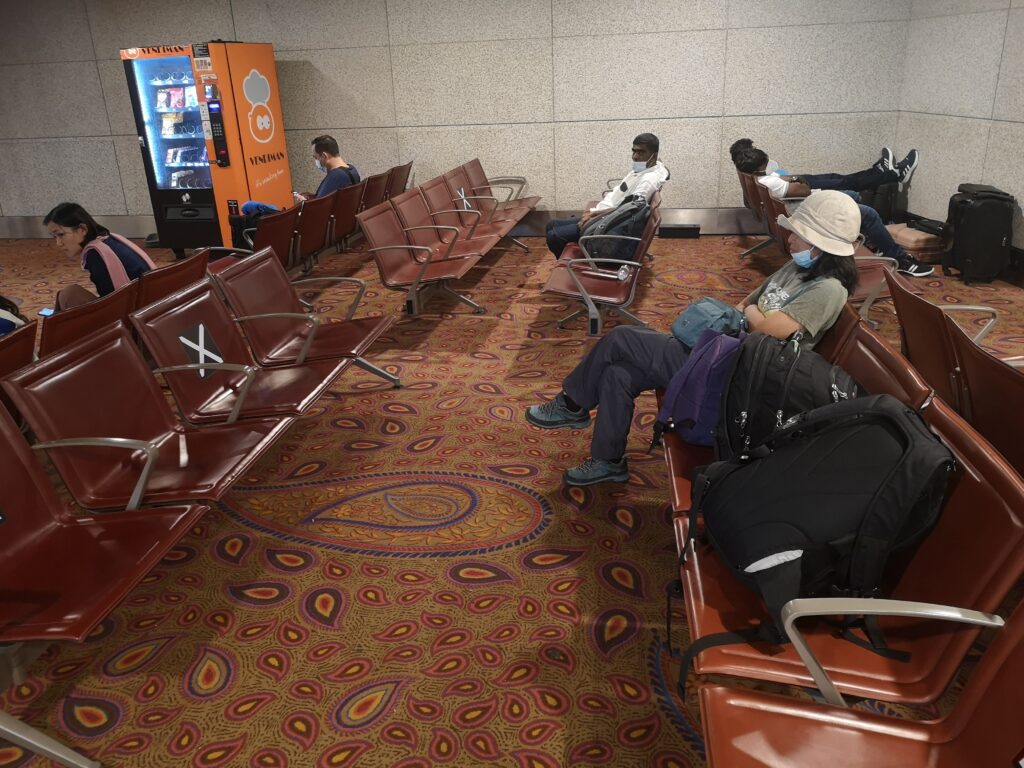 We arrived at the Transfer Desk and were told to sit down. It was very relaxed as there were only about ten people waiting. After about 25 minutes someone came to give us our boarding passes and to escort is through security. I think the security people were really bored and gave our things a very thorough inspection.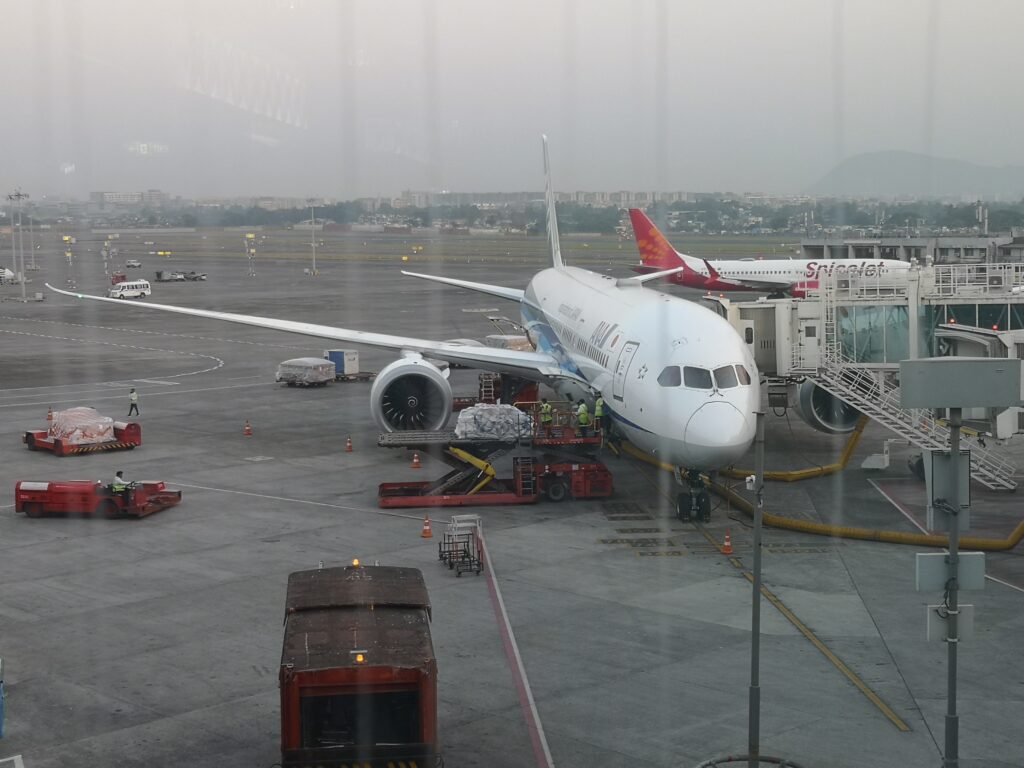 We had quite a long wait for the ANA night flight to Tokyo. When we boarded it was clear there was a problem with the lighting because it was very dark. Once everyone had boarded the pilot explained that there was an electrical problem.
We continued to receive announcements that they were trying to fix the problem. The situation dragged on and on until we finally left more than an hour after boarding.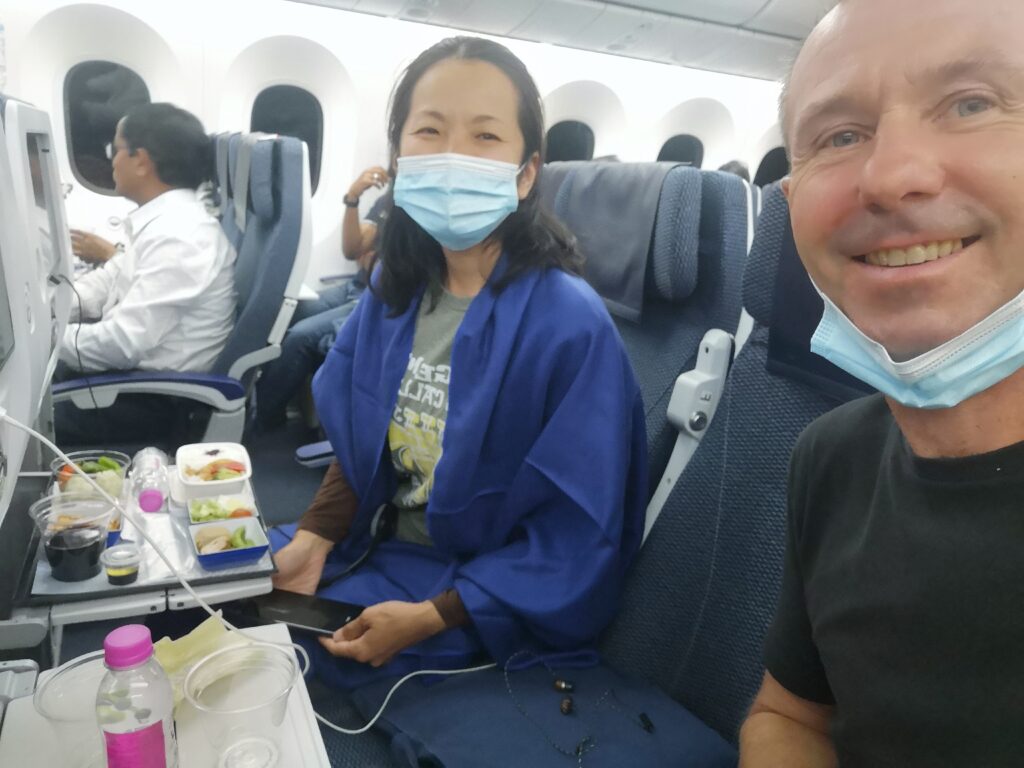 The plane was half empty which was nice and also helped enable a fast drinks and dinner service. It was enjoyable to be drinking sake and enjoying Japanese food again on ANA!
The flight took about eight hours or so before arriving in Narita. I didn't get much sleep and felt quite tired as we deplaned.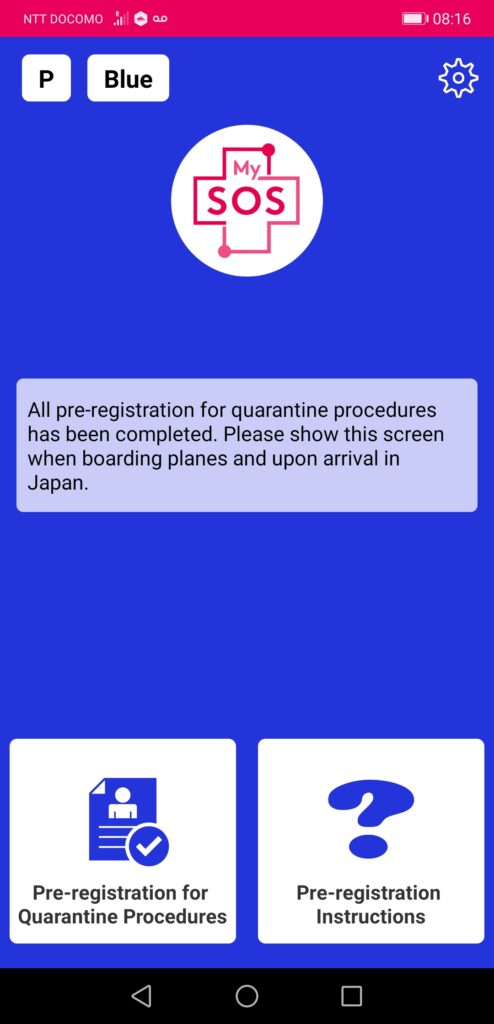 Before taking the plane in Dubai we had downloaded an app and uploaded different info related, including our vaccination status. The app then updated and gave us a QR code which we had to show several times before we got to Immigration.
The queue at Immigration was really slow and took almost an hour.
There are two airports in Tokyo – Haneda and Narita. We had arrived at the latter and it took almost two hours by train, metro and walking to get to Mai's family apartment.