After arriving from Yerevan and checking into our hotel we headed out to find a restaurant. We had seen a place in the middle of nowhere a few days before. It was a good choice!
Home Kitchen Restaurant
It's a family restaurant run by Inga for the last four years in the basement of her house. There's probably only room for about 16 people max and when we went in there were six other diners, all Russian.
The menu is not so easy to follow, but we knew we wanted khinkali and we saw someone else eating chicken that looked good, so ordered that.
The menu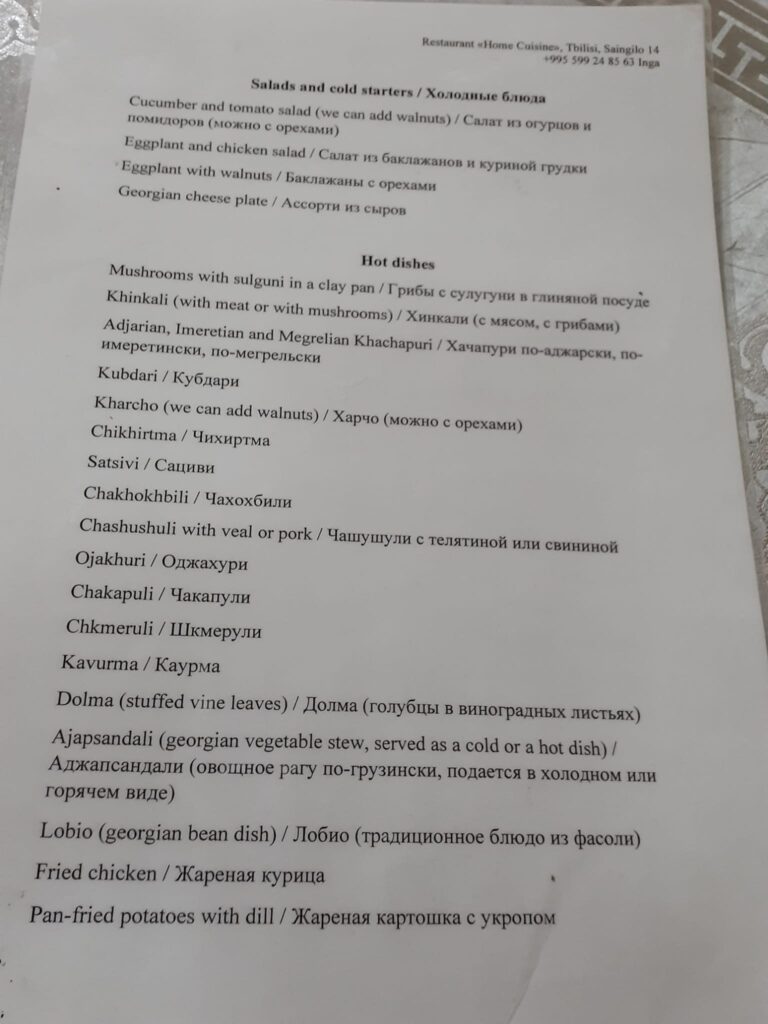 We also took a litre of dry house red which was very palatable and not too strong.
The portions of food were enormous!
Dinner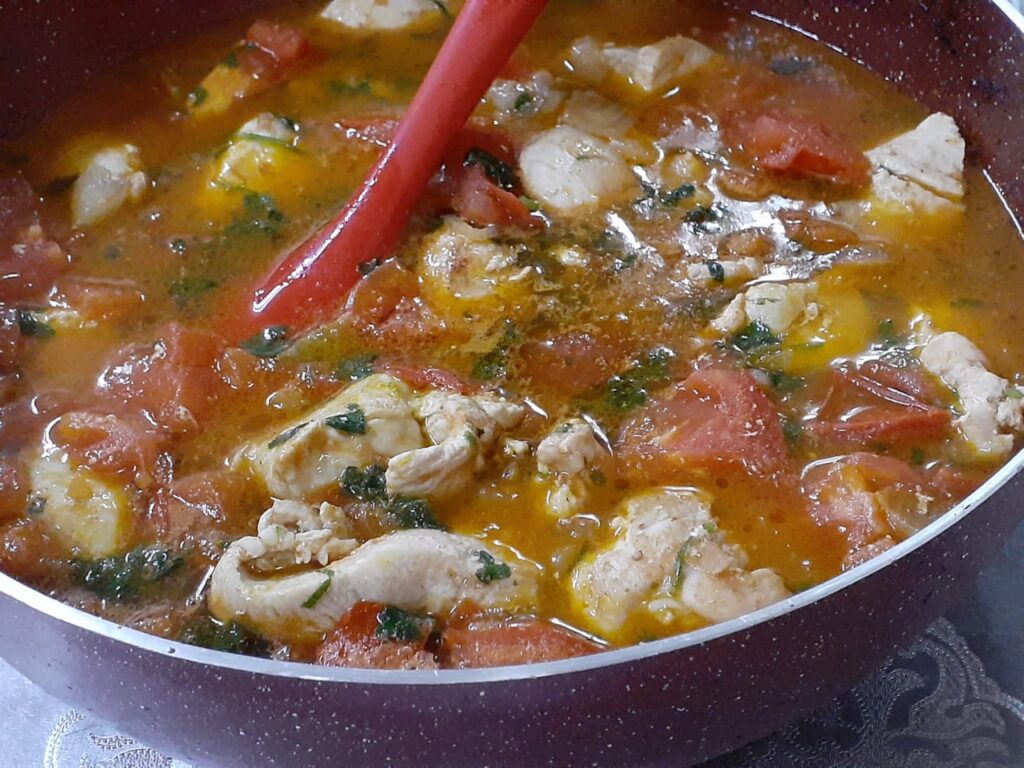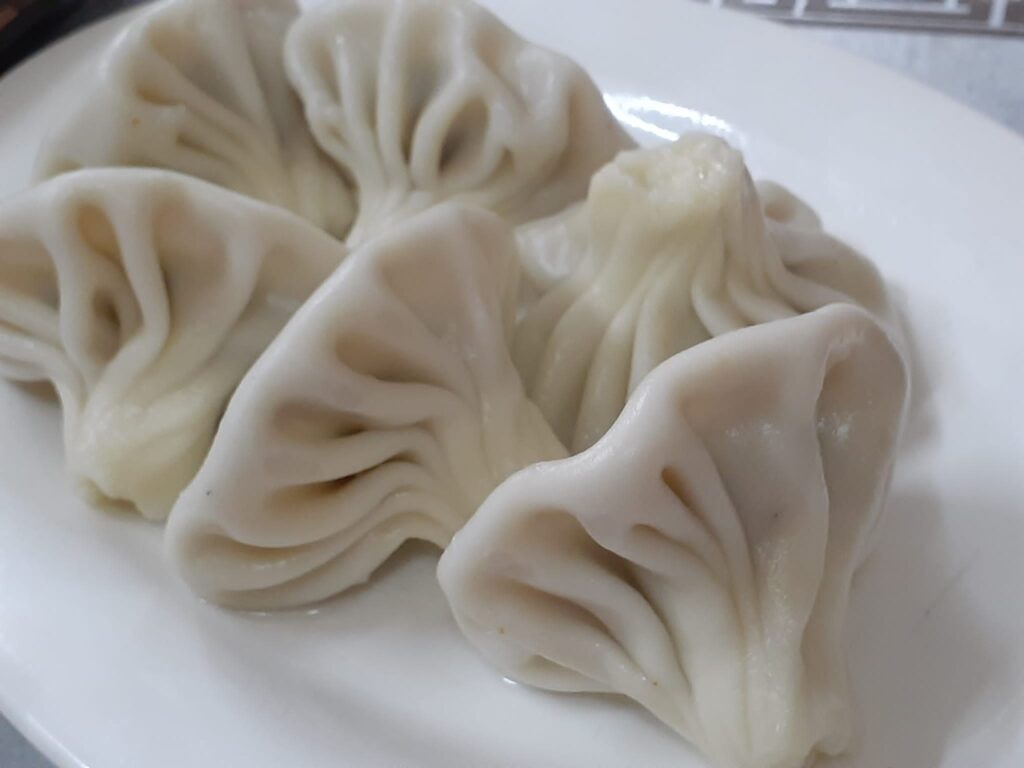 Once all the other customers had left Inga came over and chatted with us, well we were using Google translate to communicate. It was funny because she had an Instagram account and Mai and Inga shared details.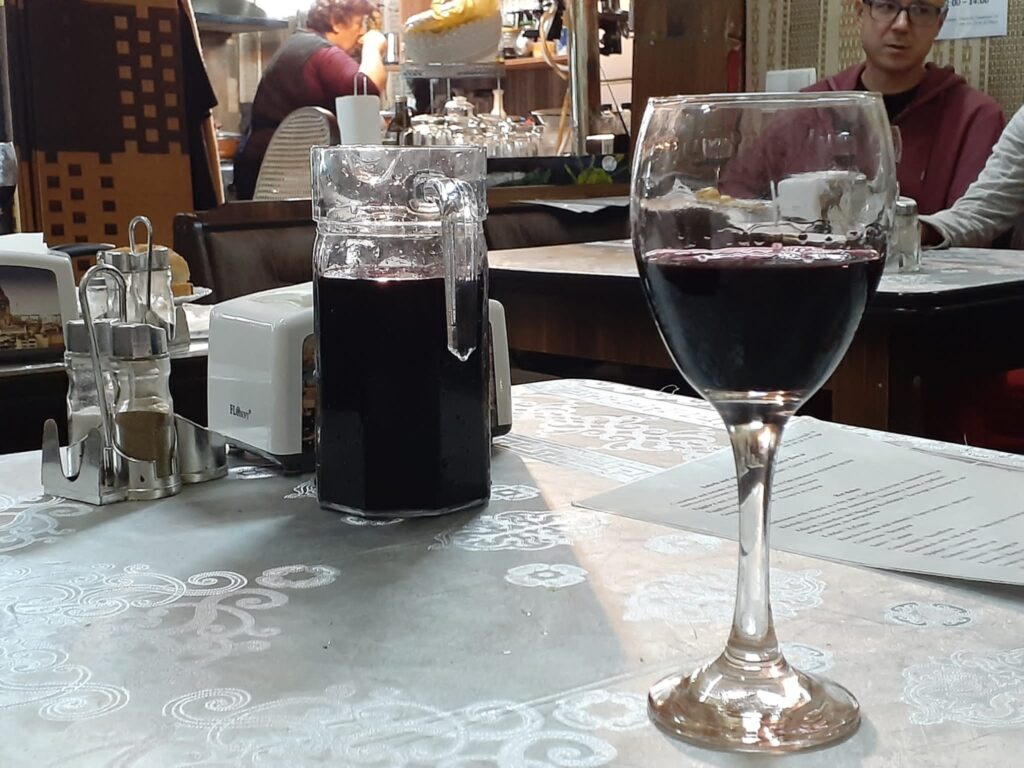 A great meal and only 60 lari (30 CAD)!