We spent a day and a half in the stunningly located town of Nong Khiaw. We also had a well priced and well located room at the aptly named Nam Ou River Lodge.
Wandering around town
By the time we had settled into and had lunch it was past 2pm so we decided just to take a walk around town.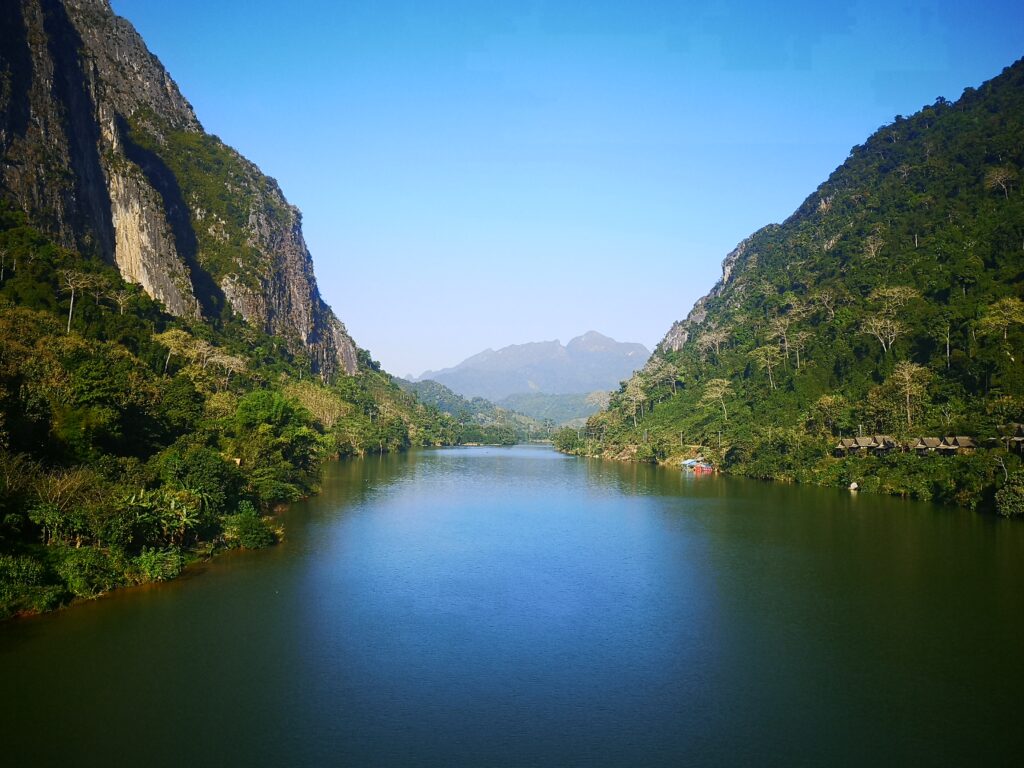 The river and the mountains are really beautiful and just walking out of town is very nice.
Tak Bat (alms giving)
We enjoy getting up early and walking around and because of this we often see the Tak Bat ceremony where people give alms to the monks.
We have come across this in many towns across Laos and as we went out looking for some breakfast we also came across the ceremony.
Breakfast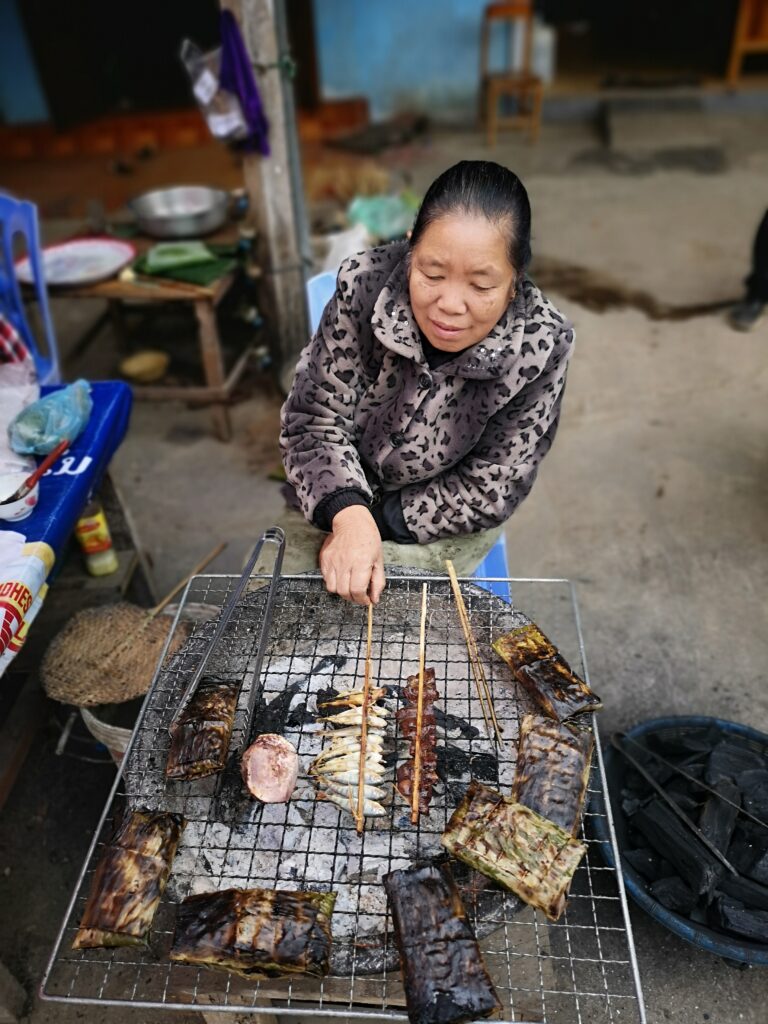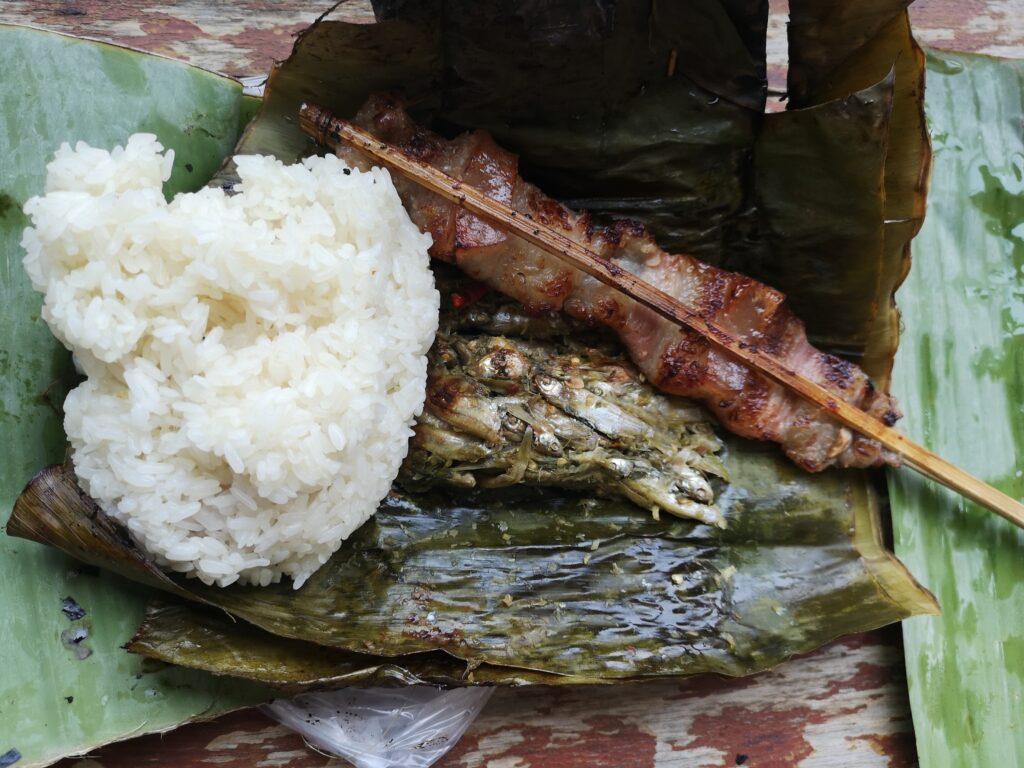 Some good take away breakfast in this town. Steamed chicken, steamed spicy fish, pork(mainly fat) skewers and sticky rice. Good way to start the day!
Pha Daeng Peak Viewpoint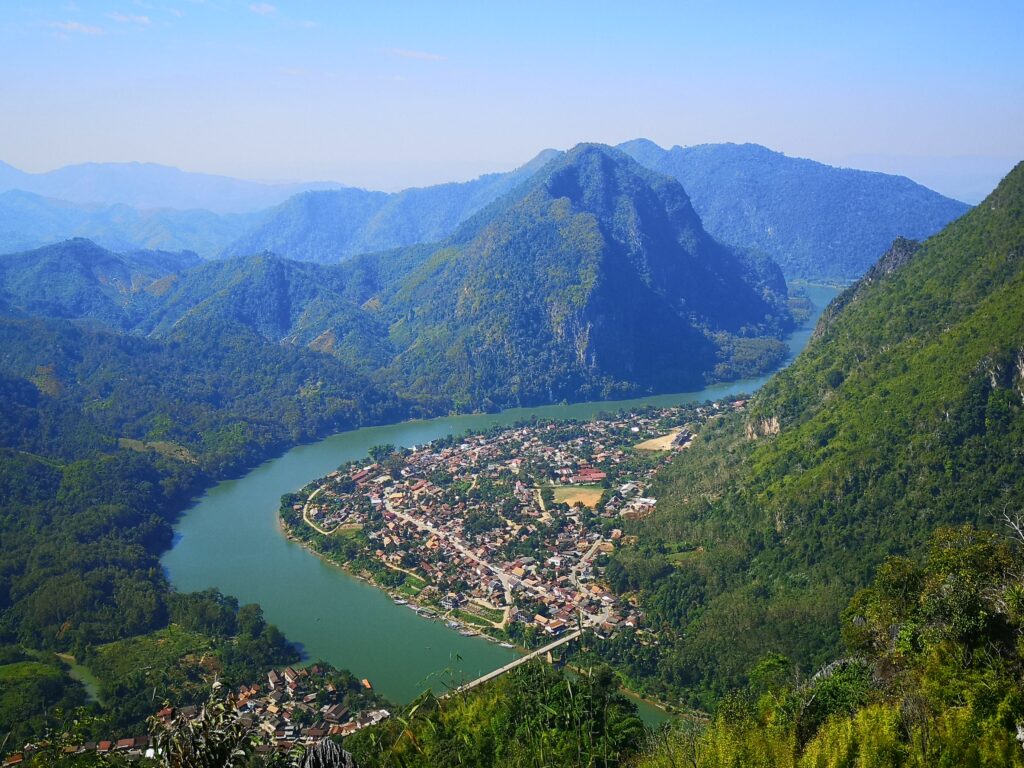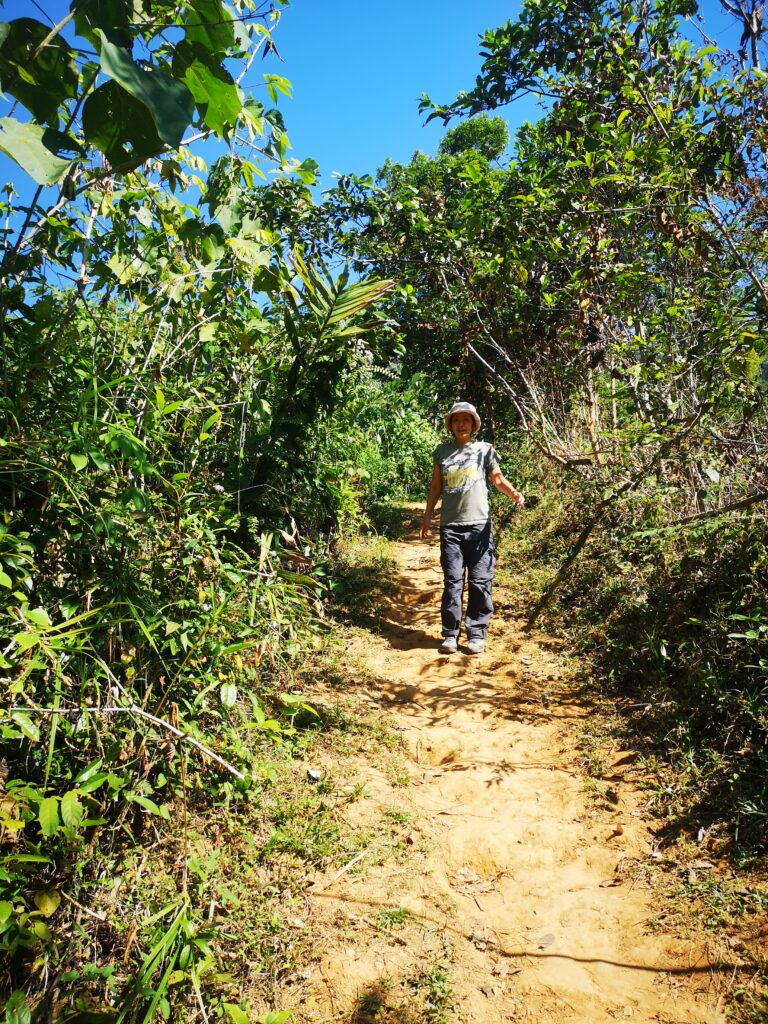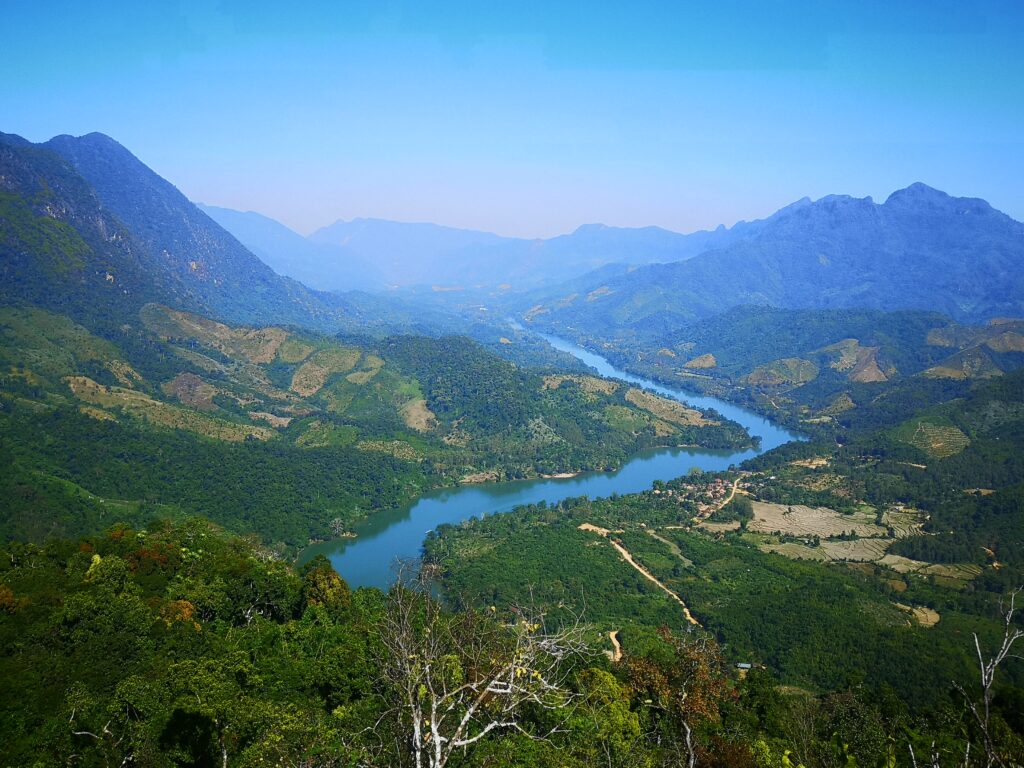 This was a good steep hike for about an hour and offered a wonderful 360 degree view.
After lunch we walked out of town to look around. There are lots of other hikes and caves about.