One of the things I like about travelling is the need to be creative in solving challenges.  They come up all the time and half the time I don't have to think too much as I tend to use my travellers instinct.
We have been travelling through Turkey with no local SIM card and no data and just use WiFi when we have it. WiFi has been freely available in all of the hotels that we have been staying in. It's a nuisance that bus stations are often located several kilometres out of town so buying a ticket could be a hassle.
What we have been doing is checking online, when we have WiFi, to find out when the buses leave and how much they will cost. I then take screenshots of the information. There's normally lots of buses so booking in advance is not normally a problem.
However, when we wanted to travel from Diyarbakir to Tatvan I checked the bus times and saw there were only a couple of buses during the day.  We thought that there was a ticket office actually in Diyarbakir to buy a ticket and set out to find it as it was supposed to be close to our hotel.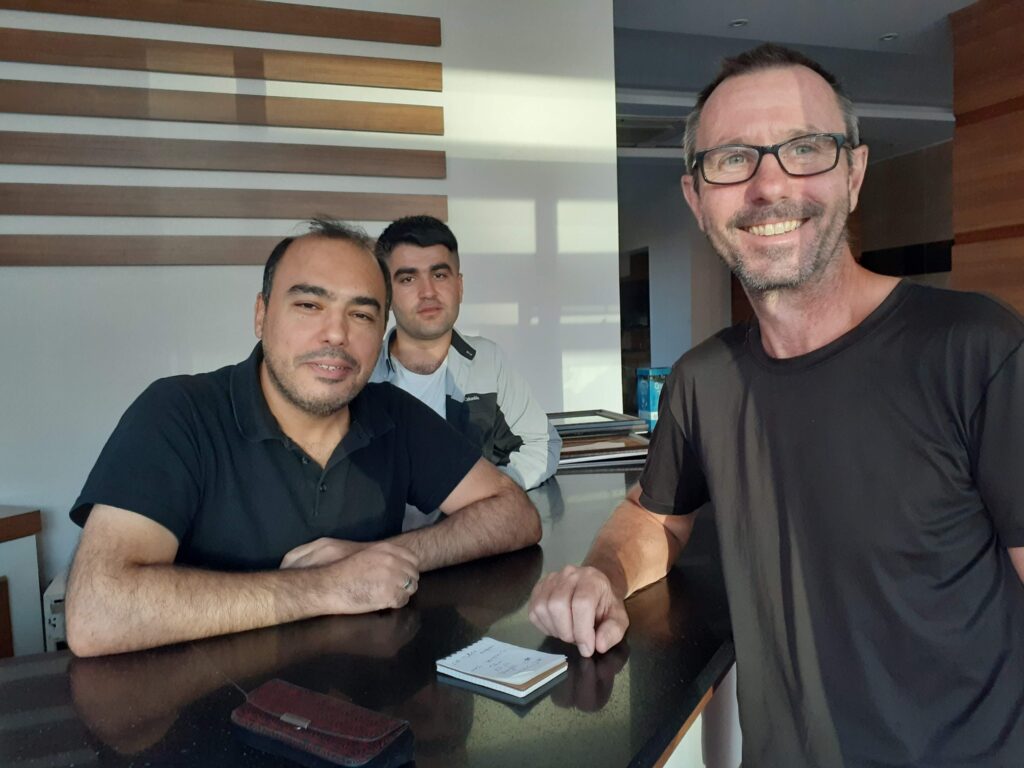 We asked around and also stopped at a hotel to ask, but it seemed we would have to go to the bus station to buy the ticket. At that point I thought it was worth practicing my Turkish and to be a bit cheeky. 
I asked the hotel receptionist if he could call and reserve the tickets for us. First, he gave me the WiFi password for his hotel and told me to call them. I found the bus company's number and then asked him to call because we had no local SIM. He then understood what I needed and showed him a screenshot of the bus and time. He kindly called them and reserved the bus for us.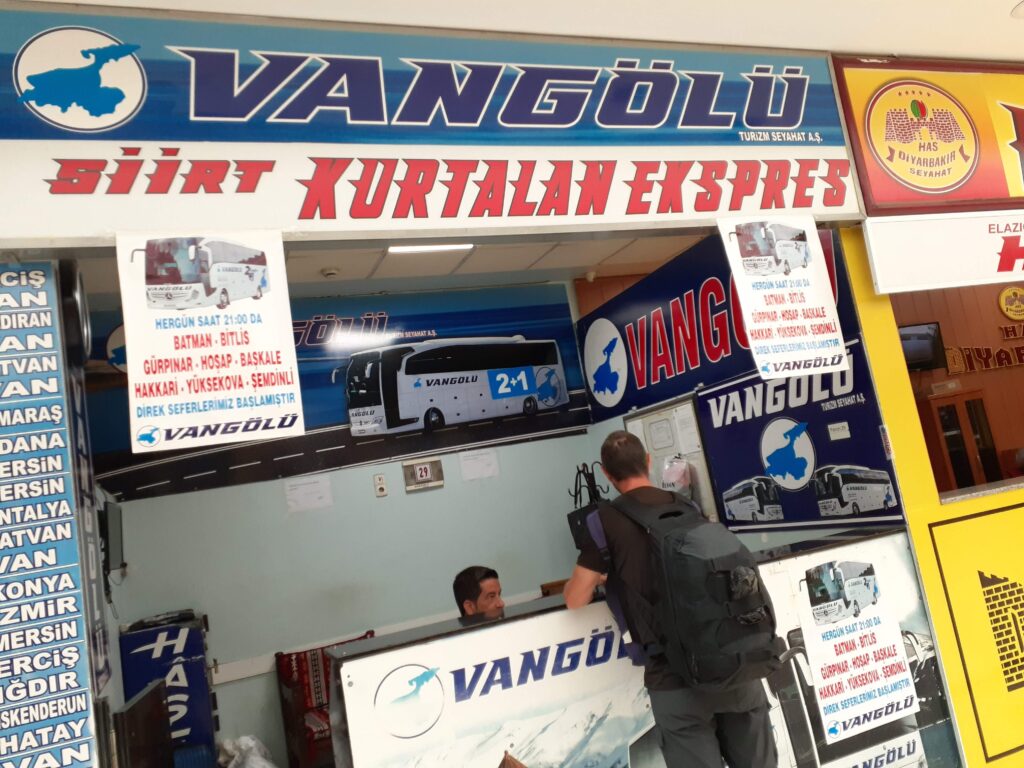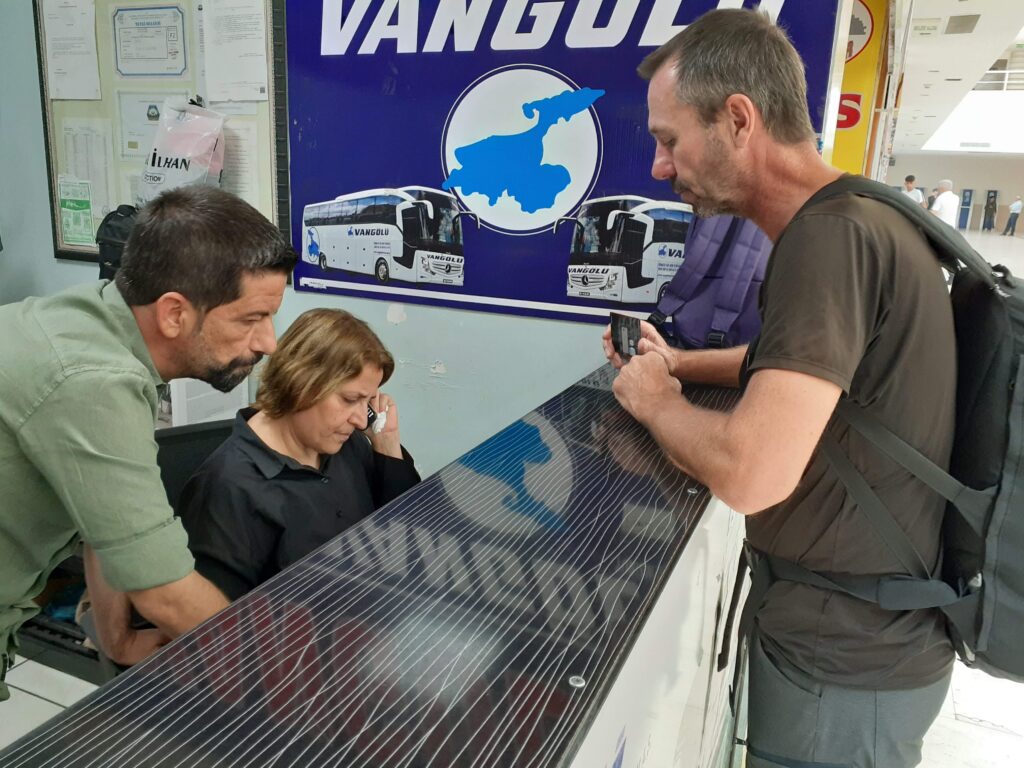 We were informed to arrive the next day 30 minutes before departure to collect and pay for the tickets.  We thanked the hotel receptionist profusely and left. The next day we got to the bus station and the bus conpany's ticket seller welcomed us with the tickets. Super smooth and no need to waste time and money going to the bus station. On the journey we also passed a famous place….clue have a look on the bus windscreen….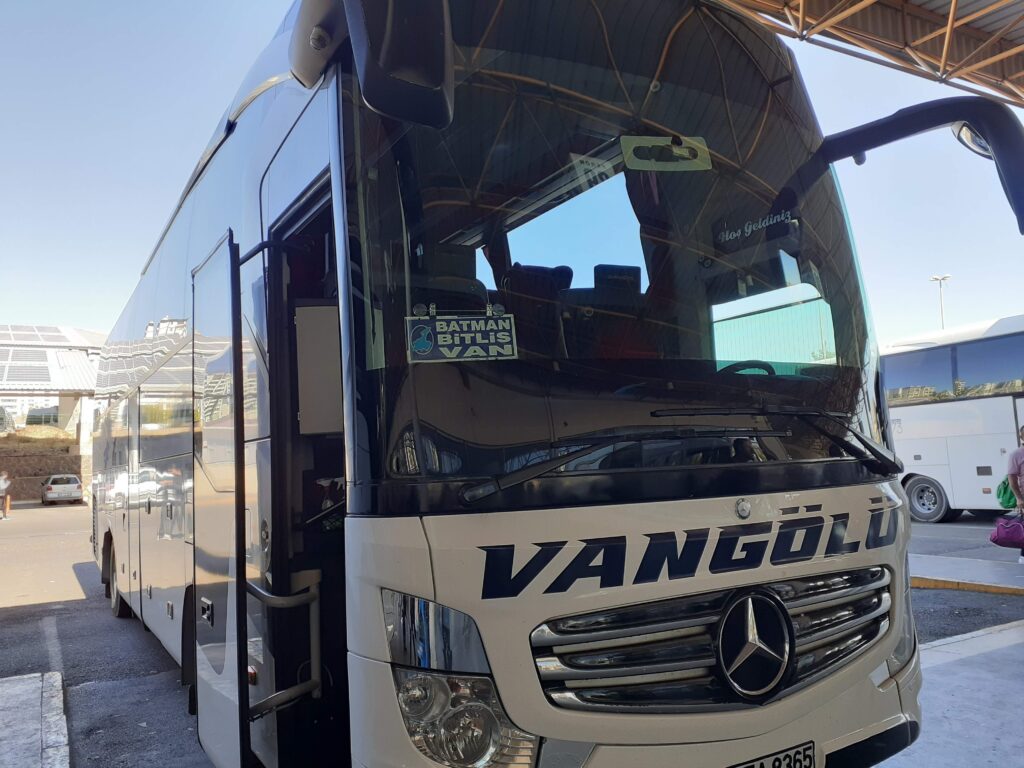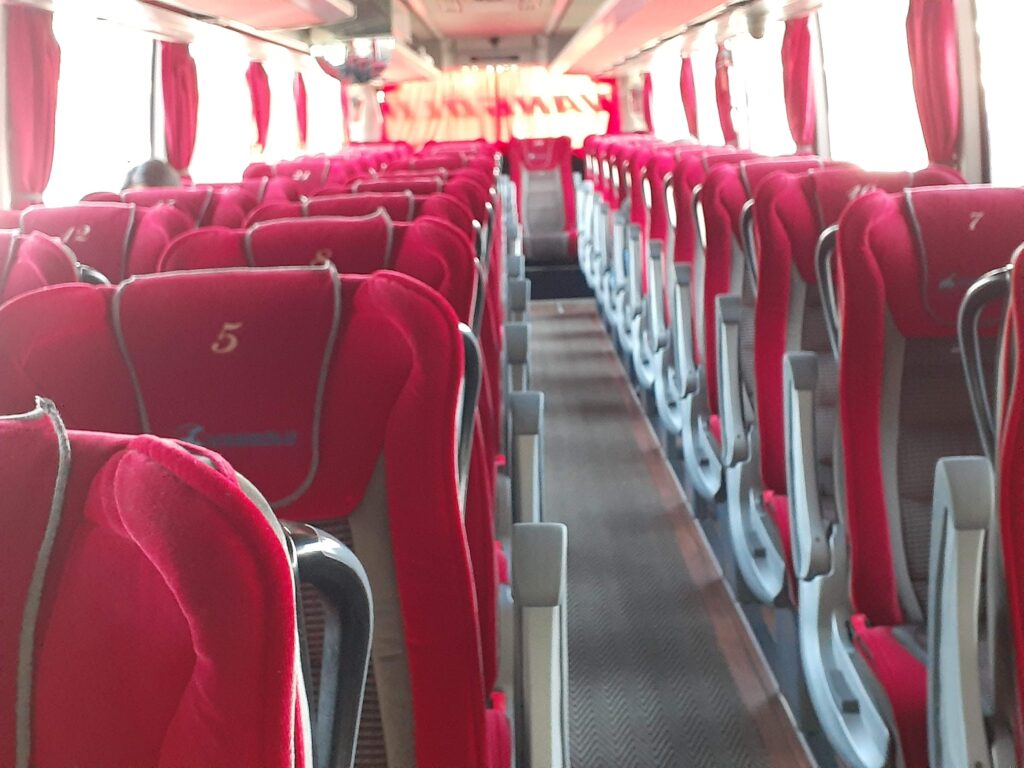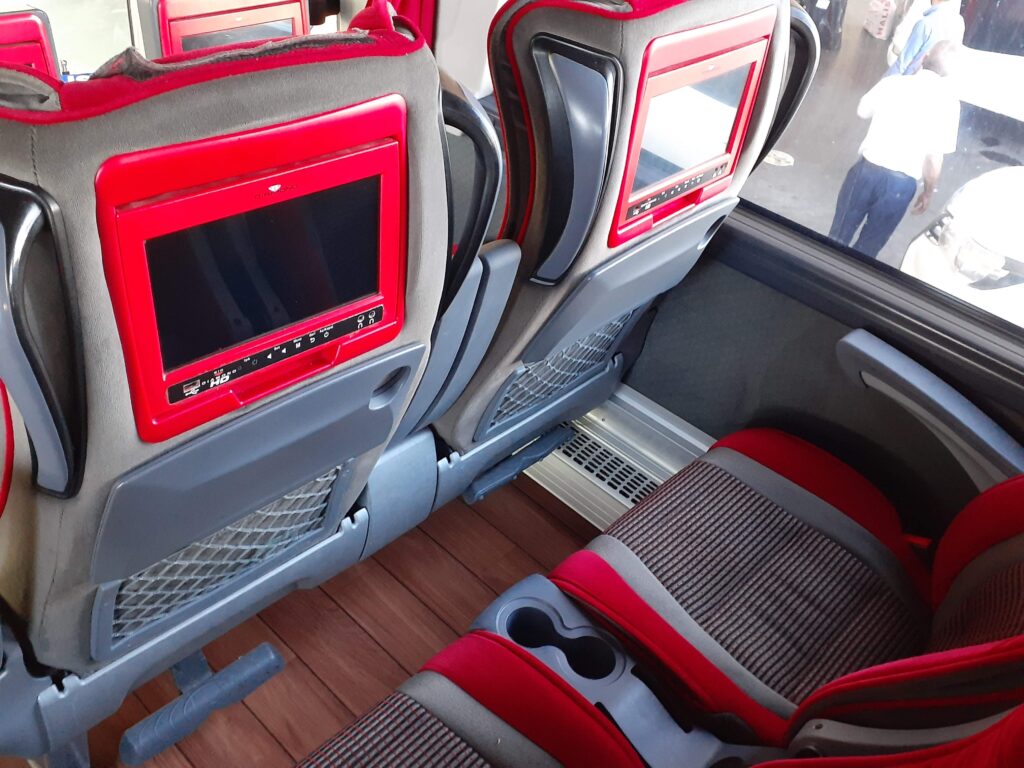 Turkish people are very helpful and seem to relish the opportunity to be hospitable!