After a night in Behramkale (Assos), we headed to the Bulgarian border town of Edirne.
The journey from Assos to Edirne involved multiple transport connections.
Getting from Behramkale (Assos) to Edirne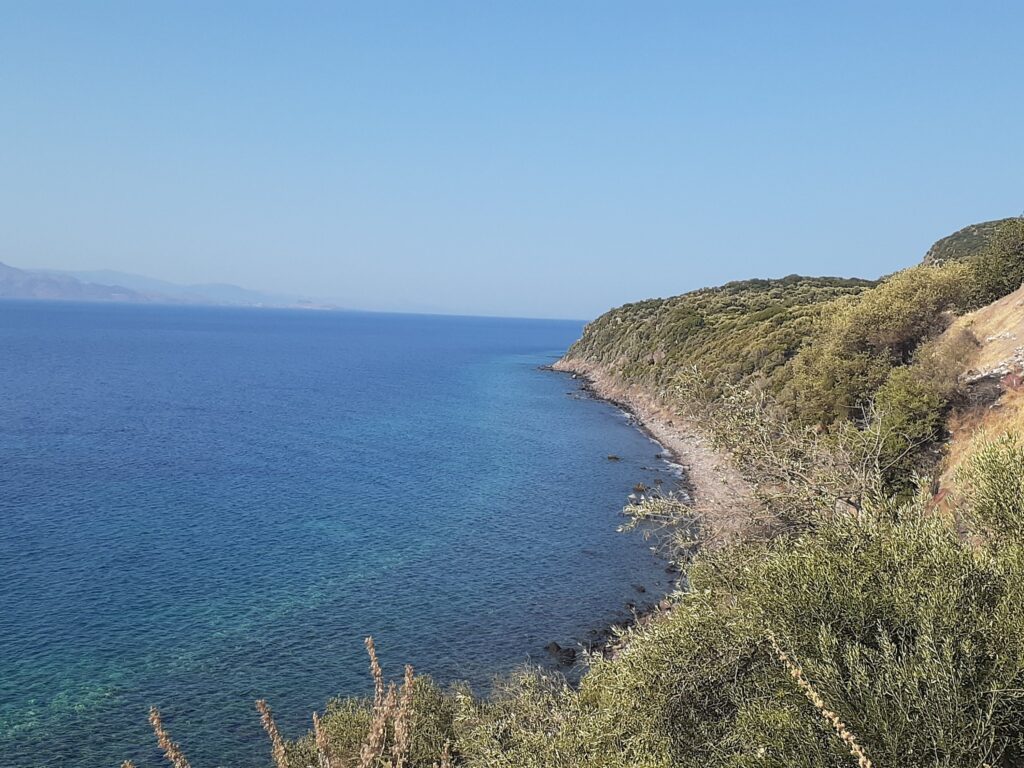 From Behramkale (Assos), you can continue northwest along the Aegean coast, visiting historical sights in the towns along the way. This time, however, we decided to travel all the way to the border town of Edirne, in order to get through to Bulgaria quickly.
There is a large town called Çanakkale just north of Assos, and there seem to be frequent transport links to it. However, we found that there are buses that can take you all the way to Edirne beyond that.
Neither of these buses can be taken from Assos, and you have to go northeast to the town of Ayvacık and take a bus from there. Traffic to Ayvacık seems to be frequent, as the minibus we took from Küçukuyu to Assos the day before was also bound for Ayvacık.
Behramkale (Assos) to Ayvacık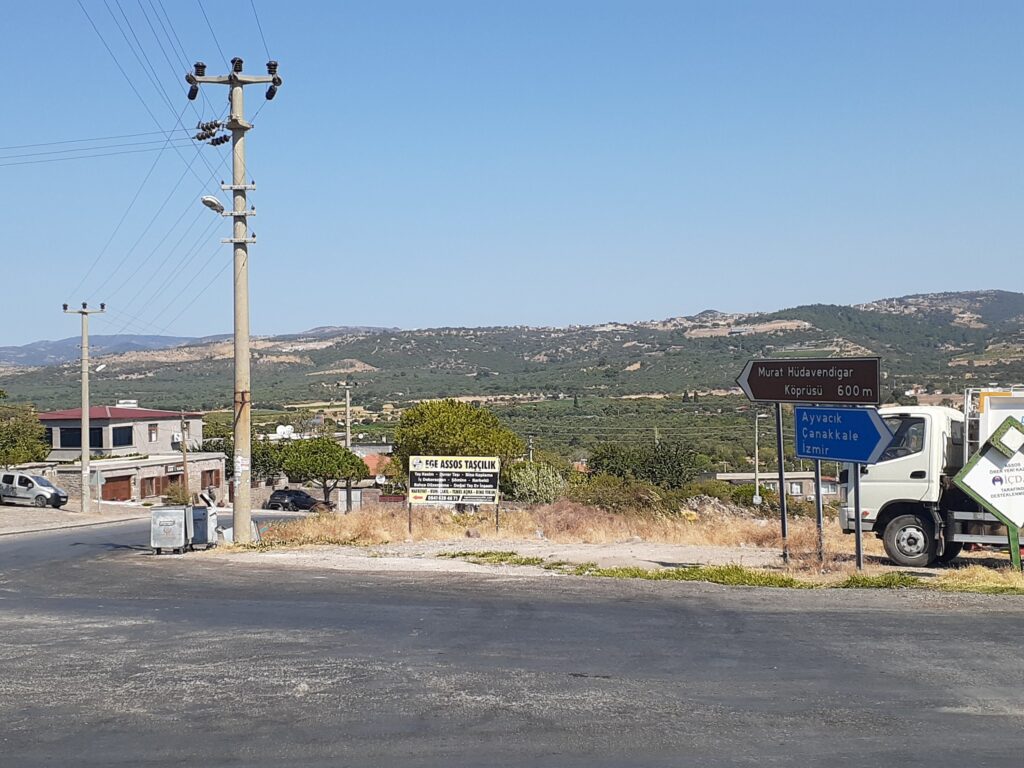 The distance from Behramkale (Assos) to Ayvacık is less than 20 km. Dolmuşes do operate, but we decided to hitchhike to Ayvacık.
On the way down towards the coast from the town of Assos, there is a crossing for Ayvacık. The Dolmuş to Ayvacık also passes through here, so you can wait here to board them.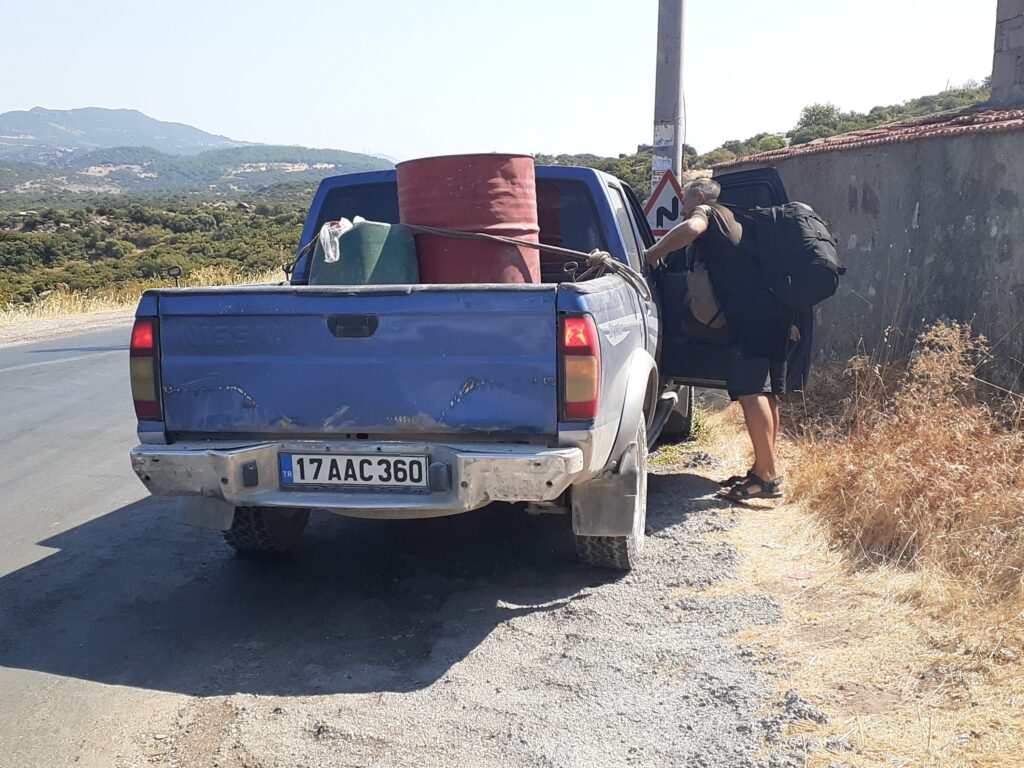 After a while, a pick up stopped. It was going near Ayvacık, and we were given a ride.
When we told them that we wanted to go to Edirne via Çanakkale after Ayvacık, they kindly gave us a lift to the bus terminal in Ayvacık.
Buying bus tickets to Edirne in Ayvacık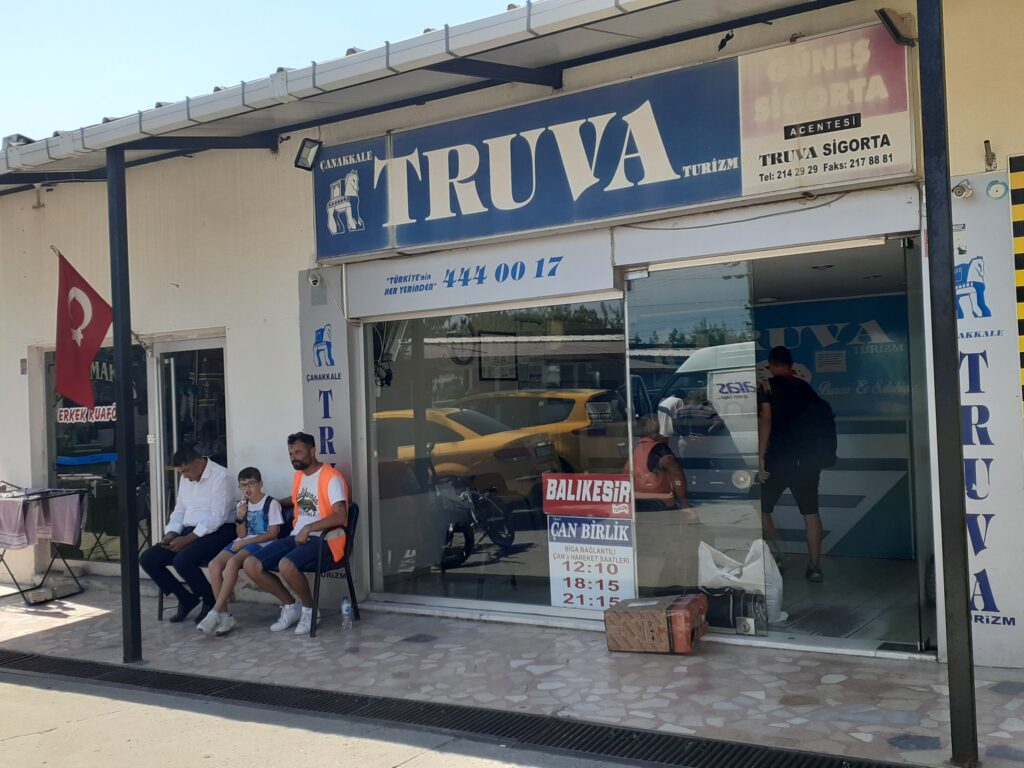 We had checked online beforehand that there was a bus from Ayvacık to Edirne. Referring to this, we bought the tickets at the ticket office located at the bus terminal.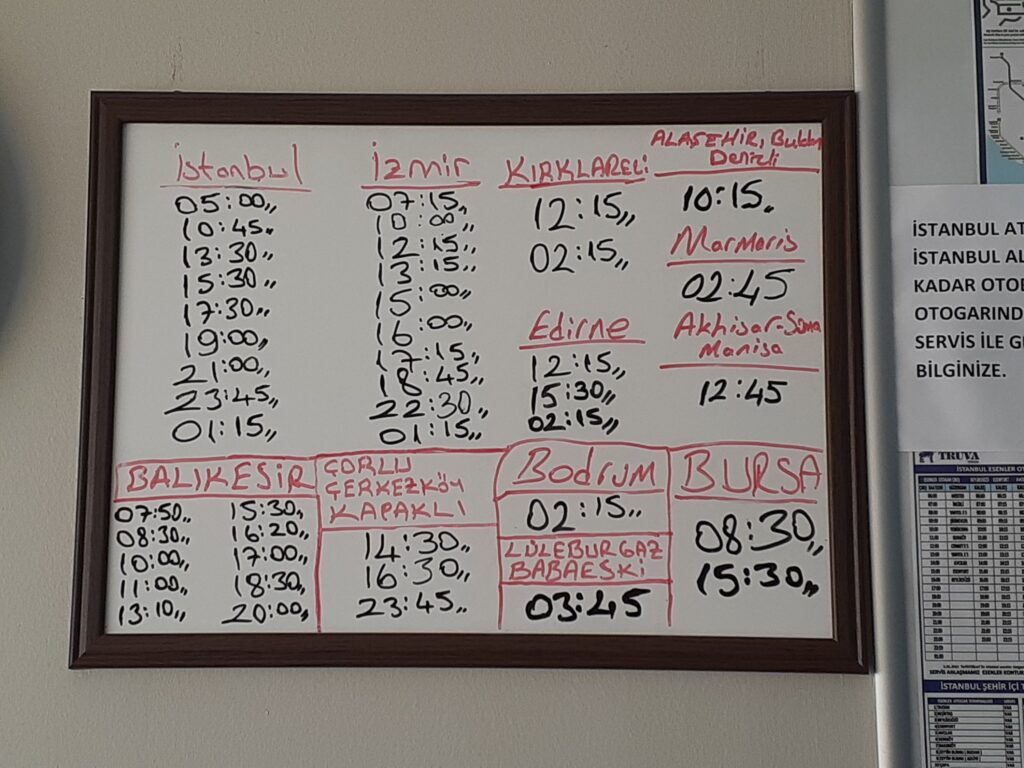 The time at this point was around 11:30 am, but we were told that the 12:15 pm bus was full and that the next bus to Edirne would leave at 1:15pm (not shown in the timetable above), so we decided to buy tickets for that.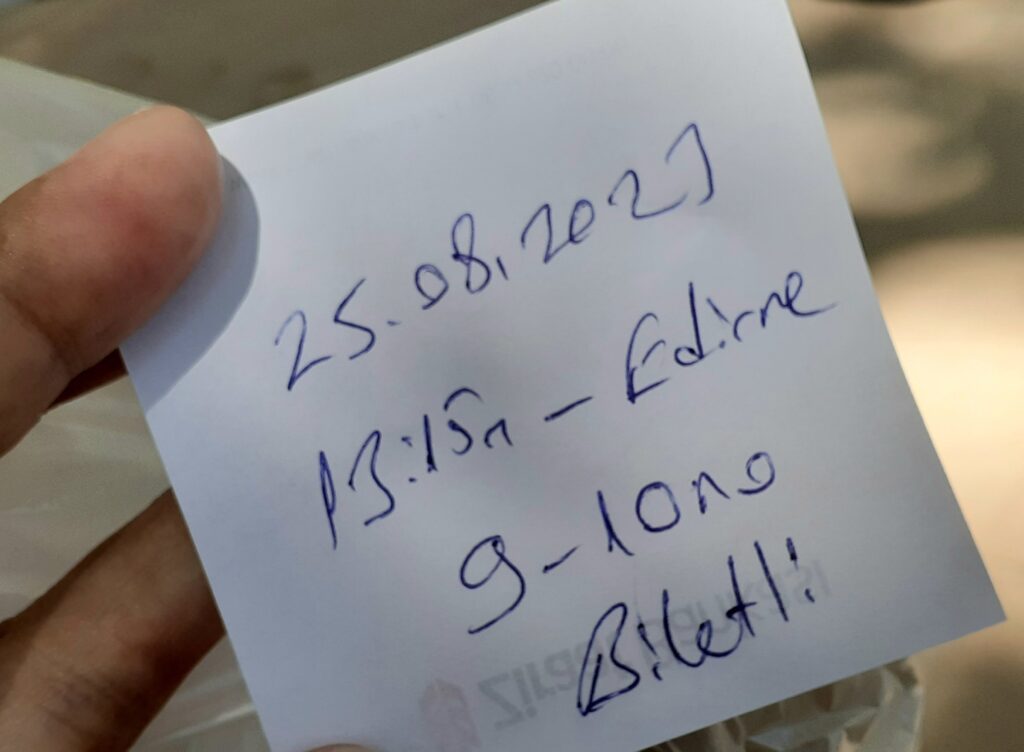 The distance from Ayvacık to Edirne is about 300 km and the Bus fare was 500 TL per person. We paid by credit card. I was asked if I had a phone in Turkey, and when I said I did not, I was handed a handwritten ticket on a piece of paper. If you have a domestic phone number, the ticket might be sent to you by SMS or something.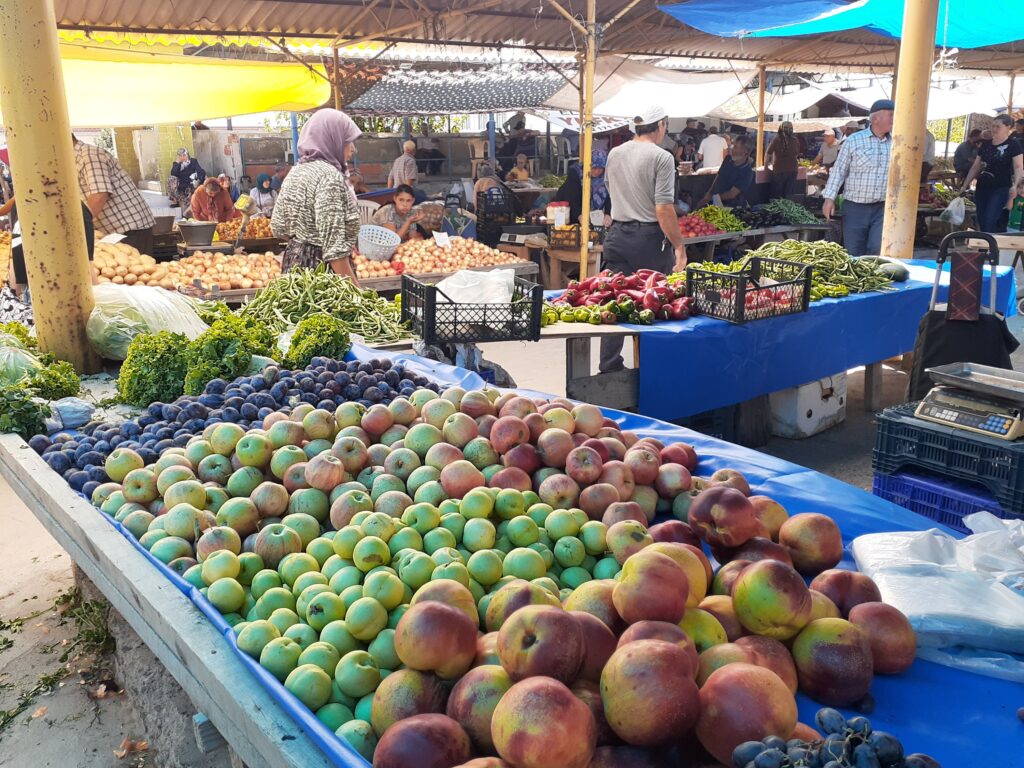 As we had some time before departure, we asked to leave our luggage at the ticket office and decided to go and buy some simit (Turkish bread covered with a lot of sesame seeds) for lunch. We bought some bread and pastries at a bakery up the hill, had tea at a nearby tea shop, and then took a leisurely stroll to the market, which was crowded with people. Then, I remembered that I had read somewhere that there was a market every Friday in this town. Fruit and vegetables were very cheap and tempting, but we gave up buying them because our luggage would be too heavy. It was a shame.
Boarding a minivan bound for Edirne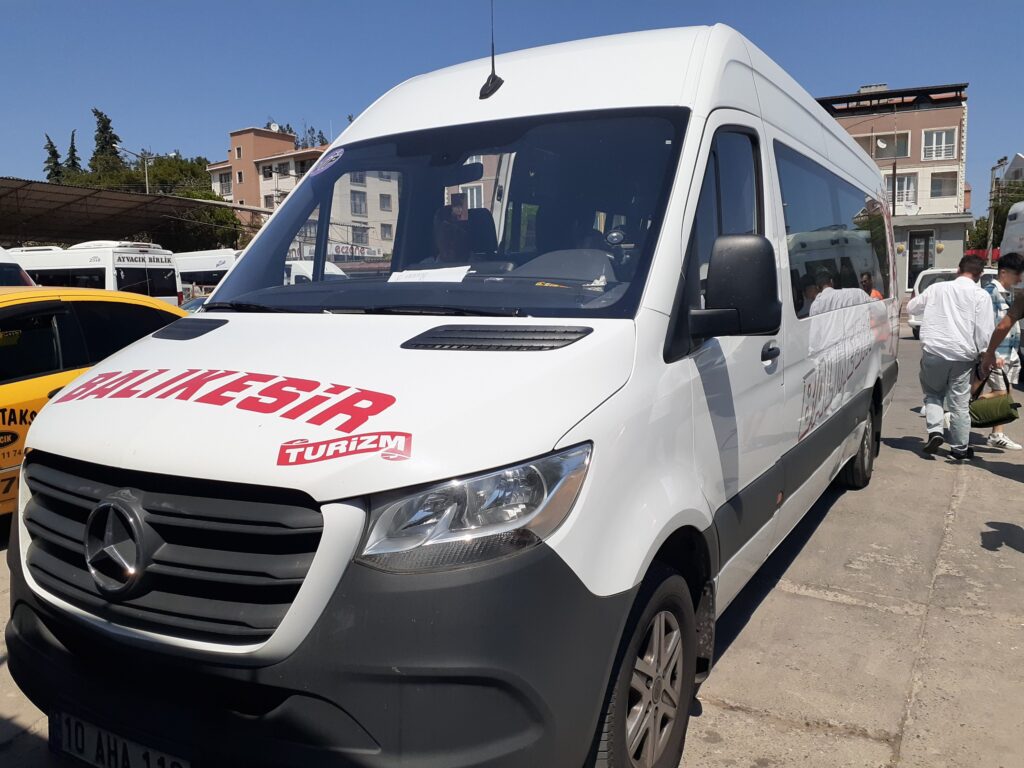 It was time to go back to the bus station as we were ducking in and out of the market. The bus was coming from another city and had not yet arrived, so we waited at the ticket office for a while. About five minutes before departure, our minivan arrived. We left the bus terminal in Ayvacık at 1:20pm, almost on schedule.
Changing buses in Çanakkale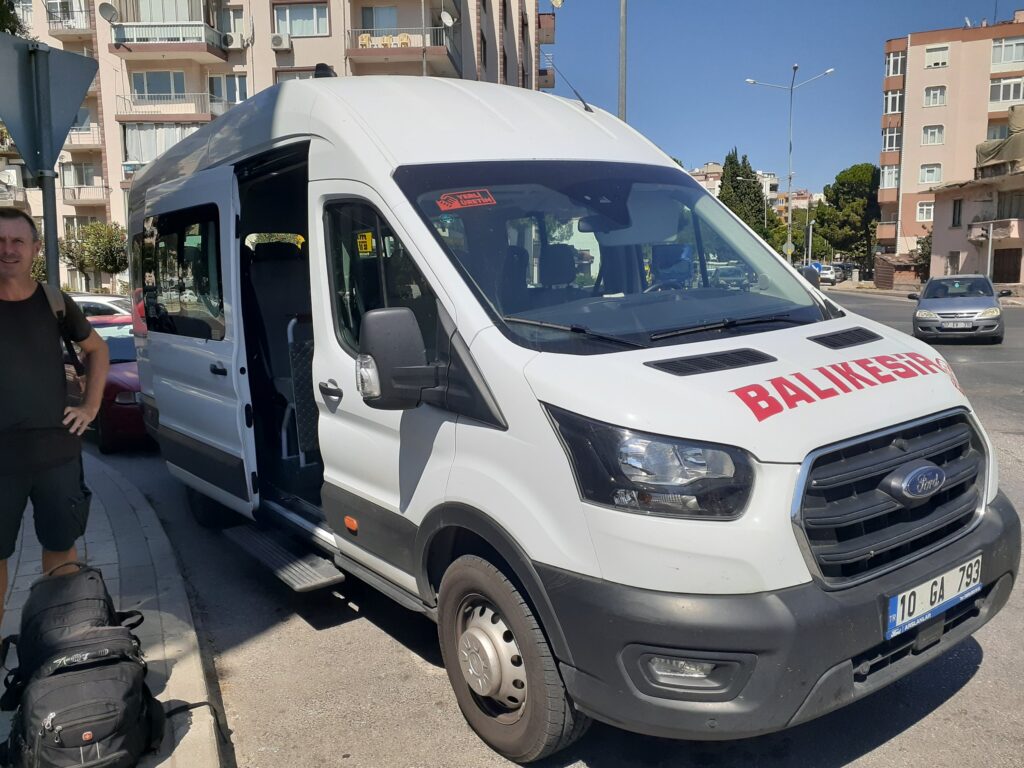 At 2.30pm, the minibus stopped in Çanakkale town and many passengers got off here. Those of us going to Edirne were also told to get off here. Another minivan was parked nearby and we needed to change to this.
We didn't feel completely safe with the minivan driver from Ayvacık to Çanakkale as he drove very aggressively, so we were happy to change the vehicle and the driver. Soon after we got in, the minivan to Edirne left and drove all the way to Edirne without any stops.
Transfer from Edirne bus station to the city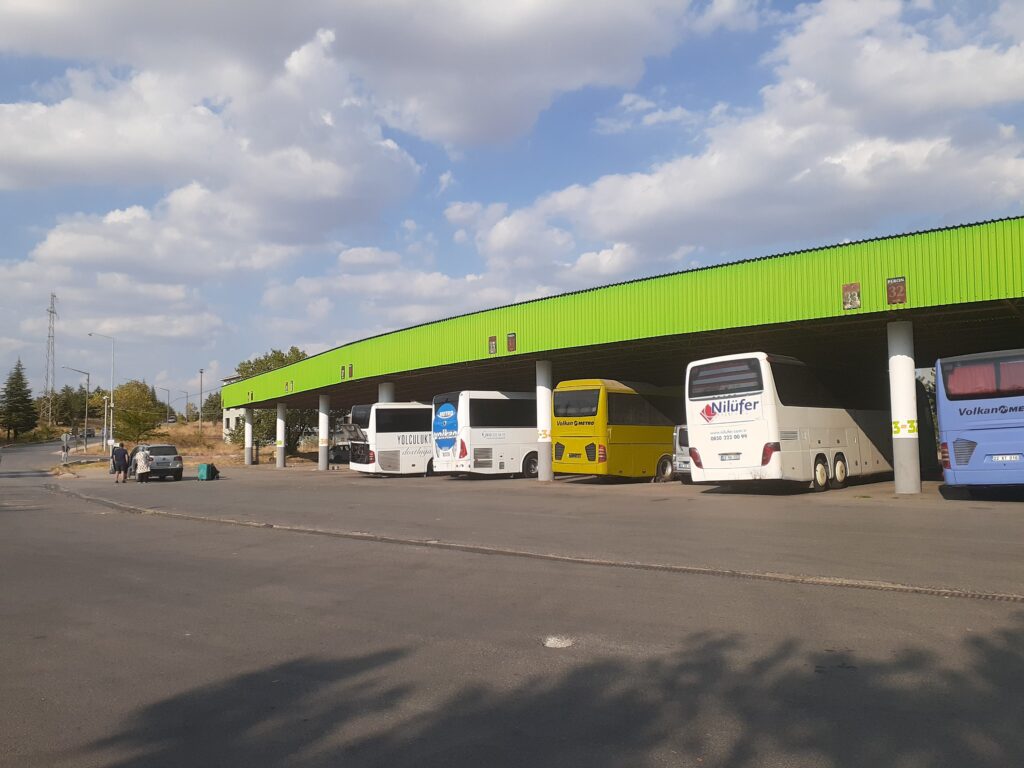 We were told that the journey to Edirne from Ayvacık would take about five hours, but in fact we arrived at the bus terminal at 5.30pm.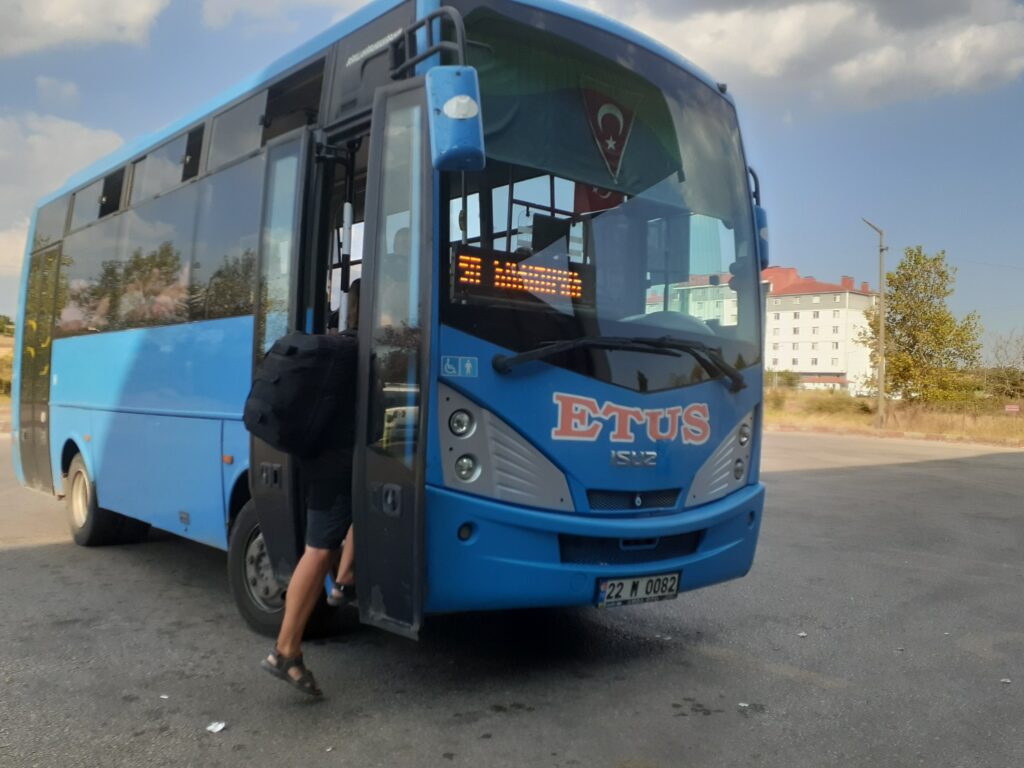 Edirne's bus terminal is about 8 km from the city centre. We took a city bus to the city centre from the bus station. It departed just outside the bus station building.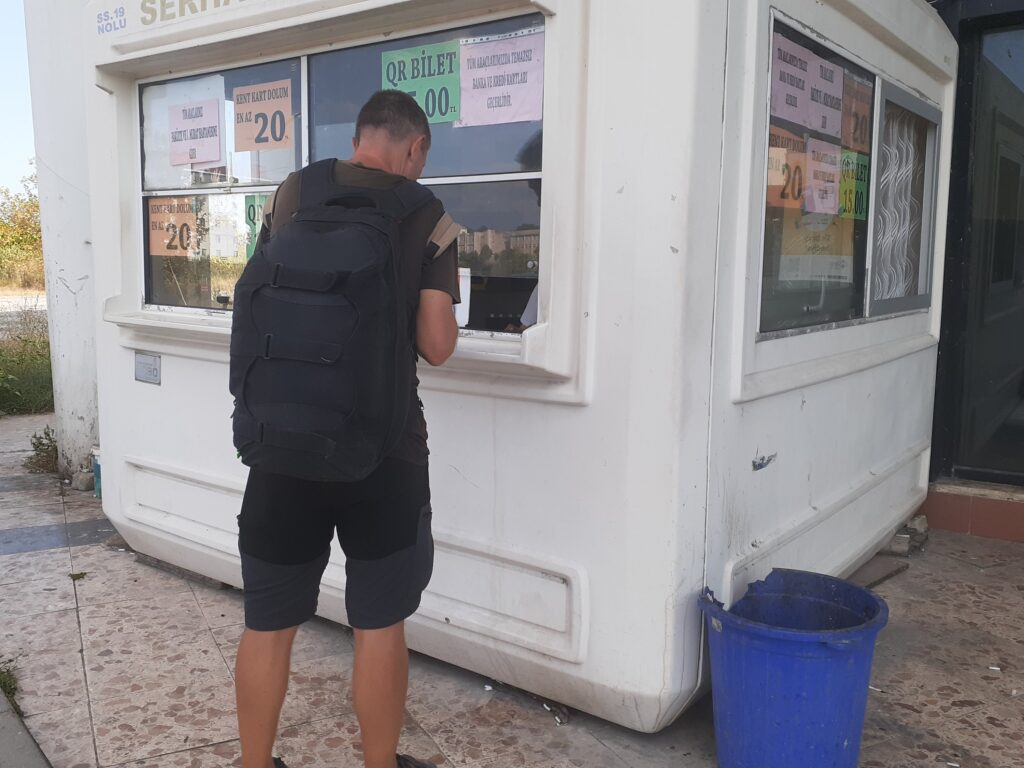 City buses' fare can be paid by tapping the card if you have a transport card, but if you do not have a card, you can buy a ticket from the ticket office next to the exit of the bus terminal. Bus tickets cost 15 Lira per person.
As it is a local bus, it stops throughout the city. It takes a very long time, but you just need to be patient. It was 6.30pm when we got off the bus in the city centre. From there we walked to find a hotel.