Catching up with old friends is always a good thing to do and I was happy to meet up with a friend I have known 35 years.
25 years is a long time
It has been 25 years since I lasted visited Turkey and also seeing friends in Adana. My connection to this city dates back to the late 1980s when my brother and his wife were teaching there for three years.
During, and after this time, I travelled to Turkey many times and perhaps spent 6 months there travelling extensively throughout the country. My brother had a good colleague, Alpaslan Bey, with whom I stayed on several occasions when my brother was not there.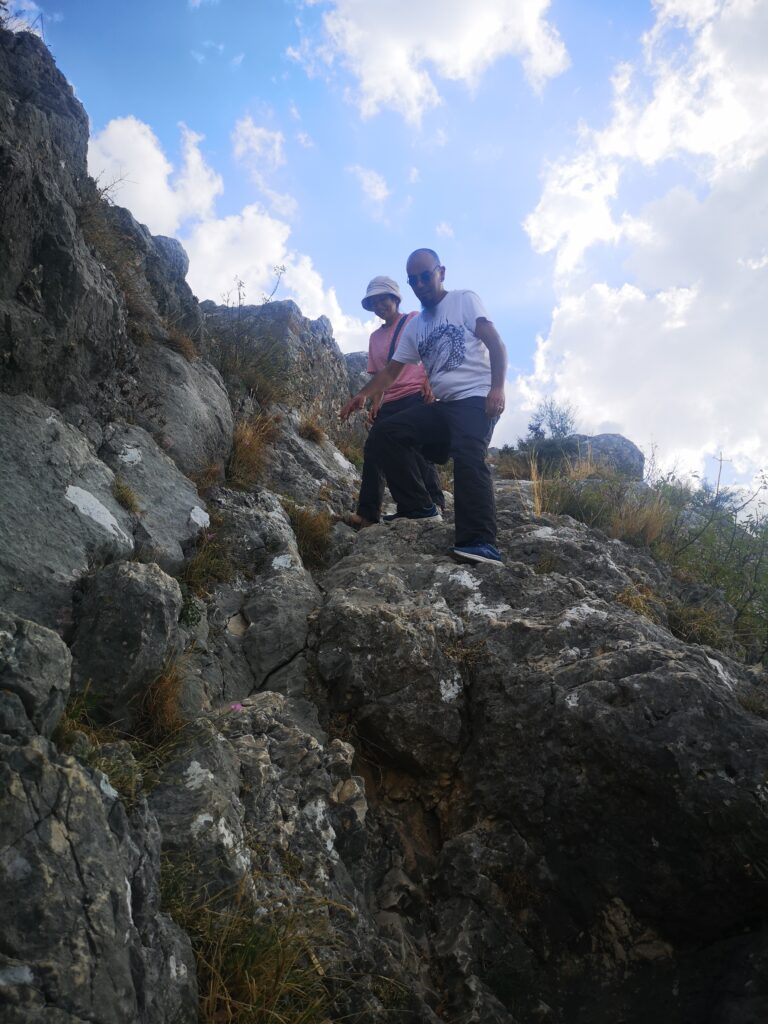 Unfortunately, I was not able to catch up with Alparslanbe, but ended up staying with his eldest son Baybars and his wife. It was great to see him after 25 years. We are both a bit older….he's now 44 and I have 10 years on him!
Baybars kindly came to meet us at the station and I was grateful the train was only 20 minutes late. We drove the 15 minutes or so to his house, stopping off and eating the legendary spicy Adana kebab with salad and flatbread. Delicious!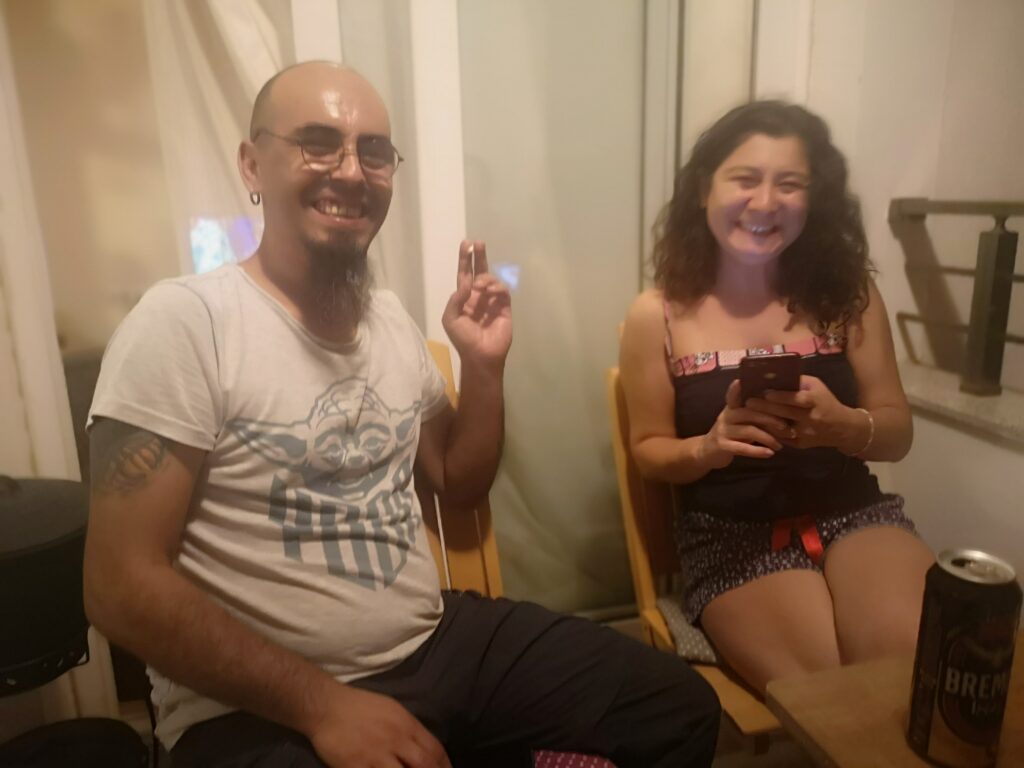 It was lovely to meet his wife Eda and spending the rest of the evening catching up. It was a late night for us (3am), but normal for him as he is a professional musician who often plays in the evenings.
Monster breakfast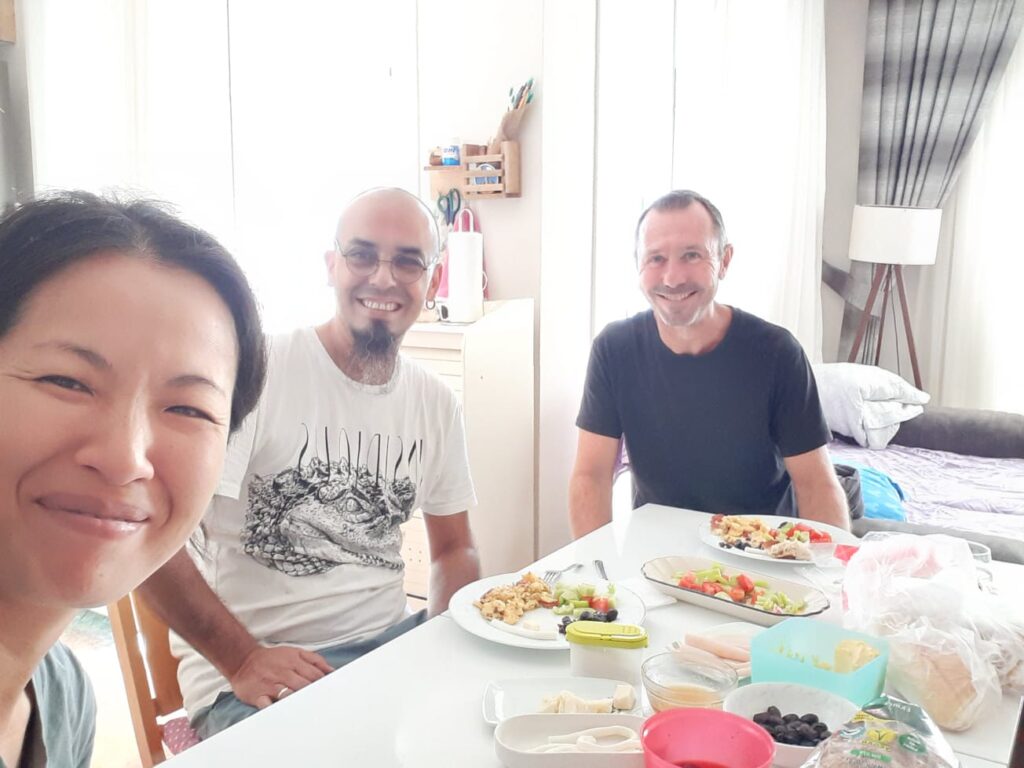 In the morning Eda had to rush off to a dress rehearsal for a play she is starring in. Baybars made us an amazing breakfast which contained many local organic products and washed down with several cups of Turkish coffee.
Kozan Castle
After breakfast, well lunchtime, we headed off in Baybars car to Kozan Castle which is a dramatic castle located about 80 minutes from Adana.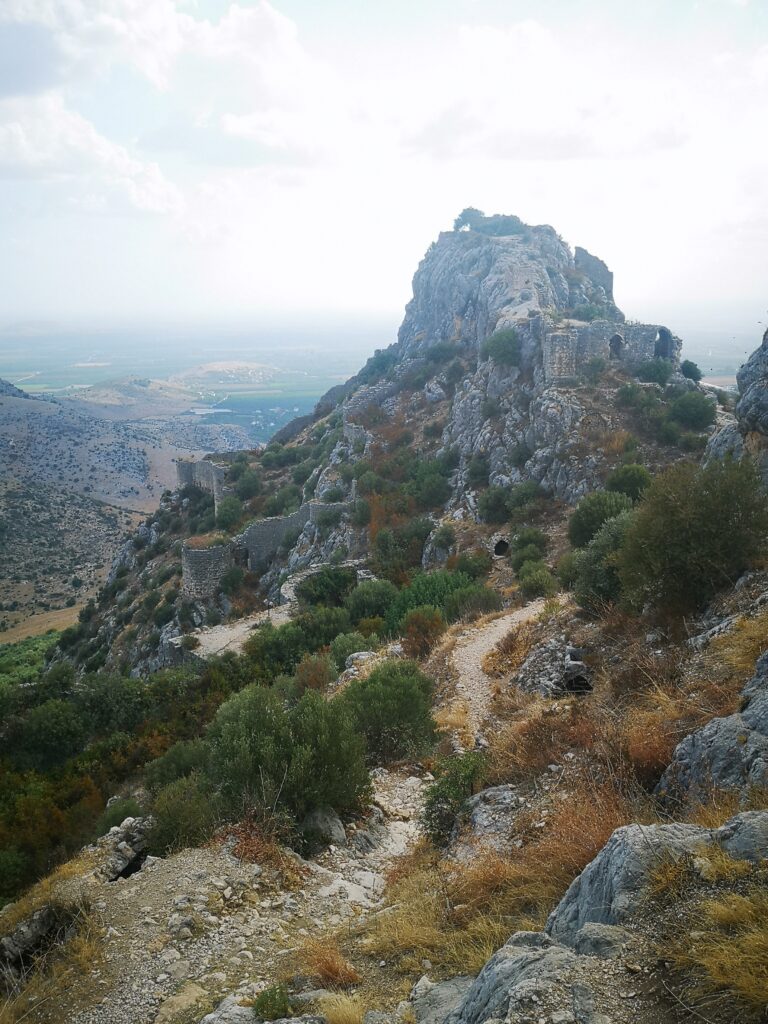 The journey up to the castle from the village is extremely steep and rocks were duly placed behind the tyres when we reached the car park.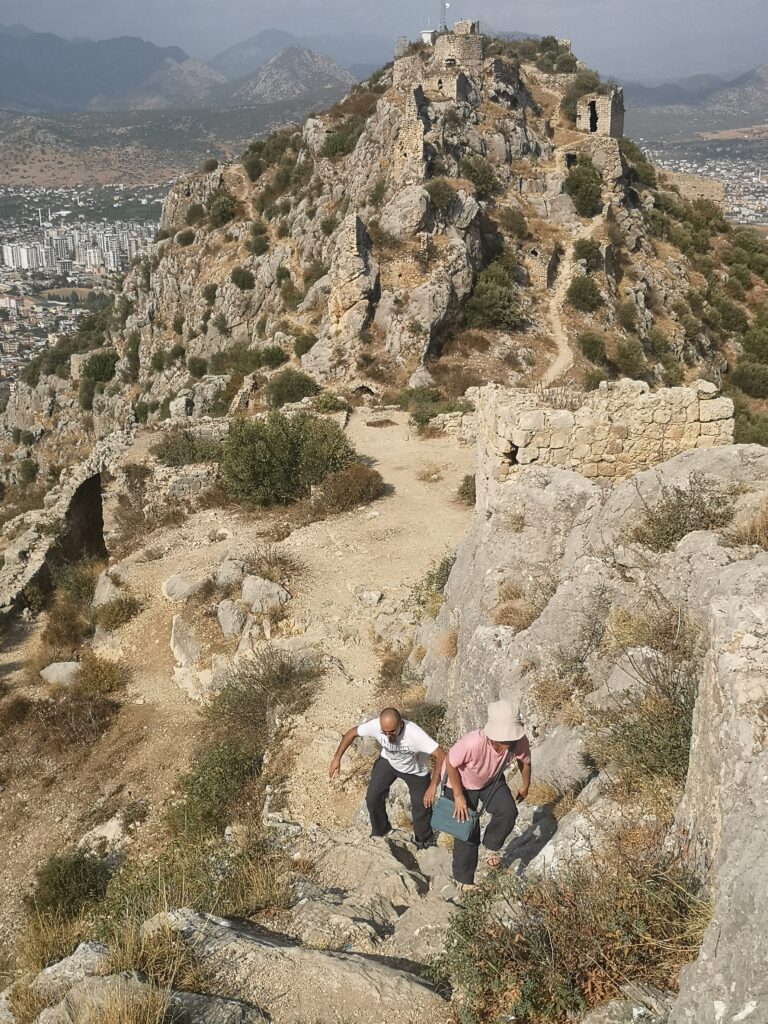 It was still a good steep climb up to the castle which provided dramatic 360 degree views. There was no charge to enter the castle and the other bonuses were that there were no other visitors and no fences or safety barriers.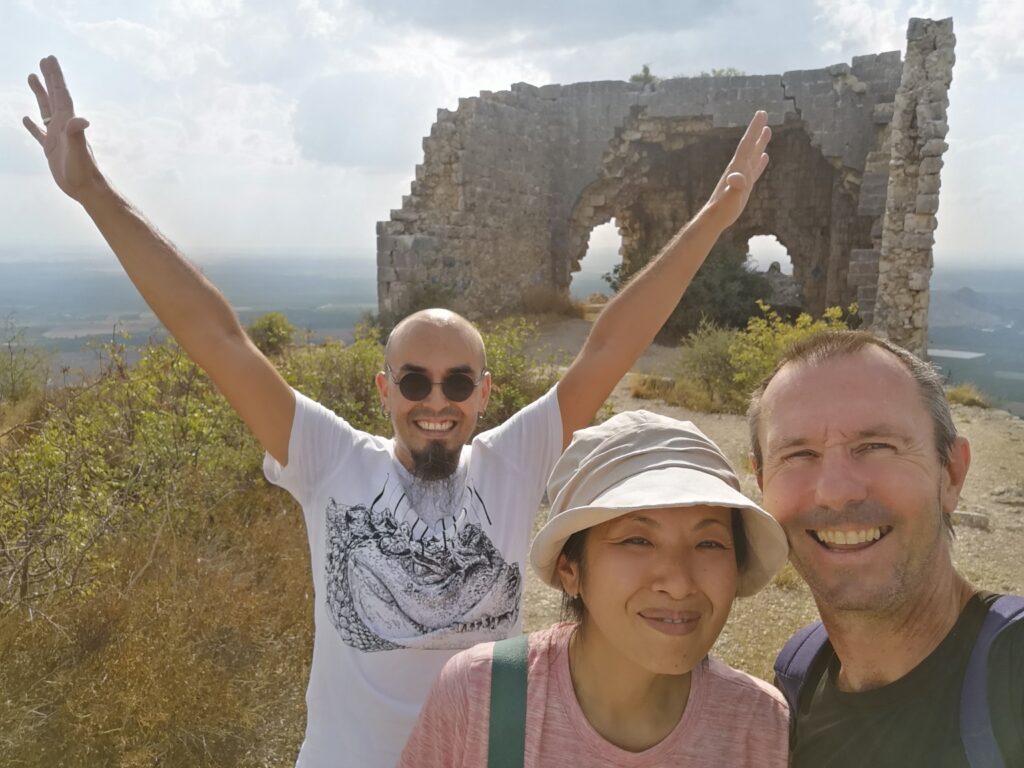 After climbing around the castle we descended to the cafe located by the car park, which still provided stunning views. The shade and pleasant breeze cooled us down from the 34C heat. It was October 4 and still pretty warm.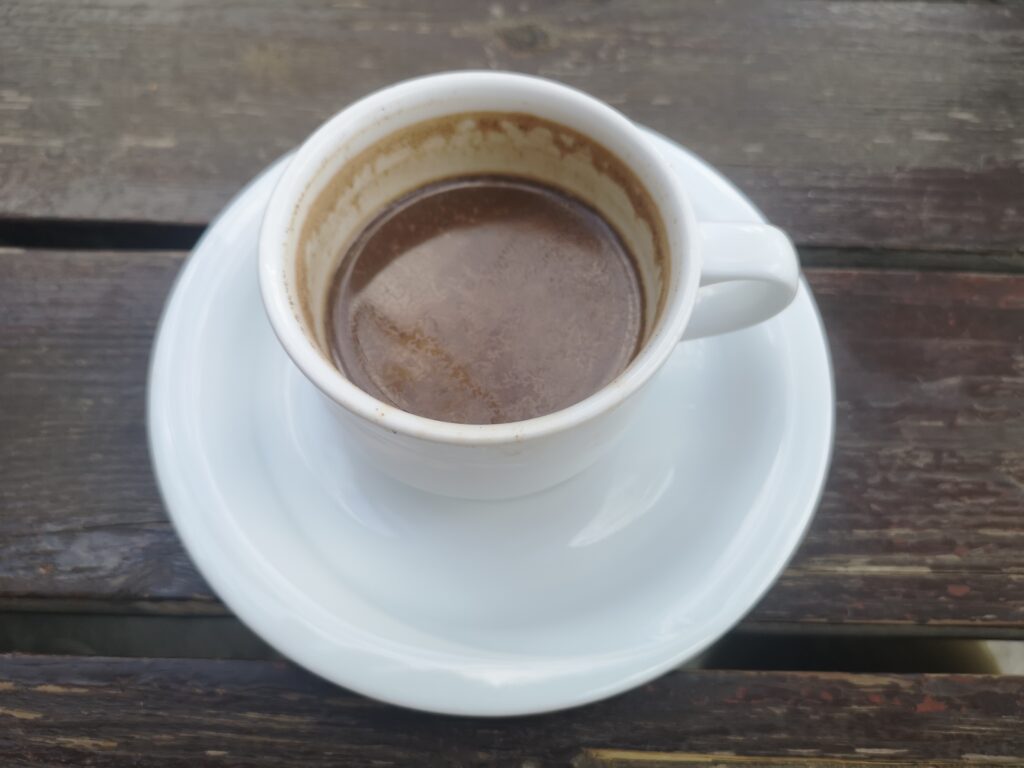 We had cooling water and a very interesting menengic coffee.