We stayed in Ercis and went to another lakeside town called Van the next day.
Transport from Ercis to Van is easy. It seems that there are lots of minibuses between the two towns.
Here is how we travelled from Ercis to Van.
Minibus from Ercis to Van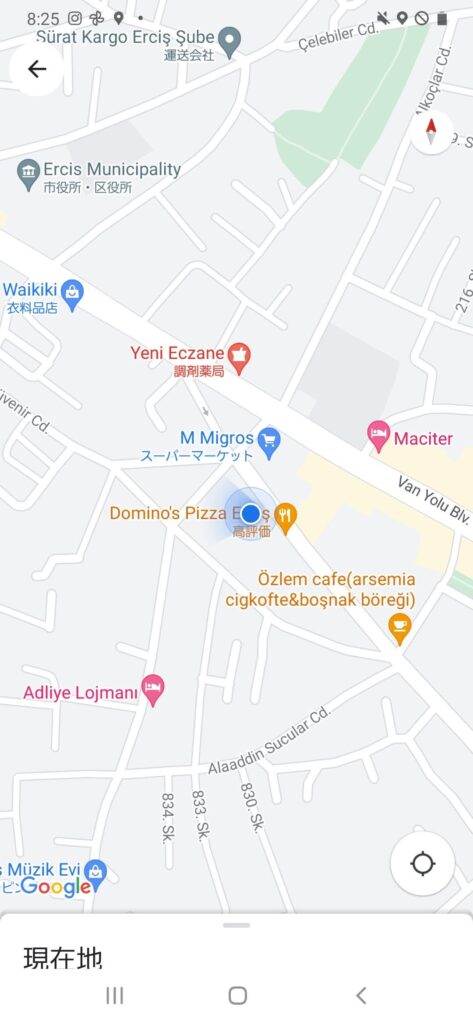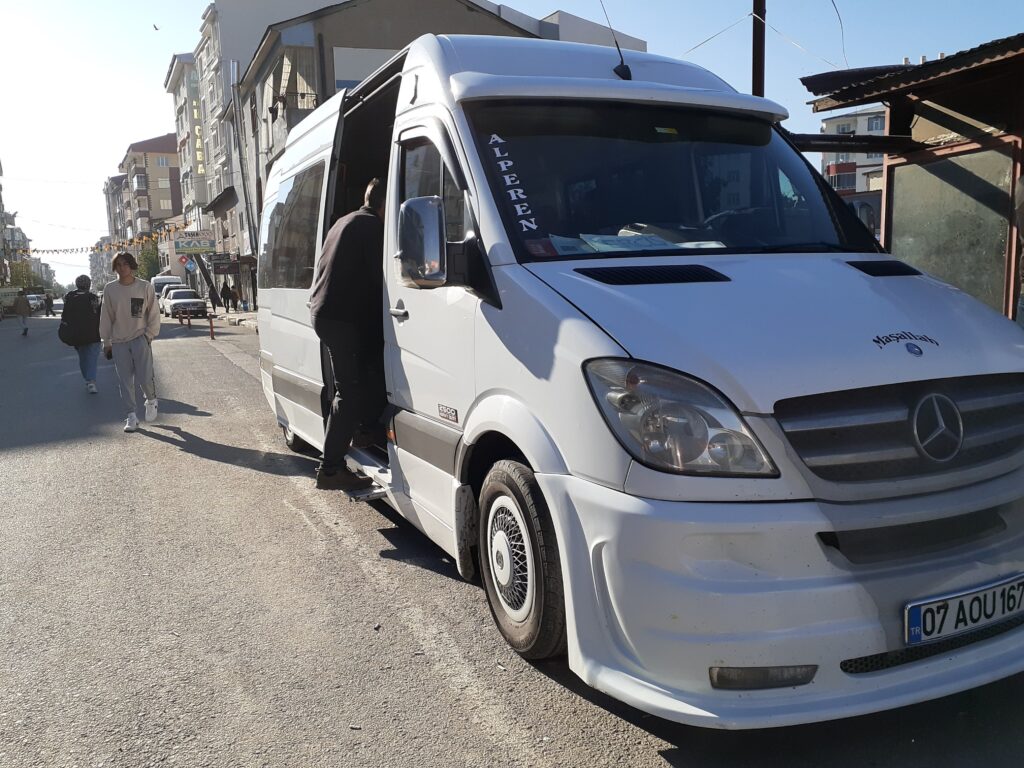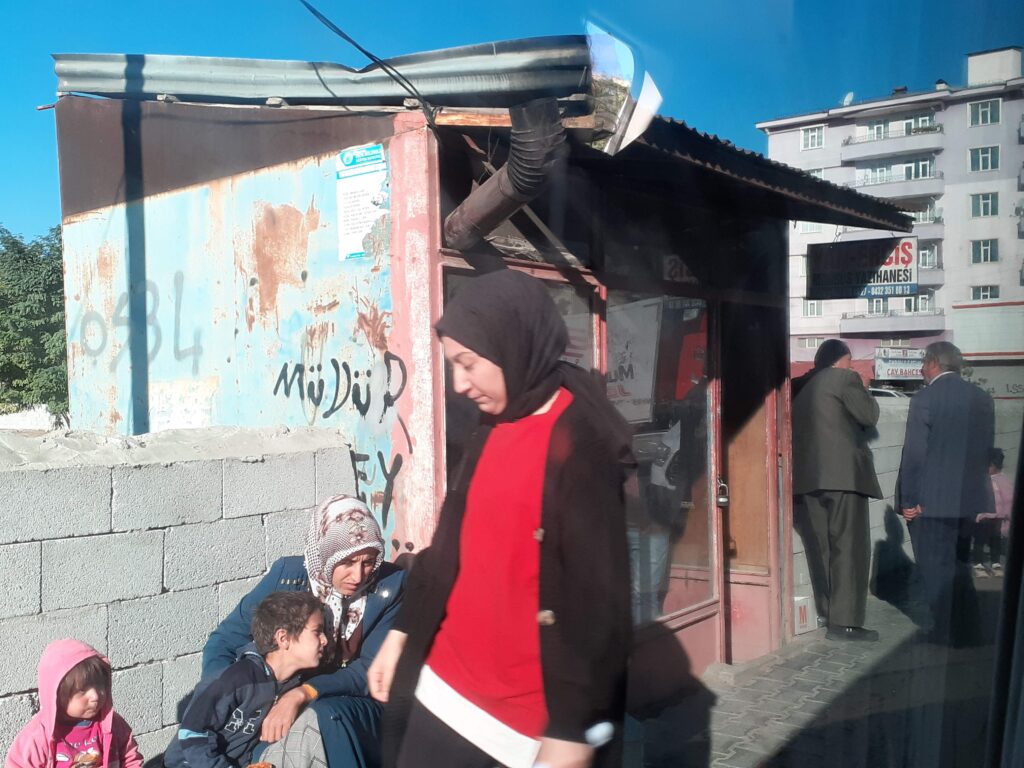 Minibuses to Van from Ercis depart from the little bus station located south of our hotel, Dilman Gold Otel.
People said that minibuses to Van leave Ercis every five minutes. We are not sure that the buses run that often, but it seems that there are lots of buses to go there.
How much does the bus cost from Ercis to Van?
We took a minibus from Ercis to Van which cost 40 TRY each, but it only went to just outside of the town.
We then took another minibus which took us closer to the centre of town and then walked to the hotel we were going to stay at.
How long did it take from Ercis to Van?
Our bus left Ercis at 8:30am and we had to change into another minibus after one hour.
We arrived at the centre of the town of Van at about 10am.
Therefore, it took us one and half hours to travel from Ercis to Van in total.