In Adana, we stayed one night at a friend's house. We had a few drinks in the evening and a slow start the next morning, but we spent half a day walking around the city and sightseeing.
Here are some of the sights and attractions we visited in Adana.
About Adana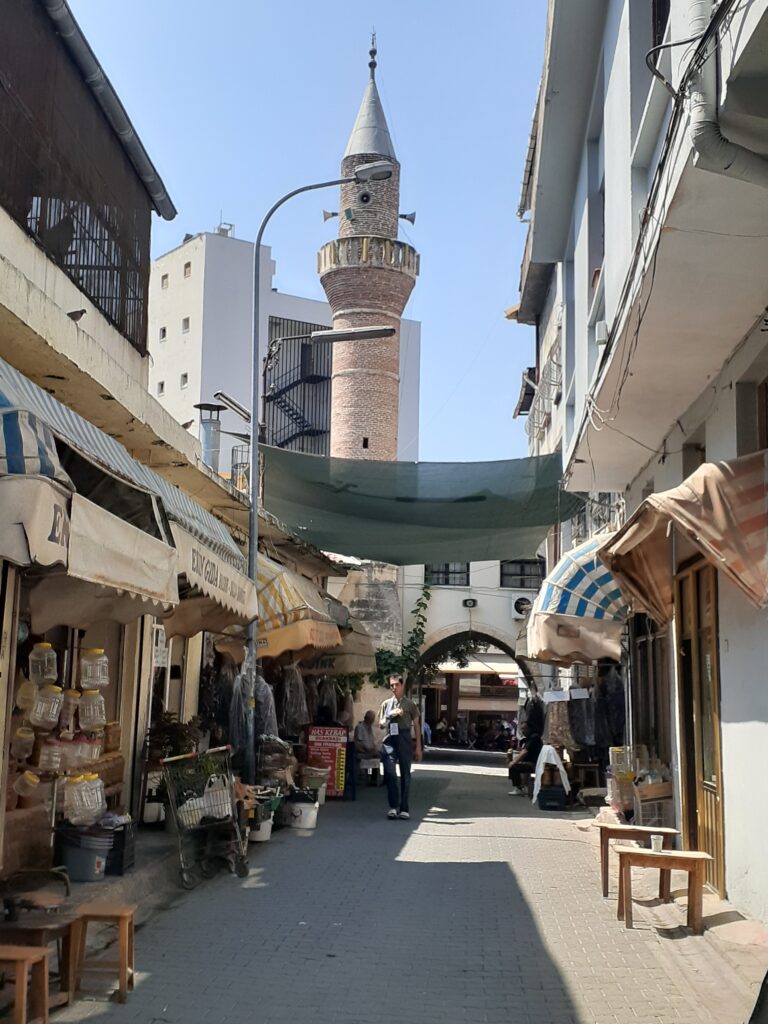 Adana is a large city in southern Turkey with a population of approximately 2,274,000 (2022). It is the administrative capital of the Adana Province.
It is an important agricultural region on the fertile Çukurova Plain and Adana has flourished as a centre of traffic and logistics since the Roman Empire.
However, there is a sad history that we should not forget which was that the Armenian genocide of 1909, at the end of the Ottoman Empire. It's estimated that 30,000 people were killed here.
Adana Ulu Mosque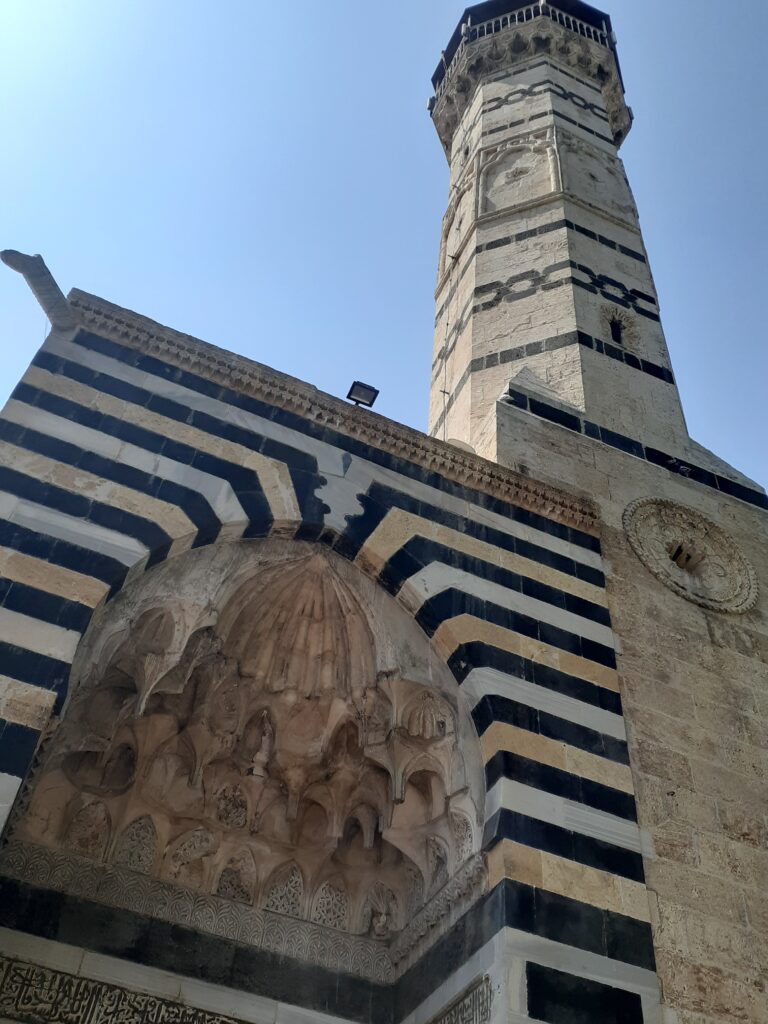 The mosque, also known as Ramazanoğlu Camii, was first built in 1541, but has since been extended and renovated in different periods. Therefore, it has mixed architectural styles from the Mamluk, Seljuk to Ottoman eras. The mosque was damaged by an earthquake in 1998, but was restored in 2004.
The facade is decorated with white, black and yellow stones which makes it impressive. Also the design of the minaret has a unique pattern.
Ramazanoğlu Tŭrbesi (Ramazanoğlu Tomb)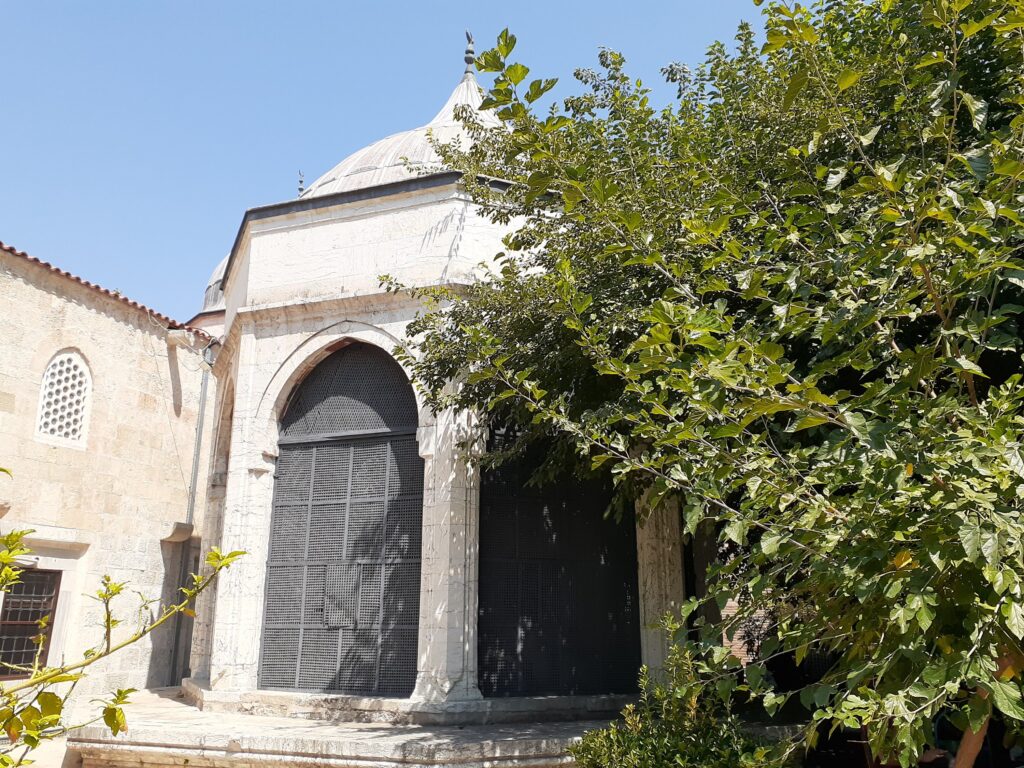 The specific date of construction of this mausoleum is unknown, but the style of its arches and keystone rosettes suggest that it was built in the late 17th or early 18th century.
It has a slightly pointed dome set atop octagonal columns. The whitish stone building is coolly surrounded by green trees. It contains seven large coffins and one children's coffin.
Ramazanoğlu Madresi (Ramazanoğlu Madresa)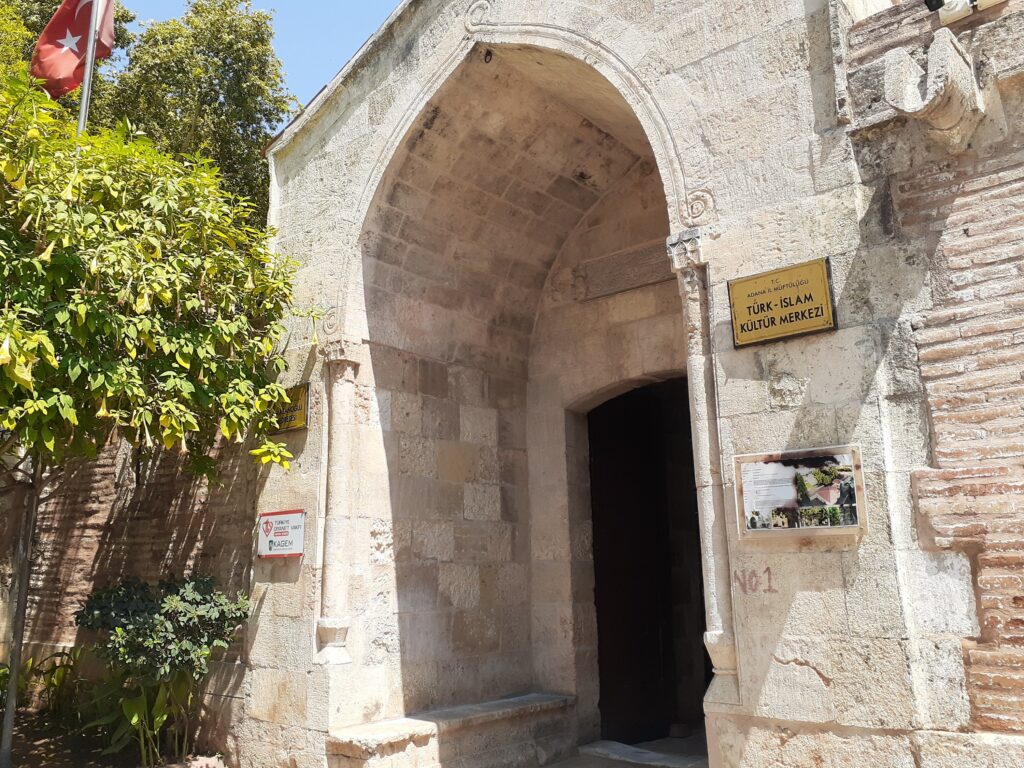 Built in 1530 by Ramazanoğlu Piri Paşa, it functioned as a madrasa until 1914. It is located right next to the Ulu Mosque.
It is not large as a madrasa, but it is full of greenery inside and contains workshops. There is a teahouse (Çay Evi) right next to it, where tea is now served in the grounds of the madrasa.
Yağ Mosque (Yağ Cami)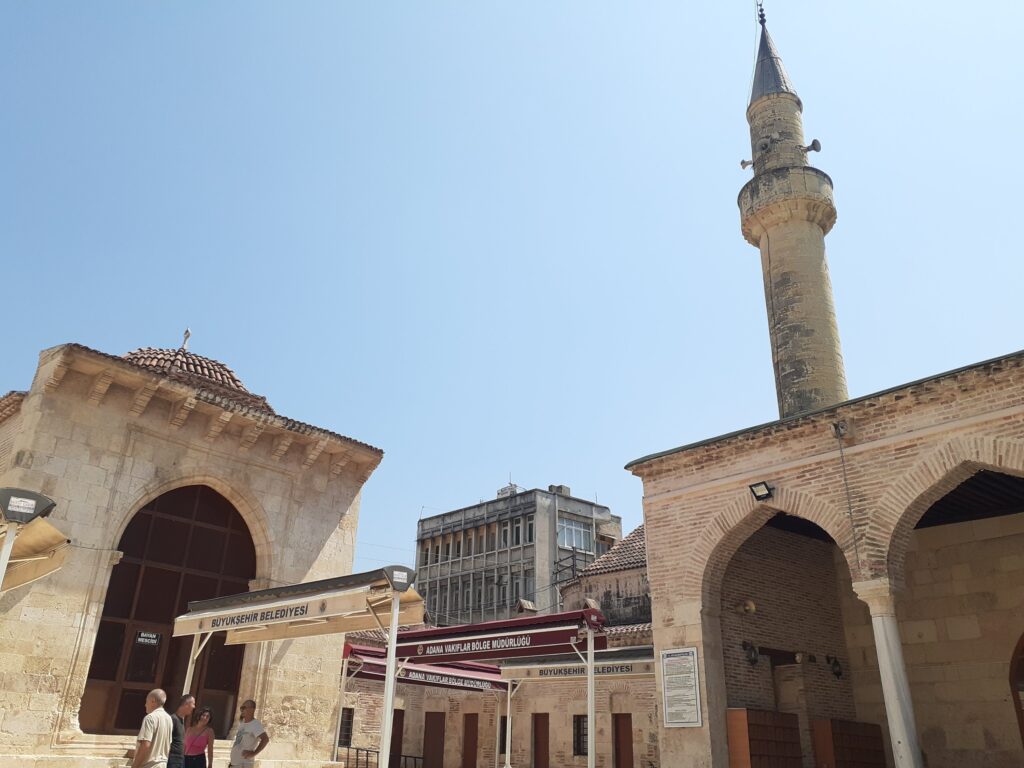 Originally built as an Armenian church, it was converted into a mosque around 1380. It is the oldest mosque in Adana.
Ramazanoğlu Mansion (Vakif Palace)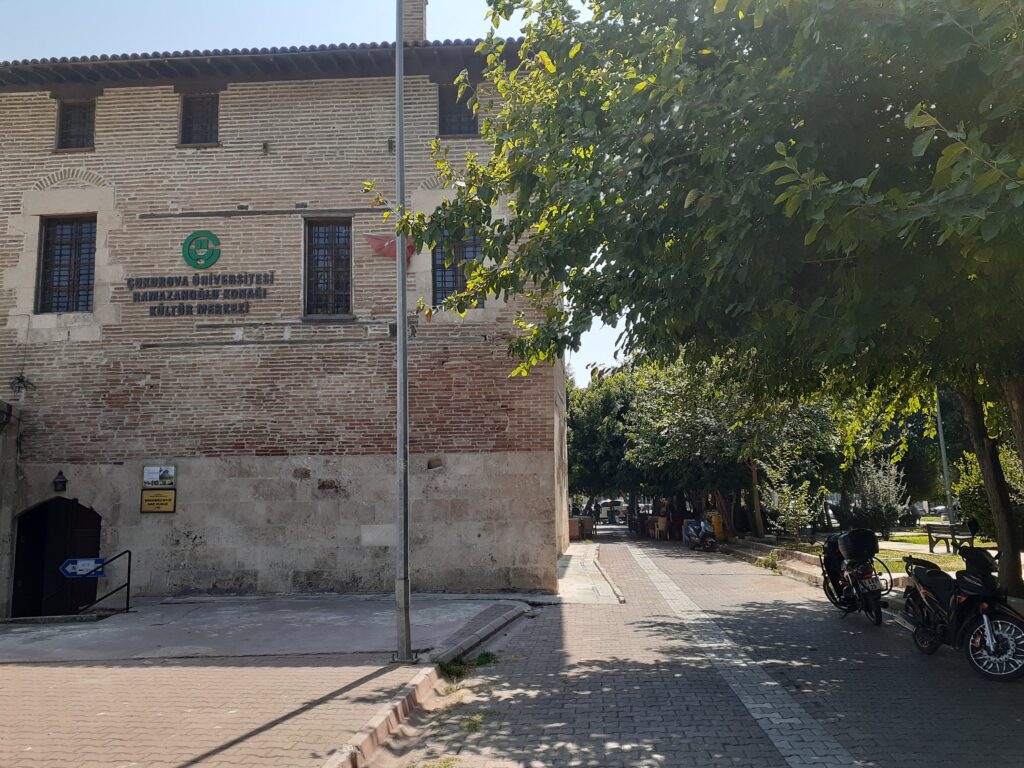 Built in 1495 as part of the Ulu Mosque complex, it is the oldest residence in Adana. It is currently used as the Ramadaan Cultural Centre of Chukurova University.
Adana Great Clock Tower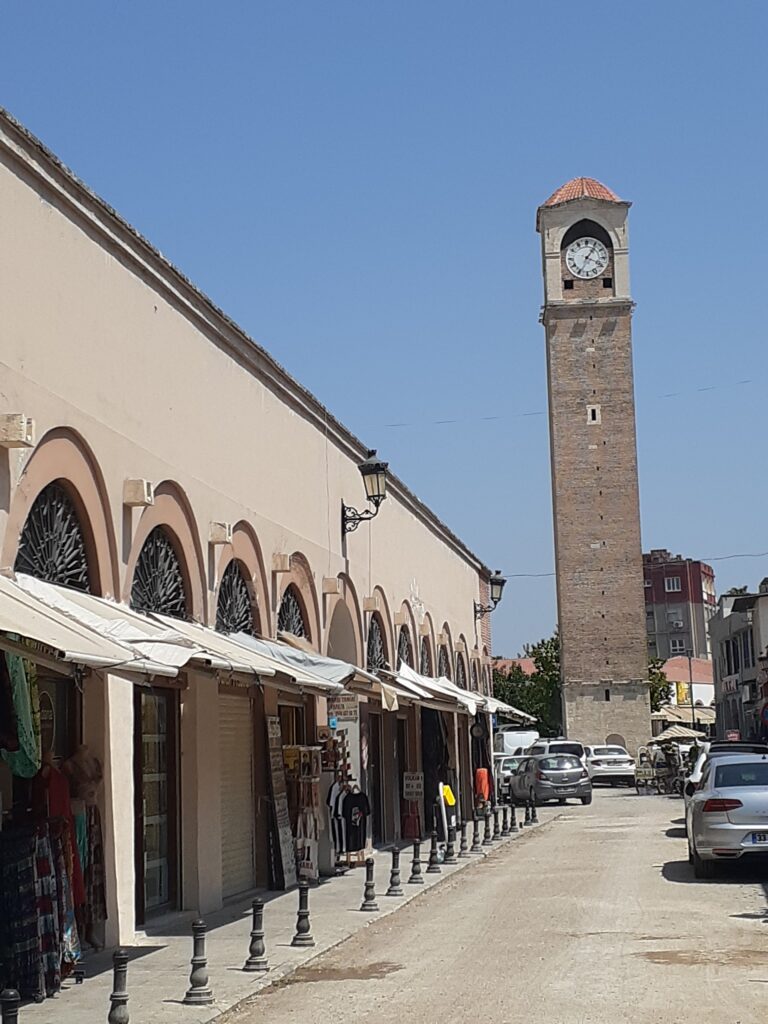 Located in the busy downtown area of Adana. Surrounded by retail shops, teahouses and restaurants, it becomes even livelier in the evenings.
Dining in Adana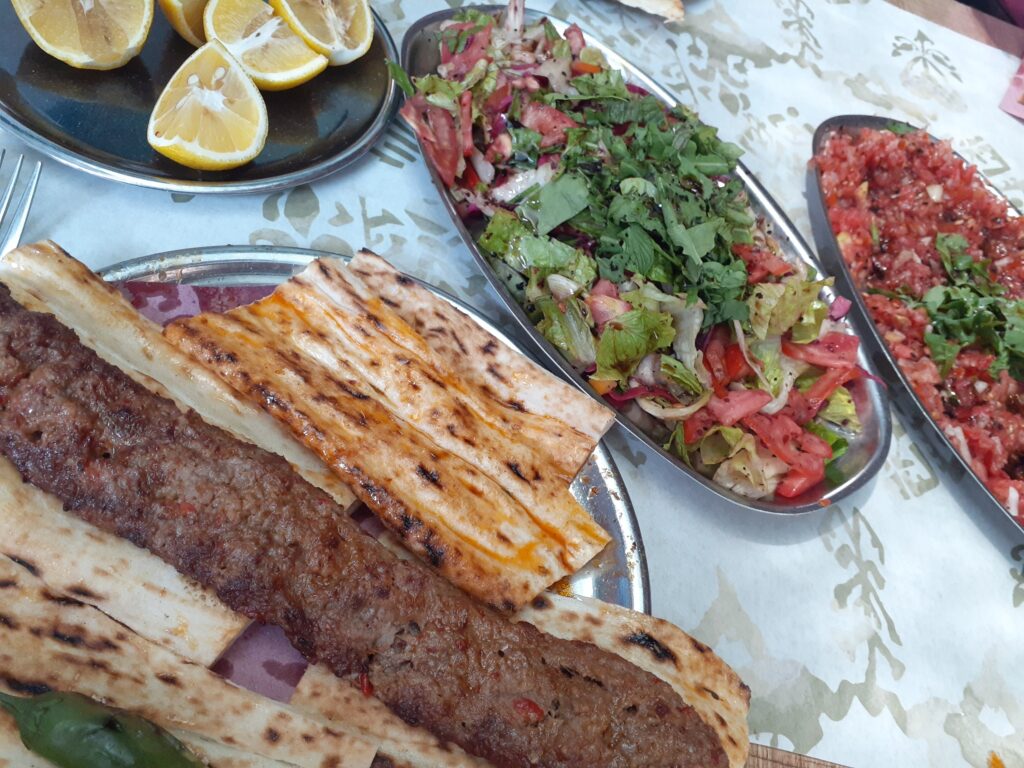 Adana is famous for its Adana kebabs. There are many Adana kebab shops, but this time we had lunch at Ciğerci Edip Usta, near the Old Town Market. The kebabs were delicious, as well as the salad with chopped tomatoes, onion slices and plenty of fresh herbs. A detailed review can be found on Google Maps.