After two nights in Batuan, Bohol, we moved on to Anda, a beach where snorkelling is possible.
How to get to Anda from Batuan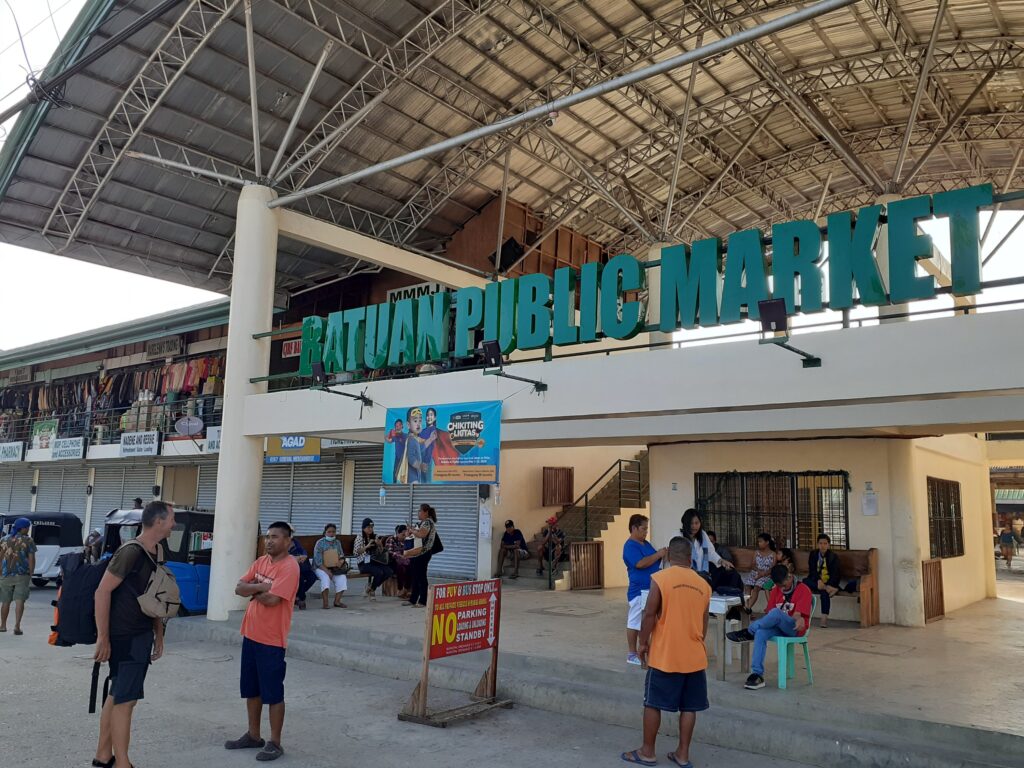 After two nights in a homestay in Batuan, the journey continued to Anda Beach Resort. You will need to take a bus to get to Anda, and there are two routes from Batuan.
Via Alicia
From Batuan, head north-east to Alicia via Carmen. There you can change to a bus or other transport to Anda. There are not many buses from Alicia to Anda, so waiting times for transfers could be a bit long.
Via Loay
From Batuan, head southwest and change to a bus to Anda at Loay on the coast. The overall journey is longer here, but buses to Anda from Loay seem to be more frequent and transfers may be smoother.
Journey from Batuan to Anda via Alicia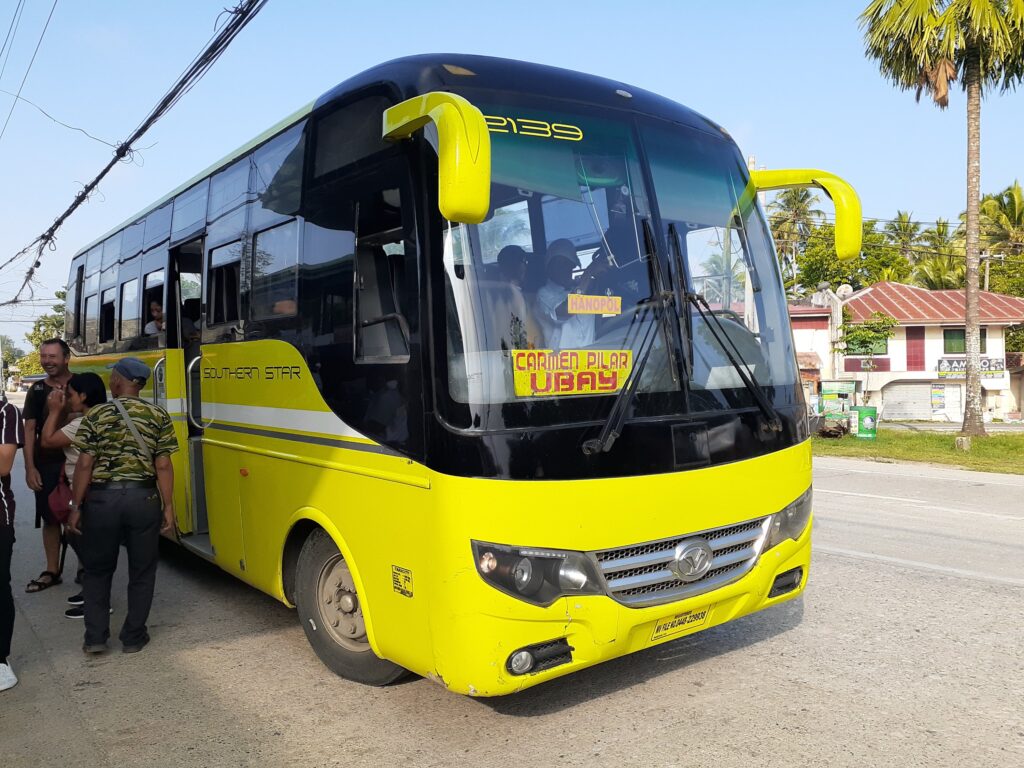 You can take buses from Batuan market. The homestay where we were staying was nice enough to drop us for free at Batuan Market.
We arrived at the market at 7:10am. There is a bus boarding area in front of the market where you can sit on a bench and wait. A lady who looked half-official was sitting at the desk and told us that the bus fare to Alicia was 85 pesos per person.
We thought about taking the bus to Loay if it arrived first, but as the distance travelled via Alicia was shorter, so we decided to take that route if possible.
Within 10 minutes, the bus to Ubay via Alicia arrived, so we decided to take it to Alicia.
We boarded the bus to Alicia at around 7:20am. The bus runs through the countryside of Bohol via Carmen, Salvador and Pilar, famous for its rice terraces. As the journey coincided with commuting time, the bus was crowded from Carmen to just before Salvador, but after that there were lots of empty seats.
The distance from Batuan market to Alicia market is 43 km. It was 8:50 am when we arrived at the Alicia market.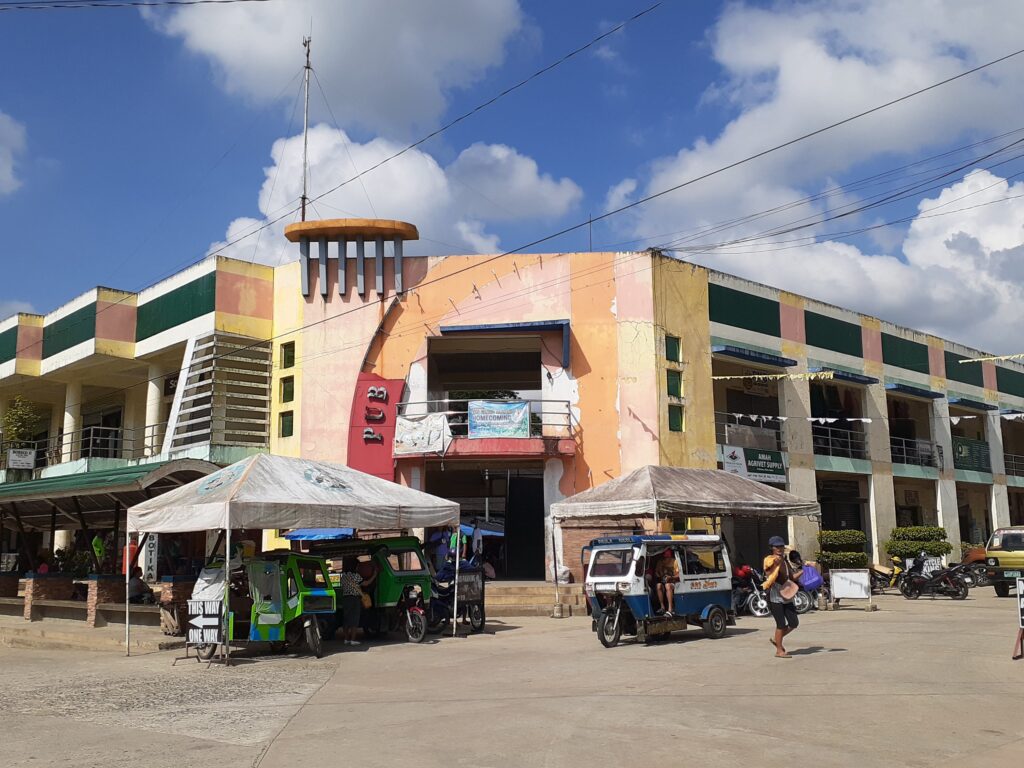 A few minutes after buying bread at Alicia Market the bus arrived.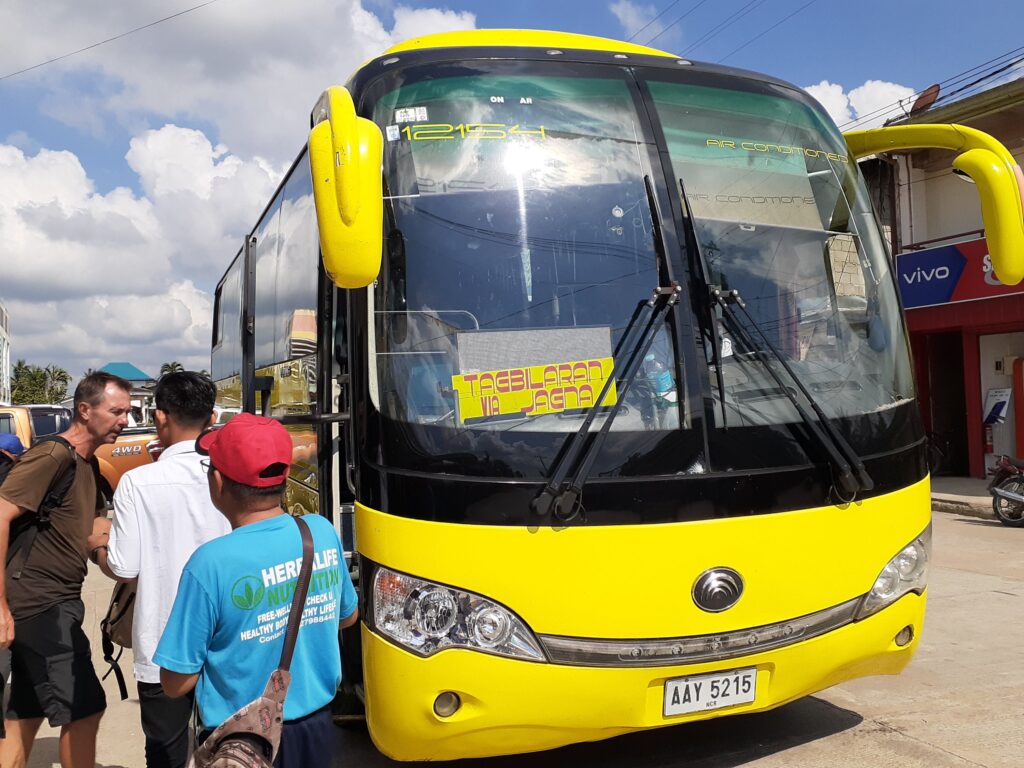 We took the bus to Tagbilaran via Jagna (pronounced as 'hagna') and got off before arriving at Guindulman, a town just after the junction for Anda Beach. There we changed buses and headed to Anda Beach. The bus was air-conditioned, so it was 20 per cent more expensive than a regular bus, and the fare to Guindulman was 45 pesos per person.
We left Alicia Market at 9am. The distance to Guindolman is about 20 km. It was around 9:30 am when we got off the bus at the Anda Beach-bound intersection just before Guindolman.
When we got off the bus, the young bus conductor told us that a tricycle to Anda Beach was about 80 pesos per person. When we asked the guesthouse where we booked the bus, we were told that it would be about 300 pesos per tricycle, so this was already half that price.
After getting off the bus, we decided to have breakfast and stopped at a food stand a short walk away. There we had pancit (fried noodles or baked beef noodles or a mixture of both). When we asked the lady selling the food there, she told us that the tricycle to Anda Beach "probably costs 50-60 pesos per person". The prices were getting cheaper and cheaper.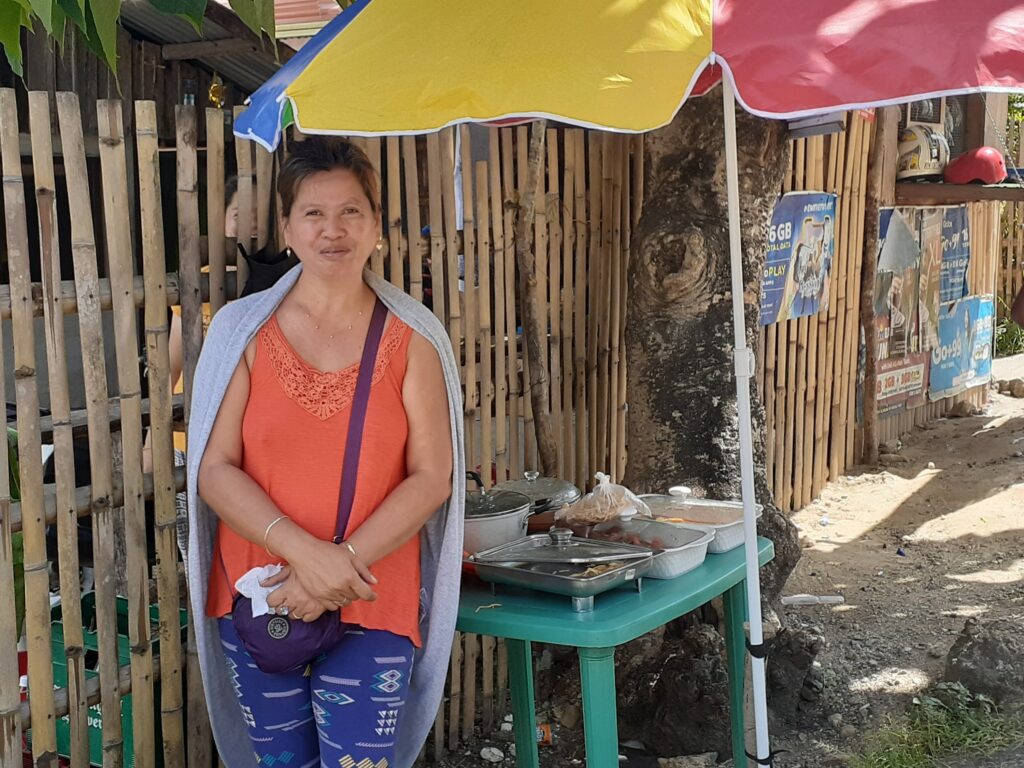 Just as we were about to leave the food stand and walk towards the intersection, a motorbike taxi stopped and we asked how much it would cost to get to Anda Beach……'500 pesos'. We politely declined and walked to the intersection, where we decided to wait for a tricycle.
After a few minutes of waiting we hitched a ride in a pick up driven by a friendly local. In the end, there was no charge for transport from the crossing to Anda Beach. We were dropped off at the intersection leading to the guesthouse and walked from there to check in at the guesthouse.
Anda Beach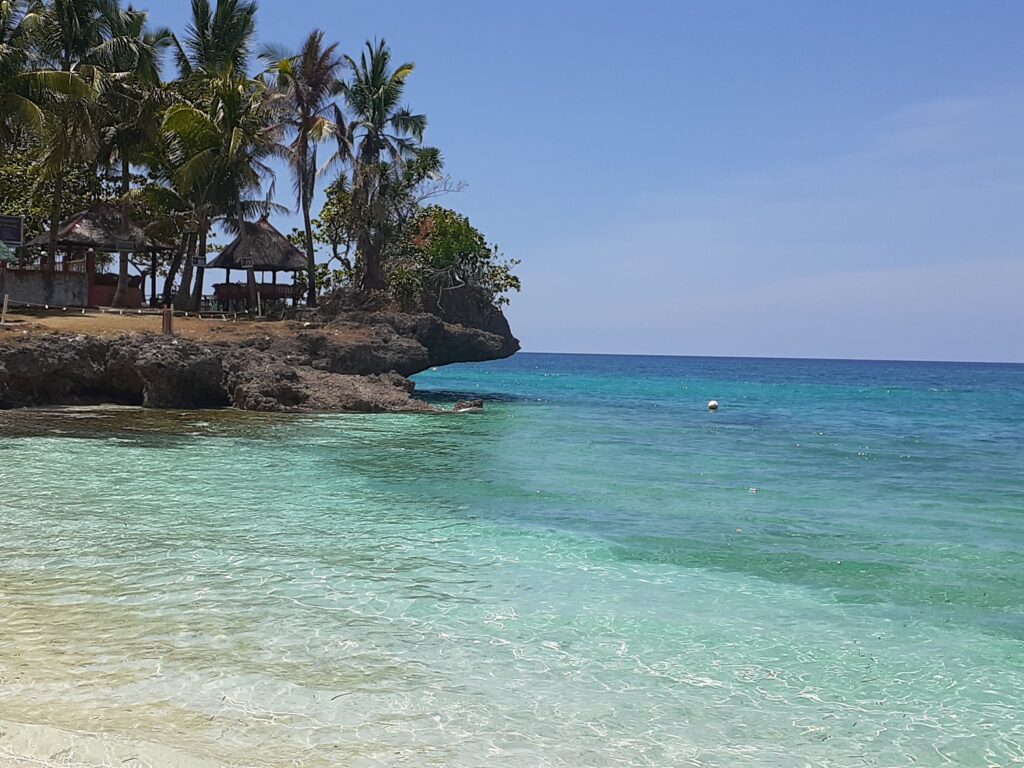 Anda is a town in south-east Bohol with several beaches and caves. The town's centre is at the south-eastern end, from where the beaches stretch eastwards.
We stayed at the 1PEACE beach resort, one of the cheapest accommodation options in the Anda beach resort. A standard double room cost us 1200 pesos per night. A detailed review can be found on Google Maps, but there is a beach right in front of the guesthouse from which you can swim offshore to the drop-off.
We swam to the drop-off the day we arrived and saw more than 10 sea turtles. The drop-off is quite a distance at high tide, so snorkelling with fins is recommended.
Unfortunately, the next day there were too many jellyfish to swim for a long time.
Anda Tourist Information Centre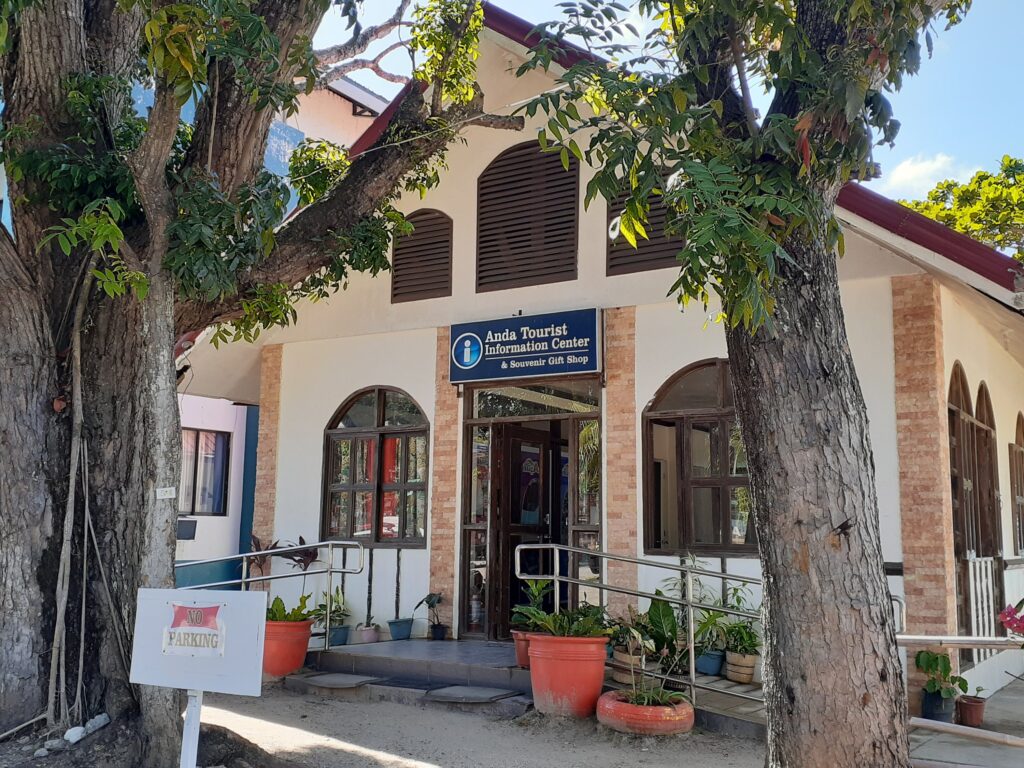 In Anda town centre there is a market and a public beach. There is a tourist information centre beside it. The staff at the tourist information centre were very helpful and explained the sights.
The guesthouse where we stayed was about 5km from Anda town, but a nice walk to the town.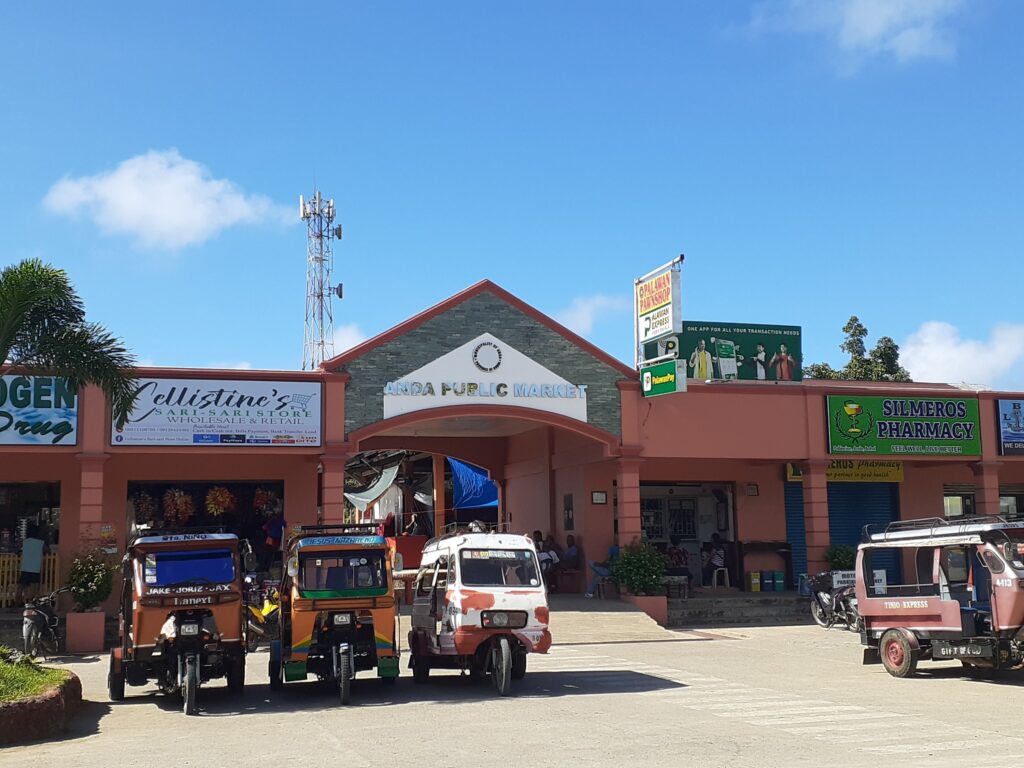 Anda Public Beach (Quinale Beach)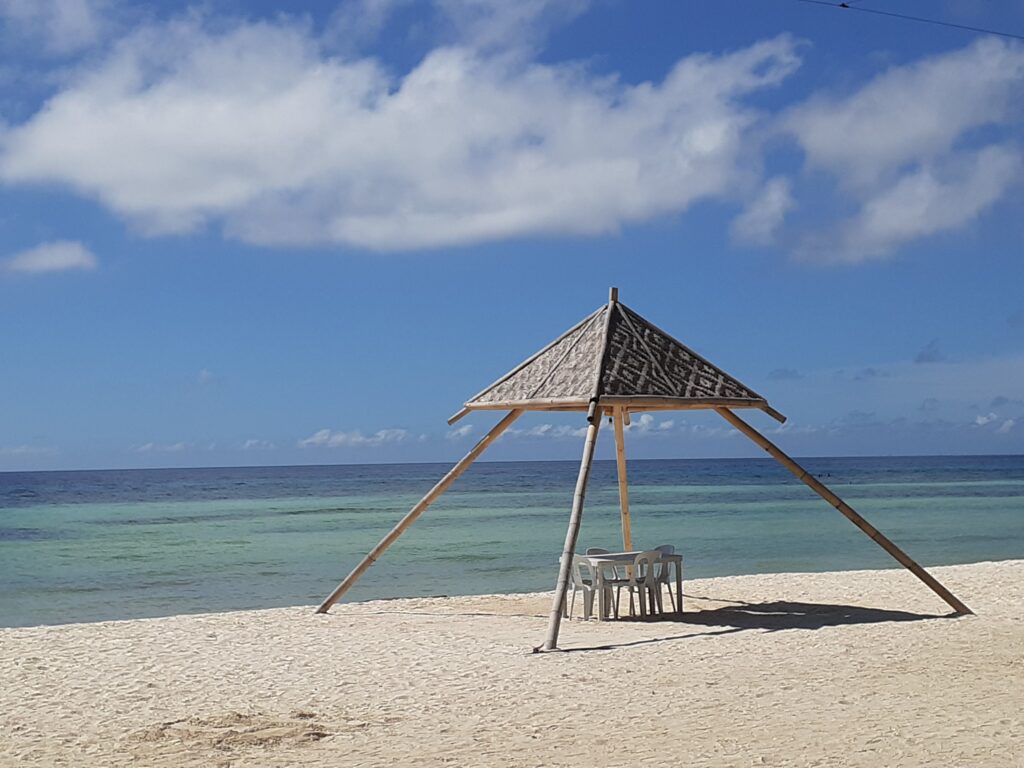 Anda Public Beach is a 3 km stretch of white sandy beach. Alona Beach is the most famous beach in Bohol, but Anda Beach is less well-known and quieter. However, it is said to be crowded with domestic tourists on weekends.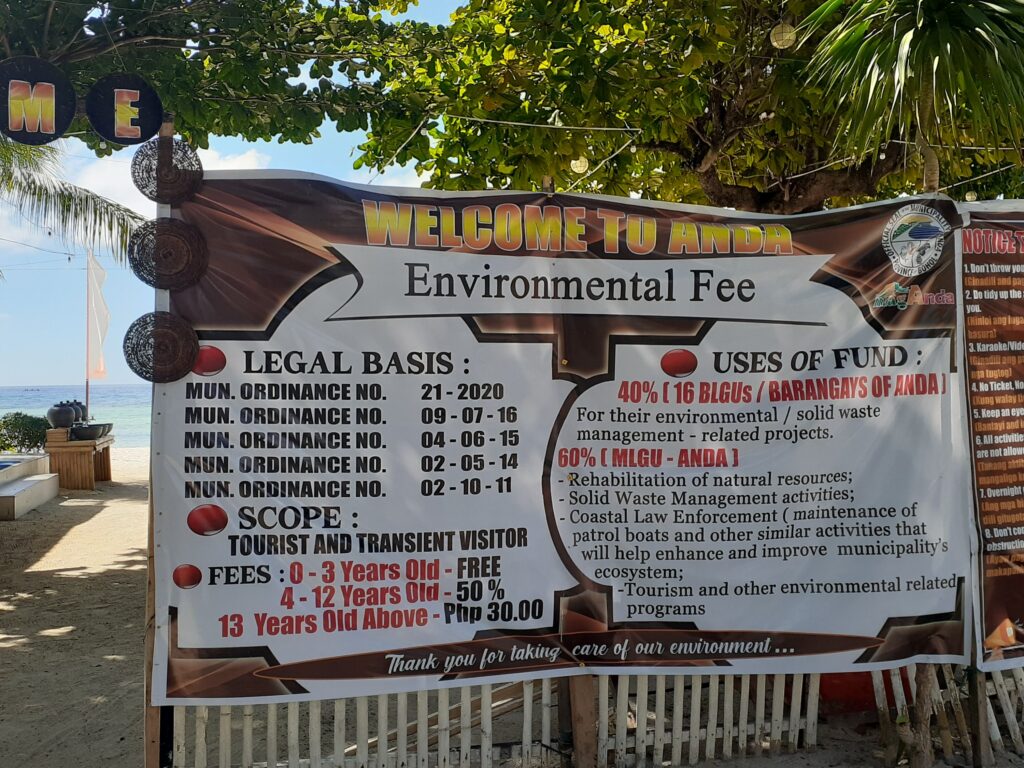 Swimming at Anda Beach requires an Enviromental Fee of 30 pesos per person.
Anda, Bohol Parish Church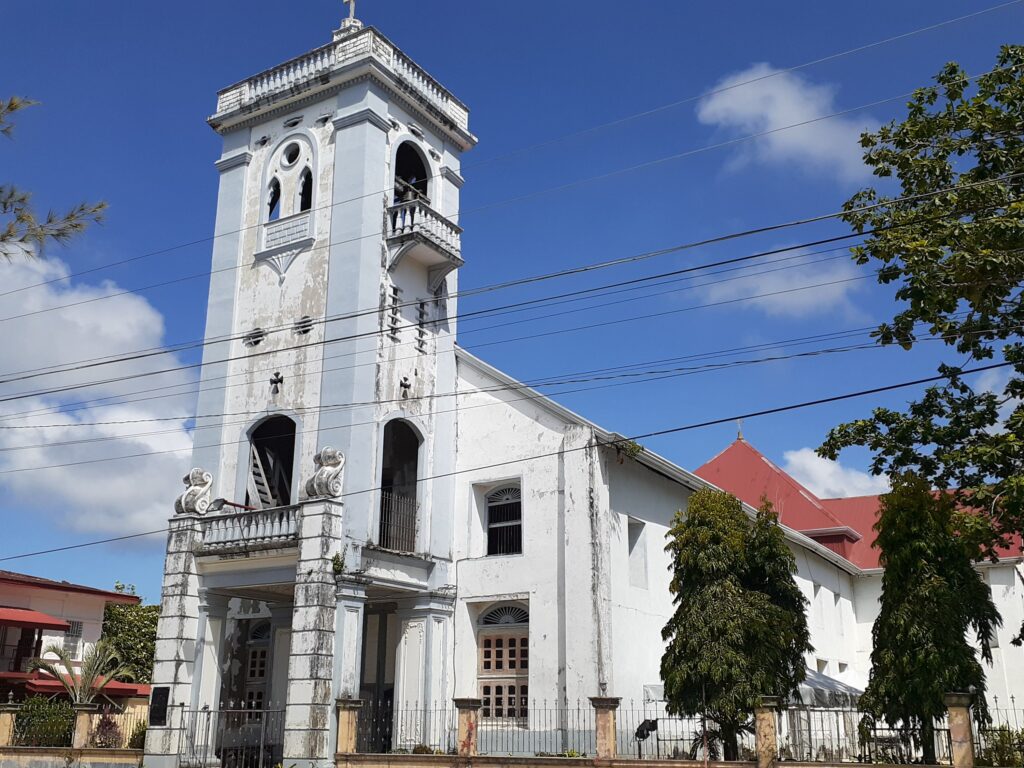 Construction of this church began in 1886 and was completed in 1926. It is built towards the beach. The exterior is simple, but the inside is colourfully decorated.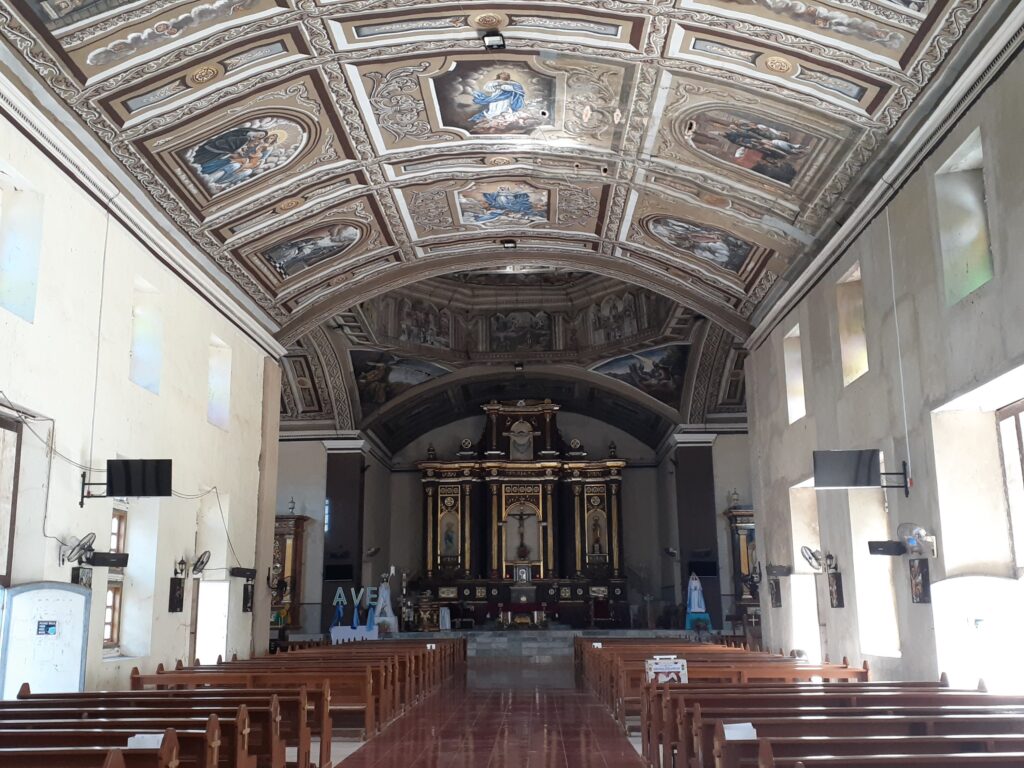 The altar is stunning, but the paintings on the ceiling are impressive. Look up and admire them carefully.
Getting out of Bohol Island
We spent two nights in Batuan and two nights in Anda Beach, making a total of four nights in Bohol. And now our next destination is Cebu. Take the bus all the way back to Tagbilaran and look for the ferry to Cebu.