After one night on Apo Island, we travelled to Dumaguete.
Dumaguete is the second largest city in Negros Occidental, Philippines and the capital of the province of Negros Oriental. It has a population of approximately 134,000 (2020).
From Apo Island, visitors can take a boat to Malatapay, from where they can take a bus or a jeepney to Dumaguete.
Boat from Apo Island to Malatapay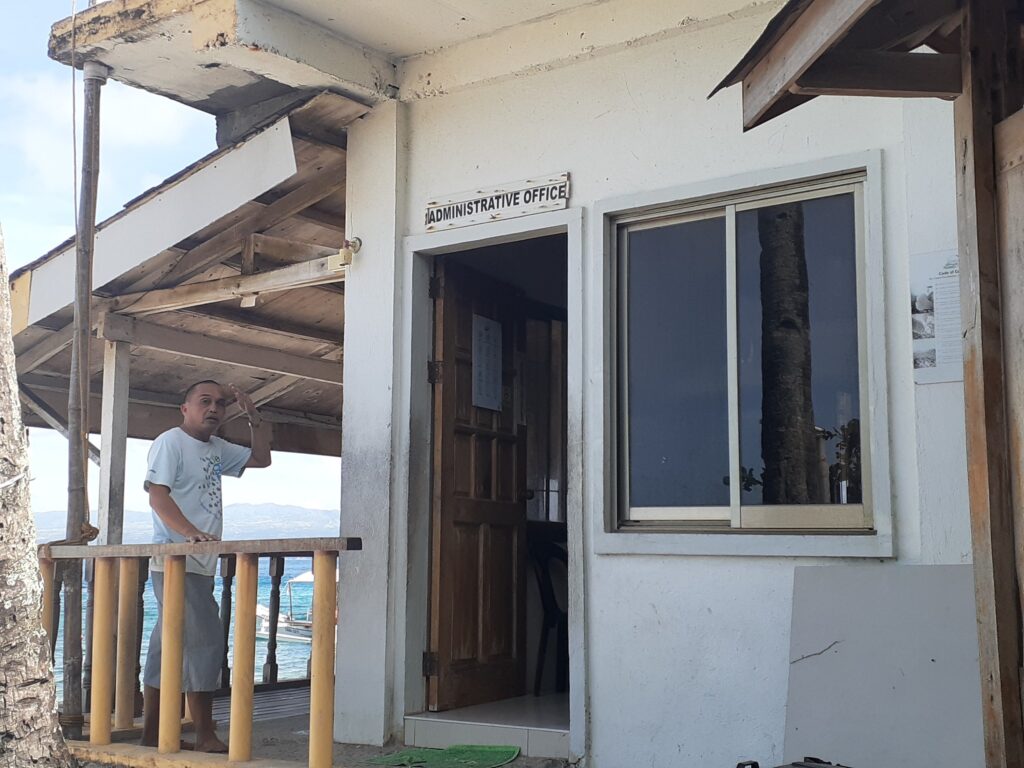 The public boat to Malatapay leaves at 6am daily, according to the office next to the landing. The fare to Malatapay is 300 pesos per person(or maybe 200).
Alternatively, you can cross to Malatapay without chartering a boat if you can share the boat with day-trippers coming from Malatapay.
A female staff member in the office said she could arrange a shared boat for us when we went there at 08:30.
When we went to the office again at around 11am, we were told that there was a group of guests who had come from Malatapay in the morning and were willing to share a boat. They told us to come to the boat landing between noon and 1pm as they were planning to leave Apo Island at 2pm.
After returning to the guesthouse to pack and check out, we went to the landing office shortly after 12 noon. I suppose it is common for day-trippers to leave Apo Island at 2pm, but the time could be earlier or later. Anyway, we decided to sit tight and wait, as once we crossed over to Malatapay, there would be frequent transport to Dumaguete.
Boat trip from Apo Island to Malatapay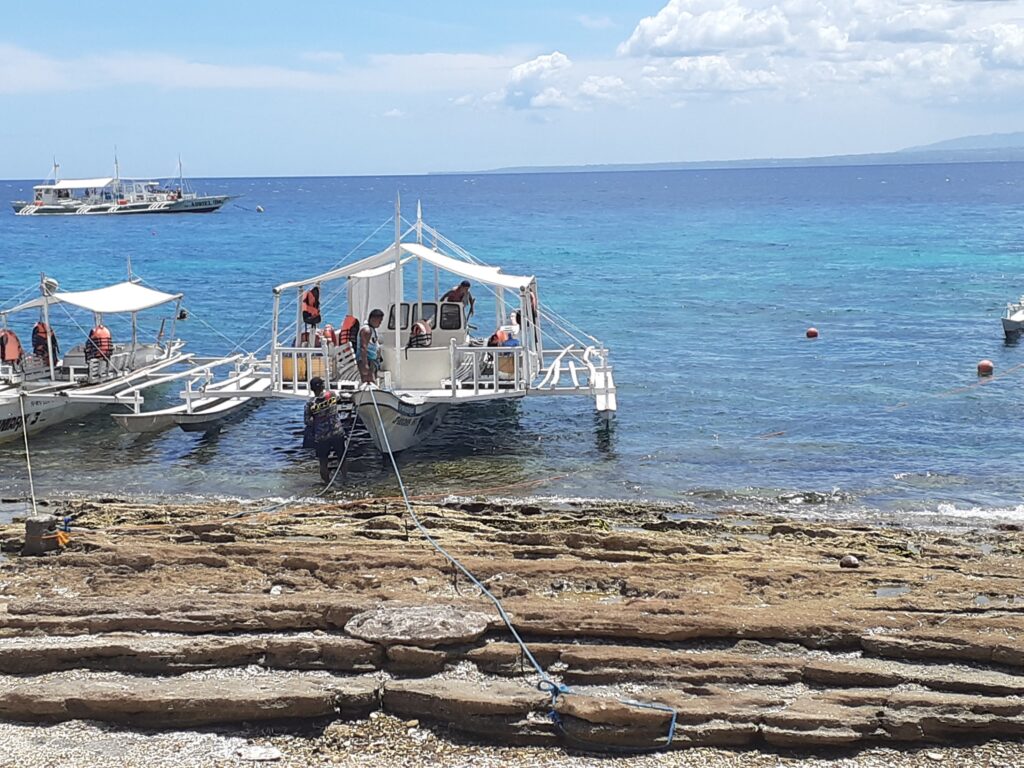 The boat in the image above is our boat. I think it was around 12:20pm when we arrived at the boat landing, but just before 1pm, a female staff member said to us that the boat was leaving. It seems that the customers decided to leave the island early..
The boat was a little bigger than the one that we had taken to Apo Island, but it was inevitable that we would get wet from the splashing water. We put our devices in waterproof sealed bags and boarded the boat with our raincoats on. When we boarded the boat, we also walked through the water to get on board.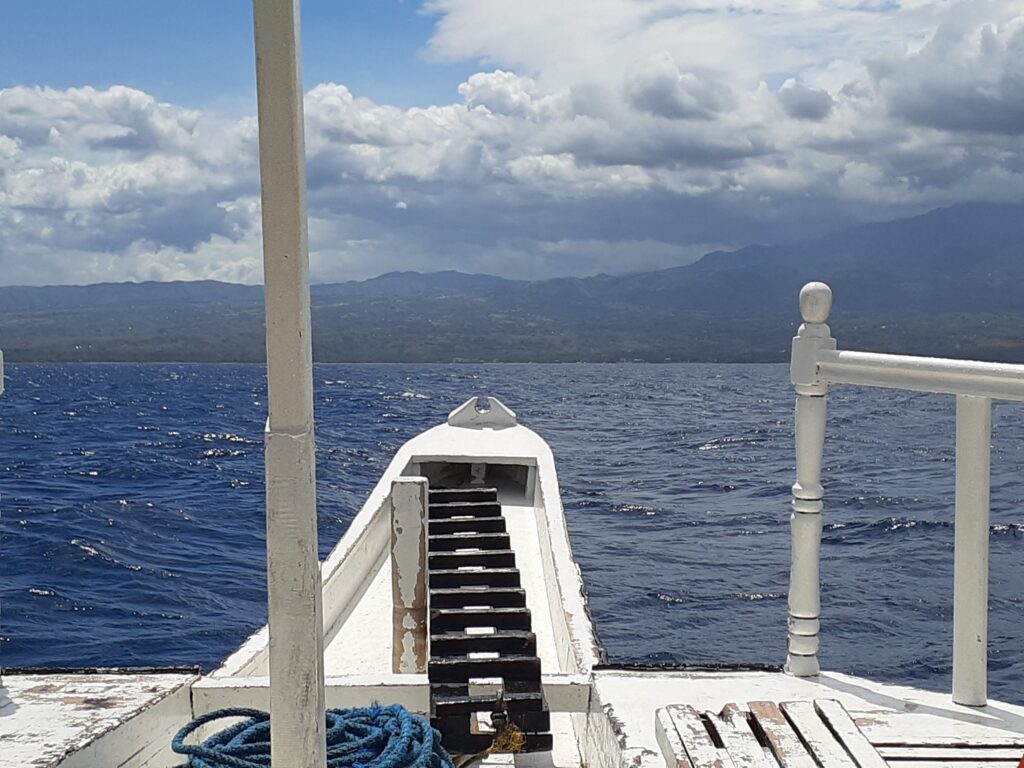 It took about 45 minutes to get to Malatapay. When we disembarked, we had to walk in the water way above our knees, perhaps because at the time it was high tide.
Travel from Malatapay to Dumaguete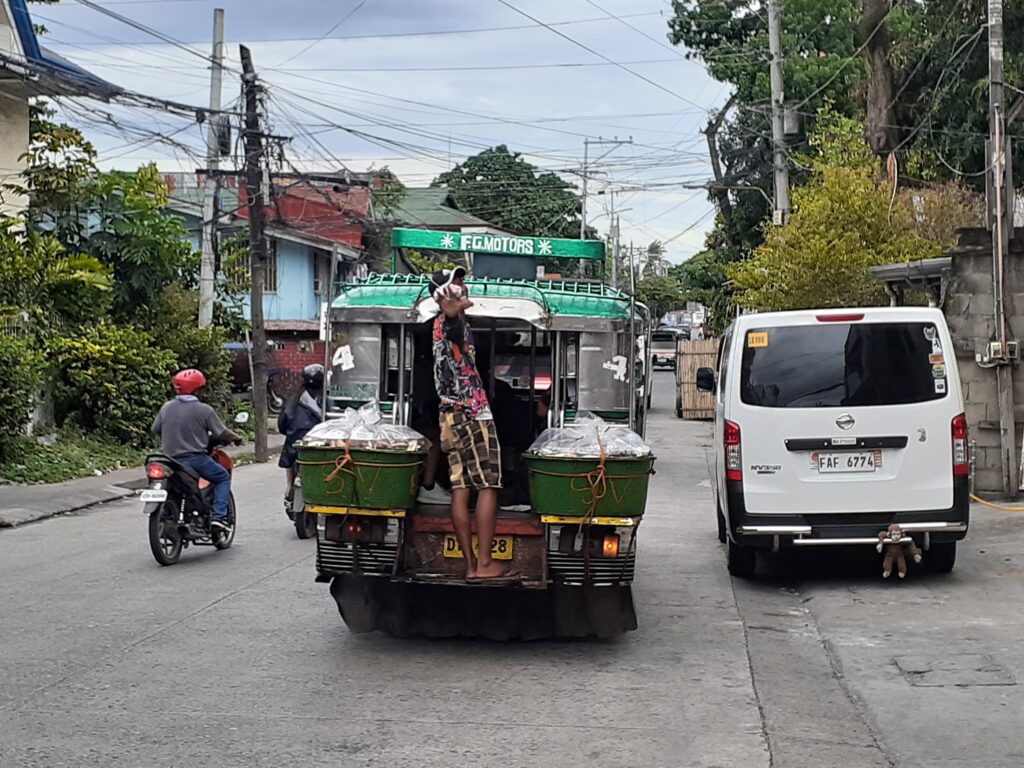 From the Malatapay landing, we stood by the roadside to catch the Ceres buses that run from Bayawan to Dumaguete every 15 minutes.
Ceres buses on this route are yellow, so they stand out. However, on two occasions I raised my hand to stop a bus that was coming, but it just kept going through. I thought this was strange, so we moved where from where we were standing, and a jeepney stopped shortly afterwards. At 35 pesos per person, it took about 45 minutes to reach the town of Dumaguete.
Incidentally, the fare to Dumaguete by Ceres bus is 60 pesos with air conditioning and 49 pesos without air conditioning.