Bohol Island is southeast of Cebu and is about twice the size of Tokyo. Slight difference in population though!
The island's rich natural environment and relatively concentrated tourist attractions make it a popular day trip destination for visitors. We decided to take a bit more time than that.
The following are some of the sights and activities we visited on Bohol Island.
Traveling from Tagbilaran to Batuan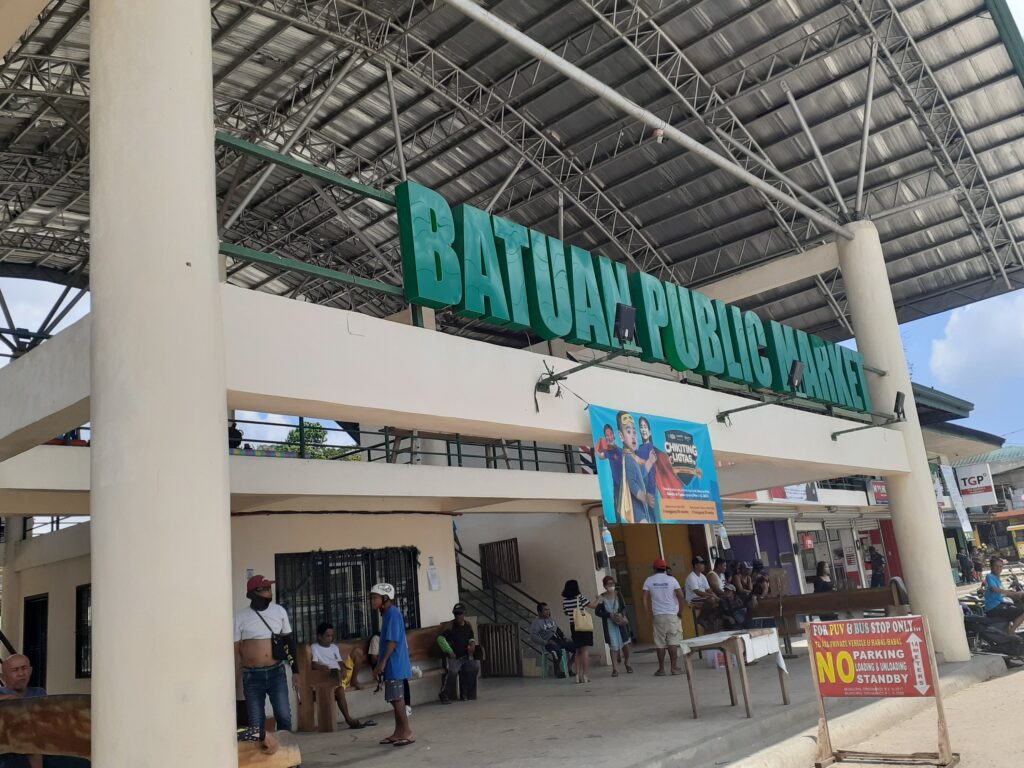 After arriving in Tagbilaran, Bohol by ferry from Siquijor, we took a minibus to Batuan. Batuan is a town located almost in the centre of Bohol. It has a market and church with several restaurants and homestay-type accommodation scattered around.
Buses and minibuses (vans) run from Tagbilaran to Batuan from the Dao Bus Terminal.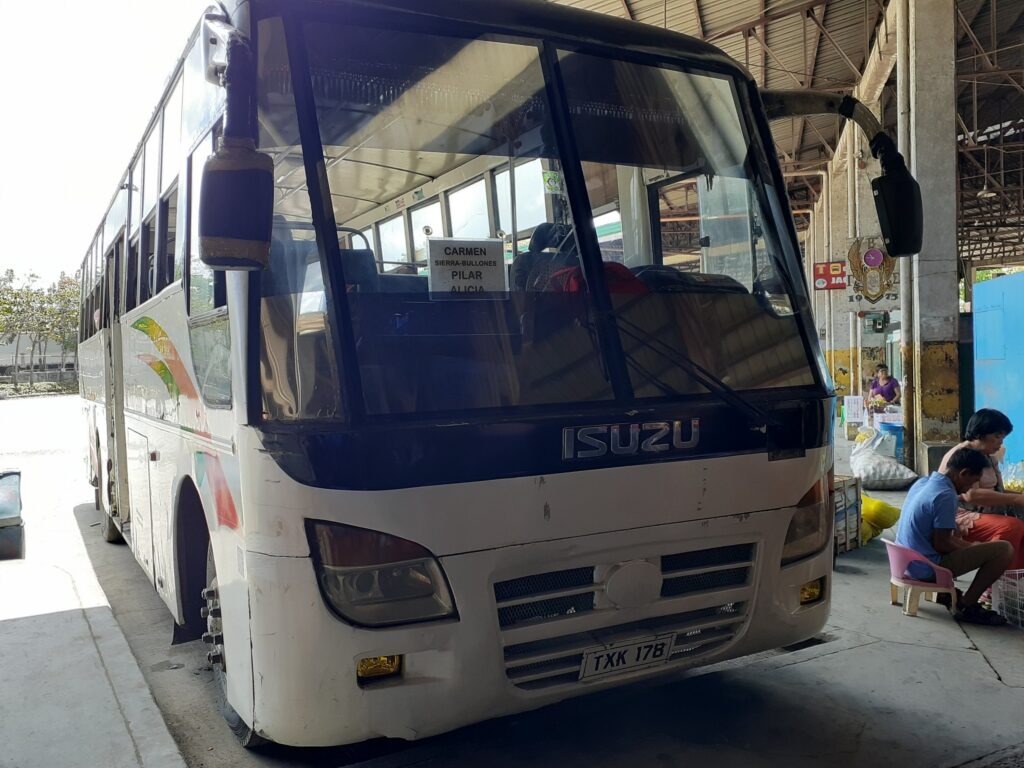 The cost for a large bus is 80 pesos per person to Batuan and 100 pesos for a minivan (120 pesos for a minivan to Carmen).
Minivans depart when they are full of passengers and are therefore more frequent than large buses. We chose to travel by minivan.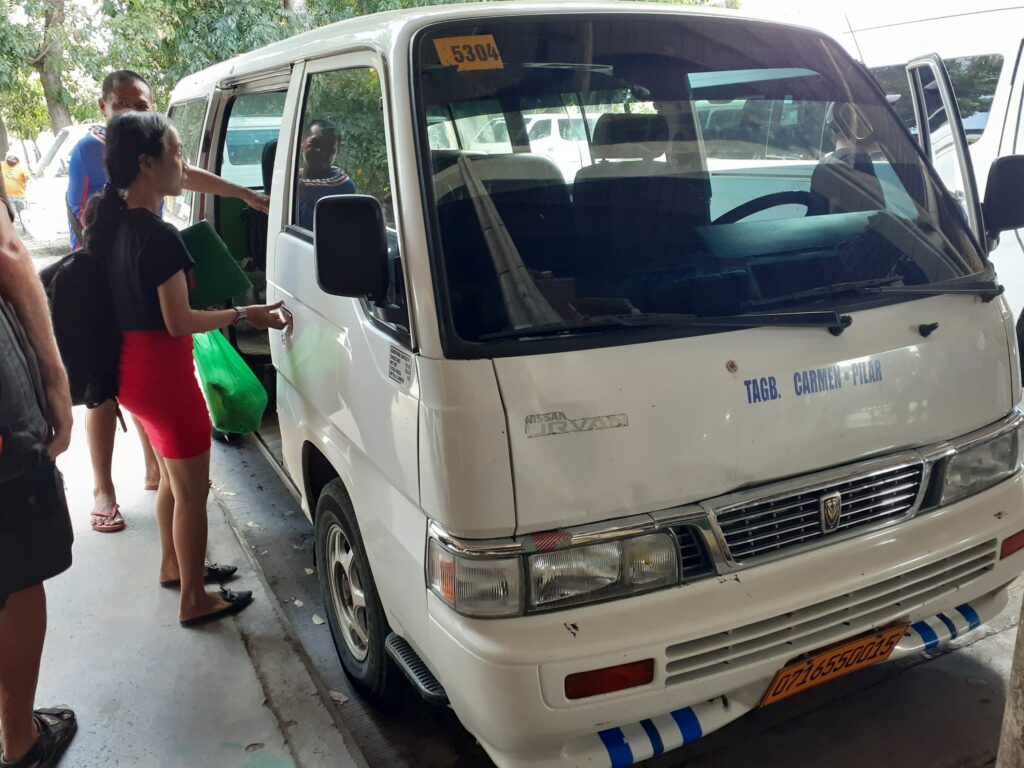 When we arrived at the minibus depot, the previous bus was just about to leave and we had to wait for the next one. However, after about 30 minutes the next minibus filled up and we were able to leave.
Before we left, the driver asked us where in Batuan we would like to get off, and we told him to go to Batuan Public Market. We had booked a homestay about 3 km away from the market.
The minibus left Tagbilaran at around 11.30 am and took about an hour to reach Batuan market.
Batuan accommodation and renting a motorbike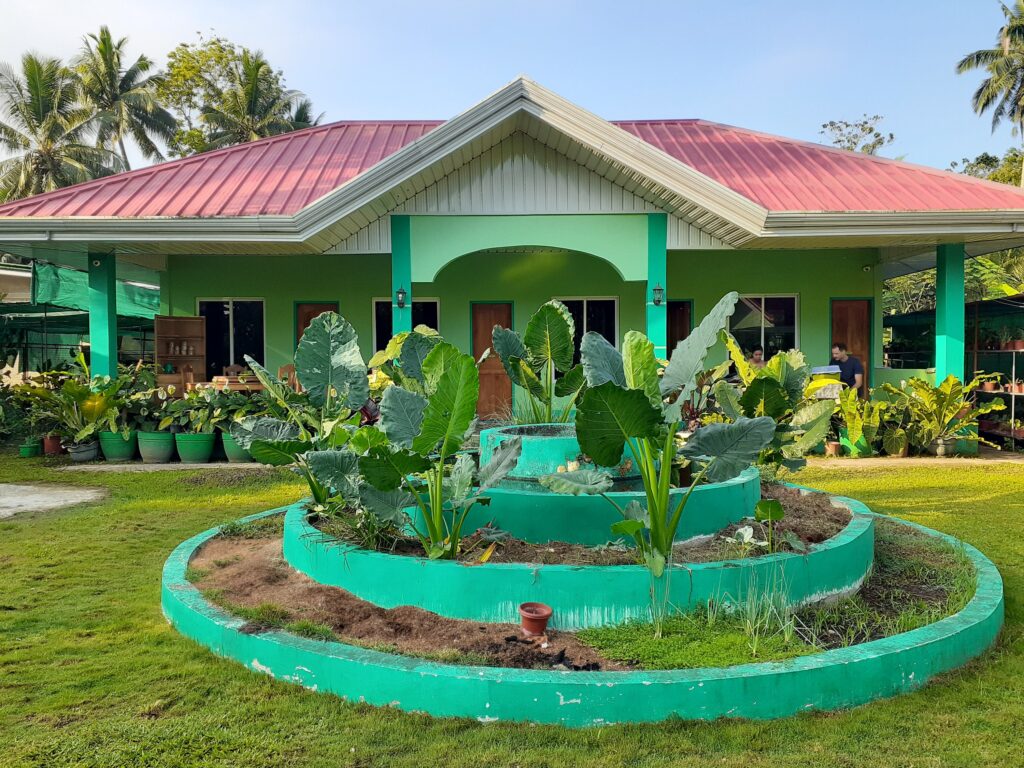 In Batuan, we stayed at the BARRIL GREEN HOMESTAY. The rooms were simple, but the owner's family were all friendly and made us feel very comfortable. A detailed review can be found on Google Maps.
Accommodation costs around 450 pesos per night. Ask about prices as they may differ between online and direct bookings. The homestay arranged motorcycle hire for us. It was 400 pesos per day for an automatic car. Days are calculated every 24 hours.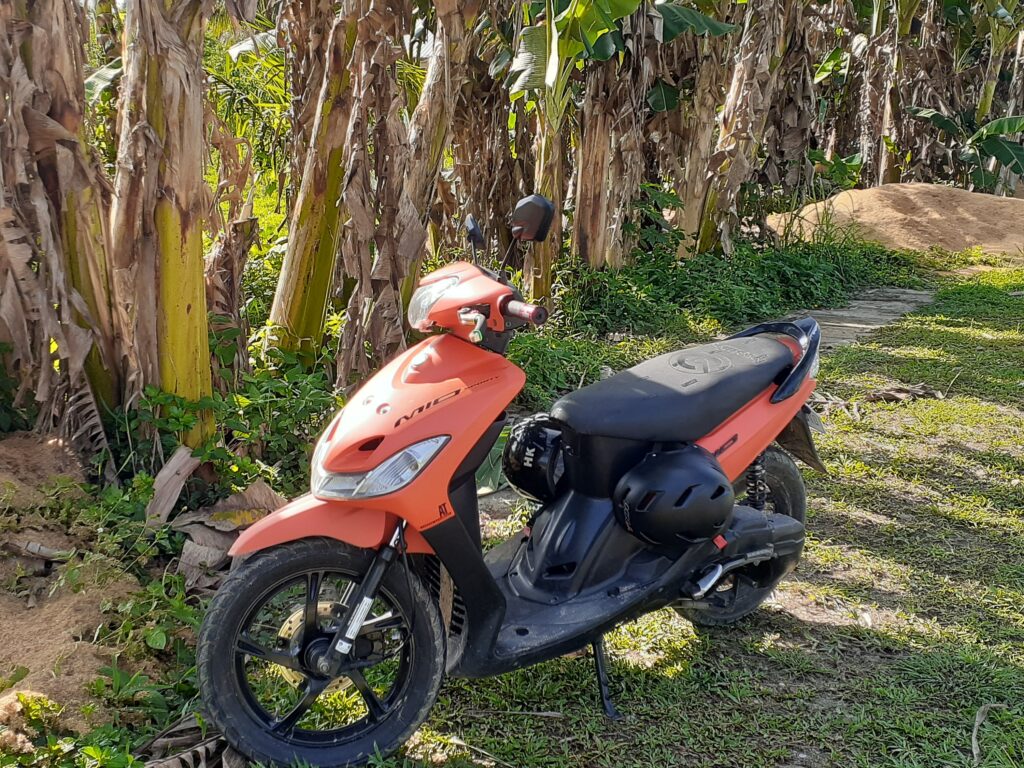 Motorbikes are a convenient way to get around the highlights of Bohol. We spent two nights in Batuan and visited the sights by motorbike.
Chocolate Hills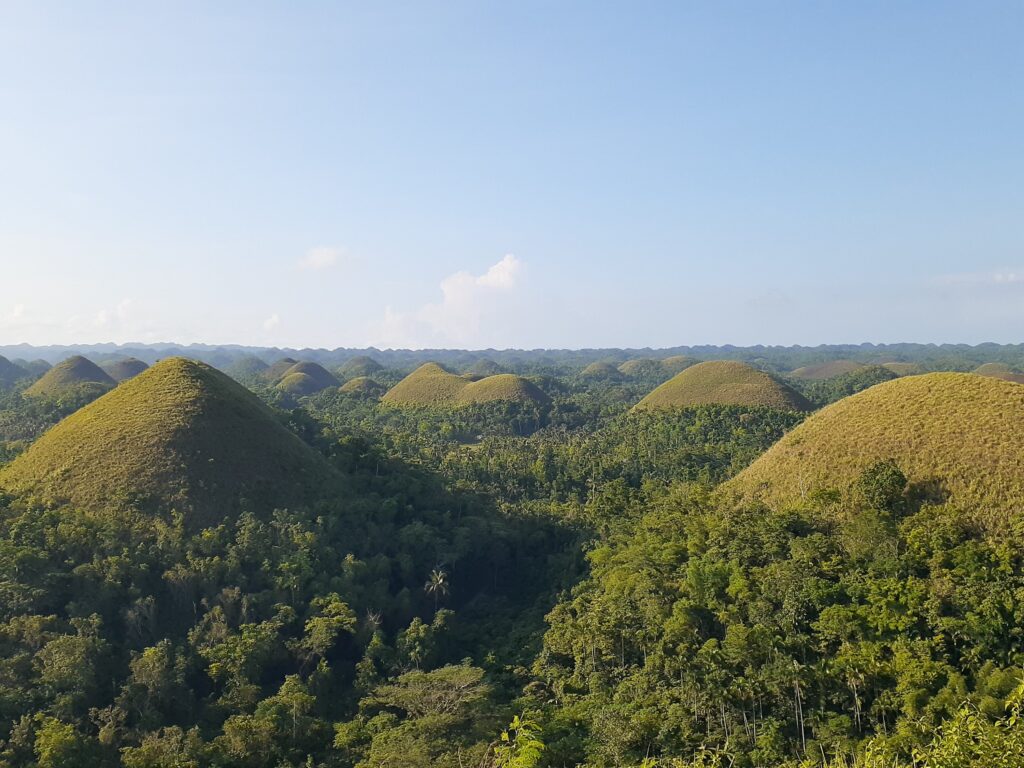 This is probably the most famous of Bohol's tourist attractions. It stretches between Batuan and Carmen, an area lined with many hills shaped like upside-down bowls.
The hills are named 'Chocolate Hill' because during the dry season, the vegetation on the hills dries out and turns chocolate-coloured.
You can drive a motorbike through the area where the Chocolate Hills extend, but the views down from the lookout points are spectacular.
The observation point has an entrance fee of 100 pesos and tickets are valid for one day, so you can visit as many times as you like on the same day.
Normally, you park your car or motorbike in the car park above ground and from there a private van will take you to the top. However, when we visited at around 7am, perhaps because it was too early in the day, the private van was not operating and we had to climb to the top ourselves.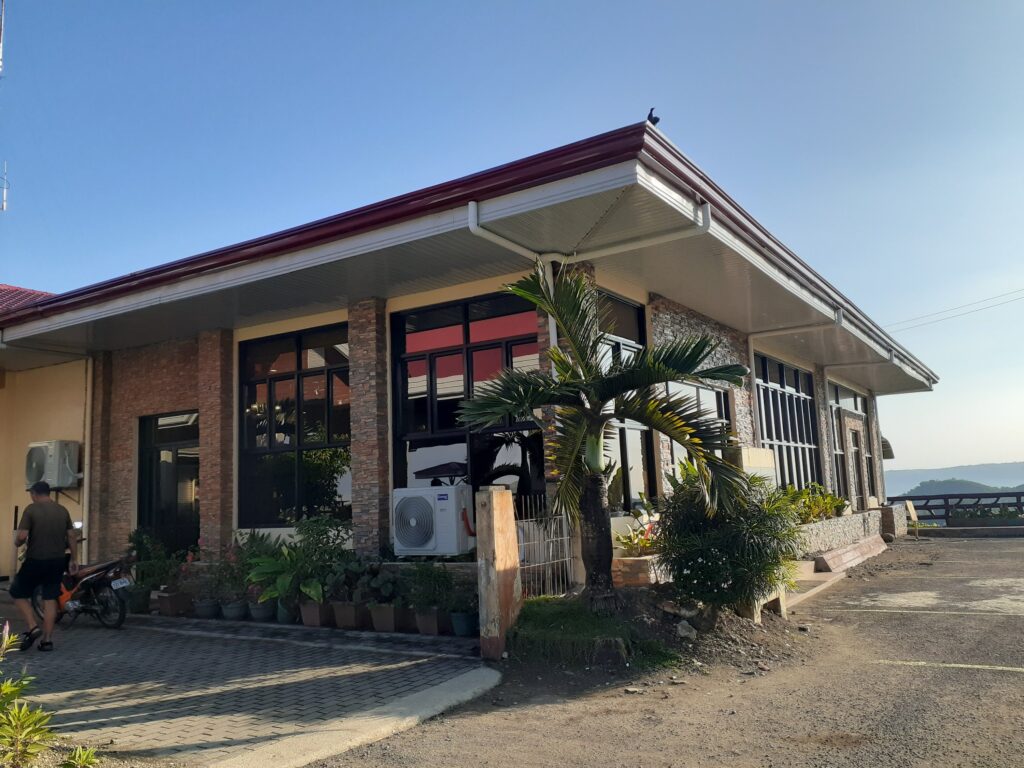 When you reach the top, there is a red-roofed building with a ticket booth inside.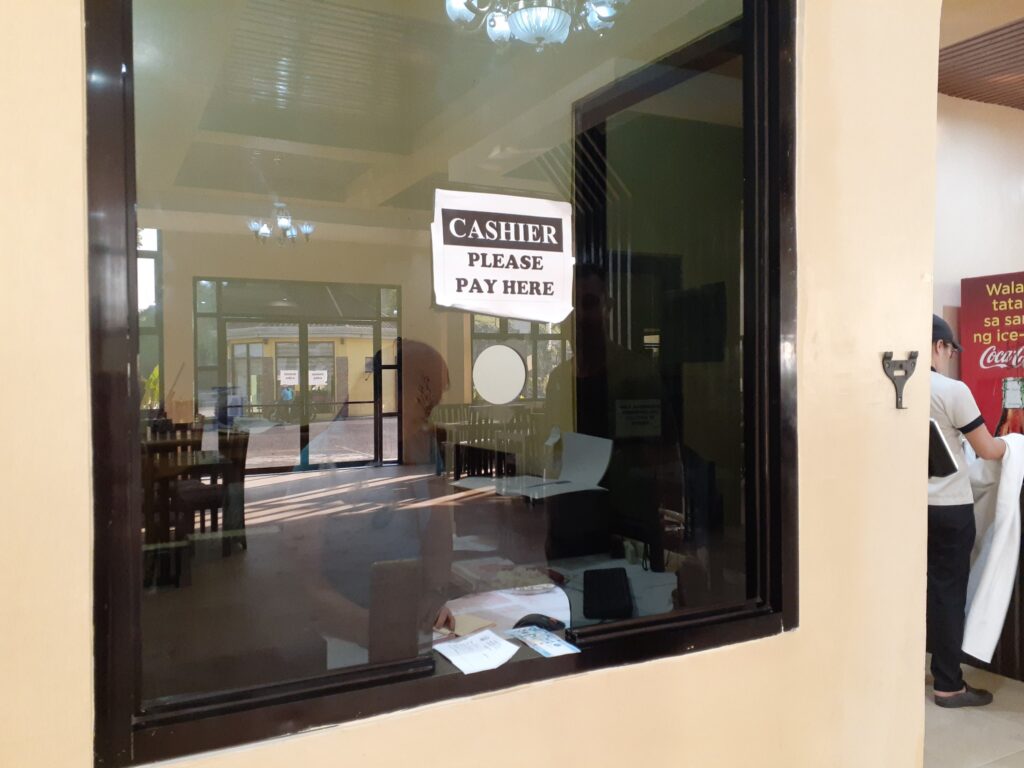 Purchase tickets at the ticket office. Be careful not to lose your ticket if you visit again later.
The view from here is spectacular enough, but the viewing platform at the top of the stairs offers a 360-degree view.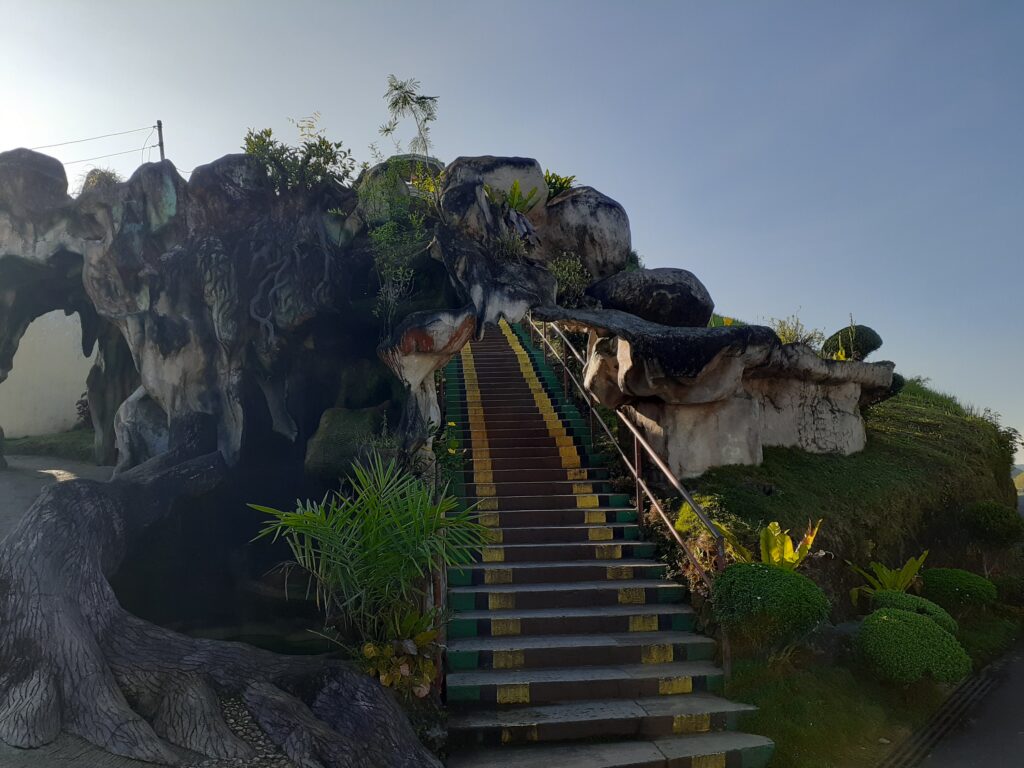 You can see different views of Chocolate Hill at different times of the day.
Free Chocolate Hill viewing spot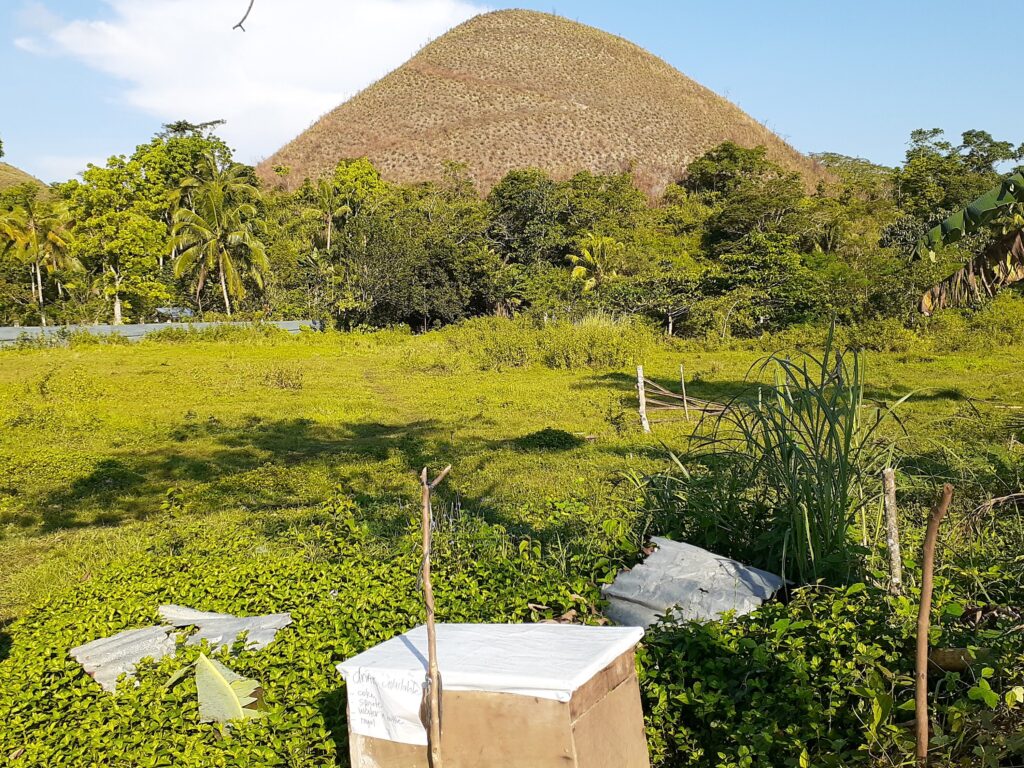 There is also a free observation spot near the Chocolate Hill Observation Deck. Although it is lower than the paid observation deck, it provides good views.
It is listed on Google Maps (Chocolate Hill free view point), but it is not a tourist attraction and the slope up the hill is a narrow gravel road. It can be slippery when it is raining or after, so it is best to visit on a sunny day.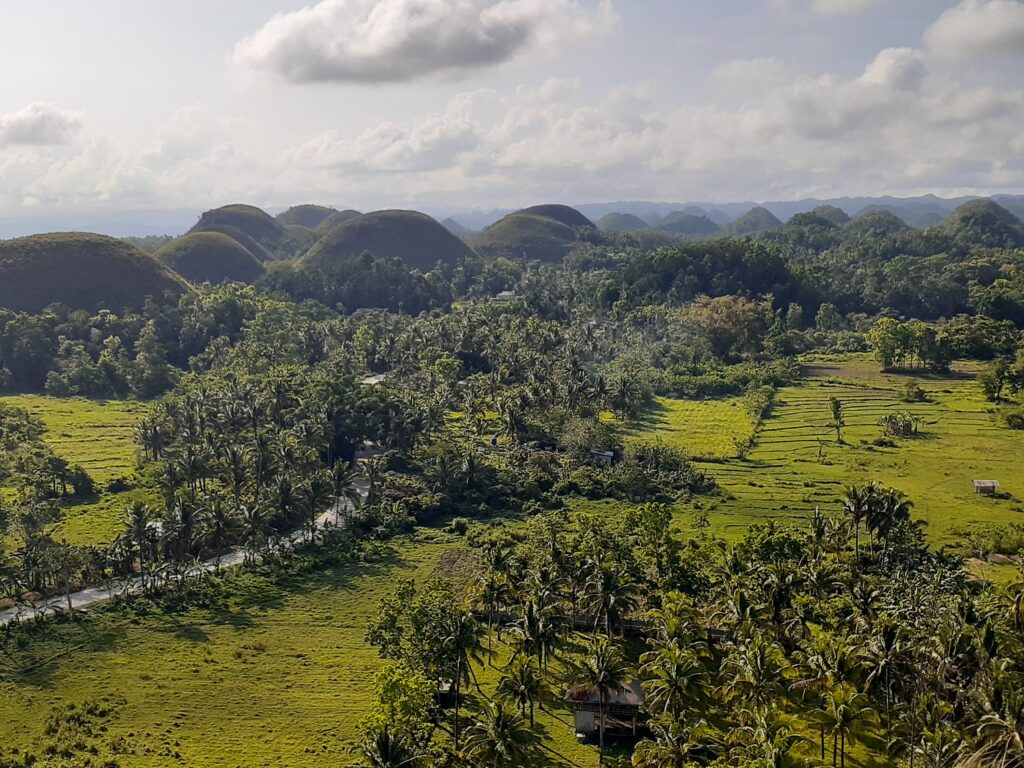 Even the free viewpoints offer beautiful 360-degree views. Because it is less well-known than the paid version, there are hardly any tourists there at certain times of the day, and you may have the 360° Chocolate Hill all to yourself, like we did.
Pangas Falls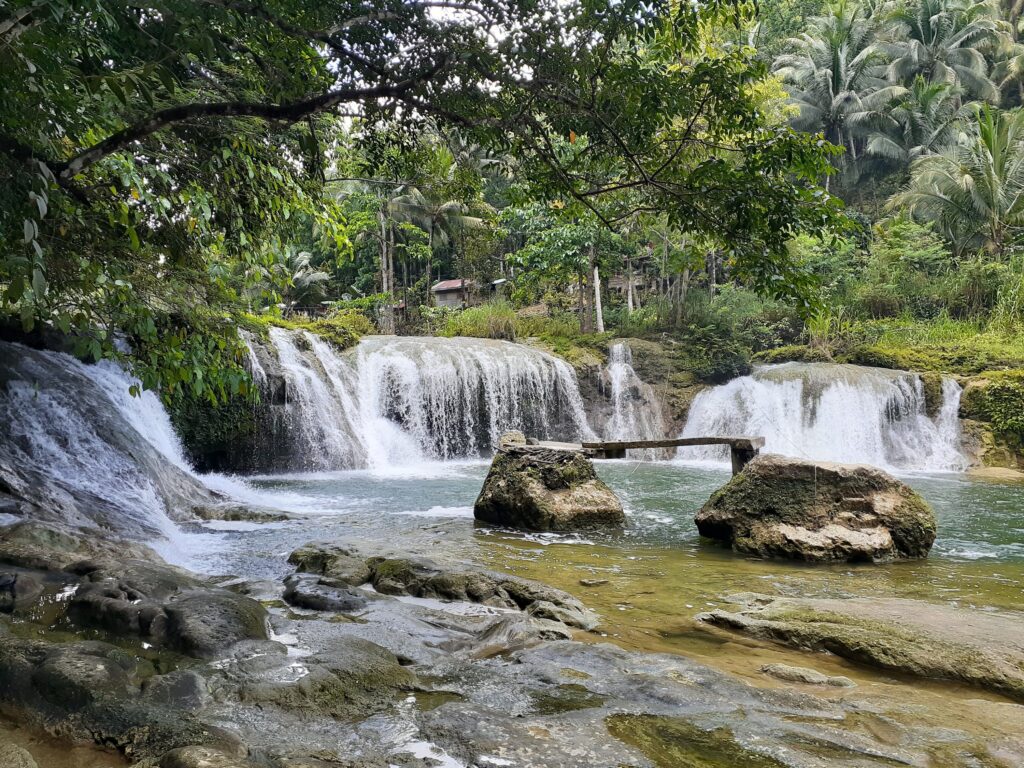 Located a short distance south of Batuan. Turn west off the main road and follow the dirt road for 3 km. As of our visit in May 2023, construction work on this road was underway, so it may be that a paved road will be built in the near future. It is a slippery road with a series of hills, so it is recommended to go there in good weather.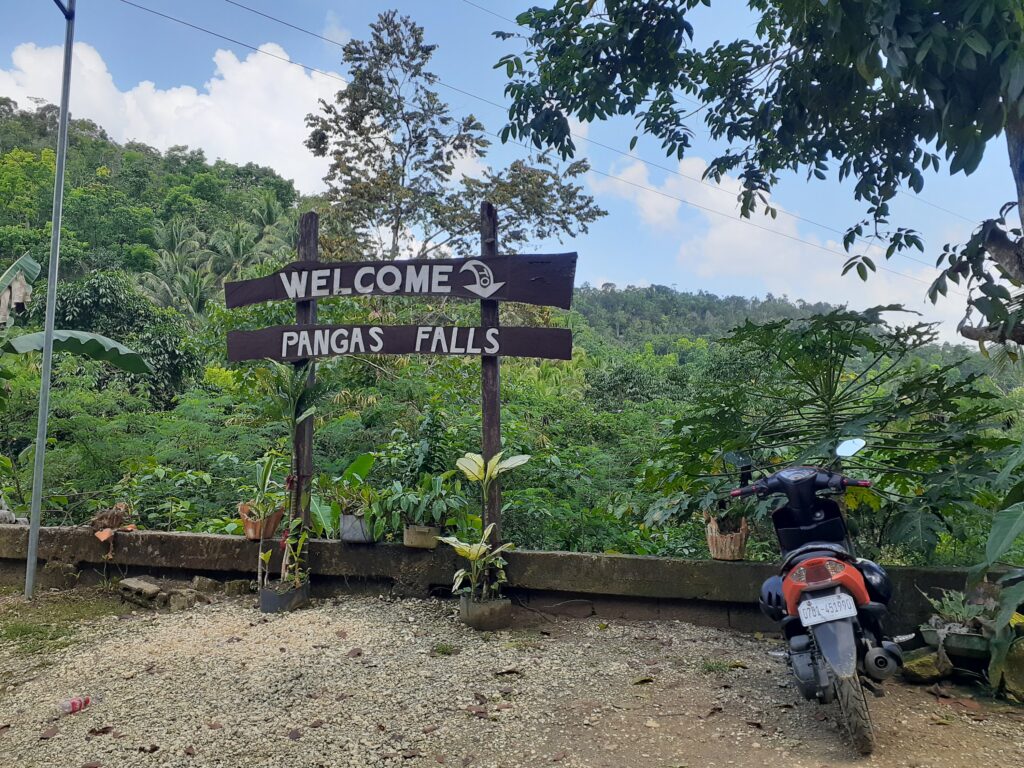 When you arrive at the entrance, there is a ticket office right next to the entrance where you pay an entrance fee of 30 pesos per person.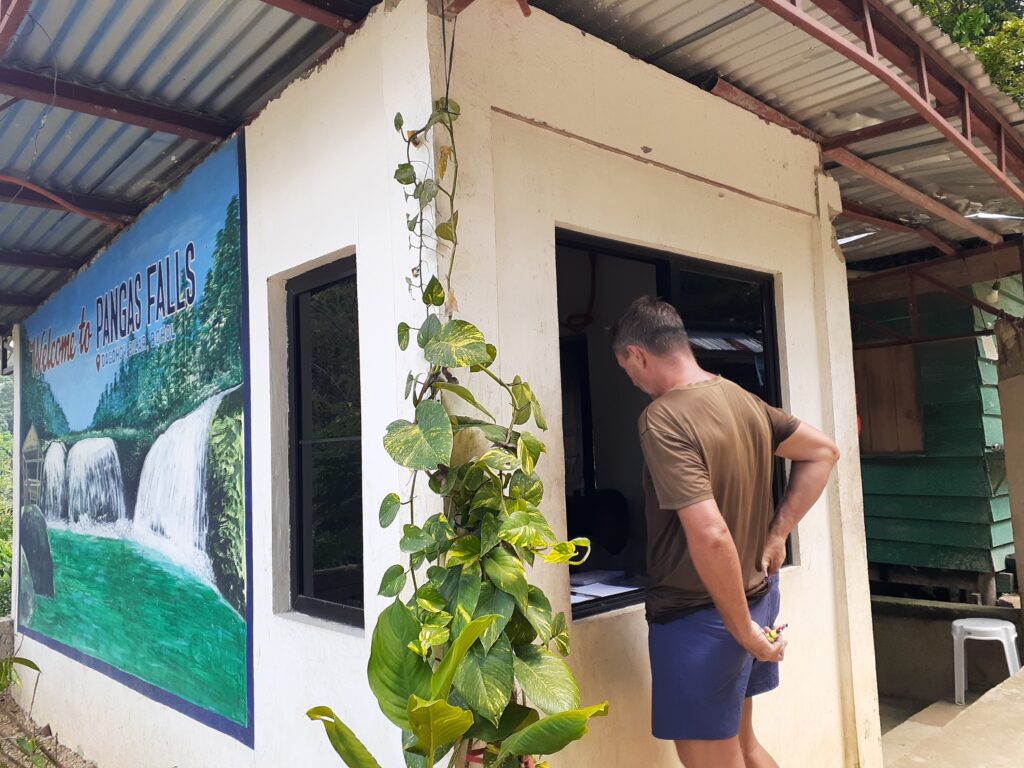 Right next to the ticket office, there are stairs leading down to the waterfall.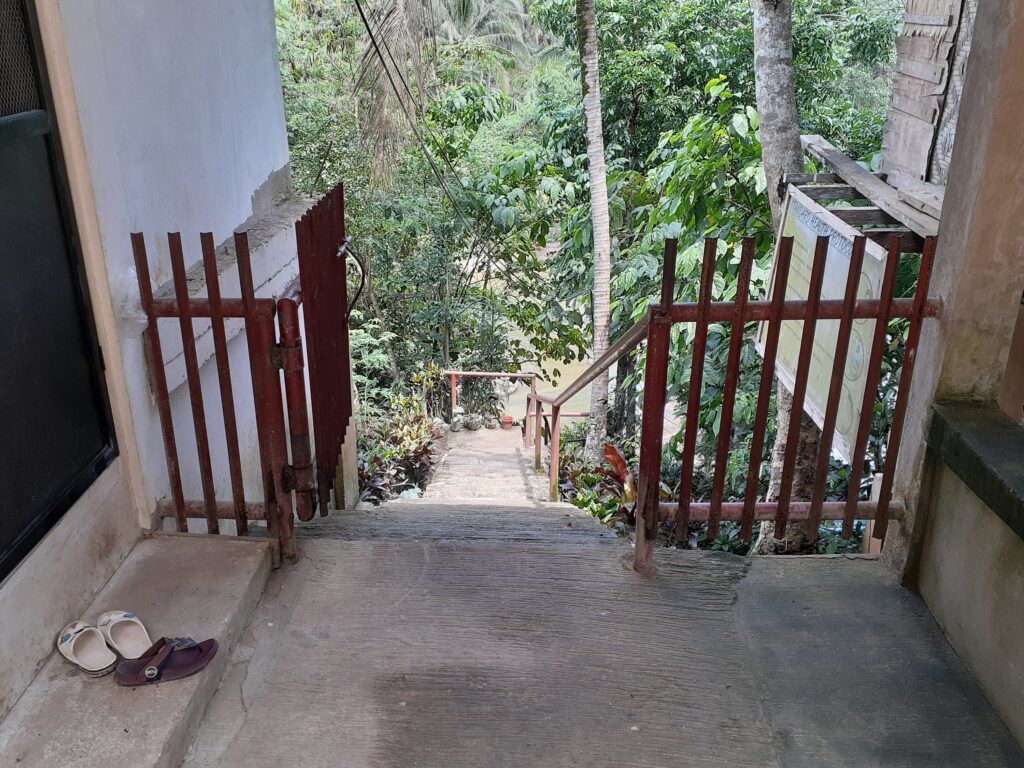 There is a diving board at the waterfall, which allows visitors to dive into the 12 m deep waterfall basin. There is also a cave on the back side of the waterfall, which can be entered by walking along a rocky path while being held by a rope.
You can also dive into the waterfall basin from the top of the waterfall.
To Anda Beach Resort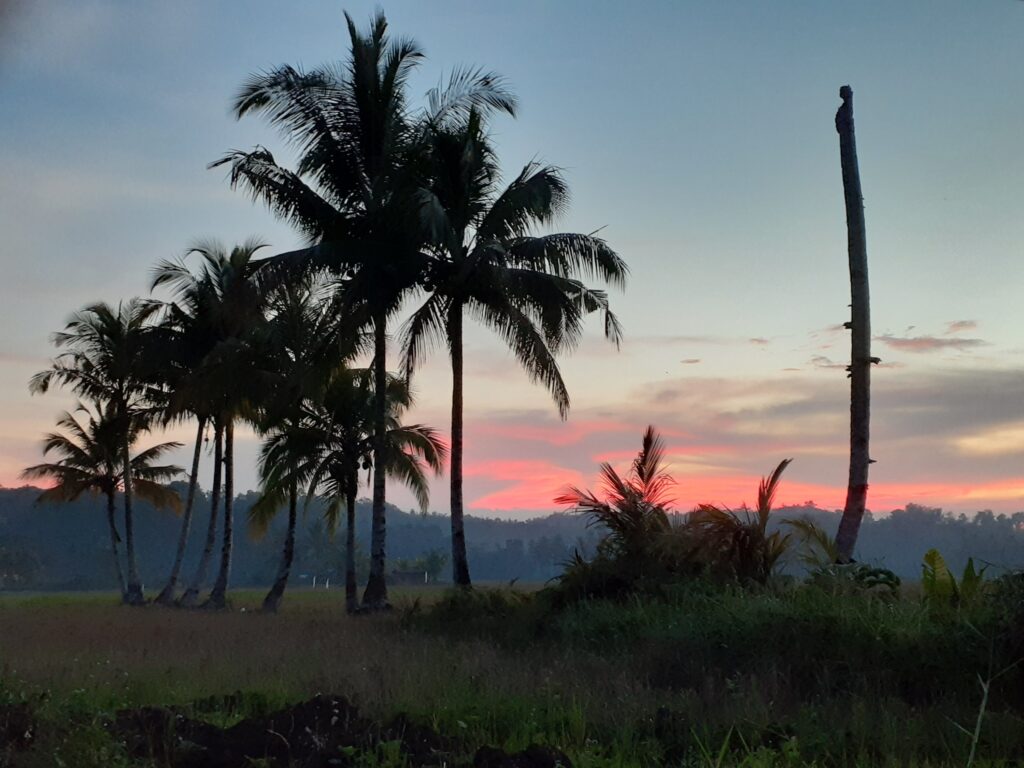 There are many other attractions in the area. All of them are difficult to access when it rains, as the access roads to the spots are not well maintained. Try to visit when the weather is good.