After visiting the ancient Hittite city ruins in Boğazkale, we moved directly to the next town without an overnight stay in the town.
There are some accommodation options in Boğazkale, but they are not very reasonable. So we tried to go to the larger city of Çorum, but our trip went very differently from our initial expectations.
Hitchhiking from Yazılıkaya to Boğazkale town centre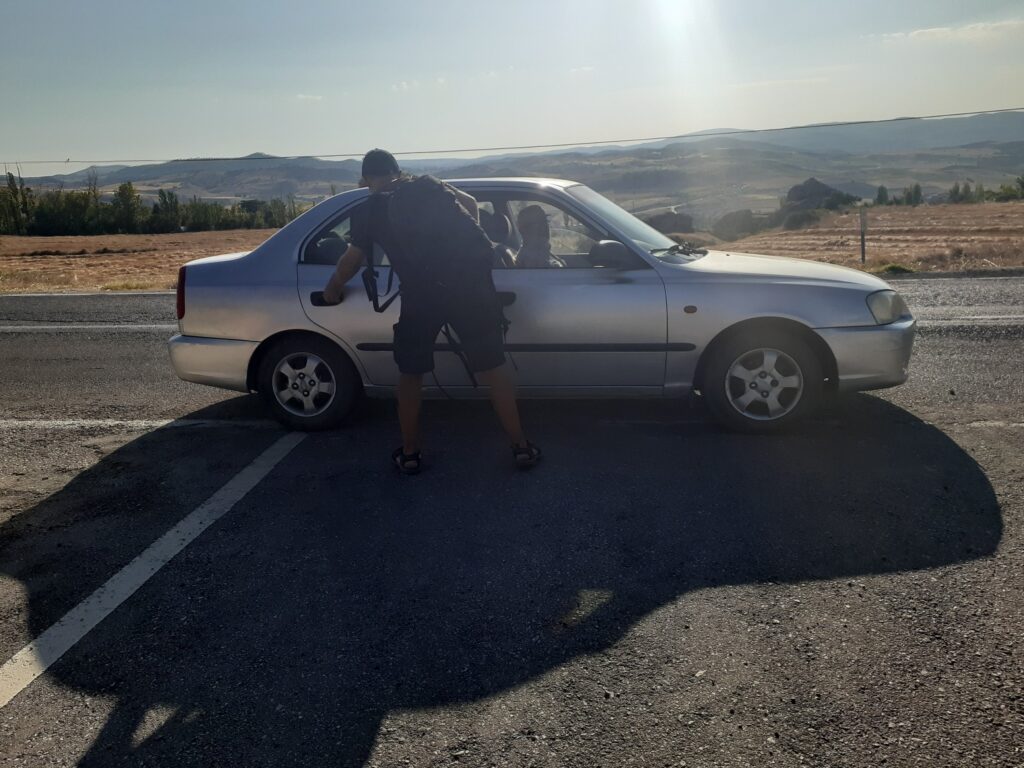 After visiting Hattusa and Yazılıkaya in Boğazkale, we were wondering whether we should hitchhike to Çorum or stay overnight in Boğazkale town. Then, a car stopped at an intersection a short walk from the exit of Yazılıkaya and we were able to hitchhike.
The driver of the car said he was going to the town of Boğazkale, so we decided to go with him to Boğazkale to have a look at the accommodation.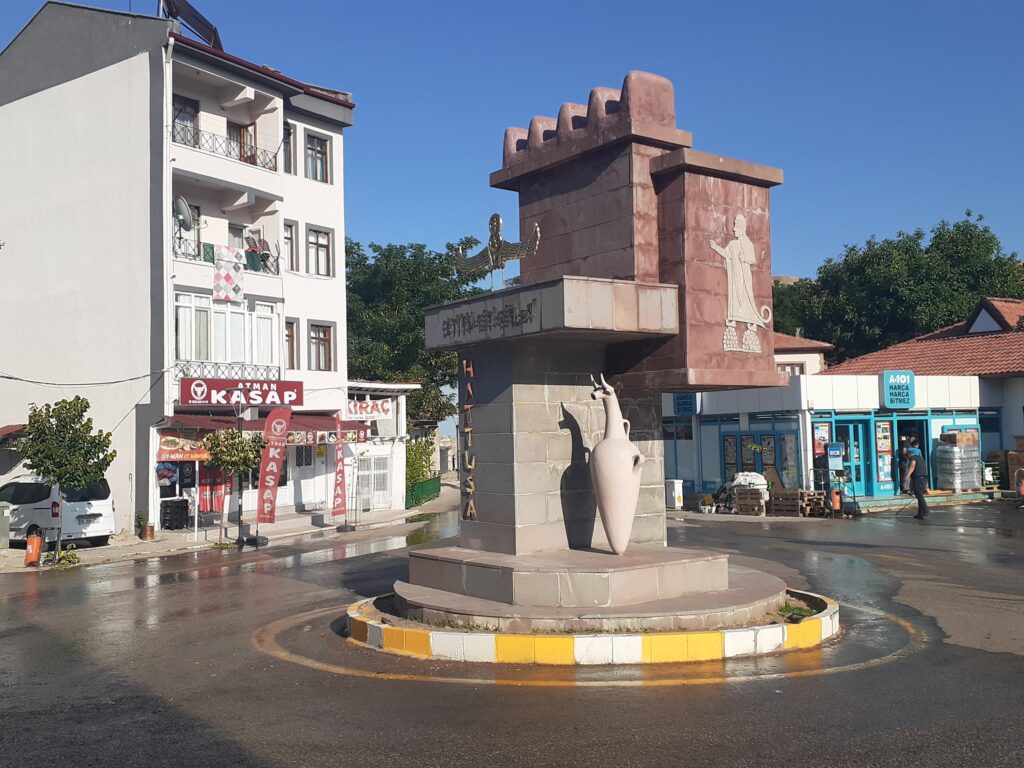 The town of Boğazkale is kind of nice and it didn't look too bad to stay there. However, we didn't feel the accommodation was good value for money, so we still decided to try hitchhiking to Çorum.
Trying to hitchhike from Boğazkale to Çorum
The time was already 5:45pm. It is about 80 km from Boğazkale to Çorum, so it takes more than an hour. But once you get to Çorum, which is a big town, there should be plenty of accommodation and restaurants.
So we tried hitchhiking at an intersection on the outskirts of Boğazkale. There wasn't much traffic, but after a while a car with a family stopped. When we said we wanted to go to Çorum, they said they were going to the archaeological site of Alacahöyük and then to Tokat – Alacahöyük is a historical attraction located about 30 km from Boğazkale. Moreover, Tokat was the city we were planning to visit after our stay in Çorum, and we were so lucky to be able to travel there that we gladly agreed to ride with them to their final destination.
The family of four – a couple, a son and a daughter – had driven from Ankara. When we told them that we had not yet arranged accommodation, they contacted the hotel and got us a room.
After some conversation using Google Translate, we arrived at our first spot, Alacahöyük. However, it was already past closing time and we could not go inside. Shame..!
We had no choice and started driving towards Tokat. When we checked on the map, there still was more than 170 km to go to Tokat, so we thought it would be late before we got there. Therefore, we tried to refuse their invitation of a light dinner in Zile, a town 70 km before Tokat.
Turkish people are always generous and it is not easy to refuse their hospitality. While we were saying "Ah…, uhh…, but…", they drove away from the motorway to enter the town centre.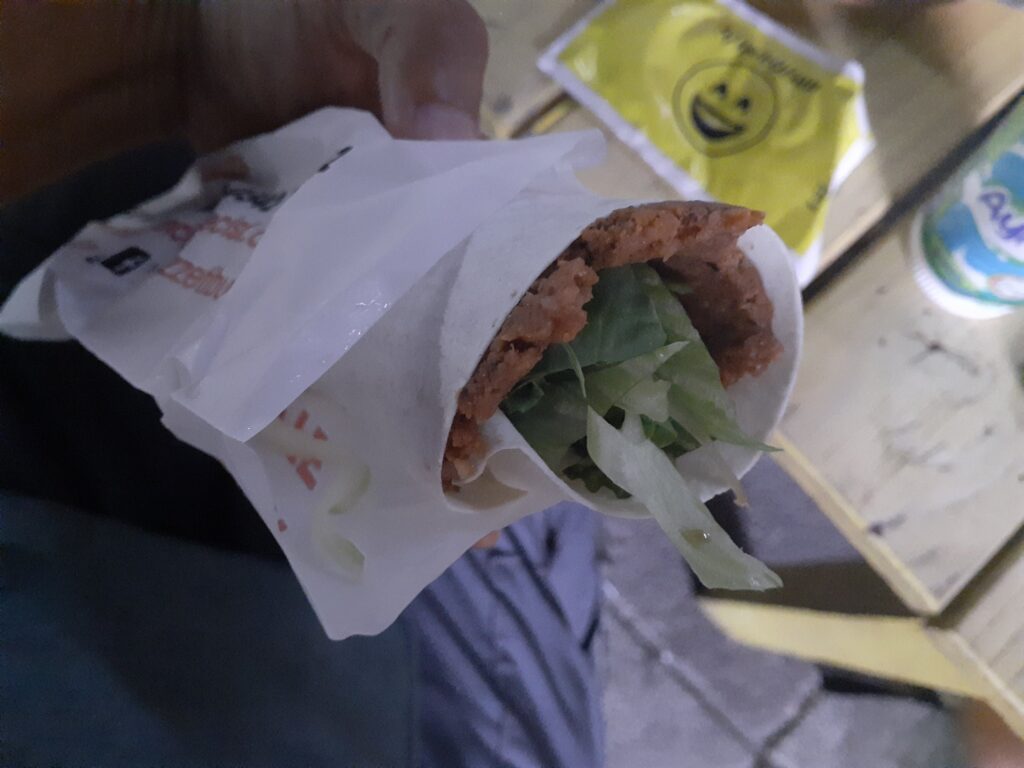 We finally realised that when they said they were going to Tokat, they didn't mean that they were going to Tokat city, but they meant they were going to Tokat province and would stay in Zile. It was a slight disappointment that we couldn't get to Tokat city that night and would stay in Zile, but we were still lucky to be able to travel that far at the end of the day.
Moreover, we were picked up by a very friendly and caring family who treated us to dinner and even gave us Zile local sweets as souvenirs. We had nothing to give them in return, except some chocolates we had bought at Almaty Airport in Kazakhstan the day before.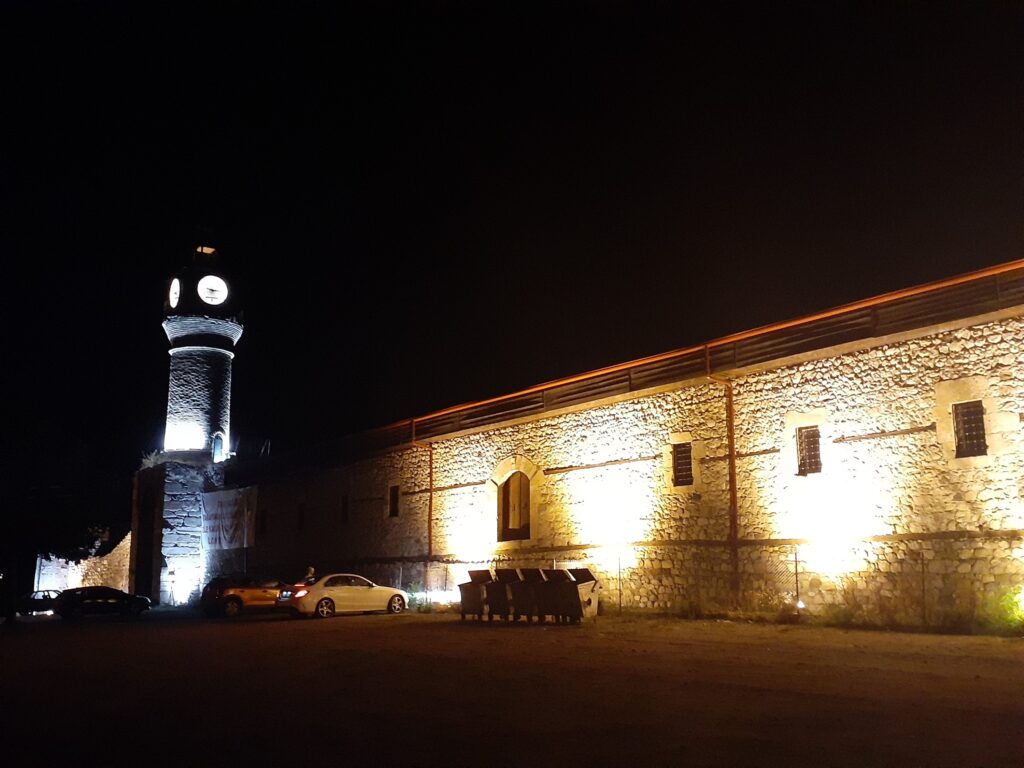 Before we said goodbye to our kind family, they took us to Zile Castle. There is a clock tower and it was very beautiful when lit up with the castle. Afterwards, we were taken back to our hotel and said goodbye. We will spend the night in the town of Zile and continue to Tokat city the next morning.
Getting from Zile to Tokat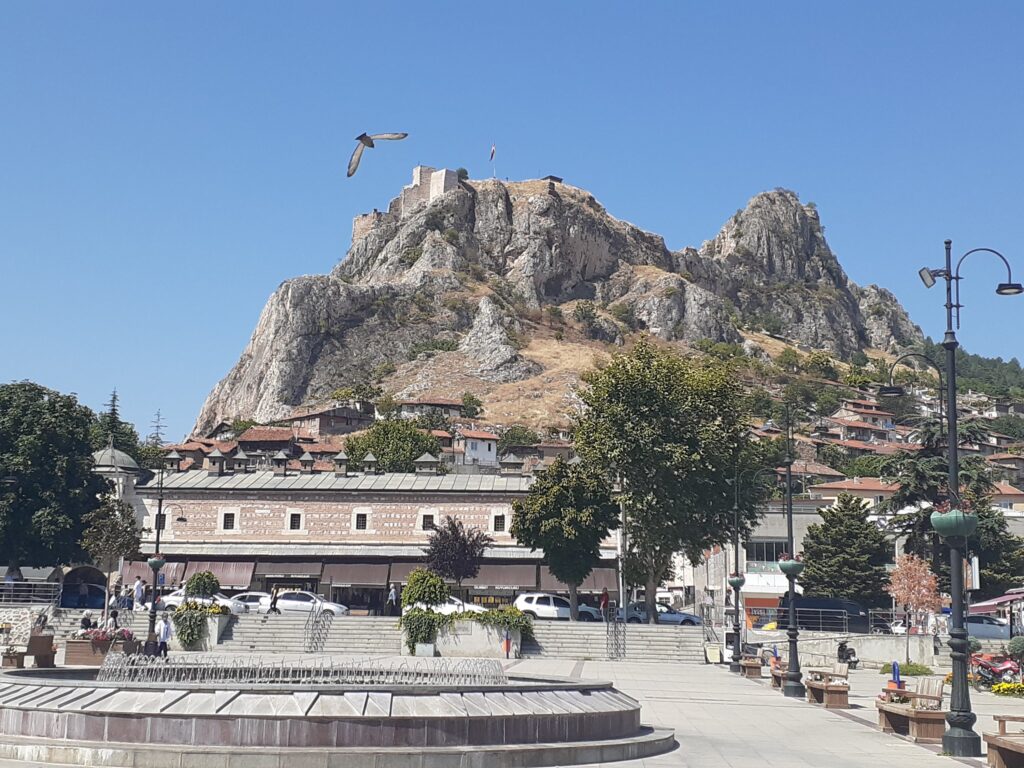 There was a bus from Zile bus station to Tokat, but the hotel receptionist told us that the bus would leave at midday.
He also said that there was a minivan to Turhal, about 20 km northeast of Zile, at 9 am. So we could go to Turhal and change to the minibus to Tokat. Furthermore, he said that the minivan to Turhal passes right in front of the hotel, so we could board from there.
Getting from Zile to Turhal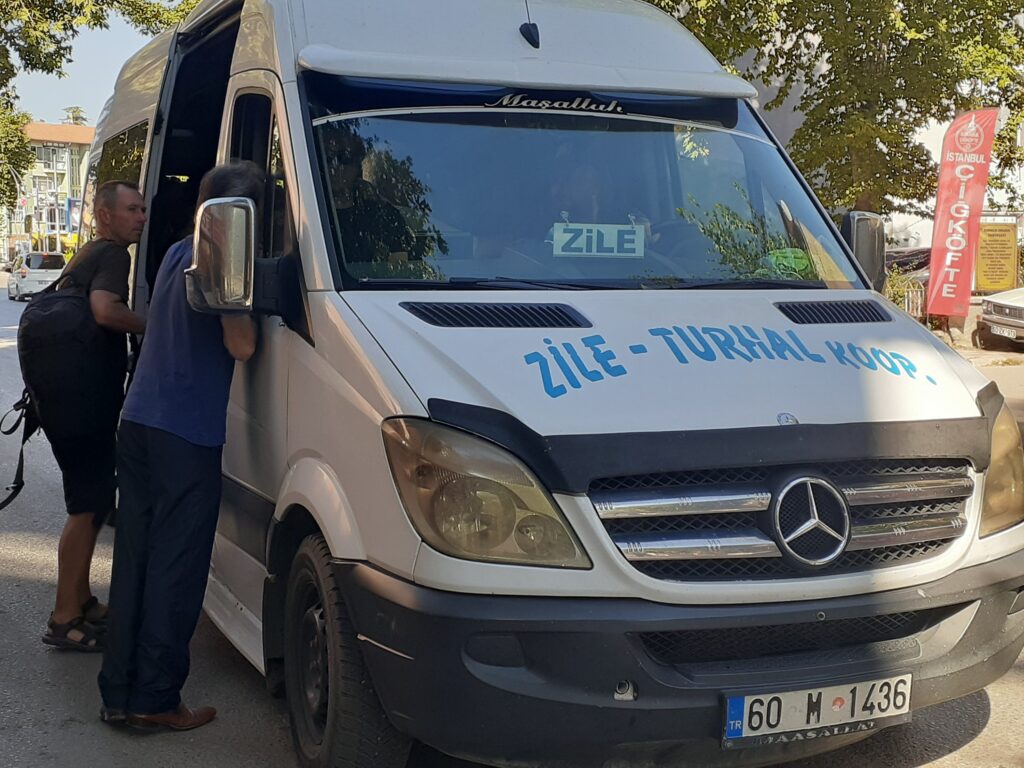 The hotel staff gave us a note written in Turkish, saying that we should show it to the minivan driver, but when we asked where to catch the minivan to Turhal, he came down to the road in front of the hotel with us and stopped the minivan to Turhal for us. He explained our destination directly to the driver and even paid the fare for both of us. People are unbelievably kind in this country!
Dolmuş, as the name suggests, was full. It drove on, picking up more passengers along the way, and we arrived at Turhal bus station about 30 minutes after leaving in front of our hotel in Zile, but the dolmuş driver told us to sit still. The dolmuş drove further, round the riverside road and came to a roundabout on the main road. When we saw a few dolmuş vehicles with 'Tokat' written on them parked by the side of the road, we were told that we had arrived.
The road from Turhal to Tokat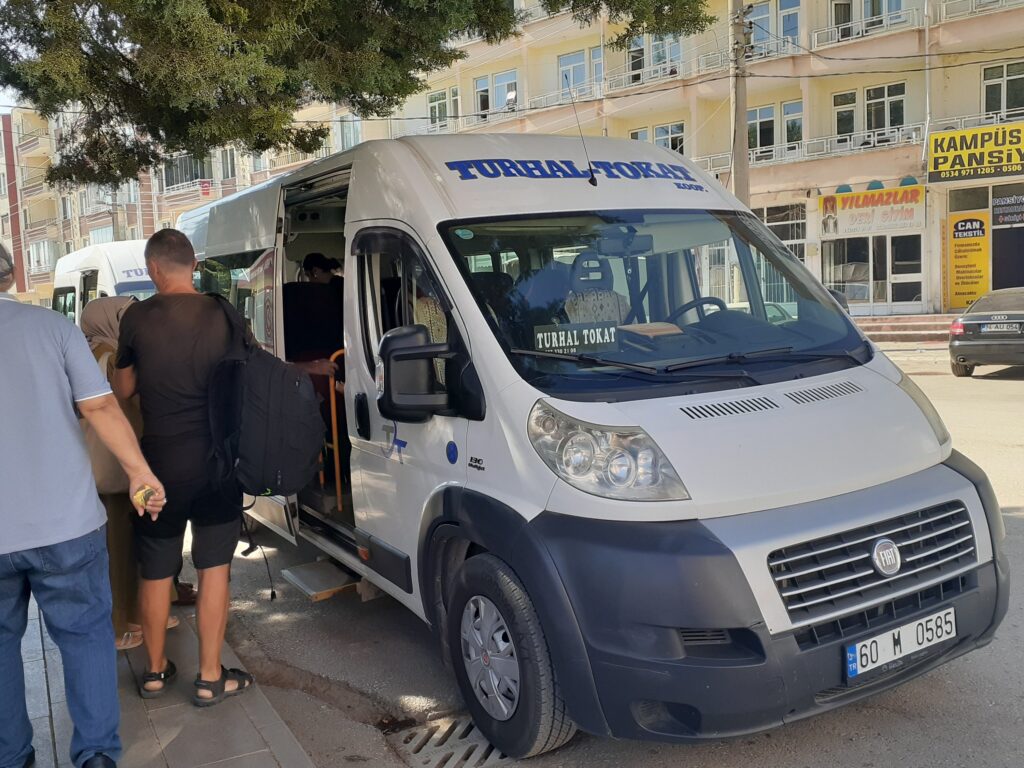 We changed dolmuş there and headed for Tokat, which is about 45 km from Turhal. The dolmuş fare was 50 TL per person and it left shortly after we boarded. By the way, dolmuş fare from Zile to Turhal should be 25 TL per person according to the fare list on the car.
Arrival in Tokat
The dolmuş travelled on, occasionally picking up passengers along the way, and arrived in Tokat in just under an hour. It was 10:45 am when we were dropped off near Tokat Taşkan, a tourist attraction in the city.
The journey was not the exact route that we had planned, but we finally arrived where we wanted to come. After getting off the dolmuş, we happily walked to our hotel.