We travelled from Pamukkale to Isparta by bus to break up the journey to Konya. Isparta is about half way between Pamukkale and Isparta.
Our deluxe flat for the night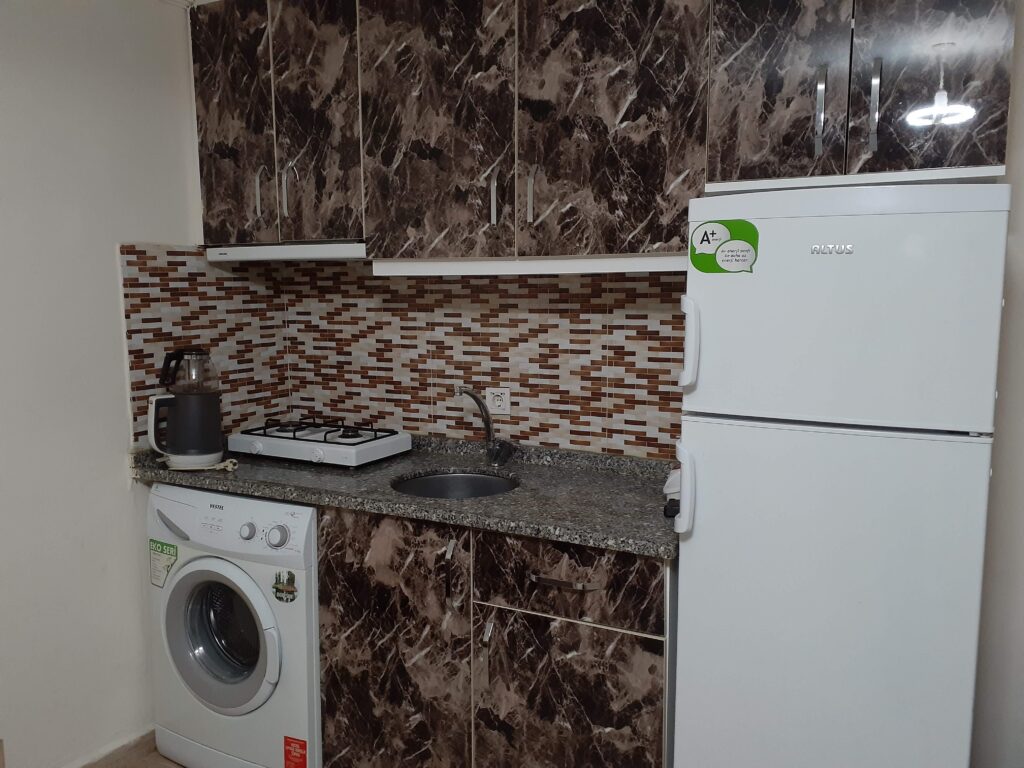 After a relaxing evening in a brand new two bedroomed flat we walked the three minutes or so to the bus station. It was just before nine on a Saturday morning and we assumed that there would be lots of buses to Konya because it's a big city.
Infrequent buses to Konya from Isparta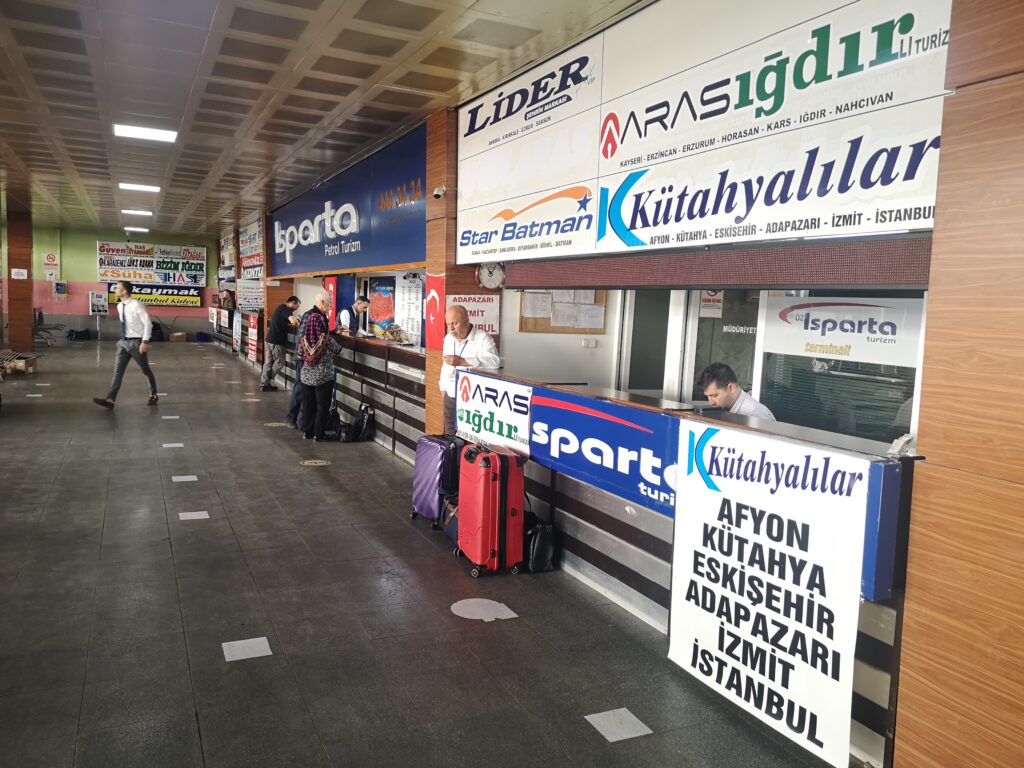 Unfortunately there were no buses leaving until 11:30 so we paid our 200 TRY for the ticket, left our bags at the ticket office and went for a wander around Isparta. Our bus ticket for this journey was a handwritten note which was strange because the booking system for most Turkish bus companies is electronic.
A short wander around Isparta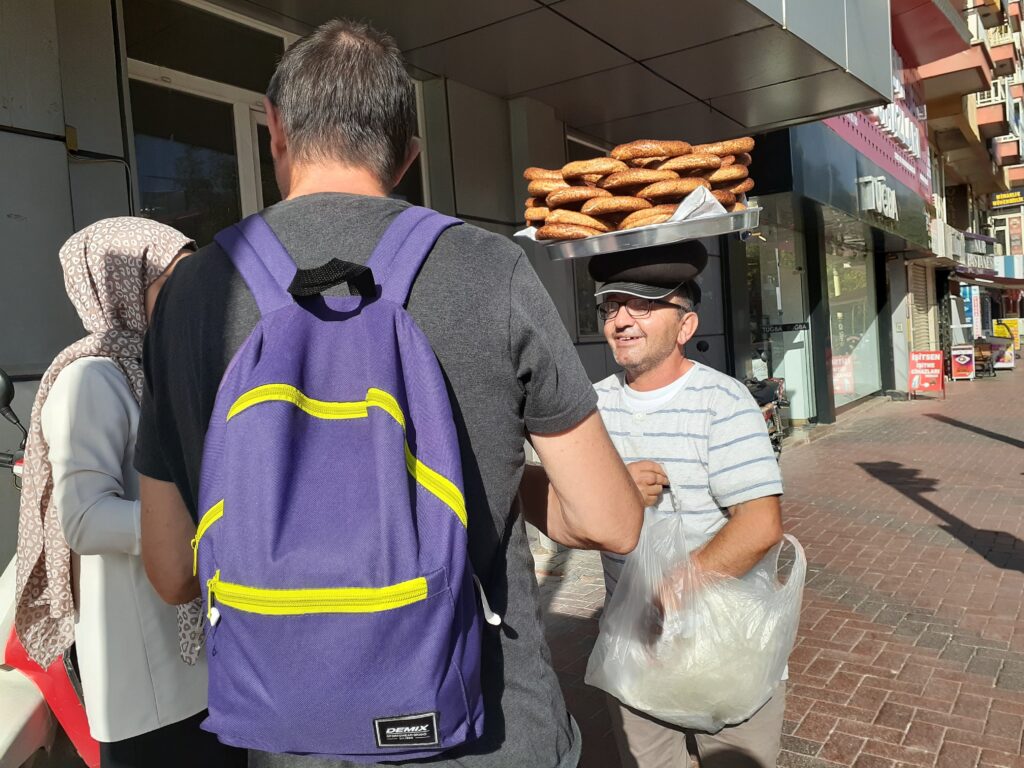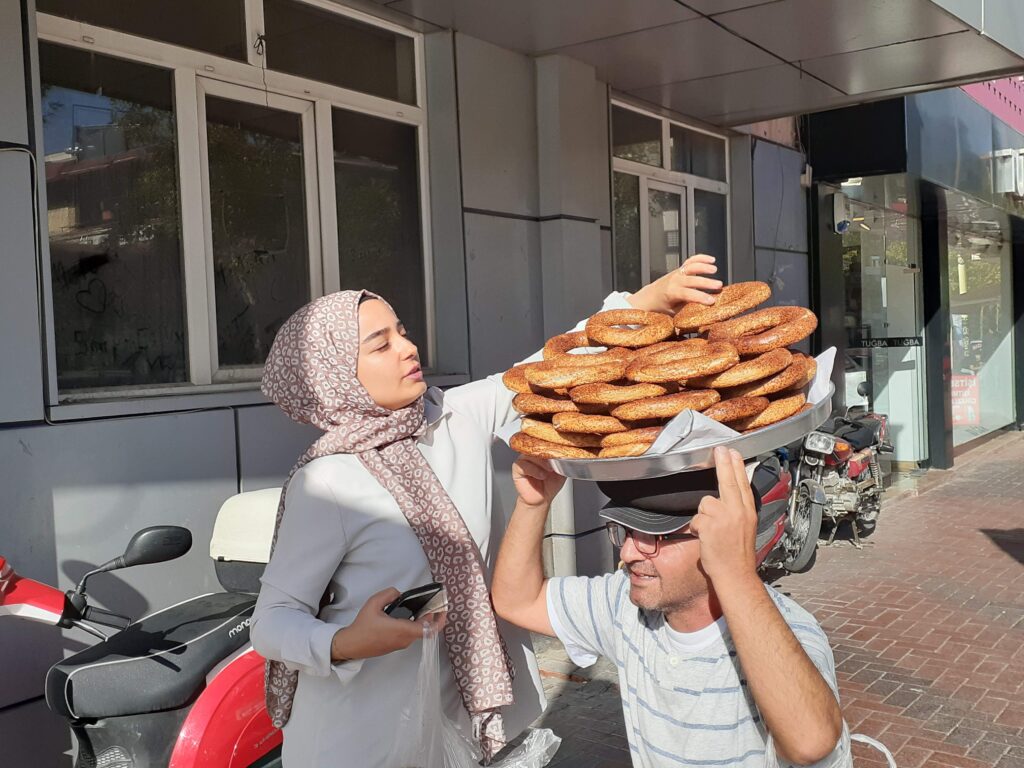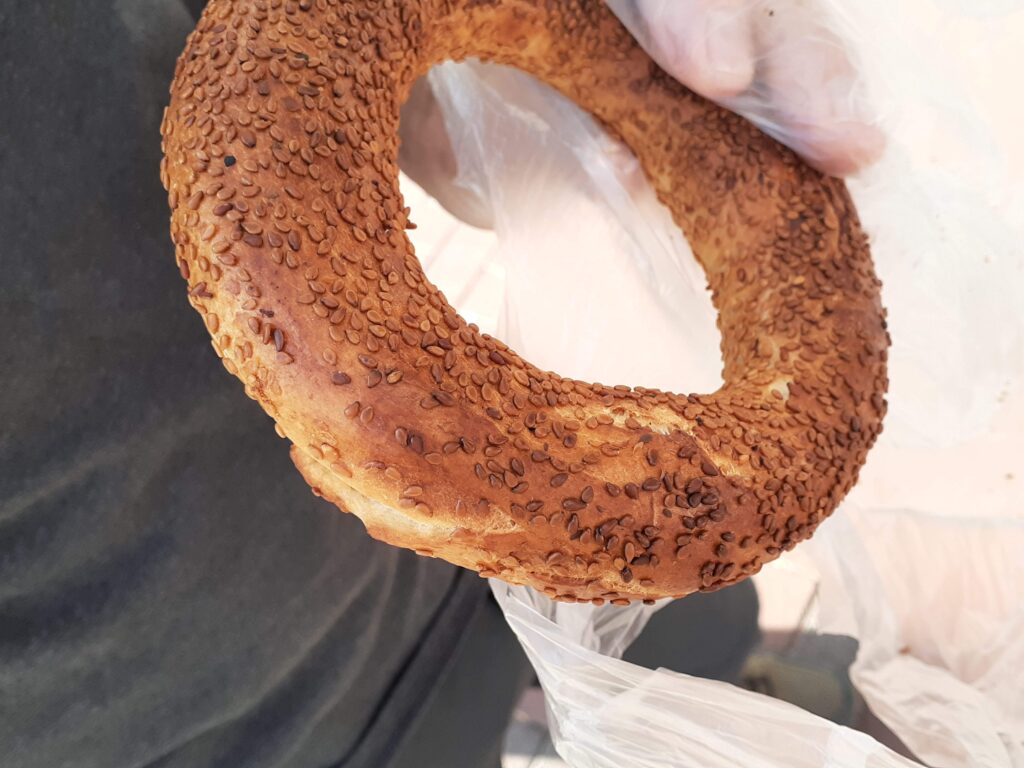 We had a quick look around Isparta, a town with not so many sites to see. Nevertheless it's always good to walk about and see life in action. It is always nice to eat simit from street vendors and our seller today was very special. At a certain point I realised that he was blind.
Our bus to Konya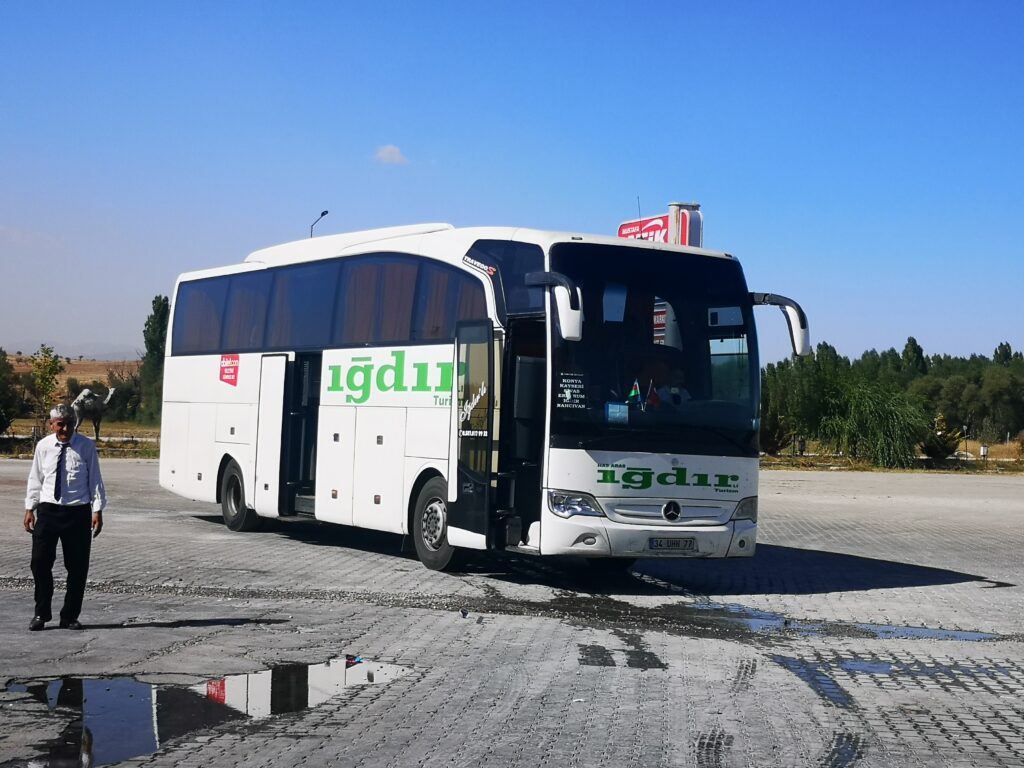 Our bus to Konya from Isparta was fairly comfortable and stopped for a food break after about three hours. We weren't hungry so just grabbed a chai (tea).
Drinks on the bus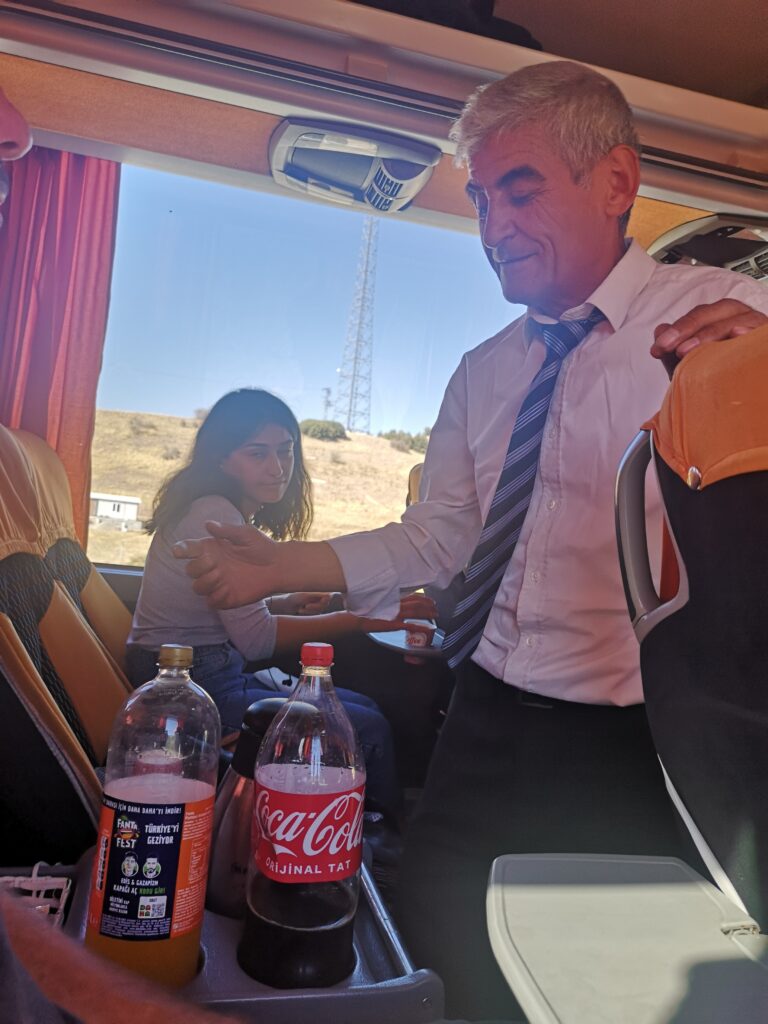 The funny thing was that immediately after we got back on the bus, the bus conductor came around dispensing drinks. Can't beat a three in one coffee to wake you up in the afternoon.
The journey took just over four hours in total to get to Konya. We then had to take a dolmus ten kilometres into the city. Urban planners love out of town bus stations:)