Travelling by train on the Toros Express was a relaxing and affordable way to travel between Konya and Adana.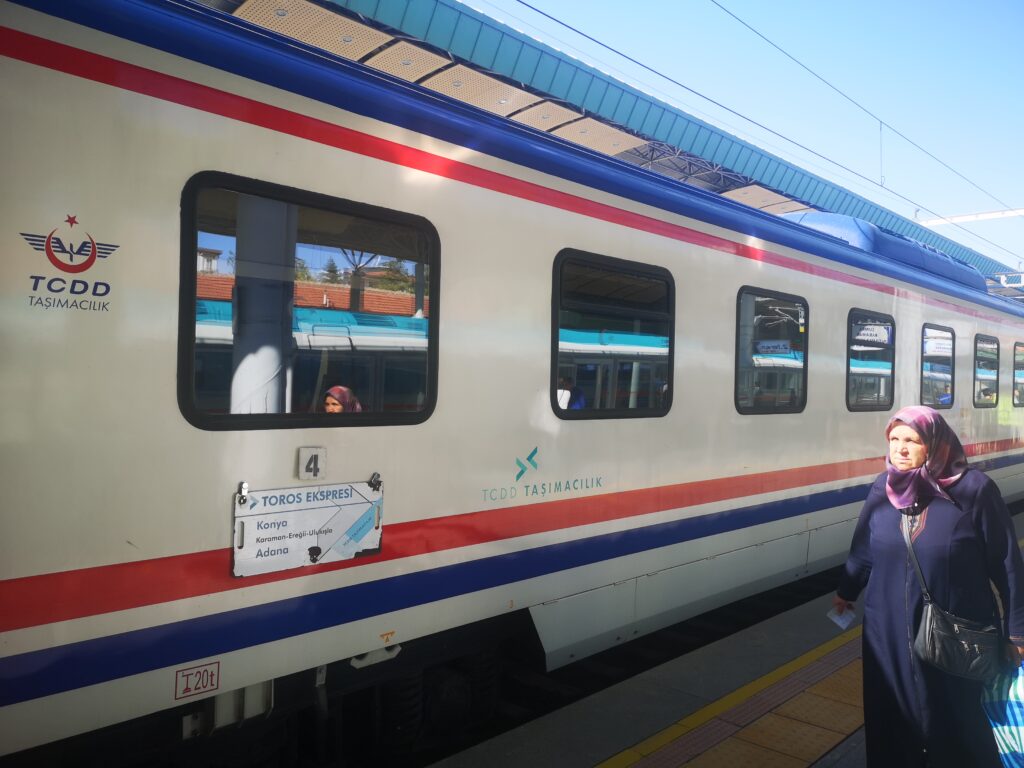 Train from Konya to Adana
We took the train from Konya to Adana and it was like travelling in Business Class seats on a plane. The seats were wide, three abreast the carriage, and had a huge amount of legroom. There were also very spacious overhead luggage racks.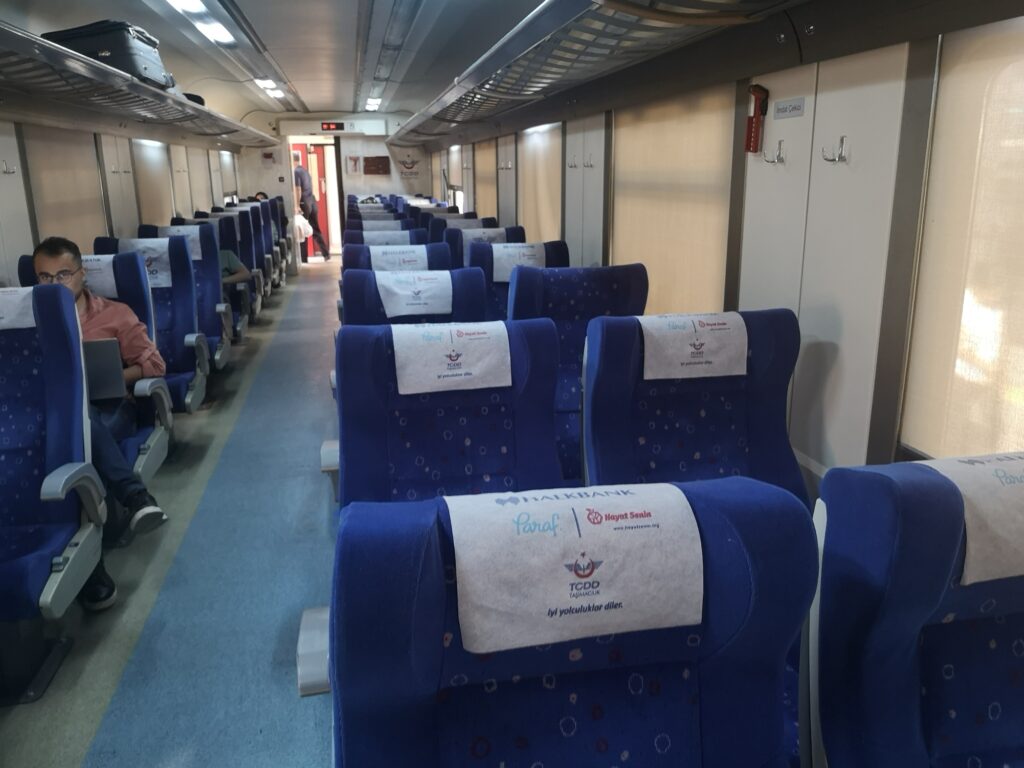 Konya Railway Station
The railway station is only 3 kms west of the Mevlana Museum and so we walked there the morning of the train to buy the tickets. They only cost 70 TRY (less than $5 CAD / £3.50) for the 7 hour trip. We were told that the bus would have cost about double that, but maybe take half the time.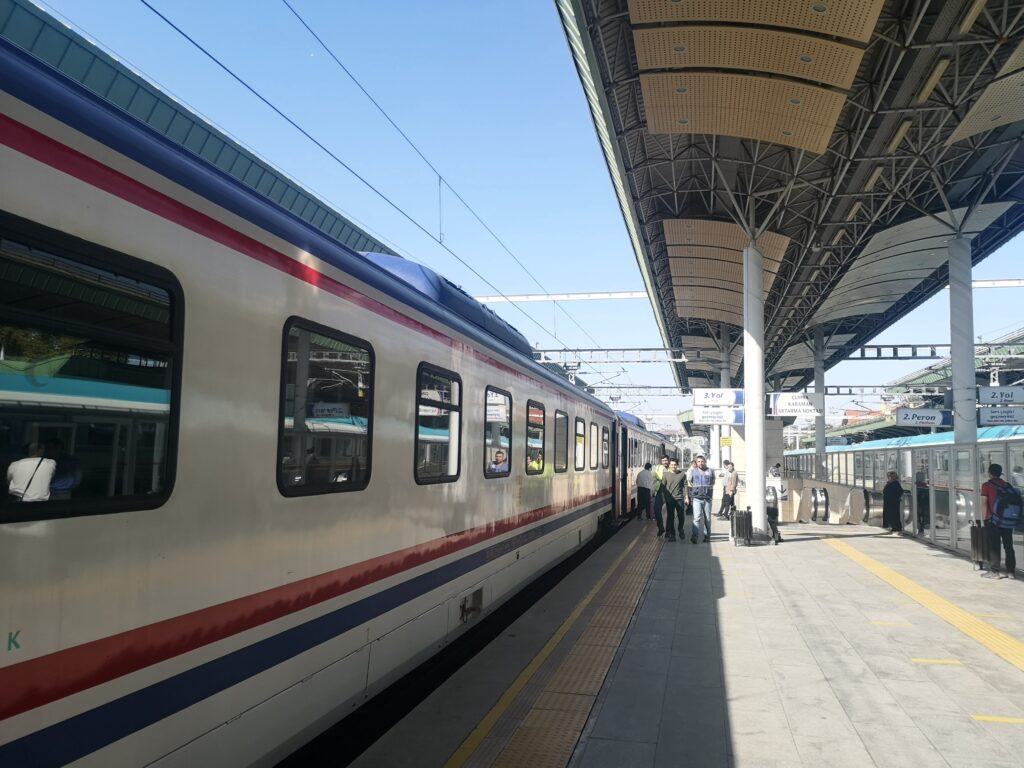 The train left punctually at 3pm and ended up arriving only 20 minutes or so late at 10:20pm. It was a really smooth ride, with beautiful views and numerous stops along the way.
Food and drink on the train
Whilst there was no buffet, various food and drink vendors came onto the train. We were well stocked up already so didn't need to buy food, although we did buy some refreshing ayran (salty yoghurt drink) at a price which was cheaper than in restaurants.
When the journey came to an end in Adana, we were greeted by a good friend, Baybars, who I had not seen for exactly 25 years!