We went to Akdamar Island today which is the location of the beautiful Armenian Church. It's not only about 45 minutes from Van to the harbour from where boats take the 25 minute journey.
Bus from Van to Akdamar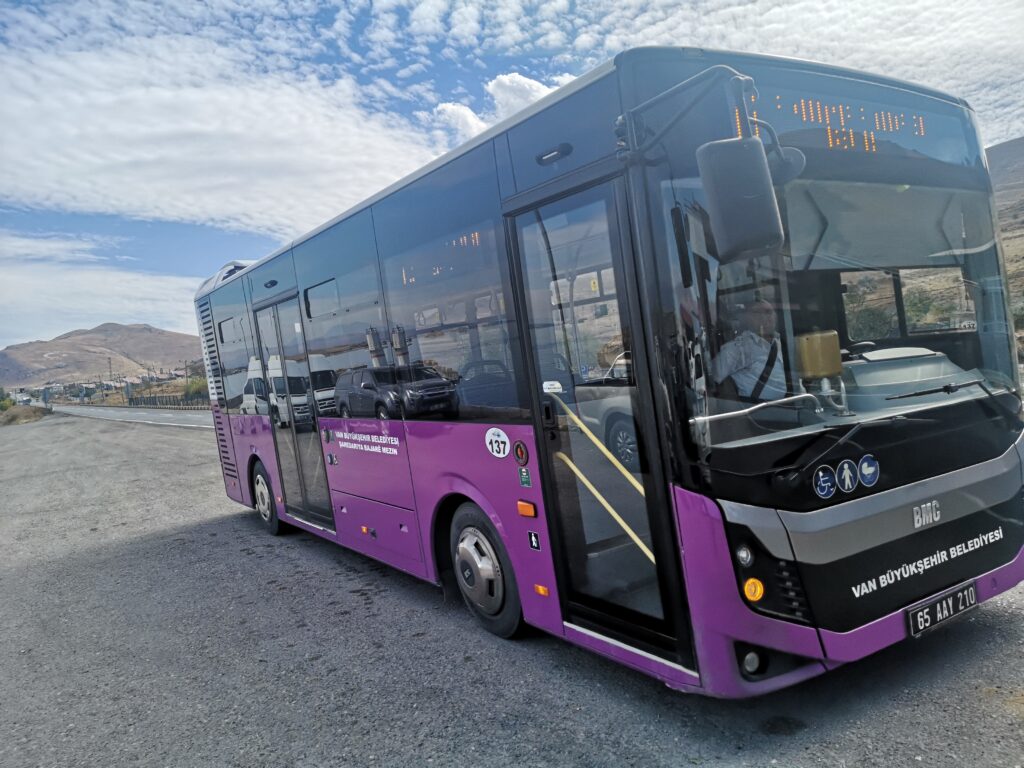 We asked at our hotel and they told us we needed to go to the Bus Station to catch the bus from Gevas and then the harbour. We had seen a bus stop pinned on Maps.me for Akdamar and headed towards the bus stop.
After about 20 minutes a minibus arrived with Akdamar written on the front of it. I stopped it, but from what I understood the driver said it was not going to the harbour. He did confirm that it was the right bus stop.
Two minutes a big modern city style bus with a sign for Akdamar written on it came along. It was another city where you needed a City Transport Card. Luckily the driver accepted to the 20 TRY each for the journey to the harbour where he dropped us off.
Akdamar Island and Armenian Church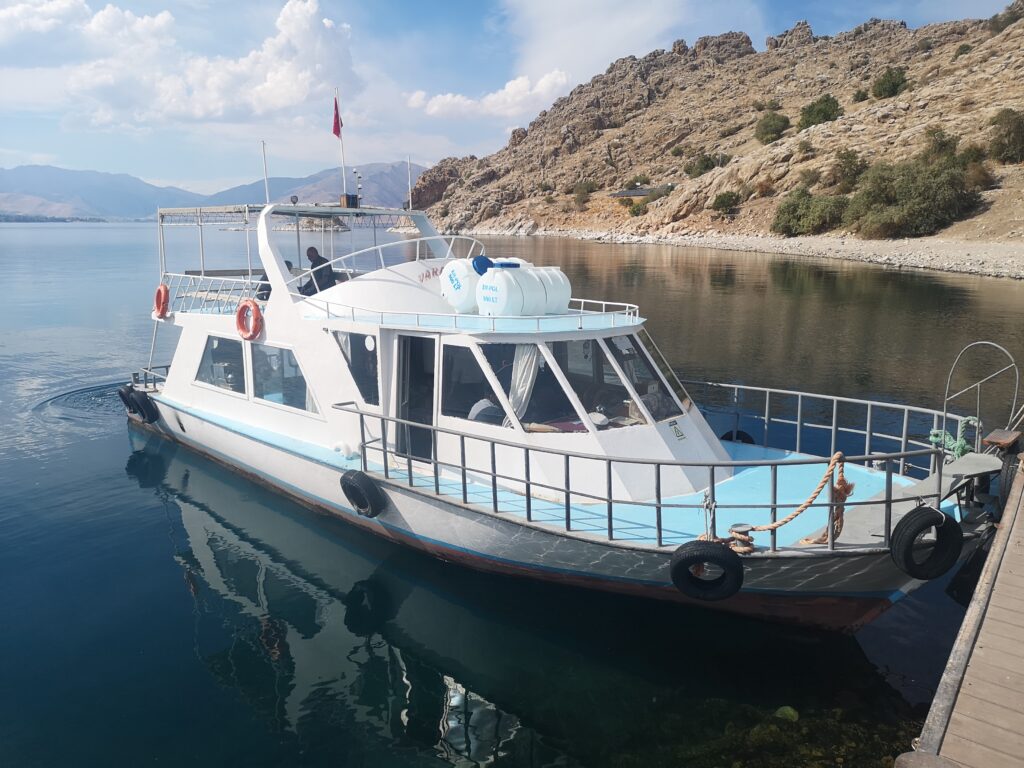 The boats basically leave when full or every thirty minutes or so. The boat cost 50 TRY for the return journey and the entrance to the island 60 TRY. The journey takes about 25 minutes and was super smooth.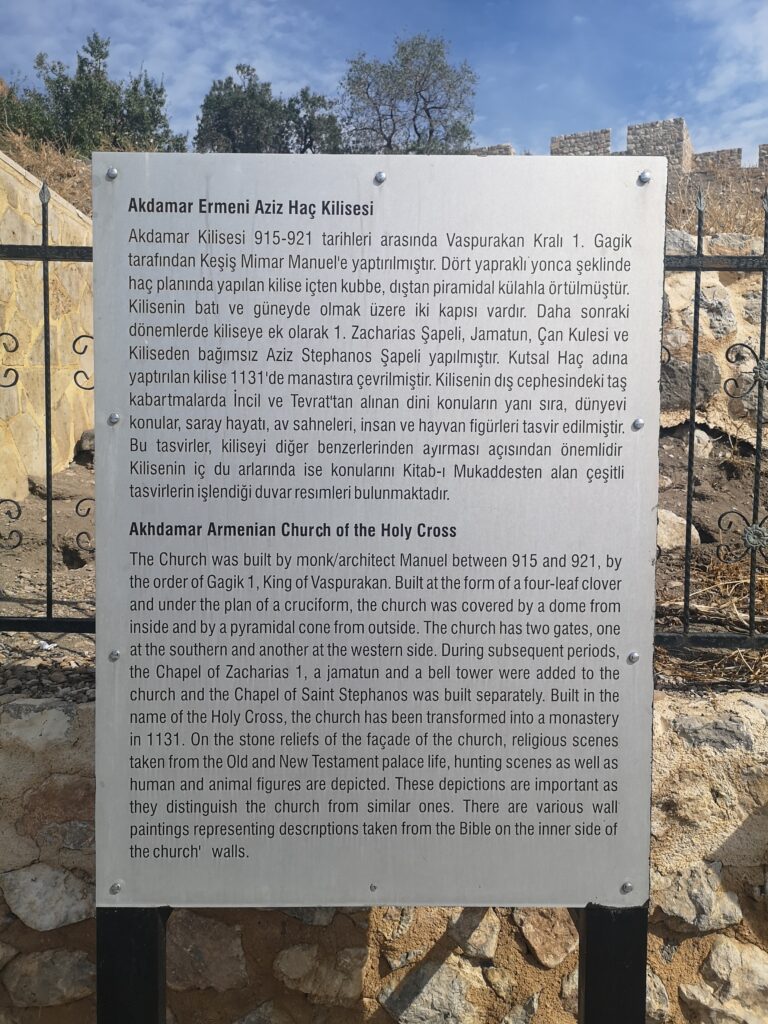 The Church dates from the beginning of the 10th Century.
It's a beautiful Church in a wonderful setting.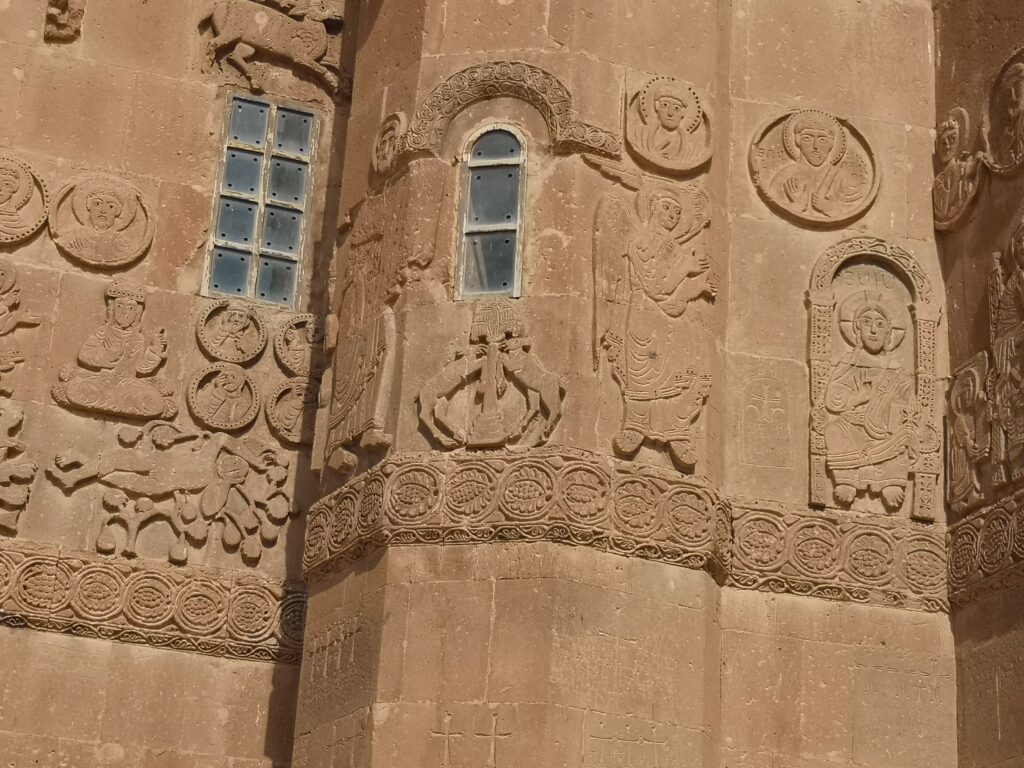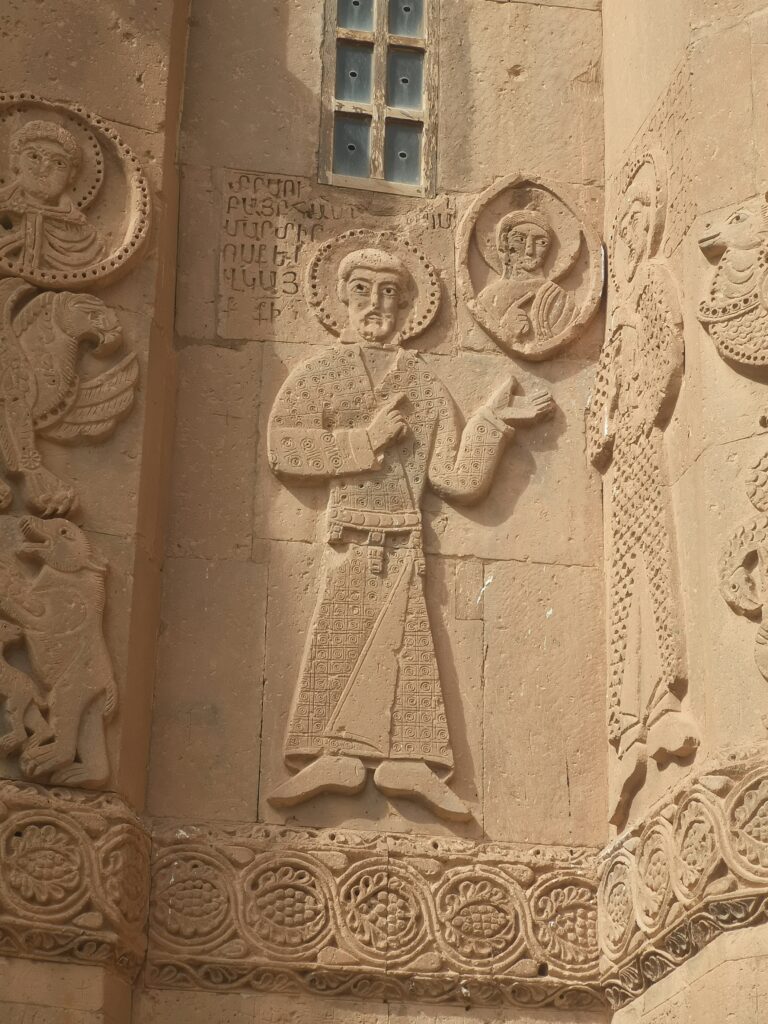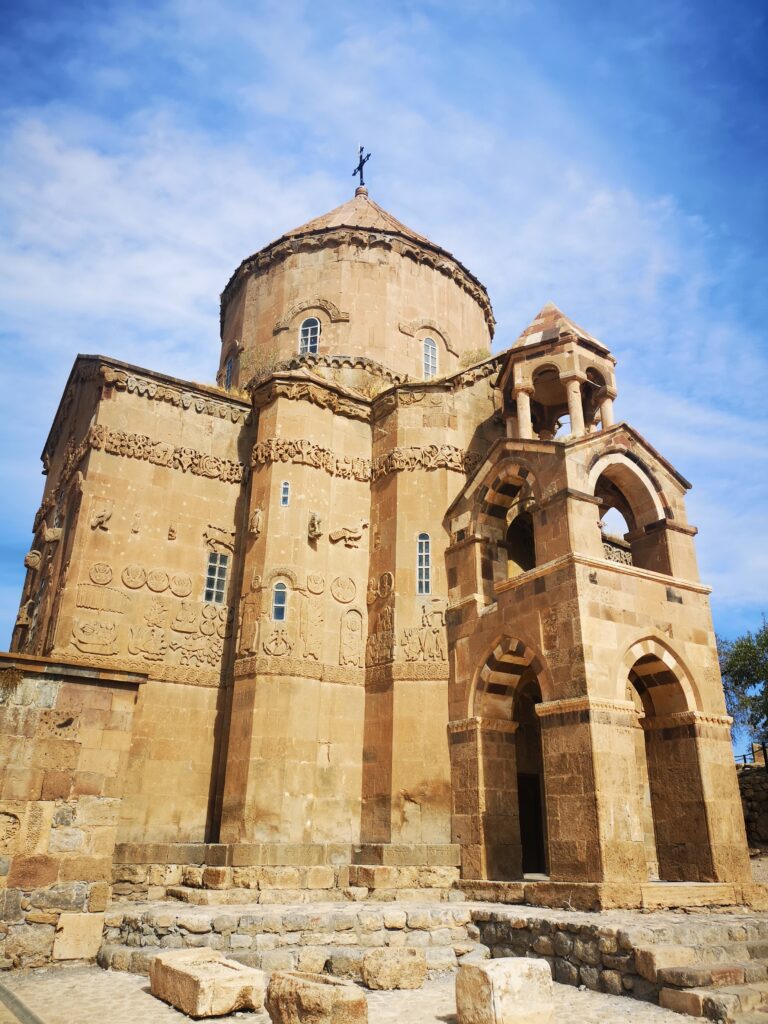 Religious scenes from the Bible are depicted on the outside of the Church.