The outsized village of Pammukale hosts the two nearby sites of Hierapolis and the travertines of Pamukkale. Time to google the meaning of 'travertine'? Basically they are terraces where water runs down.
When best to visit the site
Visiting the sites is probably best done as early as you can because there's no shade and it can be hot. We went on September 30 and it turned out to be 34C.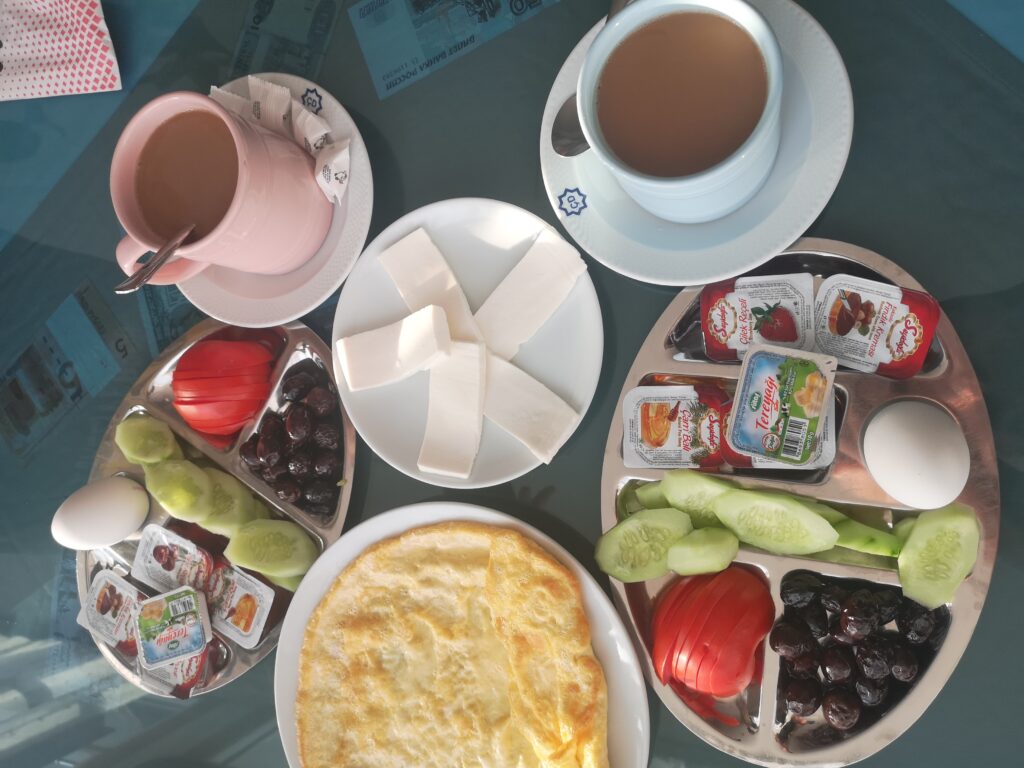 After a stunning Turkish breakfast we walked the 2.5 kms up to the South entrance. We paid our 200 TRY and started our tour around the Roman ruins of Hierapolis.
Visiting Hierapolis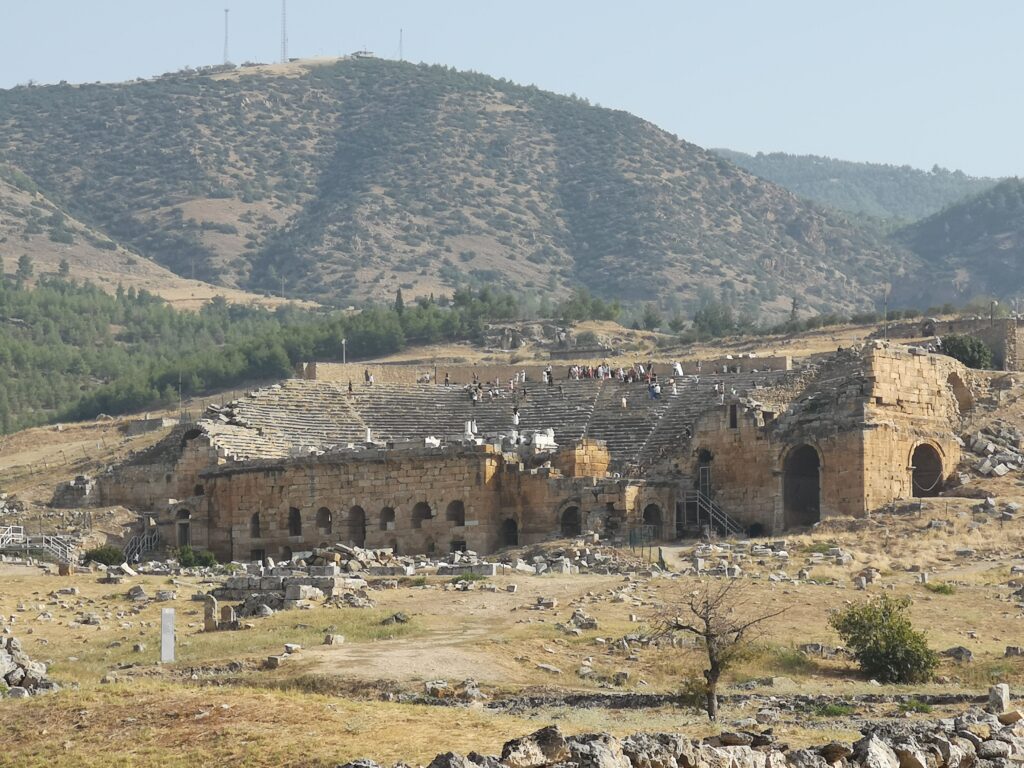 Whilst the ruins are not in such a good condition as Ephesus or Aphrodisias you can get a good feel for the old city.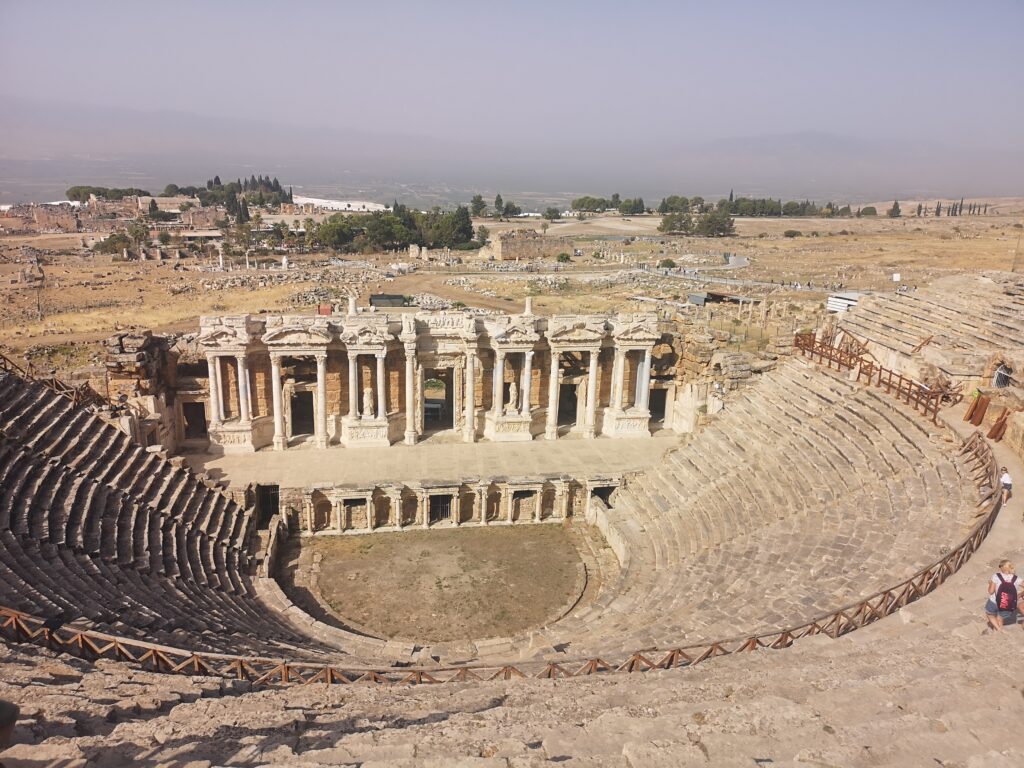 The Theatre which held around 7,000 was in the best overall condition and to the sculptures on the stage looked magnificent from a distance. Unfortunately access to the stage was not permitted.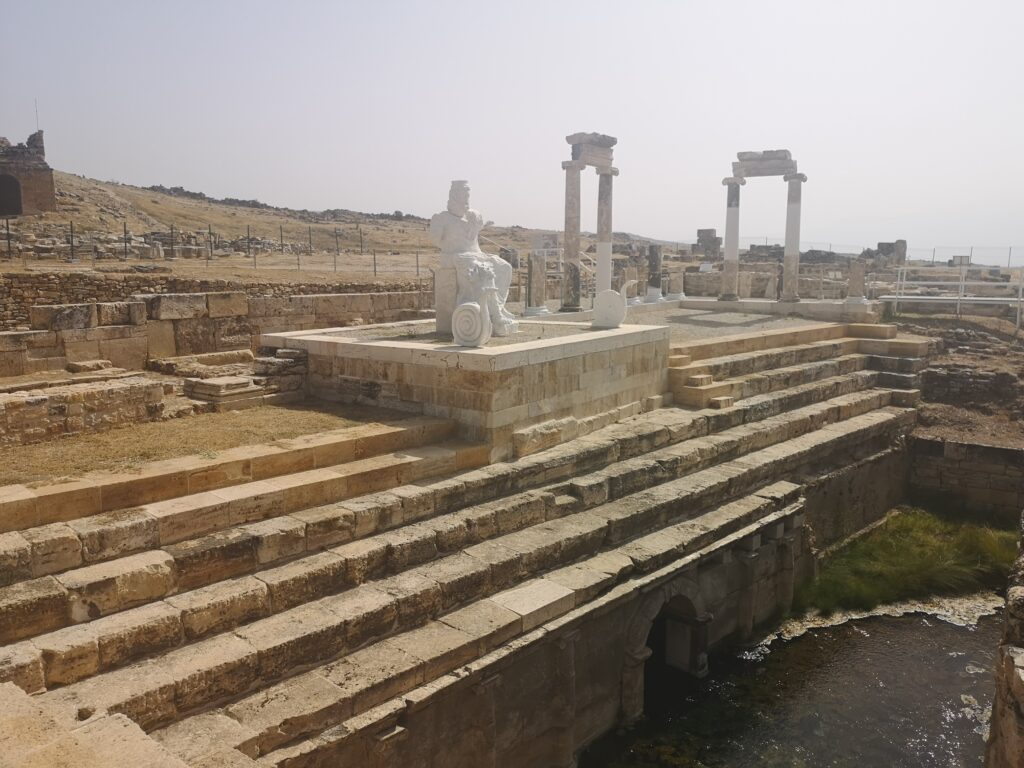 Plutonium.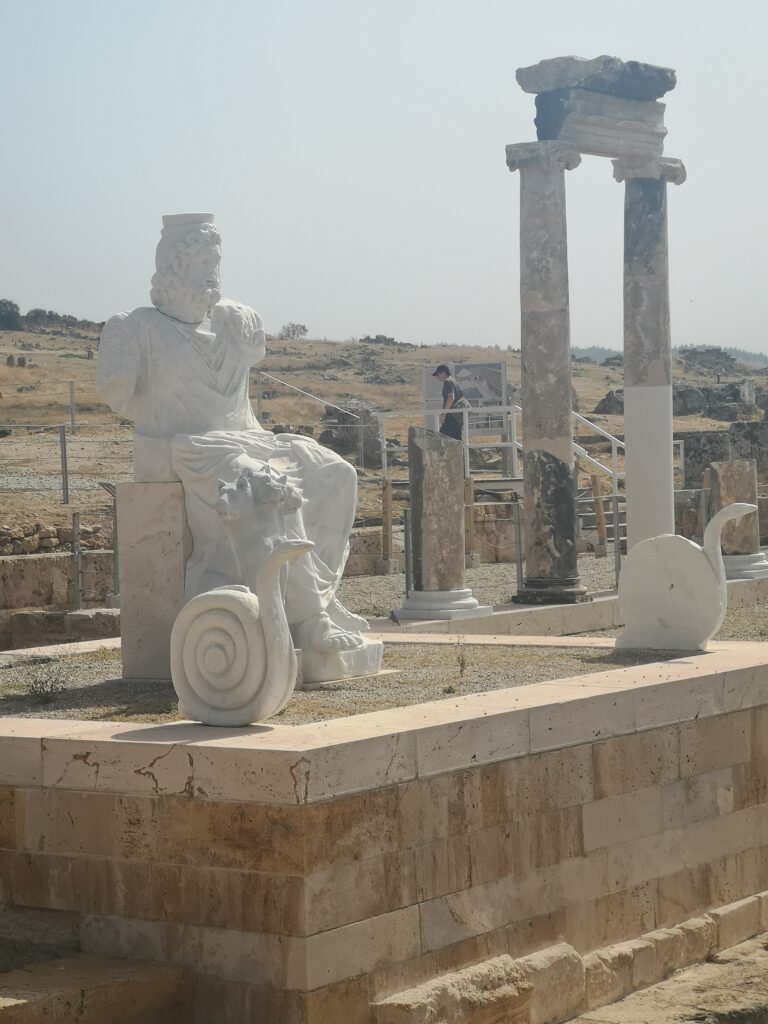 Martryium of St Philipe the Apostle
We spent about 2,5 hours wandering around Hierapolis and the museum before stepping into the travertines. Whilst a lot of the time we spent alone walking around Hierapolis there was a load of people at the travertines.
Pamukkale travertines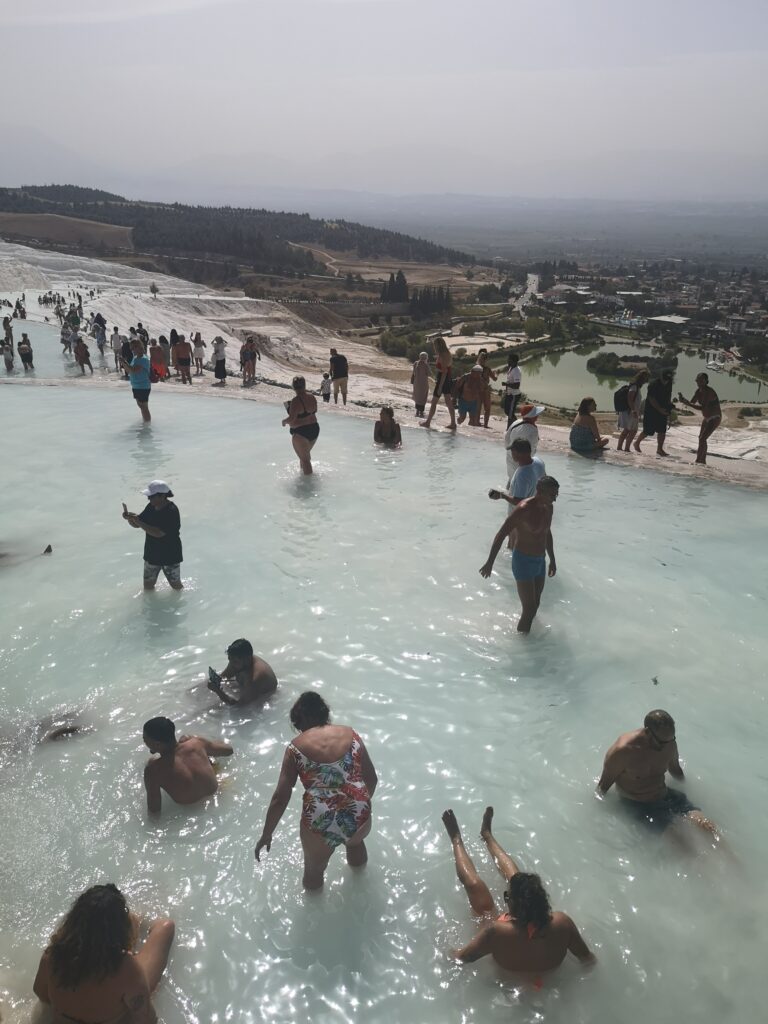 The travertines are quite impressive, but to be honest I was hugely disappointed by the lack of water flowing through them. It was good to see again, but much more satisfied with the trip around Hierapolis.
We walked back down to Pammukale at around 13:00 and then took a dolmus to Denizli.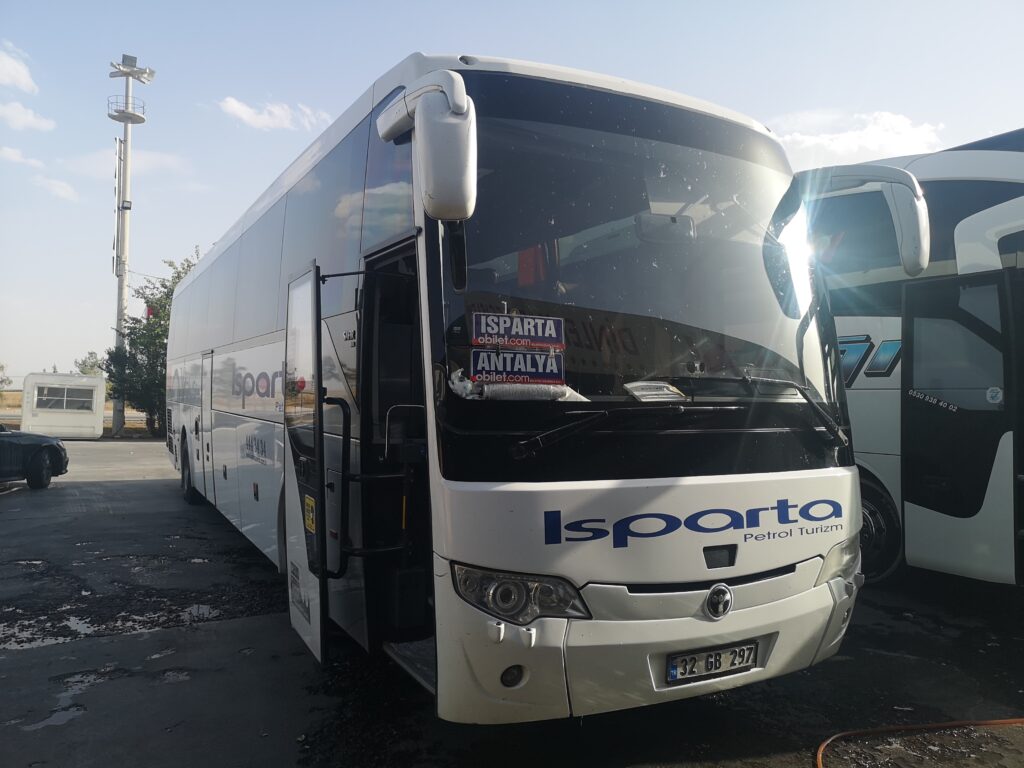 We arrived at the bus station at 2:50 and within ten minutes were on a big, beautiful, bus bound for Isparta.
VIP bus to Isparta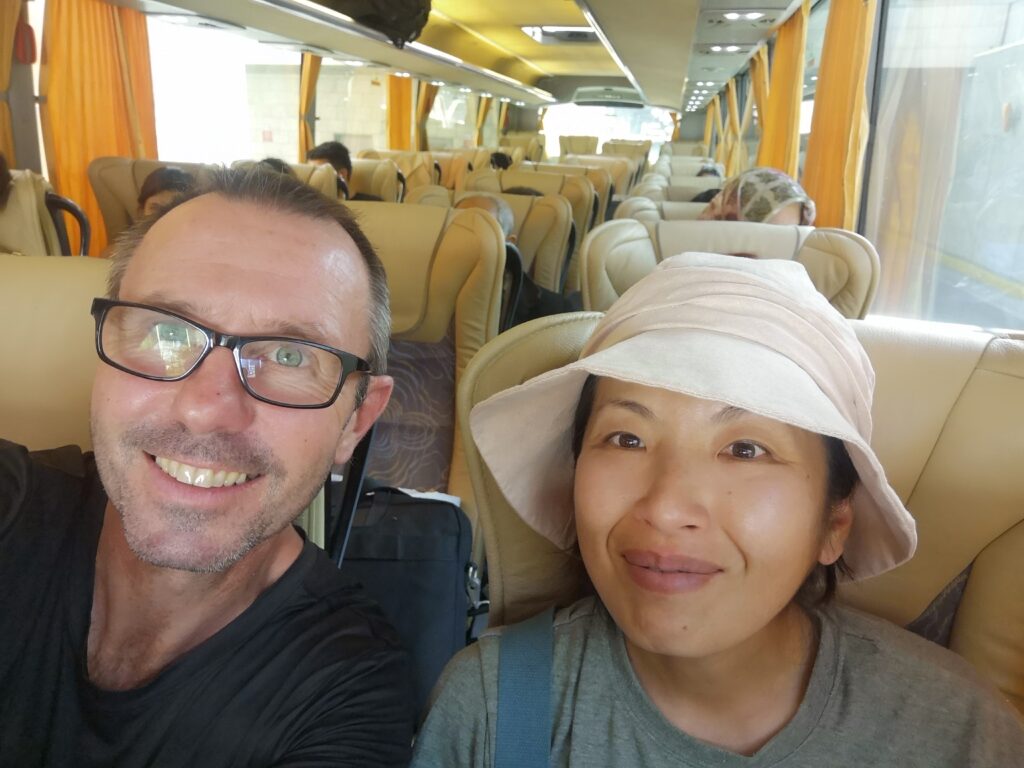 The bus turned out to be a 'VIP' bus with a three seat configuration – 2 on one side and 1 on the other. Huge seats, a personal TV screen and water. Unfortunately the WiFi was not working.