After an overnight stay in Tokat, we travelled to Sivas, about 100 km to the south-east.
This article is about the bus journey from Tokat to Sivas.
The journey from Tokat to Sivas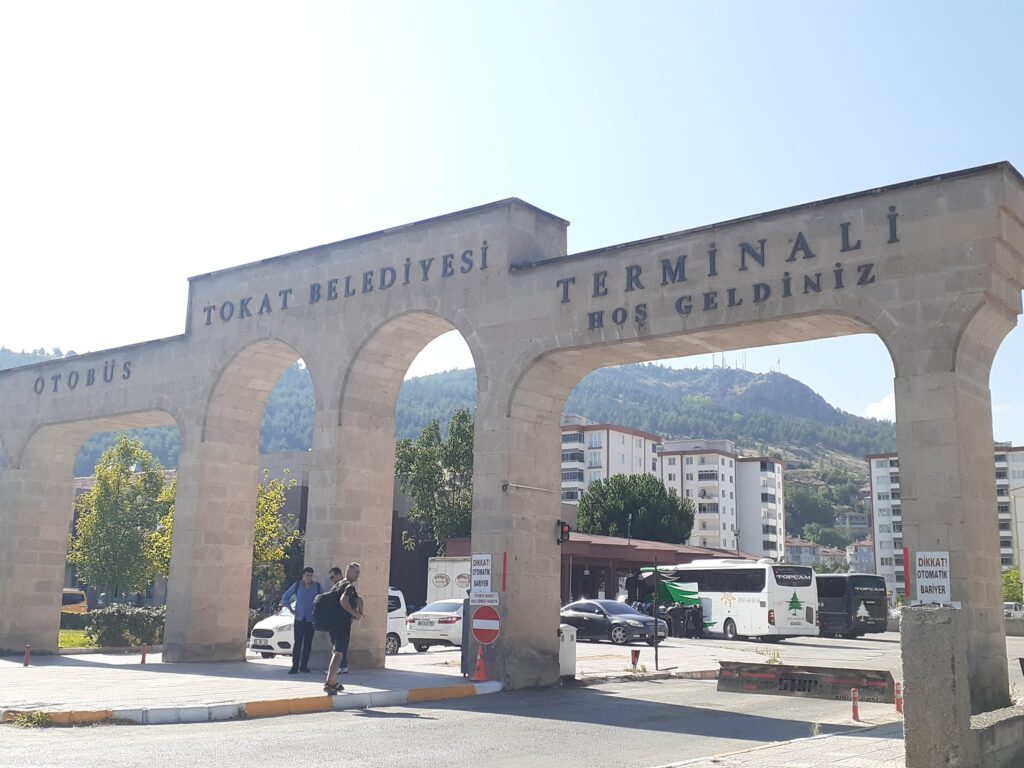 The distance from Tokat to Sivas is 107 km. Buses run from Tokat to Sivas and leave from Tokat bus station. There is no dolmuş to Sivas.
Tokat bus terminal is 2 km from Tokat town centre. We were told that buses to Sivas were relatively frequent, so after breakfast at the hotel we walked to the bus terminal, hoping that we could get on a bus easily.
Bus from Tokat to Sivas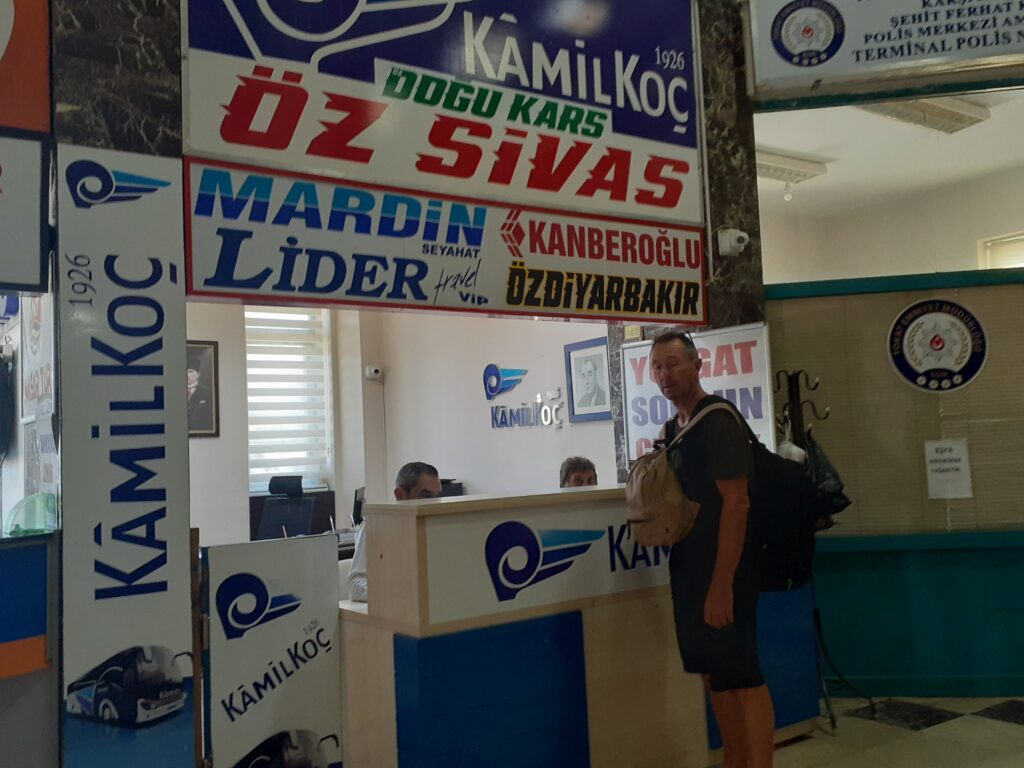 When we entered the bus station in Tokat, there was a ticket counter for each bus company, where you can buy tickets. The bus company Yildizi runs the buses to Sivas, but we were told that the next bus would be at 11am, just after the 9am bus had left. At this point it was 9.30 am and we would have to wait for an hour and a half.
We tried another bus company, and found out that Öz Sivas operated the bus to Sivas too and the next bus would be leaving in 15 minutes. So we took this bus. It left at 9:45 am and cost 200 TL per person. After paying by credit card, an official sitting at the counter guided us to the boarding gate.
Boarding the bus to Sivas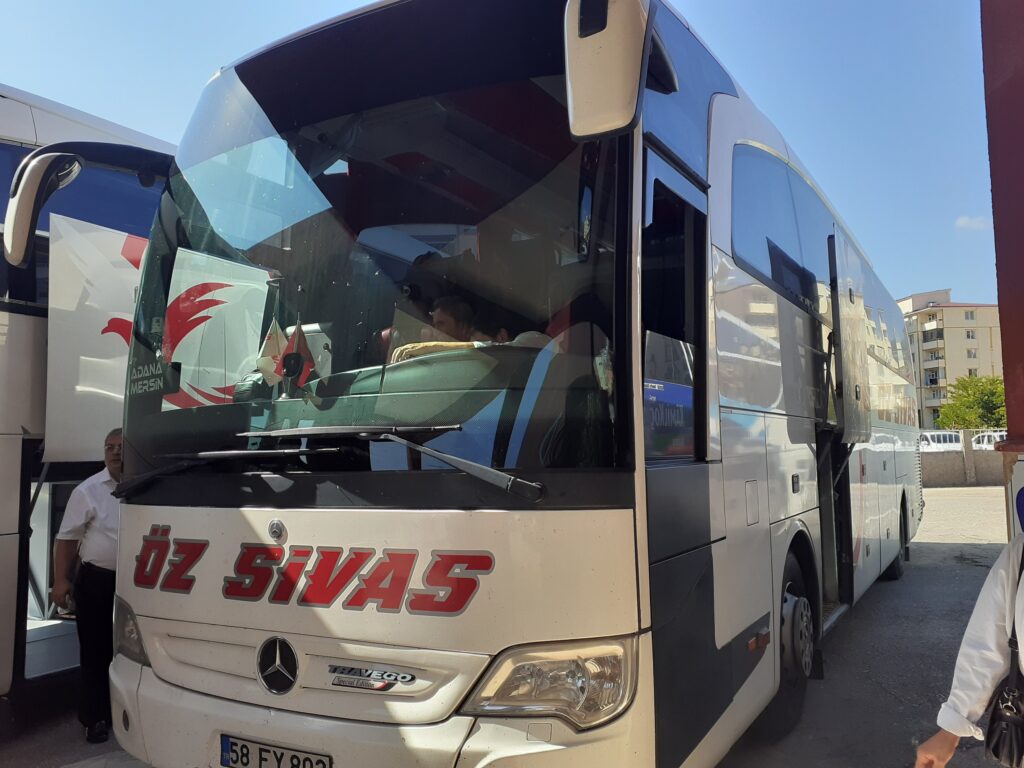 This bus starts from Tokat and the bus was already parked at the boarding gate.
The official at the ticket counter checked with the driver and told us our seat numbers. We boarded according to that number.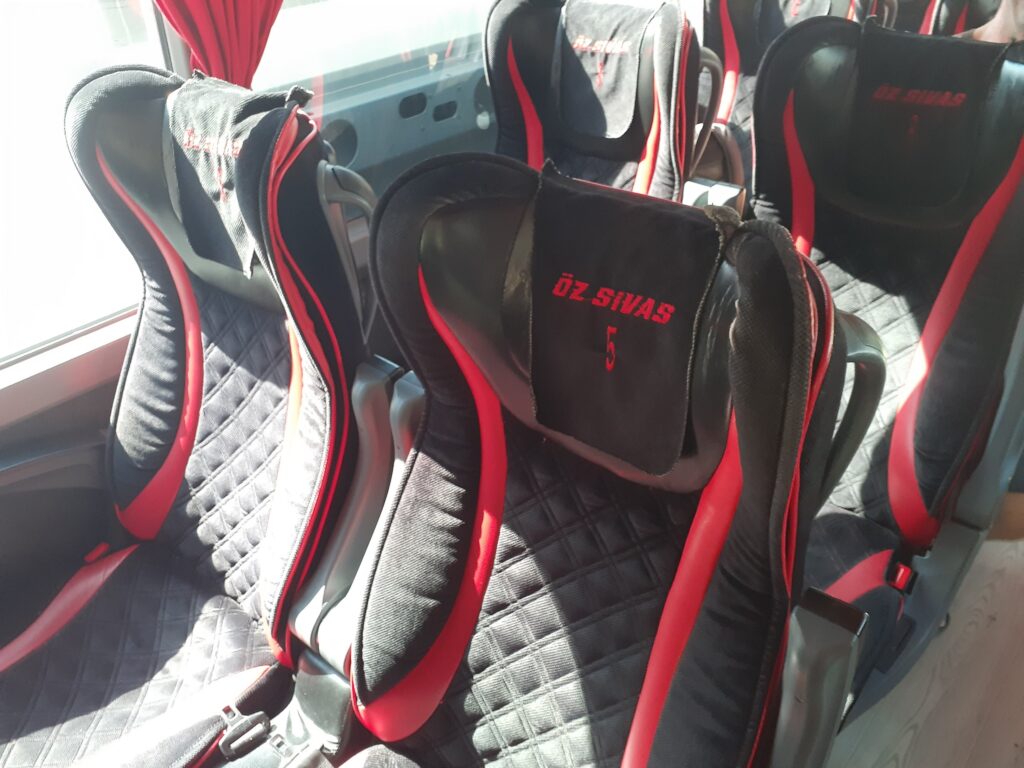 The bus was a VIP bus with one and two seats on each side and air conditioning. Each seat has a monitor and table, as well as USB charging sockets.
Bus journey from Tokat to Sivas
The bus left the bus station at 9:45 am, as scheduled. The bus journey is a dramatic scenic journey with houses lining the slopes between rocky mountains.
Come to think of it, Sivas, at 1,278 metres above sea level, is the highest town in Central Anatolia.
Arrival in Sivas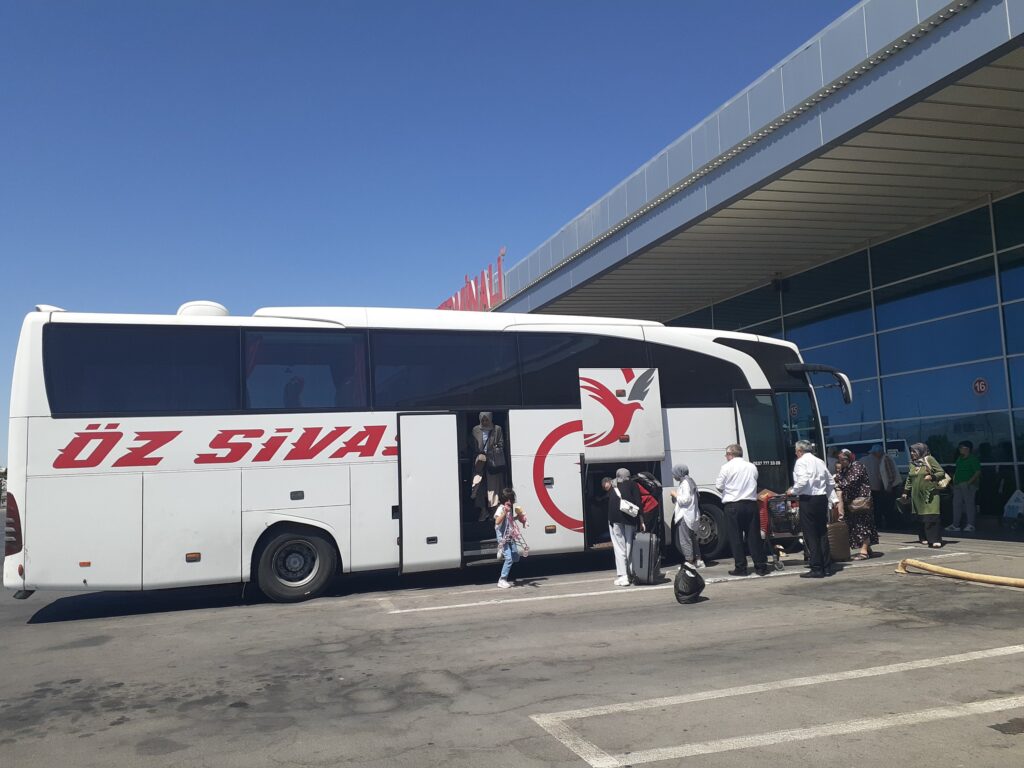 The bus arrived at Sivas bus terminal at 11:40 am. The journey took approximately 2 hours.
We were going to take a bus to Adana the day after this. So we purchased the next day's bus tickets at the bus terminal while we were there, we headed to the town centre of Sivas.
In Sivas we planned to stay at a hotel relatively close to the bus station, so we walked to the hotel.