We got lucky with our transport back to Van because two minutes after collecting our bags from the teashop where we had left them when we went to Akdamar Island a minibus turned up.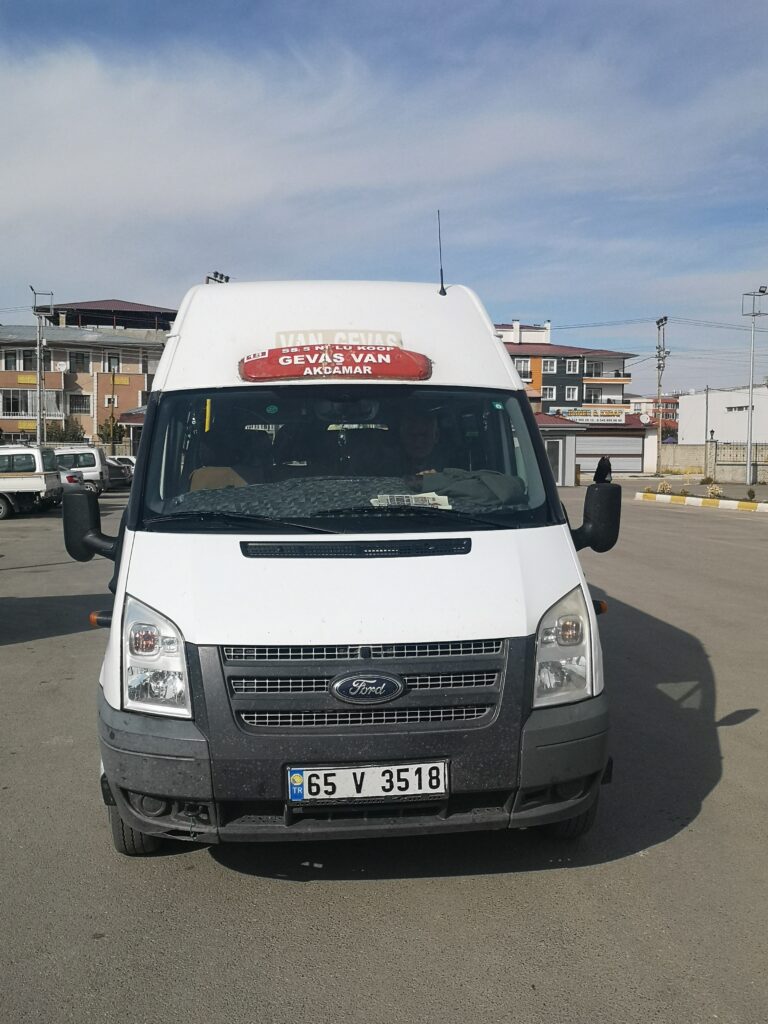 We took that minibus for a few kilometres and 5 TRY to the nearest town. We then hopped into another minibus for 45 minutes and which terminated at Van Bus Station which is about 10 Kms north of the city (we had come from the south).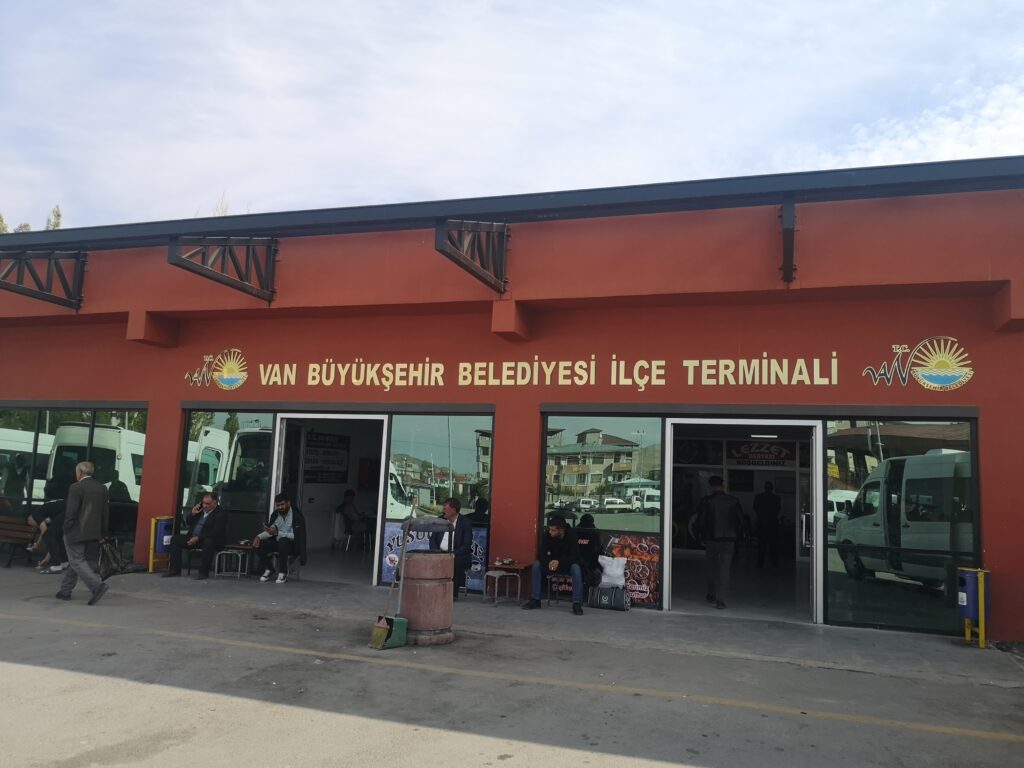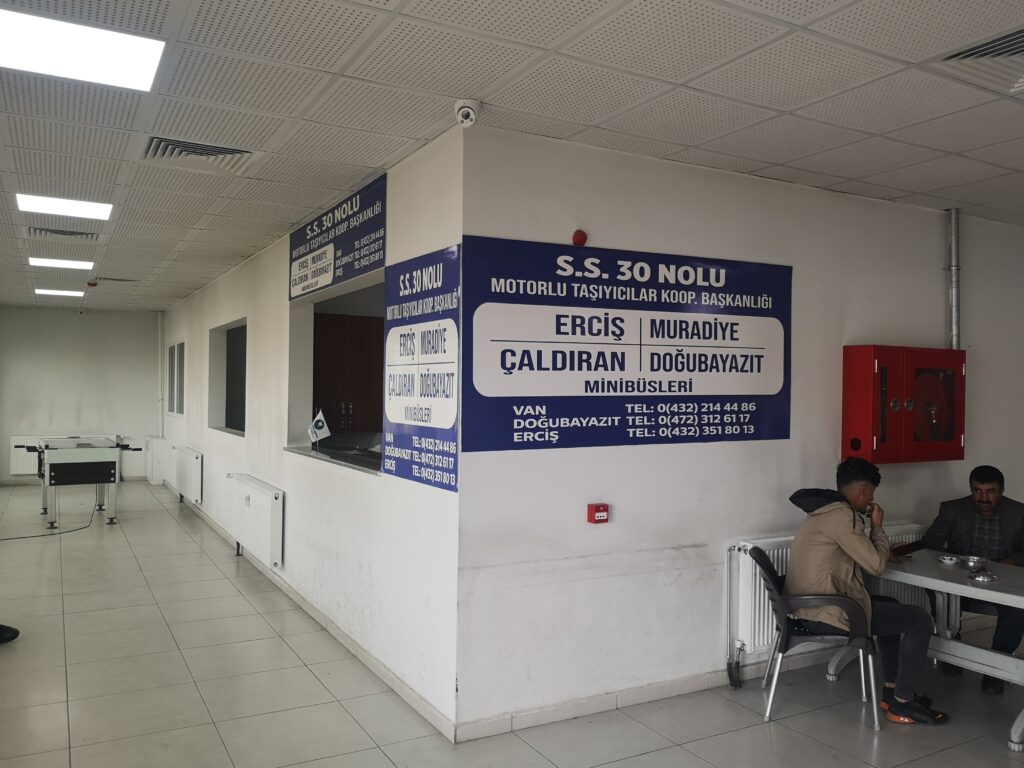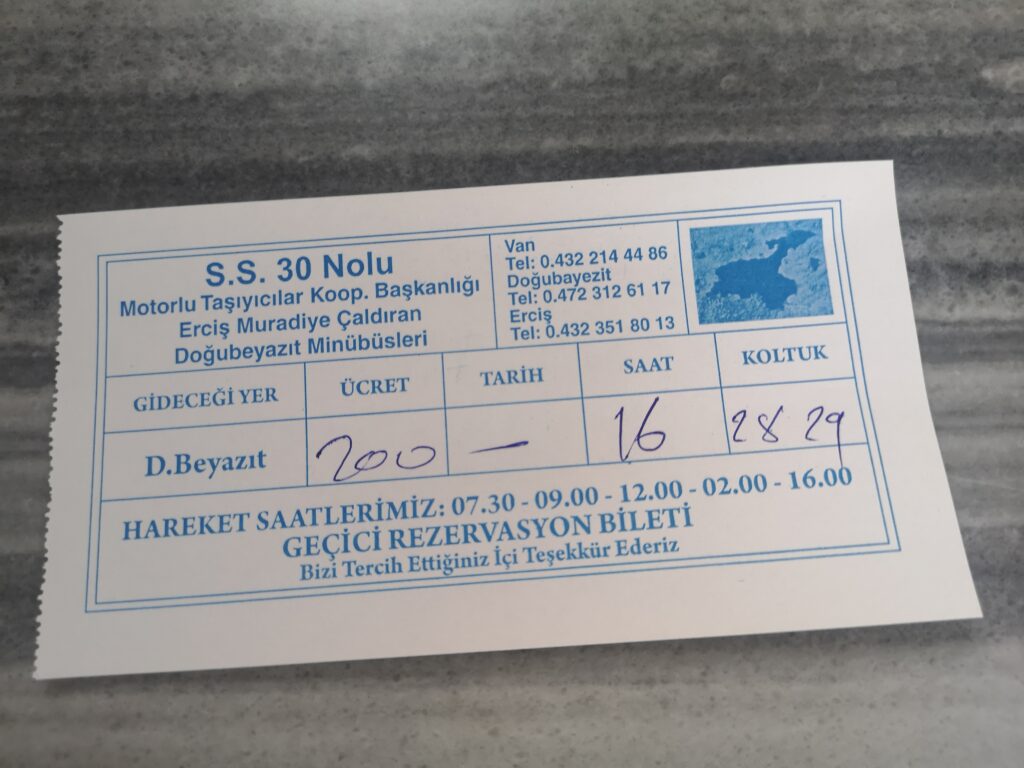 We knew there was a bus of sorts at 4pm heading for our next destination of Dogubeyazit. We bought two tickets for 100 TRY each and only had an hour to wait.
I'm sure that we got the last two seats because they were right at the back of the bus which was more than full. The journey took three hours.