There's not much to do in Luang Namtha itself, but the surrounding area is culturally very rich and has a diverse group of hill tribes. Many people take organised tours, but we preferred to rent a bike and cycle around. We also organised a visa extension here! More of that in a separate blog.
Bike tour around Luang Namtha
We rented excellent bikes out from a shop on the main street. They only cost 30,000 kip a day each. Classic Asian style and everything worked!
We followed a common route which is promoted as the Valley Route and is probably about 35 Kms. It's pretty flat for most of the way and a mountain bike is not really necessary.
You can download the Route map or pick it up from the Luang Namtha Tourist Information Office.
The journey is really nice and you can stop in lots of different villages. There is an information board before you enter most villages. It's very well done.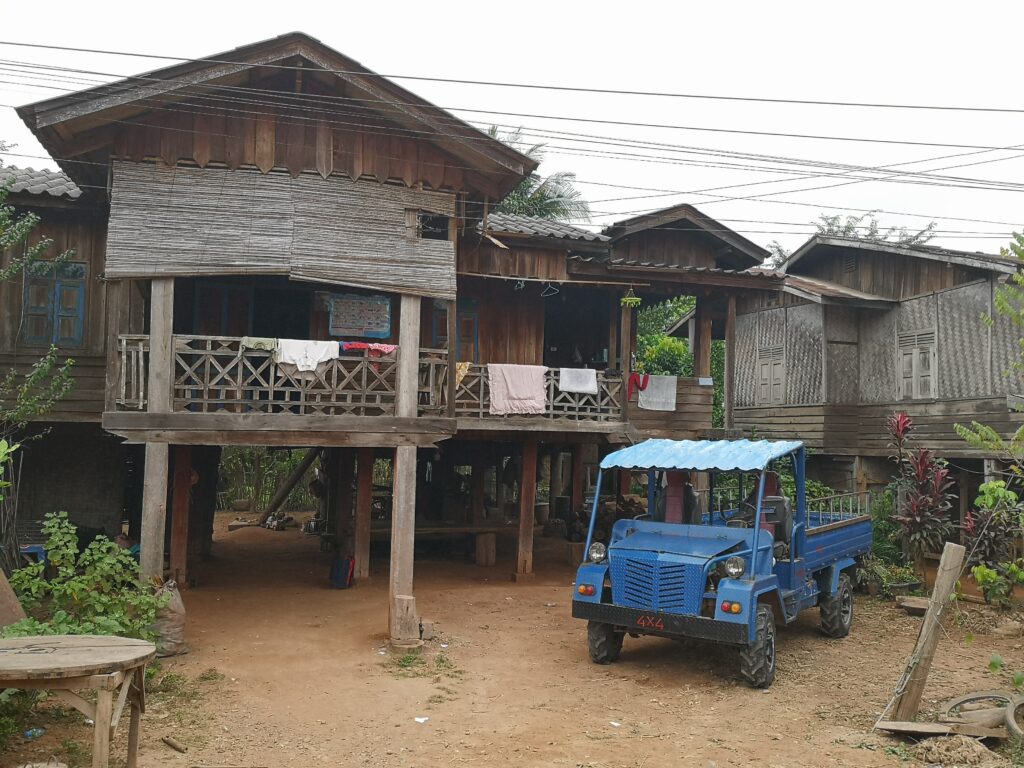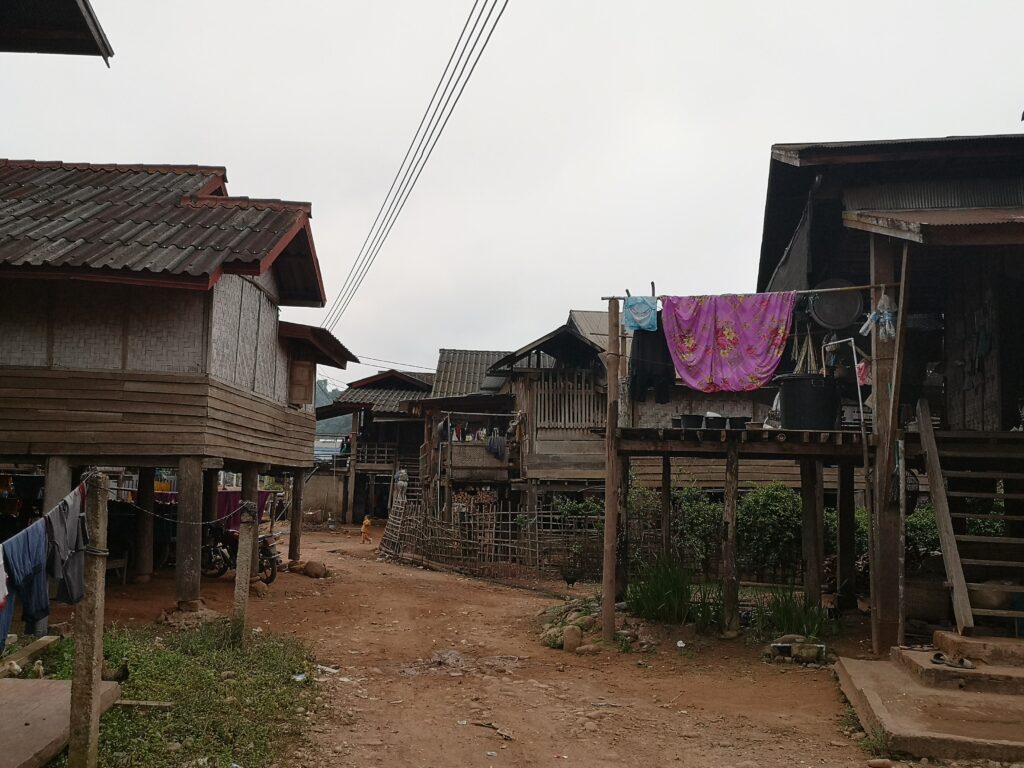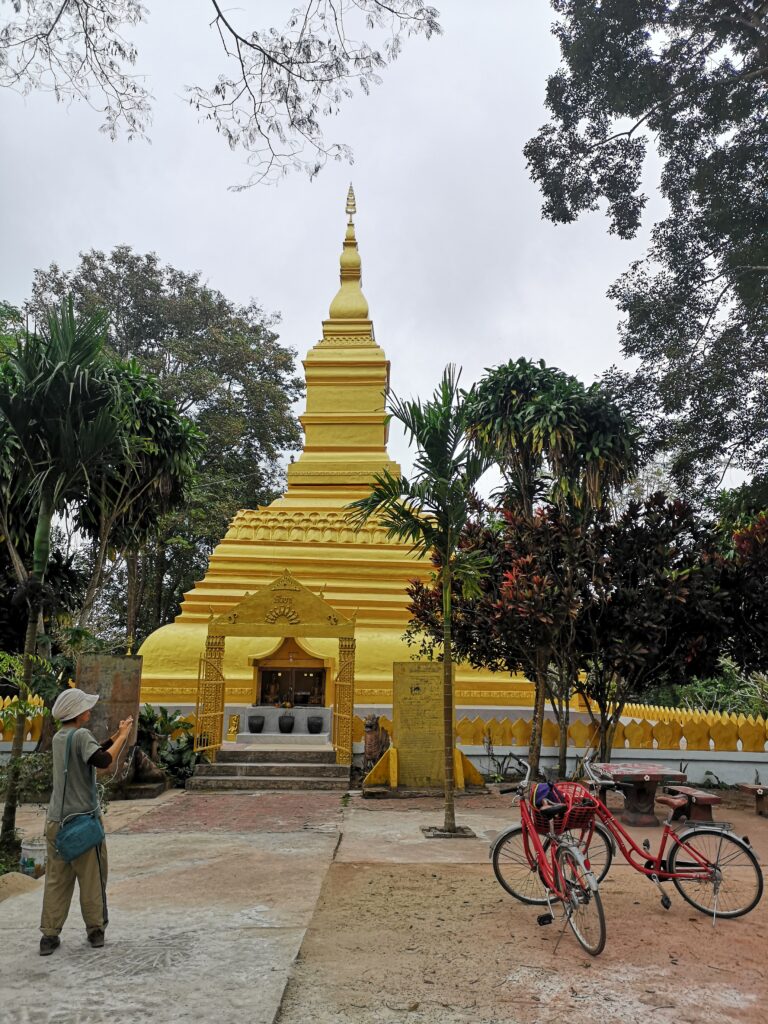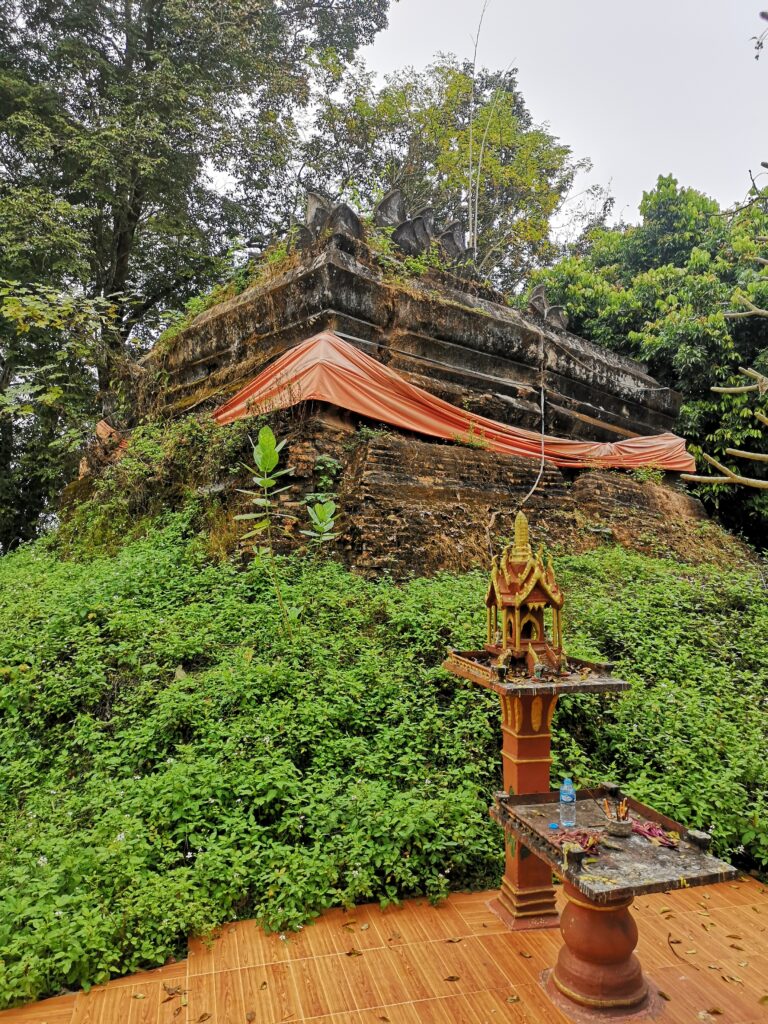 We knew the waterfall was closed, but this section of road is quite beautiful.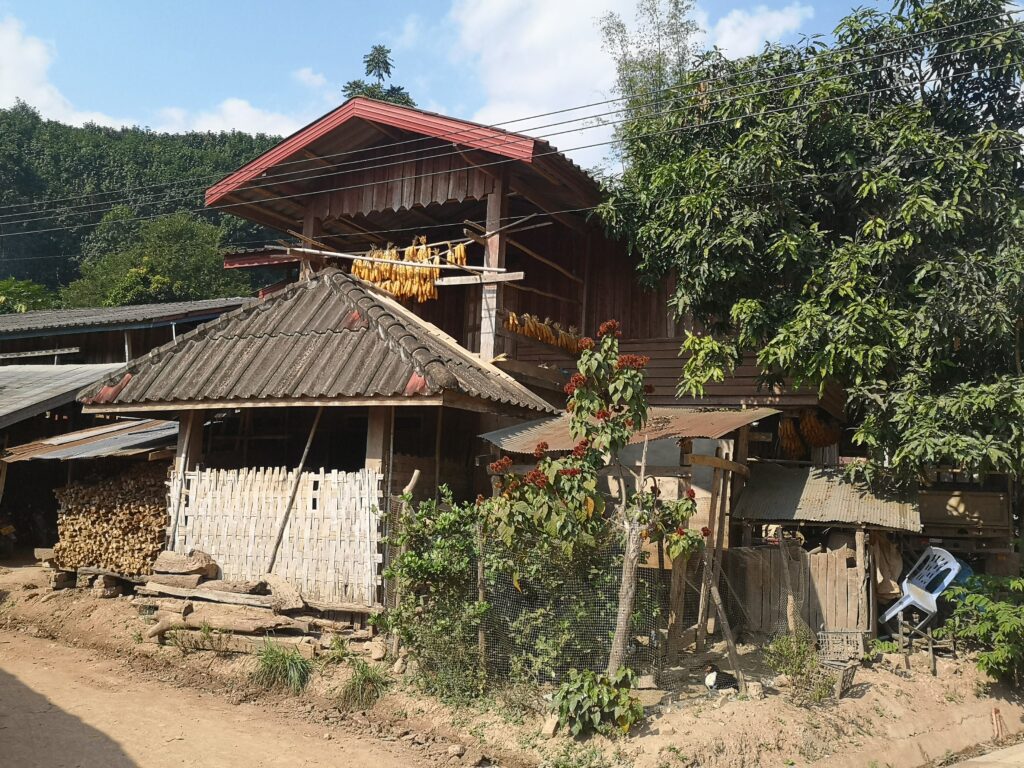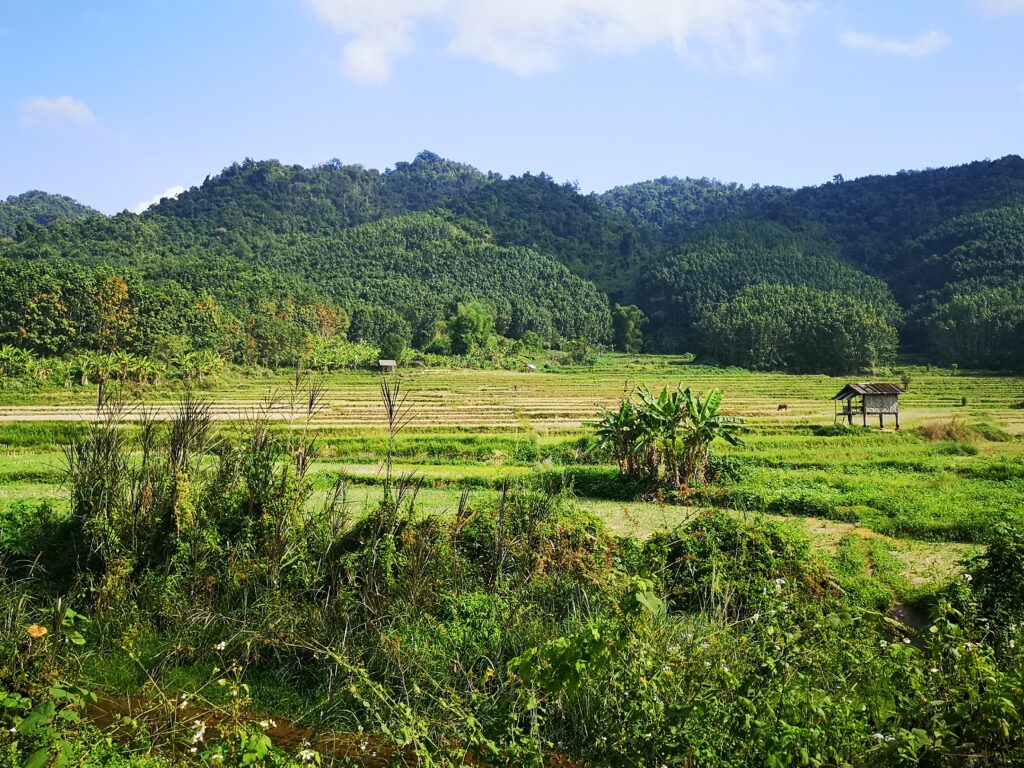 Visit the Tourist Information Office
The Tourist Information Office has some useful maps and ideas of what to do including the map of the Valley Route bicycle trail.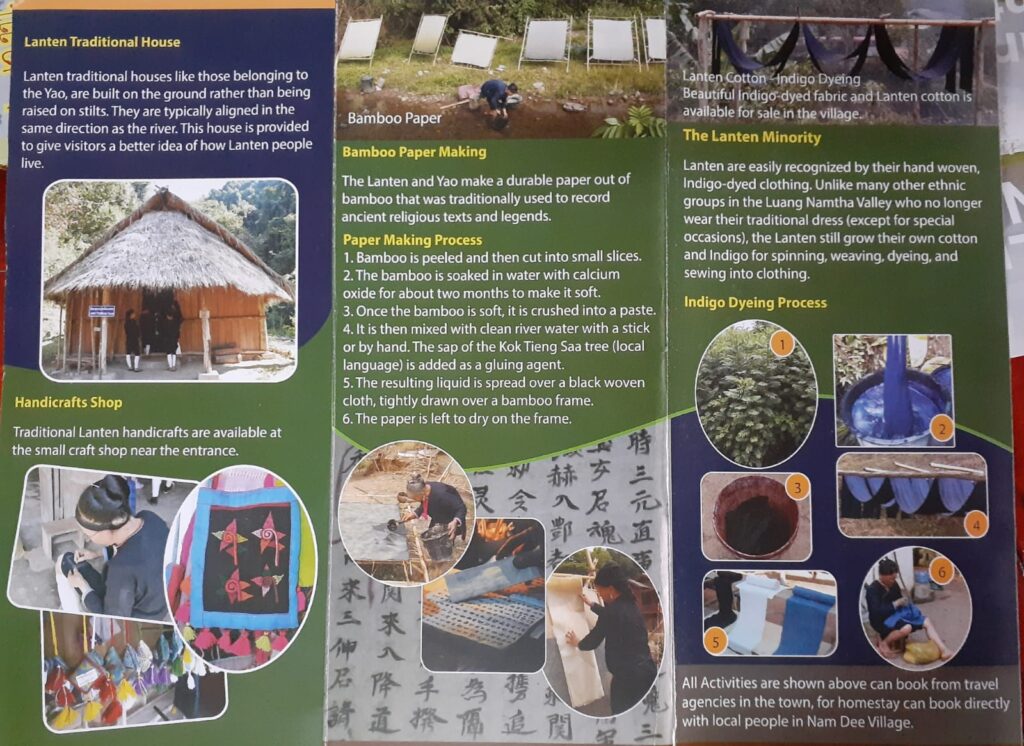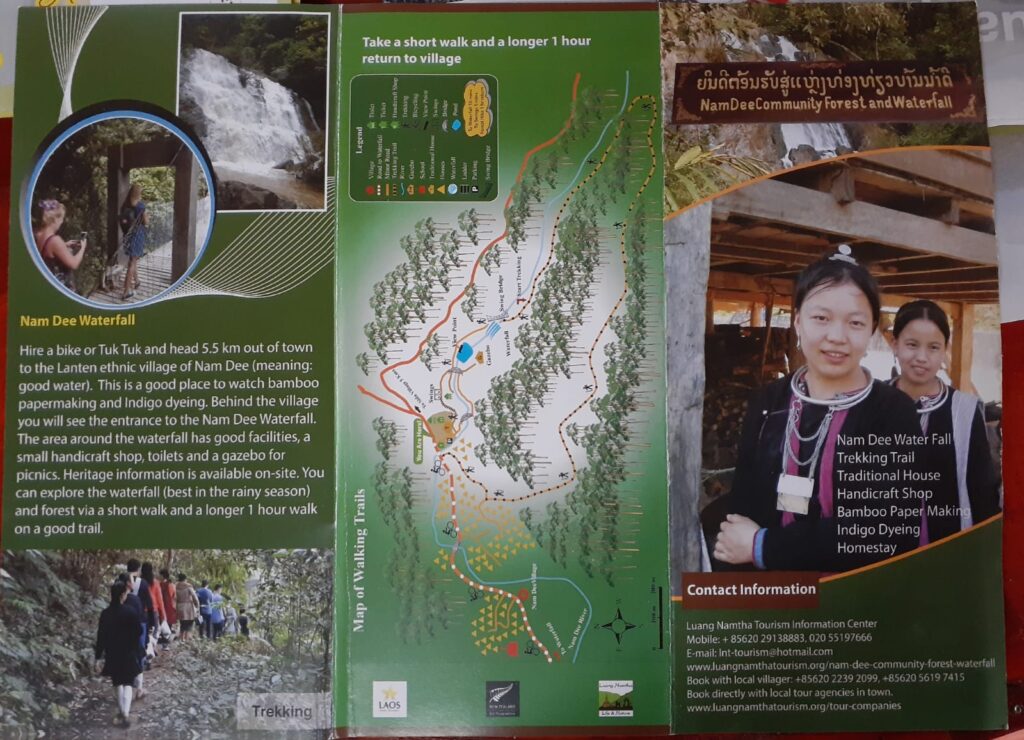 Eat hotpot
This type of hotpot allows you to barbecue your meat and boil the veggies on the side. It's quite chilly at night in December and this makes for good outdoor dining.