There are 'regular' minivans from Luang Namtha to Muang Sing from the conveniently located 'domestic' bus station.
How to get from Luang Namtha to Muang Sing
They day before we wanted to travel we went to the bus station and were led to believe that the first minivan would leave by at 08:00.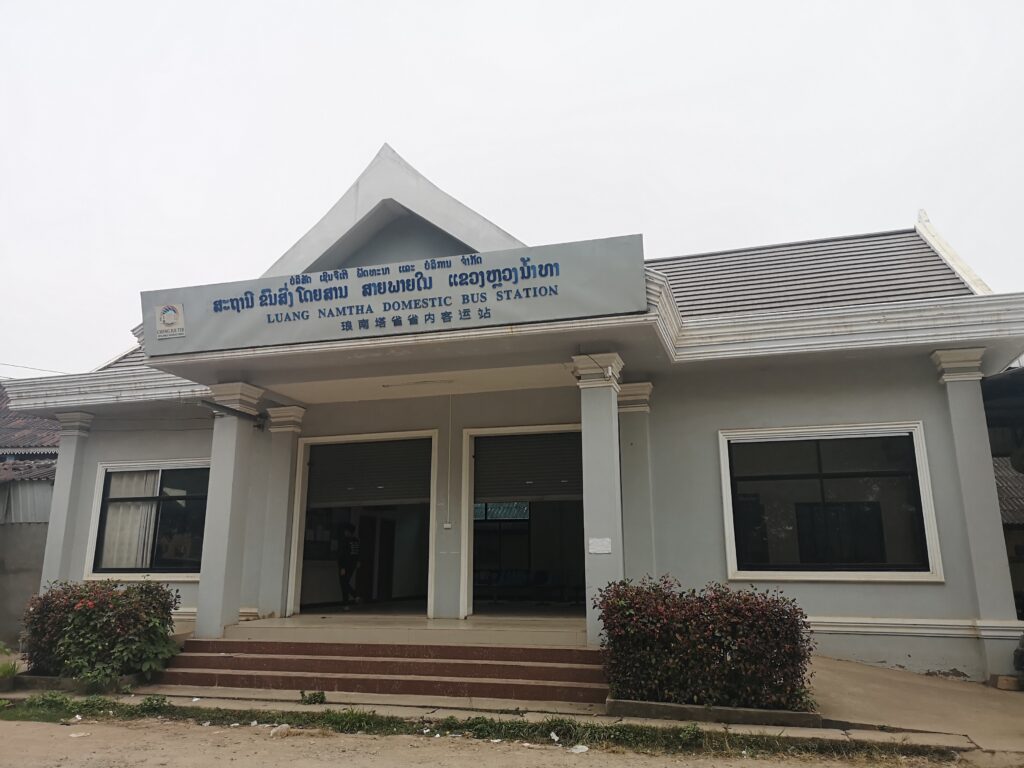 We headed to the bus station at 07:15 to buy a ticket, but were told that the 08:00 minivan was not running and the next one would be at 09:30.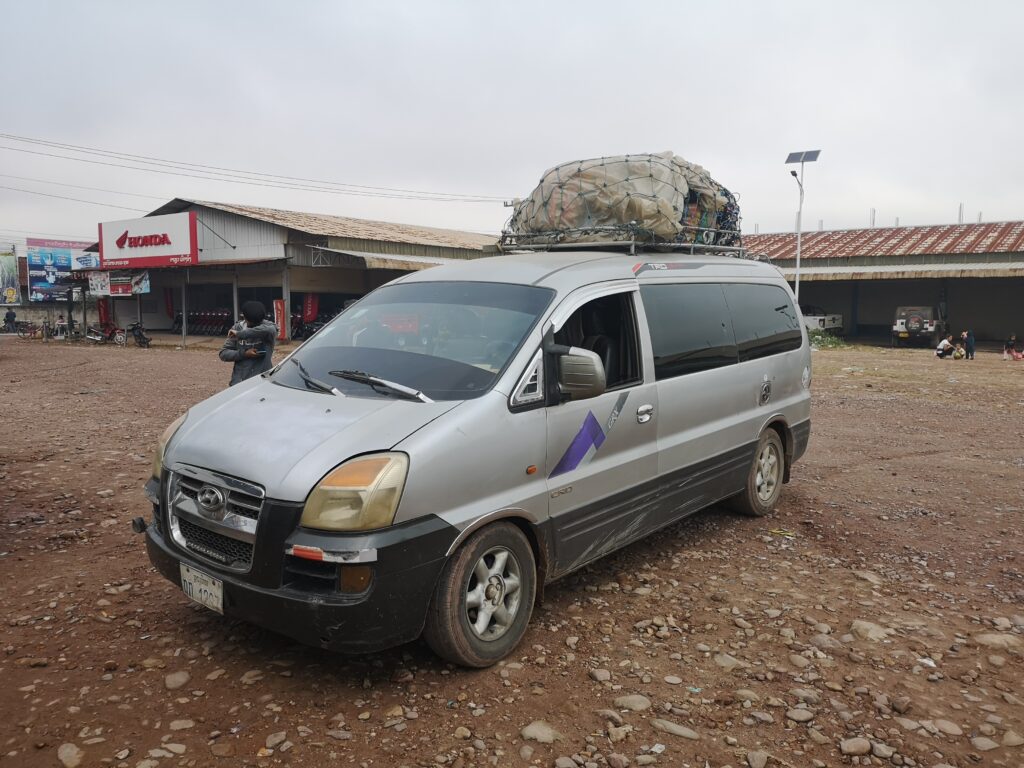 It's always good in Laos to get to the transport early because once it's full it leaves. Transport does run ahead of schedule sometimes!
We decided to try hitch hiking instead of waiting at the bus station. We walked the 2 Kms to where the road headed out of town for Muang Sing. It was still quite early, but there was nothing heading out of town!
We headed back to the bus station and bought a ticket for 80,000 kip. In theory there were just a couple of seats left, but in the end they sold more tickets than seats:). We were 14 in the minivan which would probably be a conventional 7-8 seater plus baggage space.
Most baggage went on the roof, but there was space inside for our bags.
The journey from Luang Namtha to Muang Sing
The journey took 100 minutes to cover the 58 Kms on a road which was in reasonable condition. There were lots of Chinese lorries which the driver had to look out for, along with the potholes! The journey was quite stunning in parts.