We crossed the border from Kars, Turkey and on to Akhaltsikhe, Georgia by hitchhiking and taxi. It was a fun and easy day with fabulous scenery.
Kars to the border with Georgia
The day before we set out for Georgia we had established that there was no bus running there. VIP Turizm do run a bus in the summer, but it is now the middle of October.
We set off this morning at around 08:40 from our hotel and walked the 15 minutes to the minibus station. We had agreed that if there was no minibus running north in the direction of the border which was 155 Kms away we would hitchhike.
There was a minibus leaving in an hour to Ardahan, which was about half way. We decided we would not wait and would walk out of town to hitch
Lift 1 – fun friends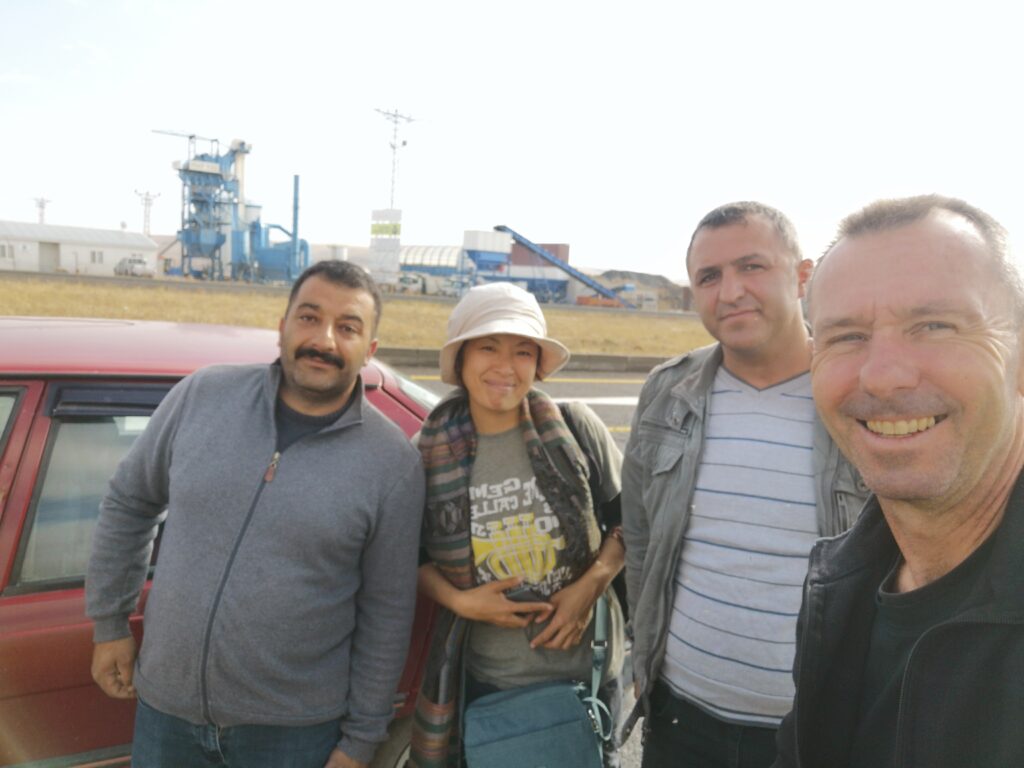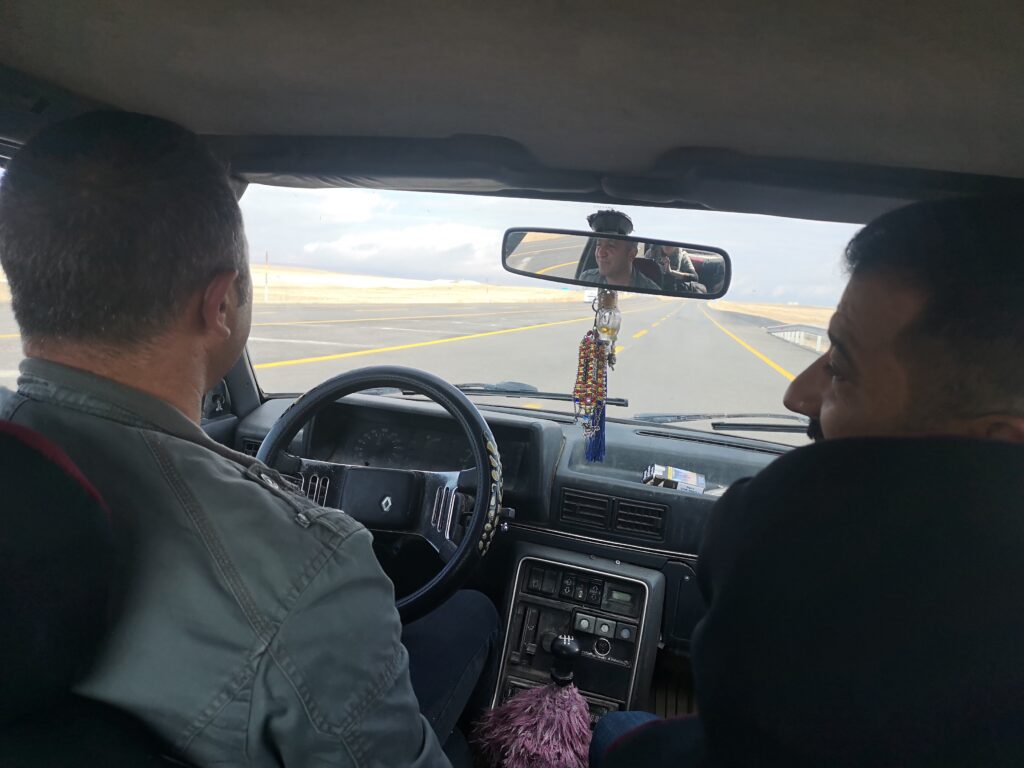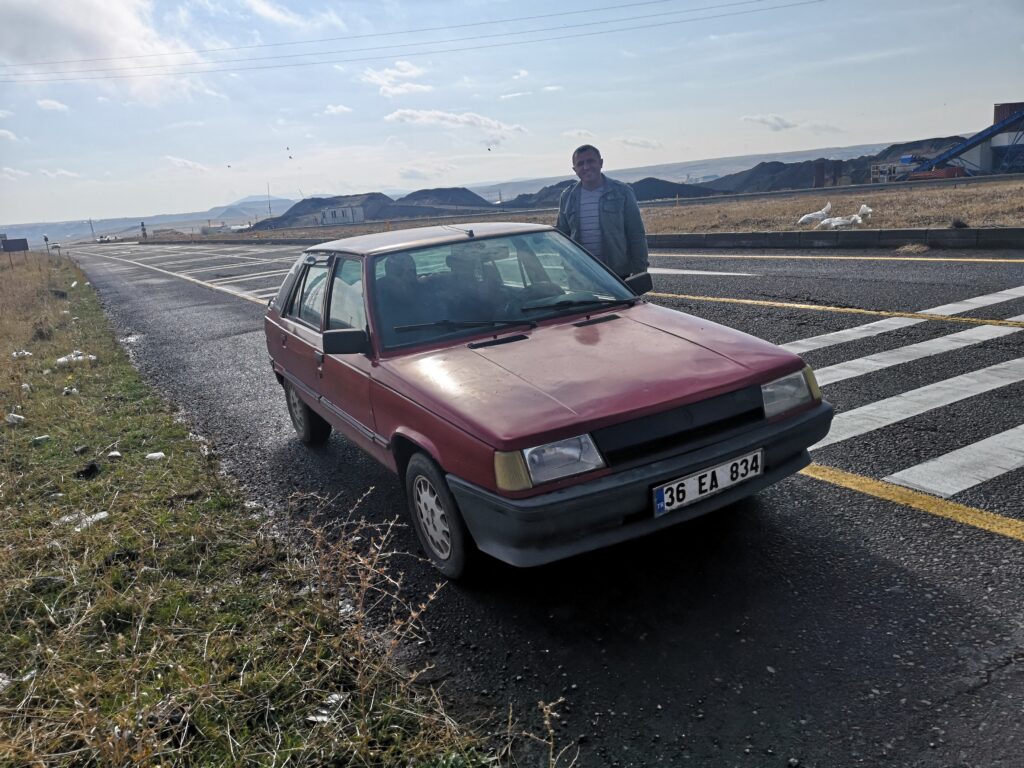 We had walked about two Kms from the minibus station when a car picked us up and dropped us a few kilometres outside of town. The two guys in front were really happy people and the driver even called a friend and asked if anyone was going to the border from his village.
Lifts 2 – the businessman & 3 – Turkish Special Forces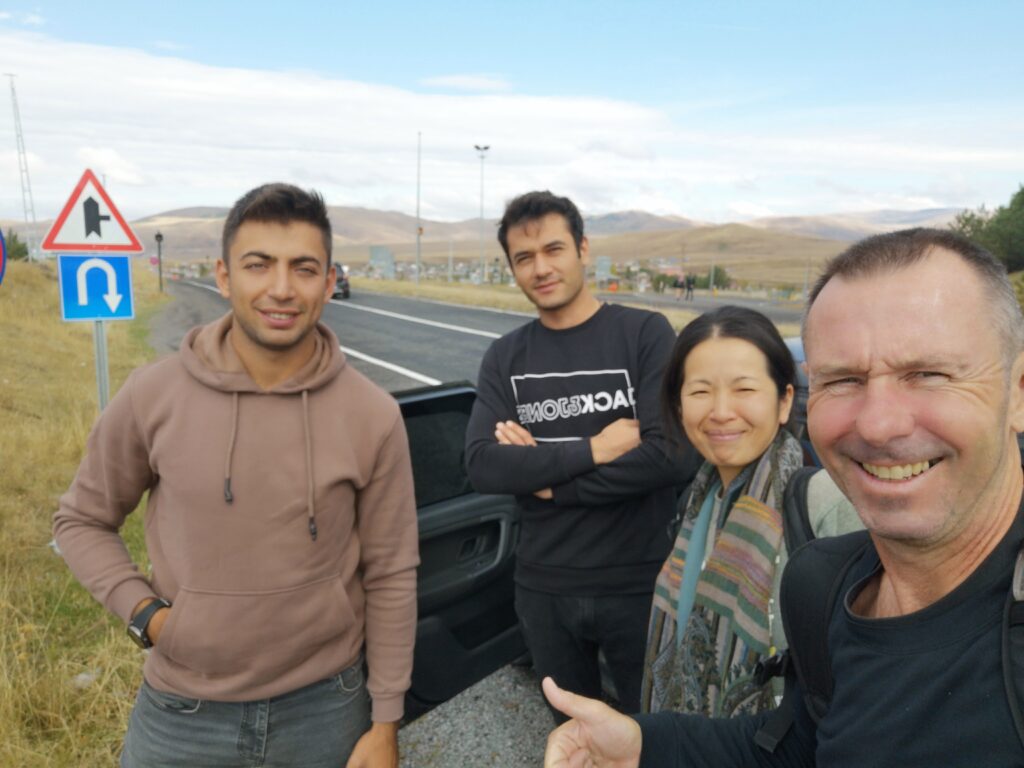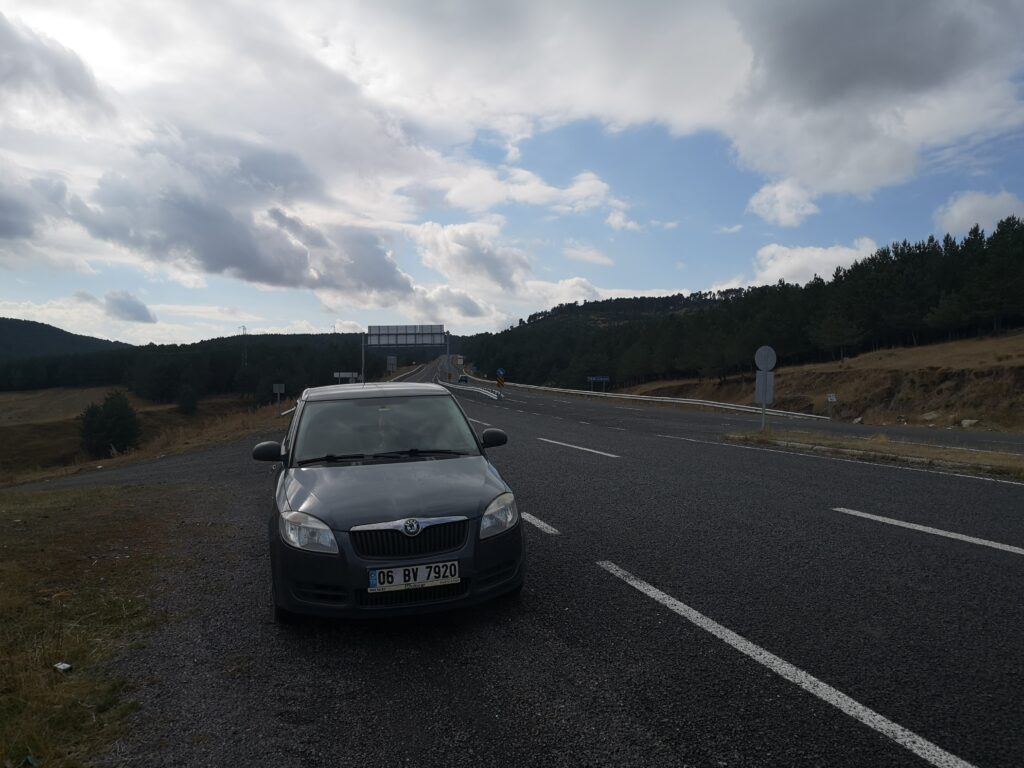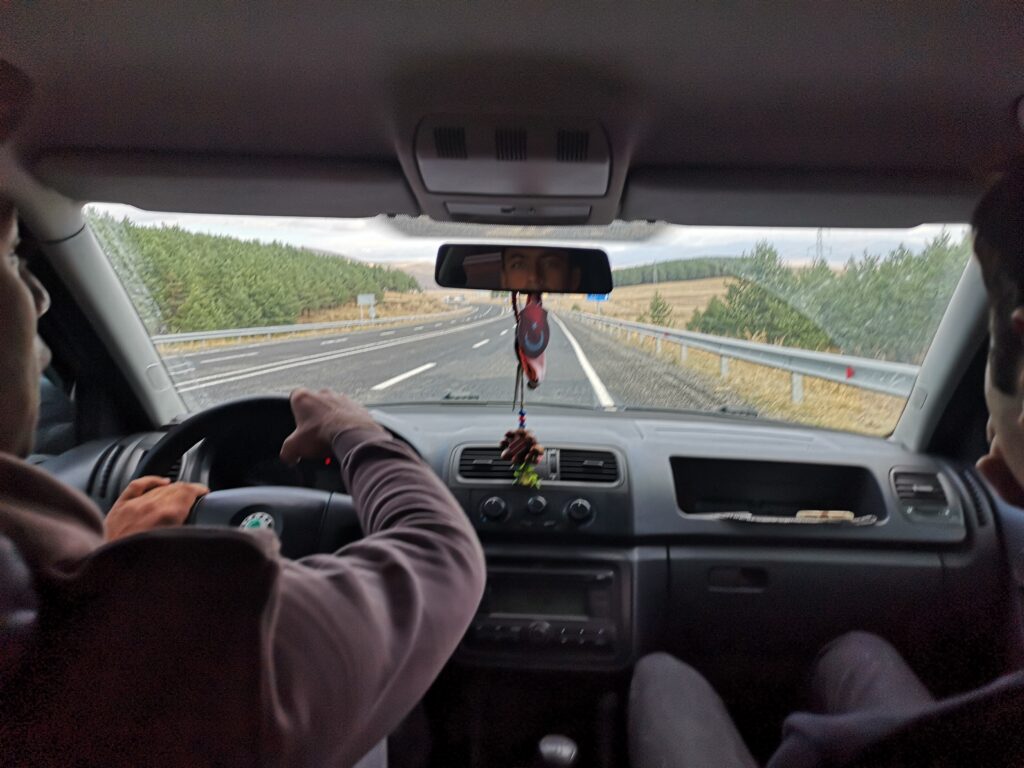 Only a few minutes of waiting before we got lift number 2 who drove us 5-6 Kms before he turned off.
Lift 3 was with two Turkish Special Forces guys who didn't live up their action man image by driving very sedately for about 40 Kms. They were very nice and asking lots of questions.
Instagram is very popular here and Mai exchanged details with them and with later drivers. Driving and checking your Instagram seems to be the norm here:)
Lift 4 – the young milkman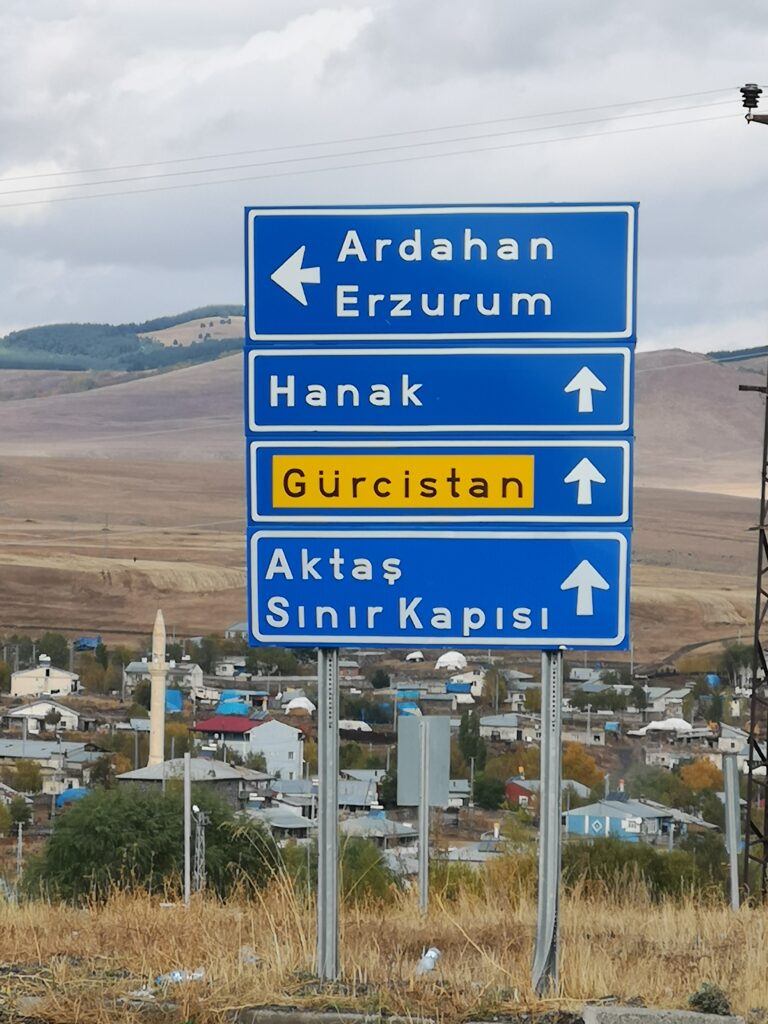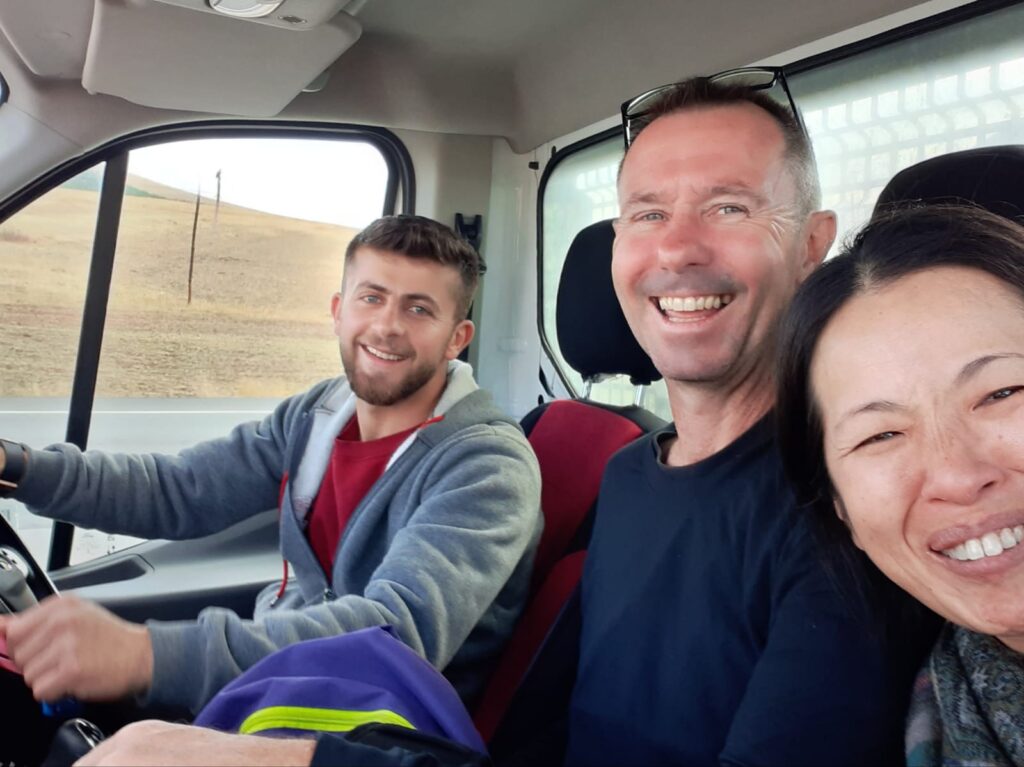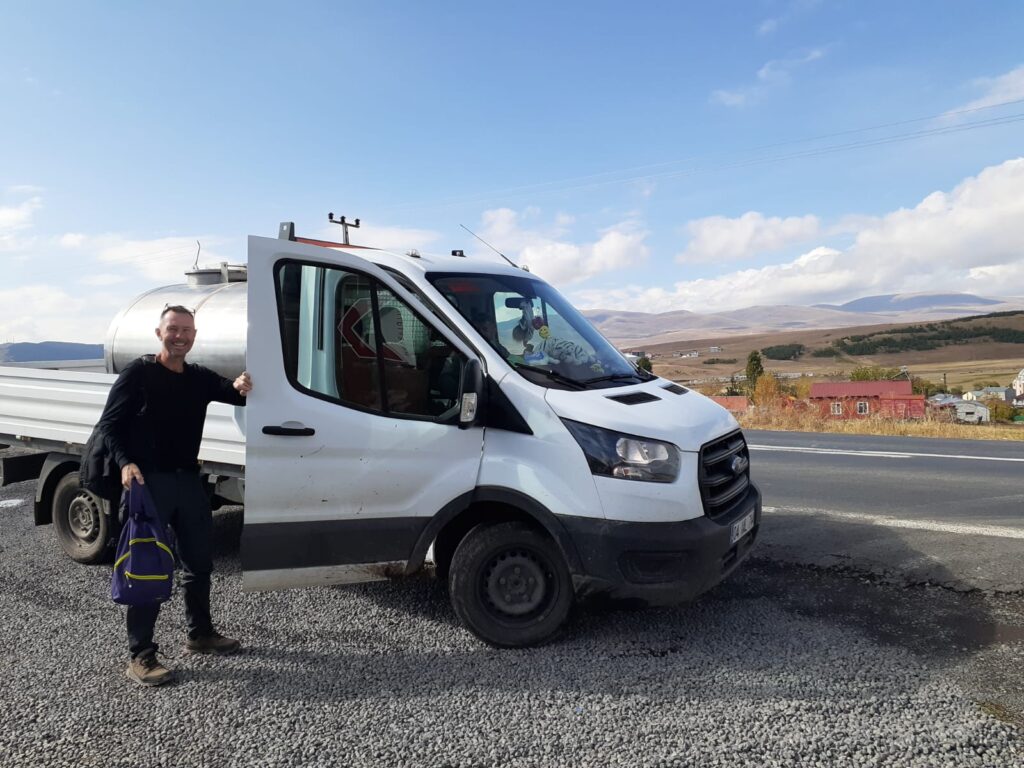 The 20 year old milk delivery guy was fun and drove like a true boy racer. He dropped us in a small village. By now the traffic was really thinning out to Gurcistan (Georgia)….
Lift 5 – the ambulance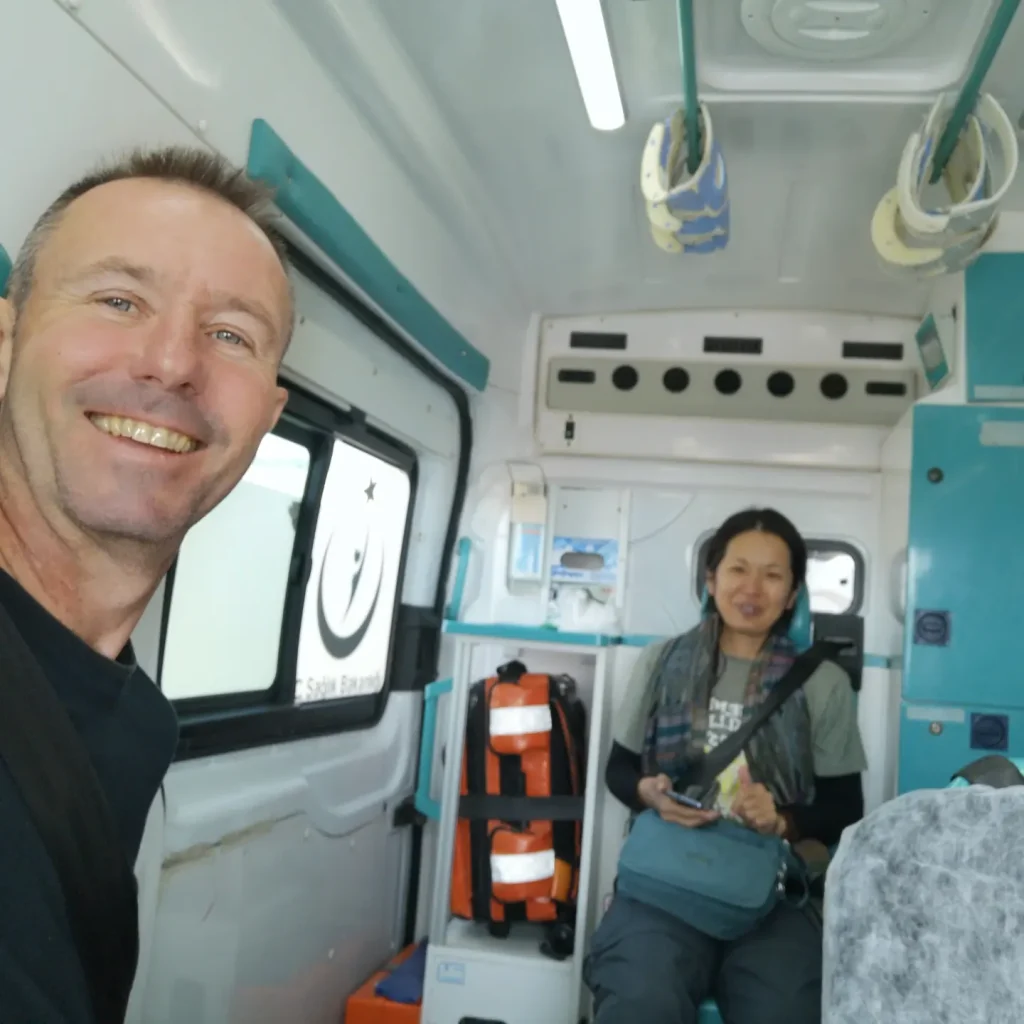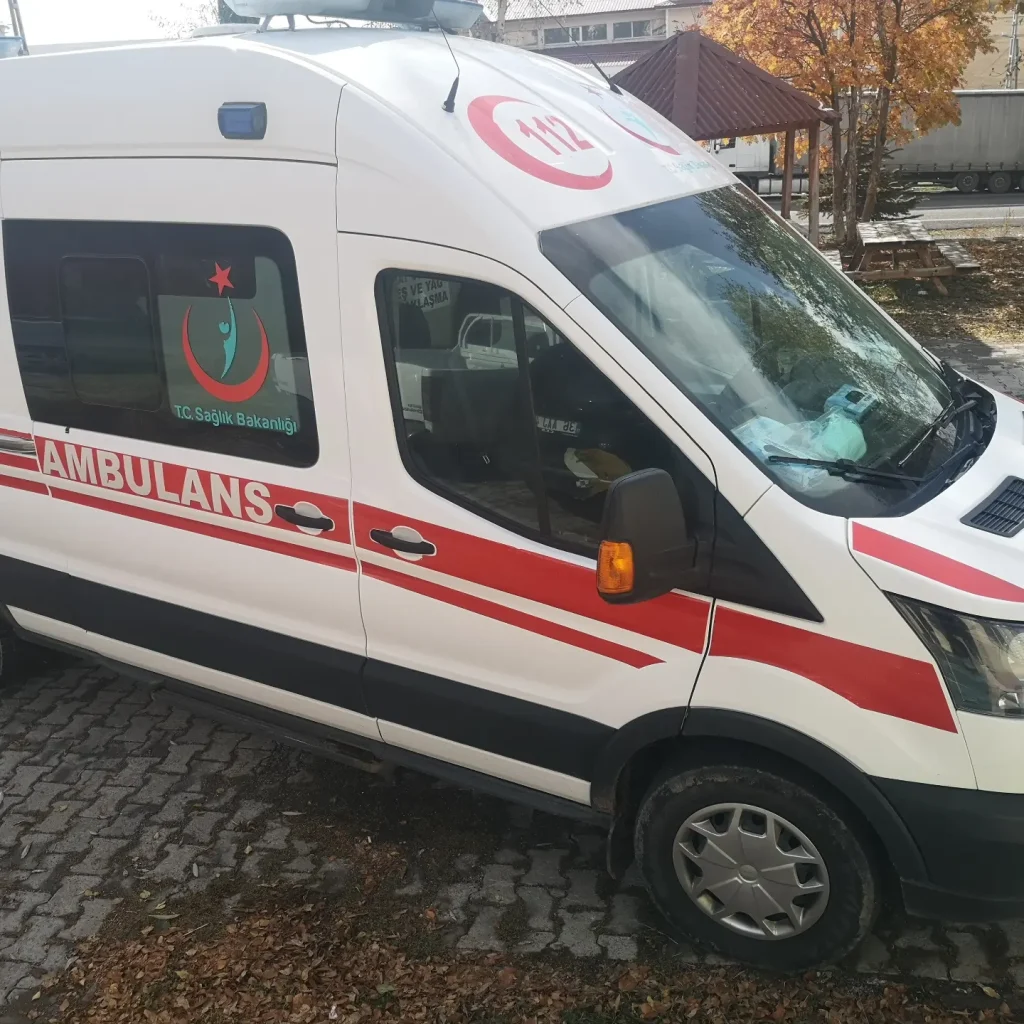 This was a first for me….we got a ride in the back of an ambulance for about 20-25 Kms. The only condition which the paramedics imposed on was to wear our seatbelts. We needed to as the ambulance raced around hairpin bends.
The ambulance team invited us in to their house/work base and we shared tea and biscuits. Their English was pretty good and it was enjoyable to understand them explain the jokes that they were making of each other, especially against the Erdogan supporter.
We won't share the pictures of them or the number plate of their vehicle:)!
Lift 6 – shared taxi
The rainclouds were drawing in and there was no traffic on the road through the village where we were. All of a sudden a yellow taxi turned up and stopped. He already had two passengers and told us that he would take us to the border for 400 TRY. We knocked him down to 200 ($15 CAD) .
This was a great ride by a good driver. We went over the highest pass in the region 2,550 metres and then descended to the border where he dropped us.
Crossing the border
Crossing this border was a simple affair as there was almost no-one using it and so we didn't have to queue up.
We got our exit stamp from Turkey and then walked the 100 metres to the Georgian Immigration. I don't think that they get a lot of foreigners here. They asked us if we needed visas:). I was using my British passport and I think he knew I didn't need one, but they had to check for Mai (both on the internet and calling a colleague).
Lift 7 – taxi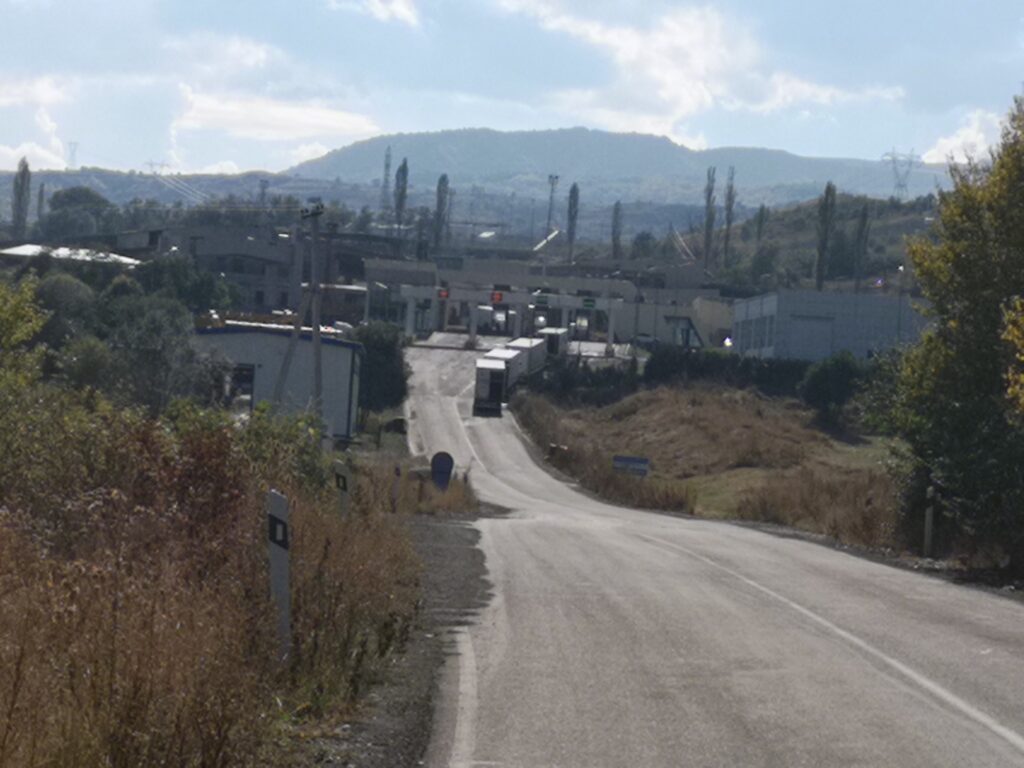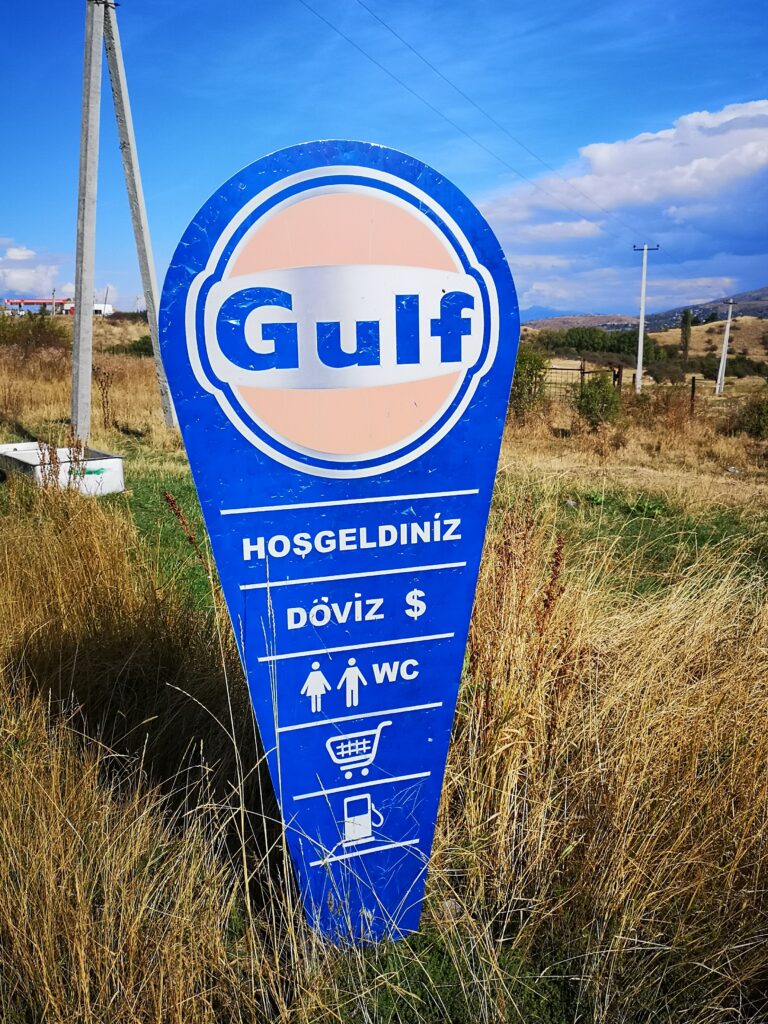 We changed a bit of money at the petrol station 300 metres(sign in Turkish)after Immigration and continued a negotiation with a taxi driver fir a ride to Akhaltsikhe, our final destination.
In the end we agreed on 25 lari ($12.50 CAD for the 20 km journey).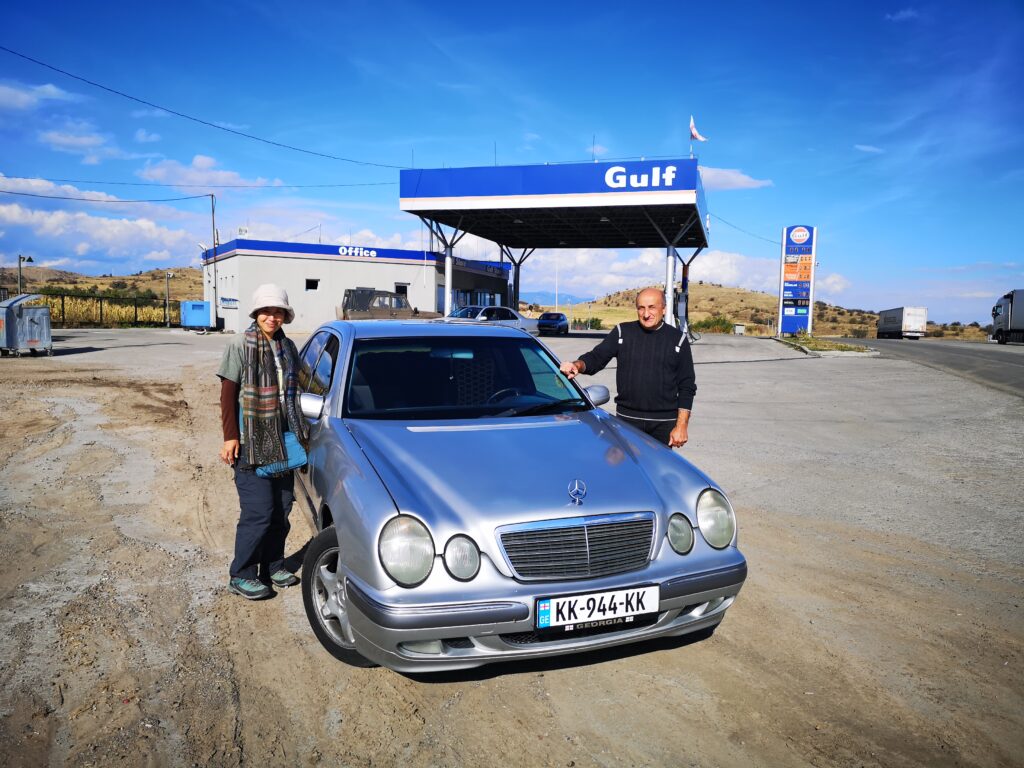 The taxi driver reminded me of some previous travel experiences in Georgia as he absolutely hammered the car as fast as it could go. He had a nice Mercedes which had 500,000 Kms on the clock.
Hitchhiking caution
Hitchhiking is not necessarily the safest way to travel and you should be aware of some of the risks before doing it!