After one night in Sivas, we travelled to Adana by bus. We have friends in Adana, so we went there to meet them.
This time, we took a long-distance bus to Adana from Sivas.
The journey from Sivas to Adana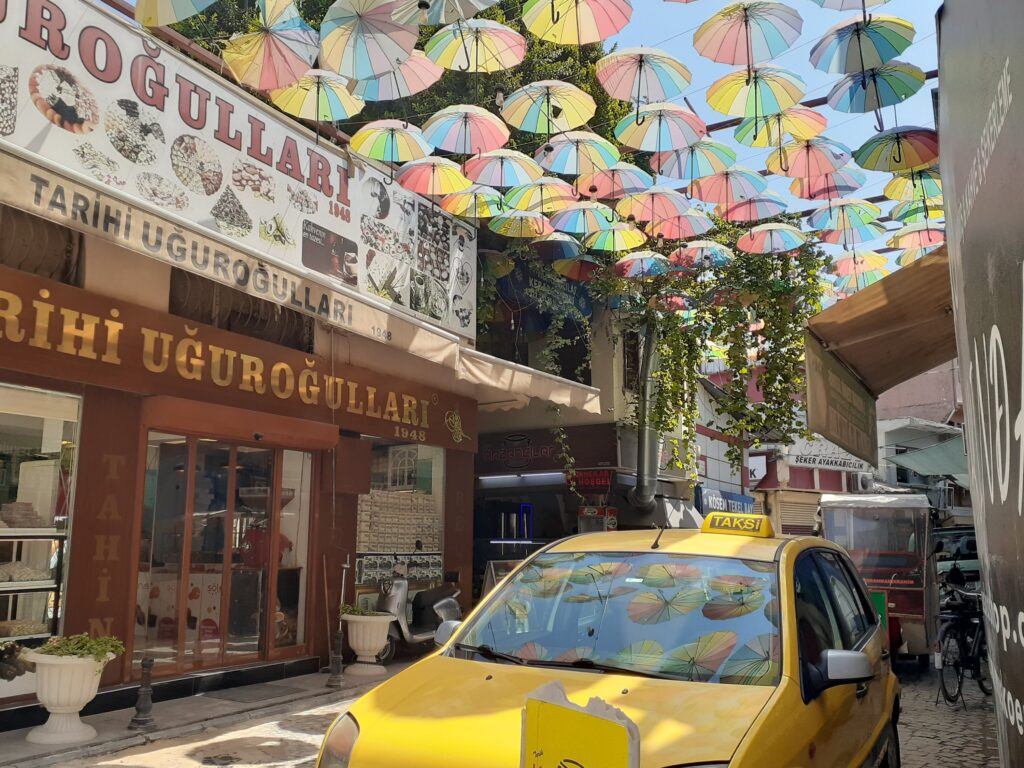 Adana is a town south-west of Sivas, on the Mediterranean side, about 500 km from Sivas. It is not really a popular destination for tourists, but we decided to drop in because a friend lives there.
Adana has a railway station and we took the train when we visited in October 2022. However, it is now August, the peak tourist season, and train tickets are very difficult to get. There is a long-distance bus service from Sivas, so we decided to take the bus.
Buying a bus ticket from Sivas to Adana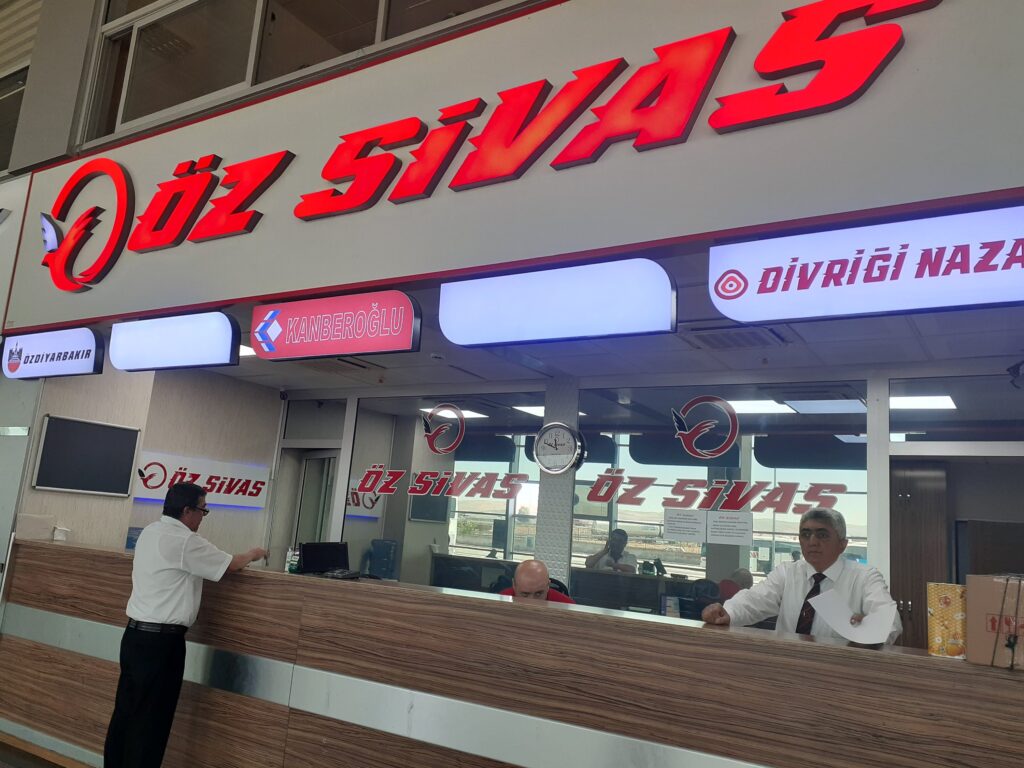 Öz Sivas operates three services a day from Sivas to Adana. The three runs are at 9am, 12pm and 8pm. The day before we left for Adana we travelled from Tokat to Sivas on an Öz Sivas bus, which was the bus to Adana leaving Sivas at 12 noon.
The day before, wh we bought bus tickets for the 9am bus to Adana the next morning on the same day we arrived at the bus station in Sivas. The bus fare was 650 lire per person. Payment can be made by credit card.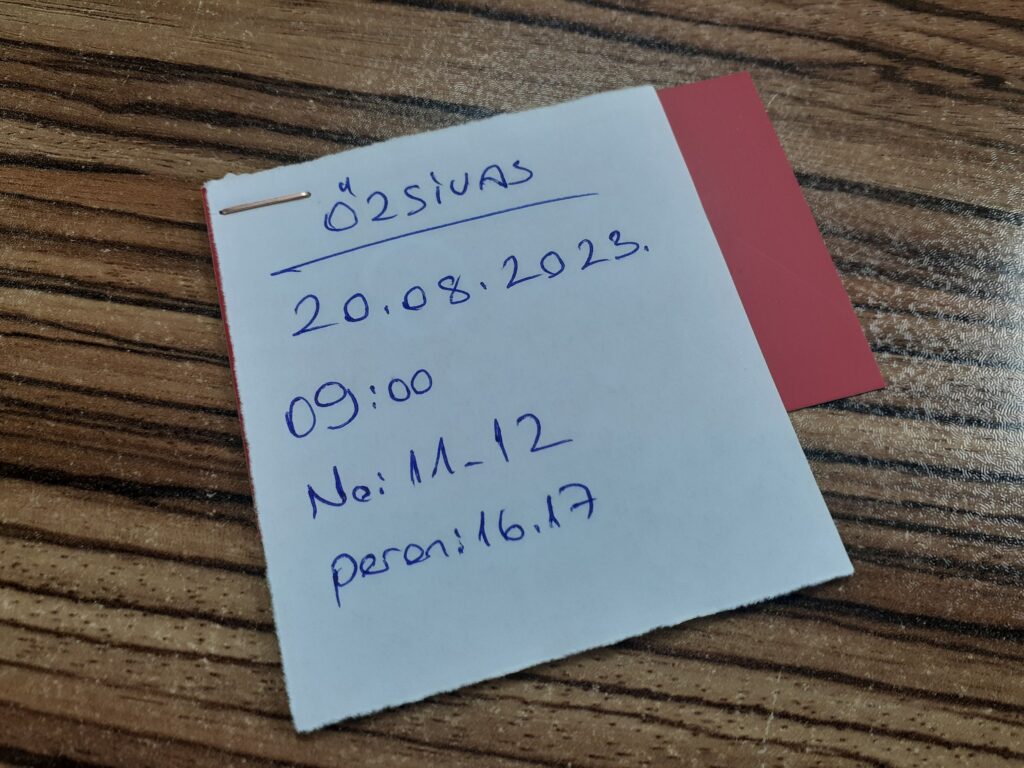 When purchasing a ticket, we had to present our passports. We were asked for our phone number, but when I said we did not have a Turkish phone number, they issued us a handwritten ticket as shown in the image above. If you have a telephone number, the ticket may be sent to you via telephone.
Getting to Sivas bus terminal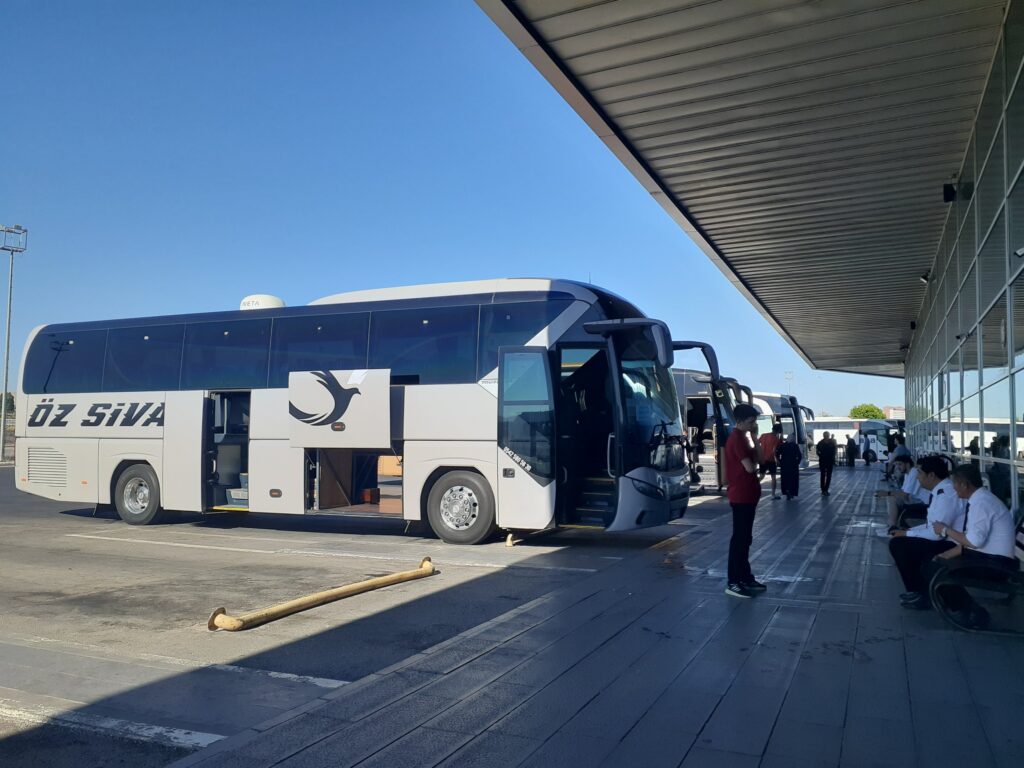 We stayed in a hotel relatively close to the bus terminal in the city of Sivas. It was less than a 30-minute walk to the bus terminal.
The morning after our one night of staying in Sivas, we had breakfast at the hotel and walked to the bus terminal.
Alternatively, from Sivas town centre, blue city buses probably run to the bus terminal. Ask at the hotel.
Boarding the bus to Adana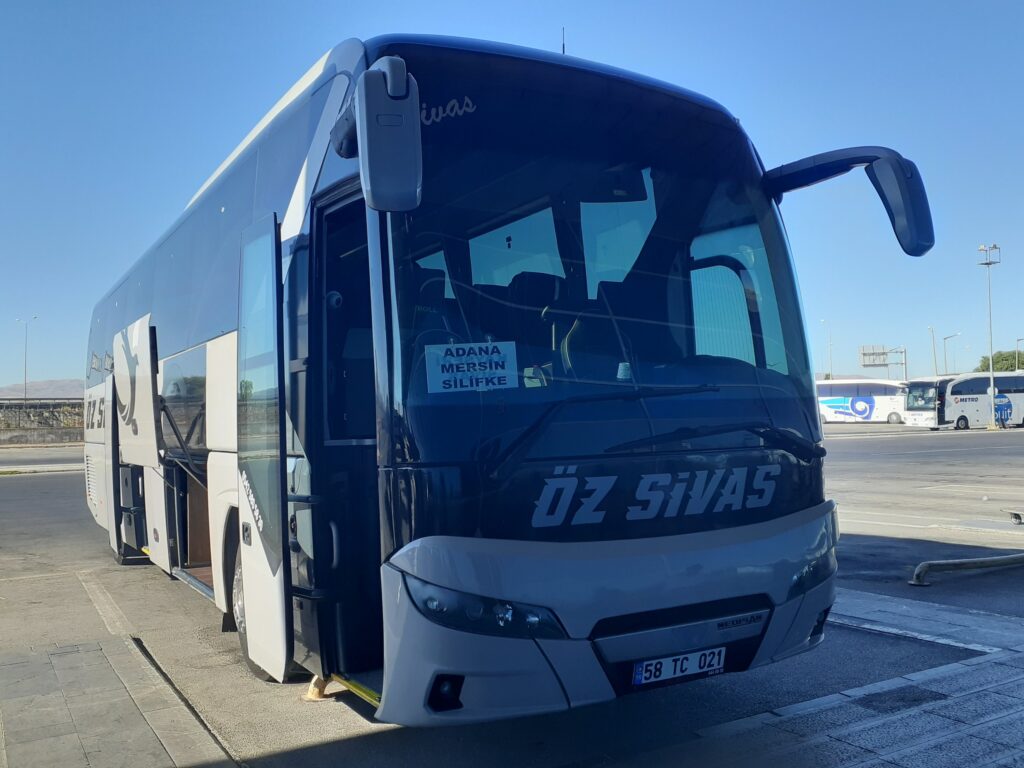 We arrived at the bus station at around 8.30 am. The bus to Adana was already on the platform.
The distance to Adana is about 500 km, the journey takes about seven hours and the bus driver told us that we would arrive at about 4pm. As it would be a long journey, we stowed our backpacks in the boot of the bus this time.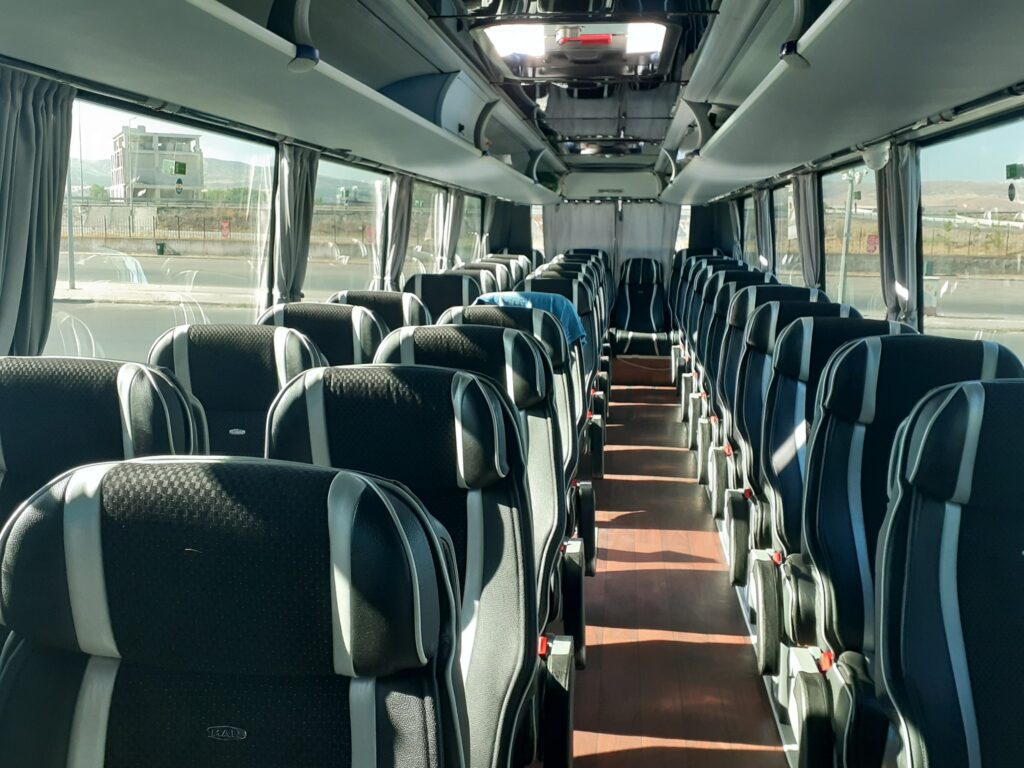 The bus has one and two row of seats on each side. There was reasonable space for the legs.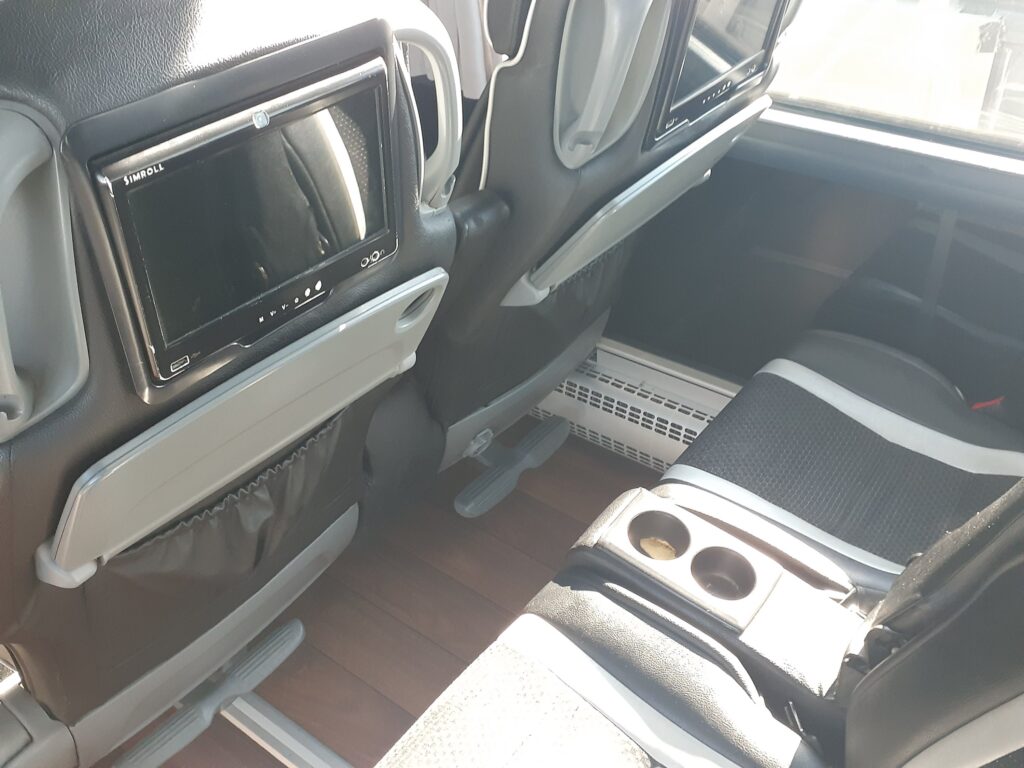 The seats were luxury seats, each with a table, monitor, footrest and USB charging socket, although the USB charging socket in my seat did not work. There seems to be wifi on board, but don't expect it to work!
Bus journey from Sivas to Adana
The bus left Sivas bus station at 9am on time. The bus travelled smoothly on asphalted motorways.
9.30 am: snack service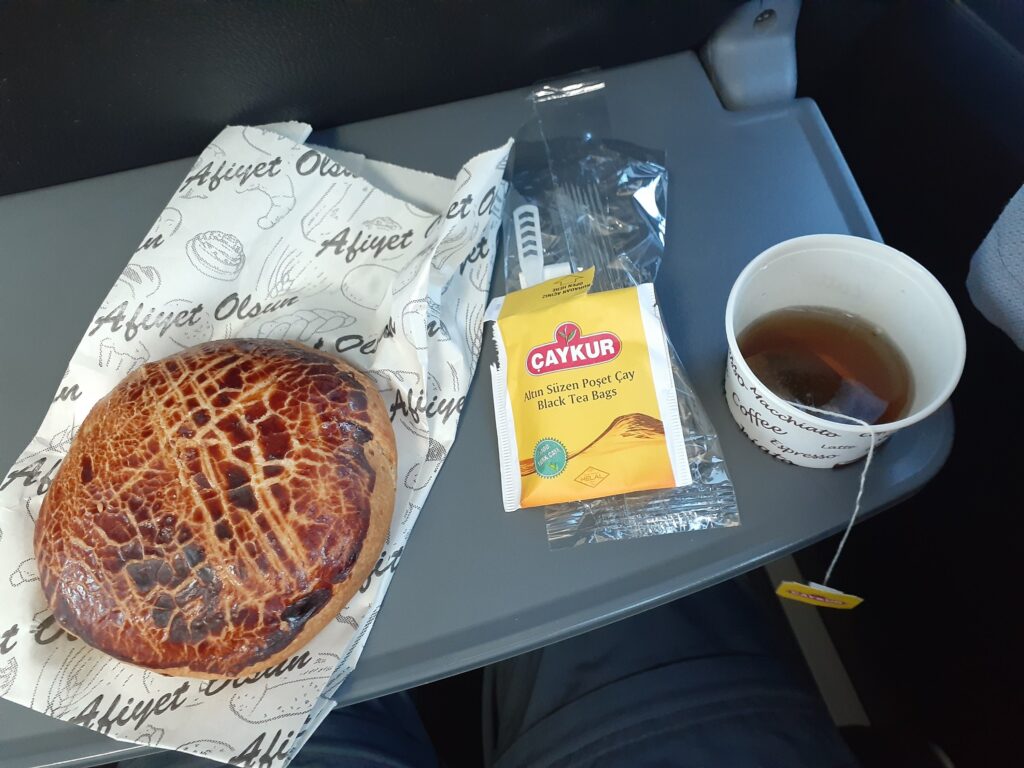 Bus staff provided snacks and drinks. The tea was small in quantity and warm in temperature, but as it was on the bus, we wouldn't complain much.
11.30 am: Kayseri
We arrived at Kayseri, the gateway to Cappadocia. The bus terminal has a café, shops and of course a barbershop. The bus stopped for 15 minutes and then departed again.
2 p.m.: 30-minute break near Niğde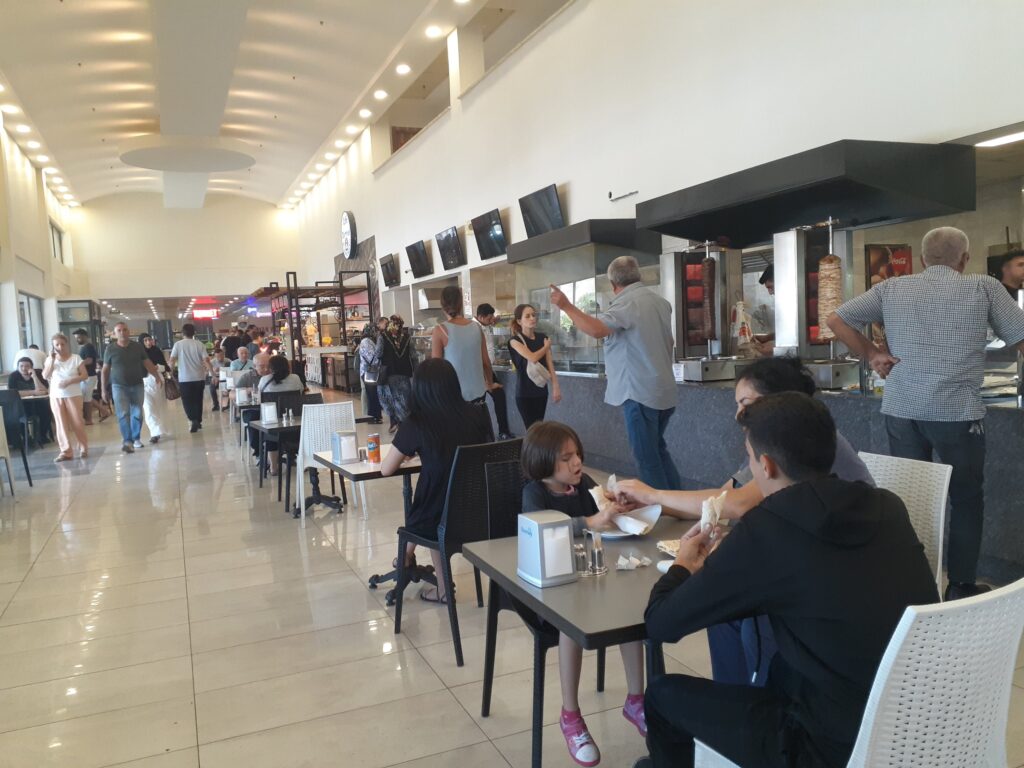 After picking up passengers at the bus terminal in Niğde, there was a 30-minute break at a nearby service area.
The number of passengers increased as we approached Adana and the bus was close to full. In addition, the temperature inside the bus rose and the air conditioning started to work less and less…
Arrival in Adana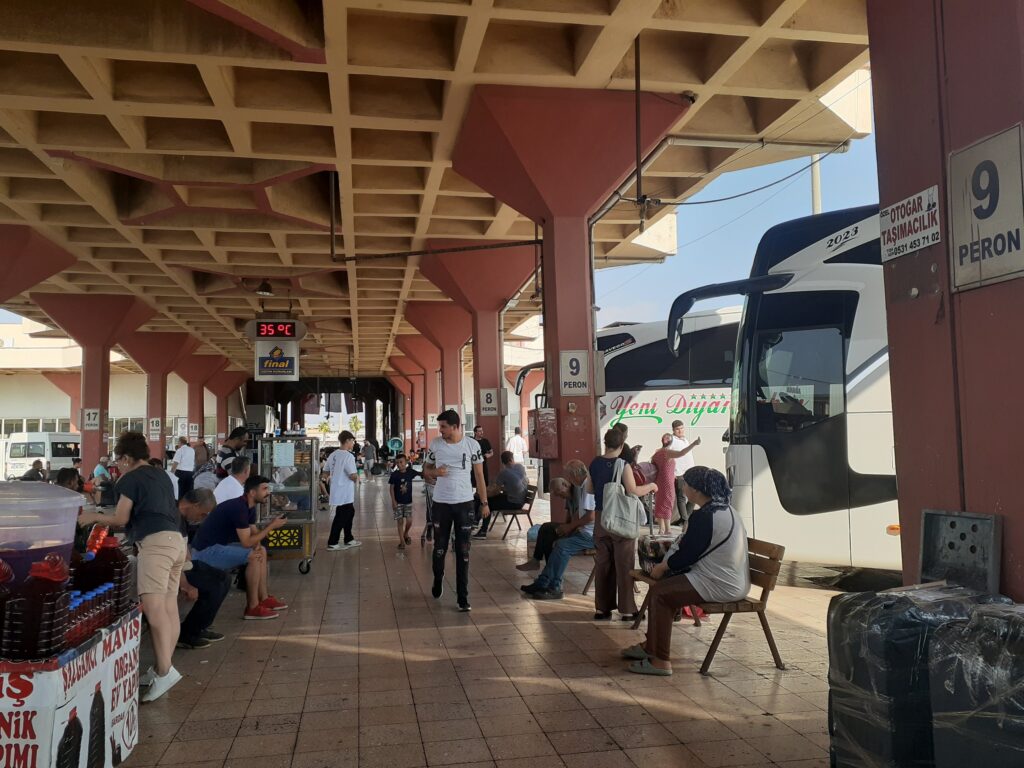 We were told that we would arrive in Adana at 4pm, but we arrived a little later, at 4:15pm. Adana bus terminal is about 6 km from the town centre.
Luckily our friends picked us up at the bus station and we travelled to their house in their car. It was the first time I had seen them in a year.