During the 10th and 11th Centuries Ani was the capital of Armenia and at one point had an estimated population of 100,000 people. It was known as the City of Forty Gates and the City of a Thousand Churches. It's an easy place to get to from Kars.
How to get to Ani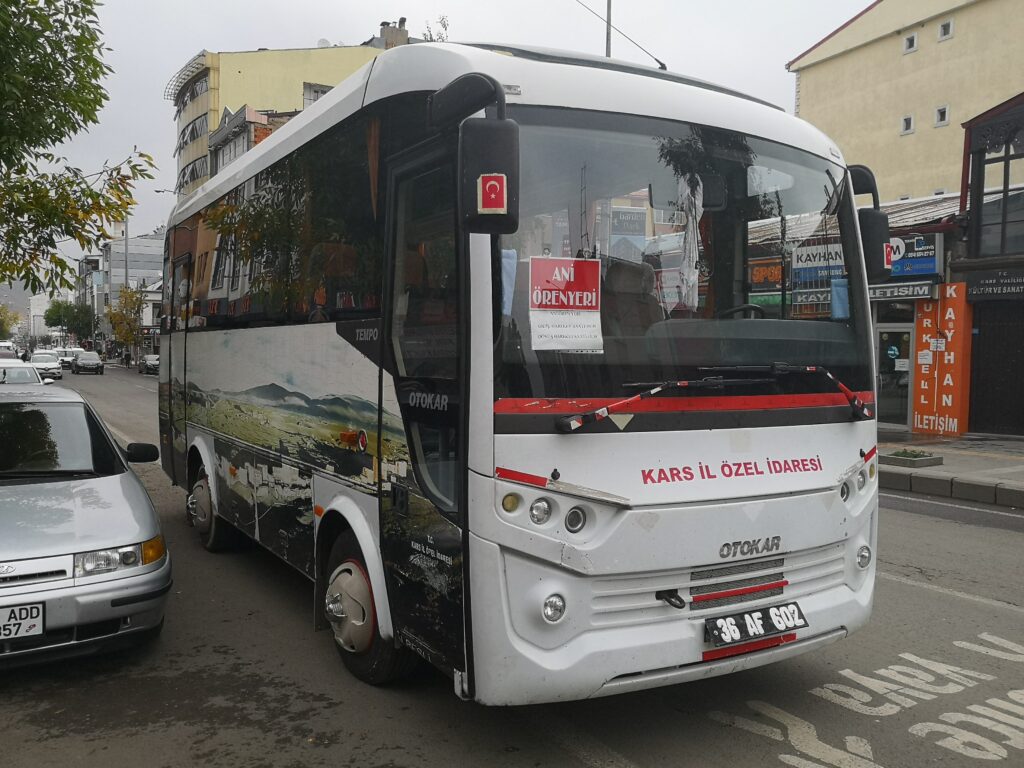 It's really easy to get to Ani from Kars, although there appears to only be one minibus a day (in mid-October). The minibus leaves from Resil Yildiz Caddesi and Gazi Ahmet Pasa Caddesi.
The bus leaves at 10am and costs 20 TRY each we way. The journey only takes 40 minutes. The bus leaves Ani at 13:30 sharp!
Of course you could also take a taxi or hitchhike.
How much time do you need to visit Ani?
Ani covers a large area and if you take the minibus you have almost three hours to wander around. It's sounds like a lot of time, but another hour would have been better. We had to postpone our picnic plan!
Entrance costs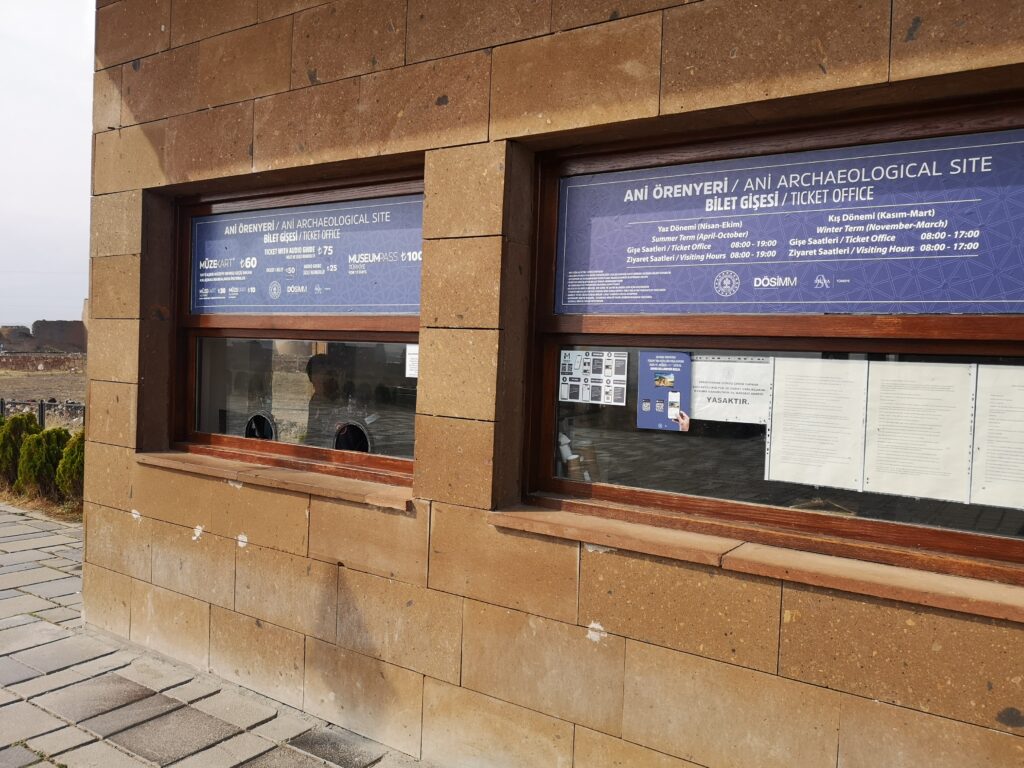 Entry was 50 TRY which felt like a good deal compared to some other places. Unusually for one of these sites you could not pay by card.
Visiting Ani
There are several places of interest and we walked around in an anti-clockwise direction.
City Walls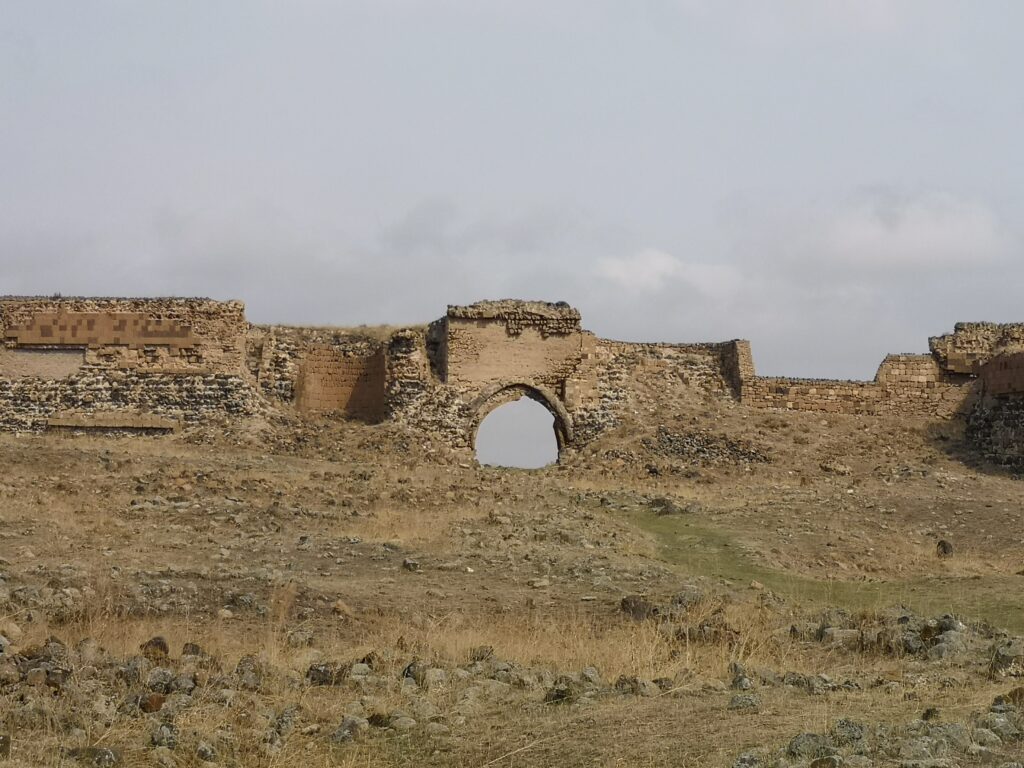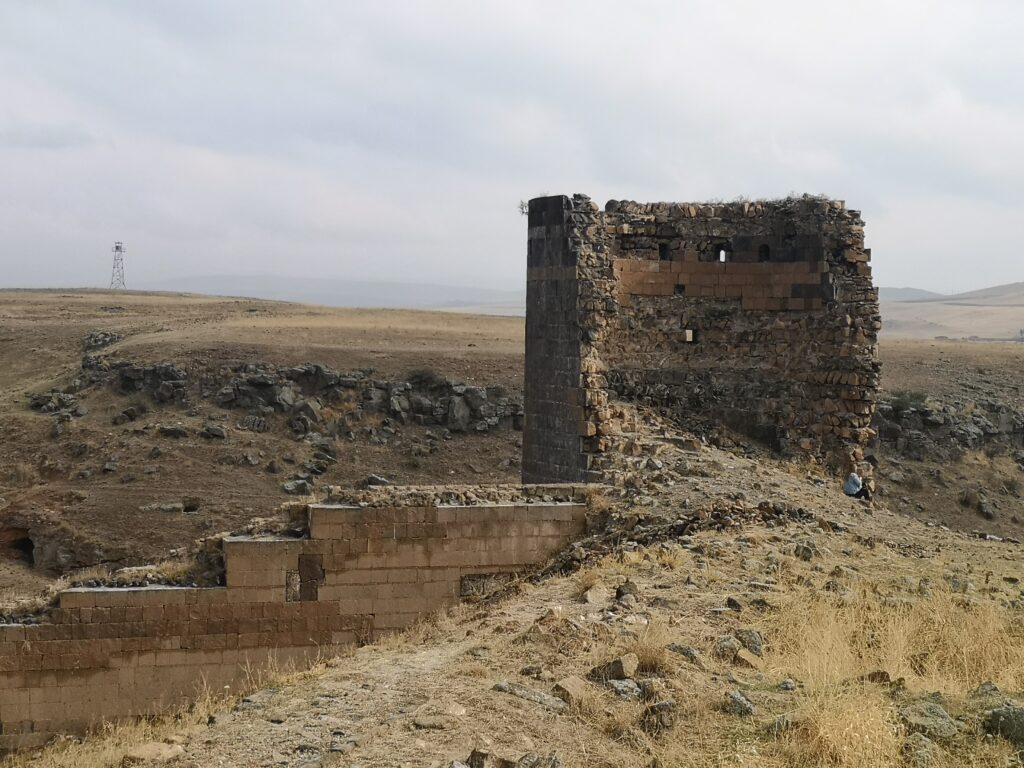 You enter through a part of the City Walls which have been renovated. There's a nice tower near the entrance too. I like the contrast with the watchtower behind. Ani is located exactly on the border with Armenia just a river separating the two countries.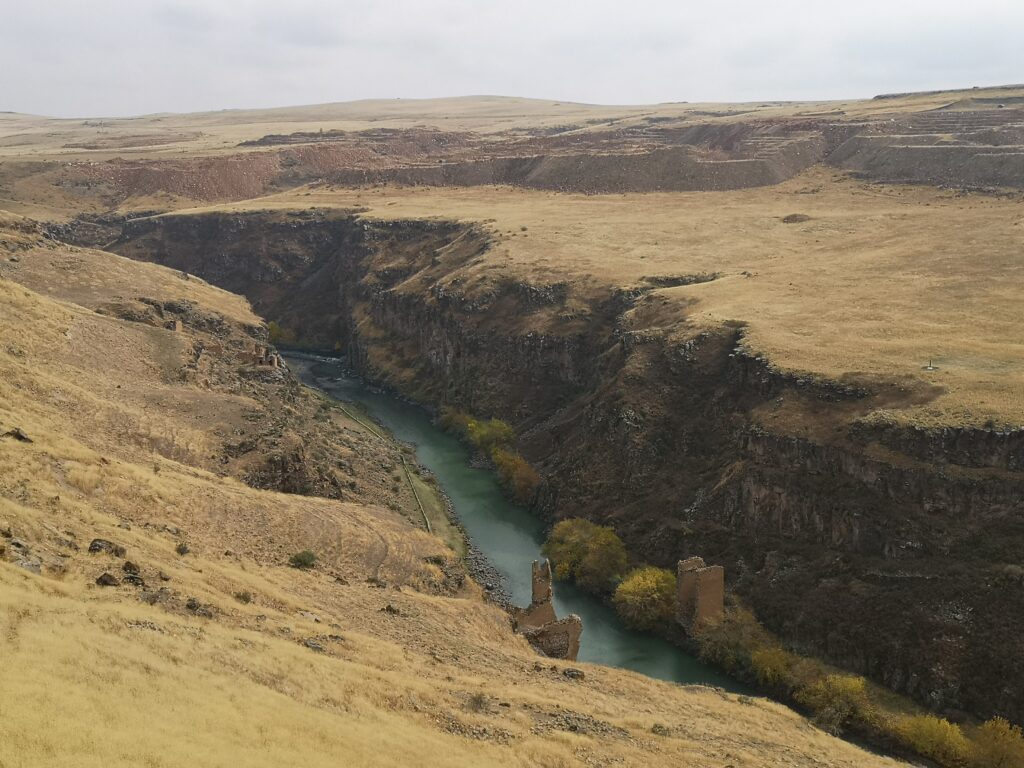 Tigran Honents
This stunningly located church dates to 1215.
Ani Cathedral
This is the largest standing building in Ani and dates back to the beginning of the 11th Century.
Munechir Mosque
This mosque has imposing views over a deep ravine.