Sakurajima Island is only a 15 minute ferry ride away from Kagoshima and it's volcano is very much active. We noticed the special bags around Kagoshima for collecting the volcanic ash when it's blown over! Despite the wet and windy weather we had a great day thanks to our new found friends Akiko and Higa!
How to get to Sakurajima Island from Kagoshima
We were conveniently staying only a five minute walk away from the ferry terminal. The ferries are big and run very regularly, even during the night. Despite the strong winds the journey was very calm.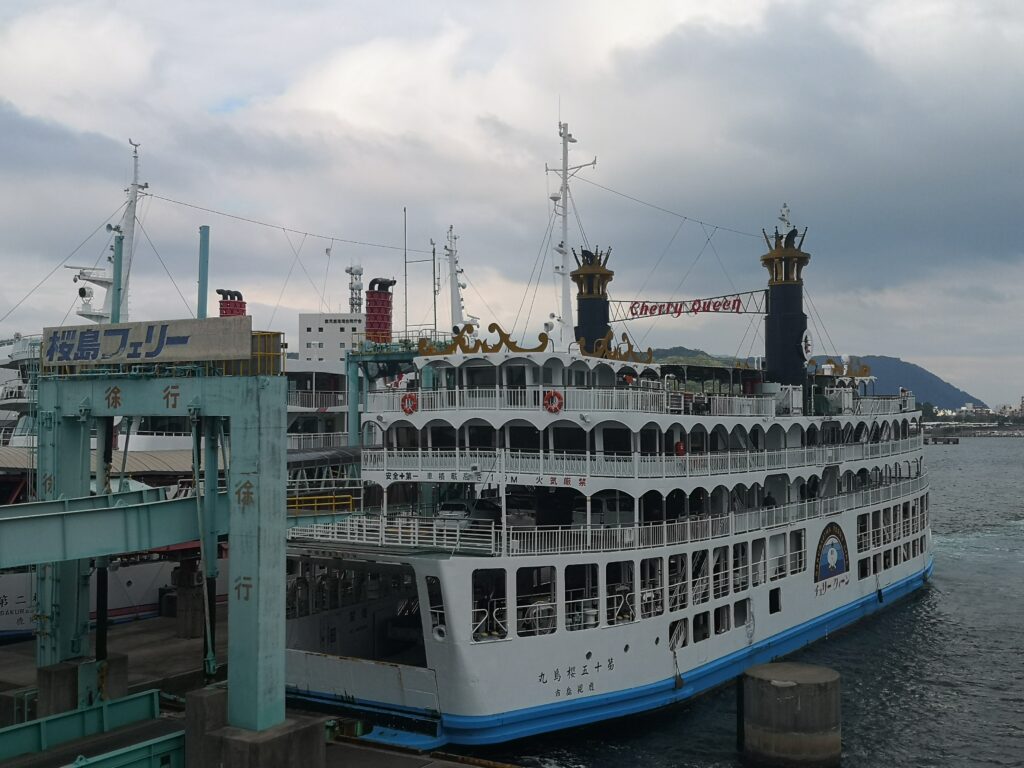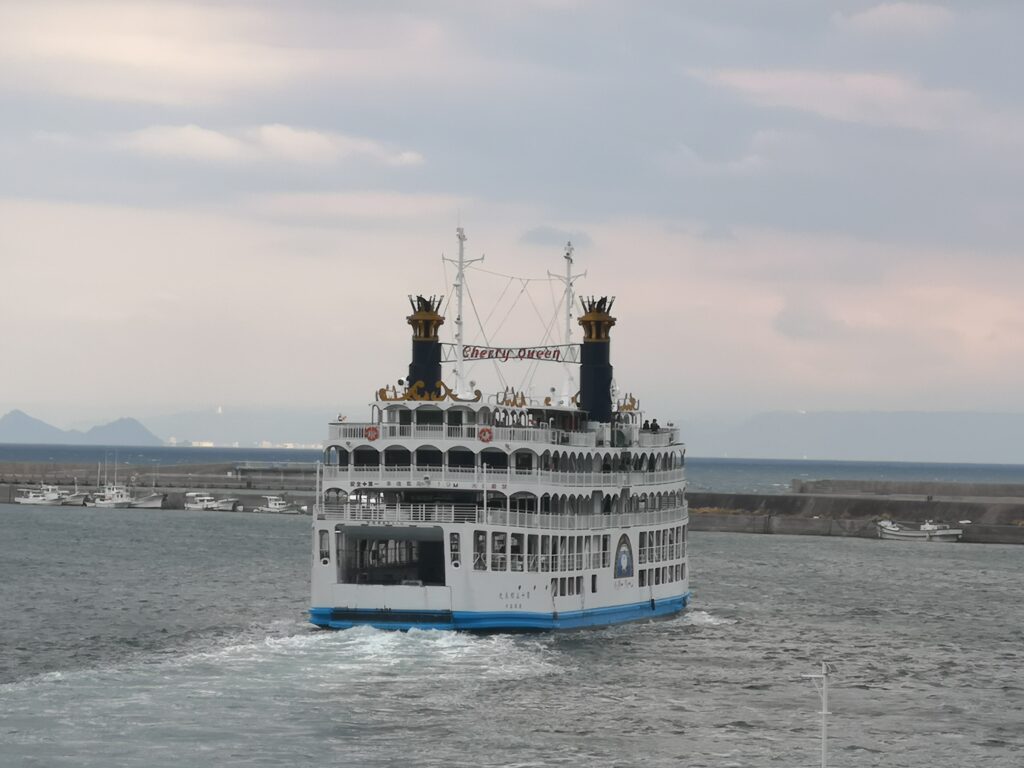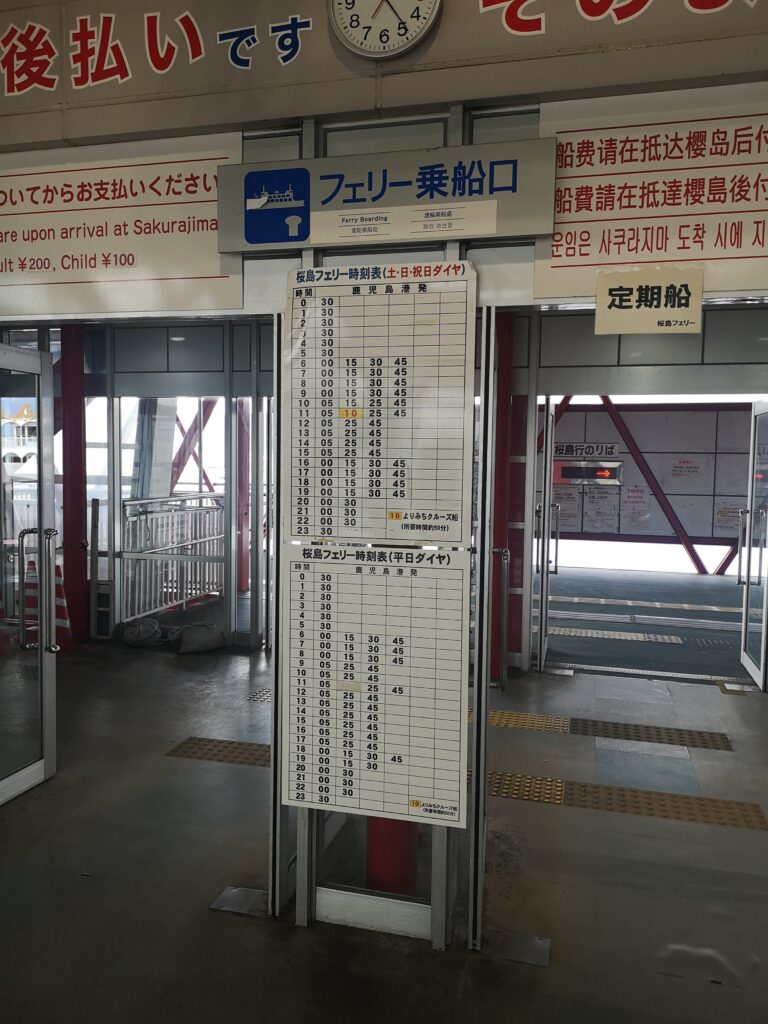 Lucky meeting and tour of Sakurajima
We had not eaten any breakfast so we stopped at the first convenience store we came across. Convenience stores in Japan have good food and all the other essentials. They can be found everywhere!
As we walked into the convenience store we met Akiko and Higa whom we had met the day before and had shared a few drinks! It was quite a remarkable coincidence in fact.
They had a camper van outside and volunteered to show us around. It was very kind and generous of them to show us around.
We were incredibly lucky in fact because not only were they fun people, but they knew the island very well. We had coffee and breakfast together in their van before setting off.
Yunohira Observation Deck
Our first stop was the very windy and wet Yunohira Observation Deck. There's a very active volcano behind those clouds!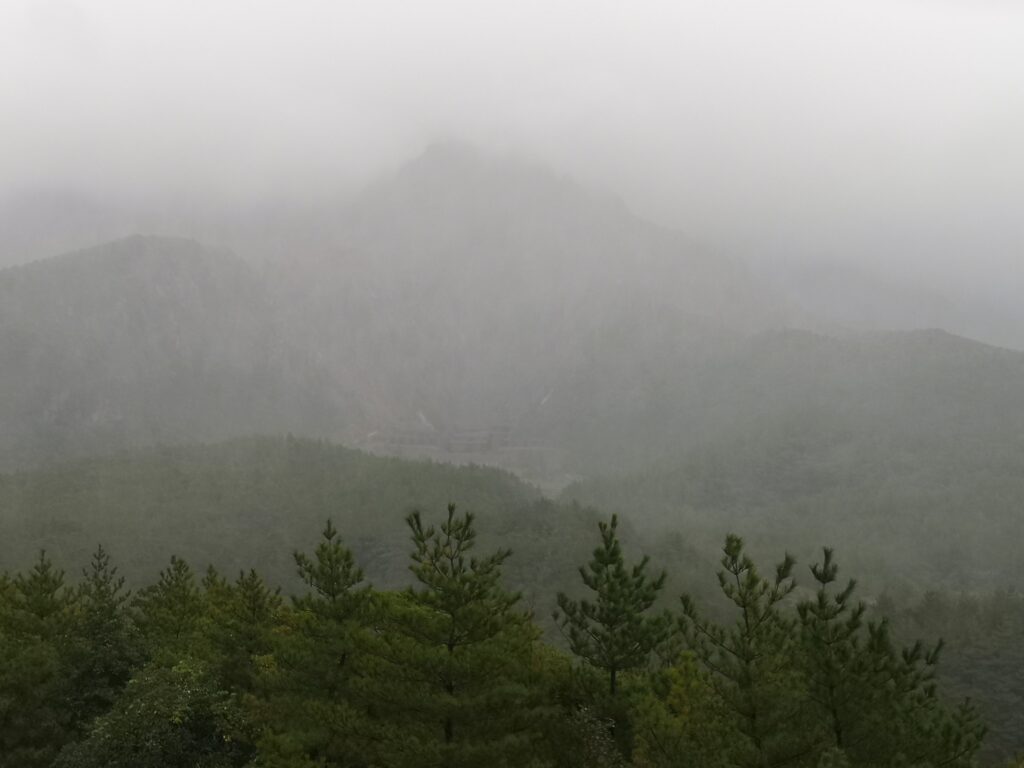 Fruit from the forest
As we were driving down from the Observatory, Higa suddenly stopped and jumped out and ran into the forest. He came back with some fruit for us. Inside it's a bit like a guava.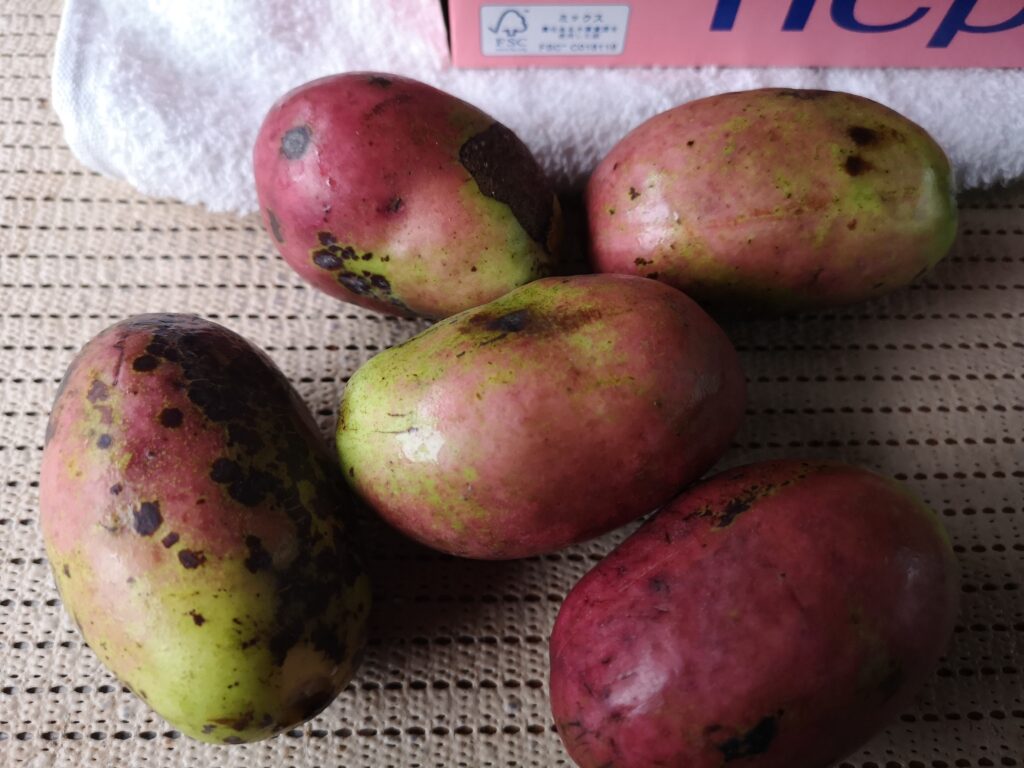 Buried Tori gate
The children in the primary school next to this spot have to take helmets with them to school just in case the volcano decides to spew out some lava rocks.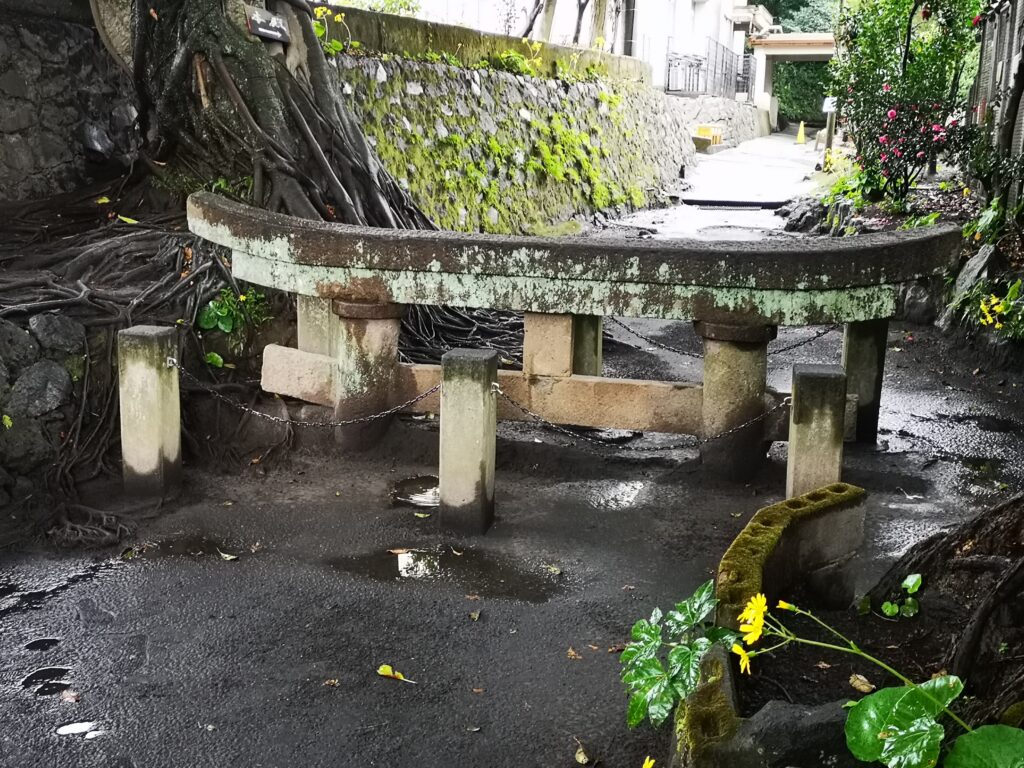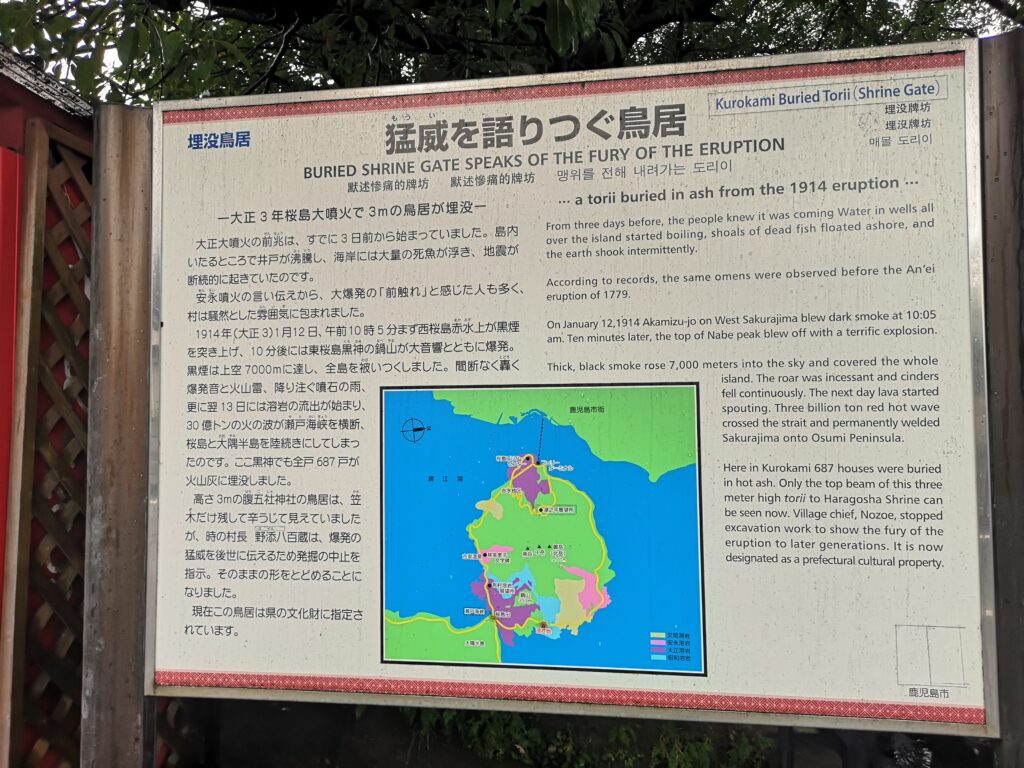 Sashimi lunch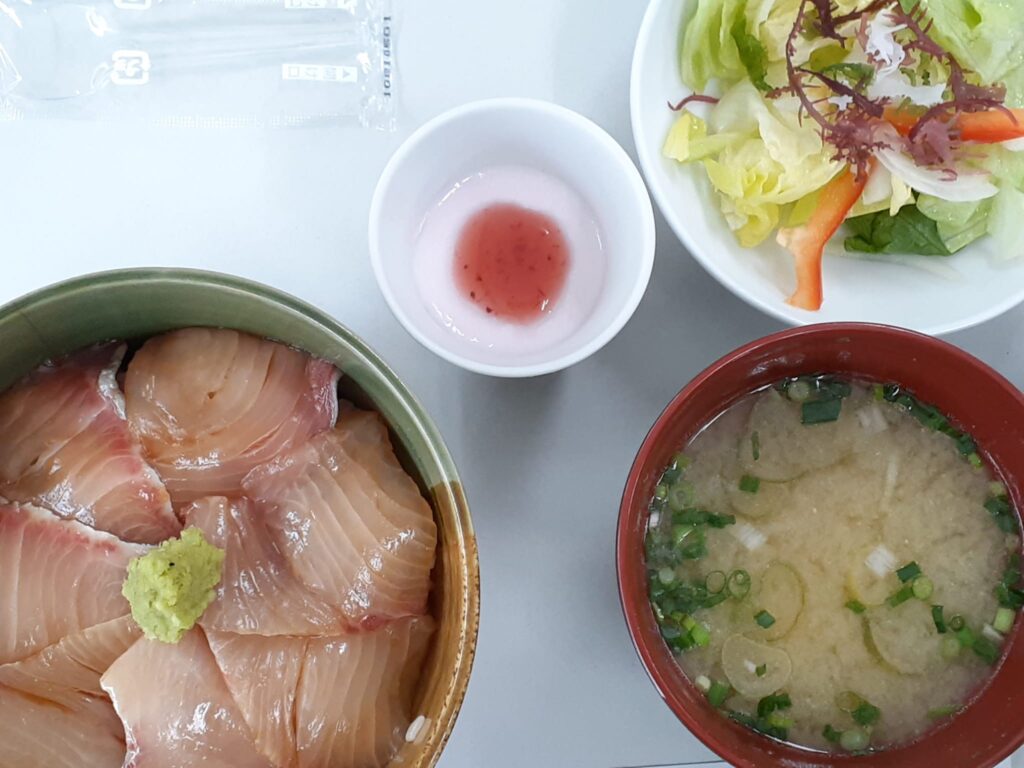 We had a delicious lunch of amberjack sashimi which our generous refused to let us pay for.
After lunch we walked down to the water front which was one of Higa's favourite fishing spots. He had shown us some pictures of great catches he had made.
There was only one person fishing, but he got a lovely amberjack whilst we were there.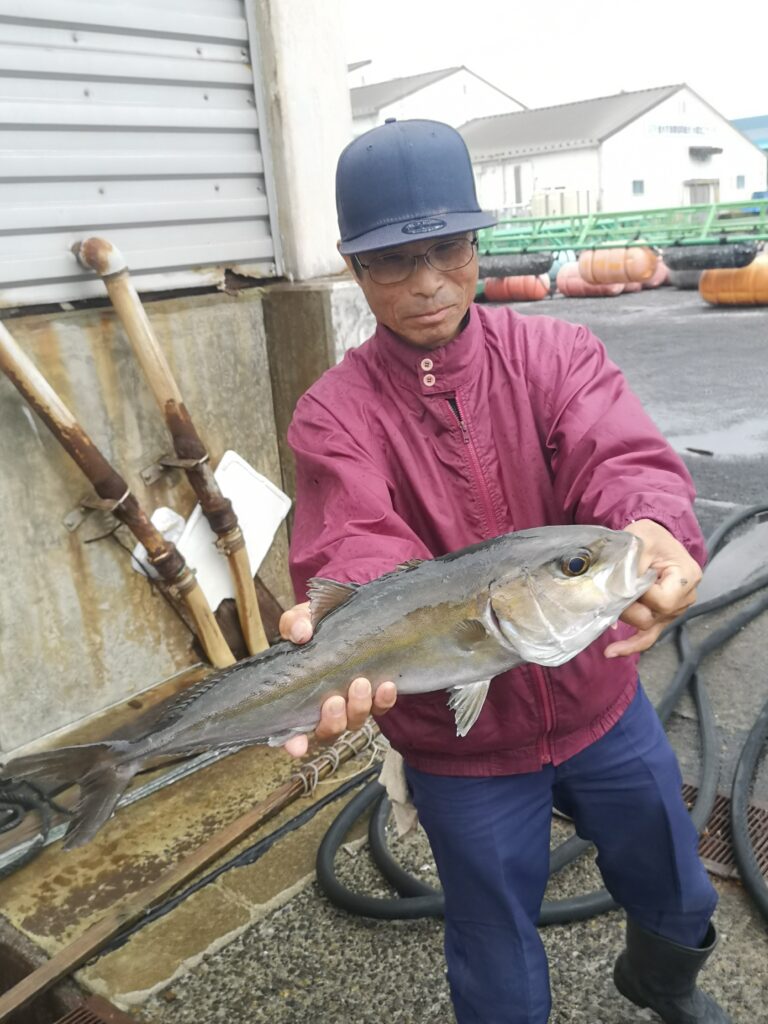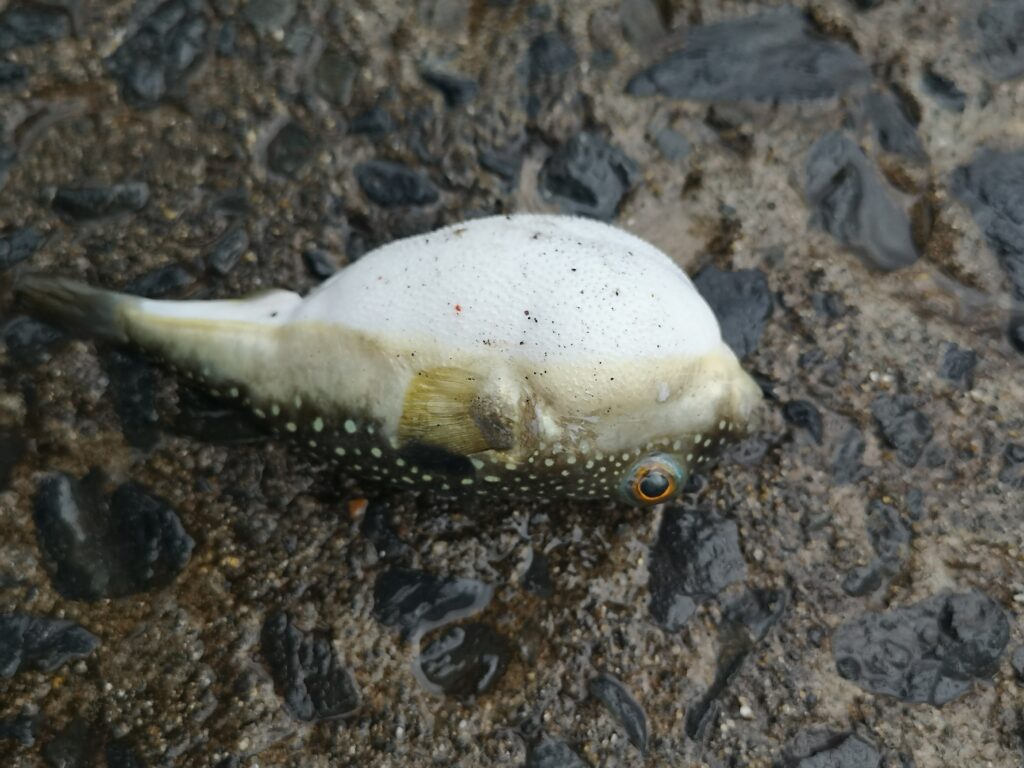 He had also caught a couple of fugu fish, puffer fish, which are potentially deadly poisonous. In fact Mai's grandfather died from eating fugu!!! I ate it as a New Year treat once, shortly after being told how it had killed Mai's grandfather!
Shelters
These shelters can be found all around the island.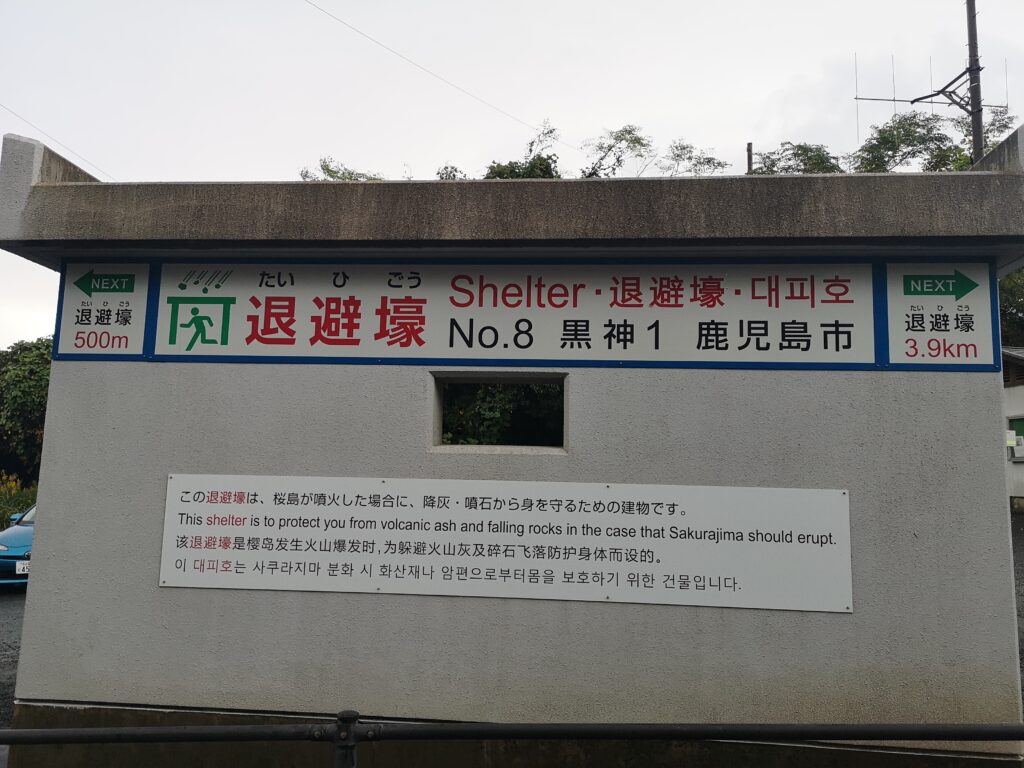 Arimura Lava Observation Deck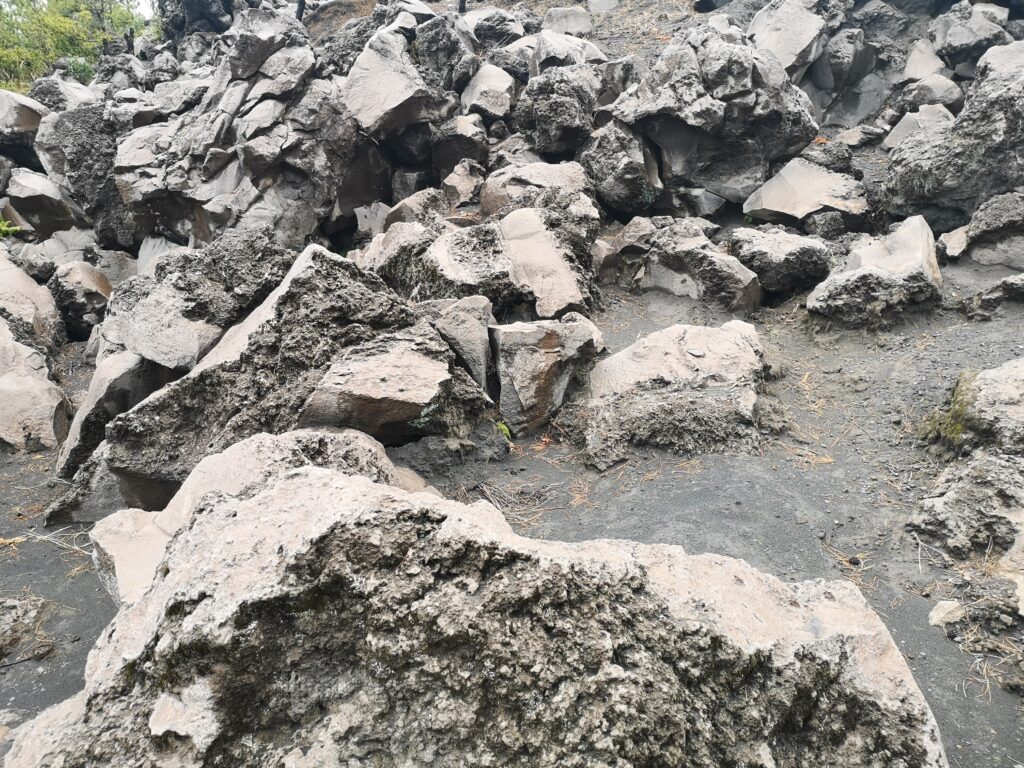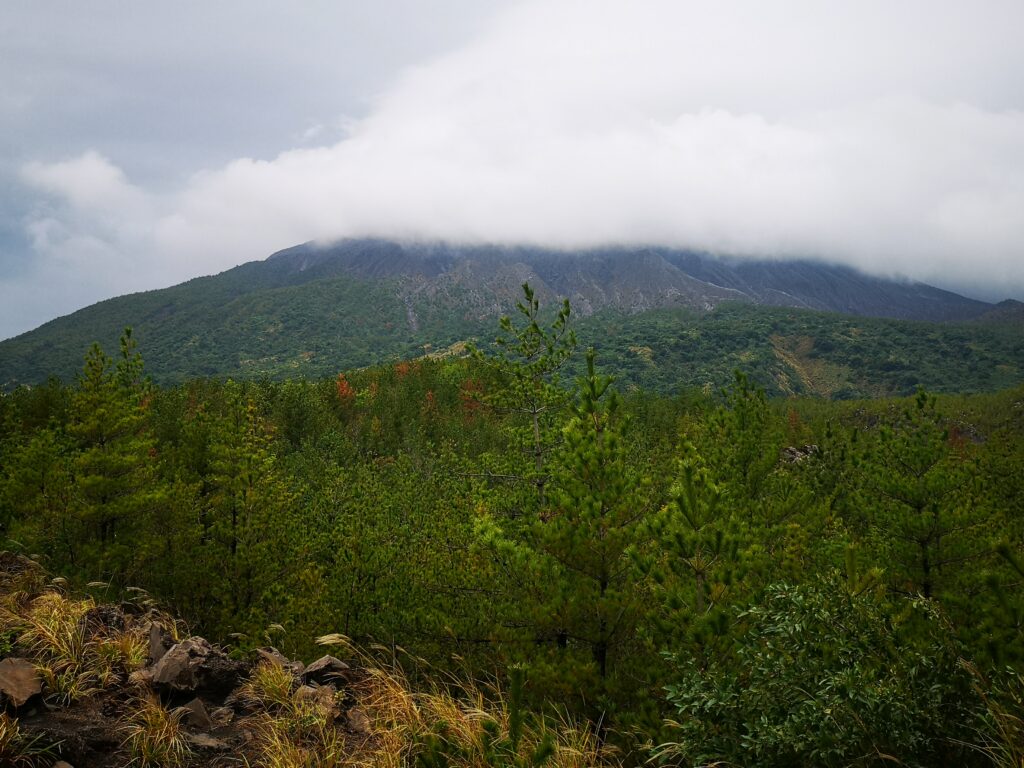 Sakurajima International Volcanic SABO Centre
This was a very interesting place with videos and displays of recent activities. There were also 3D glasses to watch different videos.
We made one last stop in a shop before we were dropped off at the ferry terminal. Our very kind and generous friends had even bought us local gifts – shochu (which was delicious) and sugared mandarins which were equally delicious!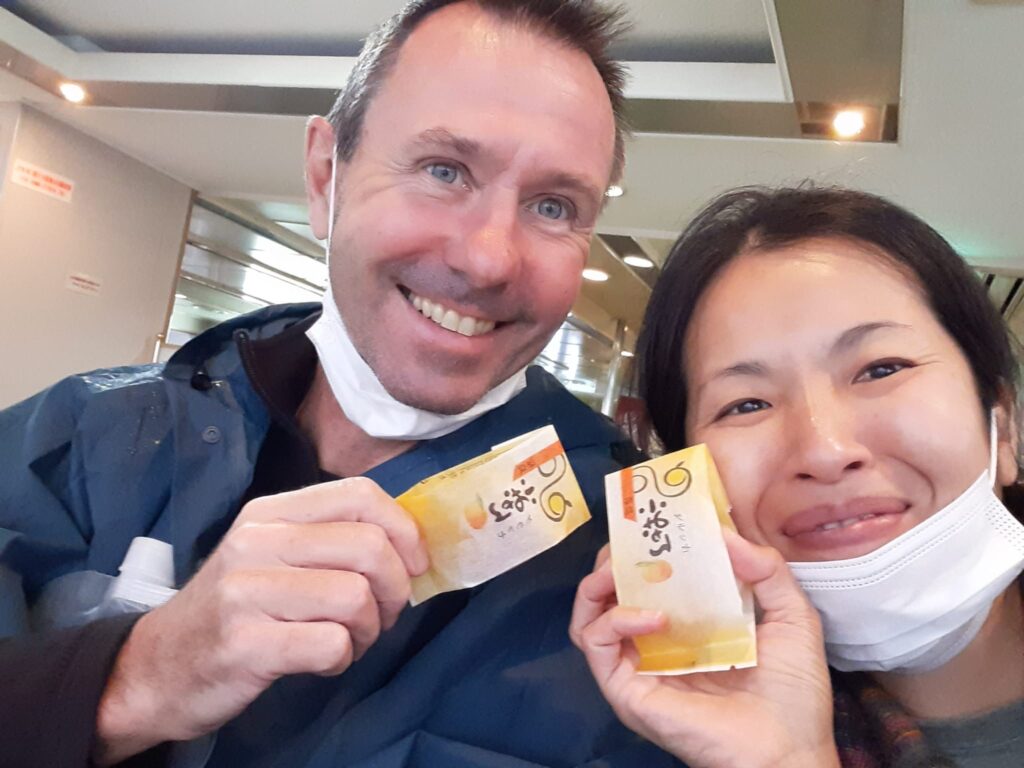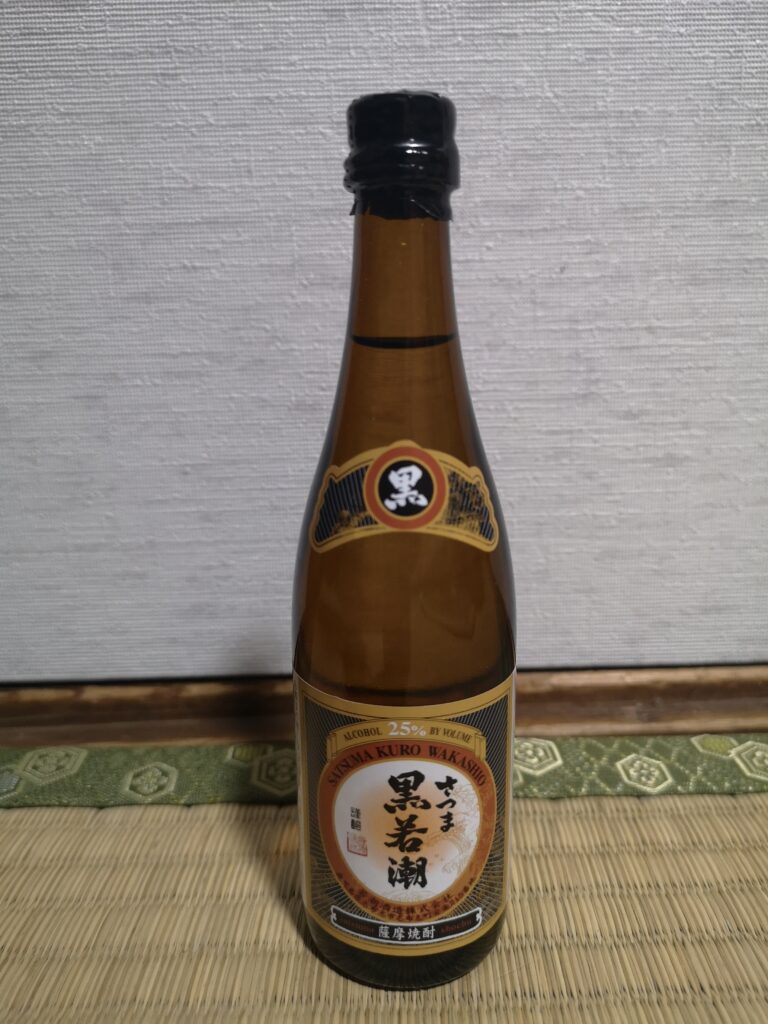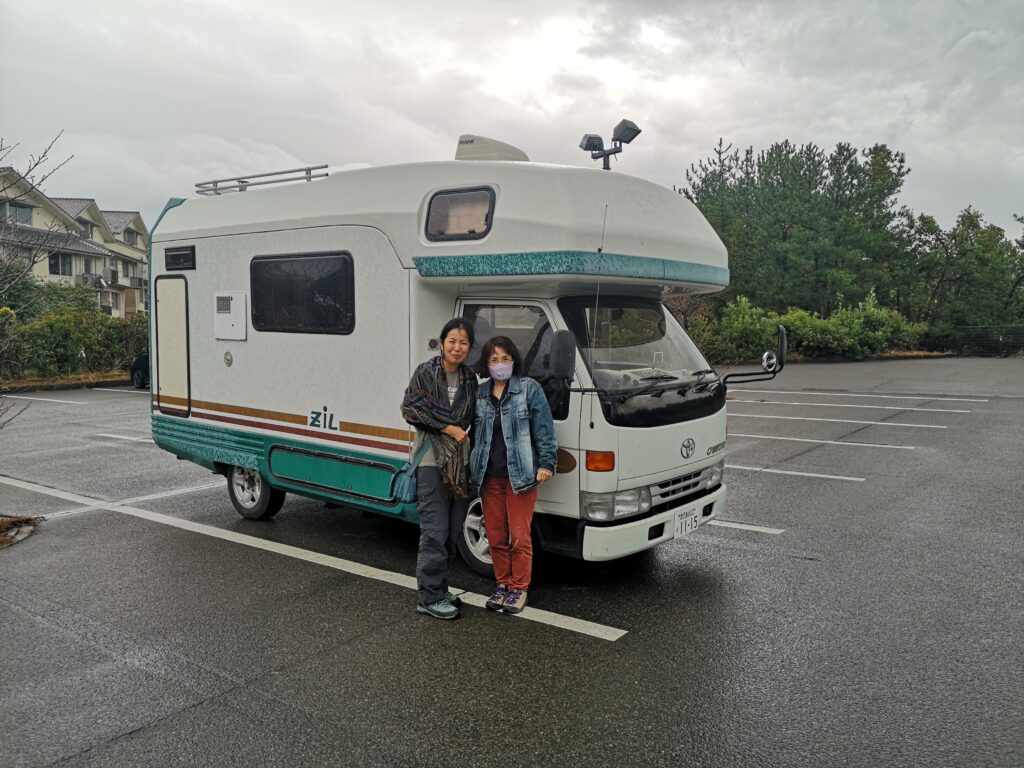 What started out as a potentially difficult day of travelling with all the rain and wind, turned out to be a day to remember! Huge thanks to Akiko and Higa for their friendship, thoughtfulness and generosity!!!