There are lots of flights from Tokyo, Japan to Hanoi, Vietnam.  We flew with Vietjet Air which is an ultra low cost carrier (LCC) and the ticket was super cheap – 150 CAD/ less than £100 for the six hour flight!
Getting from Meguro to Narita Airport
There are two airports in Tokyo; the newer Haneda Airport and the older Narita Airport. We had to get to Narita and it's a real pain to get to compared to Haneda from Meguro in Tokyo.  If we had been flying from Haneda it would have taken a little under an hour door to door.
Our flight was departing from Narita at 09:30 so we had to leave the house at 04:35 for the two hour journey.  Mai is a professional at using Google Maps to check the best/cheapest routes.
We ended up walking 20 minutes to Musashikoyama Station and took a train three stops before changing into the train which took us to Narita.  It took 2 hours door to door and only cost 1,500 yen each! There were other options which could have saved us 20 minutes, but would have cost twice as much. 
Narita Airport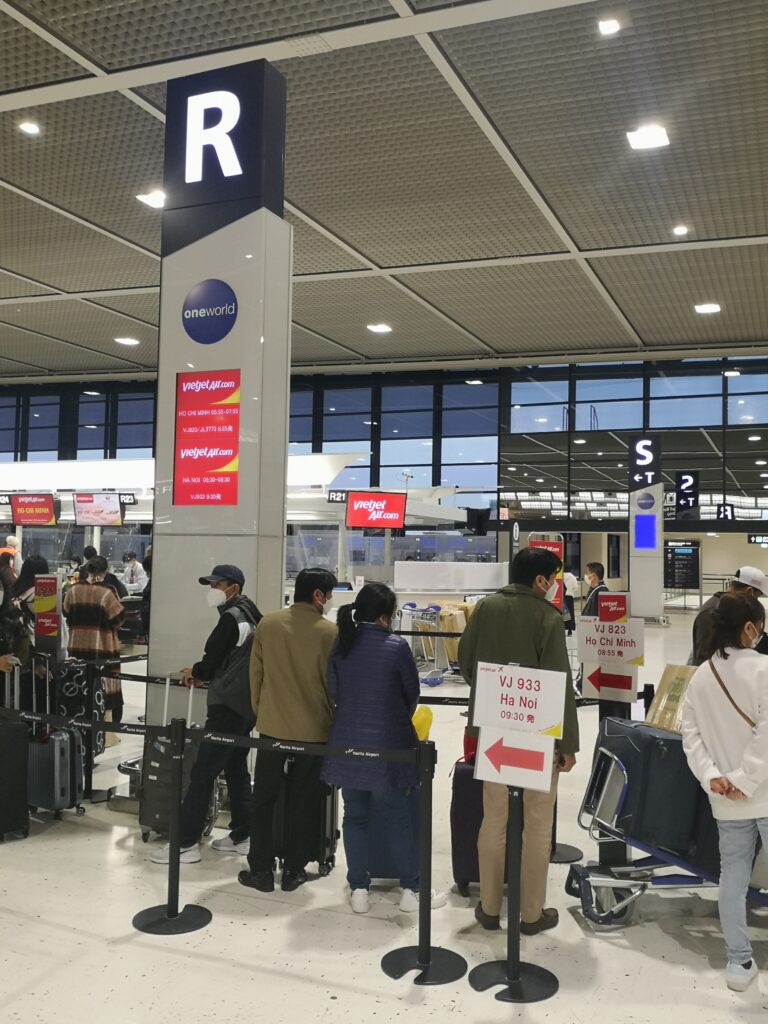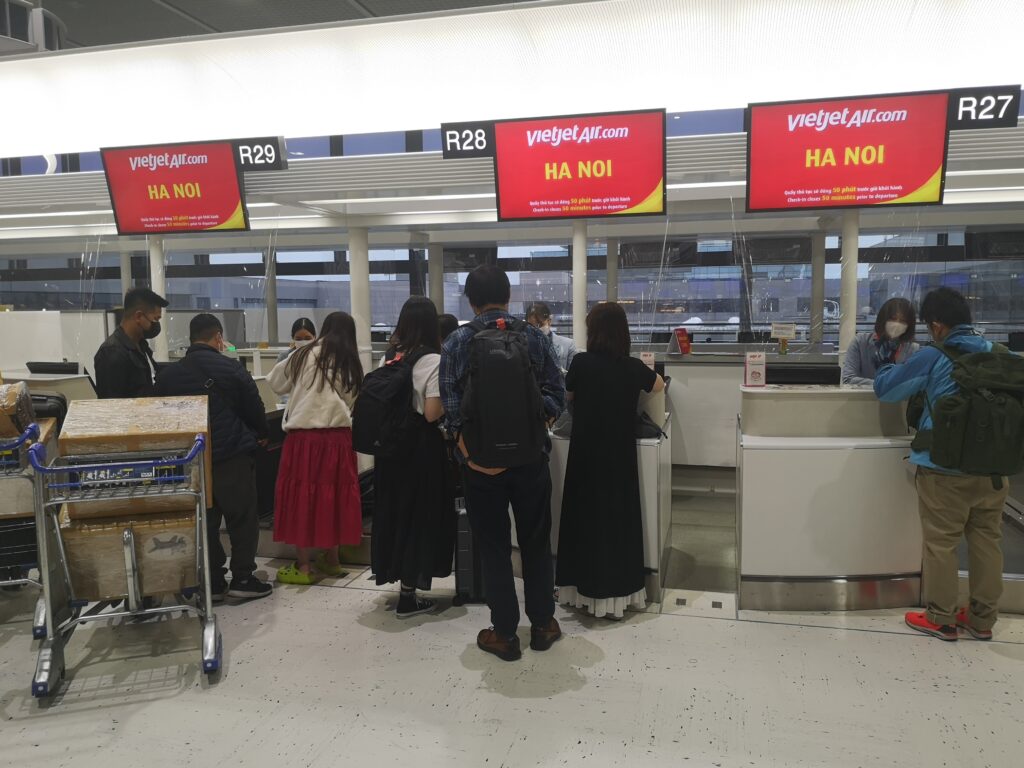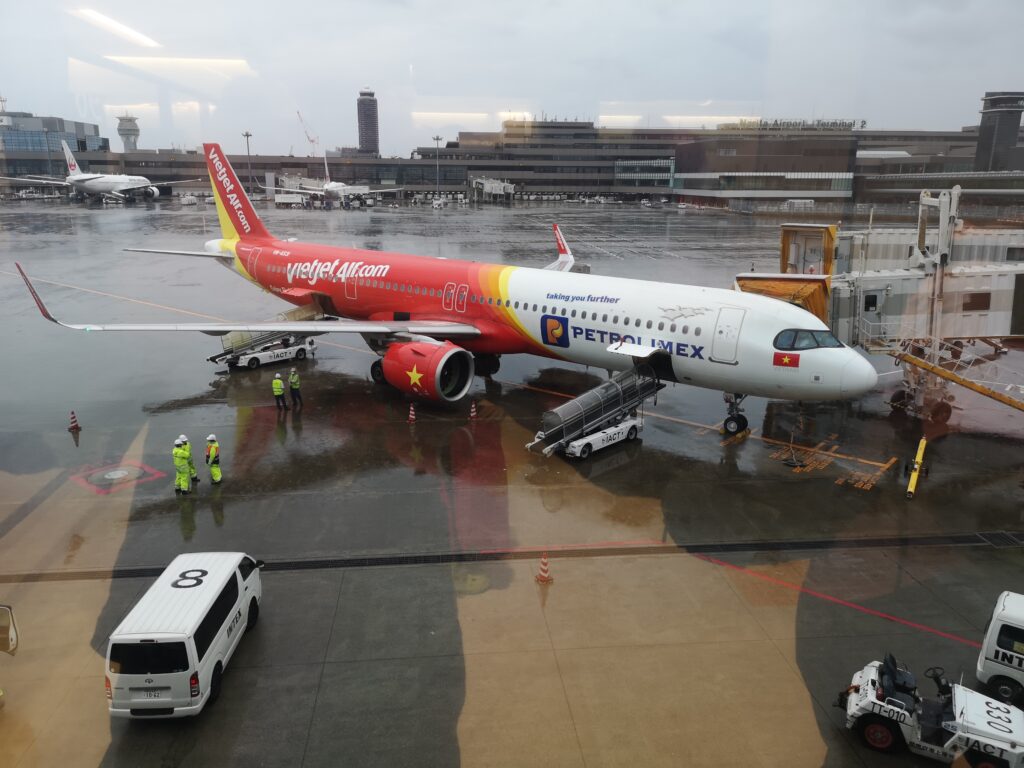 We had to queue up 20 minutes to check in at Narita.  We only had carry on and they didn't check the weight or size of it.
There was a huge queue to go through security so we went and found a quiet spot to eat the bento (lunchbox) which Mai's mum had very kindly prepared for us! 
We then went to 7 Eleven to get some more food to eat on the plane. With LCCs you have to pay for everything and the food choice is not always that great and is almost always a little over priced. You also get to choose when you eat too!
By the time we went to go through security the queue had evaporated luckily. After security we filled up our two litre water pouch. This would be enough for the plane and when we first arrived.
The Vietair Jet experience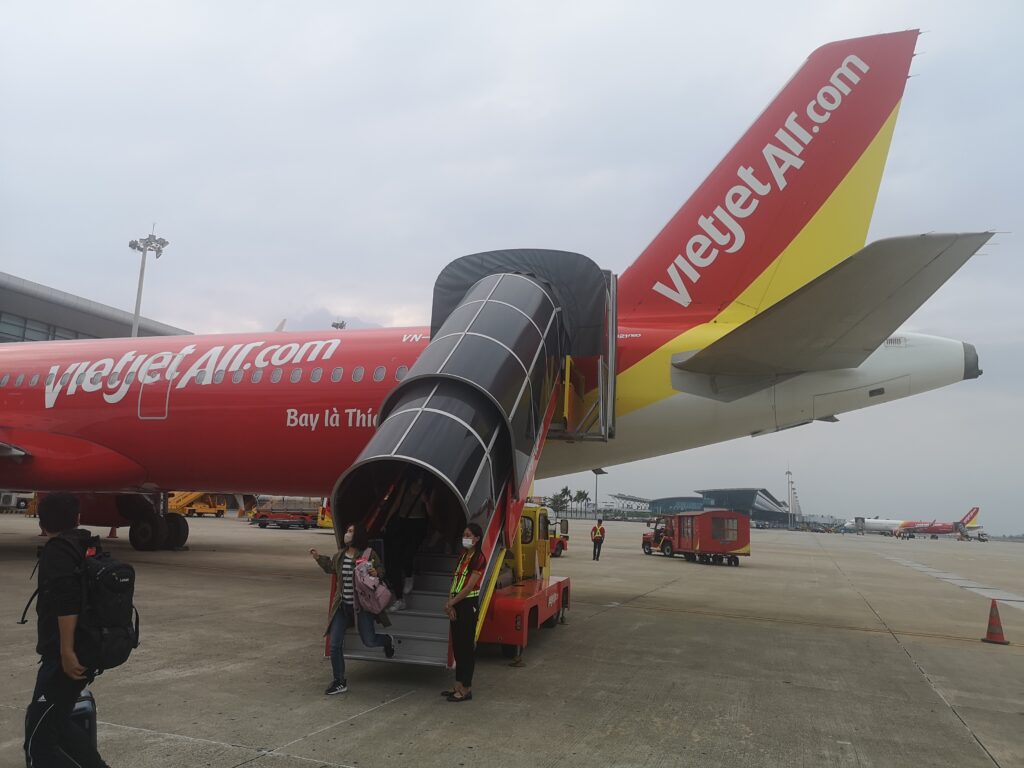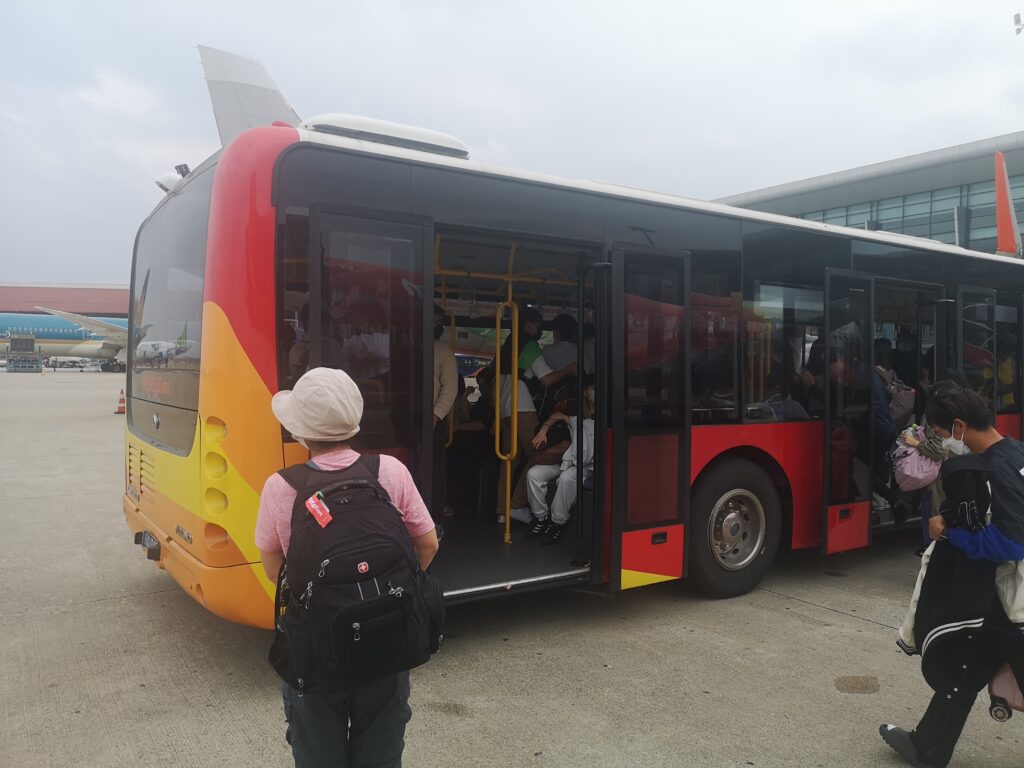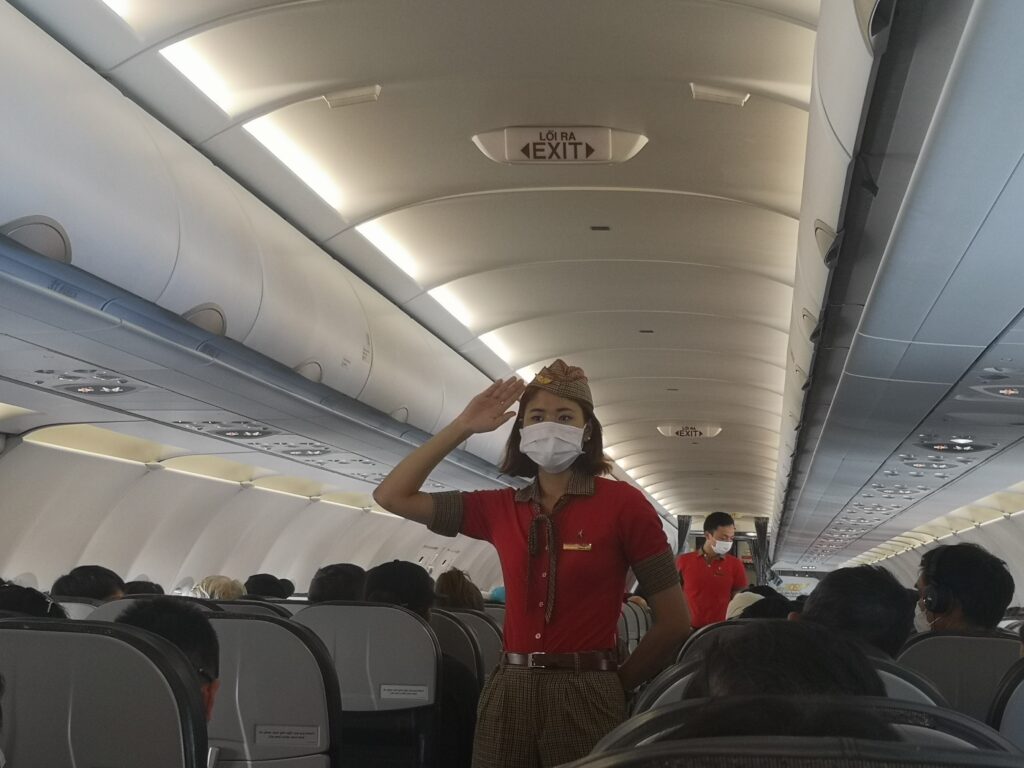 The plane was full and the legroom was pretty limited. It was ok for six hours, but you would not want to do a really long flight with them.
The female crew have seriously dodgy outfits – short, shorts and at the end of the flight they salute everyone as we got set to land.
There's no flight entertainment, but all in all extremely good value. I would fly with them again!
How we got from Hanoi Airport to downtown Hanoi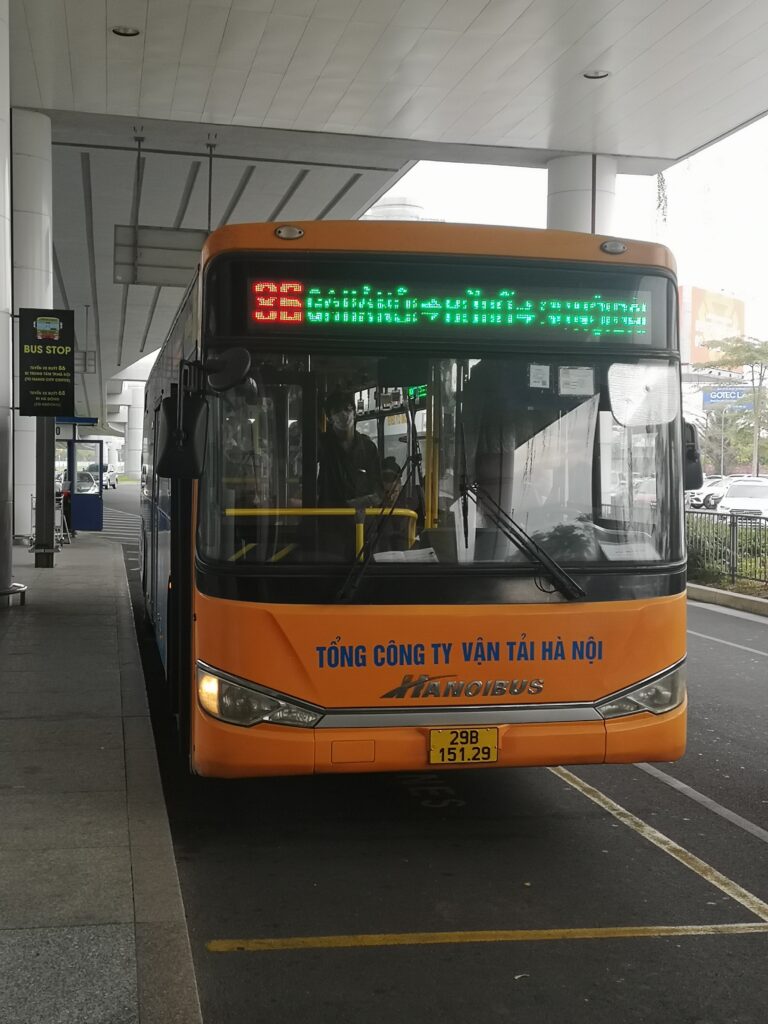 The cheapest and probably easiest way to get to downtown Hanoi is to take the air-conditioned #86 bus which runs every 30 minutes or so. It only costs 45,000 VND (about 2.5 CAD) for the 45 minute journey. There's free WiFi and there are several stops around downtown Hanoi.