We came to Atami, Shizuoka Prefecture. Atami is famous for its hot springs, but we didn't end up going to the springs. We had a good wander around instead.
About Atami City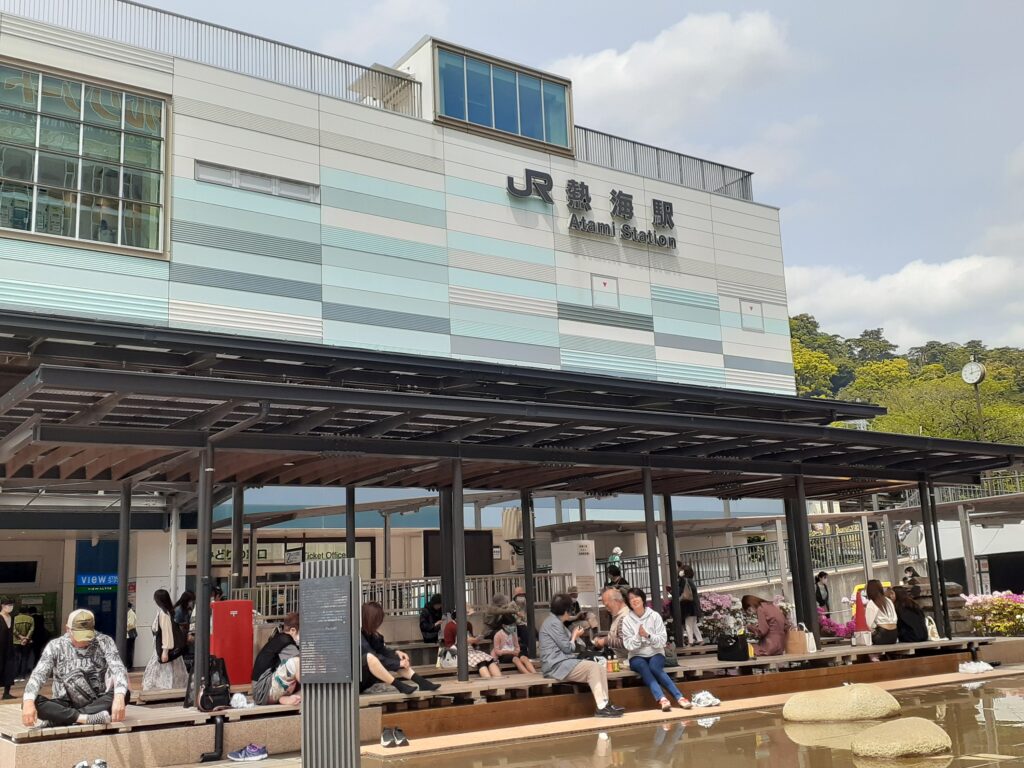 Atami is a city in the eastern part of Shizuoka Prefecture, bordering Kanagawa Prefecture. The population is approximately 33,000 (2023).
It is famous for its hot springs. The city is located at the eastern part of the base of the Izu Peninsula and can be visited as one of the steps in a sightseeing tour of Izu.
Nakamise shopping street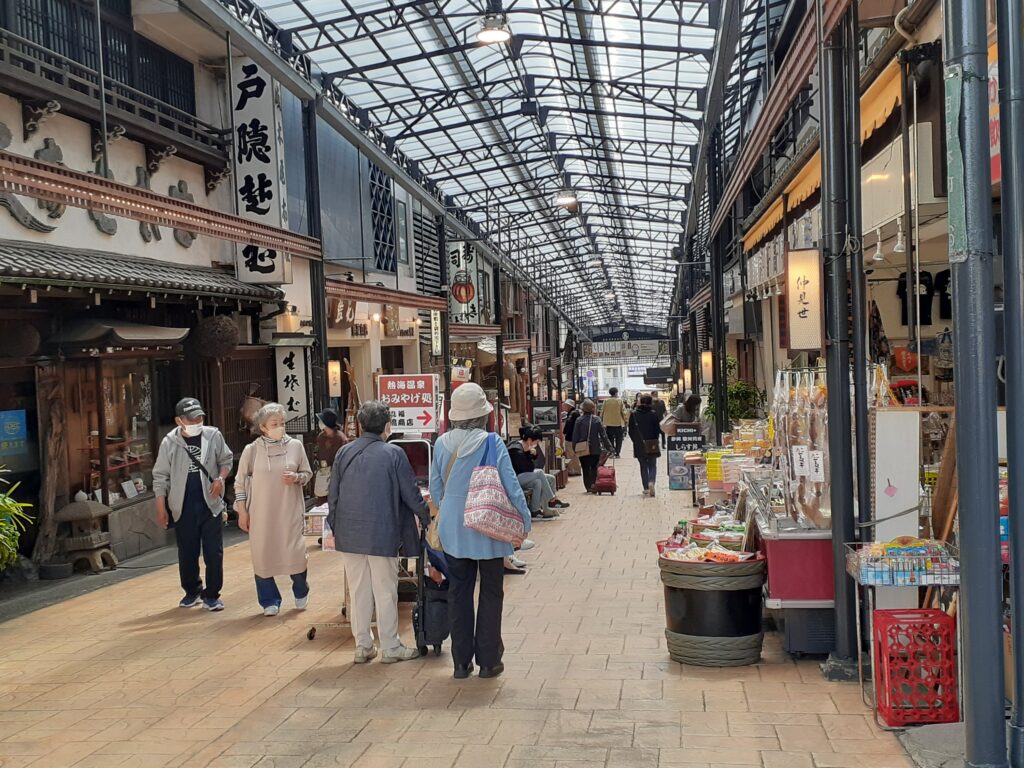 This shopping street stretches from JR Atami Station. Heiwa Dori is next to it and is lined with a variety of shops.
Sun Beach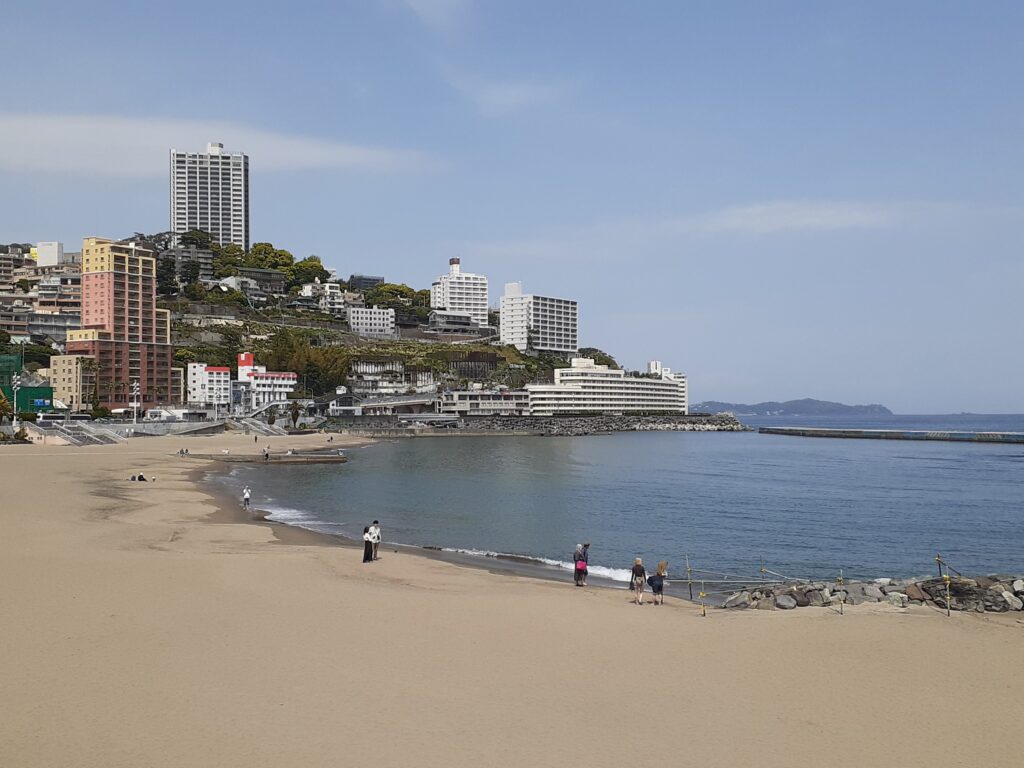 A beach just a few minutes' walk from the station. No swimmers now because it's off-season, but it's probably packed with bathers during summer holidays.
The water is quite clean. There are also spots for snorkelling and diving on the Izu Peninsula. Unfortunately it's still too cold for snorkelling now, so we won't go in the sea this time.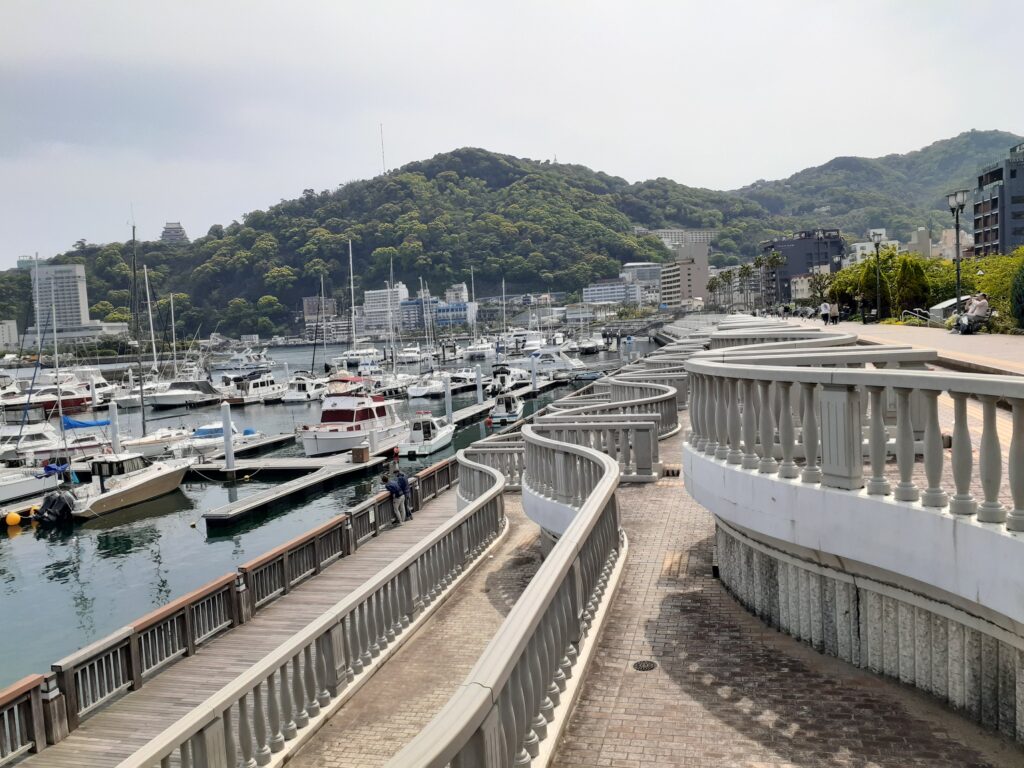 A terraced promenade has been set up in the area where luxury boats are moored. It is nice to take a leisurely stroll around this area.
Moon terrace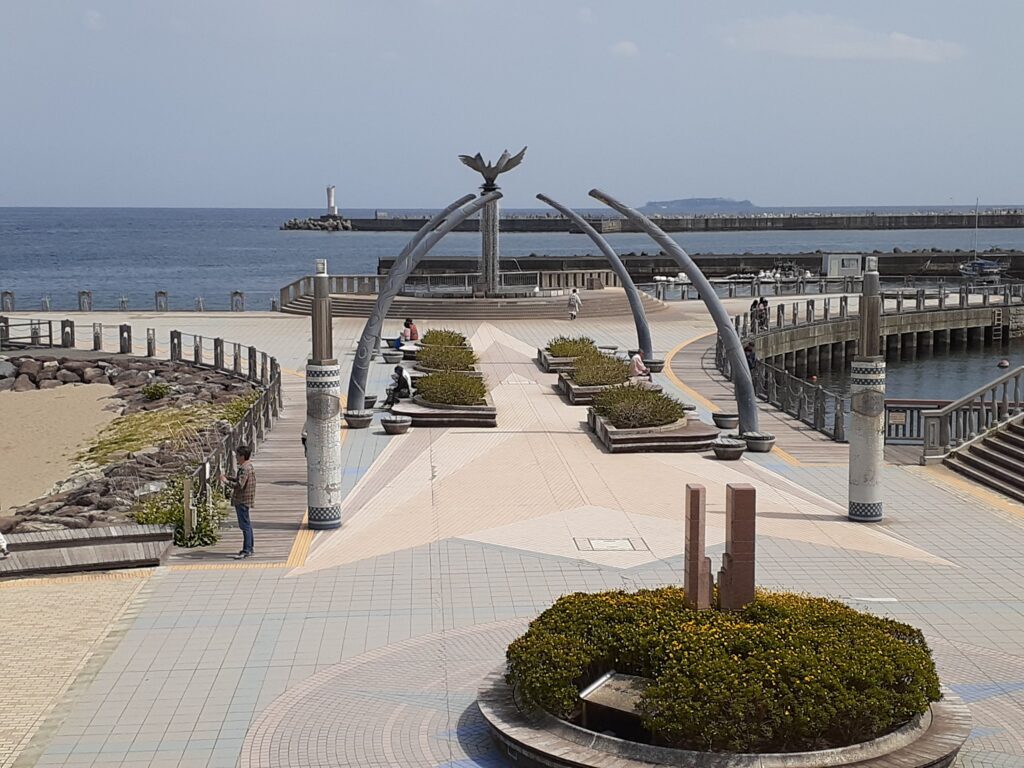 The Moon Terrace is set out from the beach. There is a water feature at the tip of the seaward side. If you wander around, you can see the city of Atami, which is terraced on a hill, from the sea side.
Kinomiya Shrine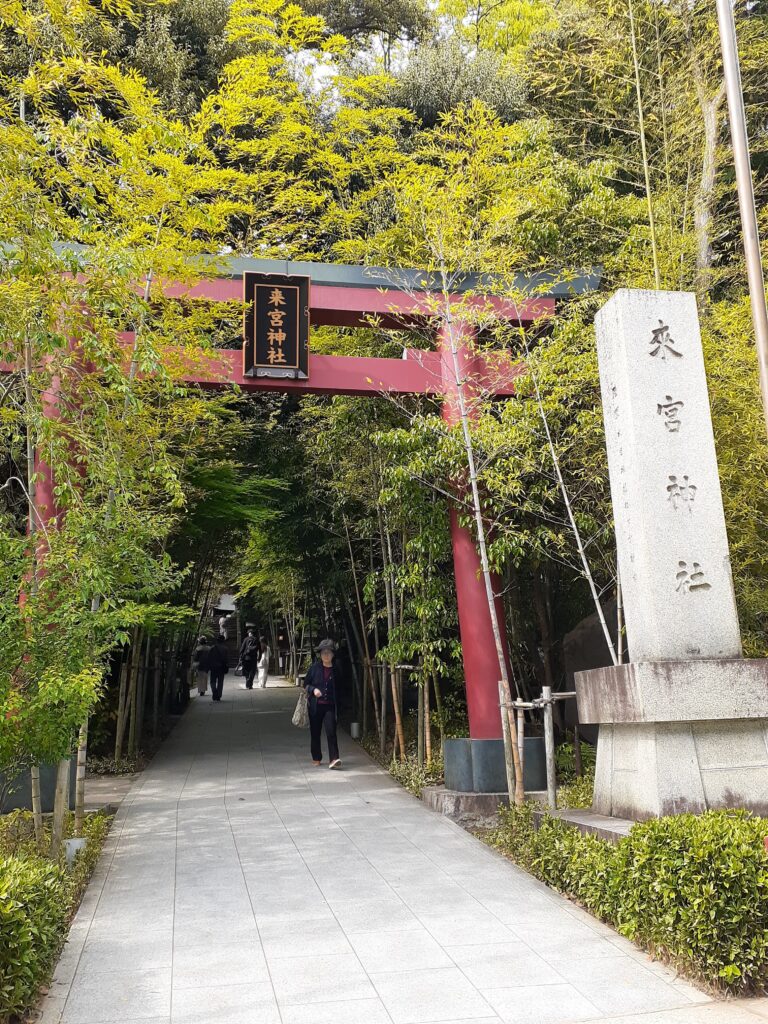 The shrine is a short walk from Kinomiya Station, next to Atami Station. It can also be reached on foot from Atami City. The area in front of the torii gate is an Instagram spot and worshippers were taking photos.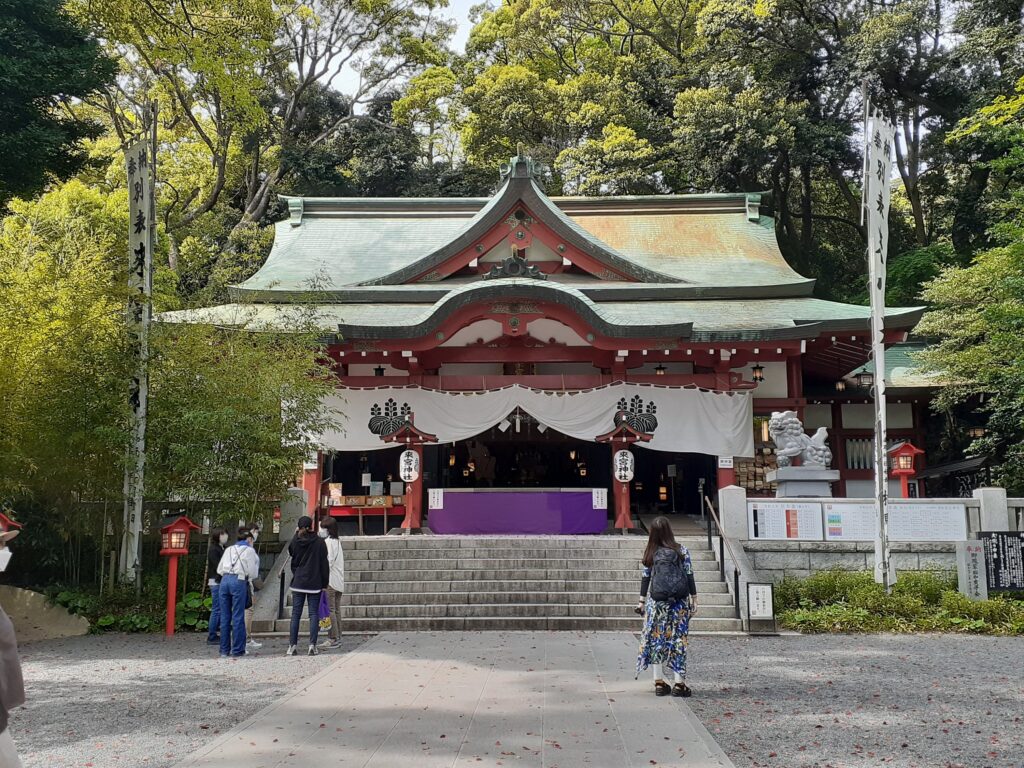 As soon as you pass through the torii gate, there is an information leaflet about this shrine. There was an English version as well as Japanese.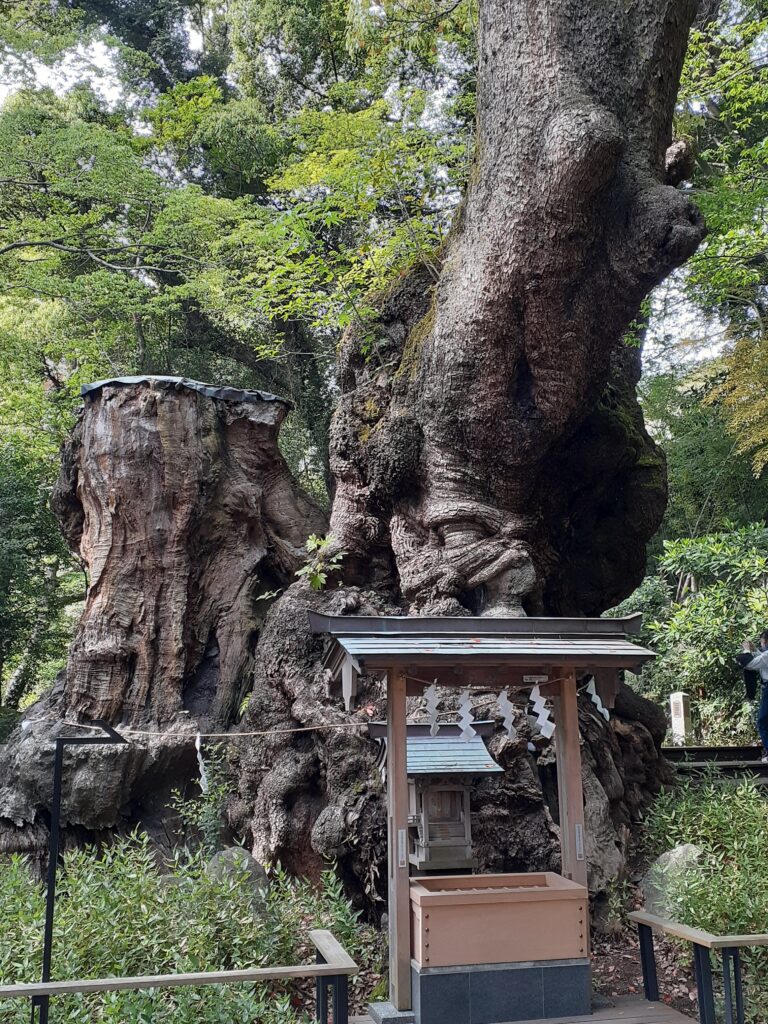 This shrine is home to the largest kusunoki (camphor tree) in Honshu. It is more than 2000 years old, has a circumference of about 24 metres and a height of about 26 metres.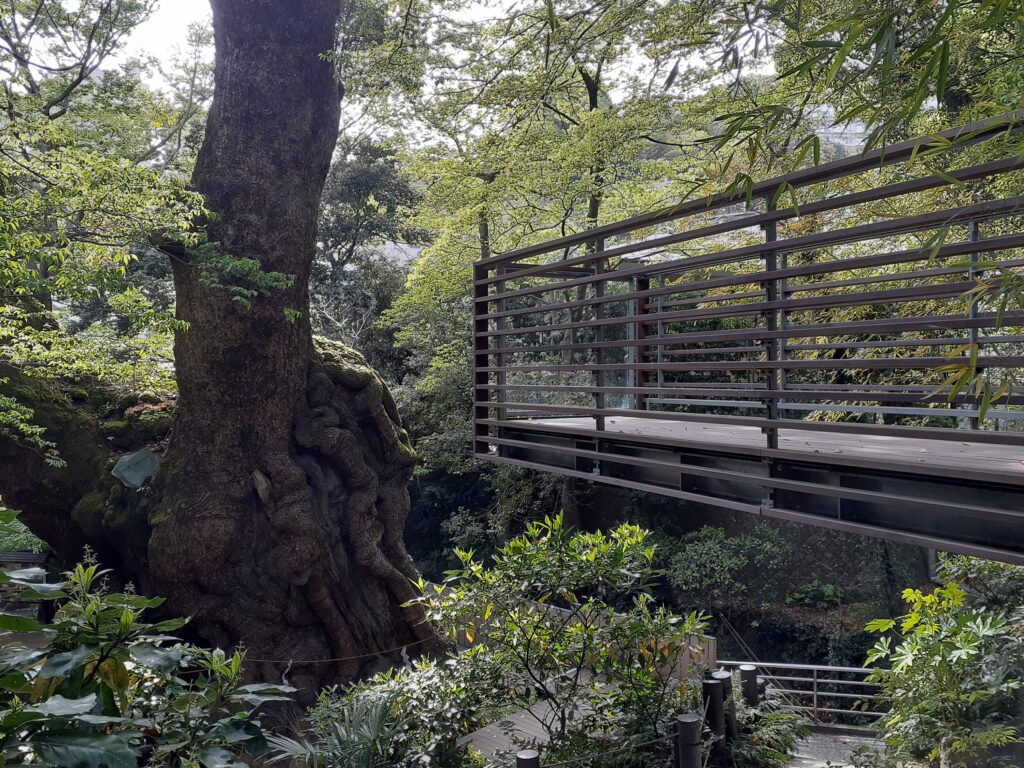 You can walk around the kusunoki, but there is also a viewing terrace right next to it. Visitors can observe the kusunoki from a slightly higher vantage point.
There is also an Inari shrine in the precincts, with a small red torii gate that looks good against the fresh green background.
Tables and chairs are placed throughout the Raikyu Shrine to allow visitors to relax and enjoy nature.
There is also the second kusunoki tree, which you should not forget to visit. A small shrine has been built at the foot of the tree, giving it a different atmosphere.
Oyu and Yuzen Shrine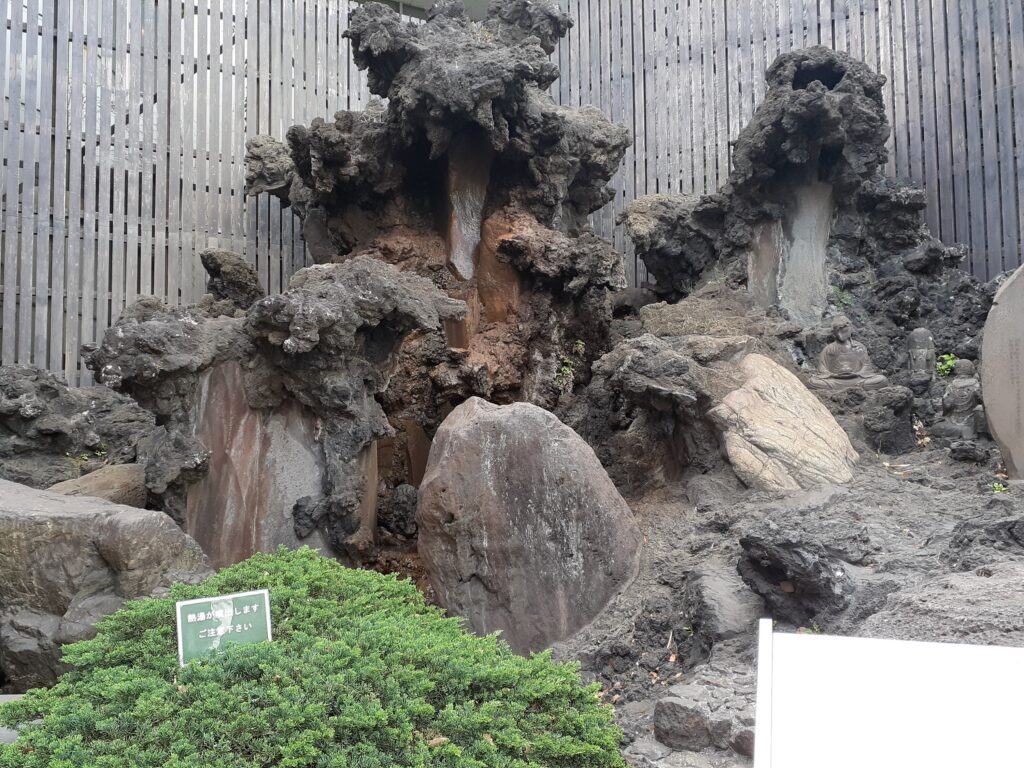 There are several hot spring spouts in Atami, and this is one of them.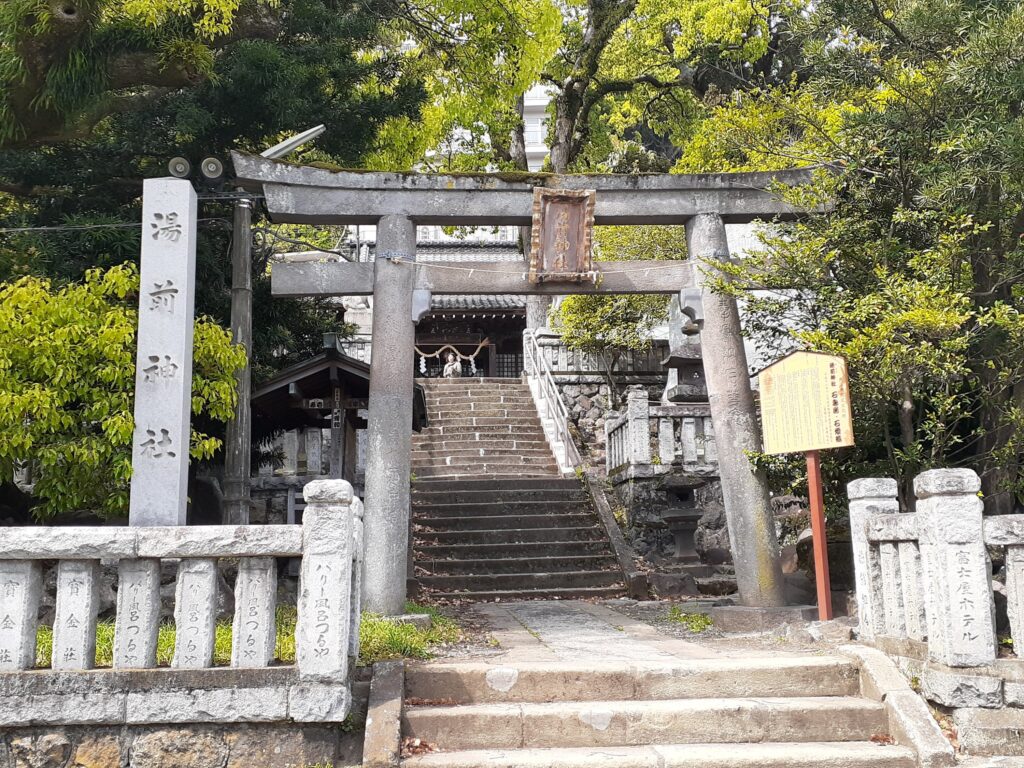 There is a nearby shrine called Yumae Shrine, which also has a magnificent Japanese brass tree.
Atami Castle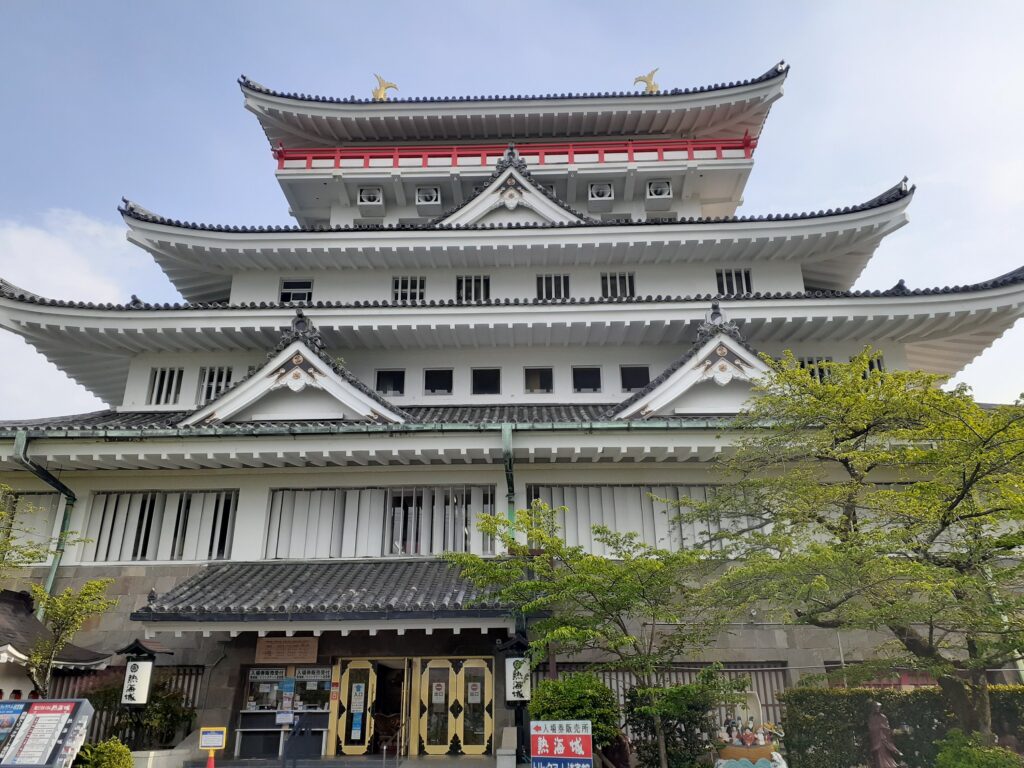 Atami Castle can be seen from Sun Beach and Moon Terrace, but it did not historically exist as a castle. It was built as an attraction for travellers.
The museum appears to contain a trick art museum that uses optical illusions, but we just enjoyed the view of Atami City from the grounds.
If you are walking from the city centre, you will pass through a tunnel, but there is heavy traffic on the main road. Before the tunnel, there is a side road on the left at the top of a gentle slope, which is less busy and easier to walk on.
Access to Atami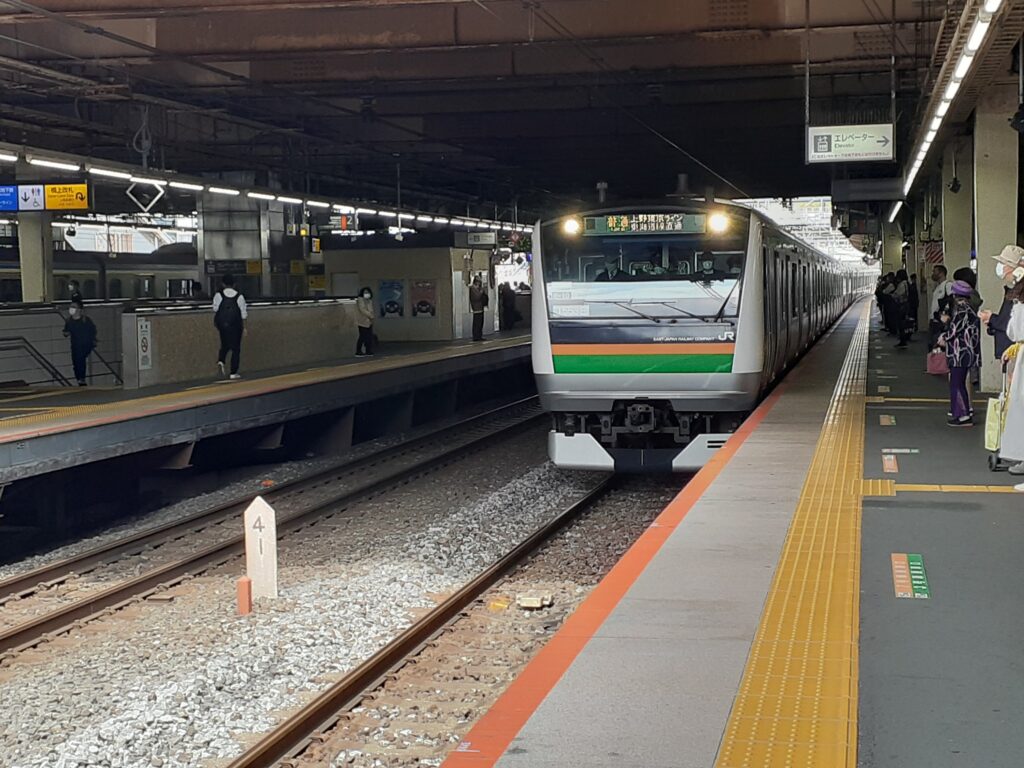 We took the JR Sobu Line from Tokyo to Totsuka, from where we changed trains to Atami. The limited express "Odoriko" also leaves from Tokyo Station.