When we entered Laos, we got a 30-day Arrival Visa. We entered on 1 December, so we could stay for up to 30 days, but that wasn't enough for us, so extended our visa.  This is how we did it.
Getting an arrival visa in Laos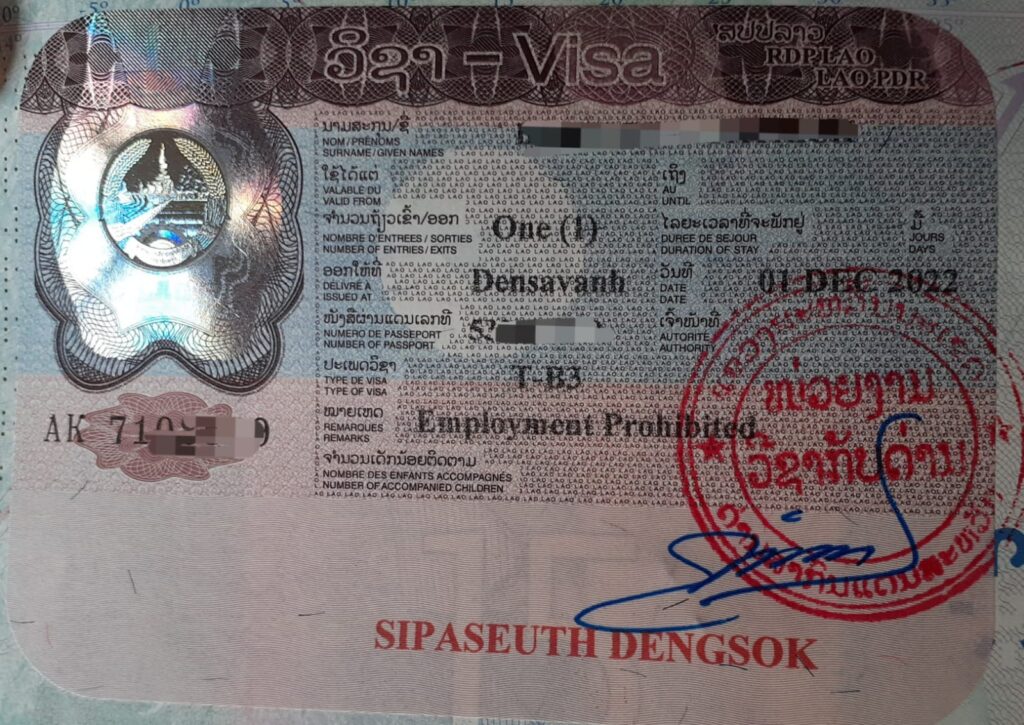 Mai has a Japanese passport and she does not need to have a visa to enter Laos if the stay is for tourism purposes for up to 15 days.
We planned to stay longer than 15 days and I am travelling on a British passport and needed a visa to enter Laos.  So we both got an Arrival Visa when we crossed the border from Vietnam on December 1 – a 30-day tourist visa.
We were loving Laos so much that we decided to apply for a visa extension on December 26 in the hope that we could spend a little more time in Laos. 
How to extend your visa in Laos
A Lao tourist visa allows you to extend your stay in Laos if you apply for it at a designated place. However, it is not possible to extend your stay if you have entered the country under a visa waiver. It seems that if you leave Laos for a neighbouring country and re-enter Laos, you are allowed to do so.
According to our initial research, Lao tourist visa extensions are available at Immigration offices in Vientiane, Luang Prabang and Udomxay Provinces.
It was stated on the official agency website that visa extensions require a fee of USD 2 per day and one certified photograph and take one to two working days.
Alternatively, the fine for overstaying is US $10 per day.
How to get your visa extended in Oudamxay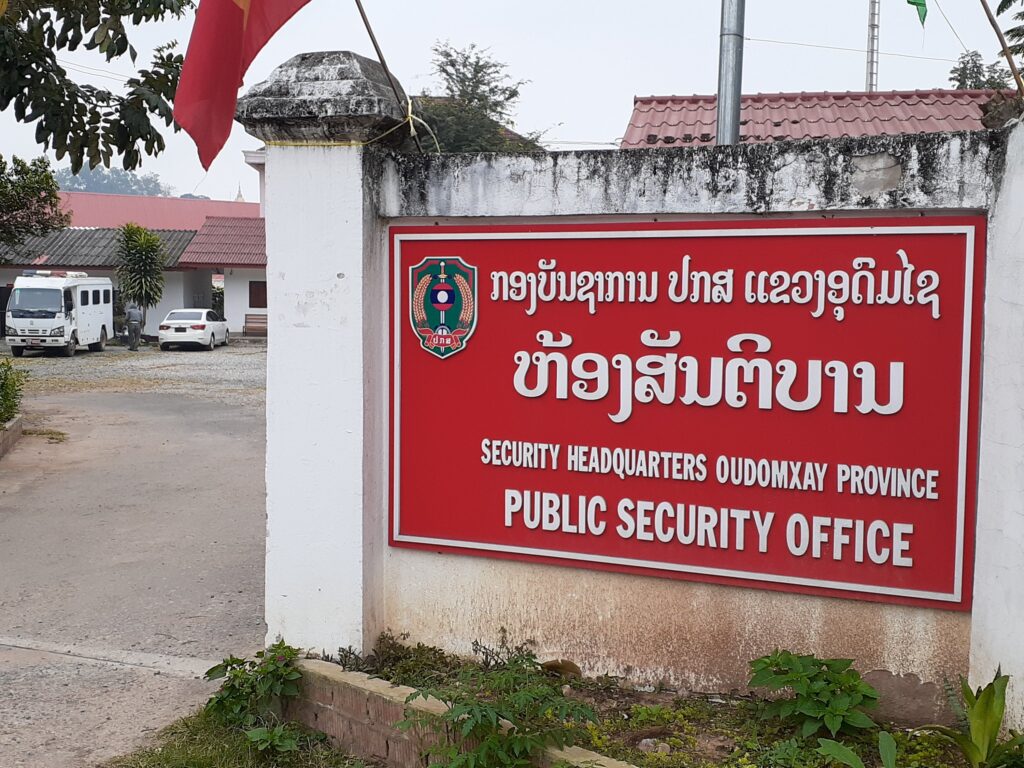 We were in Oudomxay when we decided to extend our visa. We were told that there was an Immigration office in Oudomxay and that we could extend our visa there, so we went there straight away.
The Immigration office in Oudomxay is located on the opposite side of the street from the Tourist Information and is clearly marked on Google Maps. Enter the gate marked 'Public Security Office' as shown in the photo above, and you will find it on the second floor of the building immediately to your left.
There are several rooms on the second floor, but they are not marked in English. I saw an officer through an open window and asked, "Immigration?" He replied, "Yes, Immigration".
I said, "we would like to extend our visas" and was told to go into the room.
The office in Oudamxay stated that a one-month extension can be granted for 625,000 kip, which translates to about US$36. They would not do extensions by individual days.
We visited the office at 8am on a Monday morning. When we asked how long it would take to complete the process, we were told that their boss was in a meeting that day and did not know at what time the process would be completed, and that he would contact the hotel where we were staying when it was finished.
We wanted to travel to Luang Nam Tha that day and said that ideally we wanted to catch the 2pm bus. When I told them this, they said, "Well, you can extend your visa in Luang Nam Tha. There is also an immigration office in Luang Nam Tha".
So we decided to leave the Immigration office in Udomxay and move on to Luang Nam Tha.
How we got our visa extension in Luang Namtha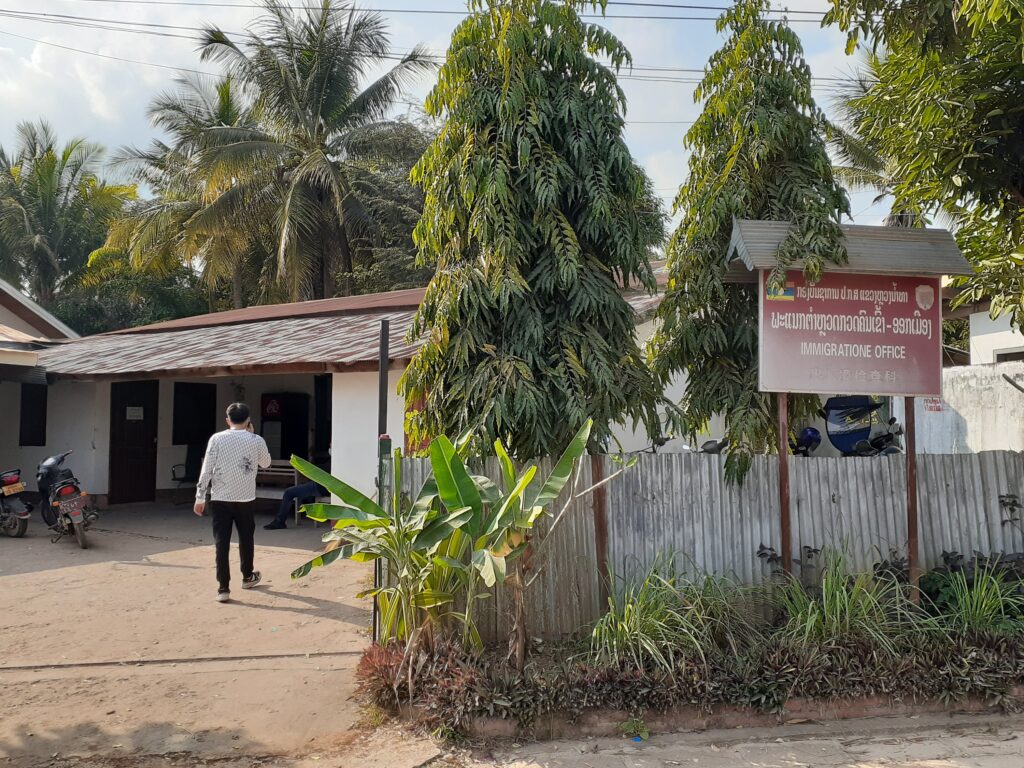 On the same day that we visited the immigration office in Udomxay(December 26), we travelled to Luang Nam Tha by bus at 10am.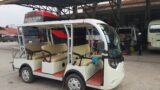 How we got from Oudamxay to Luang Namtha
ThejourneybyminibusfromOudamxaytoLuangNamthatakesbetween3-4hoursandisyetanotherbeautifuljourney.
We arrived in Luang Nam Tha at 2pm. After travelling from the bus terminal to the city centre and checking into a guesthouse, we decided to visit the Luang Nam Tha immigration office.
The Immigration office in Luang Nam Tha is located in the town centre. It is open until 4pm on weekdays, so we were able to submit our passports and documents that day.
After passing through the gate of the immigration office in Luang Nam Tha, there is a booth for visa extension procedures on the right hand side.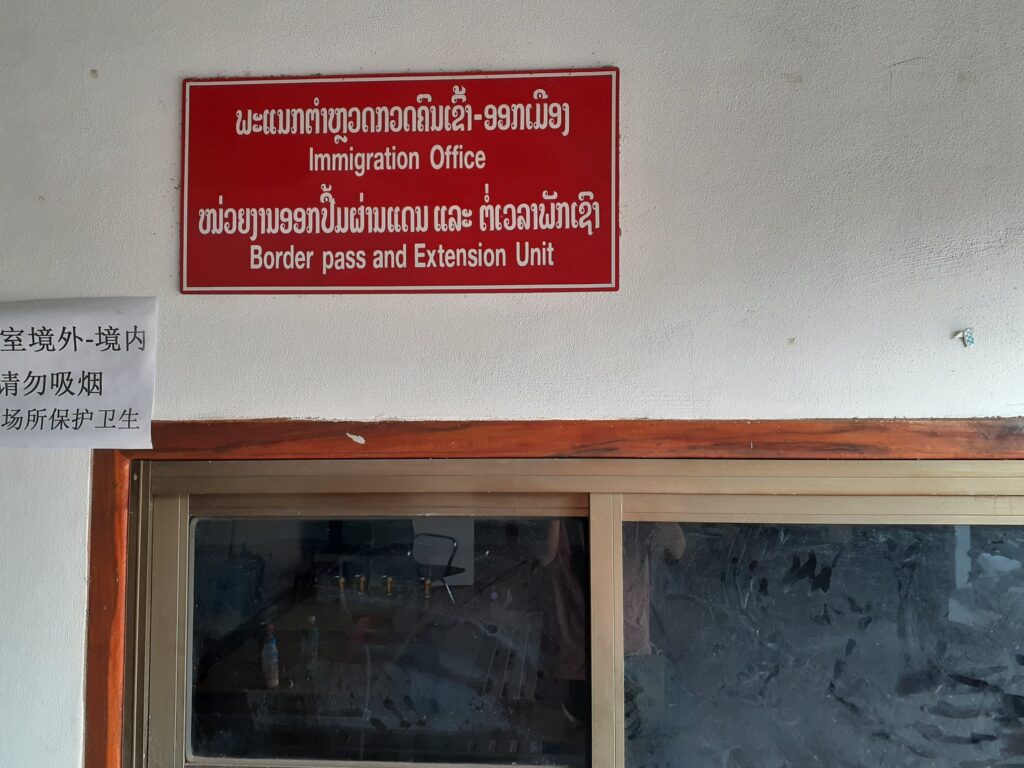 The procedure here is different from that in Udomxay and we were told that it costs 20,000 kip per day of visa extension. The number of days count from the day after the application is submitted, not from the end of your initial entry visa.
So our initial entry visa allowed us to stay until 30 December, but we applied for a visa extension on 26 December. Our visa extension period will be counted from the next day, 27 December, and we applied for a 20-day extension, so we will be allowed to stay until 15 January the following year.
We were also told that the visa extension requires the signature of a supervisor and that if everything goes smoothly, the procedure can be completed on the same day, but if the timing is not right, it can take up to two days…(or more).
To apply for a visa extension in Luang Nam Tha, you need.
Passport
Visa extension application form (available at the immigration office)
Photographic ID (passport size)
Application fee of 20,000 kip✕ number of days
They will keep your passport until the application process is completed. The fee is payable on completion of the procedure.
You will need to provide your mobile phone number in Laos on the application form. You will be told that the number will be called to inform you when the process is complete.
The next day, we pushed them at Immigration!
Although we had applied for a visa extension in this city, we did not want to stay in Luang Nam Tha for a long period of time and hoped to move on to the next city as quickly as possible.
We were told that they would contact us when the process was complete, but we didn't hear from them in the morning.  So the next afternoon we went to the Immigration office to encourage them!
The officer who had pleasantly dealt with us the day before told us that it was not ready yet. Our passport and documents had been taken to another office and were being processed there.
We were told again that we would be contacted when it was ready.  He told us we could go to Muang Sing and come back and it would be ready.  He even gave us his number in case we had any problems because we would not have our passport.
I explained that we wanted to go to Muang Sing, then Muang Long and then Xiengkok.  There was a possibility that we would not come back to Luang Nam Tha at all. The officer understood our predicament and amazingly called his colleague and told us to wait.  Twenty minutes later his colleague pulled up on her scooter with our passports stamped with the visa extension.
So, after paying 800,000 kips for the two of us for a 20-day extension, the visa extension process was complete.  Our visas been extended until 15 January 2023, and tomorrow we will be free to move around again with gusto.
No baksheesh was needed and it worked out cheaper to pay the extension by day in Luang Nam Tha rather than having to pay for a full month, as was required in Oudamxay.
In the end the application process from beginning to end took 23 hours!  We were very lucky and it was great to deal with helpful officials.