Hitchhiking is easy in Turkey, especially when there is only limited public transportation available of if you don't want to wait for it to leave. Hitchhiking always permits you a certain kind of freedom.
Hitchhiking from Ahlat to Adilcevaz
After visiting Ahlat we wanted to travel the 25 or so kilometres to Adilcevaz to climb up to Adilcevaz Castle.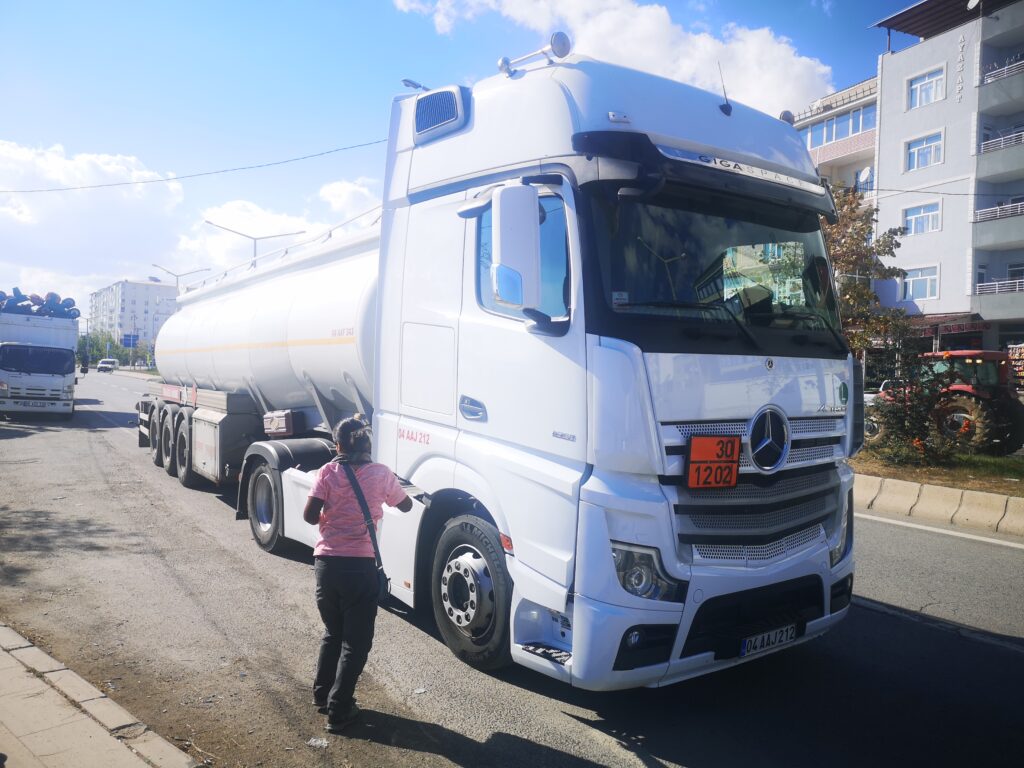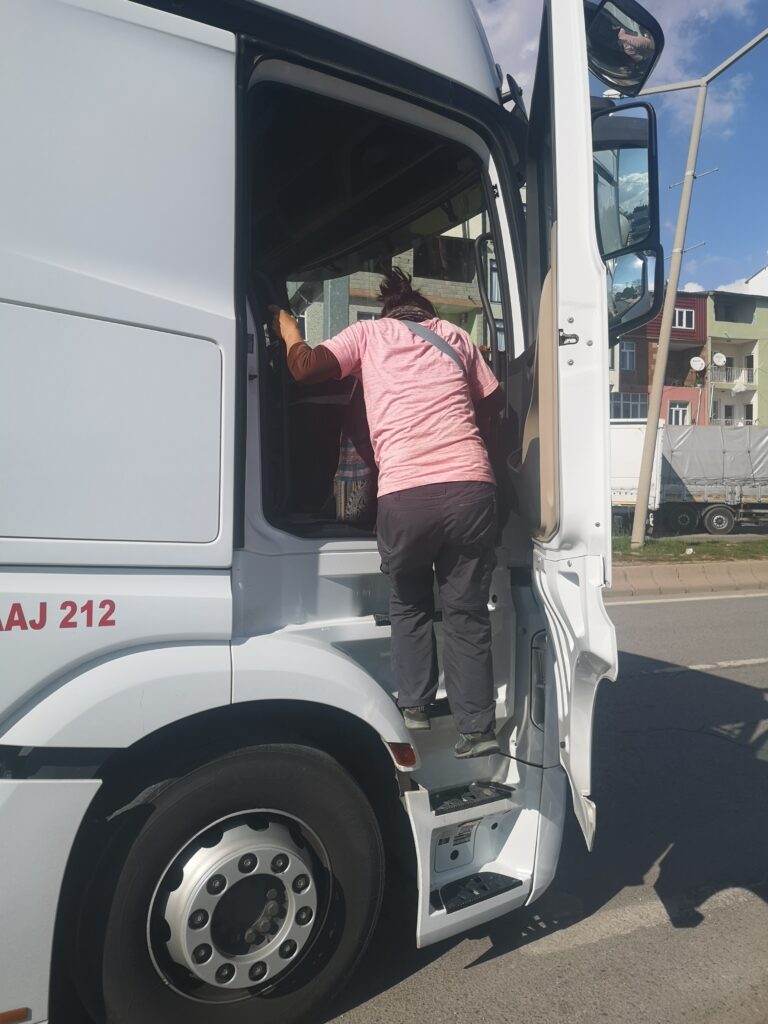 We waited a few minutes at a traffic light by the side of the main road and after about 10 minutes a petrol lorry stopped and took us a few kilometres to a better hitchhiking spot at the furthest exit of Ahlat.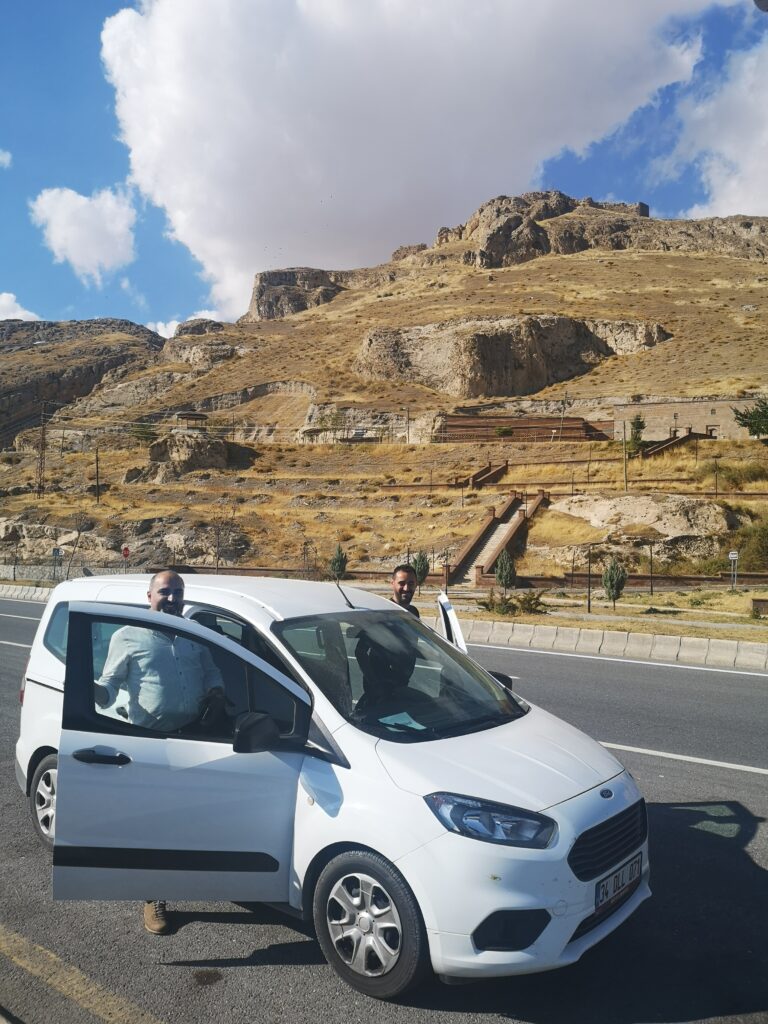 We waited about ten minutes again when a couple of guys stopped in their new looking vehicle. They were travelling from Diyarbakir to another town and kindly drove us the 60 Kms or so to Adilcevaz. I didn't take long because the road was good and the driver knew where the go button on the car was. They were keen to have their photo taken when we got out.
Adilcevaz main road to Adilcevaz Castle
We were dropped off on the main road right next to Lake Van and we could look up and see the Castle. It was not clear how to get up there as it was very steep.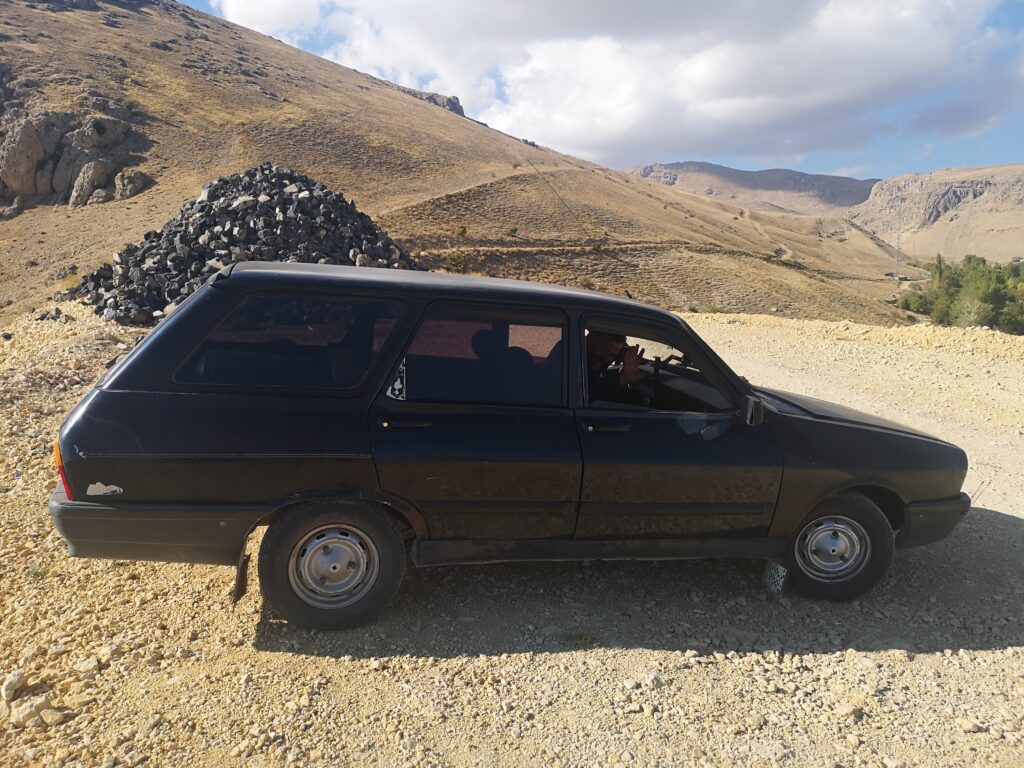 We started walking up a road which seemed to head to the castle and stopped the first vehicle that was coming along. Murat was a super nice guy and instead of explaining how to get to the castle just drove us up and dropped us off instead ! The road route was probably about 5 Kms.
Adilcevaz Castle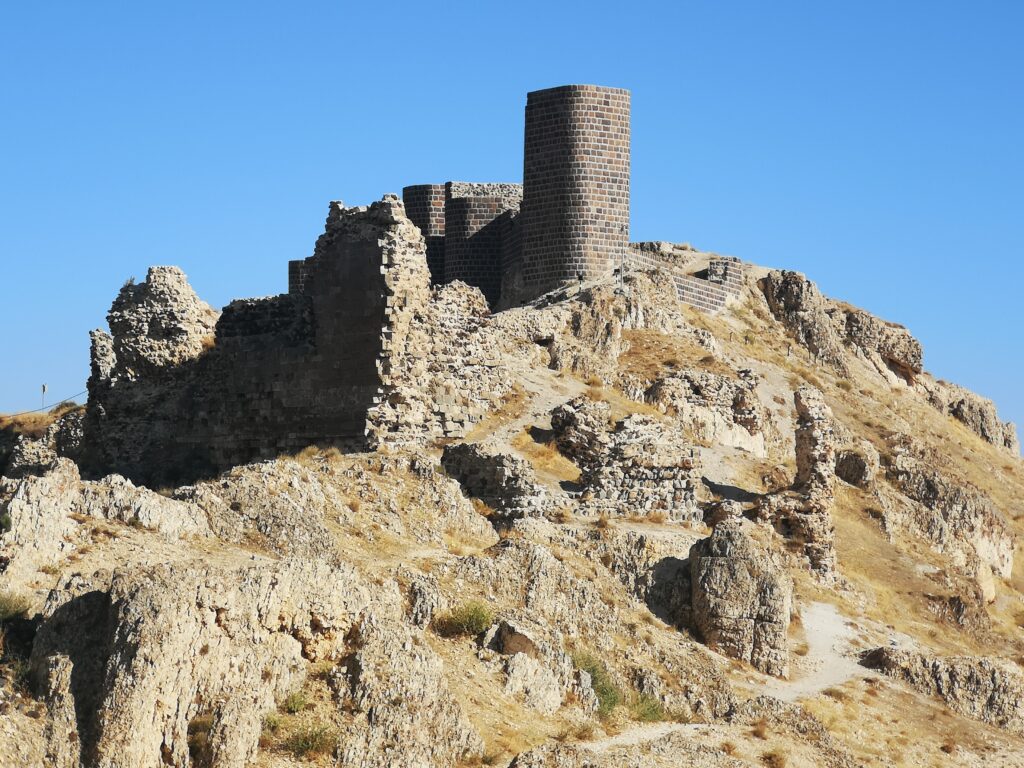 I don't know too much about Adilcevaz Castle, apart from it has largely been rebuilt and offers spectacular views out over Lake Van.
After a wander around the castle we headed down. There was a bit of a steep trail to go down. Fairly steep actually:)
When we got down to Adilcevaz town we headed to the bus station to see if there might be a bus to Van, which would have been about 2,5 hours away.
I took a video as I entered the bus station. There was only one person in the whole of the bus station and he was on the phone. No customers and no other sales person apart from this one guy. He finally got off the phone, got upset with me for filming and so I just deleted the video. There were no buses either. No problem, just hitch!
Adilcevaz to Ercis
At this point it was getting a bit late in the afternoon so we just decided to hitch the 70kms to Ercis.
We waited about 25 minutes before a big lorry stopped at the traffic lights where we were working. Mohammed was heading to Dogubeyazit which is close to Iran. He was then going to travel on to Tajikistan via Iran, Turkmenistan and Uzbekistan.
It was a nice relaxing ride for an hour with him because he drove very steadily. We talked a lot and the scenery was lovely.
He dropped us off on the main road and we walked the last 4 Kms where we found a great little hotel with unbelievably good internet. Best yet!
Hitchhiking caution
Hitchhiking is not necessarily the safest way to travel and you should be aware of some of the risks before doing it!