We spent a couple of days sightseeing in Tbilisi. There's lots to see and do, most of which is walkable. We enjoyed walking around and I think we racked up about 20kms a day. These are some of our walking tour higlights in Tbilisi.
Getting to Tbilisi from Gori
There are lots of mashrutkas running from Gori Bus Station to Didube Bus Station in Tbilisi. They should take about 1 1/2 hours.
We got lucky because our guest house owner in Gori was going to Tbilisi and gave us a lift at just after 8 am. She drove very fast and it took us less than an hour. She dropped us at the Metro which is cheap and efficient.
We then bought a MetroMoney Card (which works for the buses and Metro) for 2 lari and charged it with 6 more lari. Each ride costs 1 lari.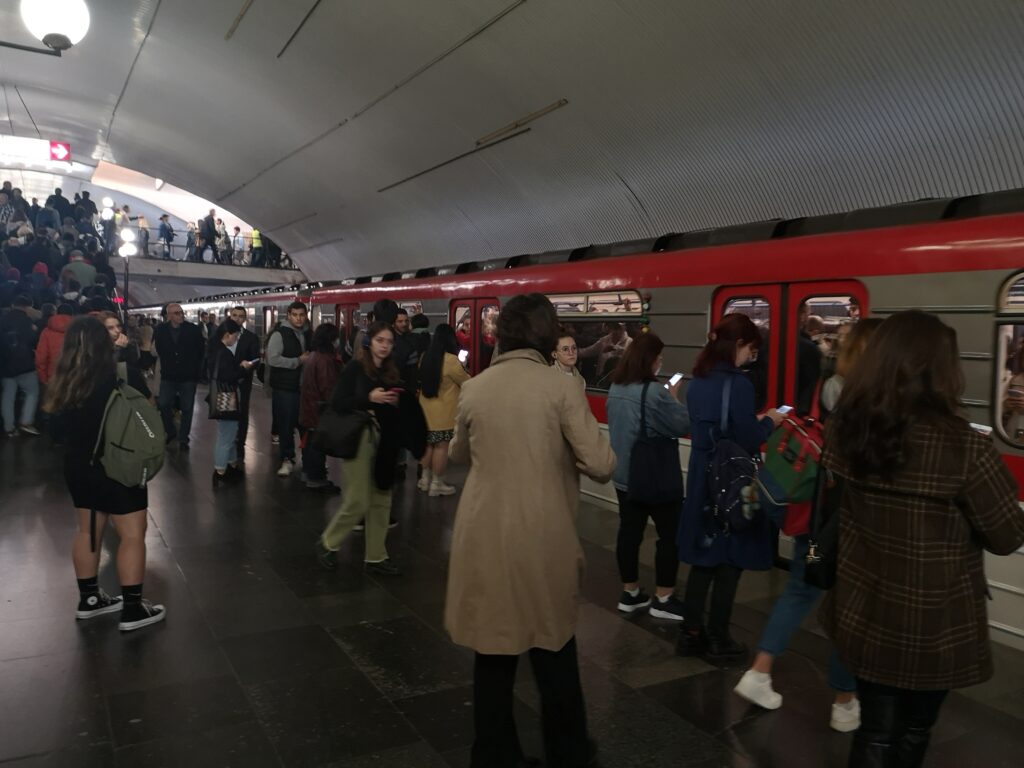 We took the Metro a few stations, changing once, and then had a good 20 minute walk up the hill to our Guest House. Prices are high in Tbilisi because there are so many Russians and we had chosen a cheaper place to stay which meant it was a bit far out. We did have a fabulous room and a very nice host.
Holy Trinity Cathedral of Tbilisi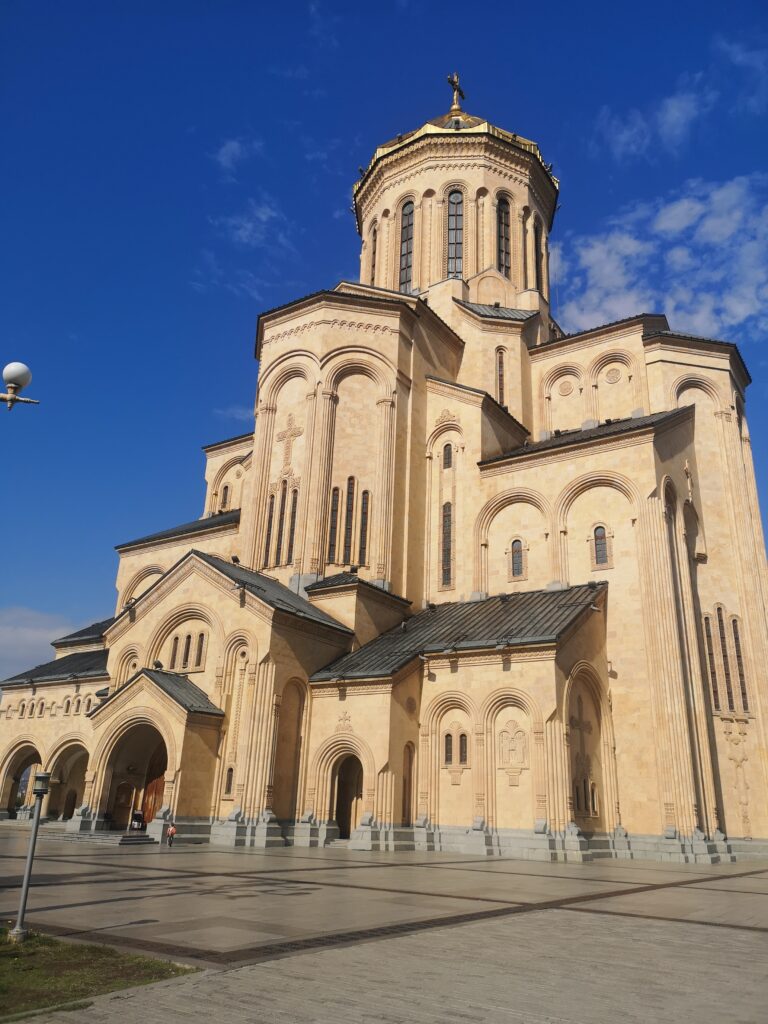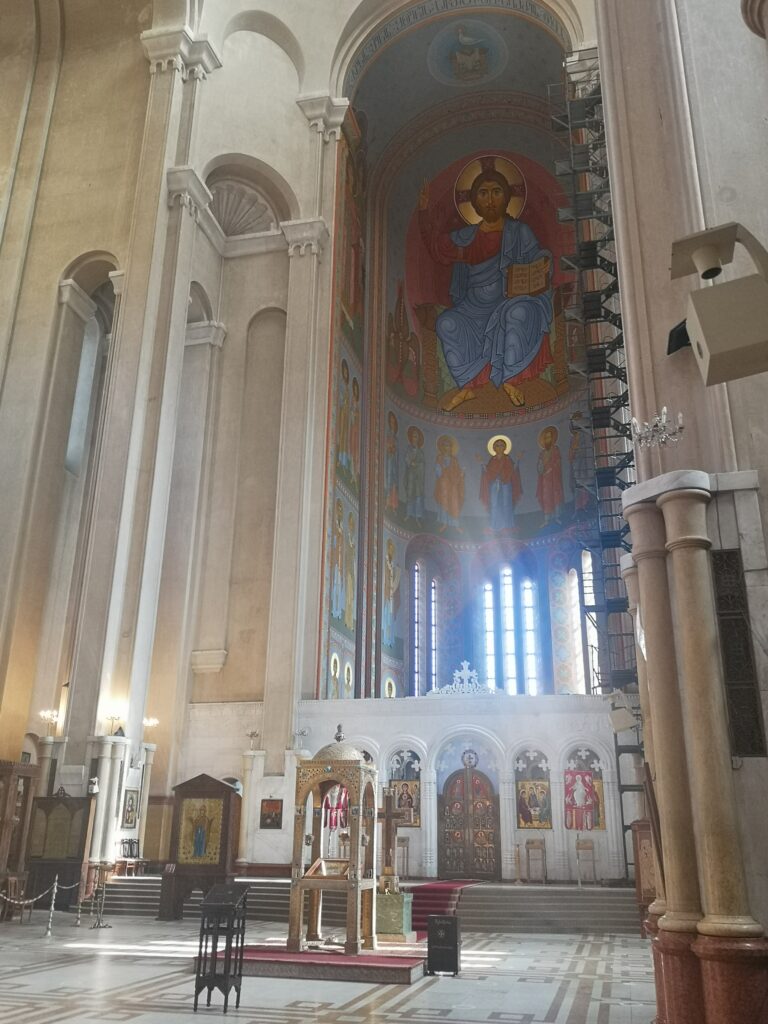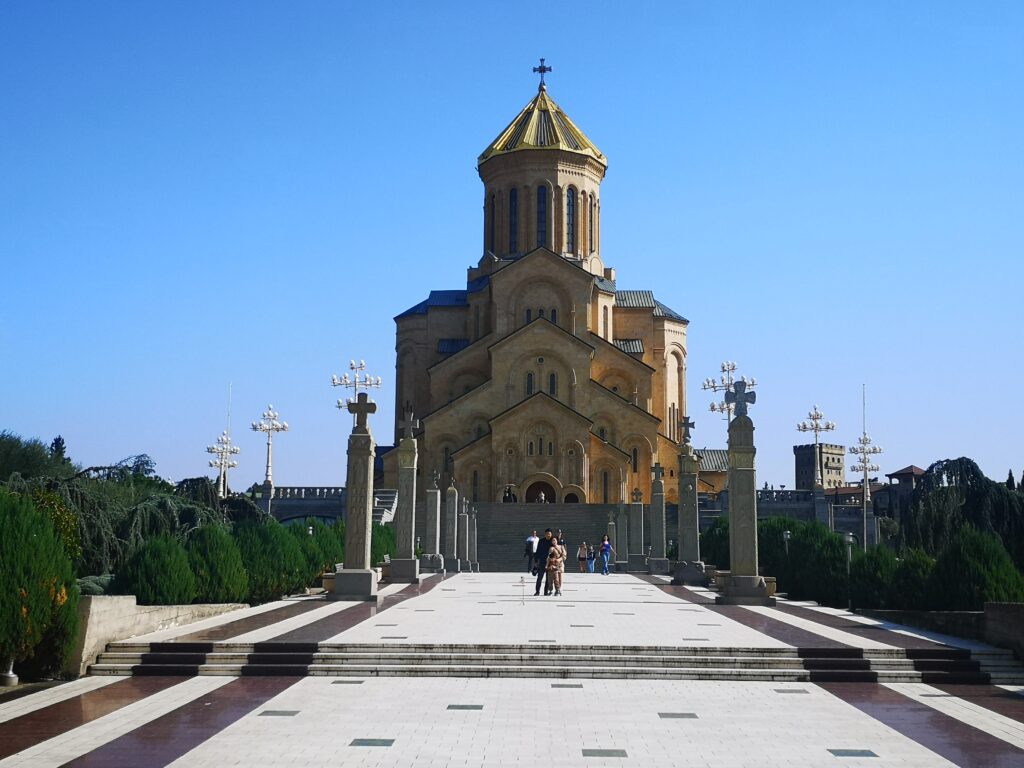 This is an absolutely enormous 'new' Cathedral which was located about 10 minutes down from our Guesthouse and about 10 minutes from Avlabari Metro Station. It is beautifully illuminated at night.
Rike Park and Bridge of Peace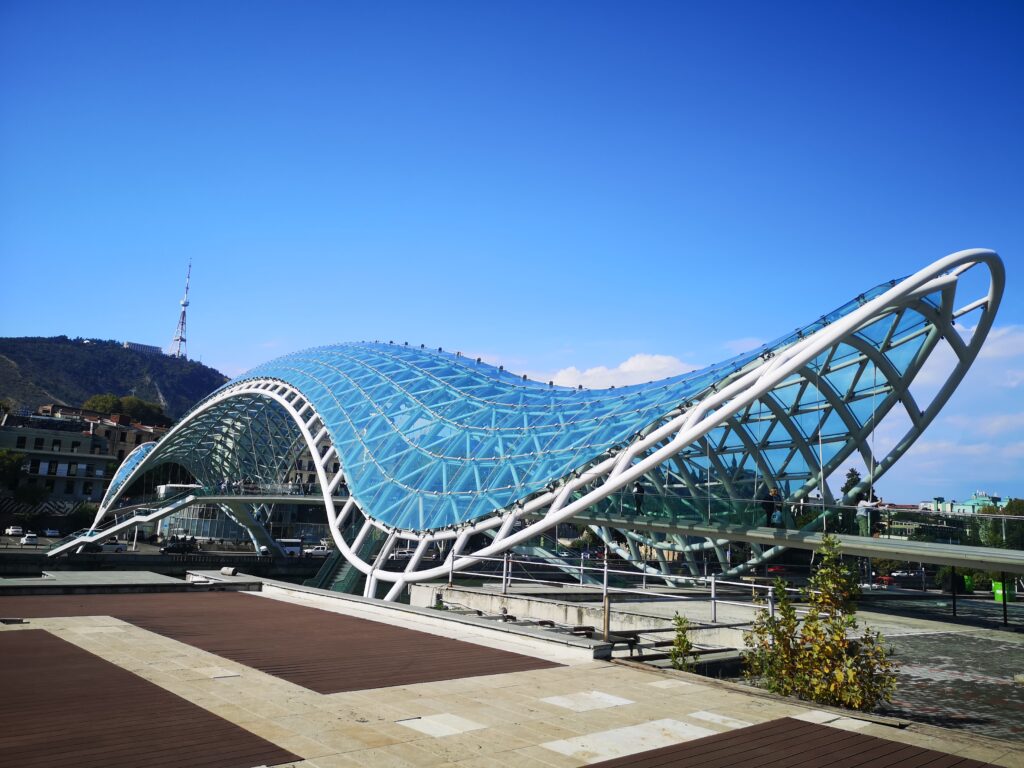 Rike Park is s pleasant park located next to to the river which can be traversed on the Bridge of Peace.
St Gevorg Cathedral of Tbilisi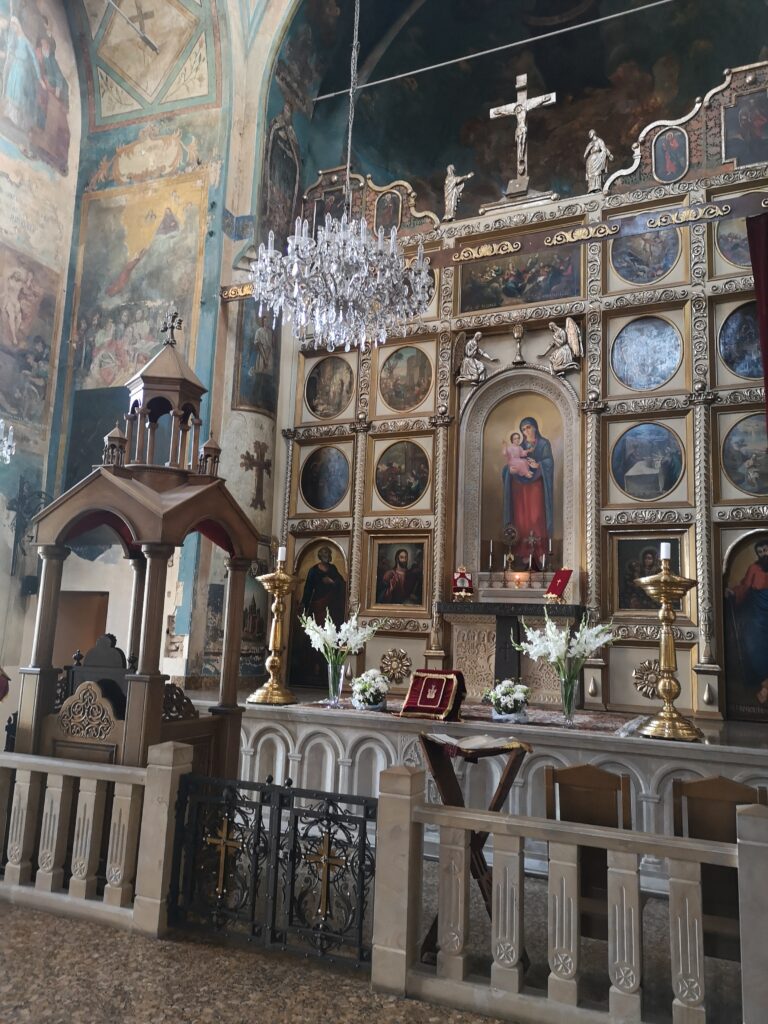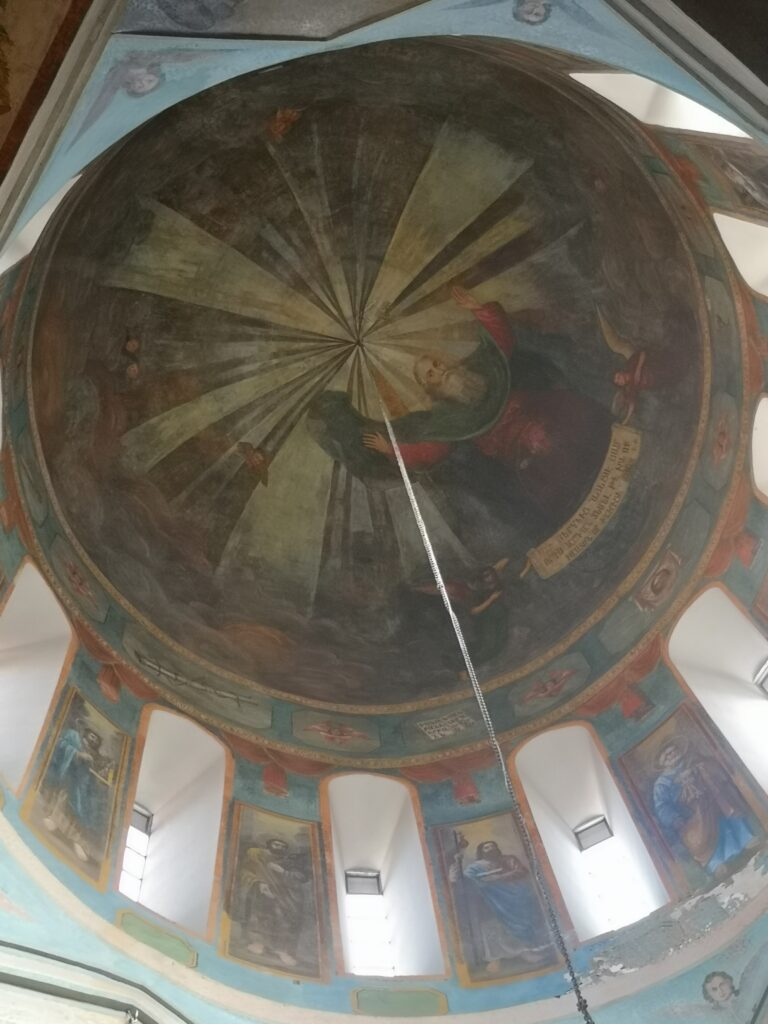 The St Gevorg Cathedral of Tbilisi is a beautiful Armenian Church close to the Bridge of Peace.
Juma mosque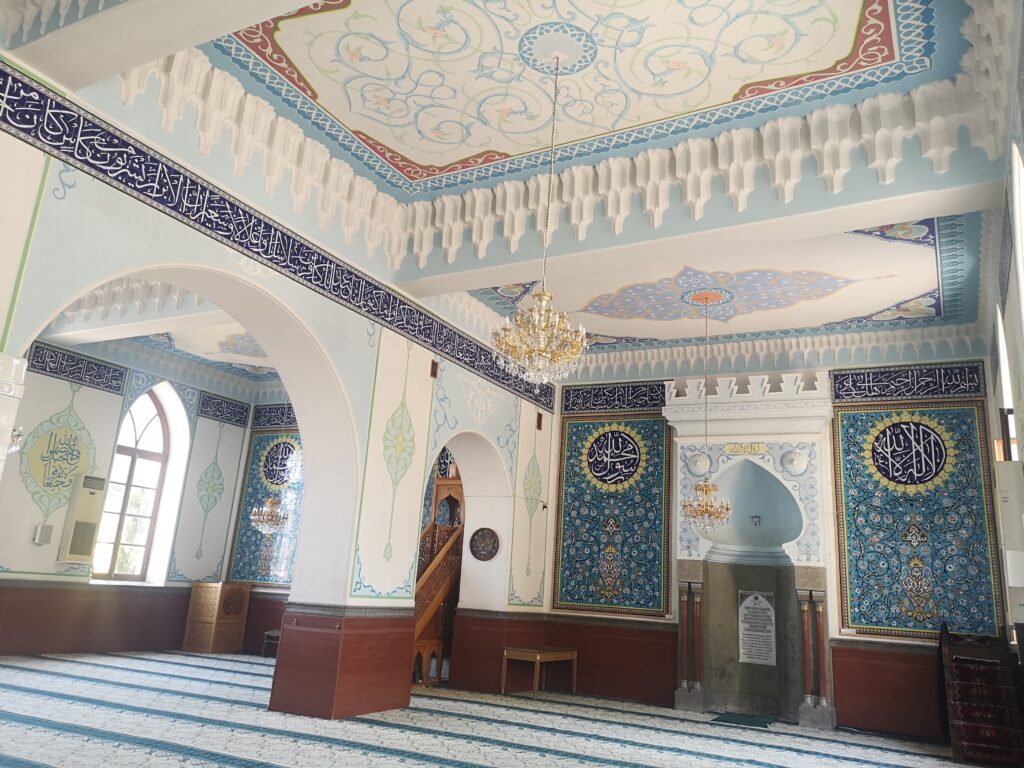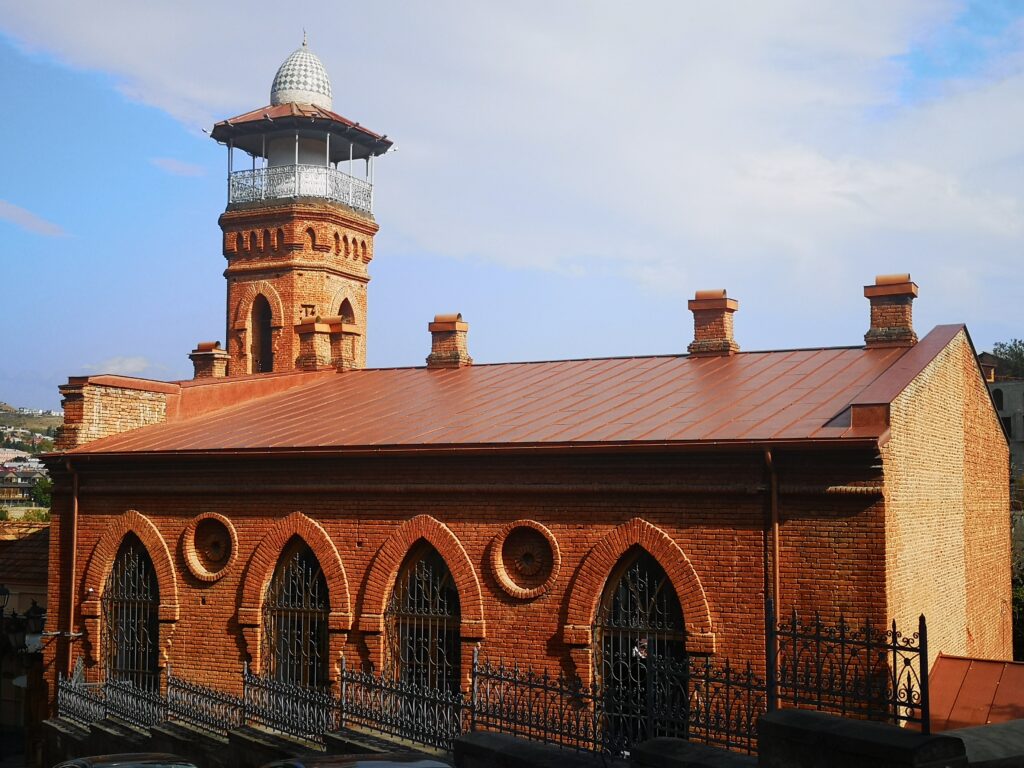 Five minutes walk from the St Gevorg Cathedral of Tbilisi is the Juma Mosque which is very nice. One of the bonuses of most mosques is the fact there are normally toilets outside!
Narikala Fortress
Just a little bit further up the hill from the mosque is the Narikala Fortress with nice views out. It's a good spot to clamber around the walls.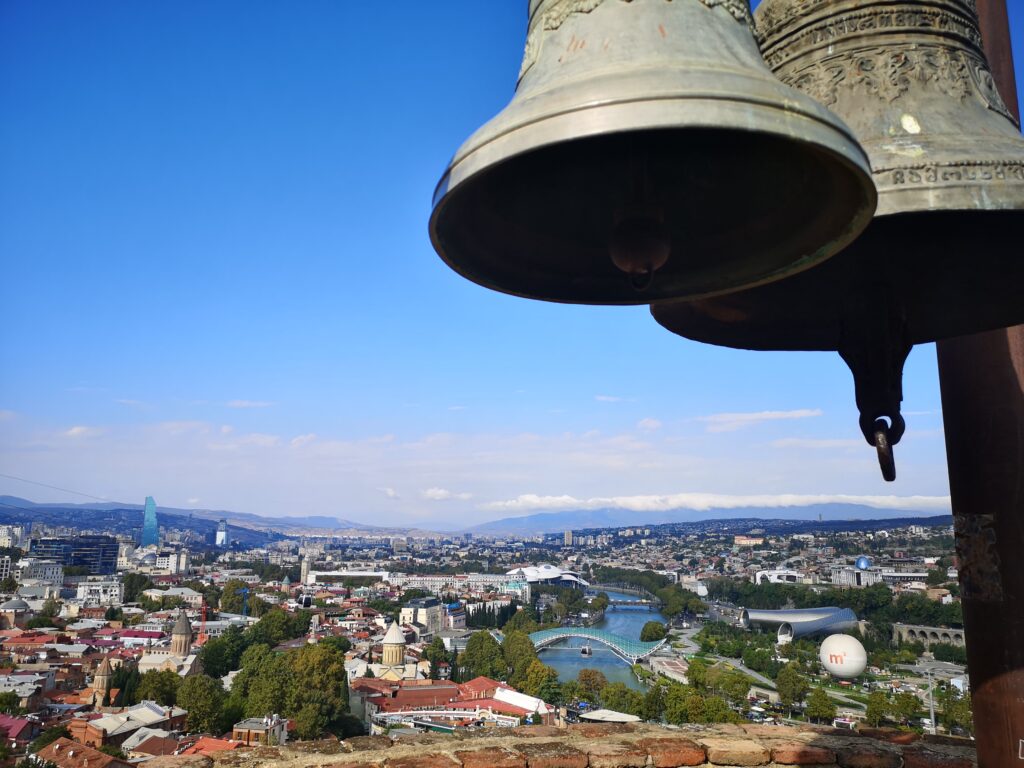 Behind the Fortress is the Botanical Gardens.
Liberty Square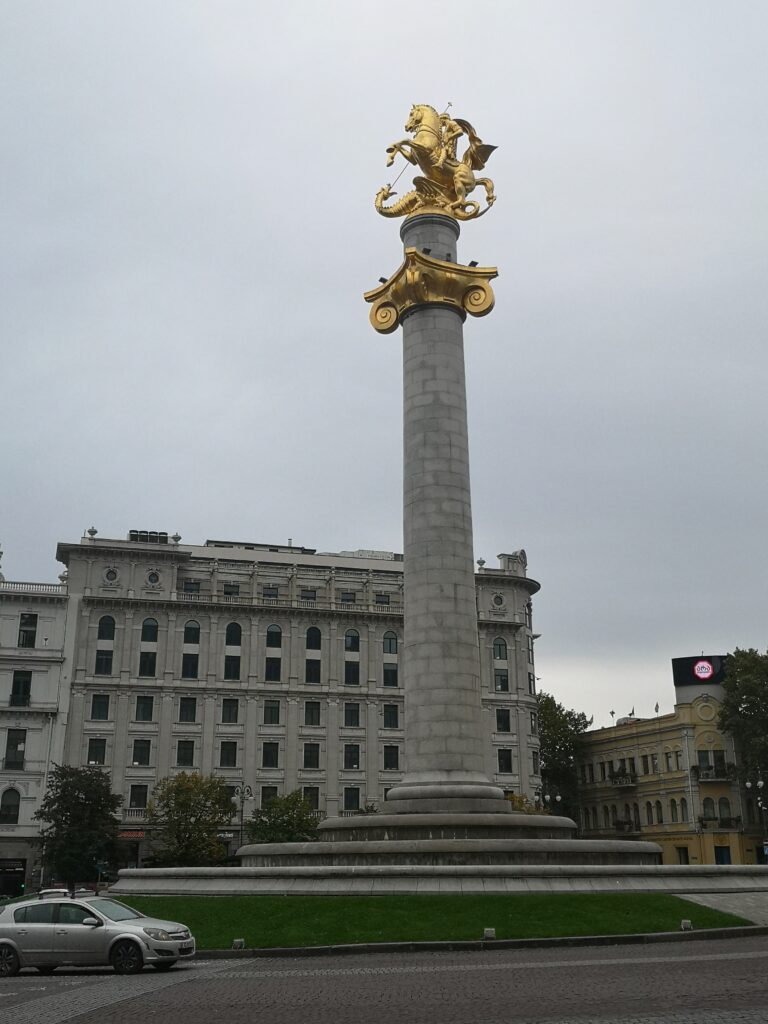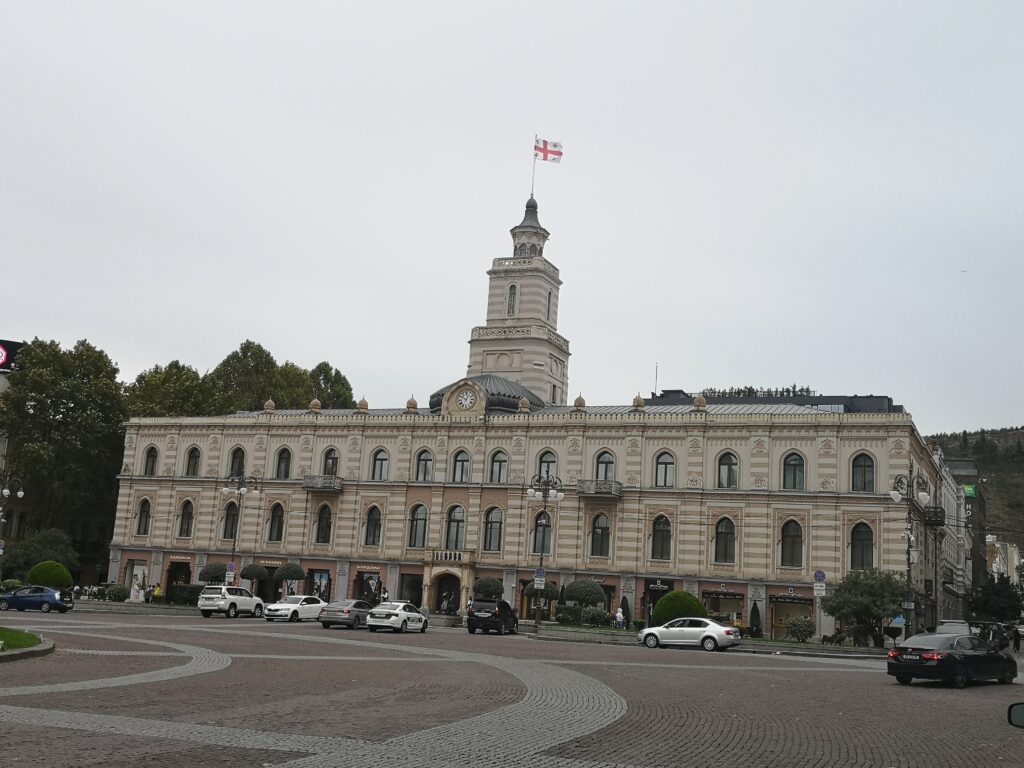 Parliament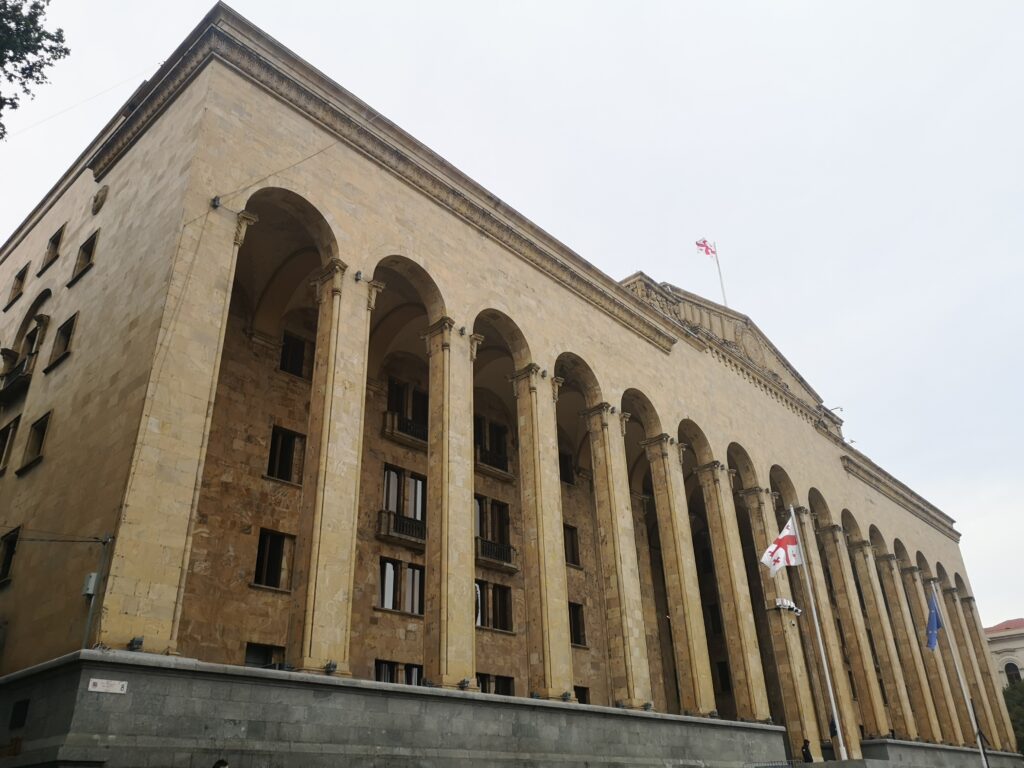 The Opera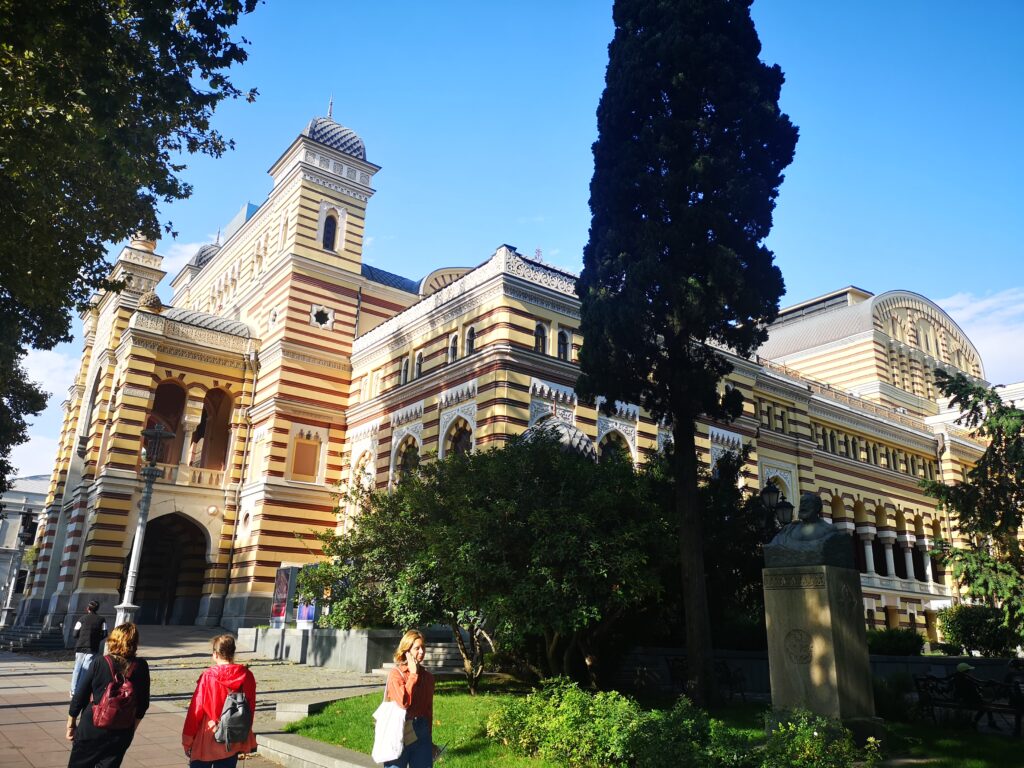 Tbilisi leaning tower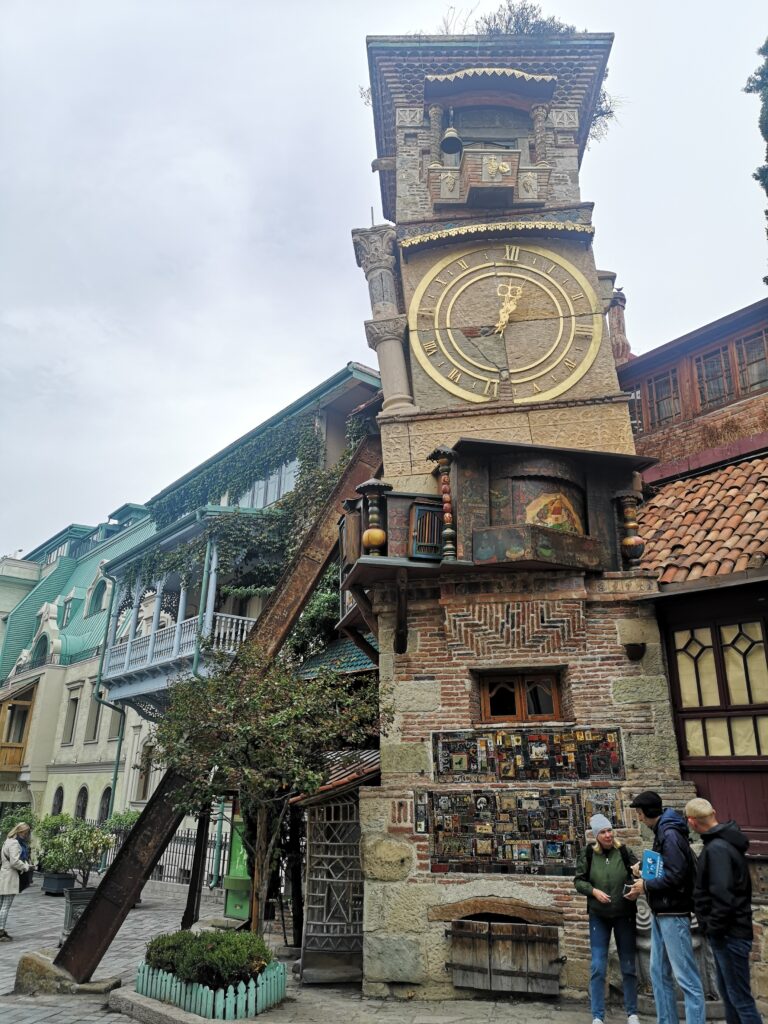 The Chronicle of Georgia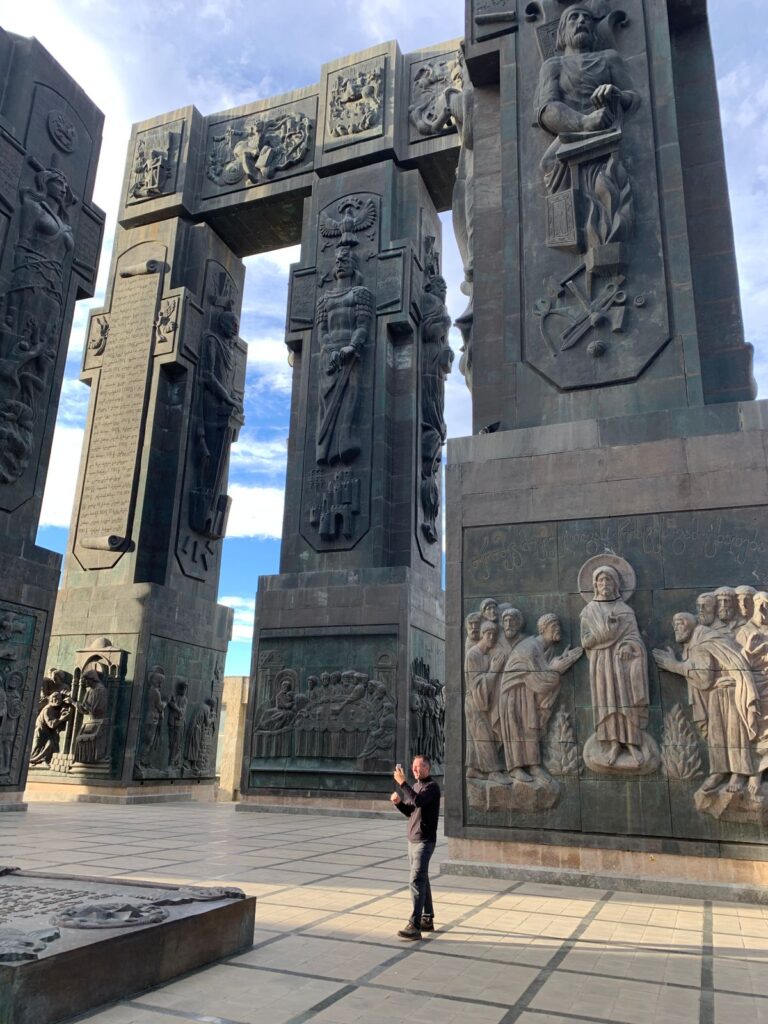 We were lucky that a good friend, Pavle, who I had not seen in more than 10 years took us out on an afternoon tour of some sites and views over Tbilisi. One of the sites he took to was the Chronicle of Georgia which commemorates 3000 years of Georgian sovereignty and 2000 years of Christianity in Georgia. It's quite remarkable. He also took us to the Sea of Tbilisi which is the main reservoir for the city.
Other stops included a church and some beautiful gardens. Great afternoon all around!!!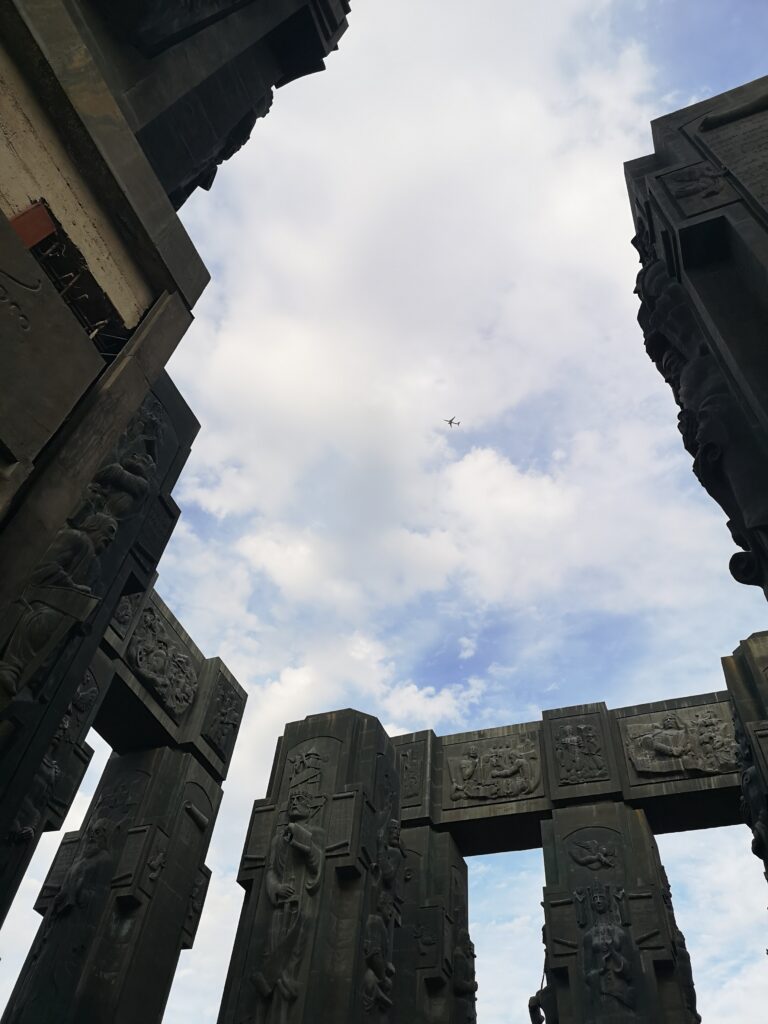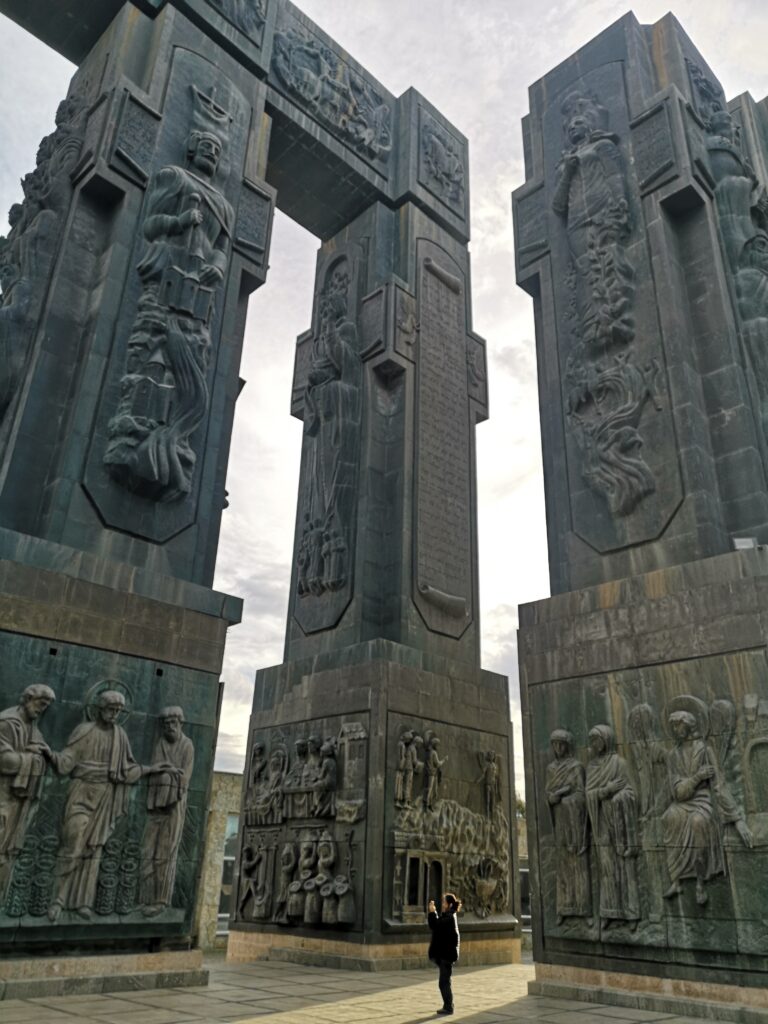 Sea of Tbilisi and eating sweetcorn